Altdeutsche Weinstube Rudesheim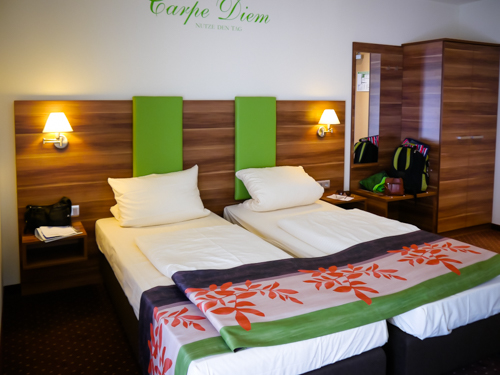 Hotel is conveniently located. All the sightseeing places are located in the walking distance. The interior was a bit old style which is understandable because of the hotel location in the historical building. The breakfast was decent with enough choice.
I had all in all nice experience. Rüdesheim am Rhein is very nice town well worth visiting. I stayed there for one night in the May 2015. I booked the double room for 115 euros with breakfast included.
Crowne Plaza Heidelberg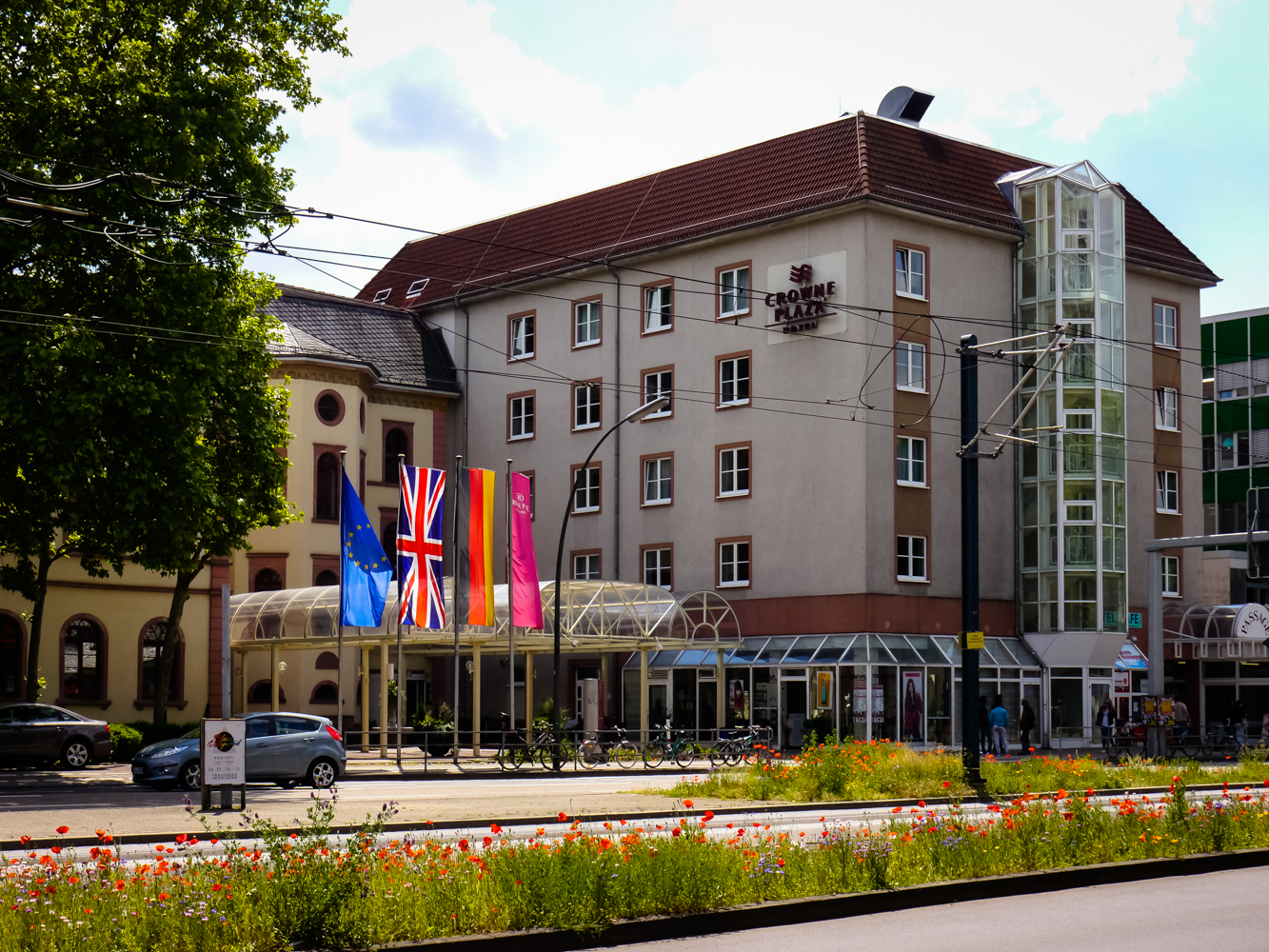 Hotel is conveniently located next to the tram line from the railway station and on the border of the old town. From the outside, the impression is a bit confusing because hotel entrance looks a bit cluttered. The room was on a good Crowne Plaza standard.
The service was also good. We also used a swimming pool and sauna. That area looks outdated and a refurbishment would be very much needed. The hotel is not cheap I guess mainly of Heidelberg tourist attraction reputation. I think I would look for the better value of money alternative next time. Maybe I would consider staying in Mannheim which is not so far away and with much lower hotel rates. I stayed here for two nights in May 2015. Booked on ihg own website.
InterCityHotel Mannheim
Hotel is conveniently located next to the railway station. Firstly the room on the more quiet side of hotel was assigned for as. Still it had just one bed. We asked for the room with two separate beds and got that. It was facing the railway line.
Ghotel Koblenz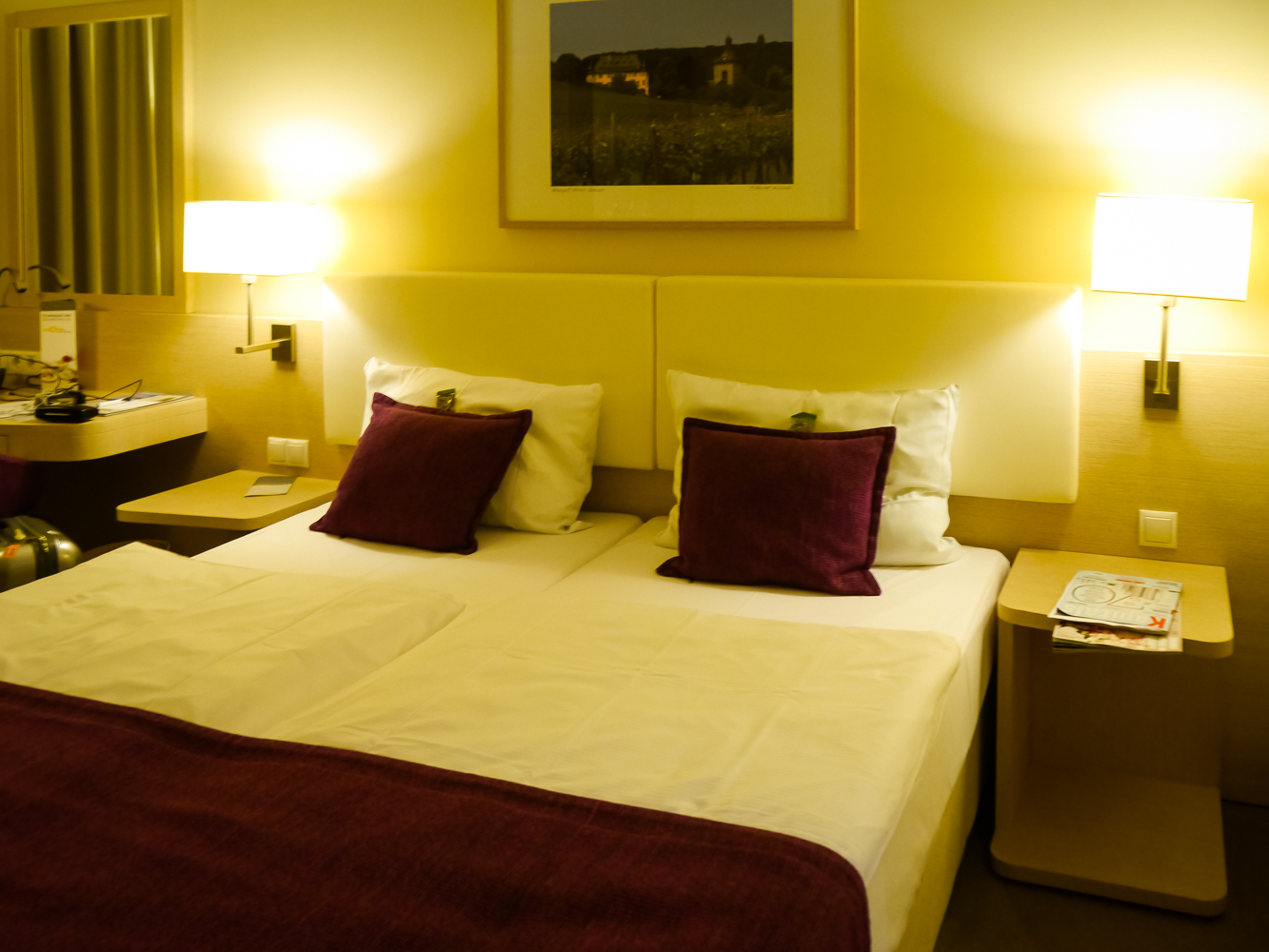 I arrived by bus for Hahn airport and hotel was located next to the bus stop. Also train station is very close. It was very convenient because I used public transport for the sightseeing.