It was nice to stay in Radisson Blu chain hotel after some time again. It's a very popular Scandinavian and Baltic hotel operator with high standard service. The only problem is you can get confused as to which of the several Radisson Blus in the city is actually yours. Just like me arriving at the Stockholm railway station, where two different Radisson Blu hotels are located in a few hundred meters from each other. It's definitely a business hotel, but if the location, the good service standard and the nice atmosphere appeal to you, it can be used in for any other purpose.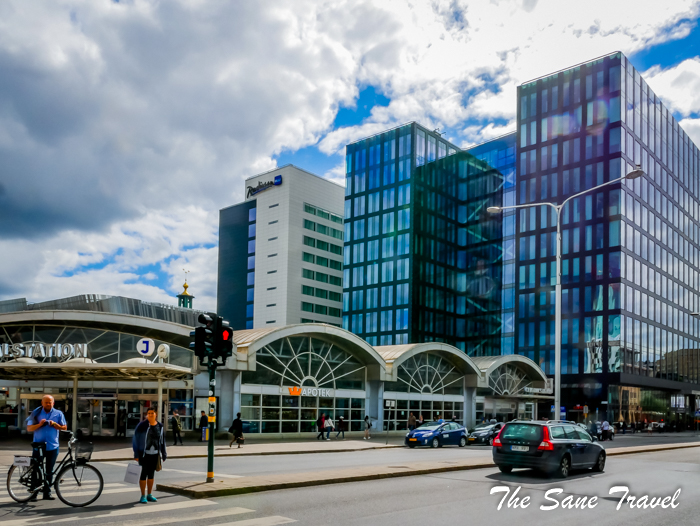 Location: Radisson Blue Waterfront is located next to the central railway station and adjacent to Waterfront Conference Centre, which might be very convenient if you're attending a conference there. The entrance to the railway station is right opposite the hotel entrance. If the view over the city is important for you, pay a bit extra and make sure you have a room on one of the top floors of the building.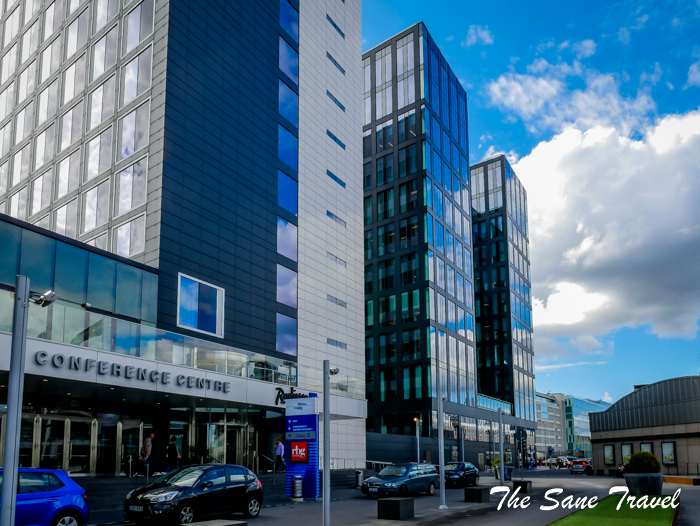 Reception:
The reception has welcoming staff, sometimes getting very busy. Plan your checkout in advance to avoid the stress of being late for your flight.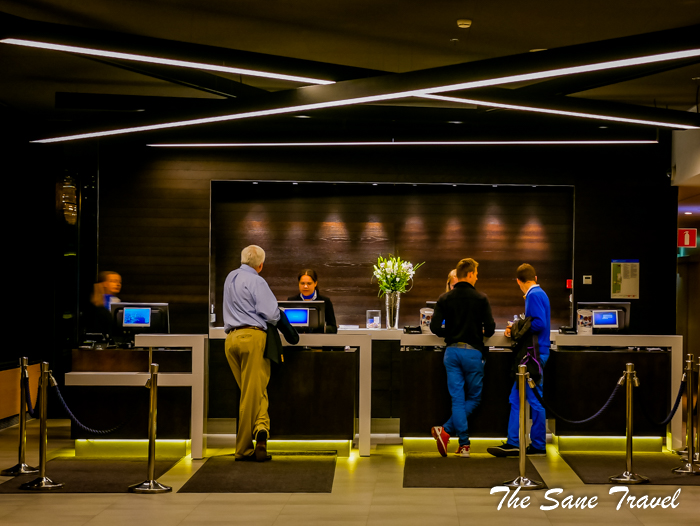 Lobby area:
is nicely decorated and pleasant to have a drink or just chat with colleagues.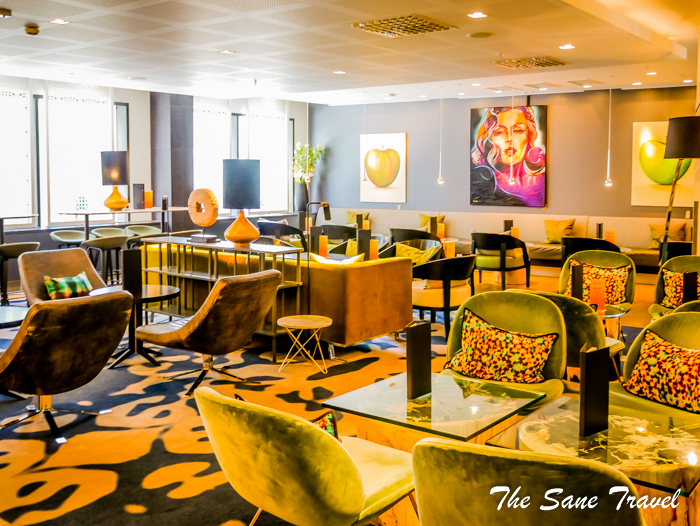 Room:
The standard room size is 24 m2, spacious enough and spotlessly clean. The bed is comfortable, the pillows soft and relaxing.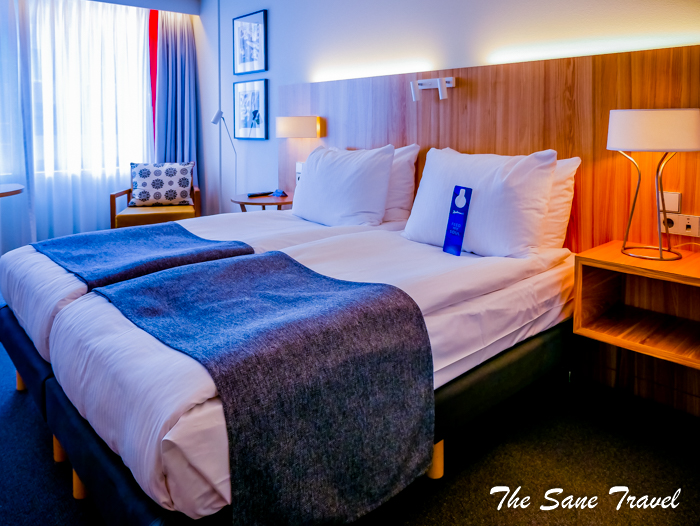 The room has a minibar and a kettle. What makes Radisson hotels stand out for me is an ironing board in every room.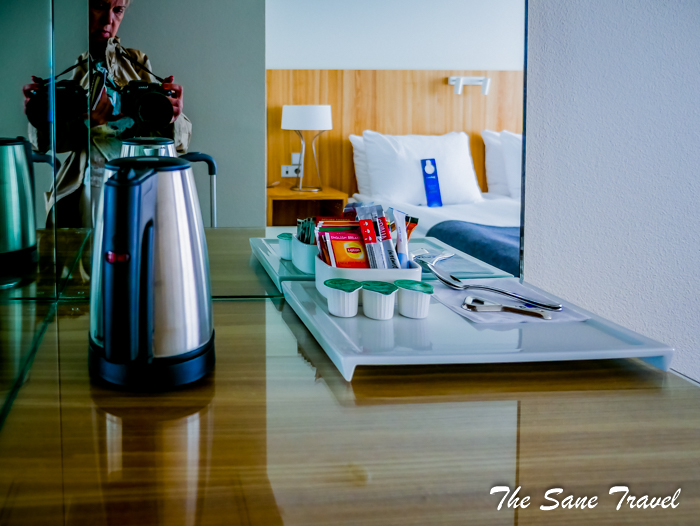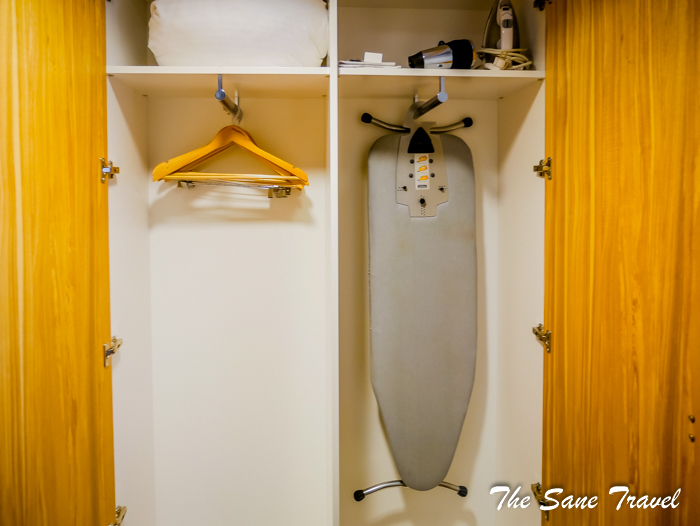 No bath, but a good quality shower. What I liked about the toiletries besides great quality was the huge letters on them, making it easy to tell shampoo from conditioner, for example, while taking a shower.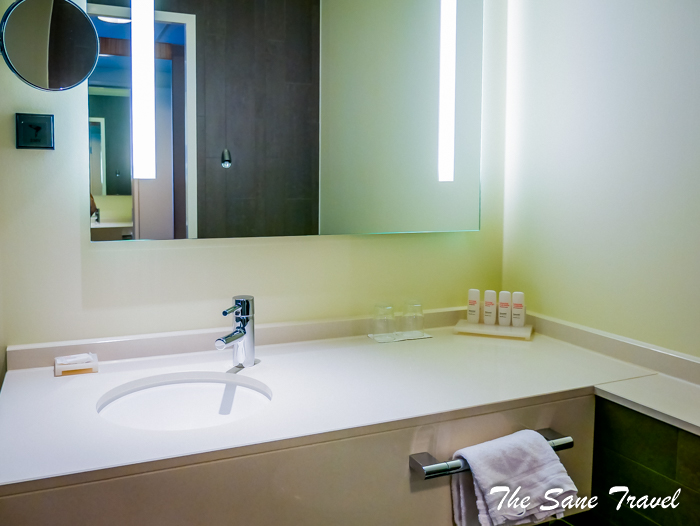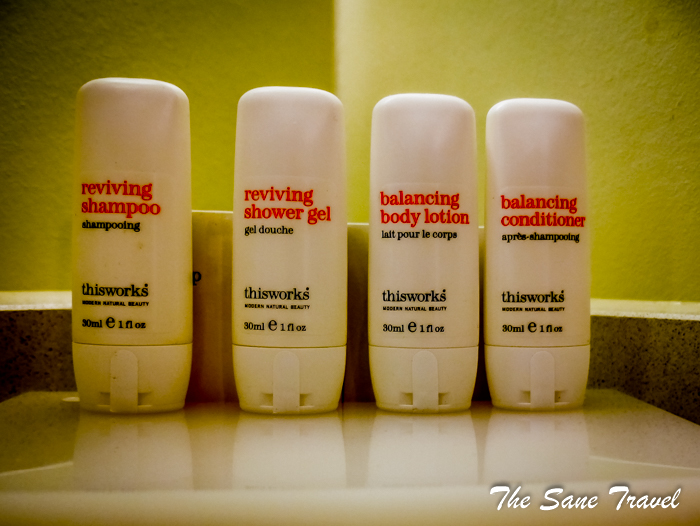 The only missing thing was a bathrobe. Wi-Fi was free everywhere, providing permanent and high speed internet access.
Meals:
breakfast is included. I enjoyed a wide choice of fresh products, good quality coffee and the pleasant restaurant interior. You should ask a waiter at the table for an espresso or an omelet without additional charge.
Facilities:
I didn't use any extra facilities.
Drawbacks:
No bathrobes, the reception can get crowded, and many rooms face the wall of the next building.
Time of stay: Three nights in July 2016
Price per night: Starting from 240 Euros.
Booked at: their own website.
Rating: 4/5, should have been cheaper.
Published by Anita on August 15, 2016
Traveled July 2016
Author: Anita Sāne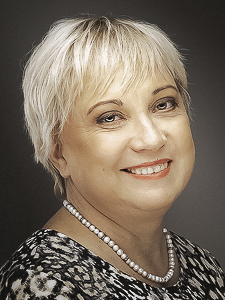 About the author
Anita is a part-time traveler, passionate photographer, and a retired career woman from Latvia, traveling mostly solo for more than 15 years. She is a skilled travel planner planning and executing her travels by herself. Anita wants to show you how to travel the world and open your mind to new experiences. Follow her also on Facebook, Instagram, Pinterest, Twitter, and Bloglovin.