When I was planning my trip to Vietnam including a visit to caves in Phong Nha-Kebang national park, the choice of accommodation in Phong Nha was not an easy task. The information was scarce, the village offers hostels mostly, and the reviews were not so favorable. After some consideration I chose the Mountain View Hotel.
Location
As Phong Nha only has one long street, you can easily guess the Mountain View is a main street resident, the last one in line.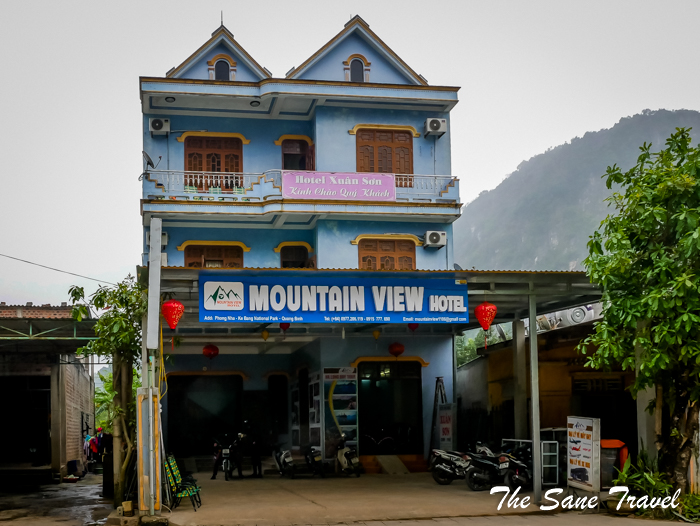 There is indeed a beautiful mountain view with a sunset viewing option, but only from the balcony of room 203 and some other balconies.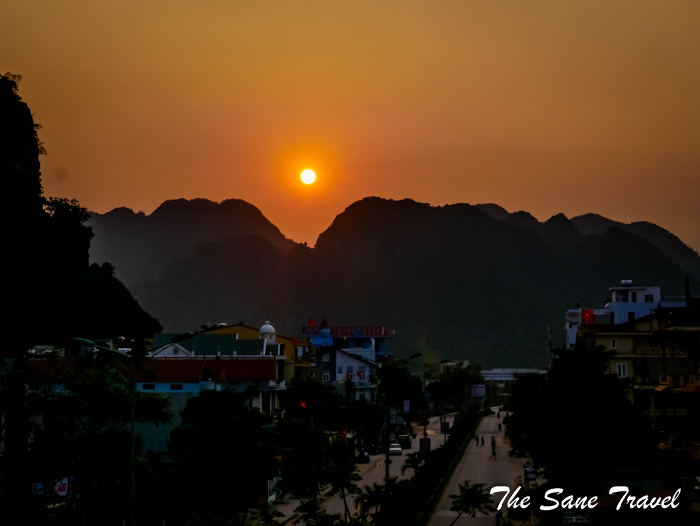 Reception
I arrived late in the evening; the check-in was quick, the only vexation was they wanted to keep my passport during my stay. They had a drawer full of passports, in fact. I had a copy of my passport with me so I gave it to them – seemed to suffice as they did not insist after that, and I could keep the original. Tour offers were also available from the reception.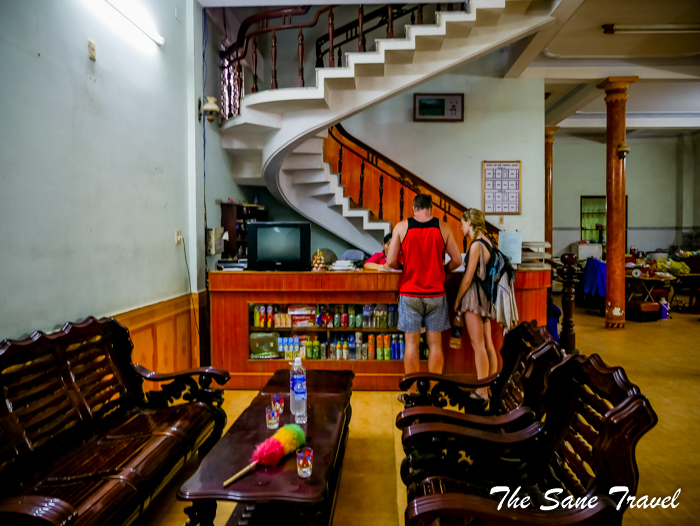 A room
A room was clean, spacious, with two large beds, no wardrobe and electricity sockets in all the wrong places. There were air conditioning and fans which I didn't use and a very plain bathroom with a shower. Free Wi-Fi. The door locking system was quite confusing: I could not figure it out without asking the staff.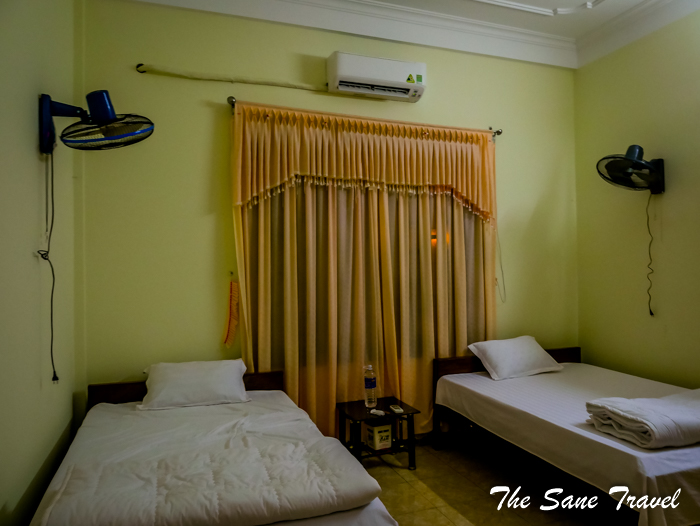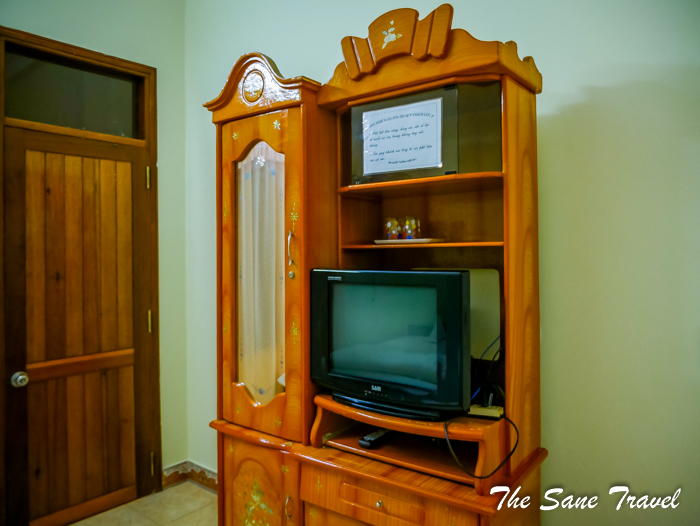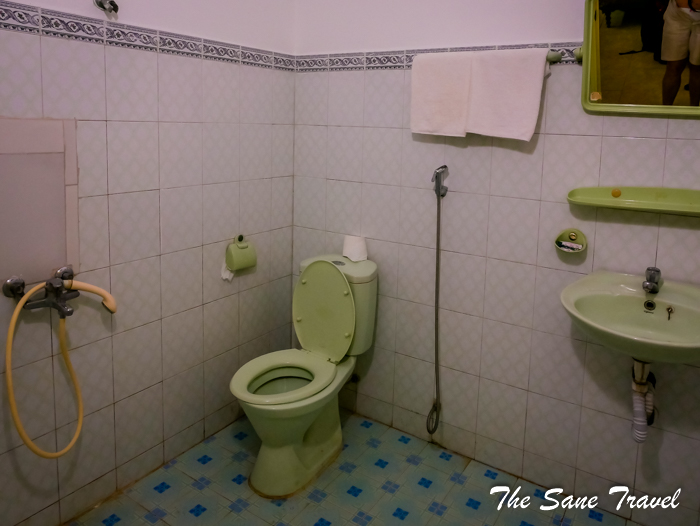 Meals
Breakfast was included with only a few options to choose from: an omelet and a noodle soup. I could also order Vietnamese coffee or tea.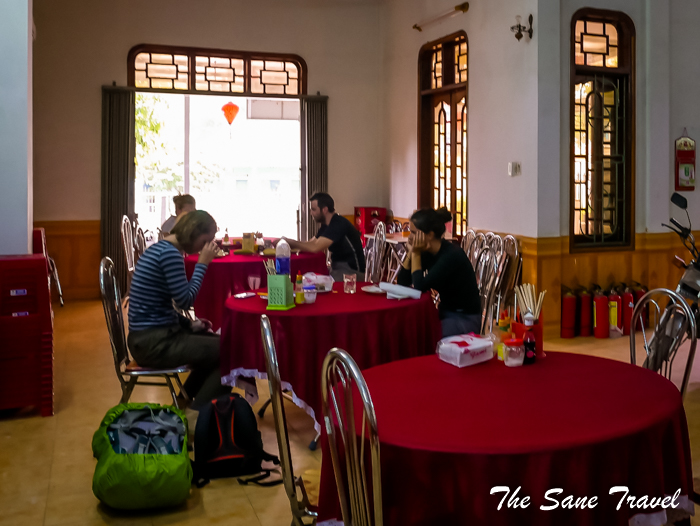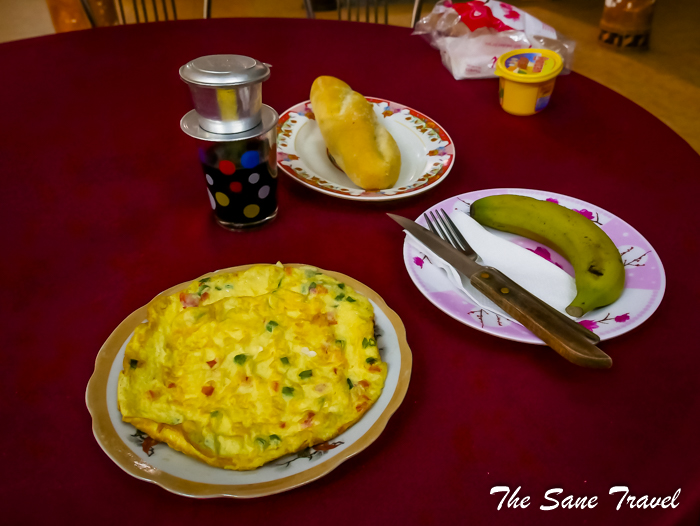 Drawbacks
No full-length mirrors and the rooms are not soundproof.
Something special
What made this place stand out was hospitality. After the checkout I asked the lady at the reception about the bus departure time. She said it was in half an hour and brought a hotel chair to the bus stop across the street for me to wait as there was no other seating available.
Date of stay: two nights in April 2016.
Price per night: 14 USD
Booked at: Agoda; strangely enough, booking was provided by booking.com.
Rating: For the price I had paid, I was very satisfied.
Author: Anita Sāne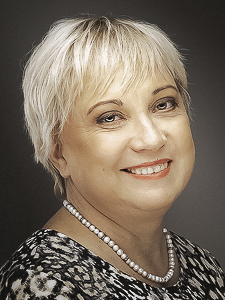 About the author
Anita is a part-time traveler, passionate photographer, and a retired career woman from Latvia, traveling mostly solo for more than 15 years. She is a skilled travel planner planning and executing her travels by herself. Anita wants to show you how to travel the world and open your mind to new experiences. Follow her also on Facebook, Instagram, Pinterest, Twitter, and Bloglovin.

You might also enjoy:
{module 3 columns Vietnam}