Montserrat is a mountain and a famous monastery where Basilica of the Black Madonna, the patroness of Catalonia, can be found. Both are worth visiting in one trip to pray at Black Madonna and take a great hike on the mountain trails. Montserrat Mountain offers stunning views because of its awesome cliffs that are 10 kilometres long and 5 kilometres wide. The highest point of the mountain is the 1236 metres high Sant Jeroni summit. The mountain looks higher than it actually is, due to the fact that it rises straight up from the Llobregat River. Its silhouette is reminiscent of the toothed blade of a saw. And this is the explanation of its name, Montserrat, meaning "sawn mountain" in Catalan. As it is located about 60 kilometres from Barcelona, the trip to it is usually taken as a day trip from this beautiful city.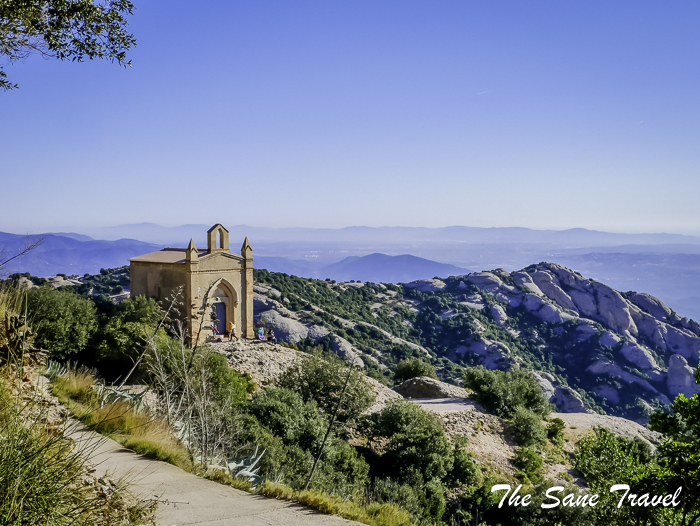 Decided? Then it's time to plan and organise your trip. Let's talk about how to do it by using public transport. The easiest way is to go to the foot of the mountain by train and then make your way up to the monastery by cable car or funicular. To have a nice hike, I recommend taking one more funicular ride from Monastery up to Sant Joan and starting your hike from there. So it's the outline. Let's add more details to this.
How to get to Montserrat from Barcelona by train
Your journey from Barcelona to Montserrat starts at Placa Espanya train station. You have to look for line R5. It would be great if you checked train departure times the day before as trains leave just once an hour and it is better to be at the train station at least half an hour before train departure time. In this half an hour, first, you need to find where line R5 is as the station is quite big and signposting is not excellent.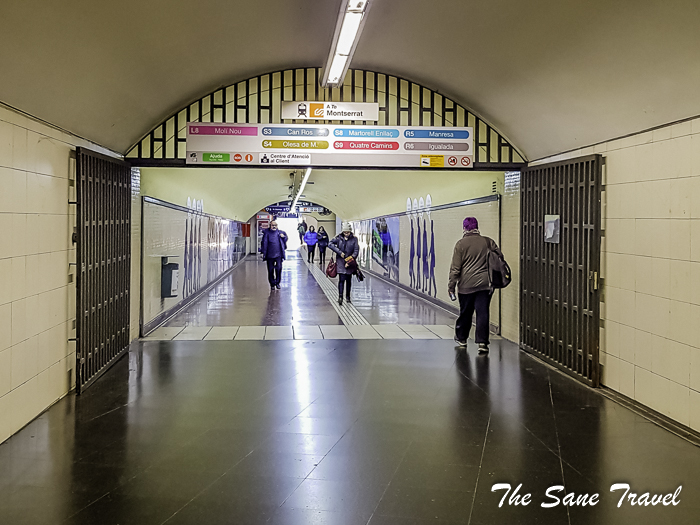 Second, you have to buy a ticket. The closer to train departure time, the busier the ticket machines get. And yes, you have to choose which ticket to buy: one with a cable car ascending to the monastery after your one hour train ride or one with a rack railway getting up to the monastery. You can also buy your travel tickets online. If you go there during the high season, from mid-June to mid-September, or on weekends, I would advise buying a ticket with the rack railway option. It's not because I am a fan of rack railway but because on your way back, you board the train at Monistrol train station before the other travelers who are coming from the cable car and boarding at the Montserrat Aeri station. This way during busy times you have more chances to get a seat for your one hour train ride. Unfortunately, you cannot get a ticket for the funicular one way and for the rack railway the other. If you want this, then you have to buy all these tickets separately, which takes time and maybe also more money. So make your decisions. As I was visiting Montserrat in the middle of January and I like cable cars more, I opted for the cable car. Even then, on my way back to Barcelona the train was full from Montserrat Aeri station and I was happy to get a seat. So I have told you that.
The timing of your Barcelona to Montserrat day trip
Getting to the Montserrat Monastery can take up to one hour and a half, and the same for coming back. Add time for visiting the basilica, about one hour, and time for hiking, at least 2 hours. I would advise 3-4 hours for hiking. So altogether you have to have 6-8 hours for your trip. So you should take a train from Placa Espanya at 9.36 or 10.36 am to make it in one day. Here is my actual
Monserrat tour plan from Barcelona
9:36 Train departure to Montserrat from Placa Espanya
As I mentioned earlier, it's better to arrive half an hour before departure to have enough time to find the departure station for line R5, buy a ticket and find a seat for one hour ride.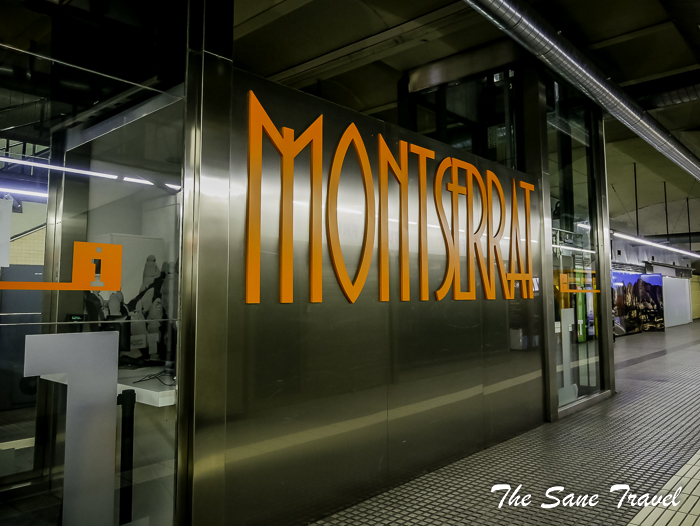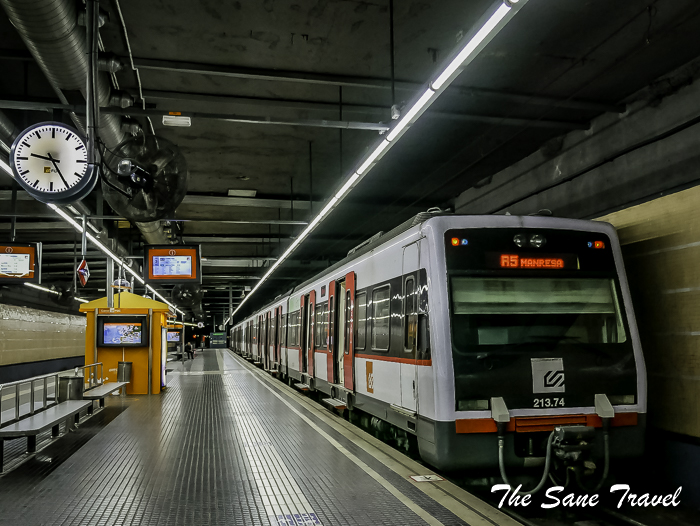 10:37 cable car from Montserrat AERI station
Go through a small tunnel to the cable car station and show your combined ticket to board a cable car.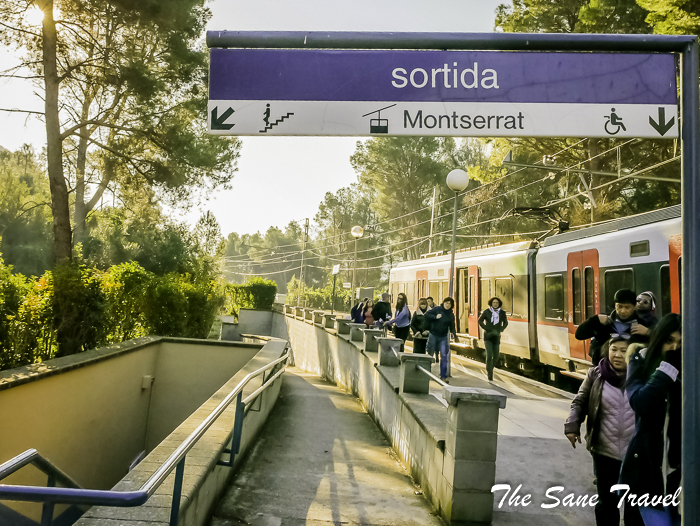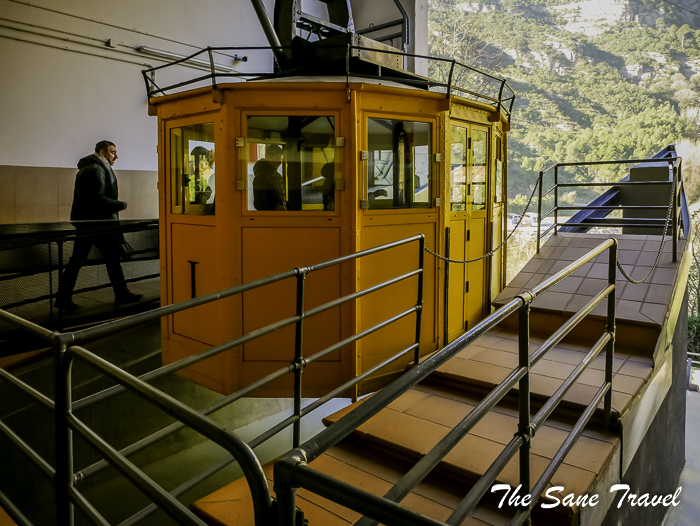 Soak in stunning views while approaching Montserrat monastery.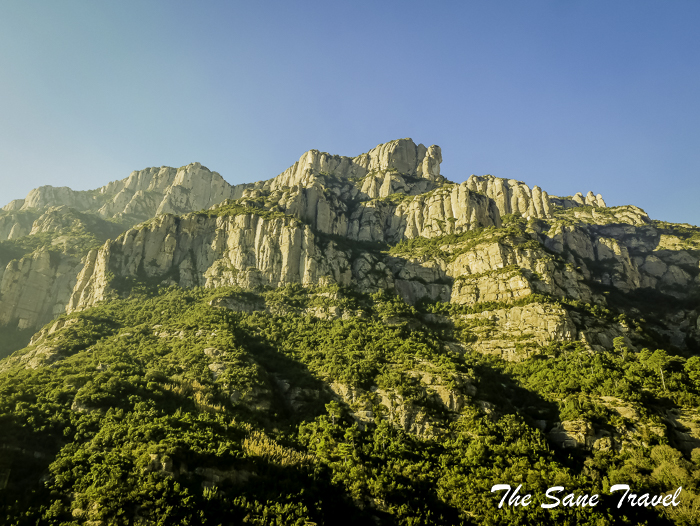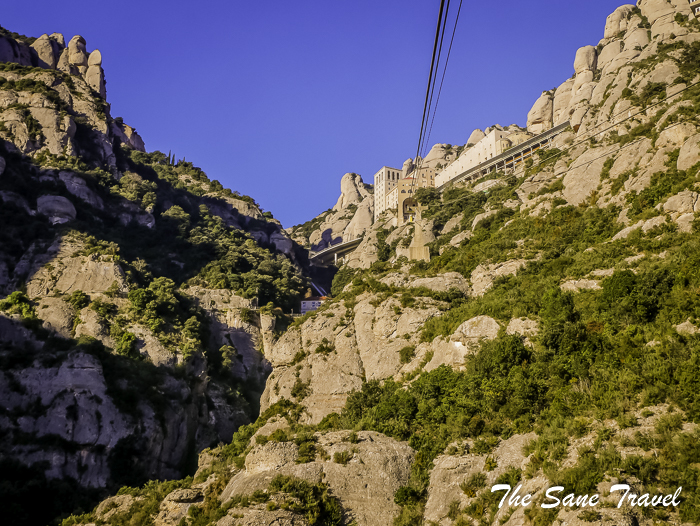 12:45 arrival at Montserrat Monastery
Have a short walk around and visit the tourist information centre. Ask for a hiking map for Montserrat. Make your way to Sant Joan Funicular entrance.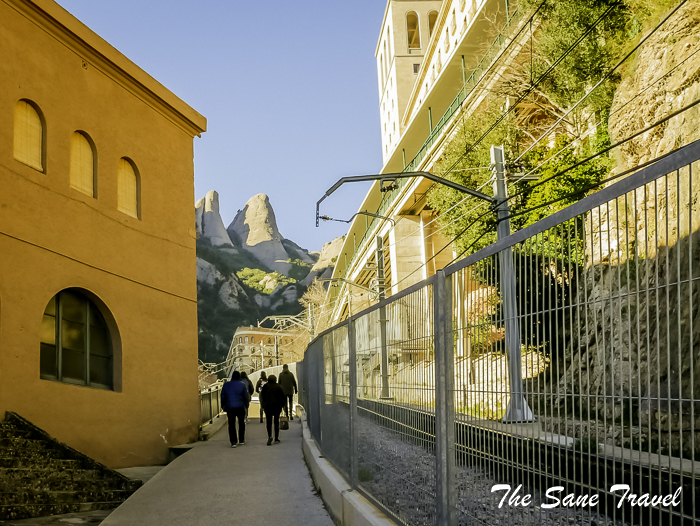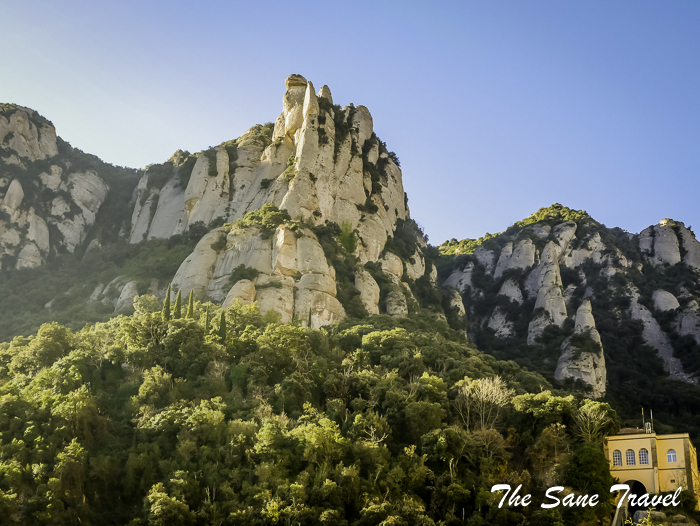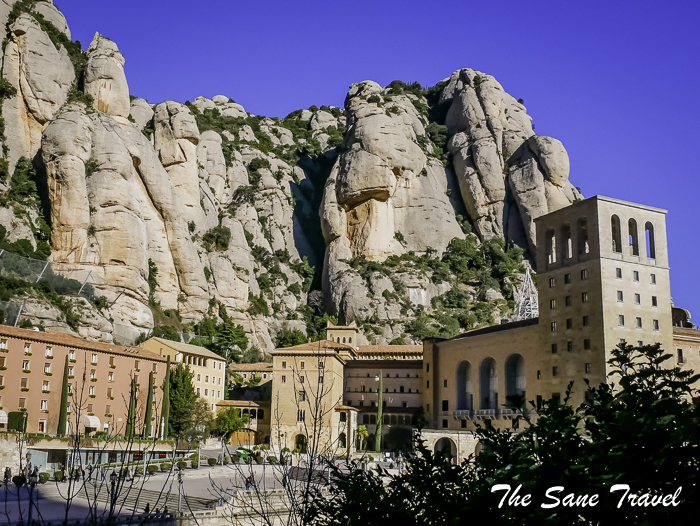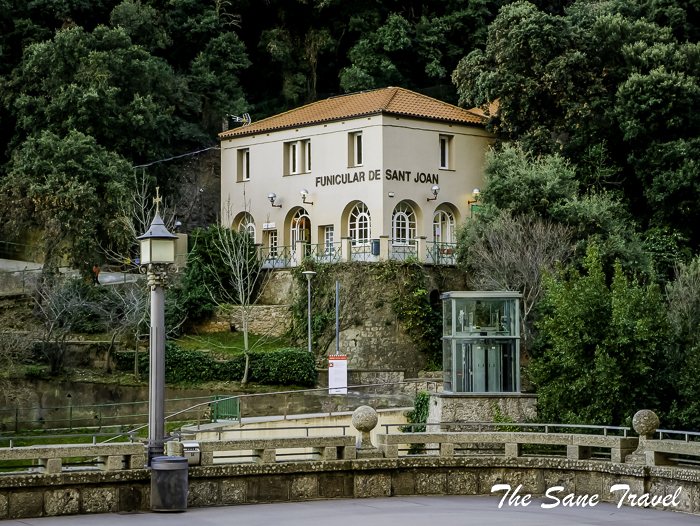 11:20 Funicular ride to Sant Joan
Before buying your ticket, ask at the ticket office if it is included in your combined ticket already. If not, you have to be clear which hikes you will take at the top. One of the possibilities is to take a hike down from the upper station. Then obviously you just need a one way ticket for going up. So decide whether you need one or two way ticket before you buy it. Also, if you are planning to go down by funicular, check the time of the last departure from the upper station, which can be a bit before 5 pm in winter time or 10 minutes before 7 pm in summer.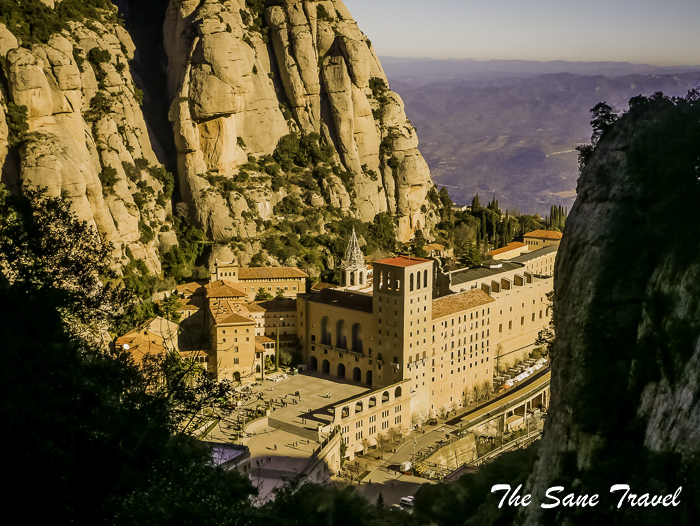 11:30 Hiking Montserrat
When you reach the upper station of Sant Joan funicular, you are ready for your hike. Even if you have a map with hiking trails, it's not so easy to understand it, at least for me. I took a left turn after arriving at the upper funicular station and did a clockwise loop hike with nice views.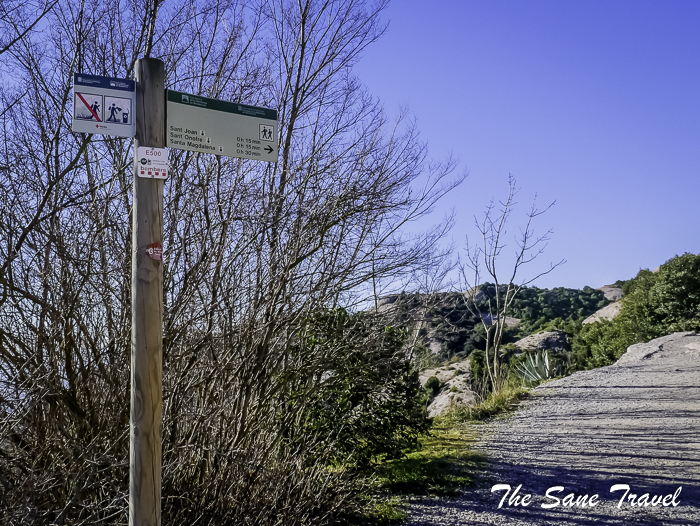 After a short walk, I reached Sant Joan chapel and enjoyed a stunning panoramic view from there.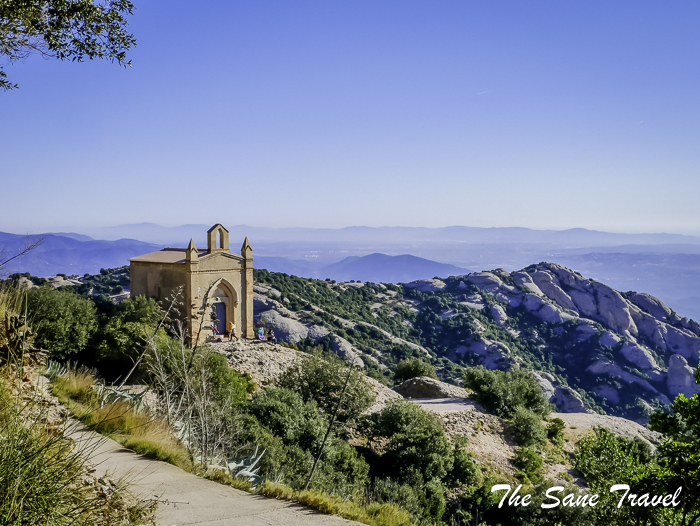 Then I continued my walk rightwards.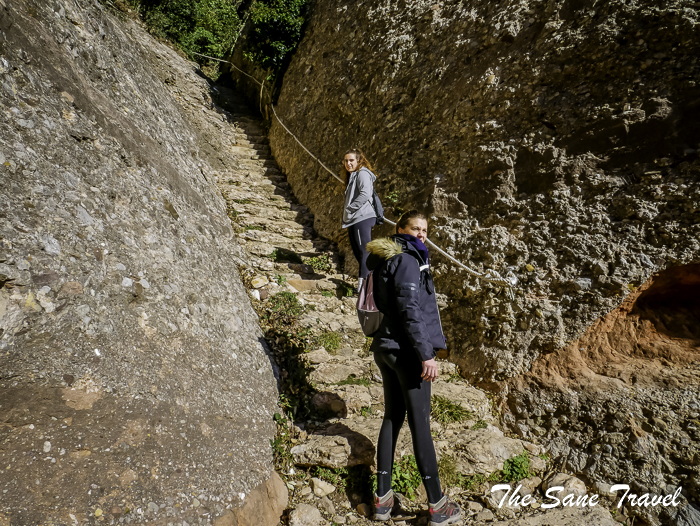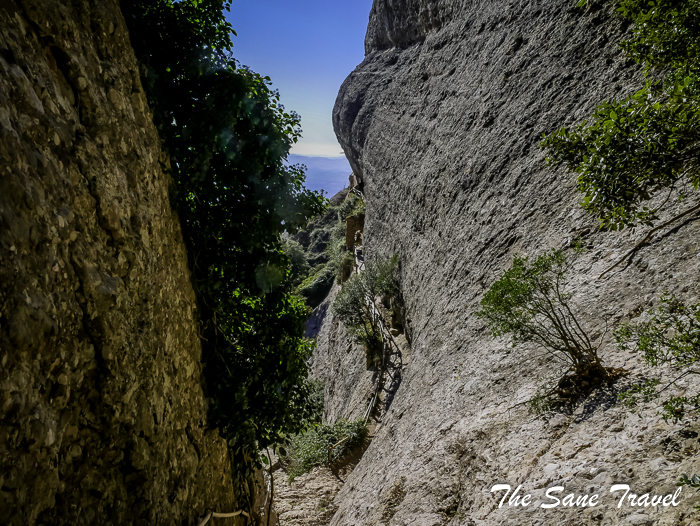 About an hour later I was approaching a crossroads with a road pointer showing that in ten minutes I could reach Sant Joan funicular or walk in another direction and get to Sant Jeroni in 50 minutes. I decided to choose the latter.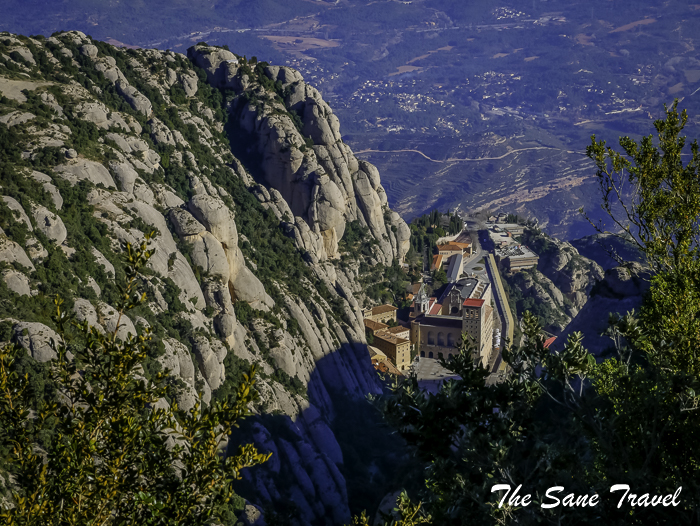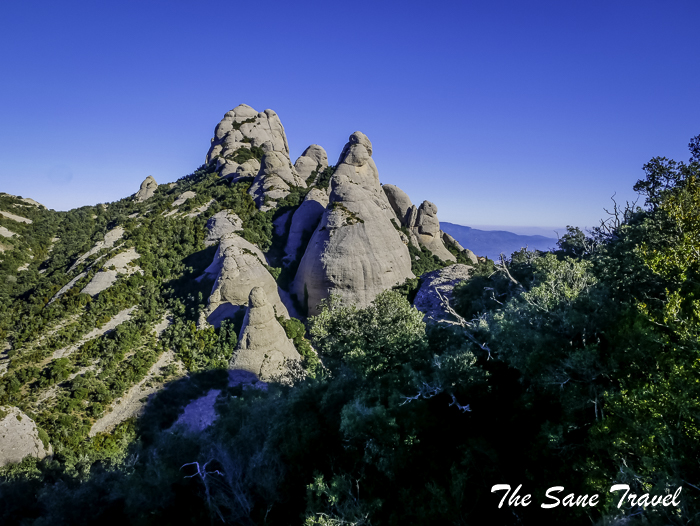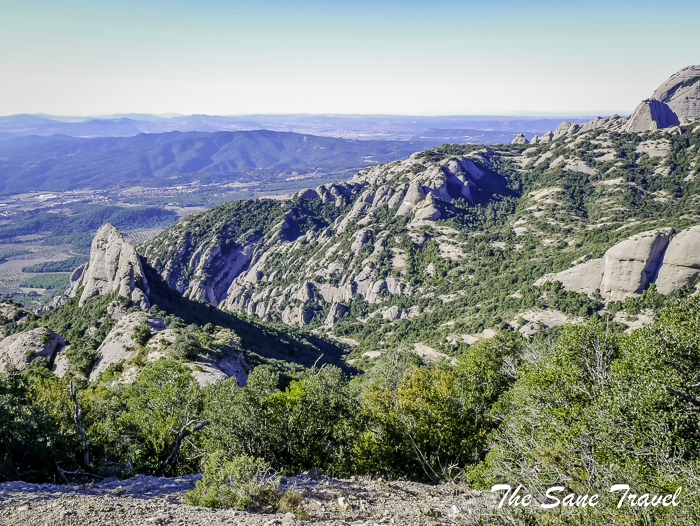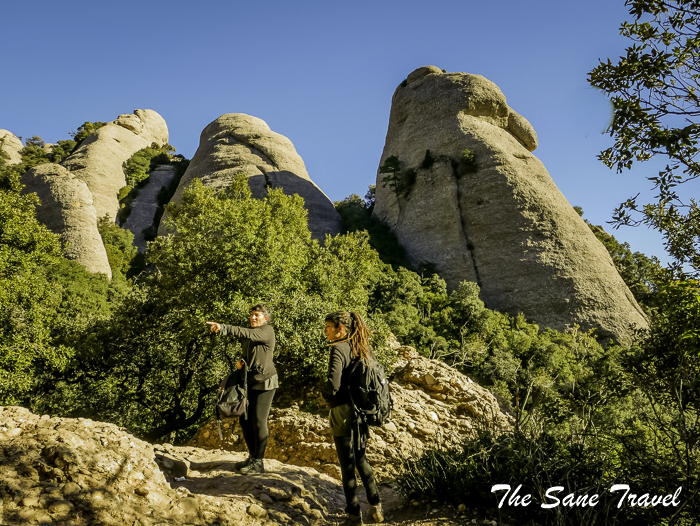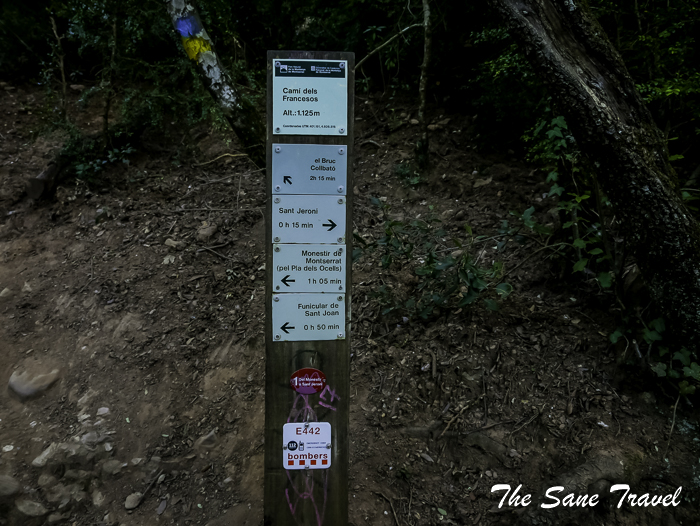 With my walking speed, it took a bit more than an hour to reach it. I was rewarded with stunning views during my walk and also when reaching Sant Jeroni. Unlike most of the other summits in the park, the 1236 metres high Sant Jeroni is not a sharp rock pinnacle requiring rock climbing skills to attain its summit. When approaching the summit, you just have to climb 200m using a long flight of concrete steps. You will be rewarded for doing that.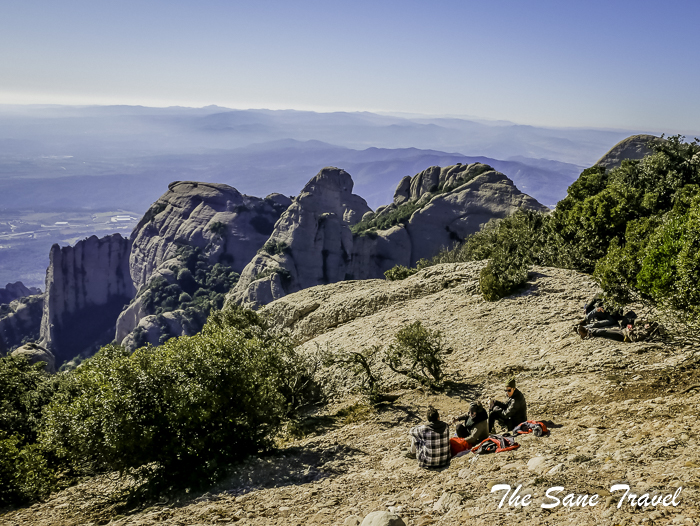 Northwards, look down to the Llobregat river valley and look up to the Pyrenees over 100km away. South and east, in good weather, you can see the Mediterranean coast and Barcelona. After a well deserved break at the summit, I could not find a loop hiking trail from there so I just walked back by the same path and in more than one hour got back to Sant Joan funicular.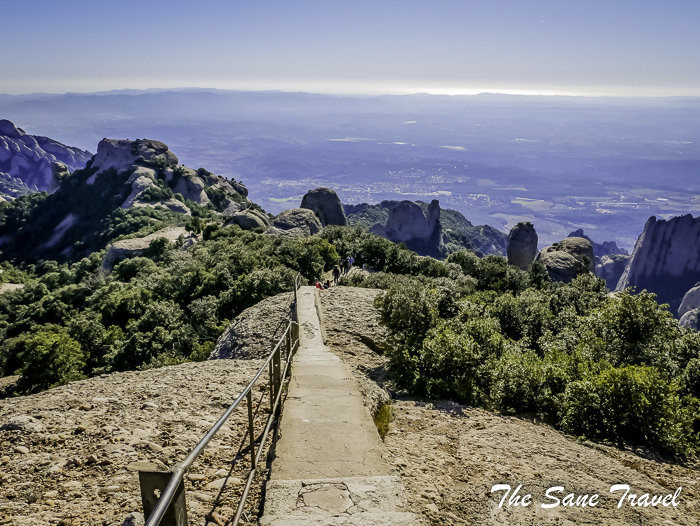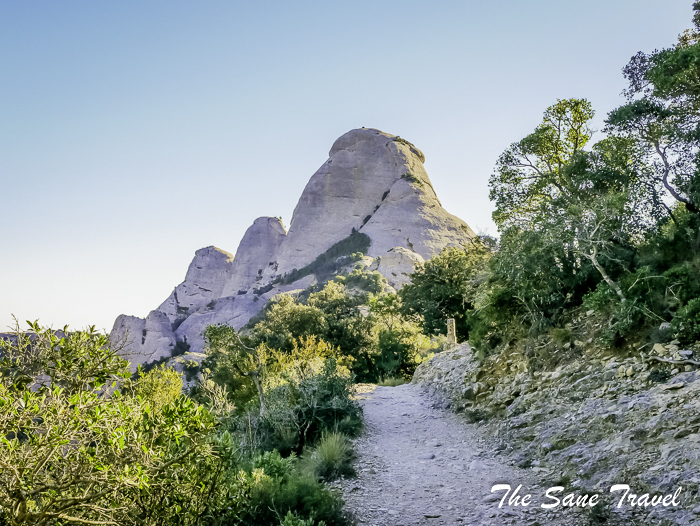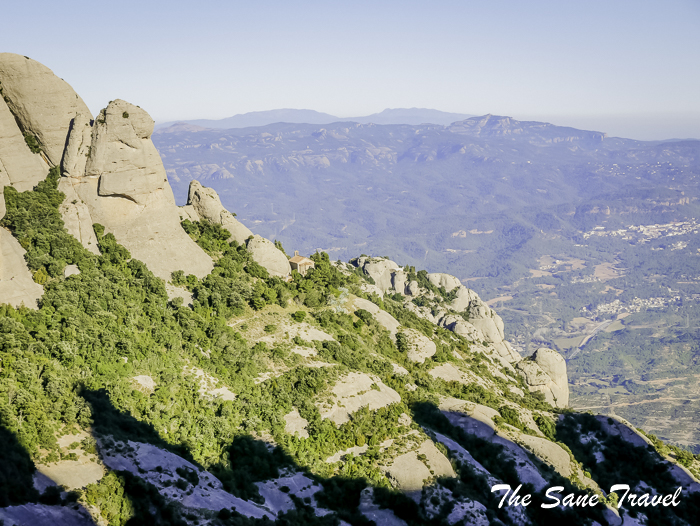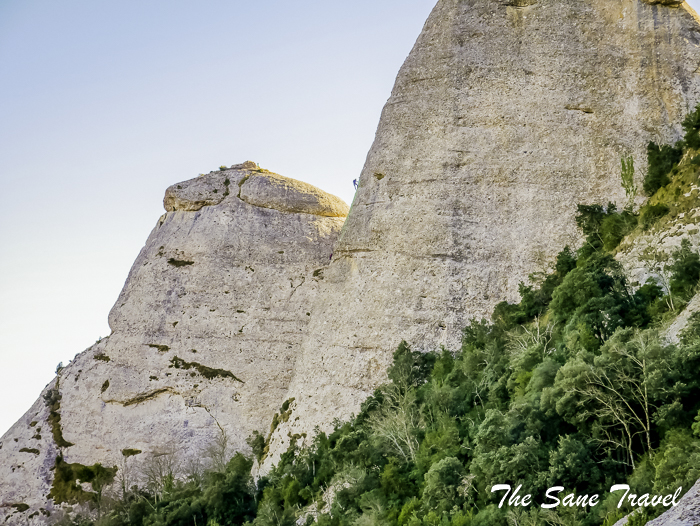 15:00 Sant Joan funicular back to Montserrat Monastery
After getting back to Monserrat Monastery, I was prepared for visiting the Basilica and seeing the Black Madonna. Montserrat has been a holy site for many centuries and still continues as an active monastery to this day, with more than 80 Benedictine monks living inside.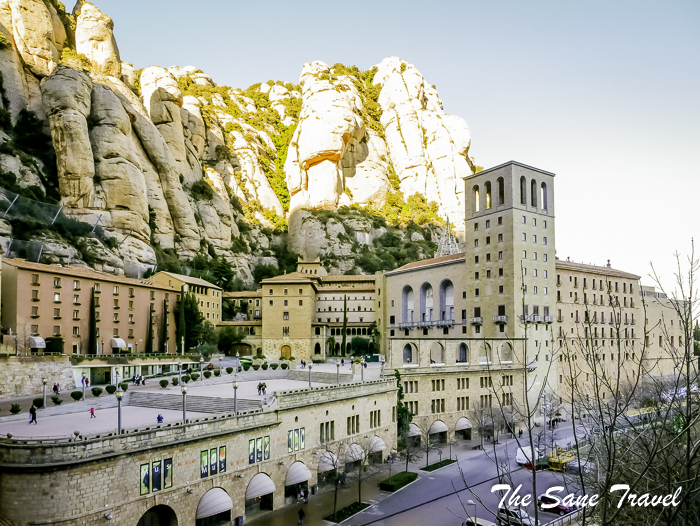 Here you will find one of Catalonia´s most important artworks: la Virgen de la Moreneta or Our Lady of Montserrat, known as the Black Madonna due to the dark colour of Her skin. The Virgin of Montserrat is the Patron Saint of the region. To enter the church, you walk through an atrium built in the eighteenth century and renewed two hundred years later.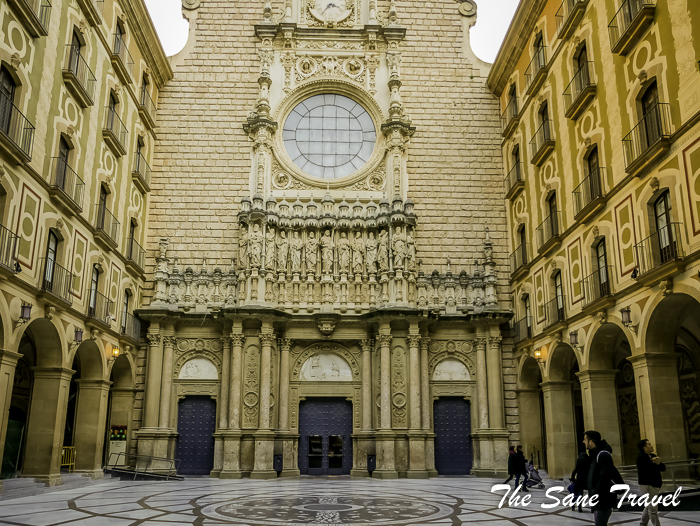 To get to Black Madonna as close as possible and address your prayer to her, you have to use the door at the right side of the church leading to the corridor and a stairway going up to Our Lady. The interior of the stairway is decorated with beautifully-made mosaics designed by Fr. Benet Martínez, one of the monks of Montserrat. Two pairs of beaten silver doors lead to the small throne room, visible from the central aisle.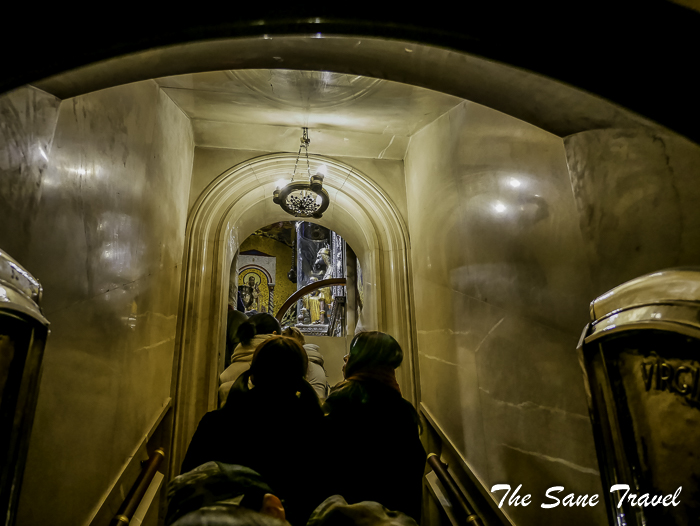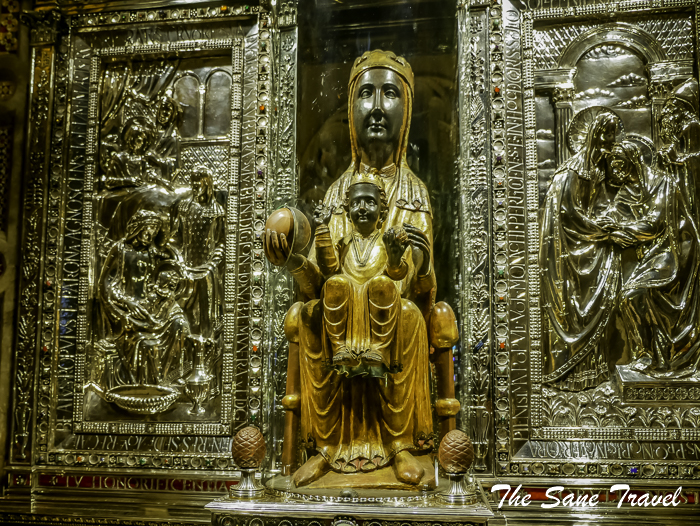 The sculpture of Black Madonna is cut from dark wood and dates back to the 12th century. Made in Romanesque style, it is the centre a pilgrimage for thousands of worshippers and believers across the world. After you spend a few moments with Our Lady, exit from the niche via the Path of the Ave Maria where pilgrims leave candles to Black Madonna.
Finish your visit with the church where you can have a final look to Our Lady looking at you from the apse of the church, at the centre of a silver altarpiece. The church itself is an unusual building among the other monuments of Catalonia. It was built in the transition from the Gothic to Renaissance styles.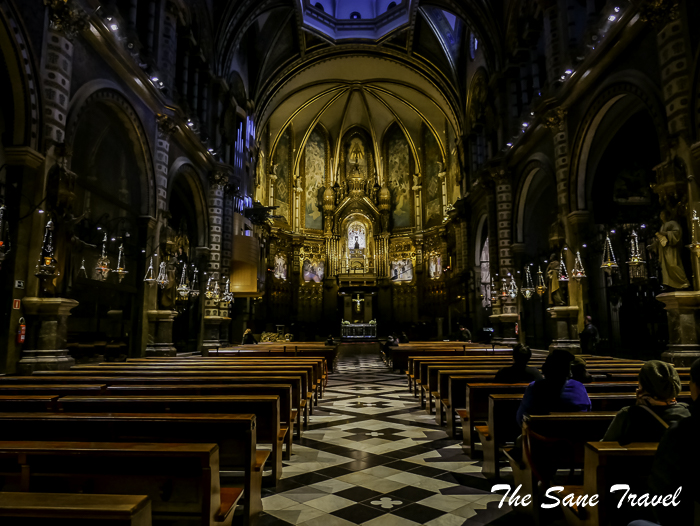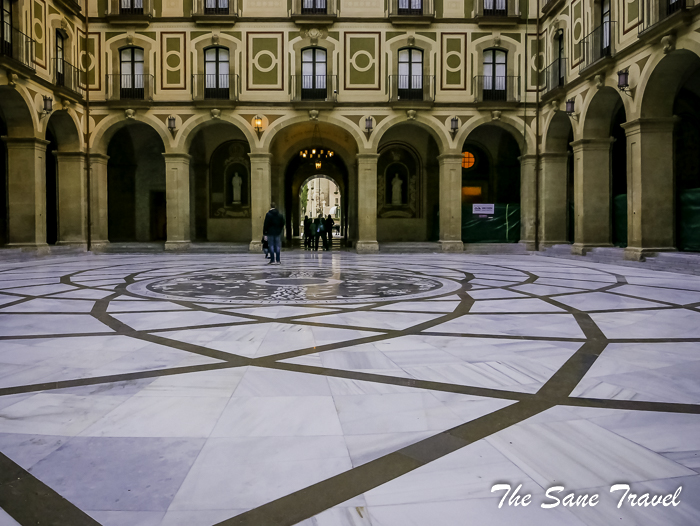 16:20 Cable car departure back to Montserrat AERI station
Make sure you make your way to the cable car station early enough because there might be a line for boarding and places on the cable car are limited.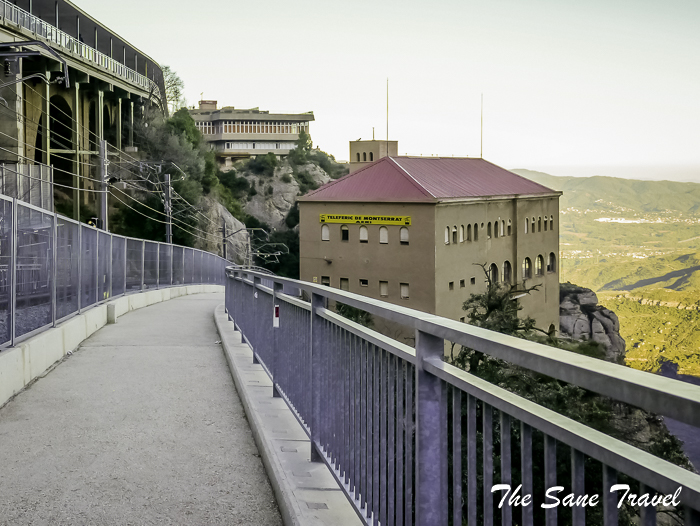 16: 45 Train departure to Barcelona from Montserrat AERI station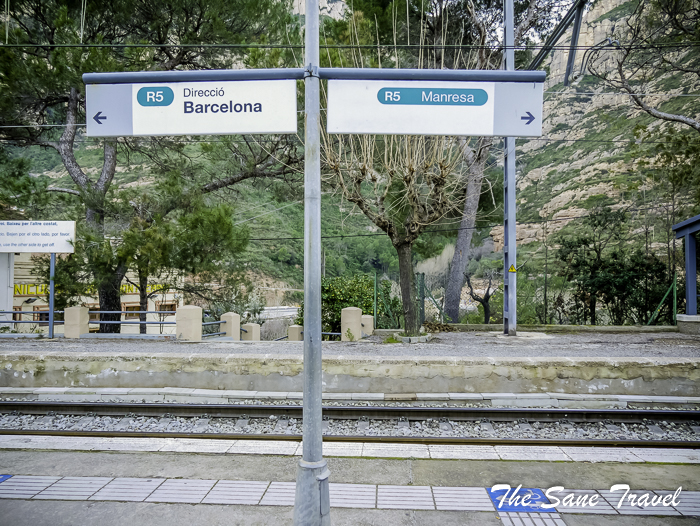 17:45 Arrival at Placa Espanya station in Barcelona
Practical information
Check the actual timetables of transportation before you go. Make sure you have the best hiking shoes you own. Some trails are good, some might be challenging and good shoes can help you a lot. In any case, Montserrat hikes can be done by an average hiker like me. Take your water and packed lunch with you, as visitors report that food and water are very expensive at Montserrat and not available when hiking the mountain at all. Shops are located just around the Monastery. Have a great trip!
When in Barcelona why not to try also Barcelona food tour?
Like it? Pin it!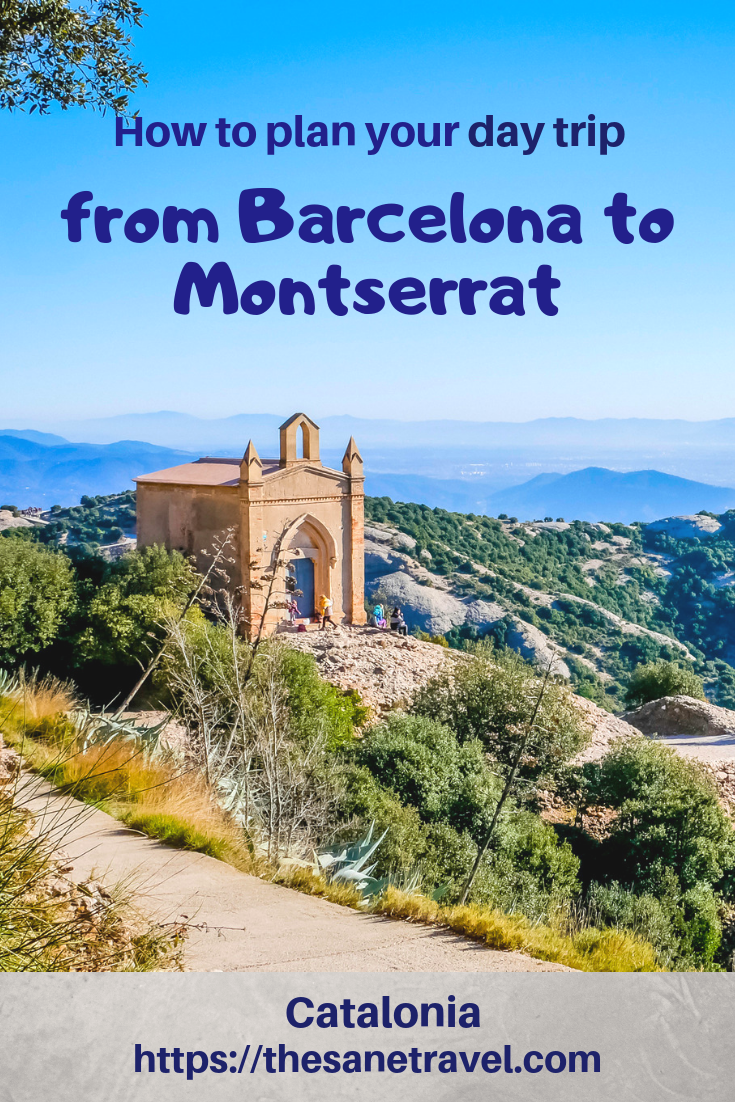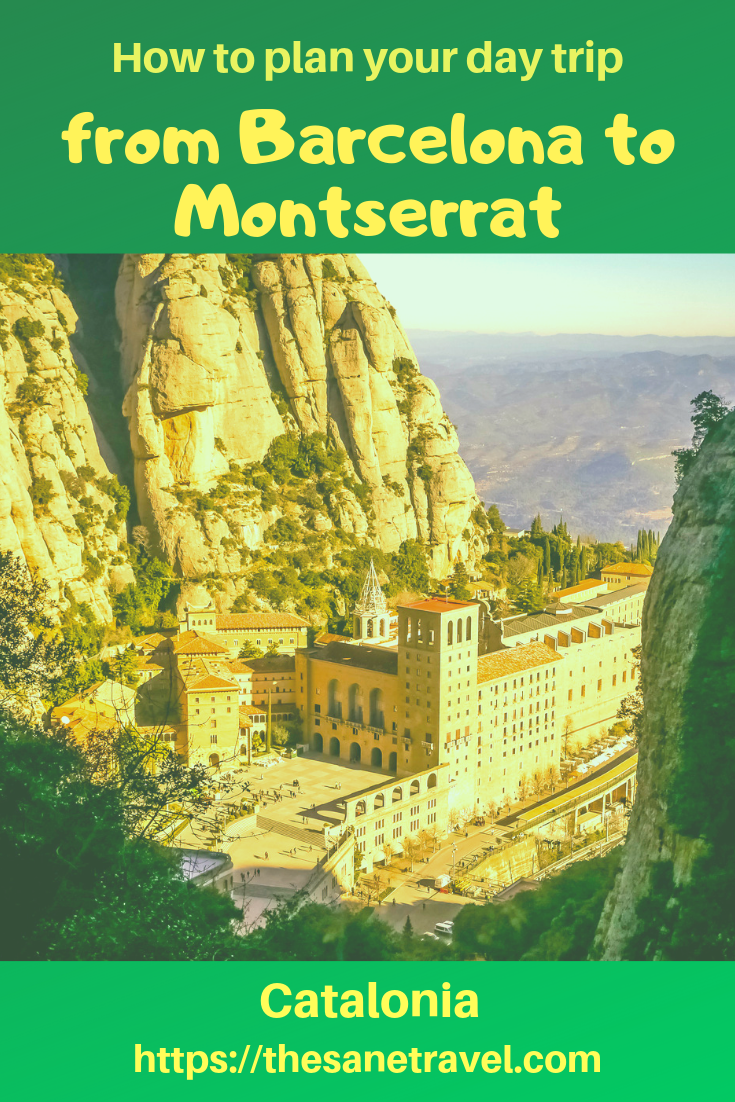 What did you think? Have you been to Montserrat? Or perhaps you're thinking of visiting there in the near future? Either way, I'd love to hear from you so please add your comments below.
Published by Anita on February 16, 2019
Author: Anita Sāne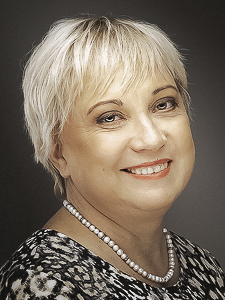 About the author
Anita is a part-time traveler, passionate photographer, and a retired career woman from Latvia, traveling mostly solo for more than 15 years. She is a skilled travel planner planning and executing her travels by herself. Anita wants to show you how to travel the world and open your mind to new experiences. Follow her also on Facebook, Instagram, Pinterest, Twitter, and Bloglovin.