When planning an itinerary for a particular country I try to find the best sights for my visit. One criterion for selection often is: Is this place included in the UNESCO heritage list? Of course, it's not the only criterion, but I am proud and happy about every UNESCO heritage site I have visited. I must admit that compared to the size of the country China does not have a big number of such sites, but many of them are huge and include big areas. For example, South China Karst is a serial site spread over the provinces of Guizhou, Guangxi, Yunnan, and Chongqing. It covers 176,228 hectares. A World Heritage Site is a landmark or area which is selected by the United Nations Educational, Scientific and Cultural Organization (UNESCO) as having cultural, historical, scientific or another form of significance and is legally protected by international treaties. The sites are judged important to the collective interests of humanity. There are 36 cultural, 12 natural and 4 mixed UNESCO heritage sites in China. Here is my list of 15 sites I have visited in China and I must say it's a great enjoyment. I hope this will inspire you to visit more of China.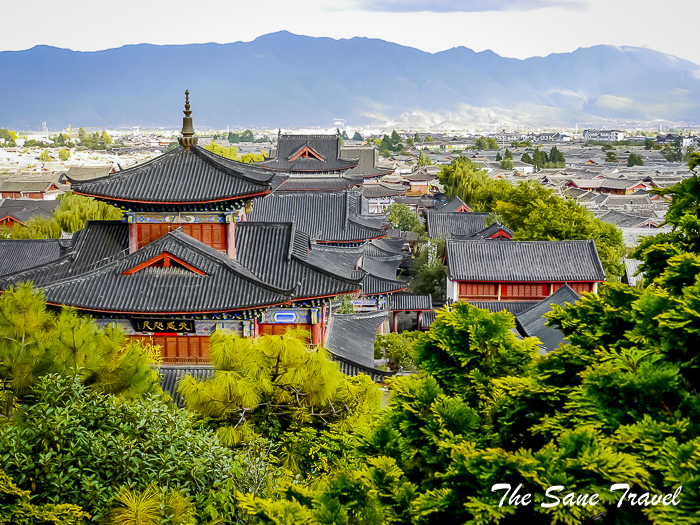 I have put the year of inscription onto the UNESCO heritage list in brackets after the name of each site.
1. Imperial Palaces of the Ming and Qing Dynasties in Beijing and Shenyang
(1987,2004)
The Forbidden City, situated in the very heart of Beijing, was home to 24 emperors from late 14th century to early 20th century. The construction of the grand palace was finished in 1420. The Forbidden City is the largest ancient palace in the world. Its 9,999 rooms are contained within 980 magnificent wooden buildings.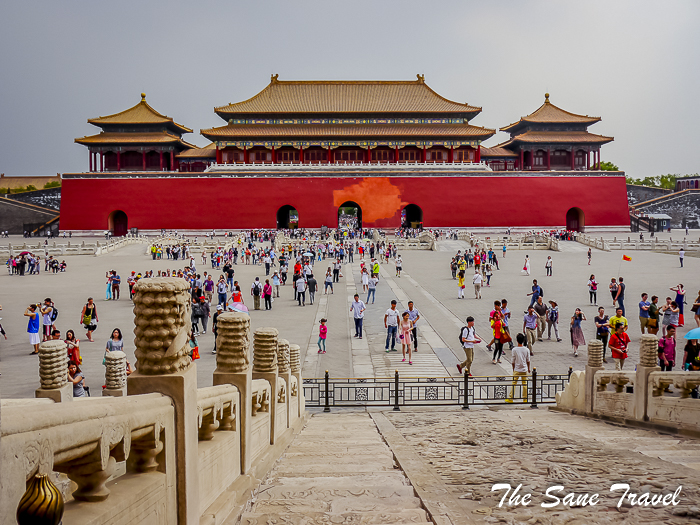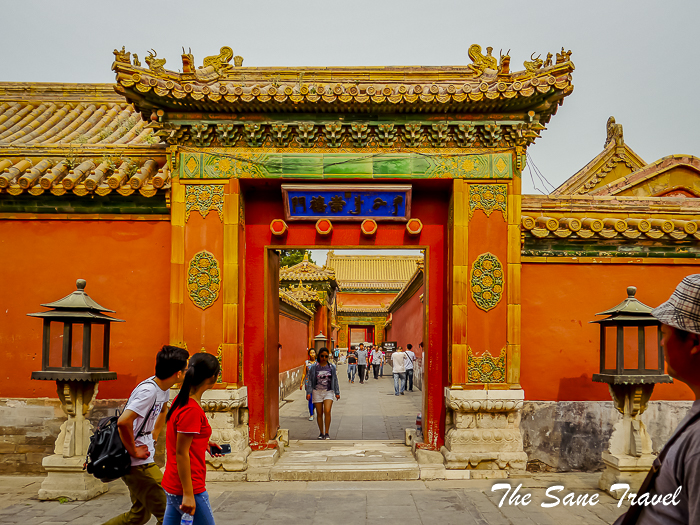 The lesser known Shenyang Imperial Palace located in Shenyang City It is the only existing royal palace in China outside the Forbidden City in Beijing. The main structure was built in early 17th century by Nurhachi and Abahai who were both founding emperors of the Qing Dynasty. Covering an area of more than 60,000 square meters, the Shenyang Imperial Palace is one-twelfth the size of the Forbidden City in Beijing. It consists of more than 300 rooms, formed around 20 courtyards.
How to get there?
To get to the Forbidden City in Beijing, take subway line 1, get off at Tiananmen East Station or Tiananmen West Station.
Shenyang is about 700 kilometres from Beijing and flight time is 1,5 hours.
2. Summer Palace, an Imperial Garden in Beijing
(1998)
The Summer Palace is a huge park 12 km to the northwest of Beijing centre. It was originally built in its present shape by Emperor Qianlong for his mother around 1750. The palace features hundreds of architecturally distinct buildings, halls, pavilions, pagodas, bridges, and corridors dispersed among magnificent and elegant gardens. It has an area of 290 hectares (717 acres), three quarters of which is water. The palace has three unique areas: Court Area, Longevity Hill Area, and Kunming Lake Area.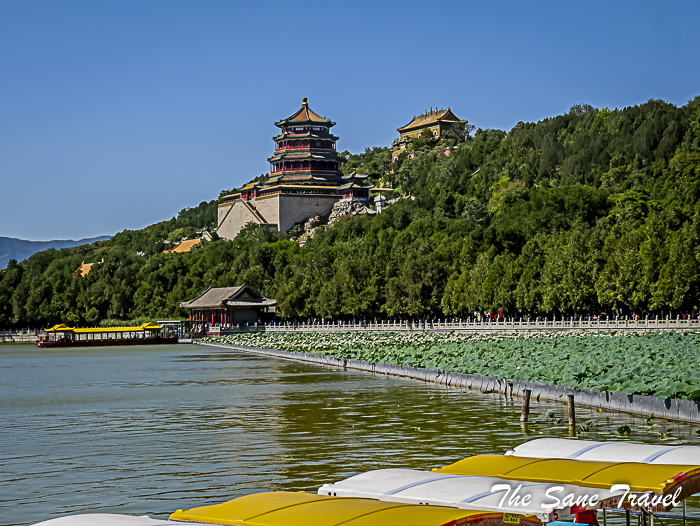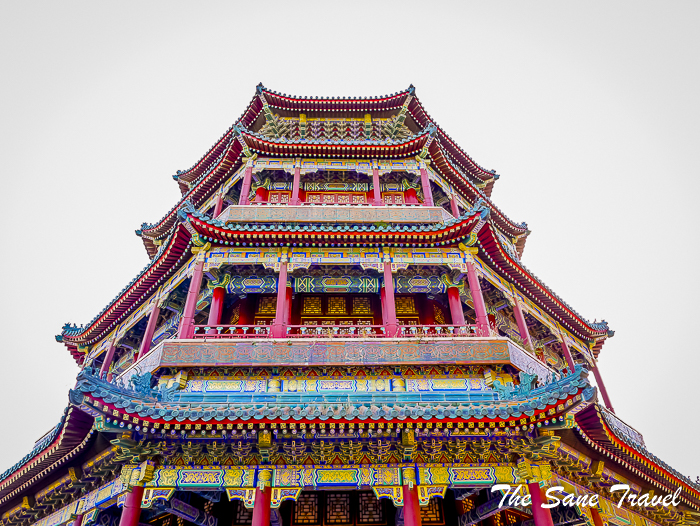 How to get there?
Go to Beigongmen station on Line 4 of the Beijing Subway.
3. The Great Wall
(1987)
The Great Wall of China is one of the greatest sights in the world — the longest wall in the world, an awe-inspiring feat of ancient defensive architecture. Its winding path over the rugged country and steep mountains take in some great scenery. The Great Wall length is 21,196.18 km (13,170.7 mi) and its history is more than 2,300 years long.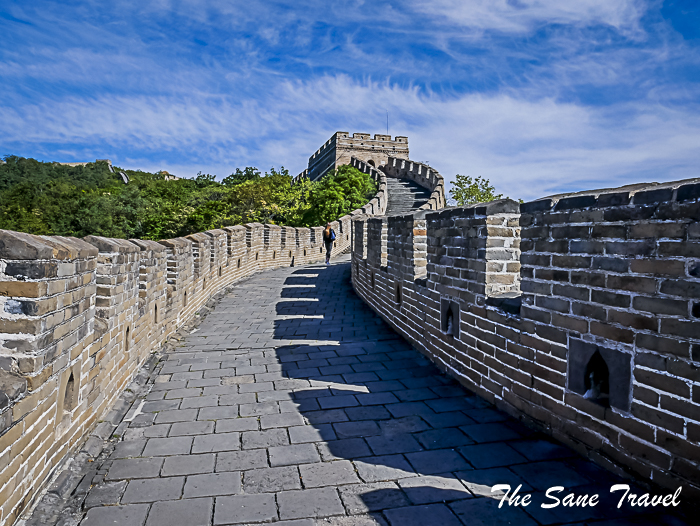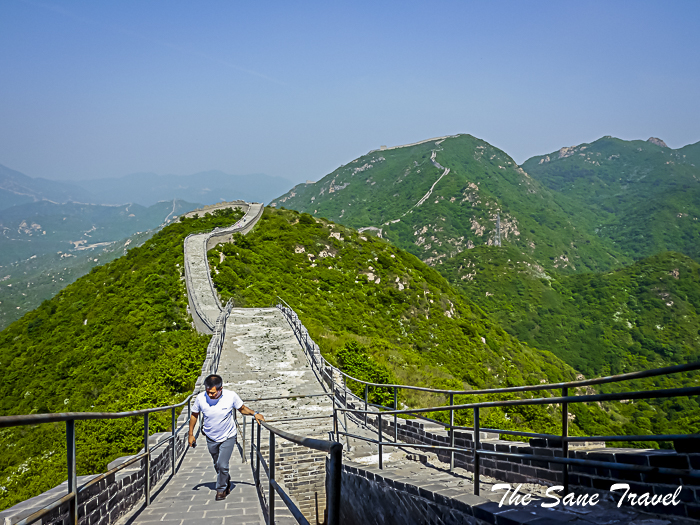 How to get there?
Beijing is the best destination to admire the Great Wall of China. Most famous Great Wall sections are located in its suburban areas, including the most well-known and well-preserved Badaling and Mutianyu. They are all not far from downtown Beijing, 1-2 hours' drive away. You can visit the Great Wall with a tour company or investigate public transport options.
4. Imperial Tombs of the Ming and Qing Dynasties
(2000, 2003, 2004)
These are 14 imperial tombs and tomb groups in different places of China. I have visited Ming Tombs in Beijing Changping District. Ming Tombs altogether houses 13 emperors of 16 emperors in total in Ming Dynasty, 23 empresses, 2 princes, more than 30 imperial concubines and 1 eunuch of Ming Dynasty.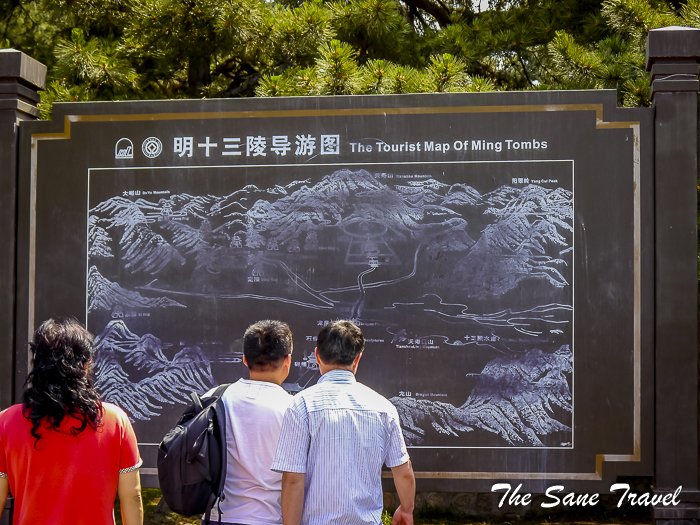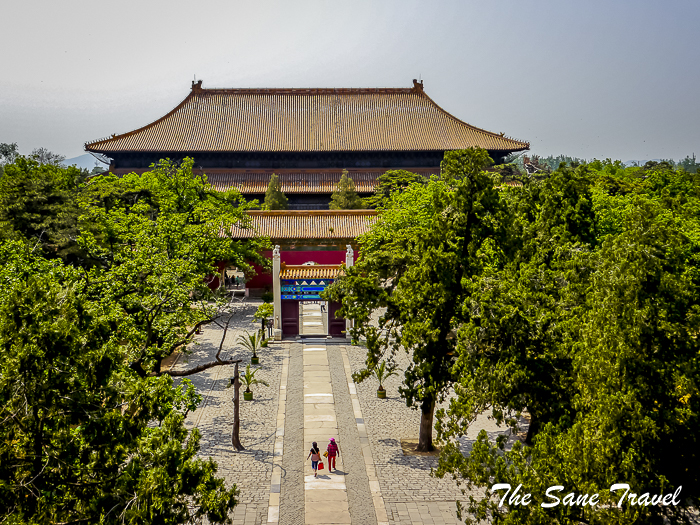 How to get there?
Visit them as part of your tour to the Great Wall from Beijing.
5. Mausoleum of the First Qin Emperor
(1987) Terracotta Warriors
The Terracotta Army was designed to accompany the tomb of China's First Emperor as an afterlife guard. Thousands of detailed life-size models represent the army that united China at the end of the Warring States Period (476–221 BC). It is considered one of the greatest archaeological sites in the world, and one of the greatest discoveries of the 20th century.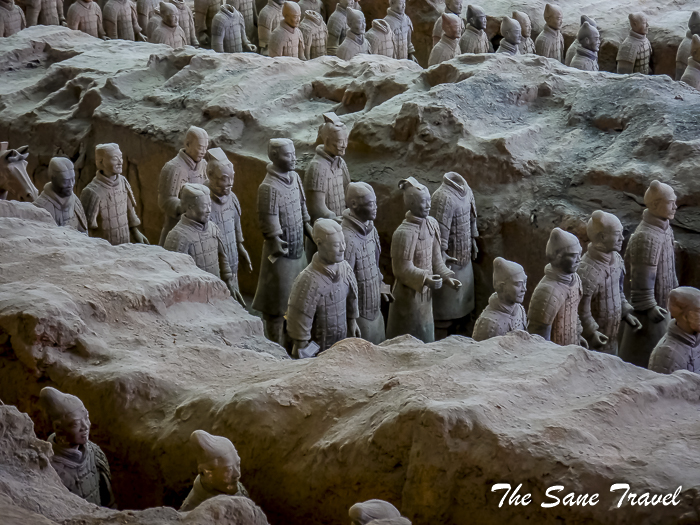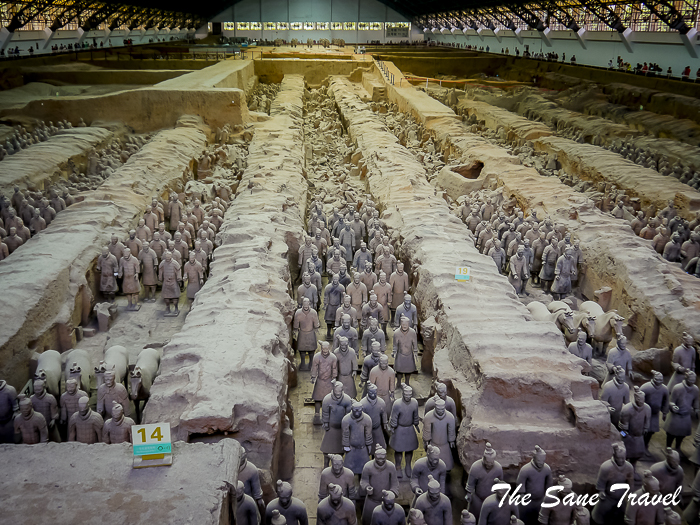 How to get there?
Fly to Xian from Beijing in a bit more than two hours. Tourist bus No. 5 (306) runs from the Xian railway station to the museum four times an hour.
6. Classical Gardens of Suzhou
(1997,2000)
Suzhou is a city of gardens. The first garden can be traced back to the 6th century BC. The private gardens reached their zenith in the Ming (1368–1644) and Qing (1644–1911) dynasties, with about 200 gardens scattered around the city. Currently, there are 69 gardens in Suzhou, nine of which have been designated as UNESCO World Heritage Sites. The Master of the Nets Garden designed in 1180 is the smallest yet the most delicate landscape garden in Suzhou City.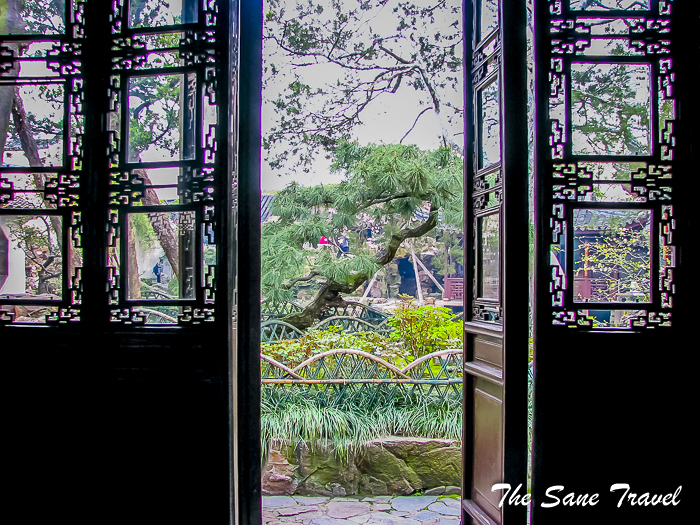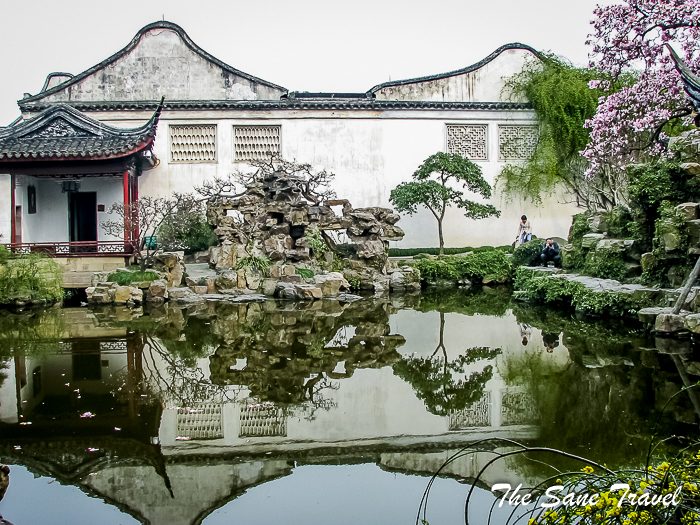 How to get there?
Suzhou is about 100 kilometres from Shanghai. The best way to go there is by high speed train from Shanghai. Travel duration is from 25 minutes to one hour.
7. Dazu Rock Carvings
(1999)
Dazu Rock Carvings was built starting from year 650 in the Tang Dynasty and continued to the beginning of 20th century. There are more than 50,000 statues and over 100,000 Chinese characters of inscriptions and epigraphs all together in all Dazu Rock Carving sites. The Buddhist statues dominate in Dazu rock carving group, and the Taoist and the Confucian stone figures can also be seen.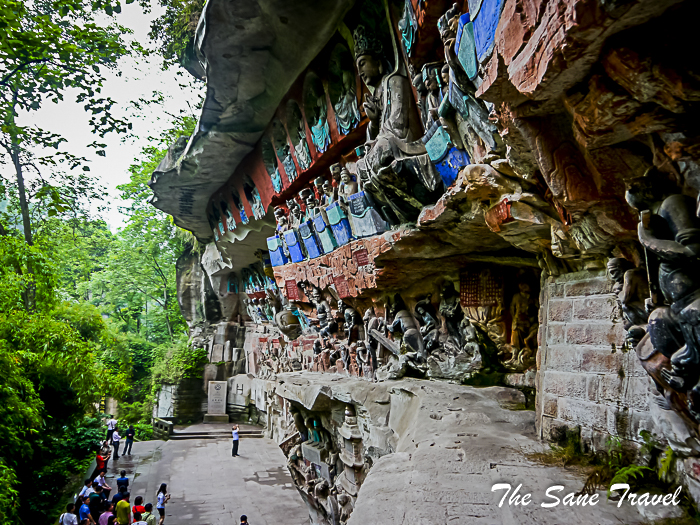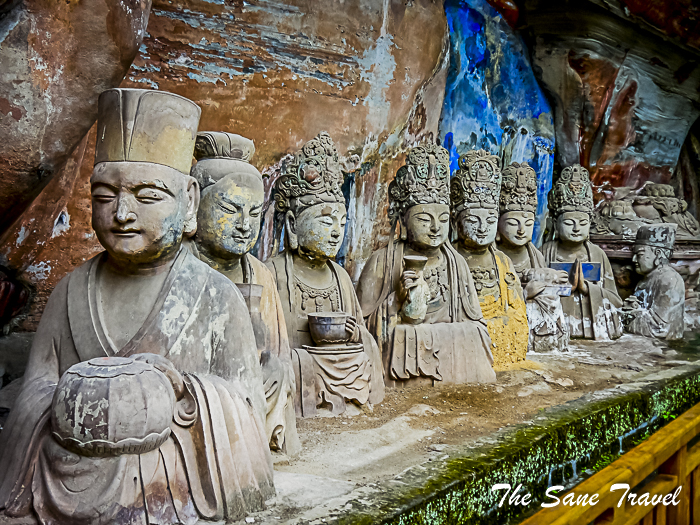 How to get there?
Dazu County is located to the southeast of Sichuan province. It is 168 miles (about 271 kilometres) from Chengdu to the west and 104 miles (about 167 kilometres) from Chongqing to the east. The easiest way to get there is together with a tour group. Public transport is also available.
8. Old Town of Lijiang
(1997)

Lijiang was a former trading town and a stop for traders carrying goods on the Ancient Tea Horse Road. The architecture of the old town is noteworthy for the blending of elements from several cultures. Now, the small city has been commercialized and millions of tourists visit it every year, but it is still worth a visit.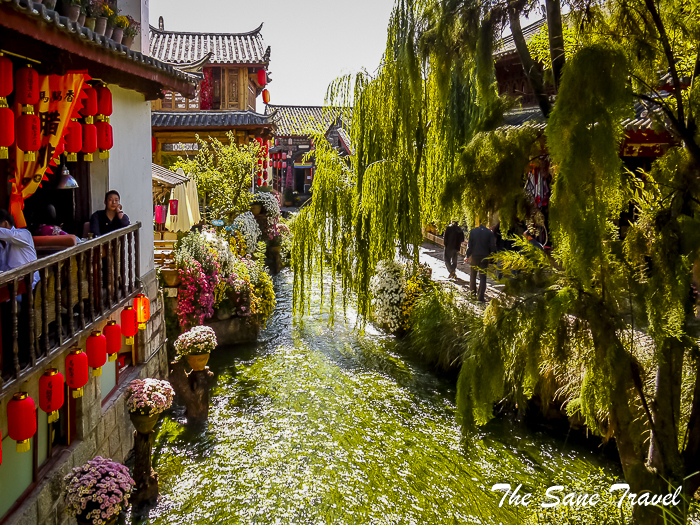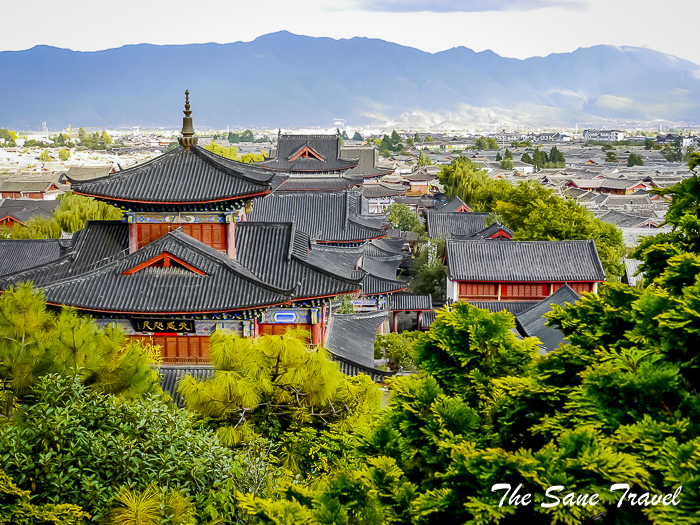 How to get there?
Lijiang is about 4 hour's flight from Beijing and about two hours from Chongqing.
9. Three Parallel Rivers of Yunnan Protected Areas
(2003)

Originating on the Qinghai-Tibet Plateau, the Yangtze River, Mekong River, and Salween(Nu) River flow parallel along the Hengduan Mountains for several hundred kilometres. It is a very rare phenomenon that the shortest distance between the Mekong River and Yangtze River is only 66 kilometres (about 41 miles) and between the Mekong River and Salween (Nu) River the distance is less than 19 kilometres (about 12 miles). It's interesting that their entrances to different seas are thousands of kilometres away. I have hiked Tiger leaping gorge which is part of these protected areas. Though it is one of China's popular trails, it is not crowded. Foreigners mainly take the high path above the river. Few Chinese tourists hike it, but you'll see the local people using the route.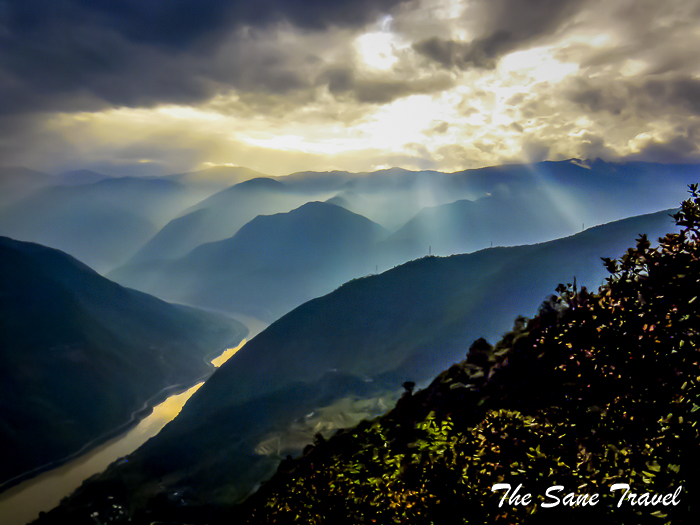 How to get there?
Tiger Leaping Gorge is located 60 kilometres (37 mi) north of Lijiang City, Yunnan in southwestern China. First fly into Lijiang and then take a bus to Tiger Leaping gorge at Lijiang Transport Service Centre Bus Station to get to Qiaotou County, where is the upper Tiger Leap Gorge located in. It only departs once a day in the morning. Get to Bus station from city centre by bus No.13.
10. South China Karst
(2007,2014) Shilin, Guilin

The South China Karst covers half a million square kilometres (193,000 square miles) of southern and central China. Two most visited sights of it are the Li River and Shilin stone forest. The Li River is noted for the moodily sculpted hills and green landscape. It is the most popular karst scenic region in China.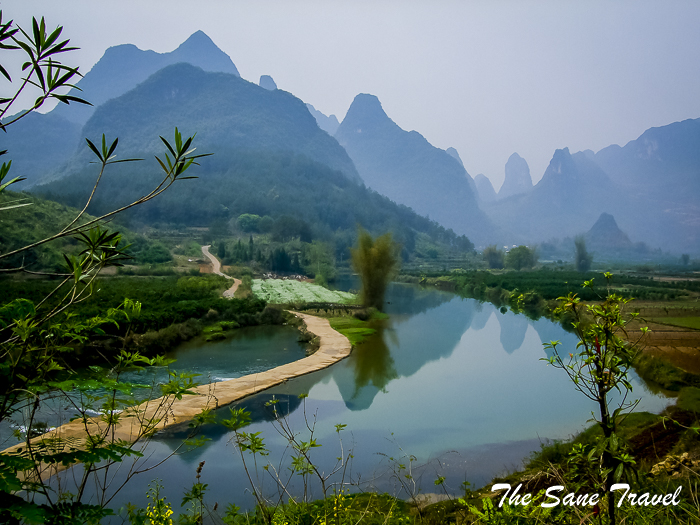 Shilin stone forest contains Karst features in the shape of swords, pillars, and towers.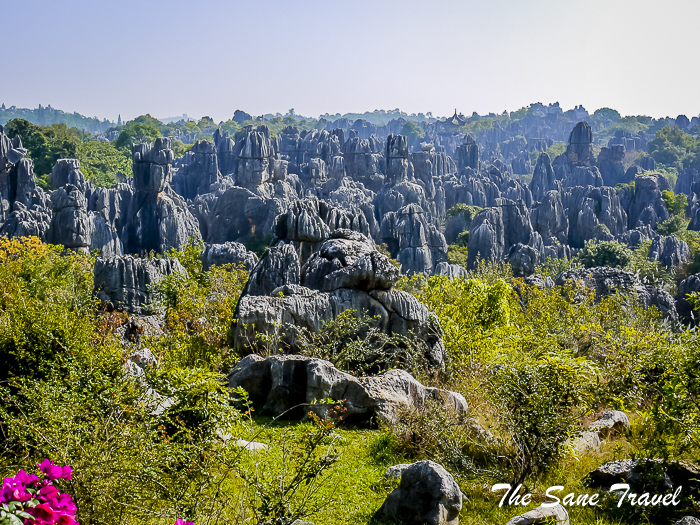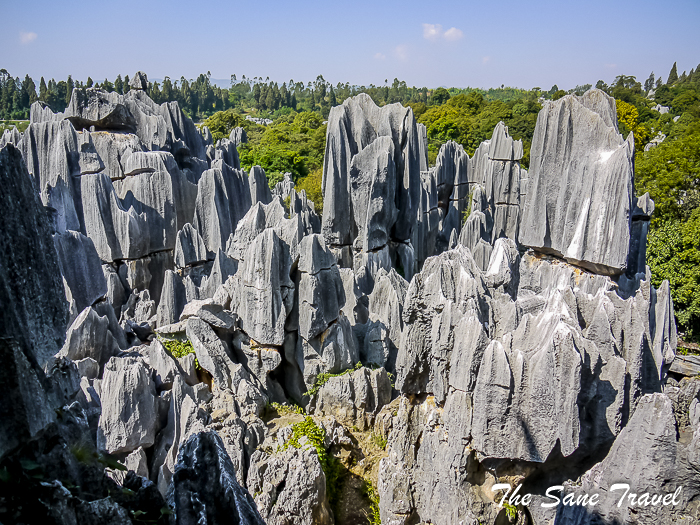 How to get there?
For Li River take a 3 hours flight to Guilin from Shanghai and then explore the river by boat going to Yangshou. For Stone Forest fly to Kunming and then take a public bus to the Stone forest. Stone Forest is just 80 km southeast of Kunming. There are a lot of regular buses departing from Kunming East Coach Station to the Stone Forest. The journey takes about 2 hours. Then change to a minibus to get to Stone Forest Scenic Area. Also, there are special Tourist Express buses departing from Kunming Railway Station.
11. China Danxia
(2010)
The Zhangye National Geopark is located in the Gansu province to the northwest of China. It is one of the 'Top 10 Geographical Wonders of the World' selected by National Geographic. It has been voted one of the most beautiful landforms in China by Chinese media outlets. The Zhangye Colourful Danxia scenic spot of the Geopark is known as "the eye candy of Zhangye". Many artists admire this masterpiece of nature as it is unbelievably colorful, like an imaginative oil painting.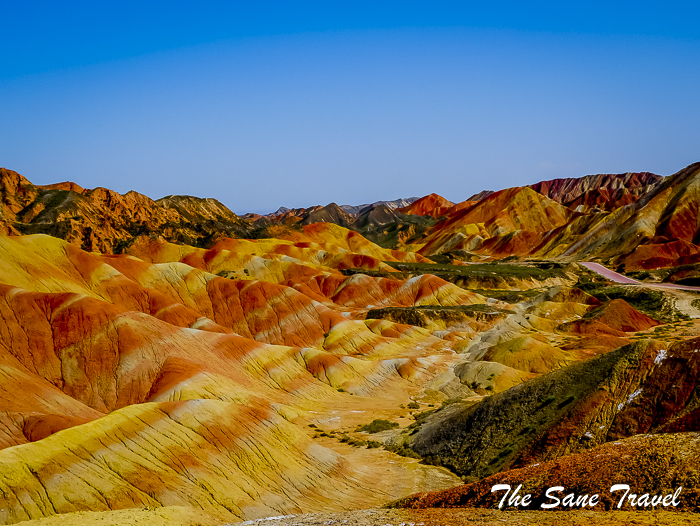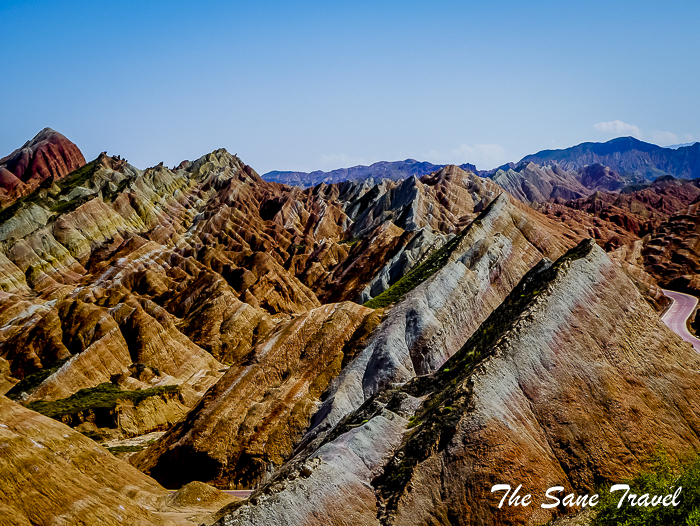 How to get there?
The distance from Beijing is about 1700 kilometres. The best way to travel to Zhangye is to go to Lanzhou first and then travel to Zhangye from Lanzhou, the capital of Gansu Province, by air or by train.
12. Mount Emei Scenic Area, including Leshan Giant Buddha Scenic Area
(1996)
Mount Emei (Emeishan) is an area of exceptional cultural significance as it is the place where Buddhism first became established on Chinese territory and from where it spread widely through the East. The first Buddhist temple in China was built on the summit of Mount Emei in the 1st century CE. The addition of more than 30 other temples including the Wannian Temple founded in the 4th century turned the mountain into one of Buddhism's holiest sites. The most remarkable manifestation of this is the 71 meter tall Giant Buddha of Leshan. Carved in the 8th century CE on the hillside of Xijuo Peak overlooking the confluence of three rivers, it is the largest Buddhist sculpture in the world.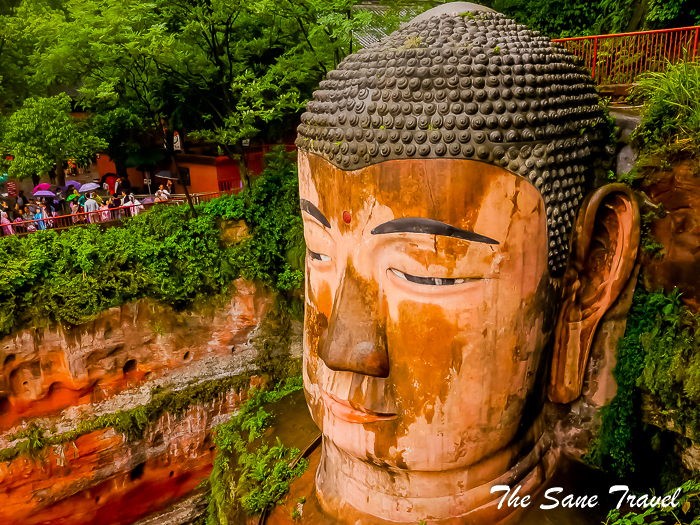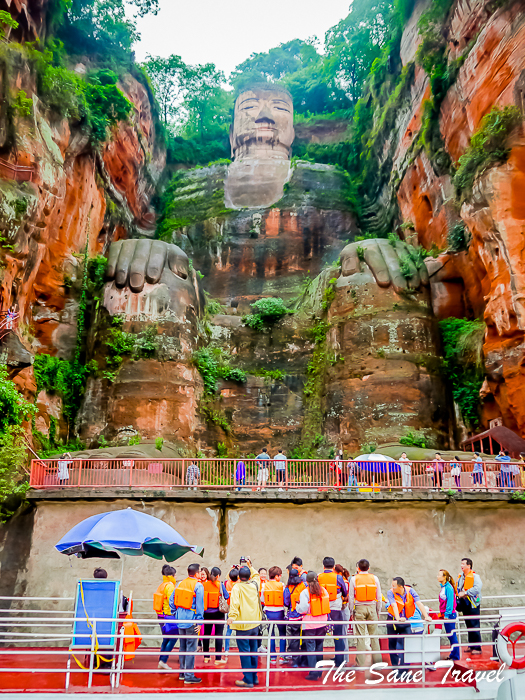 How to get there?
I have only visited Giant Buddha. To see Buddha take a public bus from Chengdu to Leshan and then bus number 13 to the Buddha.
13. Huanglong Scenic and Historic Interest Area
(1992)
Huanglong Scenic and Historic Interest Area is located in Sichuan Province. It is famous for colourful travertine lakes and ponds, sinuous deep mountain valleys, magnificent snow mountains and mysterious peaceful wild forests.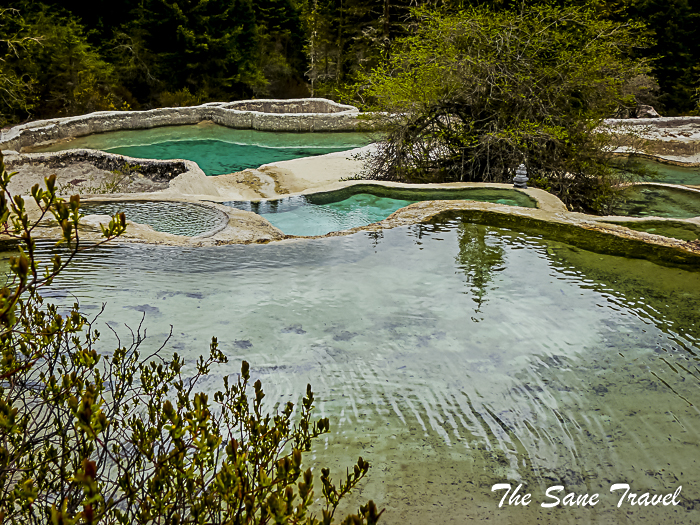 How to get there?
It is almost 400 kilometres from Chengdu, 127km from Jiuzhaigou Valley and 43km from Jiuzhaigou Huanglong Airport. I would suggest flying from Chengdu and then taking a taxi or a minibus. Just make sure you go no earlier than in June because in the spring months there is no water in Huanglong pools and the views are not so great.
14. Jiuzhaigou Valley Scenic and Historic Interest Area
(1992)

Jiuzhai Valley is locally known as Jiuzhaigou (Chinese for "Nine Village Valley"). It is a national park located in the Min Shan mountain range, Northern Sichuan in South Western China. It is best known for its fabled blue and green lakes, spectacular waterfalls, narrow conic karst landforms and its unique wildlife.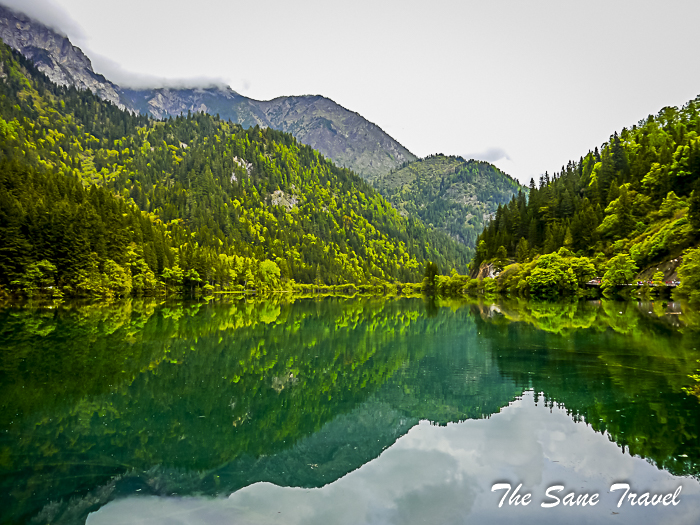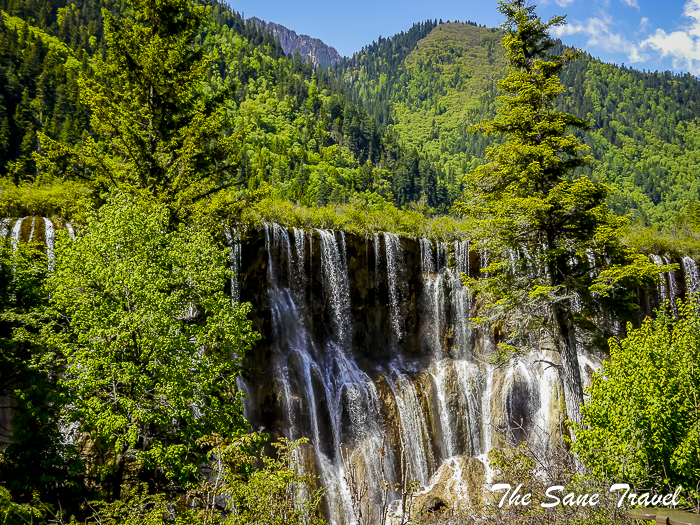 How to get there?
Jiuzhai Valley is now closed due to an earthquake in August 2017. So postpone your travel plans. It is estimated it will be reopened in May 2018. Traveling to Huanglong, Chengdu and other surrounding areas are not affected.
15. Wulingyuan Scenic and Historic Interest Area
(1992)
With an area of more than 264 square kilometres in China's Hunan Province, the Wulingyuan Scenic and Historic Interest Area encompass three sections: the Zhangjiajie national forest reserve, the Suoxi Brook area, and the Mt. Tianzi area. The Hallelujah Mountains in Avatar movie were inspired by the Heavenly Pillar in Zhangjiajie National Forest Park.
Most of the topography consists of sandstone hills, evolving into more than 3,100 bizarre peaks, many over 400 m high. Between the peaks lie ravines and gorges with streams, pools, and waterfalls, and some 40 caves, as well as two large natural bridges.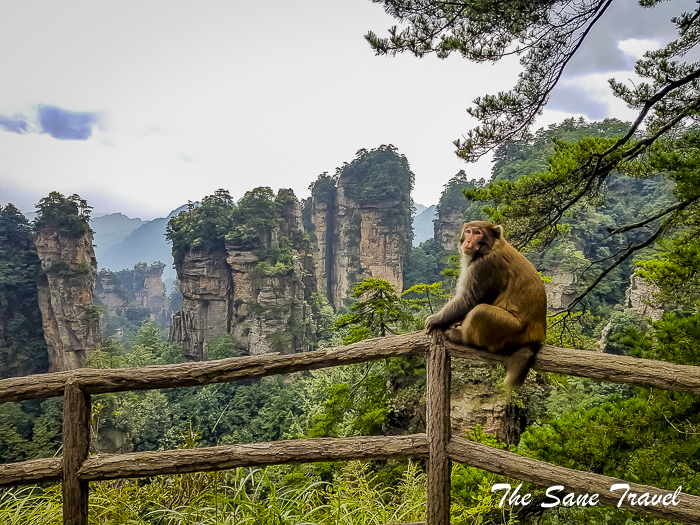 How to get there?
Take a flight from Shanghai to Zhangjiajie Hehua airport and then go 40 kilometres by bus or taxi to Wulingyuan located near the entrance of the park.
Ready to go? Check these China travel tips before you travel!
What are your favourite UNESCO heritage sites in China or anywhere else in the World? Share in the comments section!
Like it? Pin it?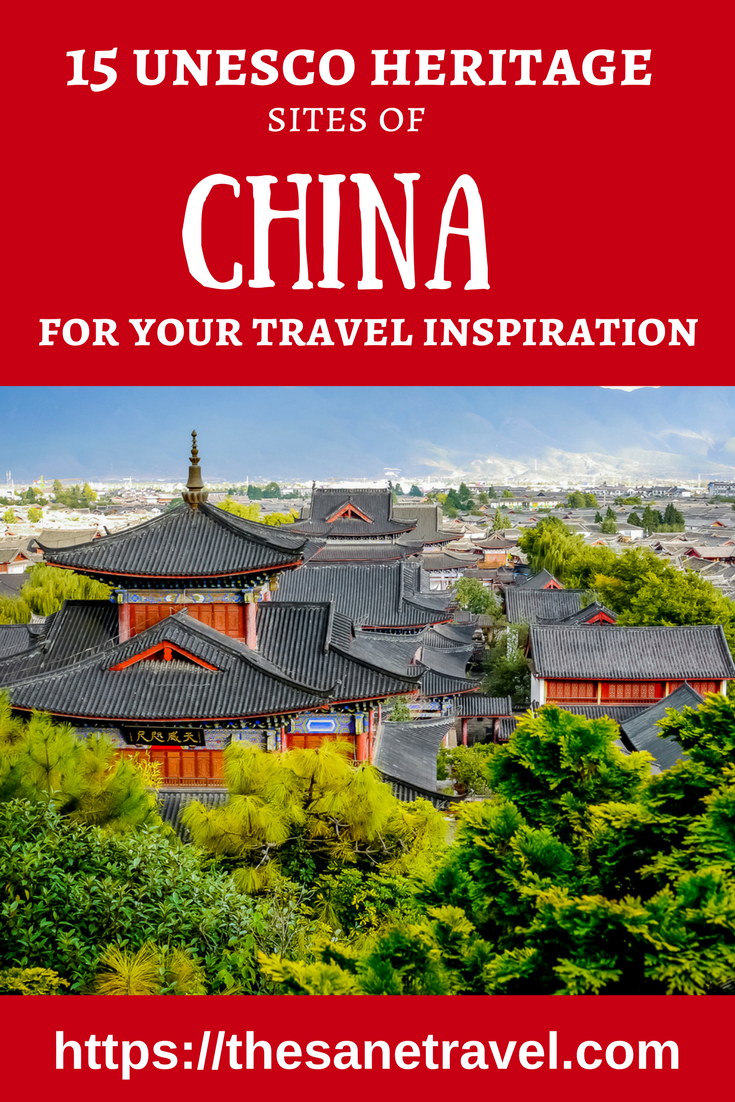 Published by Anita on 04 November 2017
Author: Anita Sāne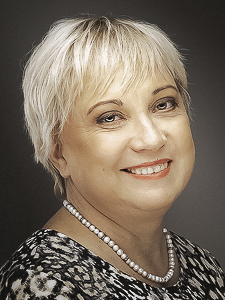 About the author
Anita is a part-time traveller, passionate photographer and a retired career woman from Latvia, travelling mostly solo for more than 15 years. She is a skilled travel planner who plans and executes her travels by herself. Anita wants to show you how to travel the world and open your mind to new experiences. Follow her on Facebook, Instagram, Pinterest, Twitter and Bloglovin.

{module Sign for my blog news! (2)}