I woke up around 6 a.m. to take pictures of the Villa Rotana Hotel and its territory. A tip-off to all you shutterbugs out there: the rooftop offers a stunning view over the city centre! After breakfast and a morning swim, I decided to see the Heritage Village, an older historical neighborhood of Dubai. The transport ticket for a day cost 22 dirhams, and I started off from Al Ghubaiba metro station nearby. Not before making "an honor lap" around the Carrefour shopping centre though – just forgot to read the street map!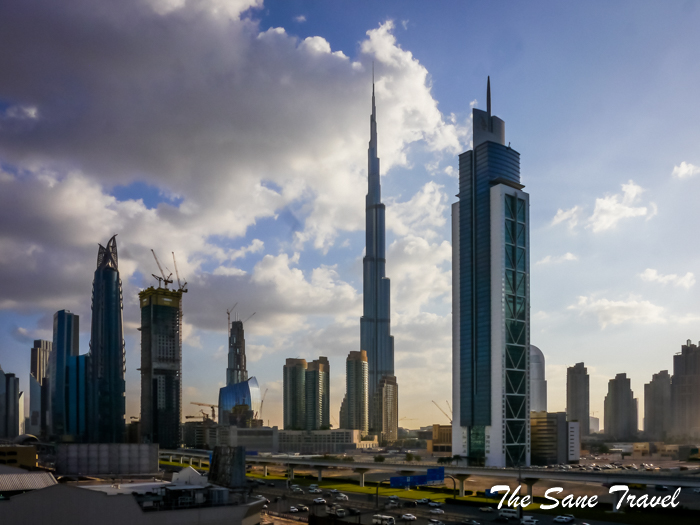 The Heritage Village and some historic buildings are located on the bank of the Dubai creek. In the Sheikh Obaid bin Thani House a staff member greeted me with a cup of Arabic coffee which looked and tasted so much different from my regular morning simulacrum! Other visitors included a family from Porto, Portugal, and two girls from France. The guide dwelled on the historical links between Europe and the Arab world and listed his country's contributions to the world's science, Arabic numerals and algebra being a few of the many. He explained that Islam is not a terroristic religion and offered coffee to the French girls (it had hardly been a week since the November 13 terrorist attacks in Paris…). He also told us a few words about the house we were in, built about 100 years ago. If I got it right, the city of Dubai was established in the first half of the 19th century, so it's all relatively young.
Heading to Burj Al Arab
My next destination was Burj Al Arab, so I went by metro to the Mall of Emirates station first, and then asked for directions. Two young soldiers said it was a half an hour walk from there and advised me to get a taxi, but I thought I'd rather go on foot. At the entrance, I asked the security officer if I could get in, and he said I had to order afternoon tea first. The tea cost 550 dirhams, so I decided to go without, settling for the outside view.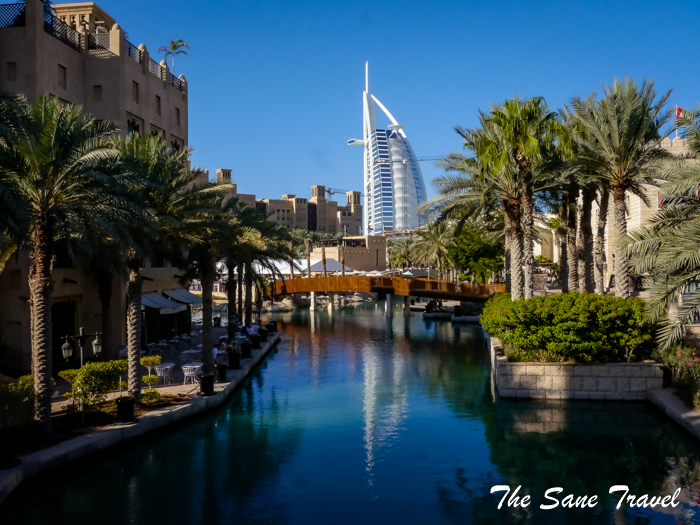 Turning away, I noticed a crowd of people at some distance from the hotel and started moving towards them to investigate, probably looking lost and aimless enough to be approached by a security officer who asked me where I was headed. "I don't really know", I answered, Alice in Wonderland style. He then advised me to visit Souk Madinat Jumeirah, an old style market located nearby. Which was a really good idea, I must say! It's a picturesque place with numerous shops selling exclusive handmade goods. I especially adored the Meatco restaurant next to the canal with a spectacular view of Burj Al Arab. On my way back I asked a taxi driver in the parking lot how much it would cost to get to the Mall of Emirates metro station. His price was 50 dirhams, no meter, and it was a matter of 2 kilometers only, so I decided to go back on foot, the same way I came.
Burj Khalifa

The last thing I did that day was a visit to Burj Khalifa. It took me quite a while to find the entrance to the building (SPOILER: you have to find the separate elevator in the Dubai Mall going to the lower ground floor). There is an inner yard with a pool and a sweet but short water fountains show with music at 6 p.m.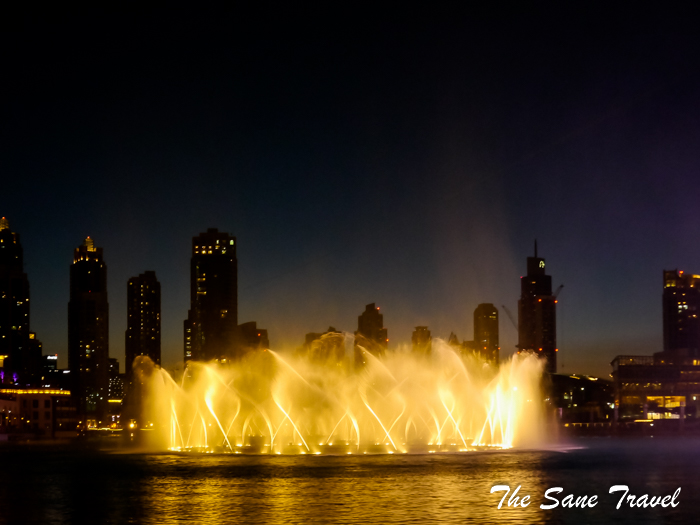 Afterwards I bought a ticket to go to the 148th floor of Burj Khalifa, which cost 500 dirhams during the day and 300 in the evening. It was kind of paying through the nose but I really wanted to go up the world's tallest building! I was lucky and a ticket was available for the visit starting in 30 minutes, so I got to enjoy some incredibly beautiful views of the evening city. The cut-price option would be to only go to the 124th floor for 125 AED, and if you know the date of your visit, online booking would be a wise choice to make sure you'll be able to get in at the time of your liking. After a brief shopping tour, I collected my luggage from the hotel, excited about the two nights at the beach ahead of me.
Practical information: my full day Dubai itinerary looks like this: the Sheikh Obaid bin Thani House, the Heritage Village, Burj Al Arab, Souk Madinat Jumeirah, the Dubai Mall water fountains show, Burj Khalifa. Total time 12 hours, from 9 a.m. to 9 p.m. If you are female like me, it would be interesting for you to find out what to wear in Dubai as a woman.
Like it? Pin it!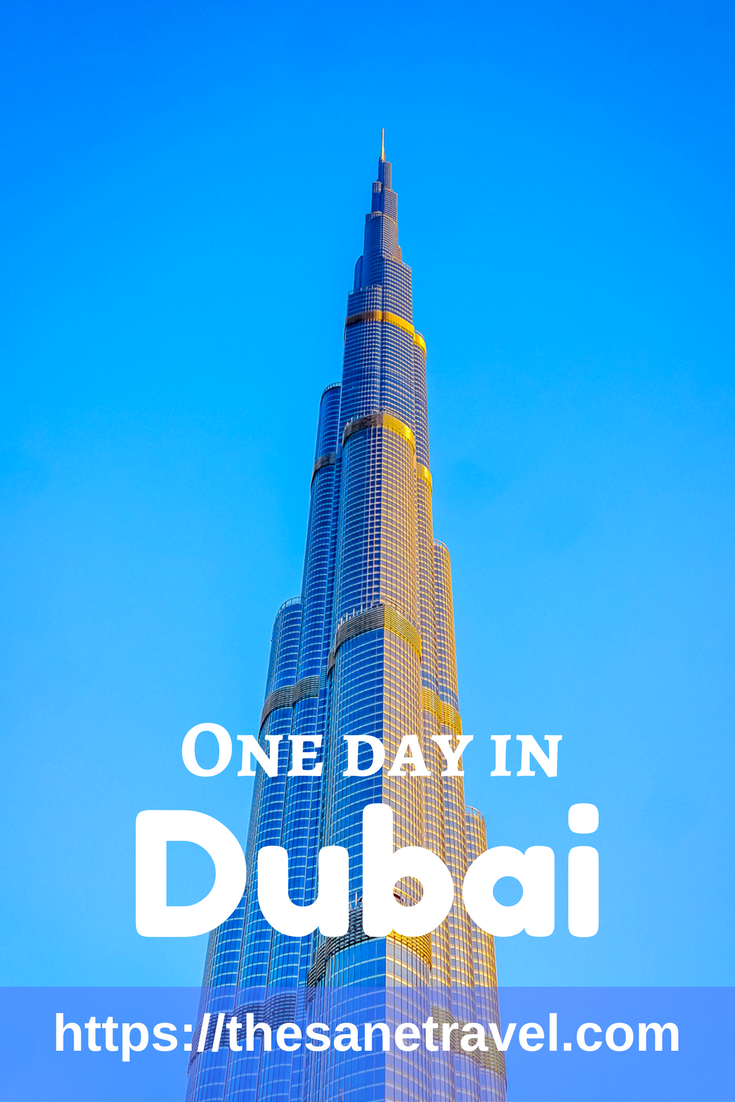 Published by Anita on January 02, 2016
Traveled November 2015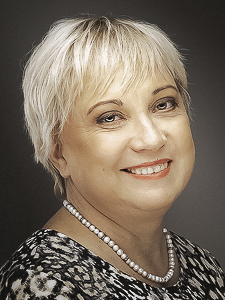 About the author
Anita is a part-time traveler, passionate photographer, and a retired career woman from Latvia, traveling mostly solo for more than 15 years. She is a skilled travel planner planning and executing her travels by herself. Anita wants to show you how to travel the world and open your mind to new experiences. Follow her also on Facebook, Instagram, Pinterest, Twitter, and Bloglovin.