It was a rare case when I did not choose a hotel myself, I was invited to stay there. I was glad I had been.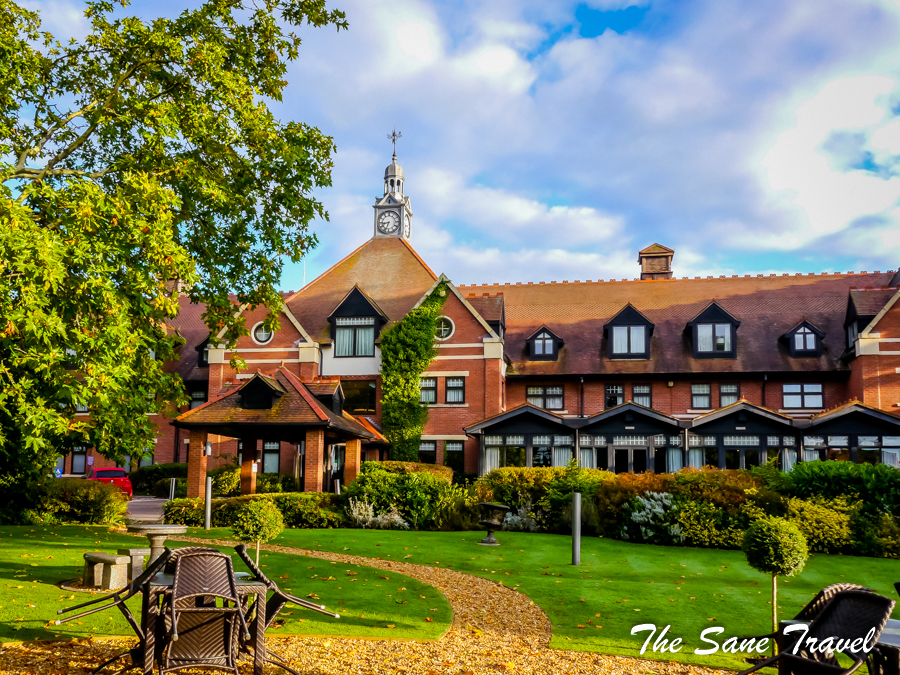 Location: The hotel is in a great location, a few minutes walk from the center of the town and close to the railway station. There is a green area around the hotel.
Reception: The check-in was ok, even though we arrived late as a group. They did everything they could to accommodate us as quickly as possible.
Room: clean, not very spacious, but nicely decorated. As all British hotels had tea and coffee making facilities and a complimentary bottle of water. Also free wifi.
Meals: Breakfast included, wide choice, appealing restaurant interior.
Facilities: I had no opportunity to use any other facilities.
Drawbacks: I had a room on the top floor so the ceiling of the room was skewed which gave it a feeling of narrowness.
Date of stay: October 2015
Price per night: about 180 Euros
Booked at: not booked by myself
Rating: 4/5
Tip: Do not choose a room on the top floor.