I love Italy and Garda Lake is one of the places I like the most in this beautiful country. So I was genuinely delighted when I was invited to spend two nights in Aqualux hotel at Bardolino near Garda Lake. There are many reasons to stay there, including the stunning Garda Lake, the elegant Bardolino town and, for sure, the excellent hotel itself. Aqualux Hotel Spa Suite & Terme was opened in 2012, designed by the Veronese architect Lino Rama. Guests of the hotel have the opportunity to experience the joy of a contemporary holiday. A special mention must go to the futuristic management software that controls water energy saving, and the certified natural sound-proofing. The hotel has 125 well appointed rooms, eight pools, thermal baths, a spa, and two restaurants.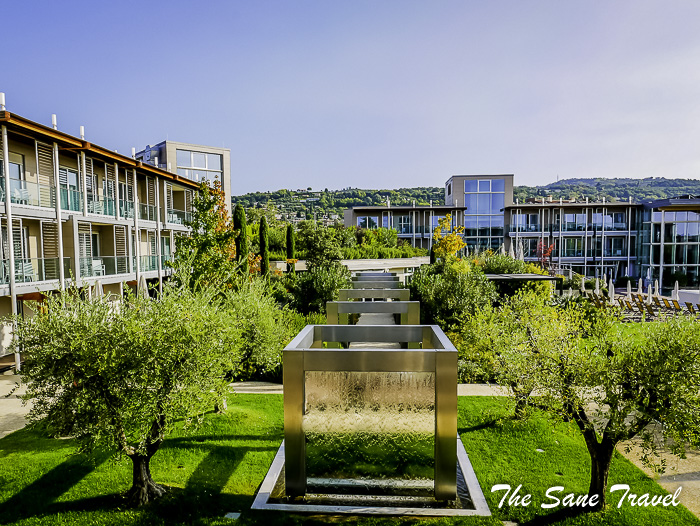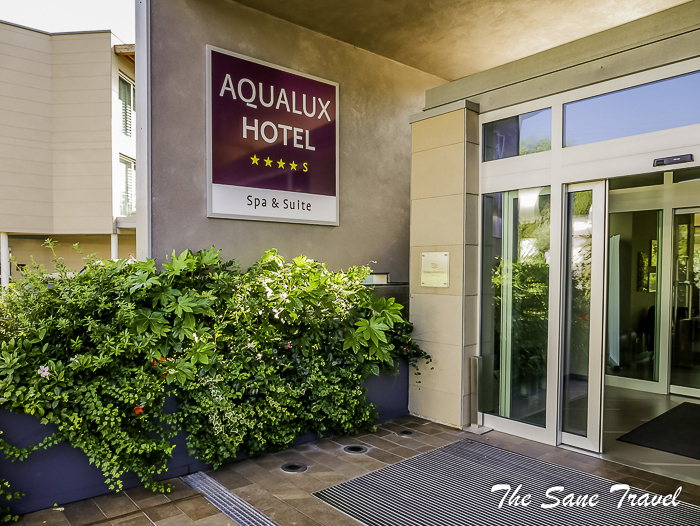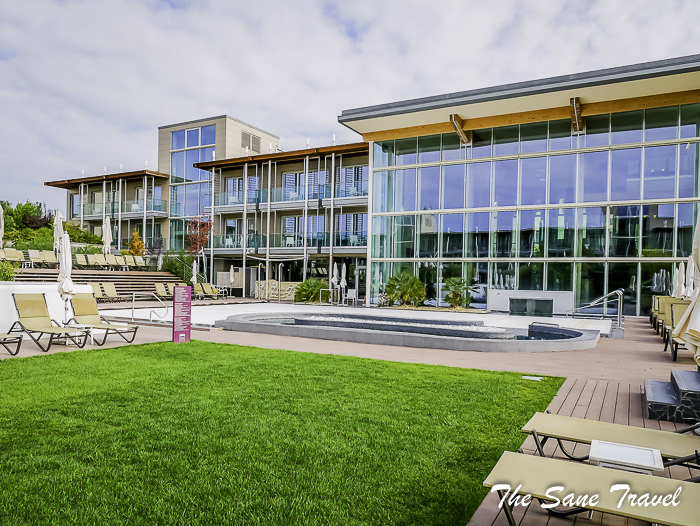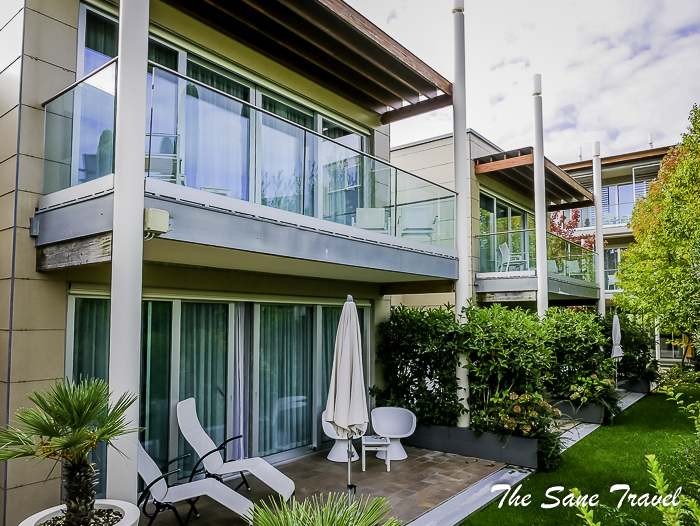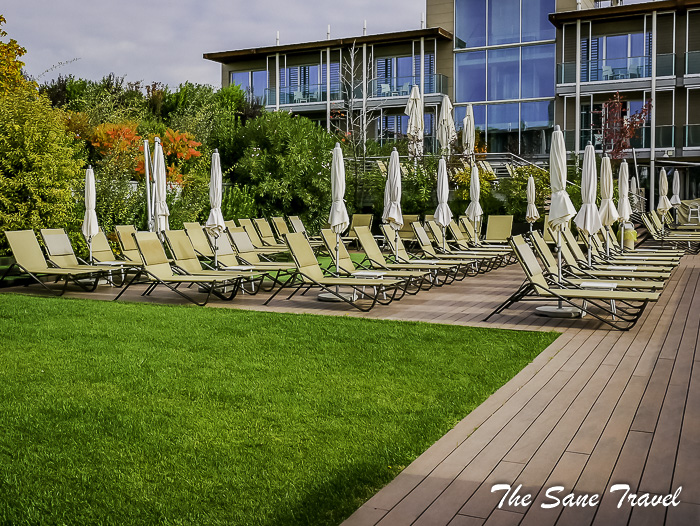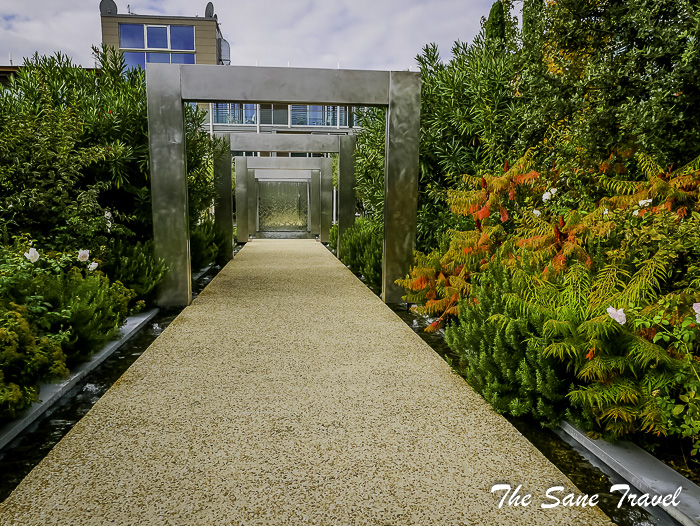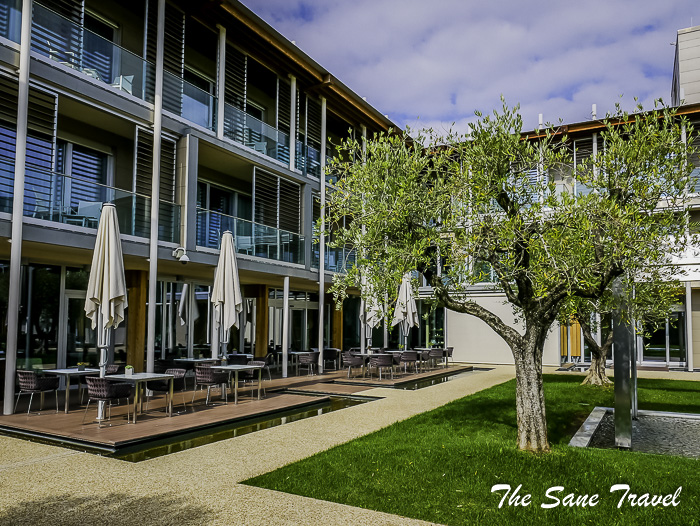 Aqualux hotel room
I stayed in one of the Aqua rooms located along the internal courtyard overlooking Water Park and relaxing green areas. This comfortable and elegant room is about 30 m2 in size. Light and warm colours of the room interior remind of nature and the earth. The heating and air conditioning systems follow the eco climate control principle. It has certified soundproofing, LCD, a TV set, a safe, individual air conditioner, a minibar, and an American coffee and tea station. I liked the glazed ceramics bathroom with a walk-in shower and a make-up mirror. I found the offered bathrobe, slippers and the bag for visiting pools to be very convenient.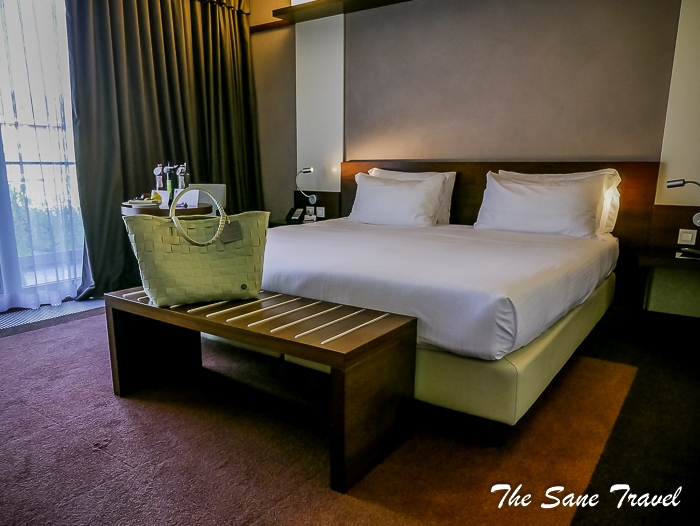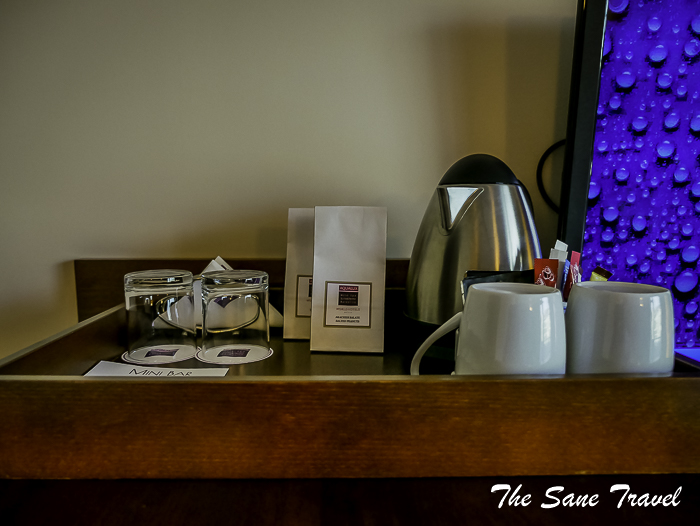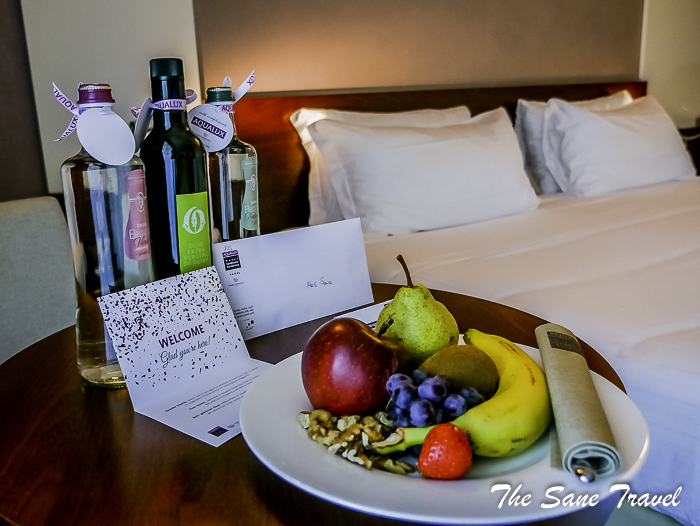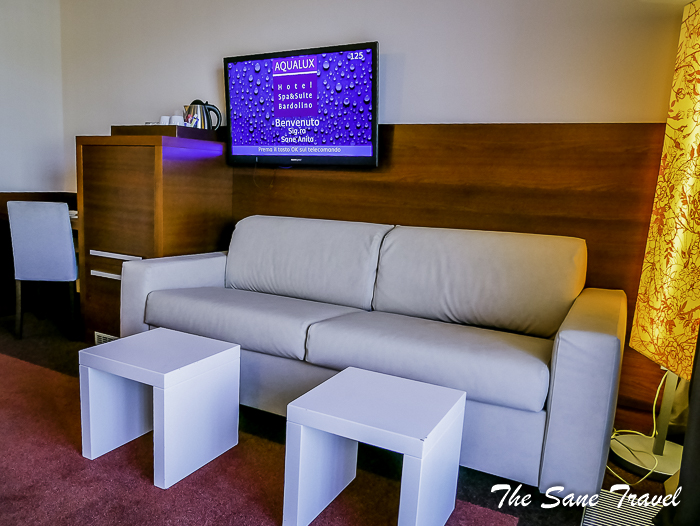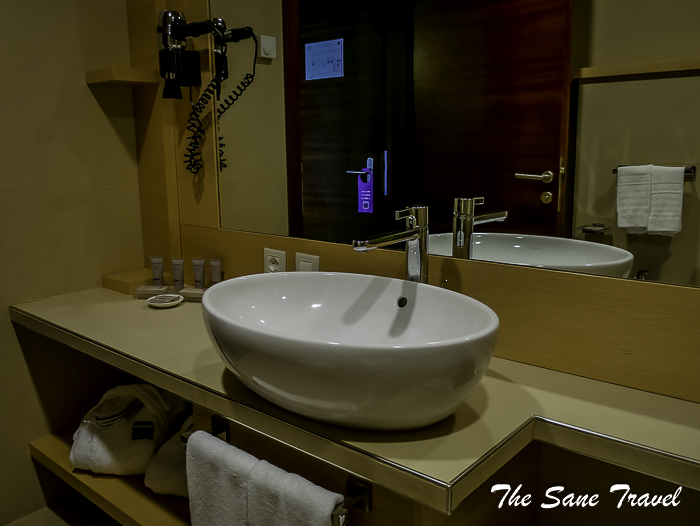 Italian taste restaurant
Italian Taste is the restaurant reserved exclusively for the guests staying at the hotel. Thanks to meticulous work by the Chef and his team, the setting of Italian Taste transforms the dining experience into a passionate culinary voyage, formed of warm ambient and authentic flavours. I had breakfast and dinner there. I was surprised by the wide choice of dishes and products for breakfast, including the opportunity to make your own fresh juice, coffee from a coffee machine or made by a barista. You could also have your fresh omelette made before right your eyes, and take your pick from a large choice of cold meats, pastries, and fruits. Prosecco for breakfast, anyone? Yes, of course!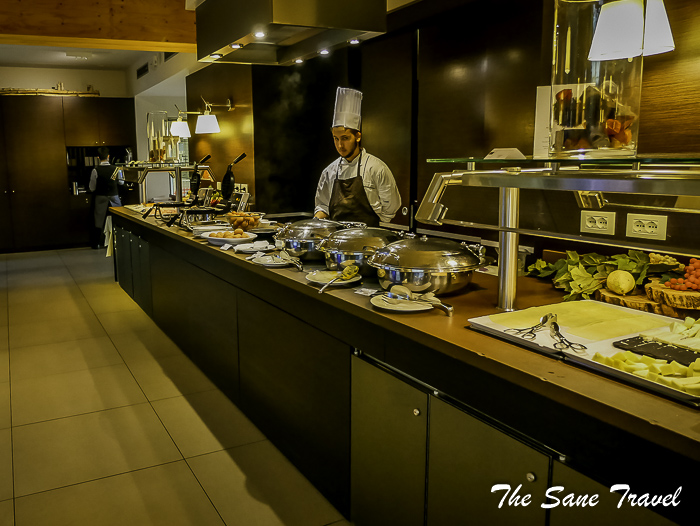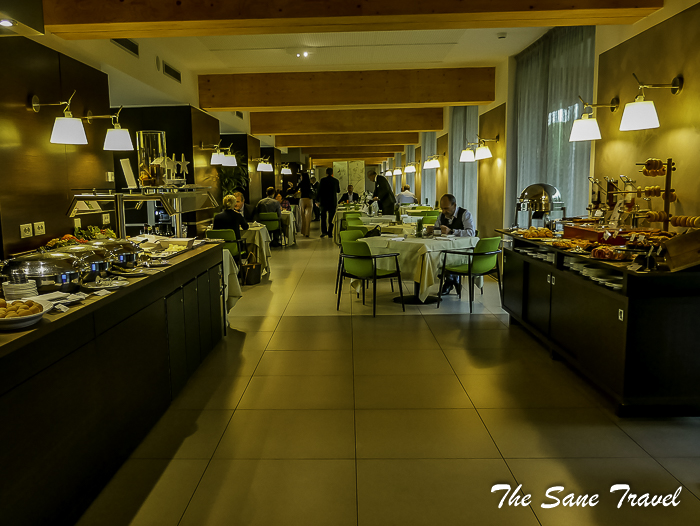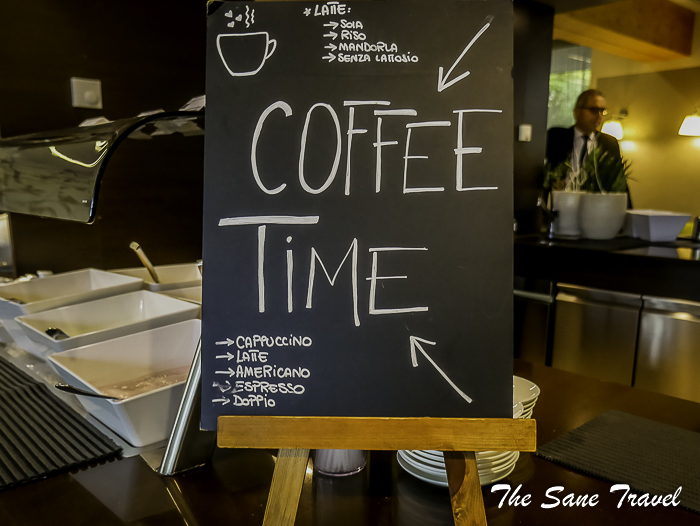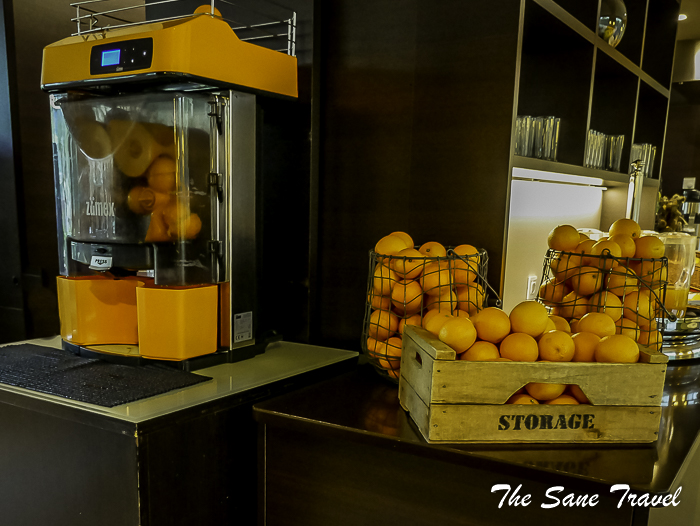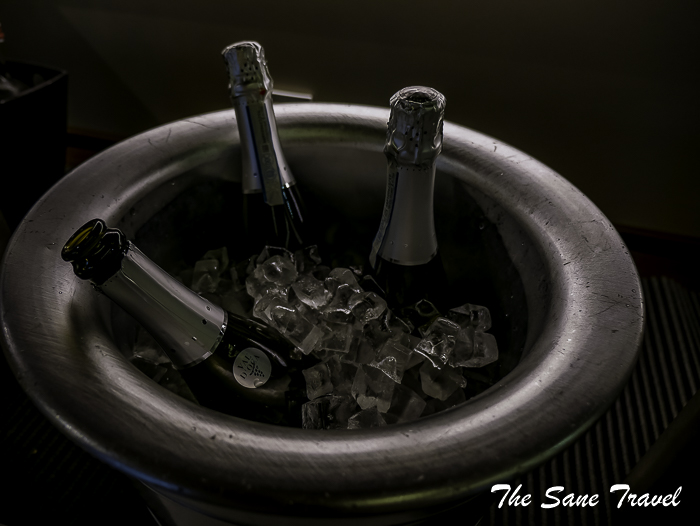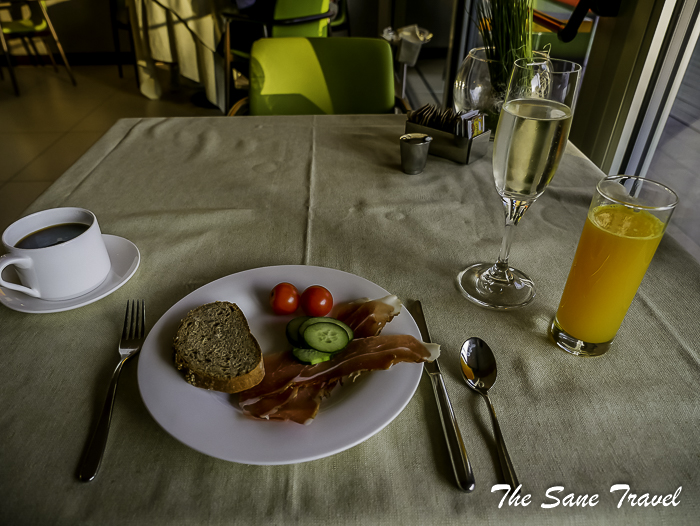 The half board dinner menu had a large choice of fresh salads, meats, and cheese. Every night, new choices of soups, salads, main courses, and delicious desserts to die for were served.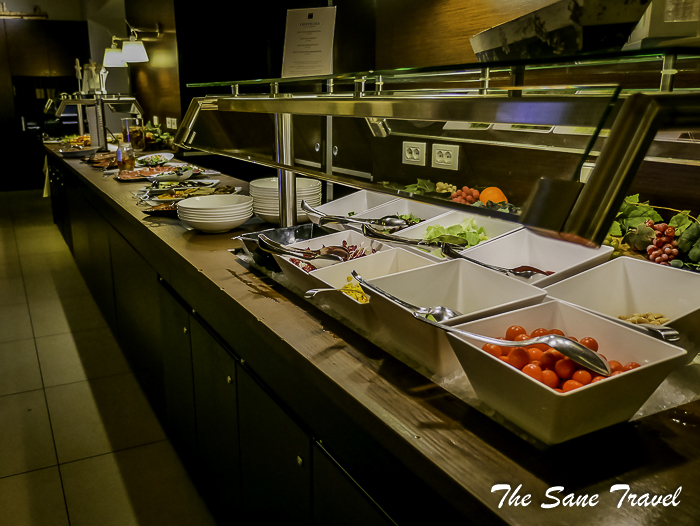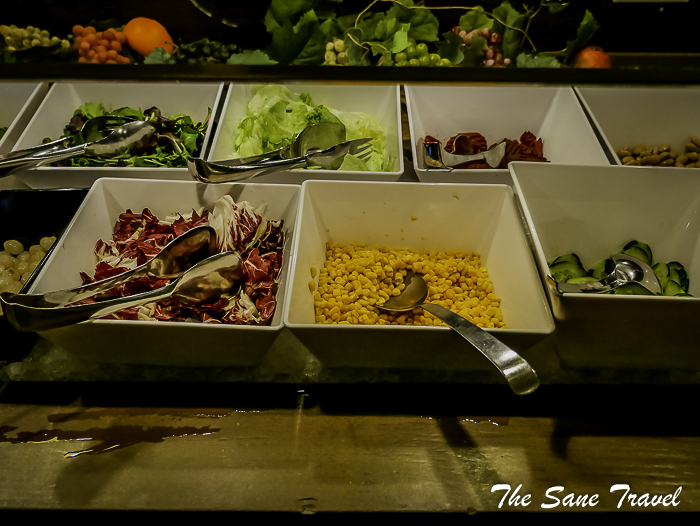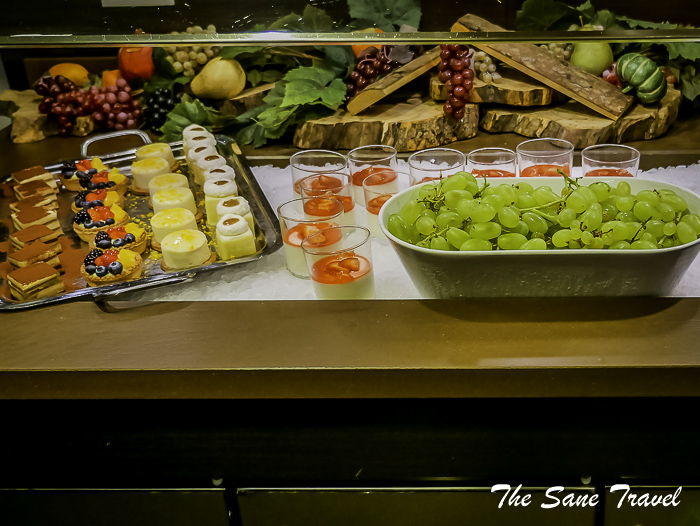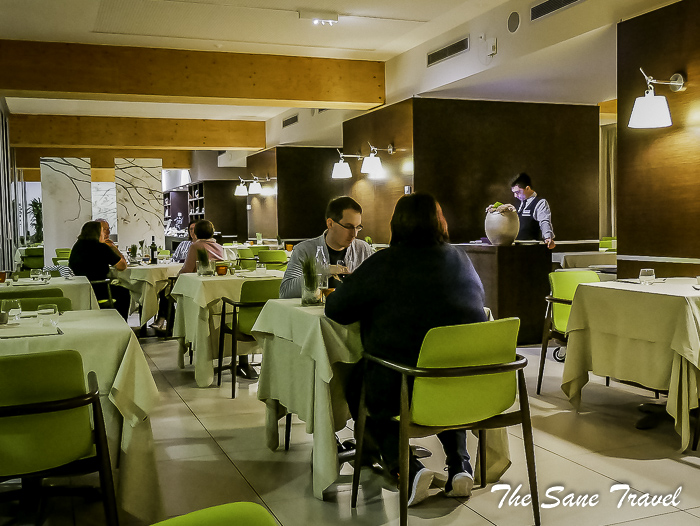 Local Bardolino wines were an excellent addition to the meal. I enjoyed the perfect service of the restaurant staff very much.
EVO Bardolino restaurant
The EVO Bardolino restaurant is for anyone, including non-residents of the hotel who would like to experience the atmosphere. Healthy foods are the order of the day. Organic is a current concept, and a large selection of cuts of prized national meats are offered. The Aqualux bar area is also open to non-residents and is particularly special thanks to the distinctive beverages on offer.
Aqualux pools
In the heart of the structure is an immense courtyard that houses the AquaExperience, an impressive set of 8 pools. There are four indoor pools distinctive for their shapes. The reversed t-shape pool is interesting, as well as the circular Whirlpool in the shape of a "champagne glass" that seems to emerge from the waters underneath. There is also a waterfall, water stations and aero massage, power showers and air plates available. There are four external pools available in the summertime, including a pool for children and also a 250 m² pool connected to the internal pool inside that can be reached by swimming. This area also features a running water path and a zone dedicated to swimming; hydro and aero massage stations, a saltwater relaxation pool, and a Whirlpool with moulded seats. Outside, the pools are surrounded by relaxation zones and green areas. From 18.00 pm to 20.00 pm, the pool area is for adults only.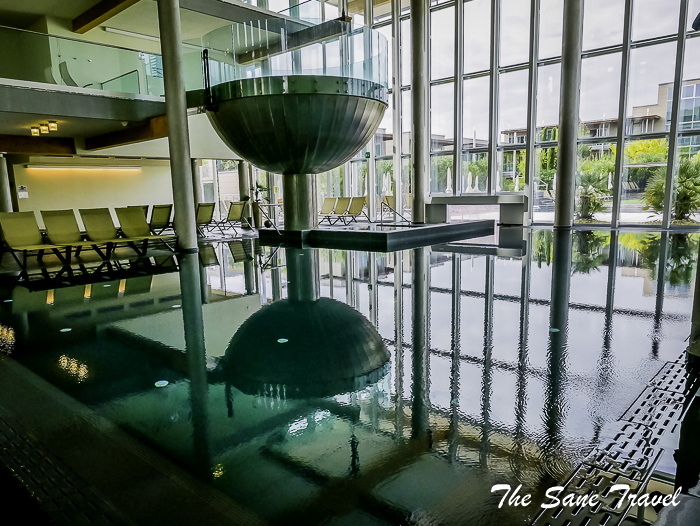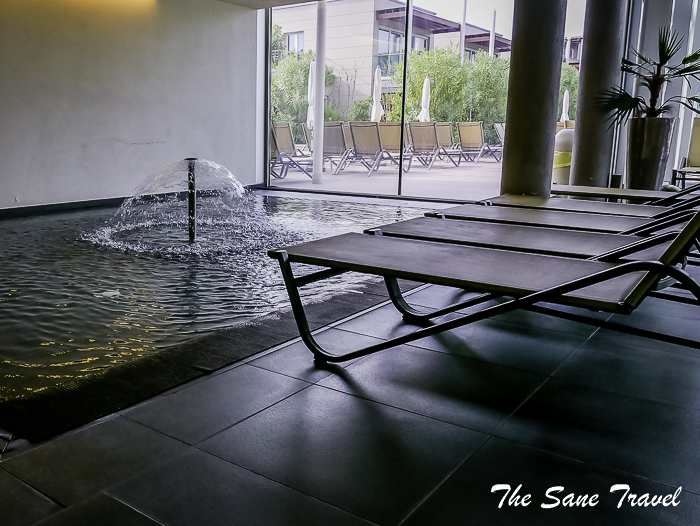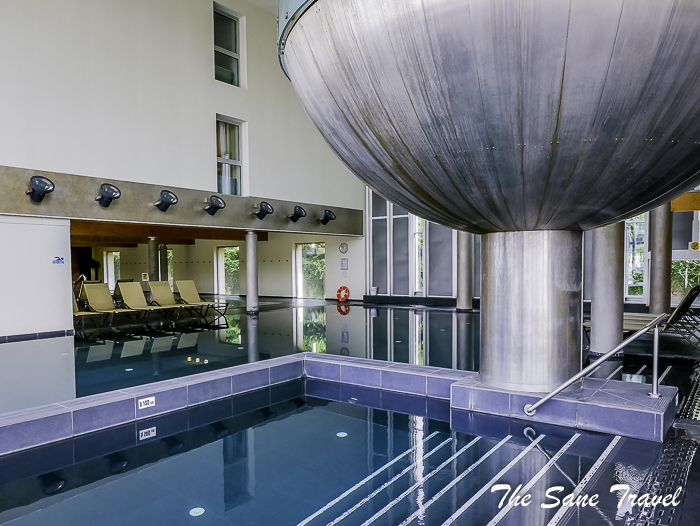 Aqua SPA and wellness
I enjoyed the Aqualux body massage performed with thermal products of the Aqualux line, accompanied by thermal water and olive water. This way, the result of a traditional massage is reinforced because a protective action at the level of the tissues is also transmitted to the body to counteract the "oxidative stress", the cause of skin aging. The massage left relaxing and sipping hot tea in a calm atmosphere after the procedure was awesome.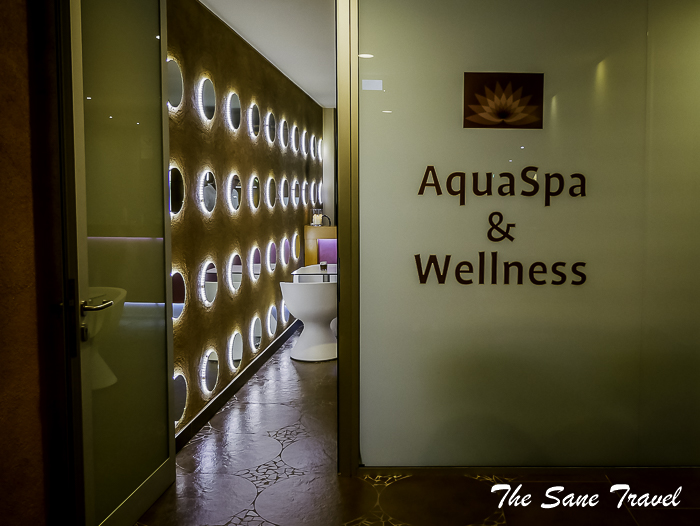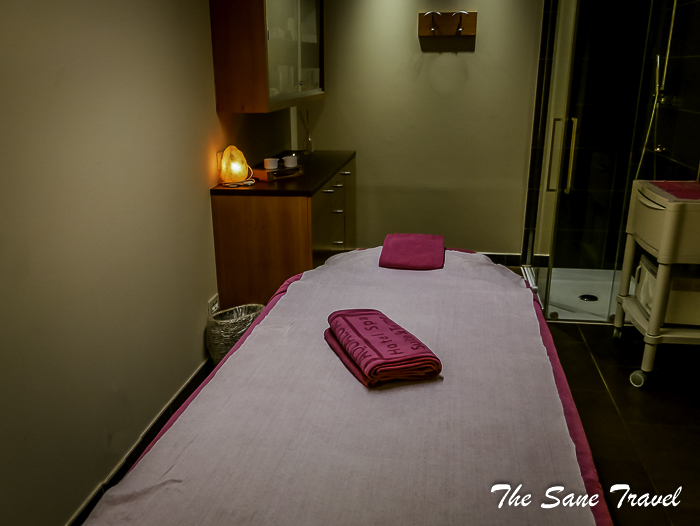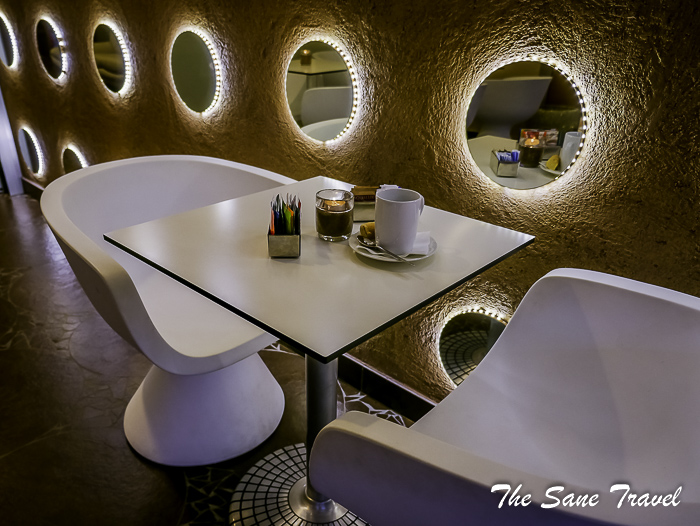 Make the most of the location of the Aqualux Hotel
The hotel is located in Elegant Bardolino with its old town located just a few minutes away. You can just walk around and stop at one of the many restaurants and cafes, or pop into shops offering Bardolino wine, food, Italian fashion, and souvenirs. In summer, the shops are open until 11 pm. Enjoy the lake views by taking a boat trip or walking the 3,5 kilometres of the "Rivalunga" promenade from Bardolino to Garda. Spending the day on the beach is definitely one of the many opportunities that Bardolino gives you to enjoy the mild climate of Lake Garda and dive into its clear waters. Bardolino also holds private beaches such as the popular Lido Mirabello and Lido Cornicello beach clubs. If you are in sports, there are a lot of things to do: parasailing, water skiing, rowing, kayaking, sailing, and SUP. In Bardolino, you can rent bikes of all kinds, suitable for adults and children.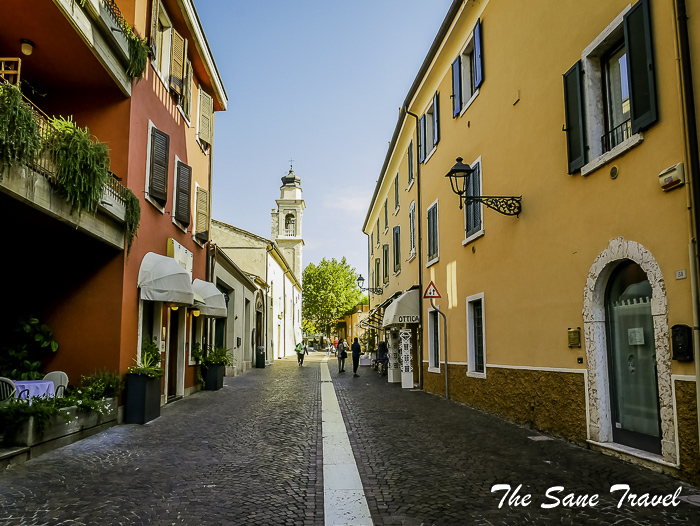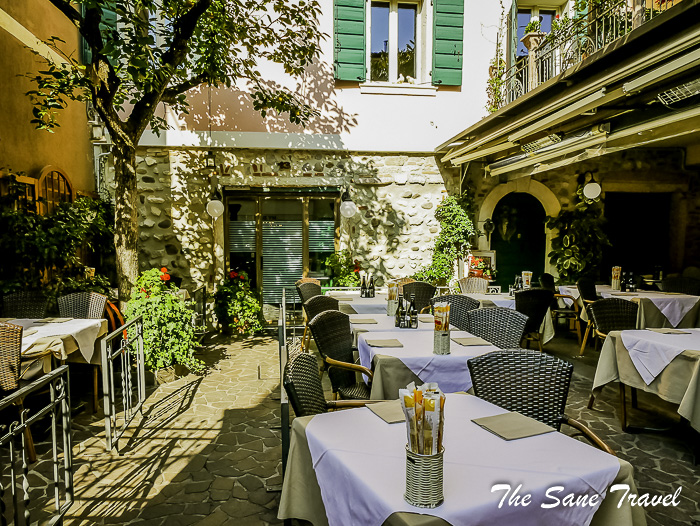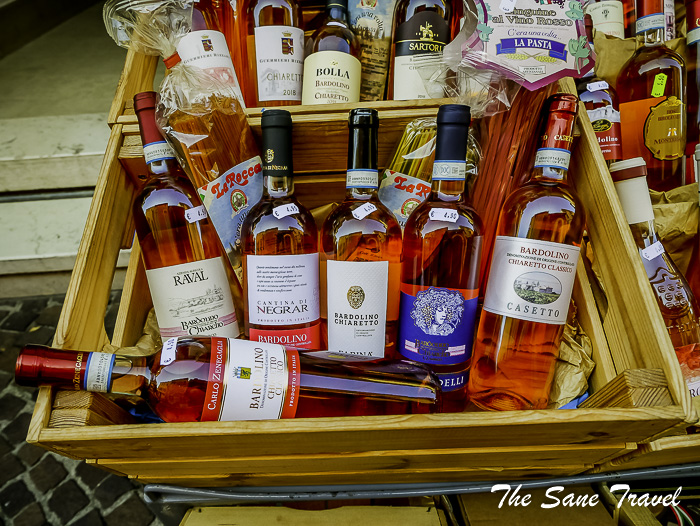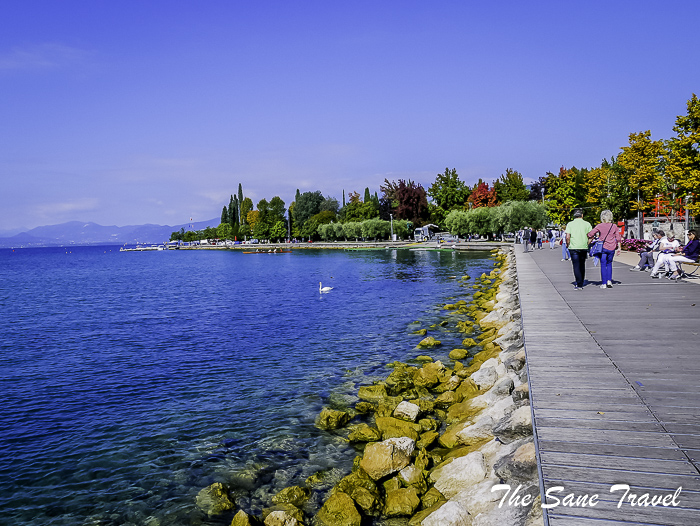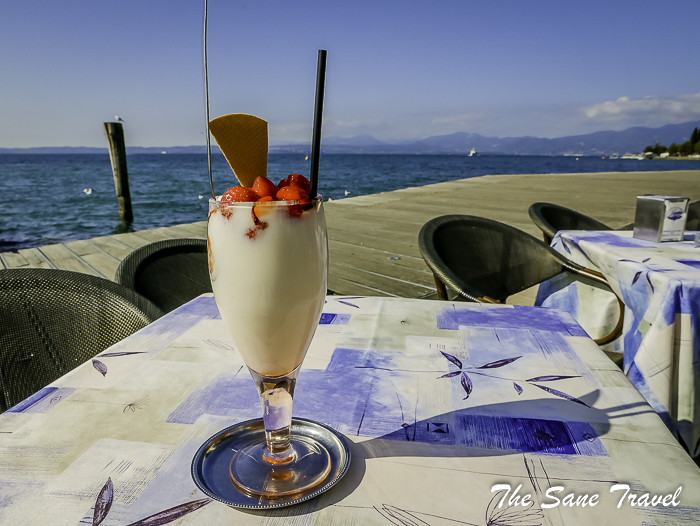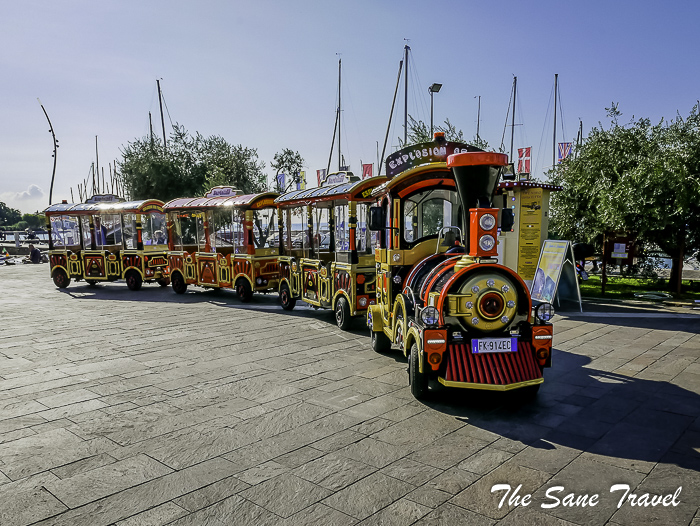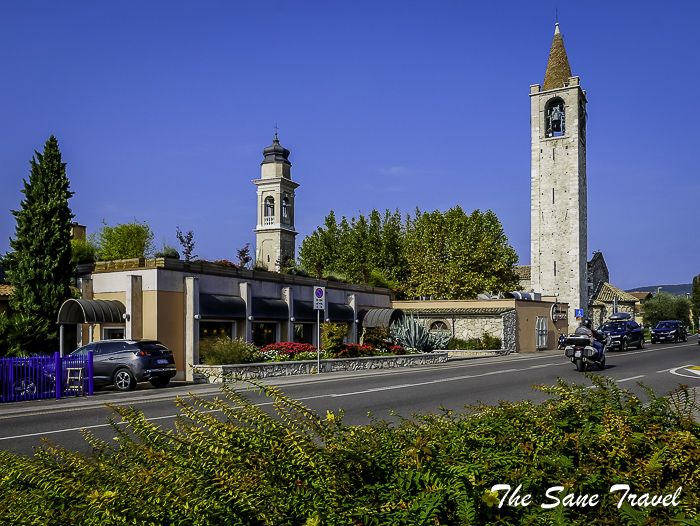 Wine-lovers can enjoy the 80 kilometre long Bardolino wine route. You can follow it on foot, as well as by bike or by car to discover the vineyards and farms of the region producing the famous "Bardolino" wine. The Bardolino Wine Route in the province of Verona runs along the east shore of Lake Garda from Peschiera and Sona in the south to Garda and Albaré in the north. You can visit 70 small agricultural producers, all of which sell directly to visitors.
Also use the opportunity to visit Verona, just 25 km away. This romantic city was extolled by William Shakespeare and is famous worldwide for the Opera Festival in the Arena.
How to get to Aqualux Hotel Spa Suite & Terme
If you do not drive, one of the popular options is to get to Peschiera del Garda by train first and then take a bus from there to Bardolino. Getting to Peschiera del Garda from Milano takes 1,5 hours, from Bergamo up to two hours, and from Verona 15 minutes. From there, a 30 minute bus ride will take you to Bardolino. If you want to feel more of Garda Lake, you can take an hour boat trip from Peschiera del Garda to Bardolino instead.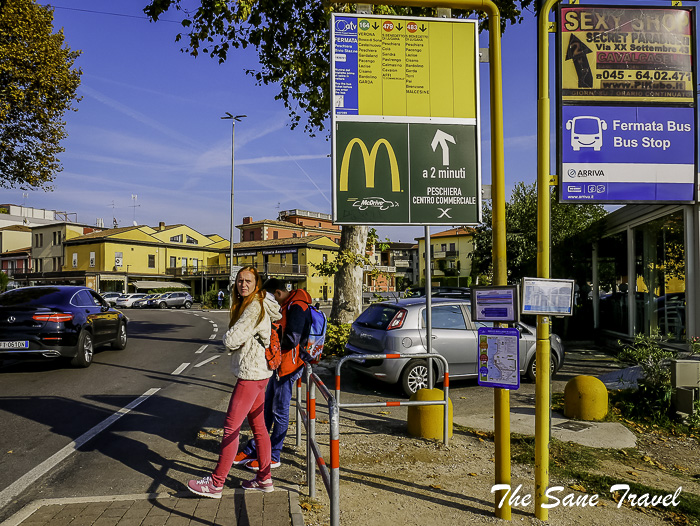 What is the best time to stay at Aqualux Hotel?
I can say that each season has its charms at Aqualux. If you mind the price, you should know that the high season there is from early July to mid September and also around Christmas and New Year. Shoulder seasons are from early April to mid July and from mid September to mid October. The low season is from mid October to early April. Keep in mind that the outdoor pools of the hotel are only open in summer.
Price per night: Room prices start from 120 euros per night.
Conclusion: My memories of the luxury experience in Aqualux will stay with me for a long time. I highly recommend staying at Aqualux Hotel Spa Suite & Terme when you travel to Garda Lake and Bardolino.
Disclaimer: I was kindly invited by Aqualux Hotel Spa Suite & Terme. As always, all opinions and thoughts are my own. I had a great time and I wish you the same! Happy travels!
To find out more and book your stay at Aqualux Hotel Spa Suite & Terme just click this link
Like it? Pin it?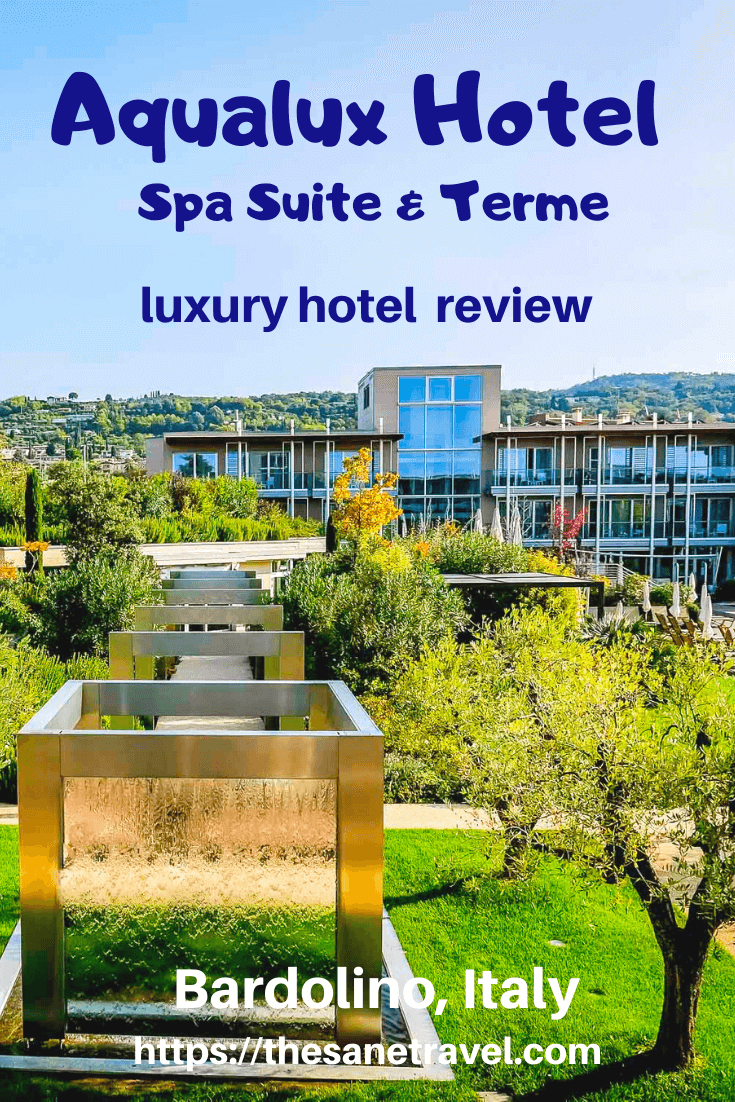 What did you think? Have you been to Bardolino and Aqualux hotel? Or perhaps you're thinking of visiting there in the near future? Either way, I'd love to hear from you so please add your comments below.
Published by Anita on October 18, 2019
Author: Anita Sane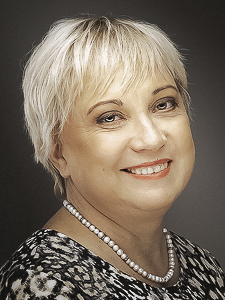 About the author
Anita is a part-time traveler, passionate photographer, and a retired career woman from Latvia, traveling mostly solo for more than 15 years. She is a skilled travel planner planning and executing her travels by herself. Anita wants to show you how to travel the world and open your mind to new experiences. Follow her also on Facebook, Instagram, Pinterest, Twitter, and Bloglovin.