Genoa is a beautiful city to visit, with its own ancient charm. If you want to add a more historical flavour to your stay, check what the 5 star Grand Hotel Savoia can offer. Genoa's history is reflected in the decor of the 117 hotel rooms.
Location: It's very convenient if you arrive in Genoa by train because the hotel is located close to both Porta Principe railway station and the famous bay. The hotel is also well connected to the Cristoforo Colombo Airport and the motorway. Grand Hotel Savoia is housed in a stunning nine-story building in classical style. The hotel is in a slightly elevated position overlooking the town.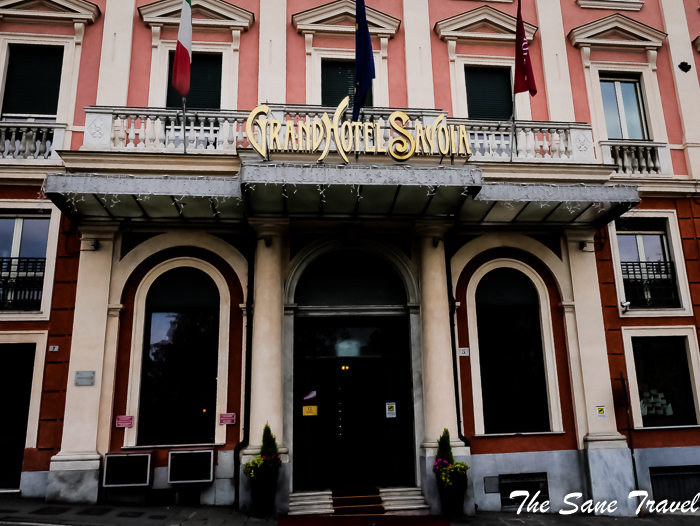 Reception: The reception has welcoming staff and it was a quick check in.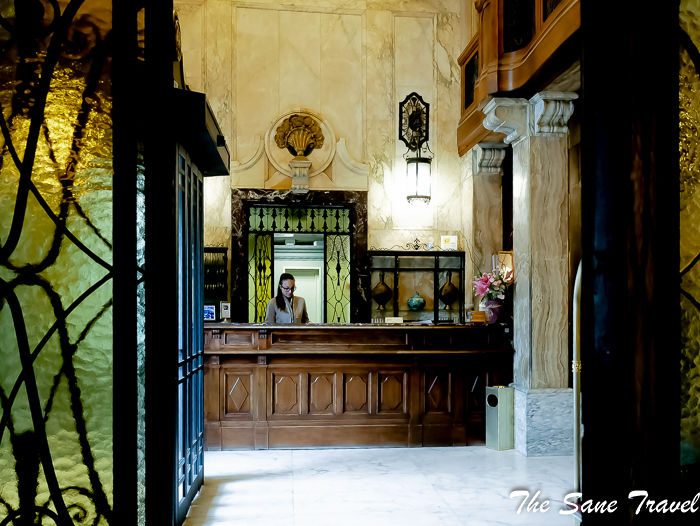 Lobby area: is nicely decorated with vintage furniture. Decorations and small details make you feel like you went back in time. There is a reading room next to the lobby.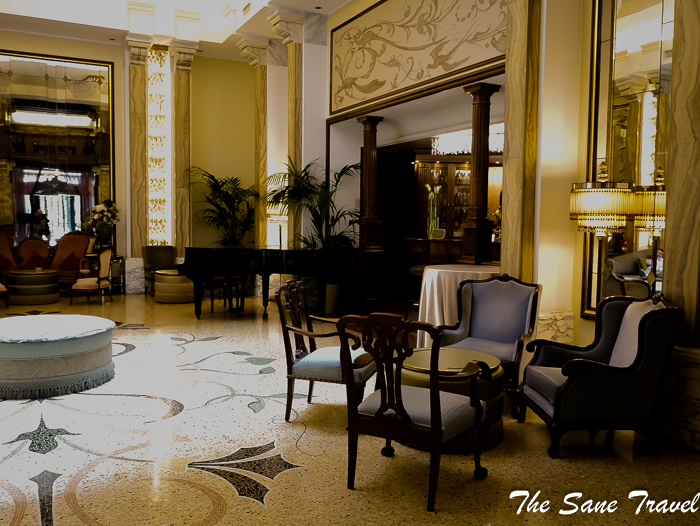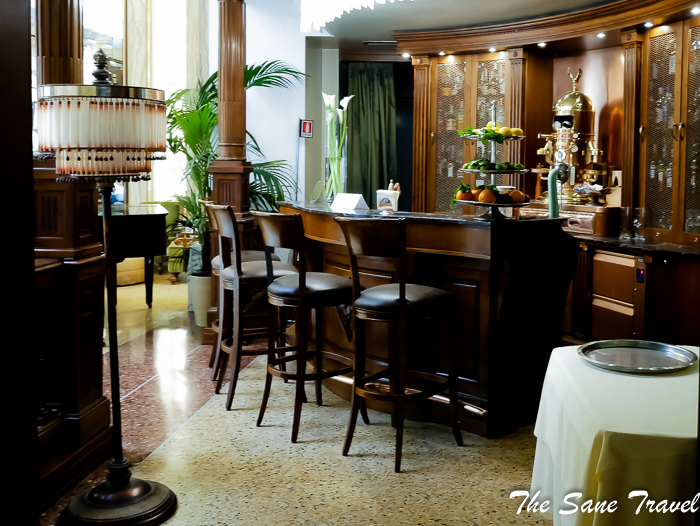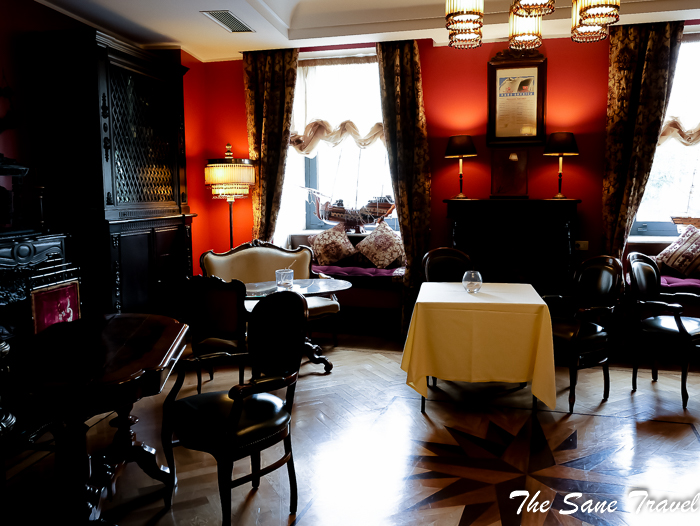 Room: The classic room size is 15 m2. If you want to feel really comfortable, I would recommend booking an executive or deluxe room instead. The bed is comfortable, the pillows soft and relaxing. The room has a minibar. There is a bath with a good quality shower. Toiletries are provided. Wi-Fi was free everywhere, providing permanent and high speed internet access.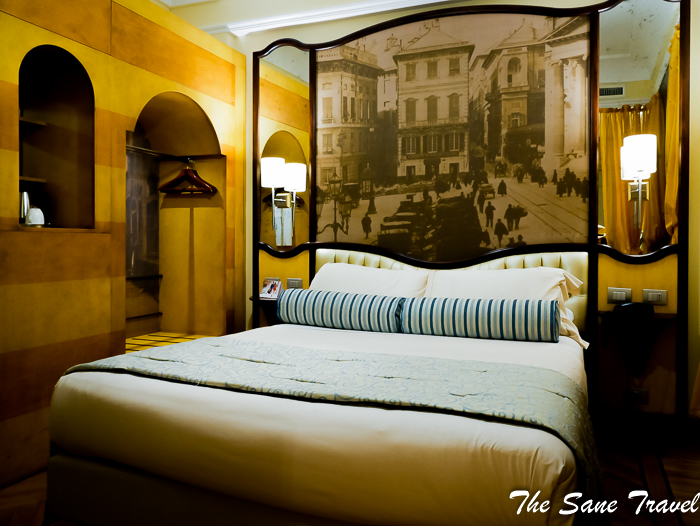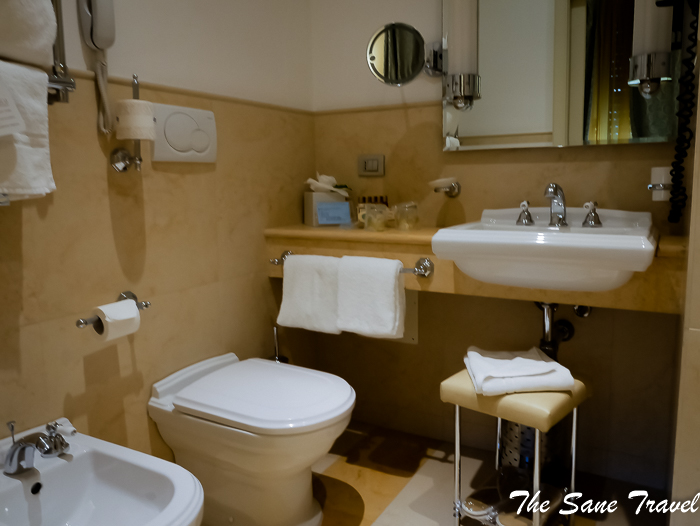 Meals: breakfast was included in my room rate. The breakfast selection should leave everyone satisfied. I enjoyed a wide choice of fresh products, good quality coffee. The pleasant historical restaurant interior makes some people think of old Agatha Christie movies.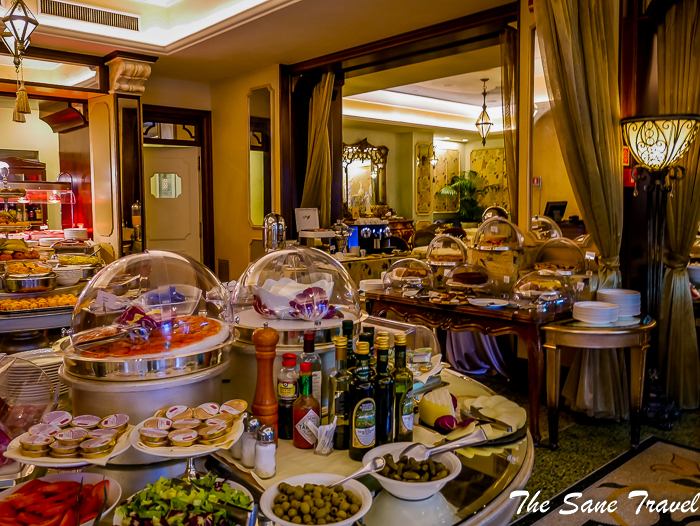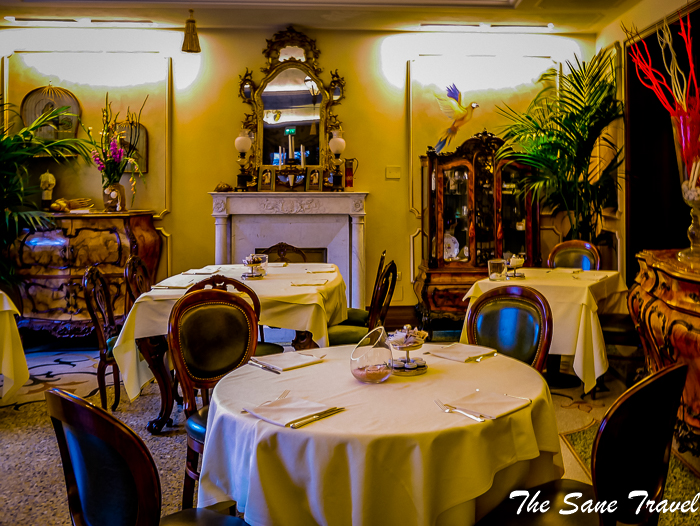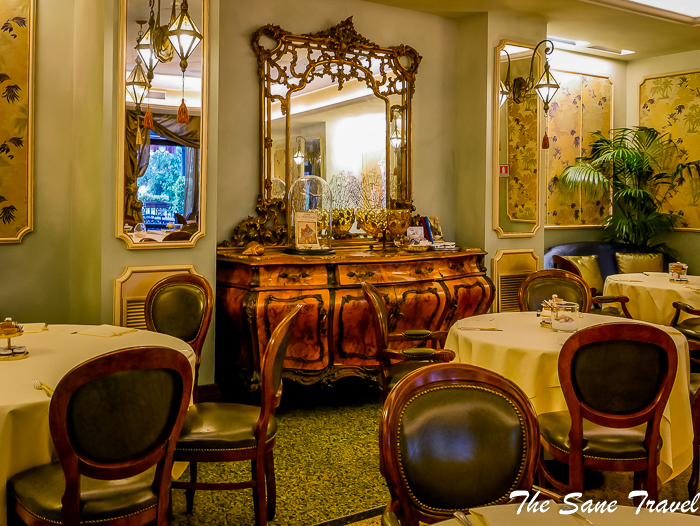 Facilities: I didn't use any extra facilities.
Drawbacks: The classic rooms are small. Parking is 25 Euros per day. The hotel bar is quite pricey- two gin and tonics were €30.
Time of stay: One night in May 2016.
Price per night: Starting from 116 Euros excluding breakfast.
Booked at: booking.com.
My rating: 4/5.
You might be also interested in checking this post about Genoa: What to see in Genoa on a Monday?
Published by Anita on March 04, 2017
Author: Anita Sāne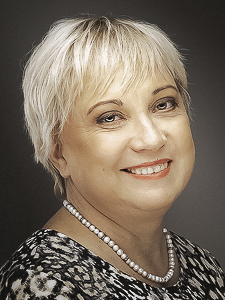 About the author
Anita is a part-time traveller, passionate photographer and a retired career woman from Latvia, travelling mostly solo for more than 15 years. She is a skilled travel planner who plans and executes her travels by herself. Anita wants to show you how to travel the world and open your mind to new experiences. Follow her on Facebook, Instagram, Pinterest, Twitter and Bloglovin.