When putting together my Colombia travel itinerary, I had to make tough choices: so many things to see and so little time. I ended up having just one day for visiting Salento, seeing wax palm trees, the national emblem of Colombia, in Cocora valley and doing an Ocaso coffee tour there. So here is how I did it, starting my trip from Pereira to Salento by bus early in the morning and returning back to Pereira airport for an evening flight to Bogota.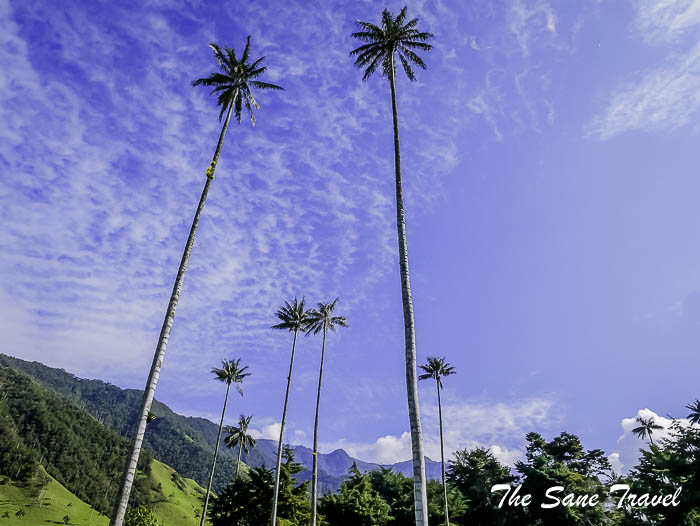 Colombia coffee region
Colombia is the world's 3rd largest coffee producer (after Brazil and Vietnam), producing about 10 % of the world's coffee. This is thanks to the great climate conditions allowing the cultivation of coffee all year long.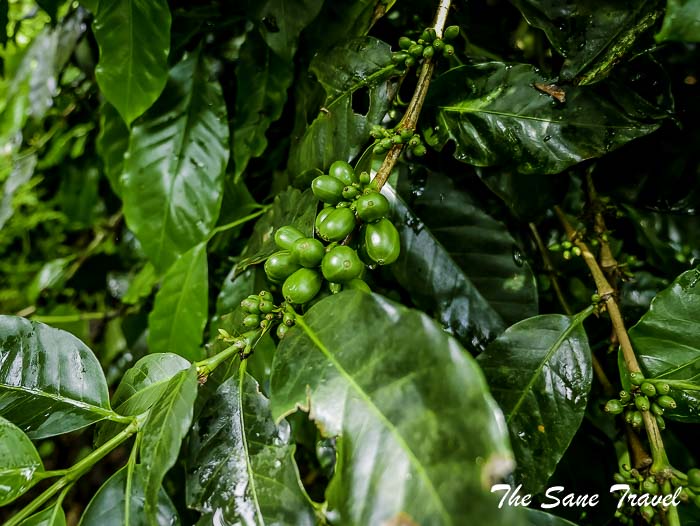 There are two harvests every year, in October and in May. The coffee region, also called "Coffee Triangle", refers to a triangle formed by three departments: Caldas (Manizales), Quindio (Armenia), and Risaralda (Pereira). Some of the best coffees in the world are found here. The landscape of the coffee region has been declared a World Heritage Site by UNESCO in 2011. It's a unique example of a sustainable and productive cultural landscape. It is representative of the tradition of growing coffee in small plots in the high forest and of the way farmers have adapted cultivation to difficult mountain conditions. It includes 6 separate areas in the coffee region of the country. A good place to start the exploration of the coffee region of Colombia is Salento.
Salento
Salento in the Cocora Valley lies at the entrance of the Los Nevados National Natural Park in Quindío department and next to the UNESCO World heritage coffee region.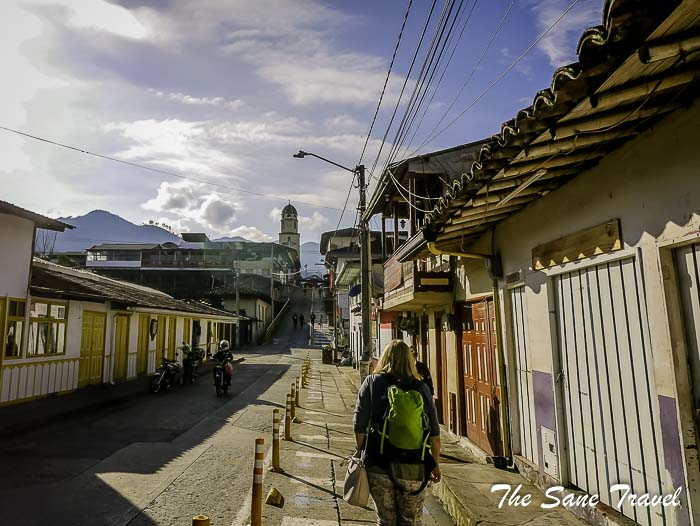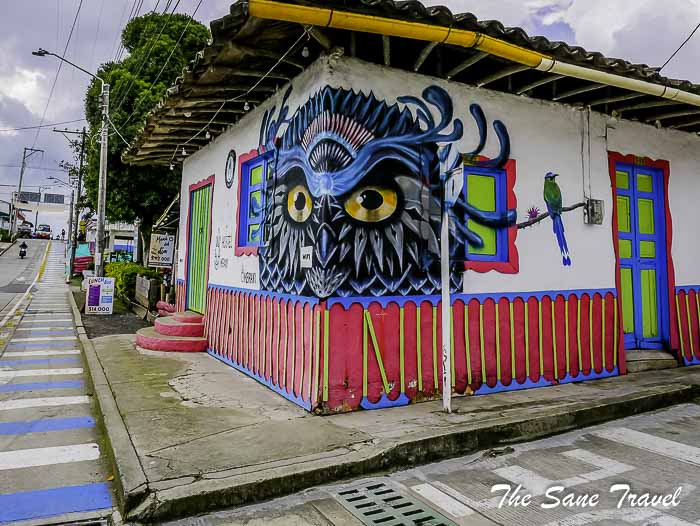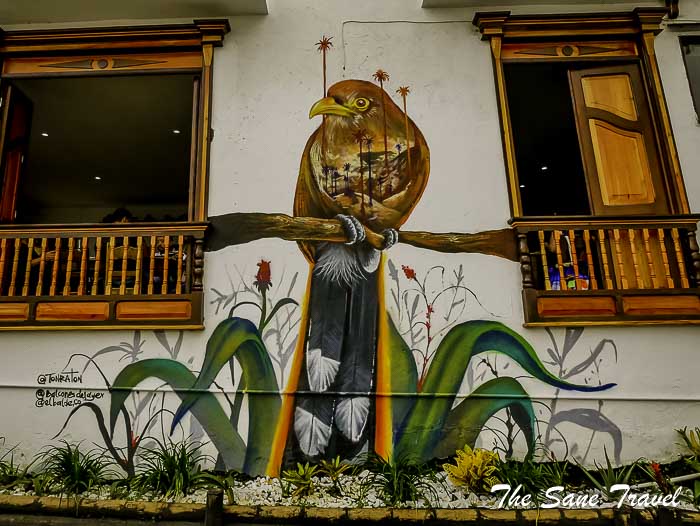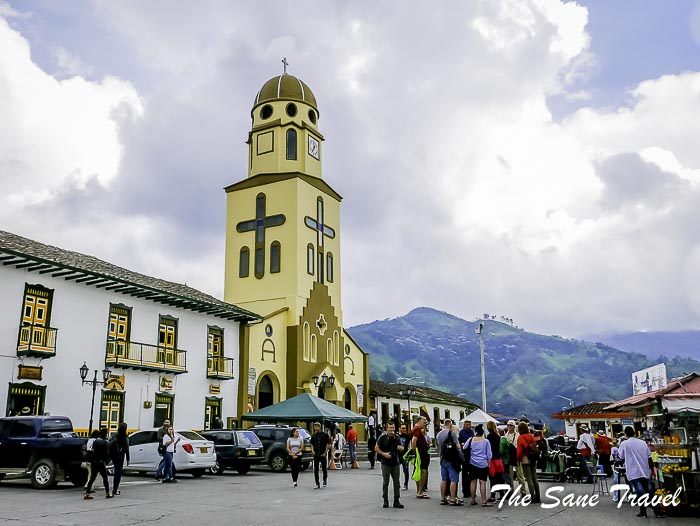 The town, founded in the middle of 19th century, still preserves much of its paisa architecture. With strong influences from Spain, paisa architecture was developed in Medellin and Colombia Coffee zone from the 16th to the 20th century. It uses cane and mud as construction materials. Traditional Paisa houses have large entrance halls, tall windows and baked clay tiles roofs. The rooms surround the interior courtyard. Salento is home to numerous coffee plantations, including Finca El Ocaso, Don Elias, and the Plantation House. It is an ideal place to learn about the complex coffee-making process and have multiple cups of excellent coffee. Fresh trout is another delicacy in Salento. When in Salento, take a stroll down Carrera 6 starting from Calle 5.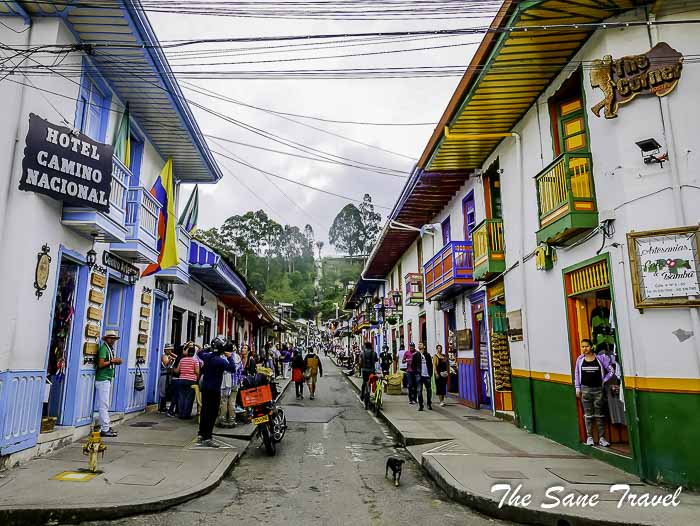 This buzzing street is considered to be the main shopping street in town and you should head there for any essential souvenirs. At the end of the street, you will find a large stairway up the mountain, which gives gorgeous views of Salento and its landscape. Salento is also a departure point for visiting wax palm trees at Cocora.
Cocora with wax palms
What makes the Cocora Valley special are the hundreds of Quindío wax palms dominating the landscape. The wax palms are the national emblem of Colombia (palmera de cera in Spanish). They can grow up to 200 feet tall, being the tallest type of palm tree in the world. They grow in high altitude places. The Cocora Valley, located not less than 5,900 feet above sea level, is the main place to find these stunning looking trees.
But sadly, the wax palms have lately been threatened by overharvesting and disease. In the past, waxy trunks of the trees were used to make candles. As a result, since the end of the 80s of the 20th century, the number of trees in the region has declined by almost 80% and there are now only about 2,000 palms left in the Cocora Valley. In an attempt to save the tree, the government declared it the official tree of Colombia and turned the valley into Los Nevados National Natural Park. Therefore, the palms are now legally protected. Hopefully, the increased protection will prevent their demise.
To get to the Cocora Valley, you have to board one of the many Willy jeeps that transport tourists 11 kilometres (7 miles) out of town. The jeeps depart from the main square. Some say that at the weekend jeep convoys leave from Calle 3, between Carrera 4 and Carrera 3. We were there on a Saturday, and the jeeps departed from the main square anyway.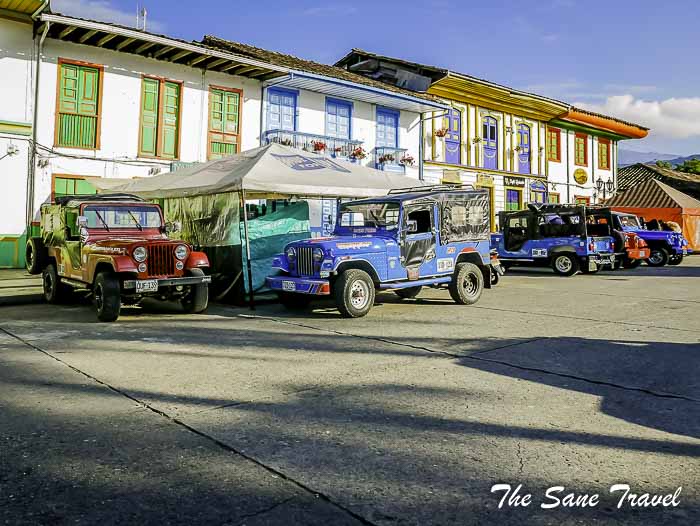 Be aware that the last passengers boarding the jeep have to hang onto the back of the jeep.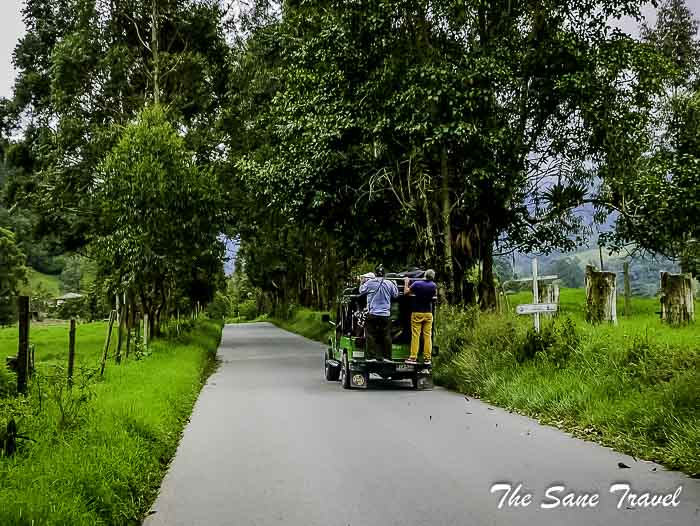 Arriving at Cocora was not very inviting. The tourist information centre was closed, no trail maps were available.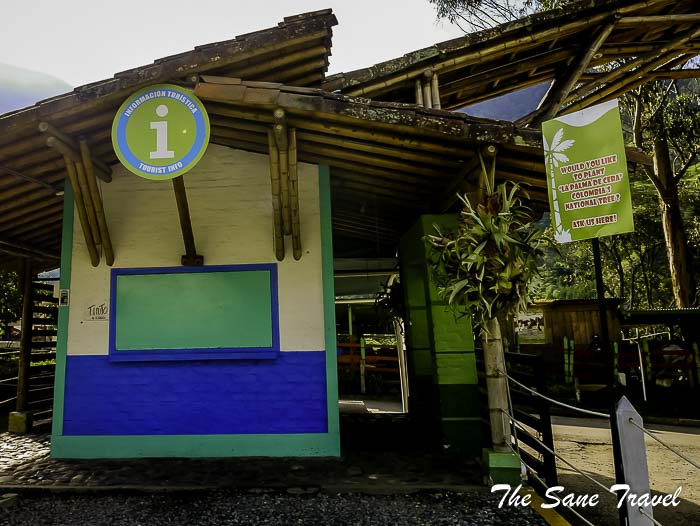 All the areas in the visible distance were fenced and, in my understanding, used for agricultural and not visiting purposes. Only one thing was easy: getting a horseback ride.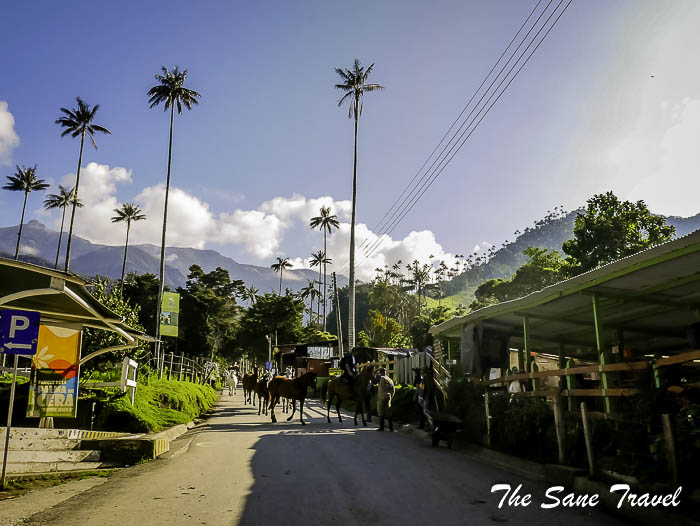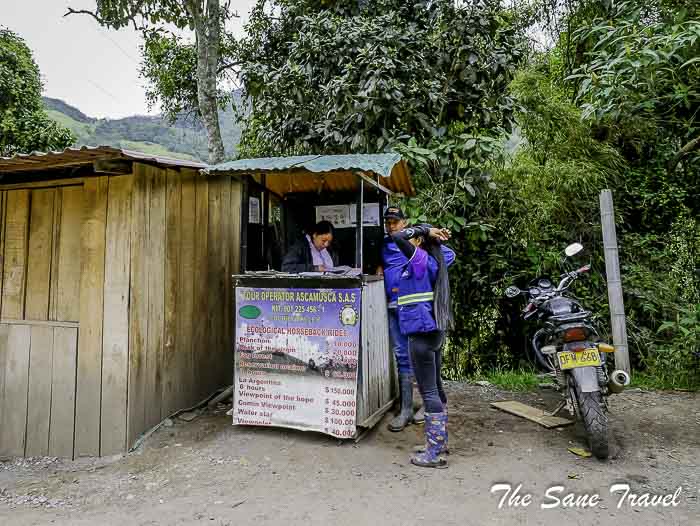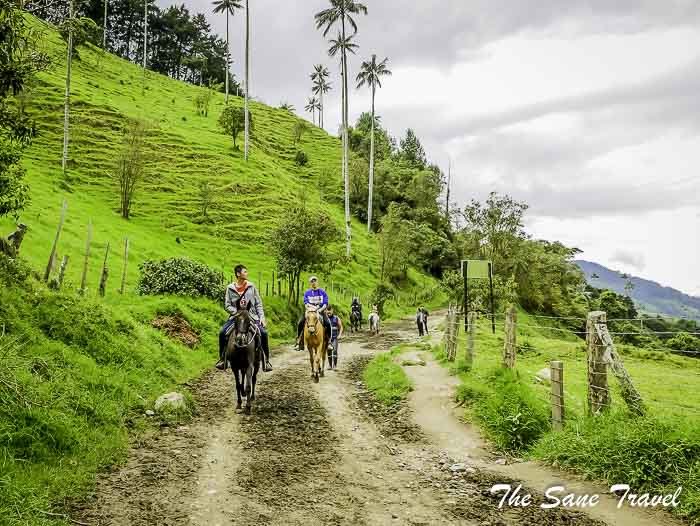 As I just wanted to take a walk and see palm trees, I continued our way straight ahead, leaving the village behind, and soon I reached the booth where I could buy a ticket letting me get closer to the palm trees.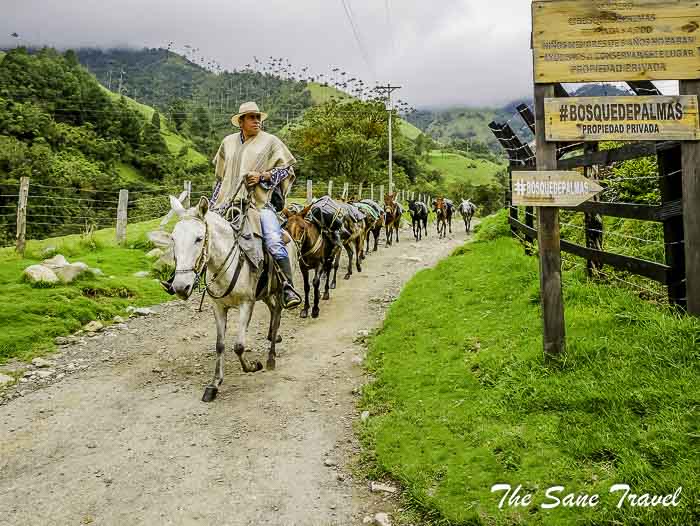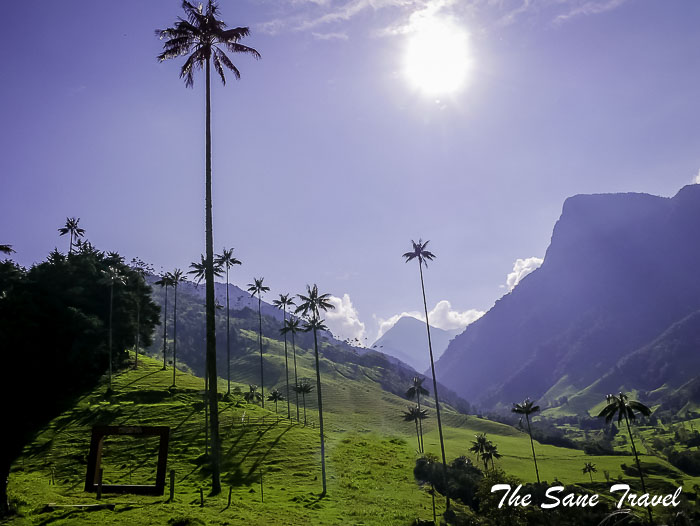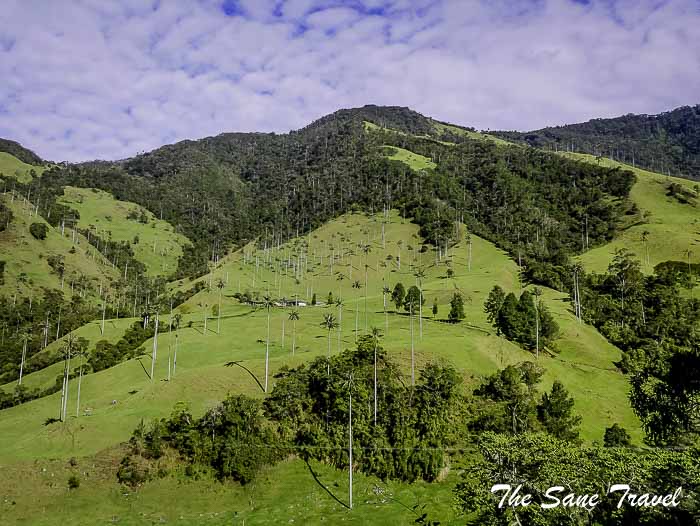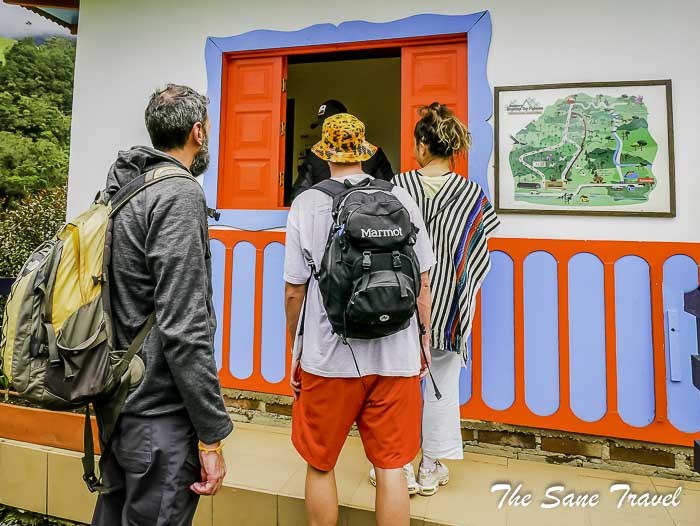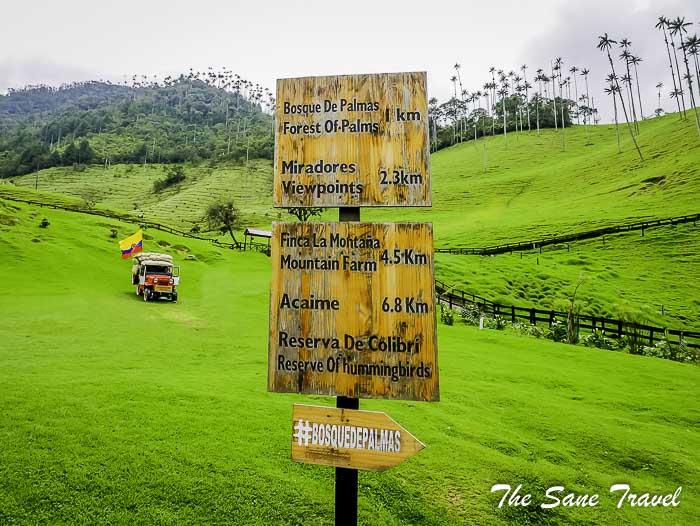 The map placed on the booth was not very understandable, so I just went up the hill to admire the palms and take pictures.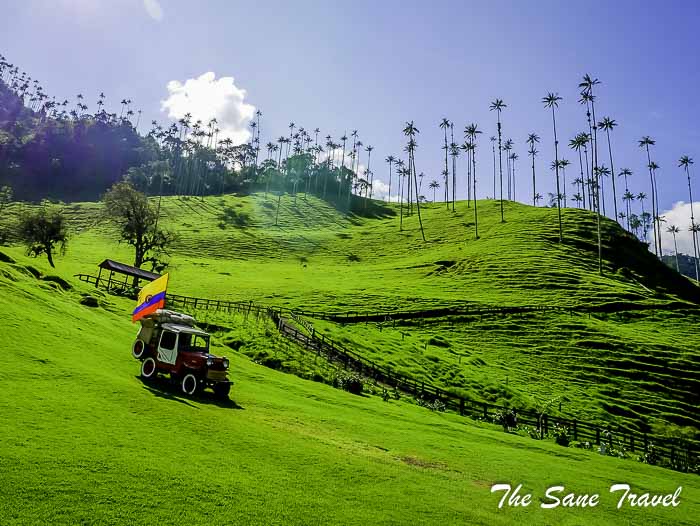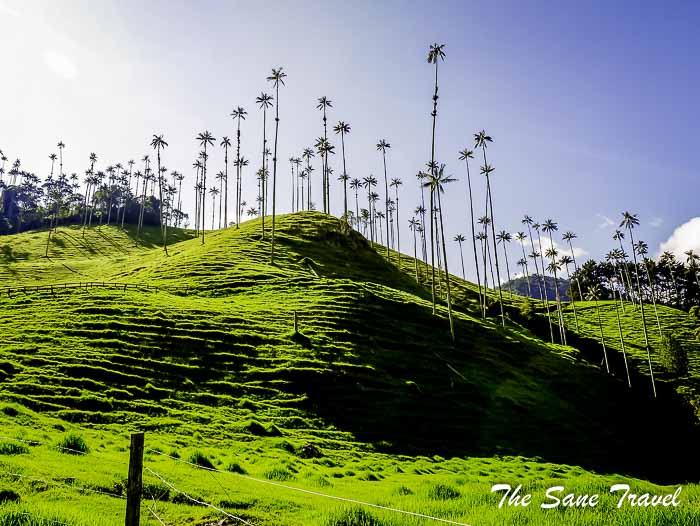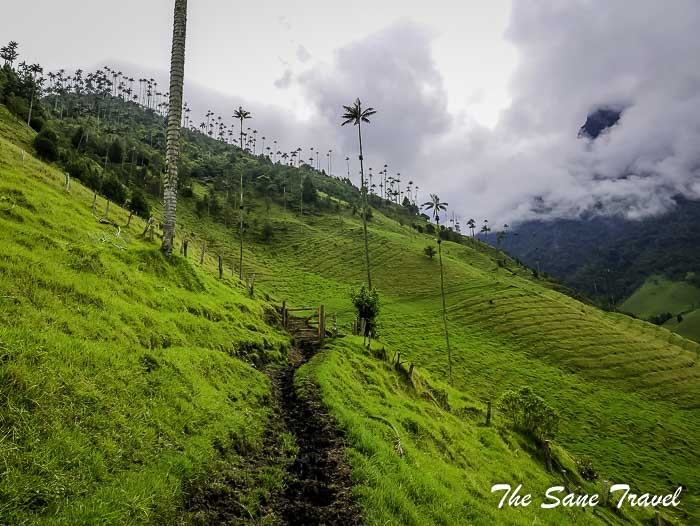 After this, I returned back to the village for a jeep ride back to Salento.
As a coffee lover, I also wanted to visit a coffee farm while in Salento. After getting back from Cocora, I thought about taking a lunch break first and then heading to the farm. But when I asked about the jeep departure time to the coffee farm, the answer was: now.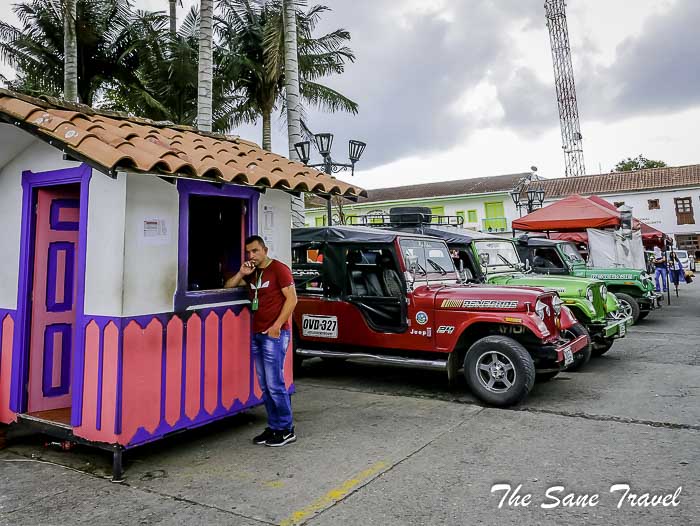 So I decided to skip the break and go. As I had heard several good references for Ocaso coffee farm, I chose it from several options available.
Ocaso coffee farm
Finca El Ocaso Salento, or Ocaso coffee farm, is located only 5 kilometres away from Salento main square. It is a family-owned business promoting Colombian coffee culture by giving its visitors a great experience of traditional coffee farming. The farm is proud of having an over a hundred-years-old house with colonial architecture.
I had a 1,5 hour coffee tour starting with collecting coffee beans by ourselves. As it was not exactly a harvest month, my success rate at finding red beans was not really high.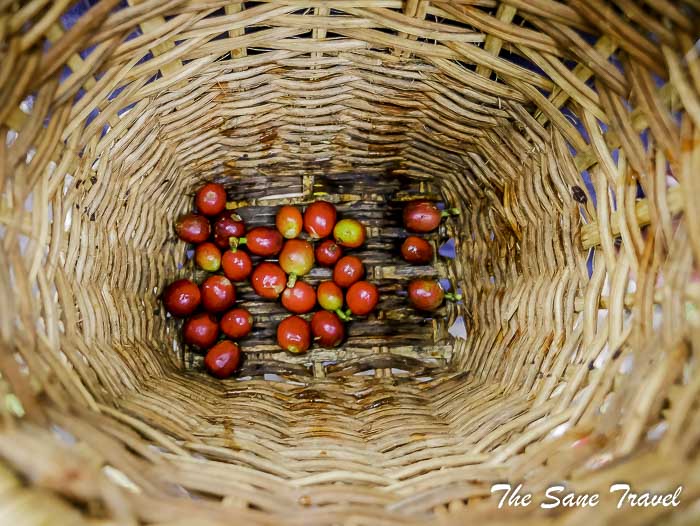 To my surprise, the coffee plantation did not consist of coffee plants only but looked more like a forest with different kinds of bushes and trees. So the plantation there is fully integrated within the forest and this has lots of benefits for the environment and the quality of the coffee itself. Shade-grown coffee ripens more slowly, which results in a more complex flavour.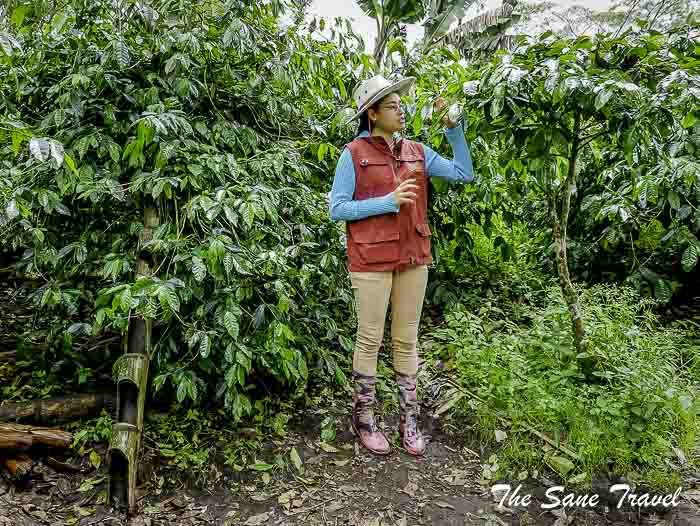 We were shown all the stages of the coffee production process and at the end of the tour, we had the opportunity to taste a cup of locally produced coffee.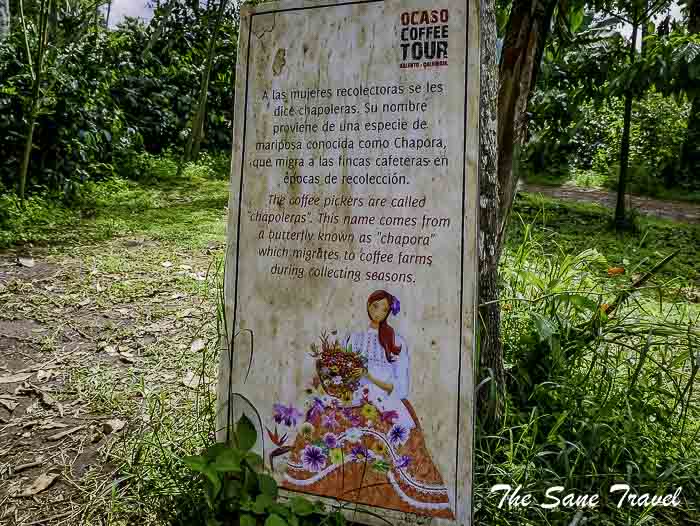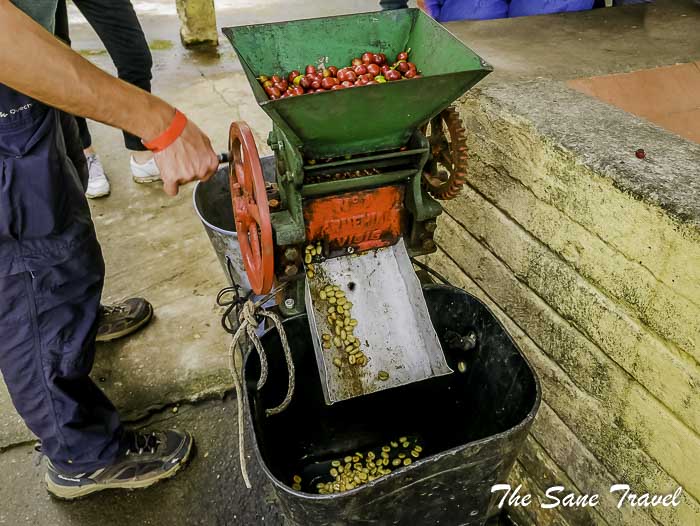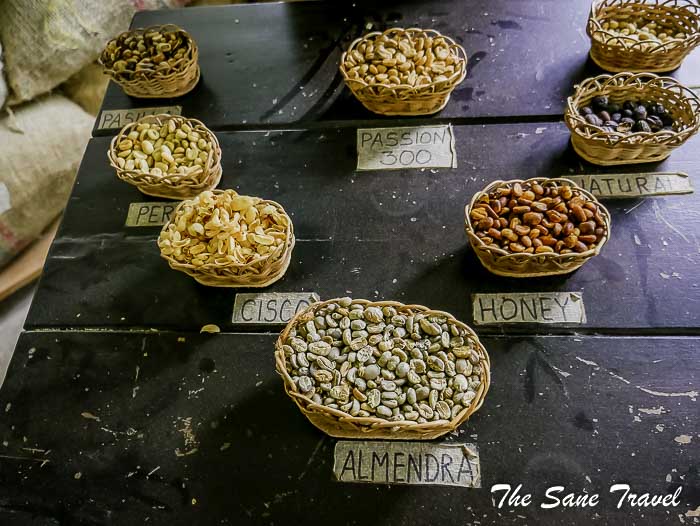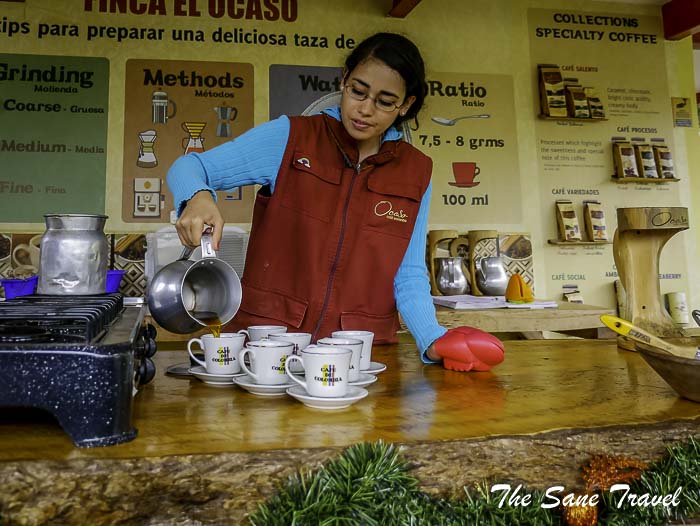 I also learned why I did not like the taste of the coffee sold in Colombia. Colombians have different preferences for the taste of coffee than, for example, Europeans or people of other countries. This is the reason why Colombia exports mostly green coffee, allowing coffee lovers in different countries to roast coffee according to their taste.
If you have more time, you can book a three hour more in-depth tour ending with an hour of cupping experience, where you learn to distinguish different characteristic aromas of coffee and taste the difference in various preparation methods.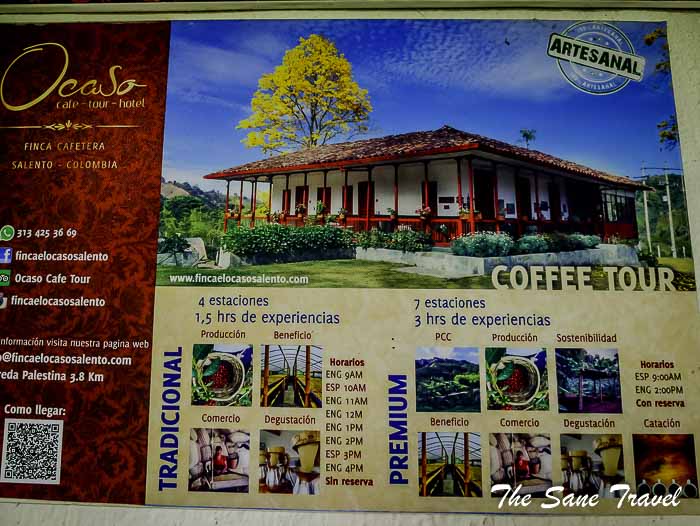 The farm also offers an opportunity to stay at their hotel. There are some hiking trails available nearby leading to a bamboo forest, a beautiful lookout and a crystal-clear river where you can enjoy bird-watching and discover the typical tropical rainforest flora and fauna.
After the tour, I took a jeep ride back to Salento to have a short stroll around the town and try local trout, but as I was not satisfied with our choice, I can't recommend a restaurant to you.
How to get to Salento
One option is to take a bus from the South Bus Terminal in Medellin. The service is scheduled to take 6.5 hours.
A more comfortable way is to take a plane and a bus. There are three airports near Salento and the coffee region: El Edén International Airport in Armenia, La Nubia Airport in Manizales and Matecaña International Airport in Pereira. My choice was flying from Medellin to Pereira in the evening, staying overnight in Pereira and taking the first bus to Salento departing 6.30 in the morning, arriving in Salento in one hour.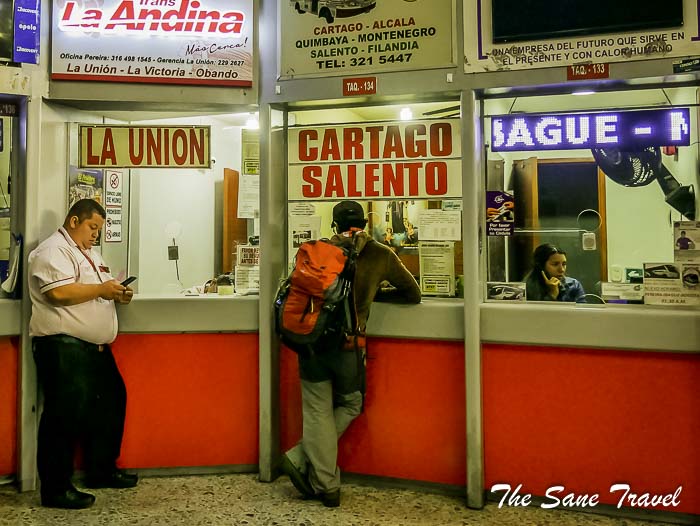 It allowed me to take tours to Cocora and Ocasso coffee farm, have a short stroll around Salento and get back to Pereira to catch my evening flight to Bogota departing a bit after 8 pm.
Practical information
You will need good walking shoes for hiking in Cocora. As the weather rapidly changes, be prepared for rain and bring a raincoat with you. The bus station in Salento is located on the outskirts of the town, still in quite a short distance from the main square where jeeps depart from.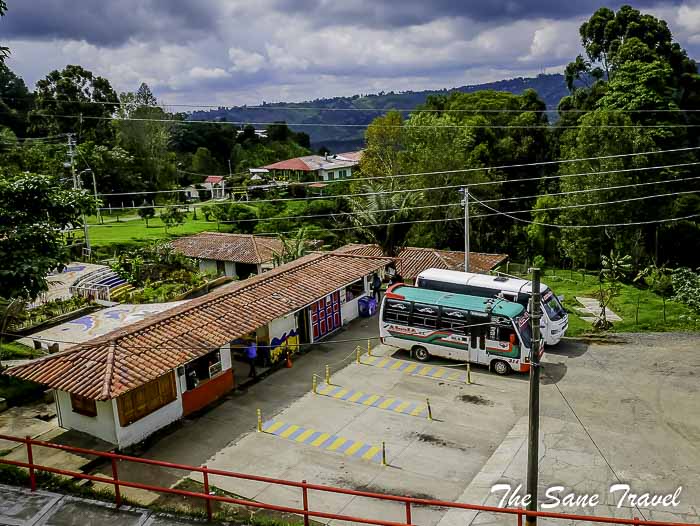 If you have a choice, visit Salento on weekdays, avoiding tourist crowds on weekends. For sure, it's much better to have more than one day for your trip to Salento and if I had more time, I would definitely stay longer in that area. Some say that if you really want to see a lot of wax palms, you have to head to the little known Tochecito village, located about 100 kilometres from Salento, where a real forest of these palms can be found.
Like it? Pin it!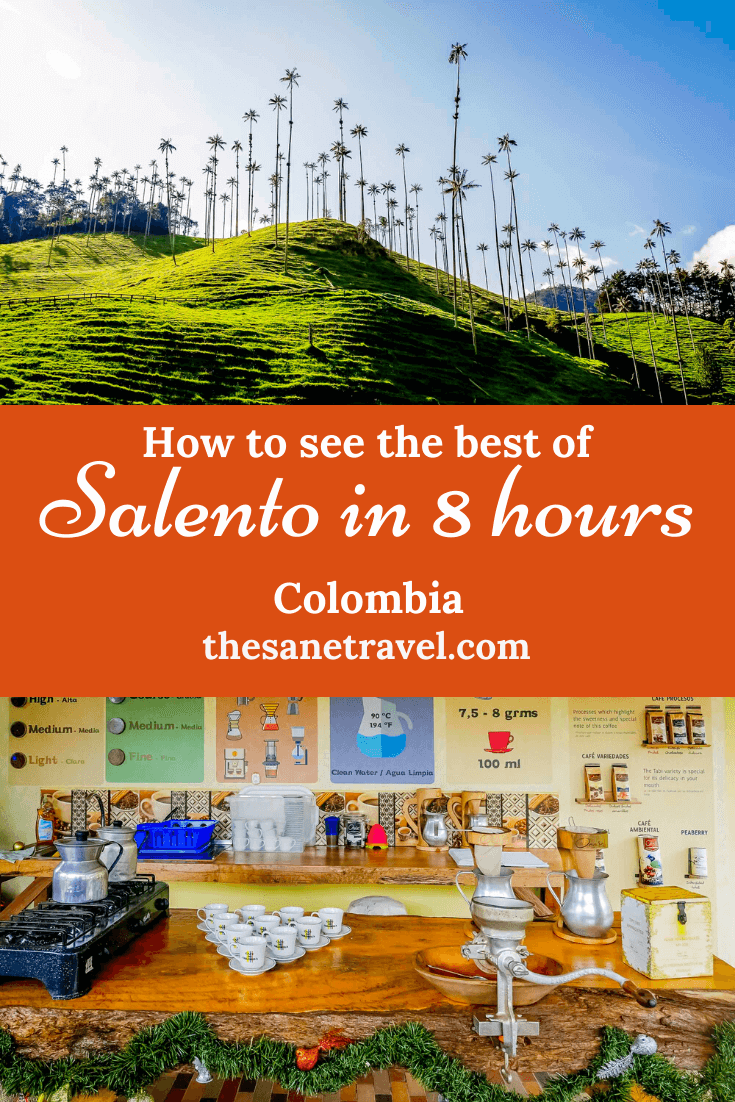 What did you think? Have you been to Salento? Or perhaps you're thinking of visiting in the near future? Either way, I'd love to hear from you so please add your comments below.
Published by Anita on January 10, 2020
Author: Anita Sane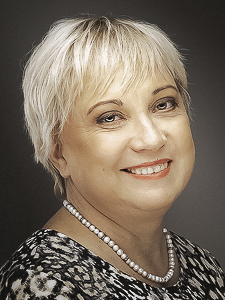 About the author
Anita is a part-time traveller, passionate photographer and a retired career woman from Latvia, travelling mostly solo for more than 15 years. She is a skilled travel planner who plans and executes her travels by herself. Anita wants to show you how to travel the world and open your mind to new experiences. Follow her on Facebook, Instagram, Pinterest, Twitter and Bloglovin.