Périgueux, the capital of the Périgord or Dordogne department in South West of France, offers visitors 2000 years of history, from the ancient Gallo Roman city of Vesunna to the medieval and Renaissance old town. 53 buildings of this Art and History city are listed as historic monuments, making it one of the largest preservation areas in France. The Saint Front Cathedral has been classified as a UNESCO World Heritage site on the pilgrimage route to Santiago de Compostella, Spain. Make sure you don't miss any important sights during your visit.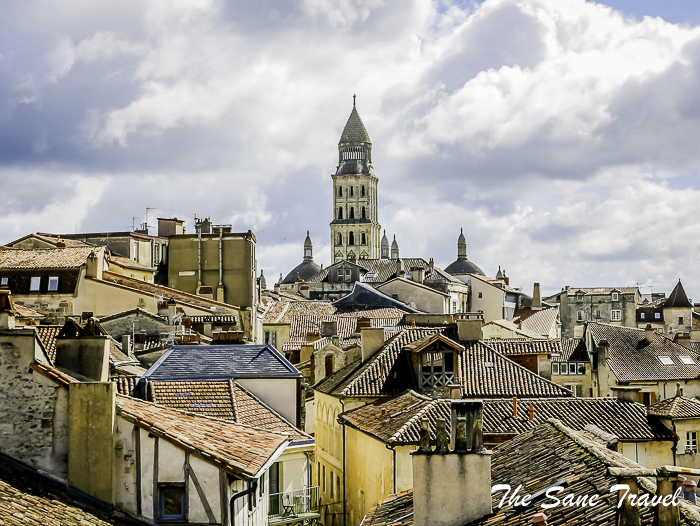 So here you go:
1 Visit the market and learn about Perigord food
It would be impossible to talk about Périgueux without its gastronomy and local products that are found in the daily city markets. But if you have a chance, visit them on Wednesdays and Saturdays when they are particularly big. What you will find at the market depends on the season. For example, from May to September you will find strawberries, the red pearl of Périgord. From December to February look for the Perigord truffle, only second in value to the rare Alba white truffle from Italy. Black Périgord truffles are among the most expensive foods in the world. Perigord's foie gras can be found there throughout the year. In this region, the raising and force feeding of the geese and ducks is a traditional skill passed on from generation to generation. Walnuts and their products are also locally grown and sold at the markets.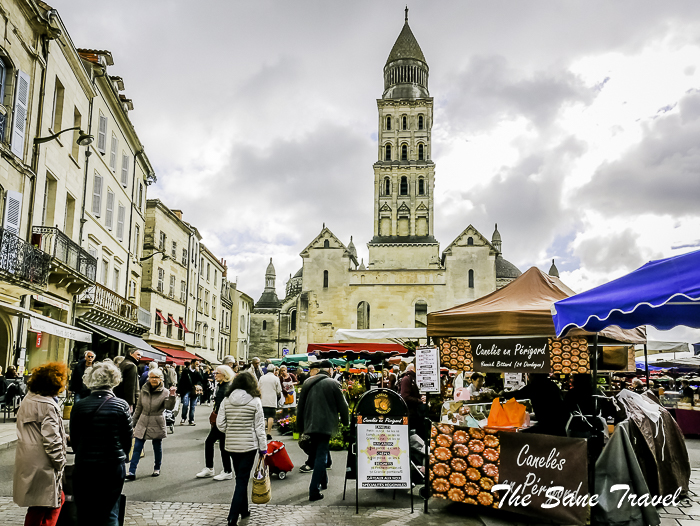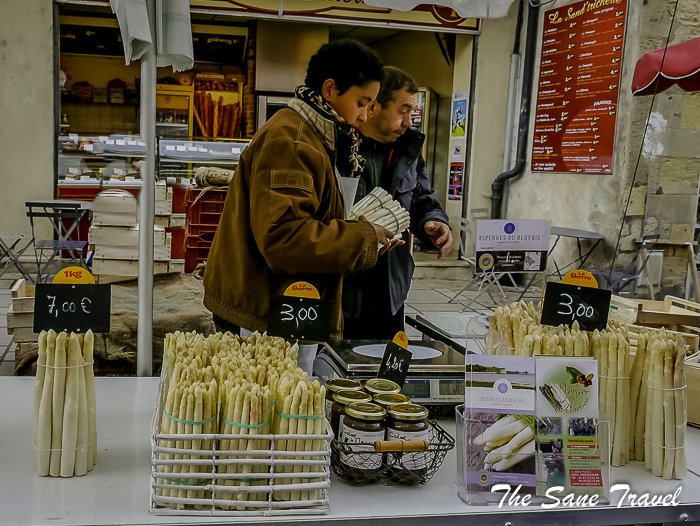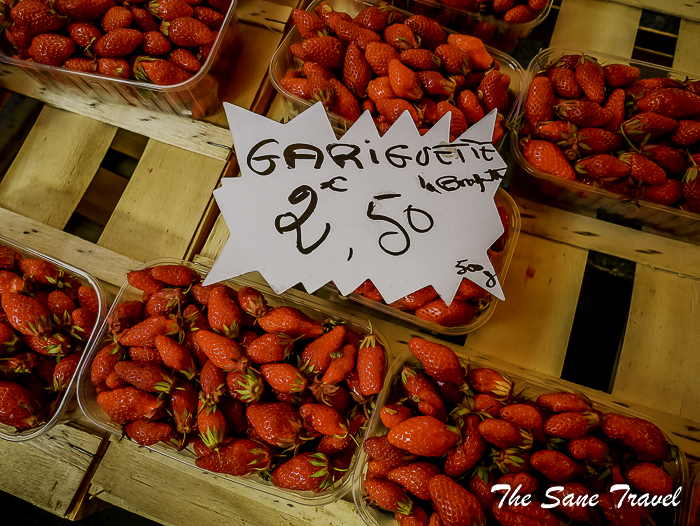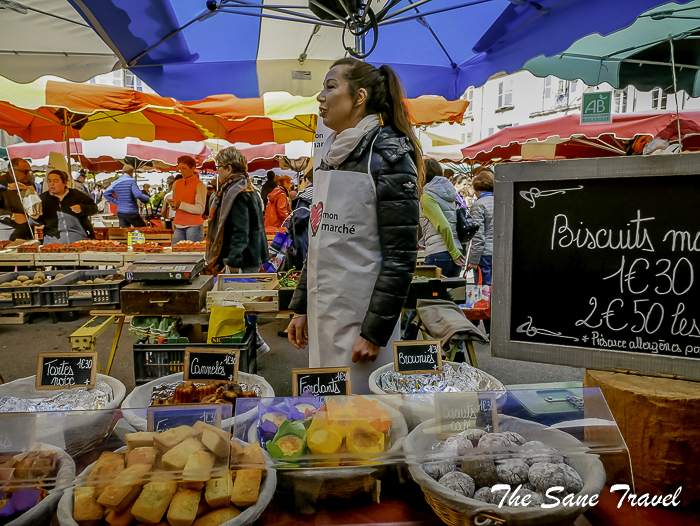 2 Climb Mataguerre tower
Originally the town's medieval wall was built with 28 towers and 11 gates; the Mataguerre tower is the last of the original towers. This round tower dates from the late 15th century when it was part of the medieval fortifications that protected the city. From the top, there is a lovely view over the tiled roofs, the towers of the mansions, the domes of Saint-Front cathedral and the surrounding hillsides.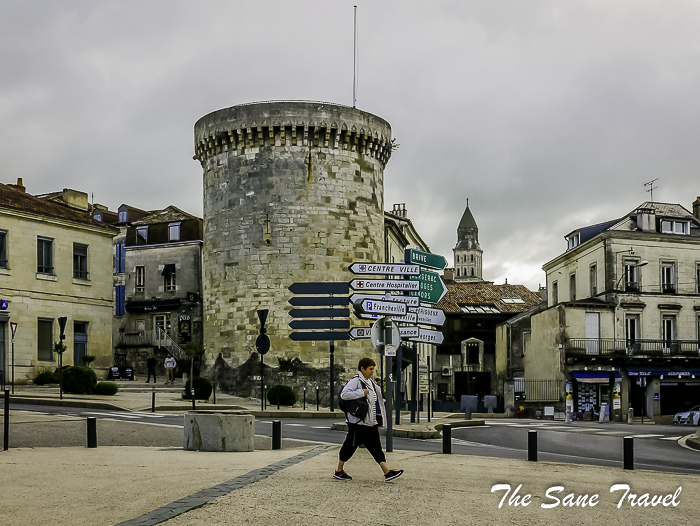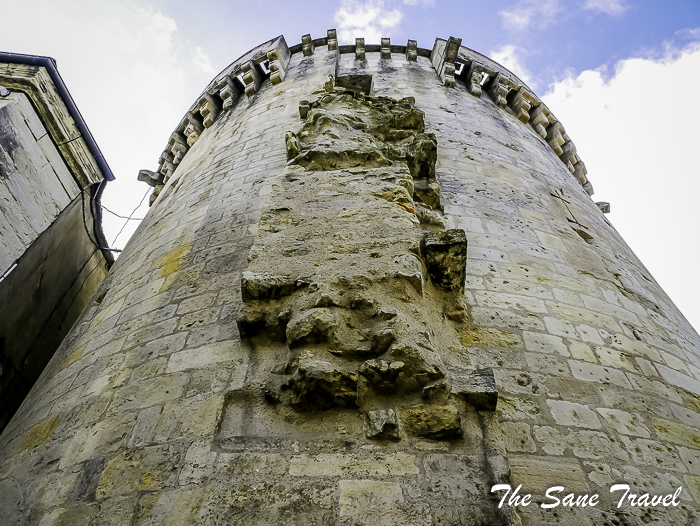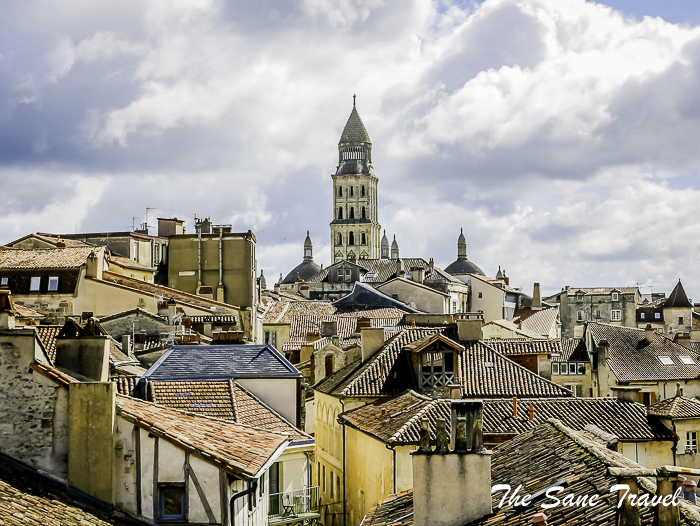 Address: Rue de la Bride
3 Admire historic buildings and their exquisite staircases
Stroll through the old streets of the medieval city to admire the wood-framed houses, homes equipped with towers, signs of wealth of the Périgueux merchants.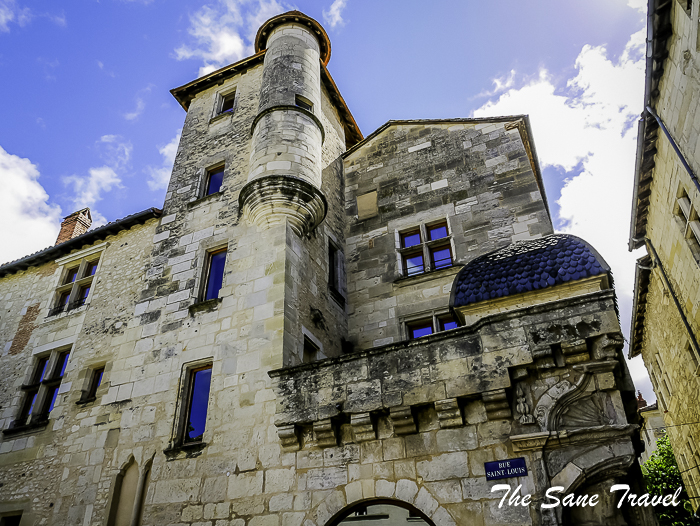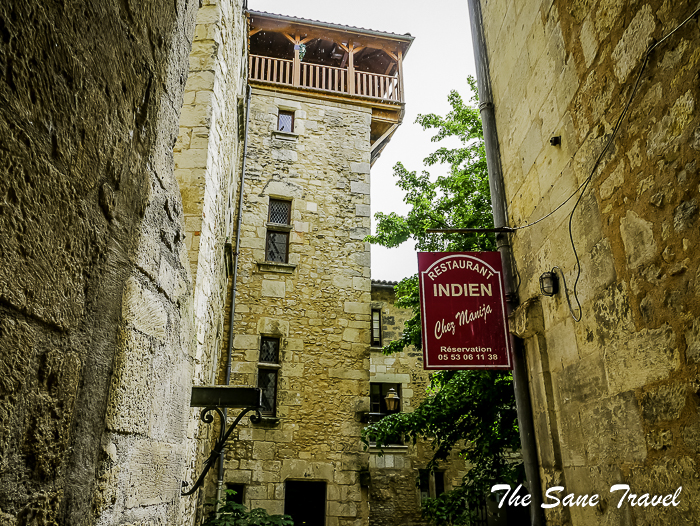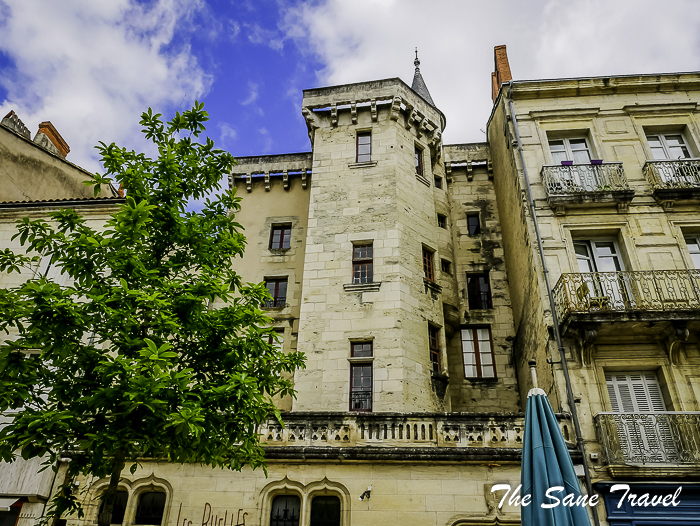 Walk into La Mayson Cortons to check its awesome staircase.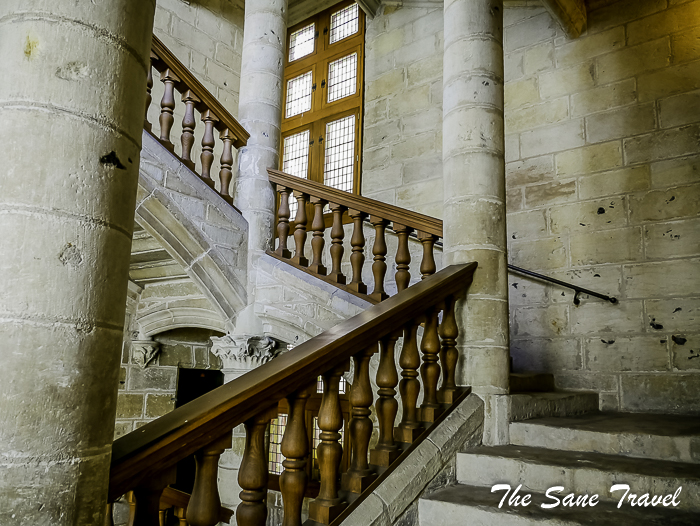 Rue Limogeanne, for example, since 1885 has been home to the widely celebrated Coutellerie Favié. Look for a giant pair of scissors suspended above a painted sign.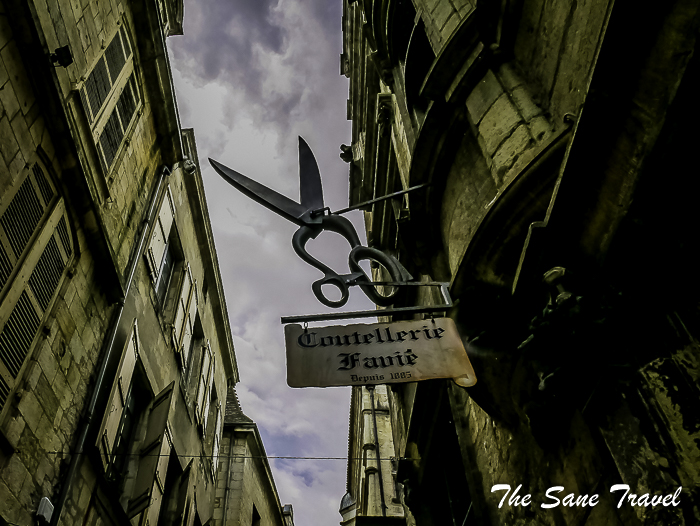 Nearby lies the Mayson Estignard, a medieval logis that in the early 16 century became a Renaissance showpiece, complete with François I's royal salamander emblem above the doorway.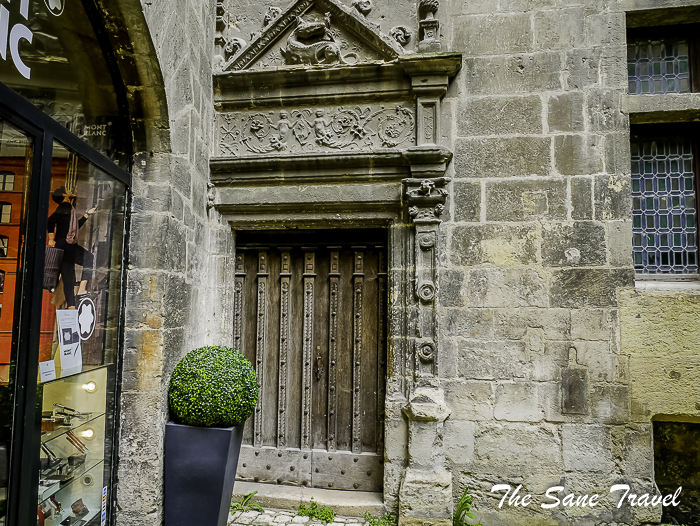 4 Follow the route of pilgrims
Notice the shell, the universal symbol of pilgrims on the streets of Périgueux, marking the middle age pilgrim route through the city. In the Middle Ages, Santiago de Compostella was a major destination for numerous pilgrims from all over Europe. To reach Spain, the pilgrims had to pass through France using one of the four principal pilgrimage routes. Périgueux was a part of the Way of Vézelay used by pilgrims coming from north-eastern France, Germany, and Belgium. It's why St. Front's Cathedral used by pilgrims is included in the UNESCO World Heritage list since 1998.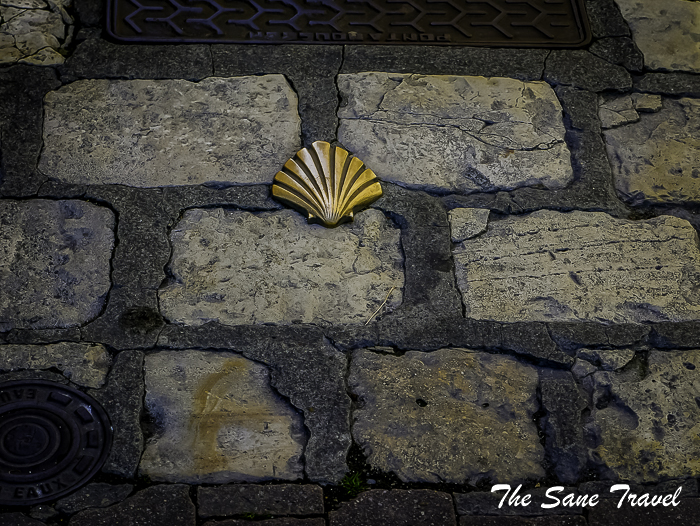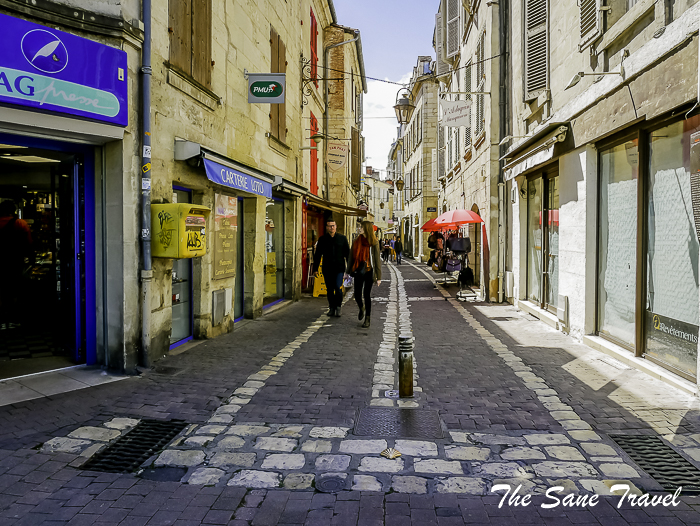 5 Find calmness in Cathedral
The Cathedral of Saint-Front, a masterpiece of Byzantine architecture, dominates the city with its size and impressive domes. Built on top of the hill on the road to Santiago de Compostella and dedicated to the first bishop of Périgueux, it was constructed in local stone, and once looked very different. In the second part of the 19th century architects Paul-Louis Boeswillwald and Paul Abadie transformed the cathedral into a kind of neo-Byzantine style. Abadie used here a similar approach to the one he adopted later in his world-famous Sacré-Coeur Basilica in Paris.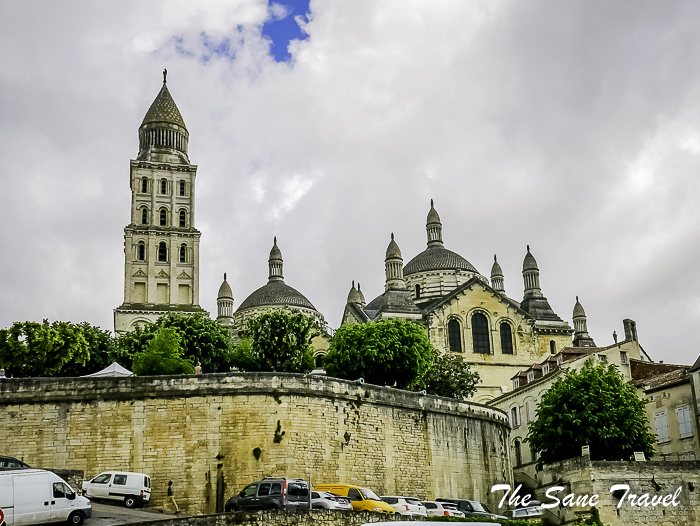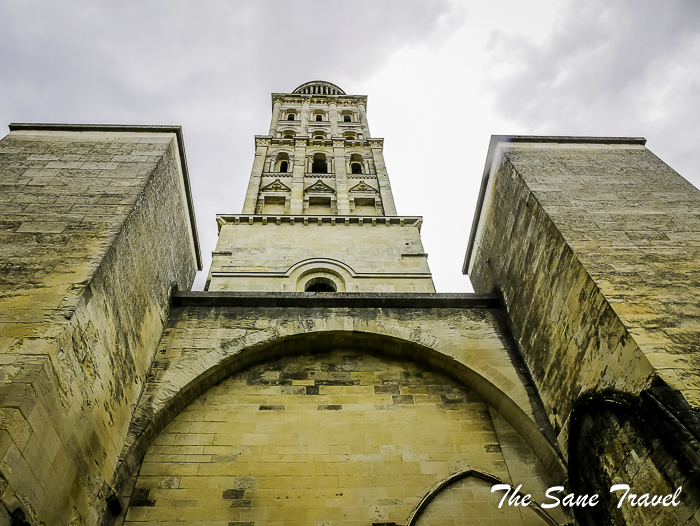 Check the details of a huge carved walnut Baroque altarpiece dating from the 17th century.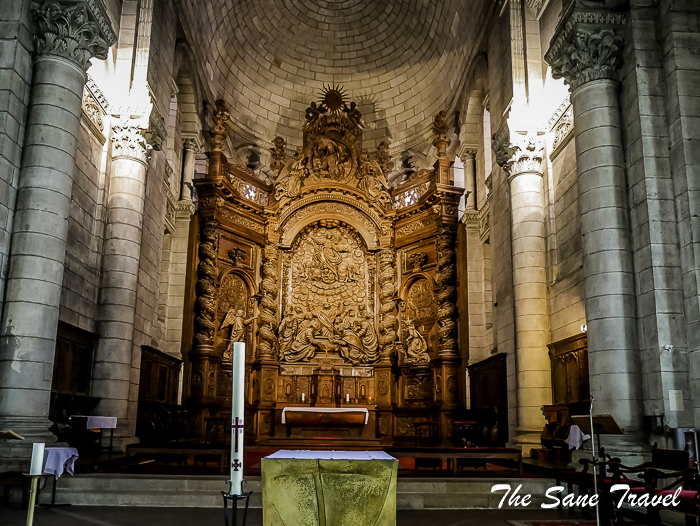 Look above: the largest of the five chandeliers designed by Abadie was used at the coronation of Emperor Napoleon III in Paris in 1852.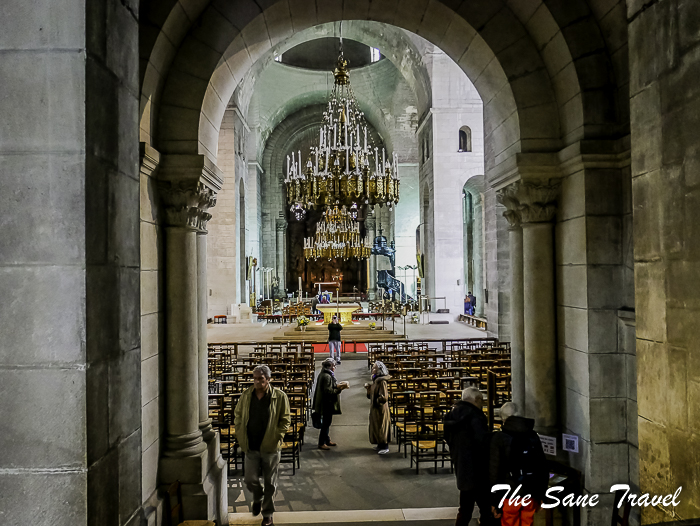 6 Taste best Perigord food at L'espace du Sixieme sens
Francis Delpey, a well-known Perigord gourmet chef, invites you to the 6th Sense Space at Place St Silain, near the market. Restaurant style "bistro" or more precisely a tasting place is where Francis offers you to taste its specialties, including the famous "Paté Truffé" by his own recipe. Choose among various truffle pies; enjoy terrine duck liver, half-cooked, half-salted salmon, and every day new recipes.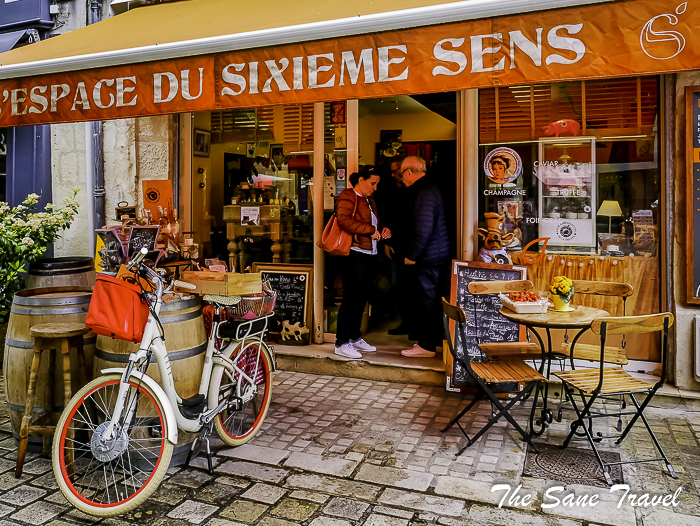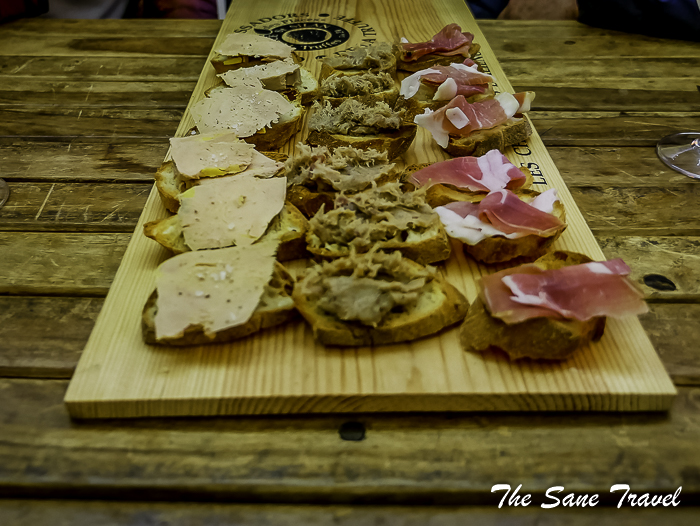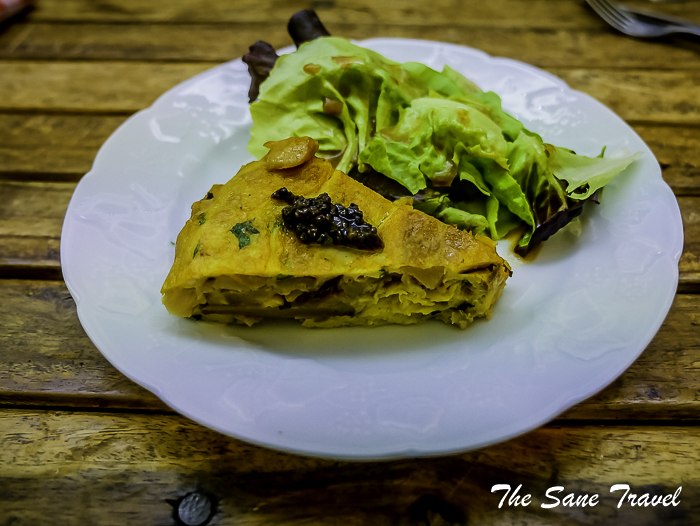 As Club Ambassadors de la Truffe, or Club of Ambassadors of Truffles, is also located there, no wonder that Place Saint-Silain in winter serves as a truffle market.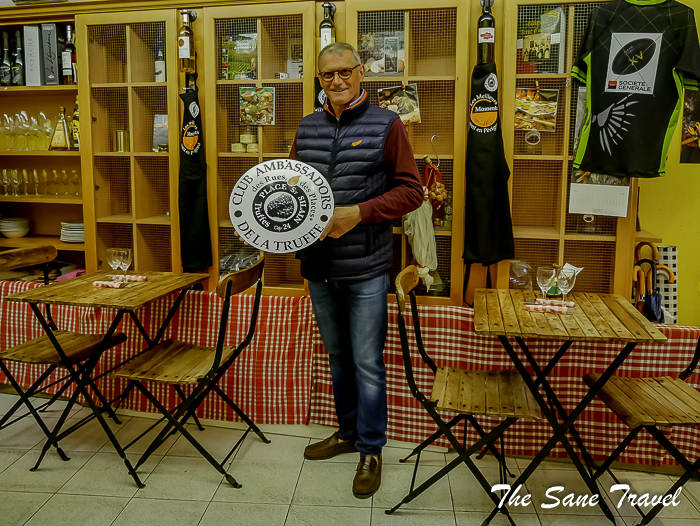 Address: Place Saint Silain 6
7 buy arts and crafts from local artisans
The art and craft scene is so varied and bold in Perigueux, from the Perigord knives every local man has to have and baskets for collecting your truffles, from pottery masterpieces at Atelier Mataguerre to stunning pieces of jewelry.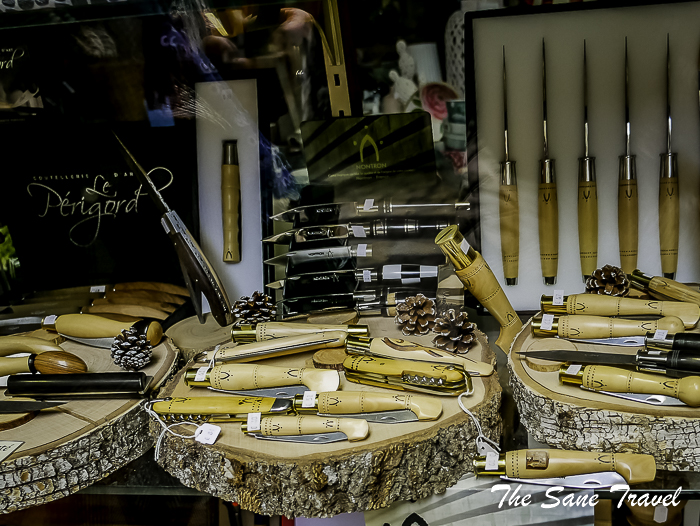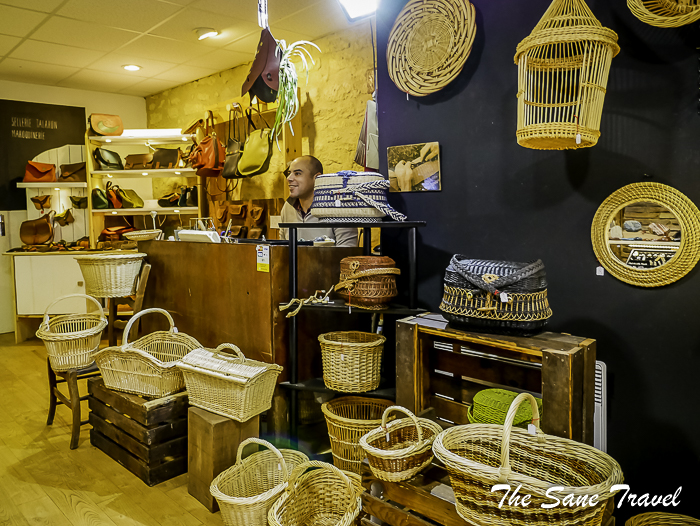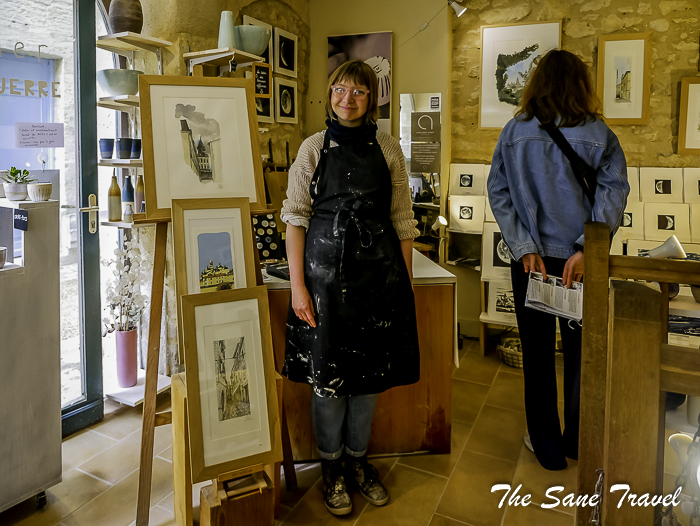 During my trip, I was happy to meet artist-designer Michèle Jarry des Loges. She started creating her masterpieces twenty years ago and very soon her talent was recognised by the top people in the Haute Couture: Christian Lacroix, Nina Ricci, Louis Féraud… Out of natural stones, gems, meteorites, fossils, shells, crystals, Venetian glass, and other elements she makes magical compositions and shapes them into unique works of art. She puts all her heart and soul into every single piece and you immediately feel the energy radiating from them. I was lucky to be invited to her workshop at Rastignac house near Périgueux. "Château de Rastignac" is a neoclassical historical monument that served as a model for the White House in Washington DC.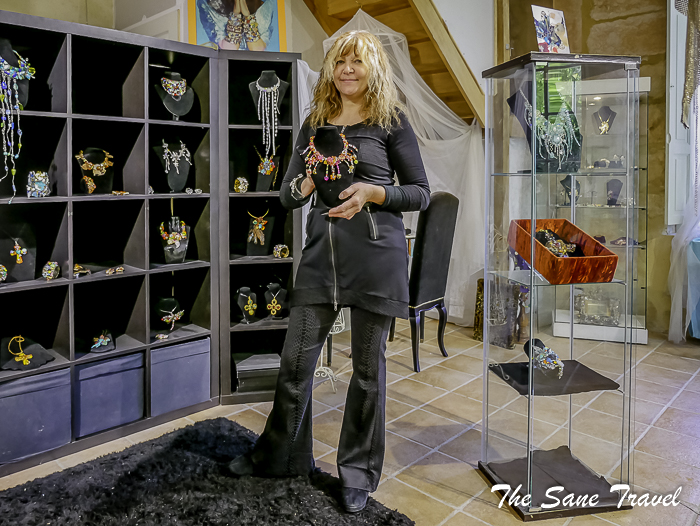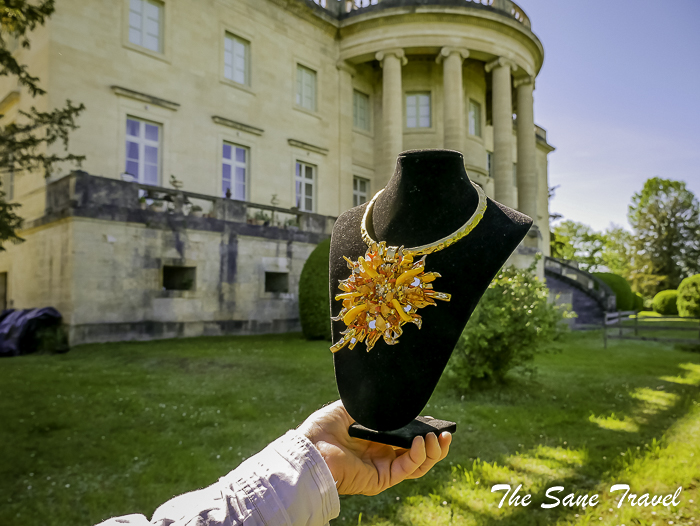 You can visit her artist's atelier at Périgueux, feel the magic of the place and choose the art piece right for you.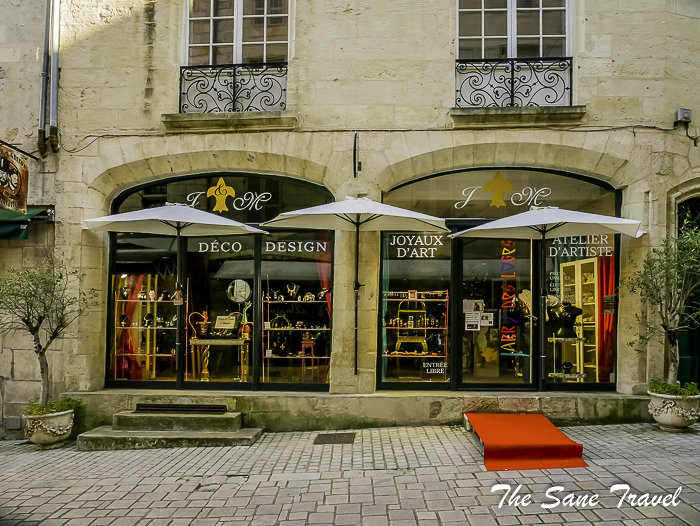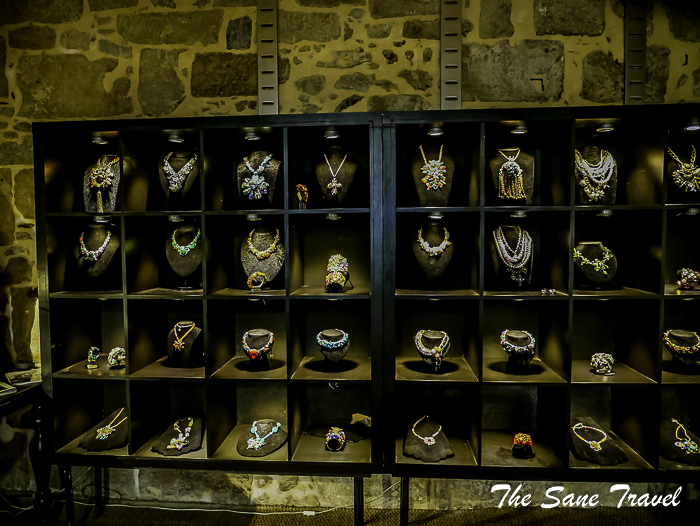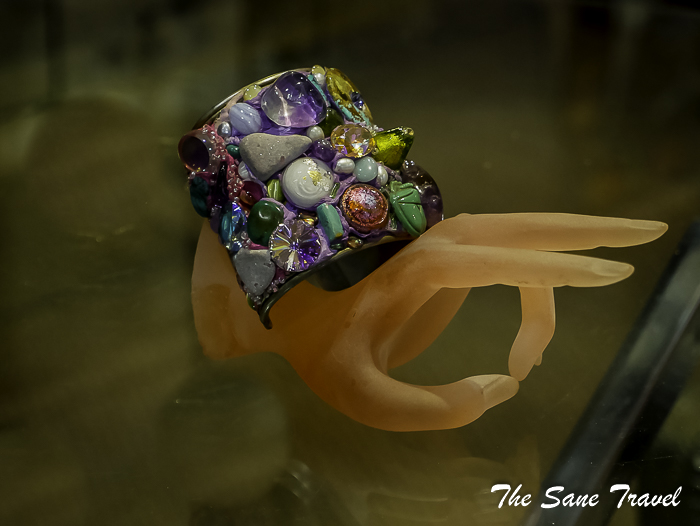 Address: Gallery Michèle Jarry des Loges - Périgueux, 4 Rue de la Clarté
Where to stay
My choice was the recently renovated Hotel Mercure Périgueux Centre. The hotel is close to Saint Front Cathedral and the historic part of the town. The hotel's décor is based around the theme of the prehistoric Lascaux cave paintings of Perigord for your inspiration to visit the place. All rooms have air conditioning, tea and coffee making facilities, large flat-screen TV, safe, minibar, hairdryer, and magnifying mirror. As a coffee and fresh juice lover, I especially enjoyed the opportunity to get fresh coffee and orange juice from the machines provided in the breakfast room.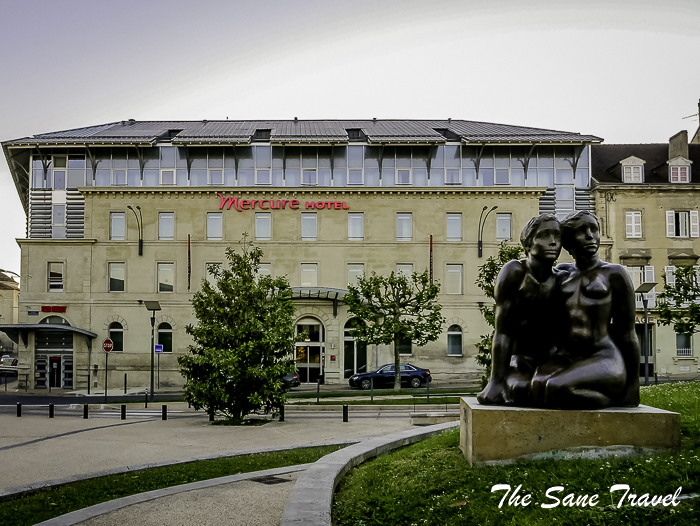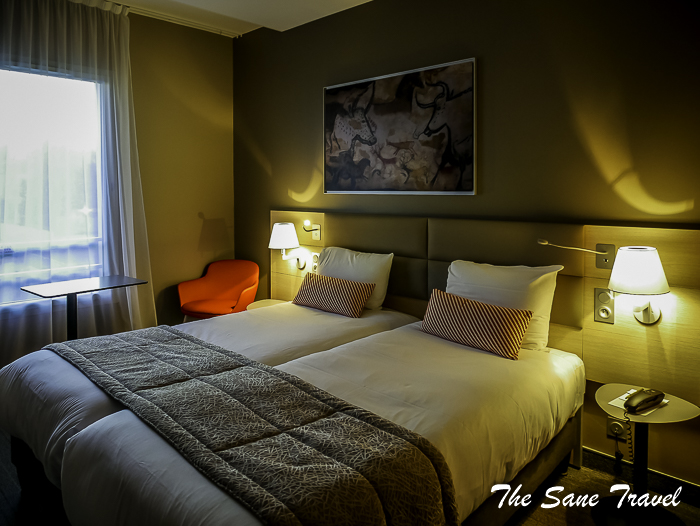 Address: 7 Place Francheville.
Practical information
Périgueux is located about 130 kilometres and one and half hour from Bordeaux by train and is a great starting point for exploring the Perigord Dordogne region.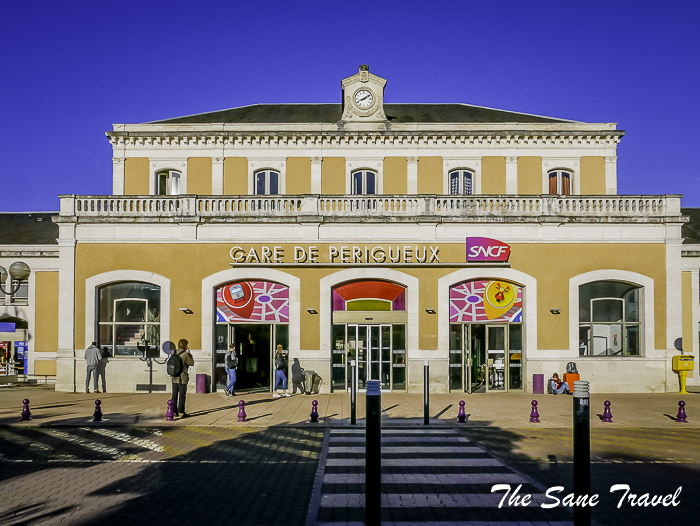 Do not forget to visit the Périgueux tourism information centre for the best advice on visiting the city.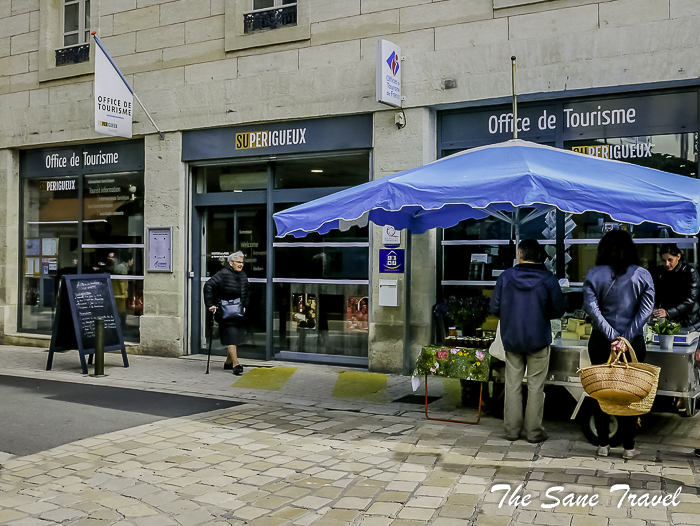 Europcar of Périgueux can help you explore more of Perigord with their rented cars. Where to go next in France? Think Bordeaux!
Disclaimer: This article is based on my press trip experience to Perigord, Dordogne. I was kindly invited by the Comite Departemental Tourisme Dordogne. As always, all opinions and thoughts are my own. I had a great time and I wish you the same! Happy travels!
Like it? Pin it!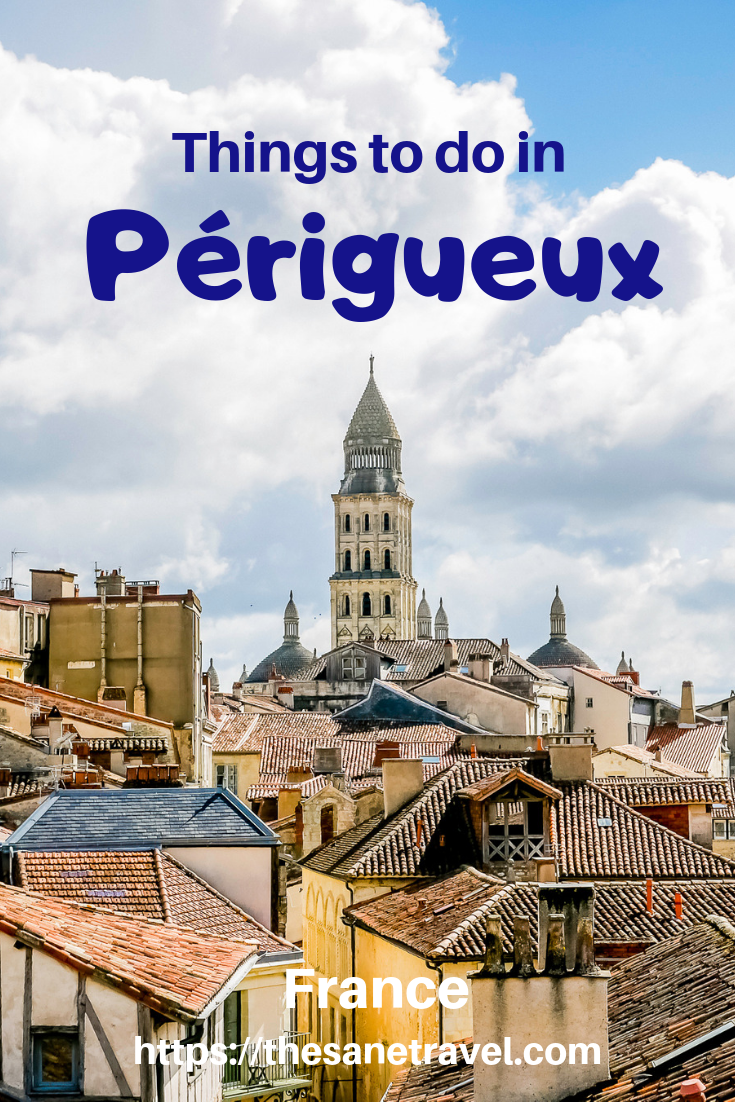 What did you think? Have you been to Périgueux Or perhaps you're thinking of visiting there in the near future? Either way, I'd love to hear from you so please add your comments below.
Published by Anita on May 24, 2019
Author: Anita Sane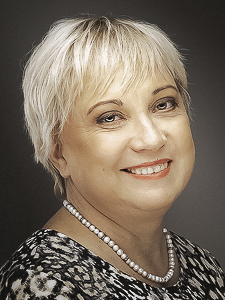 About the author
Anita is a part-time traveler, passionate photographer, and a retired career woman from Latvia, traveling mostly solo for more than 15 years. She is a skilled travel planner planning and executing her travels by herself. Anita wants to show you how to travel the world and open your mind to new experiences. Follow her also on Facebook, Instagram, Pinterest, Twitter, and Bloglovin.