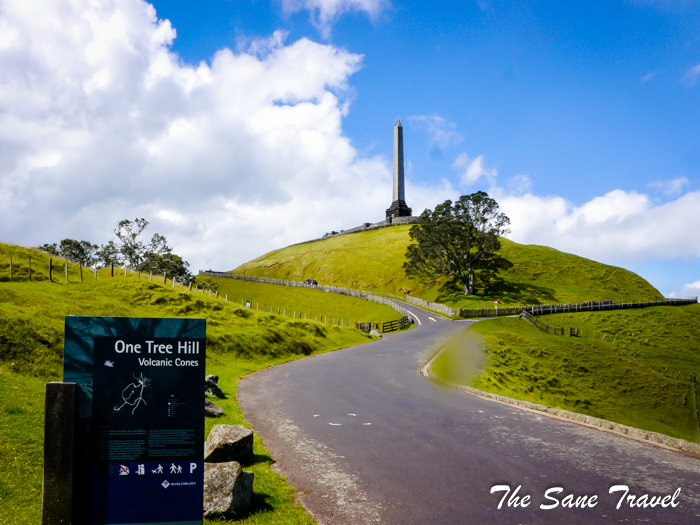 It was my second time in Auckland I wanted to see something different there. I found out that One Tree Hill Domain and the neighbouring Cornwall Park is the largest area of parkland in Auckland City. I went there by public bus. The pastoral Cornwall Park, grazed by sheep and cattle, gives you the impression you are in the countryside.
Maungakiekie/One Tree Hill is Auckland's second largest volcanic cone and you get extensive city views from the summit. The 183 metre volcano has three craters and a lava field that extends to the Manukau shoreline.
The area was the largest and most intensively settled in Auckland and was the centre of the Maori occupation during the 18th century when tribes of the region were united under the paramount chief Kiwi Tamaki. It is also associated with many of Auckland's influential figures including Sir George Grey and Sir John Logan Campbell who is buried on the summit.
And no One tree on the hill anymore... Visited in December 2014.
Location: 670 Manukau Road, Epsom, 8.2 km from downtown Auckland.
Published by Anita on November 17, 2015

Visited in December 2014
You might also enjoy