If you do not have enough time for visiting both islands when you go to New Zealand, you have to make a tough decision and choose one. Many people prefer South Island but I would recommend visiting North Island because of its unique and diverse volcanic scenery. Of course, if you have enough time, I more than recommend visiting both islands. Here is a list of nine things not to be missed during your visit. Let's start from the north with visiting Mount Maunganui and moving southwards to Rotorua area, then Great Lake Taupo, and ending with Whakapapa. I traveled around North Island by public bus, so you can do it too.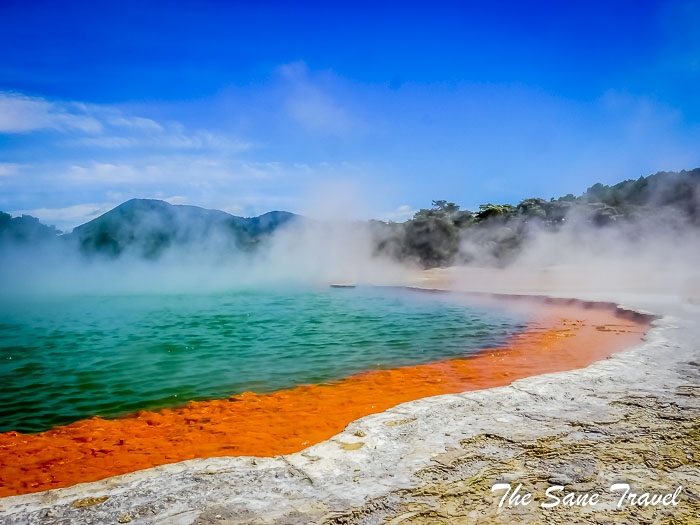 1) Mount Maunganui
Mount Maunganui is a coastal resort town in the city of Tauranga. Mt Maunganui beaches are great for surfing and diving, surf lifesaving events, beach volleyball, surf contests and other summertime activities.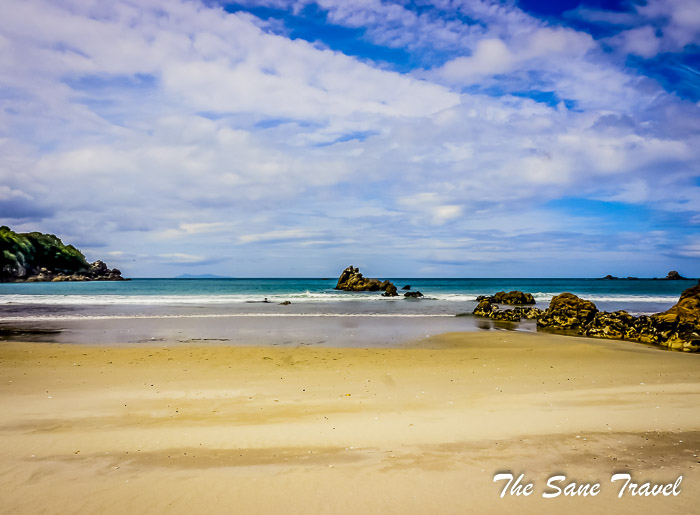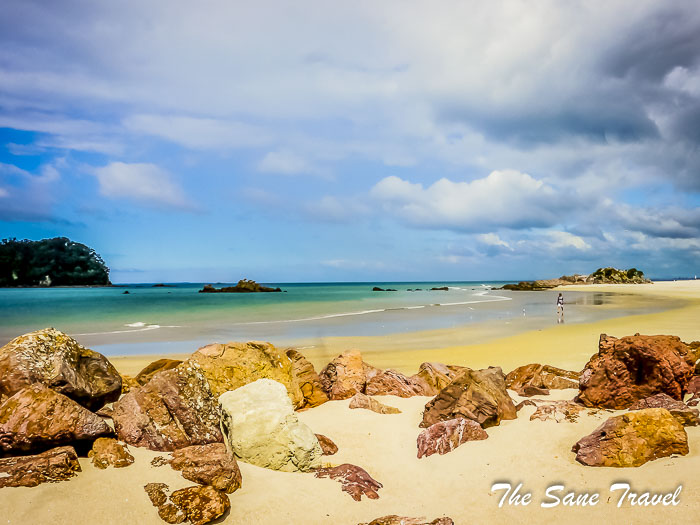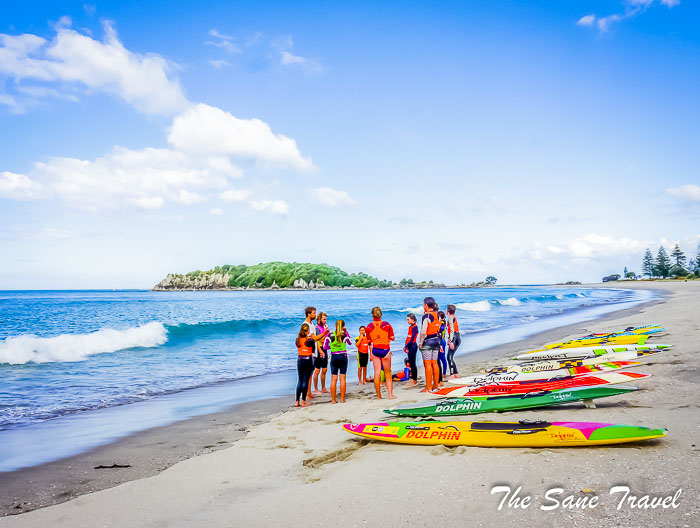 Mount Maunganui, or Mauao, is also the name of the extinct volcano that rises above the town.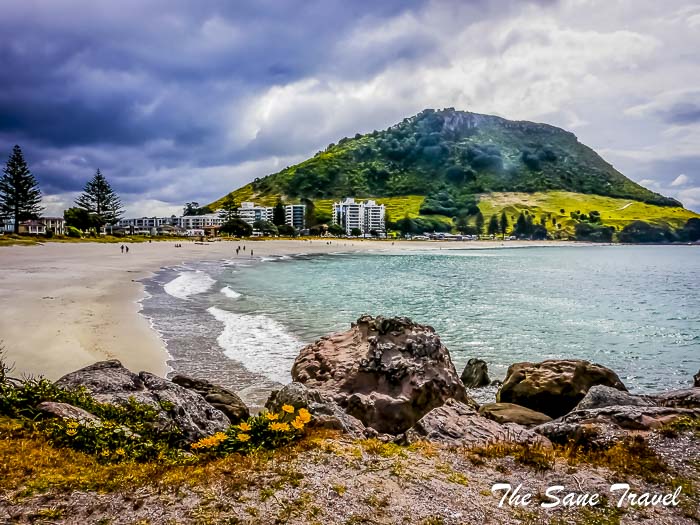 The mountain is a dominant feature of the landscape, and a climb to the summit offers amazing views. Mauao is a historic reserve owned by Maori and managed by Tauranga City Council. There are several tracks to the summit. The base track is 3.4 kilometres and takes about 45 minutes to walk. On a hot day, it can be hard work – pace yourself and take water, sunscreen and a hat. Stunning views will be your reward.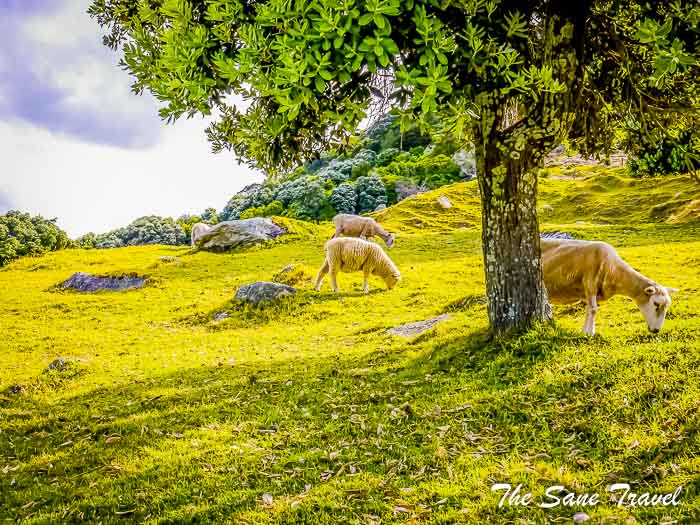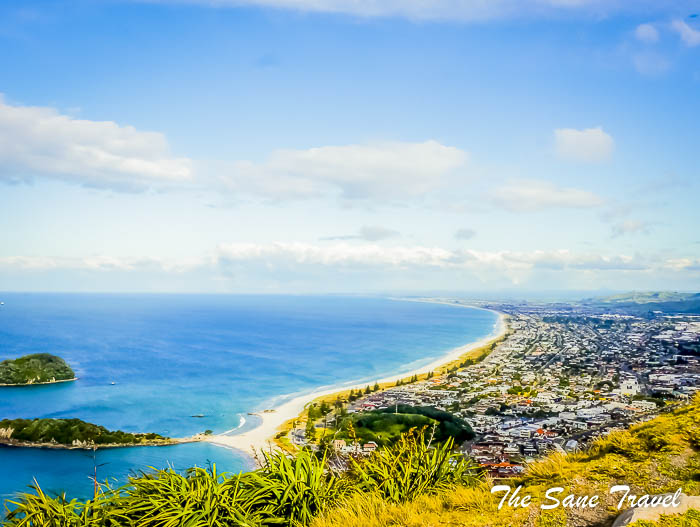 2) Whakarewarewa Village at Rotorua
A Maori settlement in full name called Te Whakarewarewa Tanga o te Ope Taua a Wahiao (the place where the war party of Waihiao performed) has been inhabited for 700 years. Whakarewarewa in Rotorua is also known as the Living Thermal Village.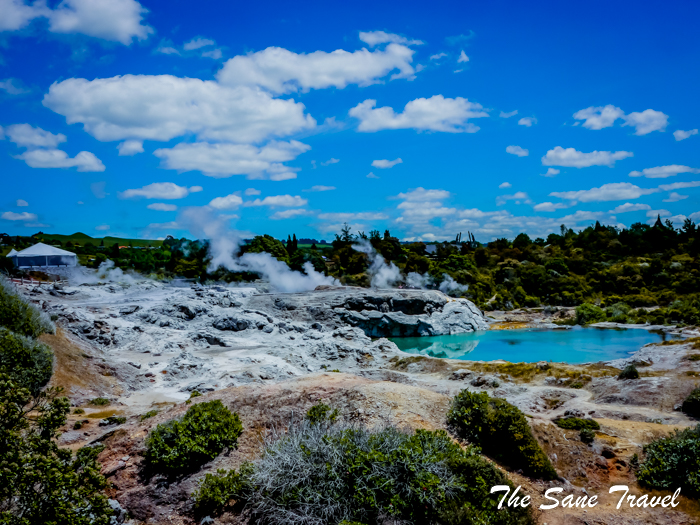 Today it is home to the New Zealand Maori Arts and Crafts Institute, the guardian-place of Maori arts, crafts and culture. At the heart of Whakarewarewa is Pa, a Maori village where you can walk among traditional carved houses and learn about how the indigenous peoples of New Zealand lived not so very long ago. The geothermal environment is very special and they used that for everyday living purposes, including cooking and bathing. I also recommend attending a cultural performance. This experience helped me to better understand Maori culture and life.
3) Rotorua redwoods
My first attempt to see the redwoods was in early October 2013 when I booked the tour to Muir Woods National Monument in California, US. Unfortunately, it was closed because of the government shutdown. A bit more than a year later I got my second chance to see the Californian redwoods in Rotorua, New Zealand. Here is the story about them. At the end of the 19th century, the government of New Zealand began an attempt to replace the native forests that were being cleared rapidly by European settlers for farmland and timber. As native trees were growing very slowly, they tried to find the best exotic species instead, so that's why the first Californian Coast Redwoods were planted in Rotorua in 1901. In 1970 Redwoods were open to the public. Now you can also enjoy the Tree Walk and one of the best Mountain Bike trails in this area. These trees are magnificent. Aren't they?
4) Wai-O-Tapu Thermal Wonderland
A visit to Wai-O-Tapu Thermal Wonderland was part of my guided day trip from Rotorua. Sculpted by volcanic activity in thousands of years, Wai-O-Tapu Thermal Wonderland covers over 18 square kilometres and is one of New Zealand's most colourful and diverse geothermal sightseeing experiences. The weather was beautiful and my impressions, gorgeous.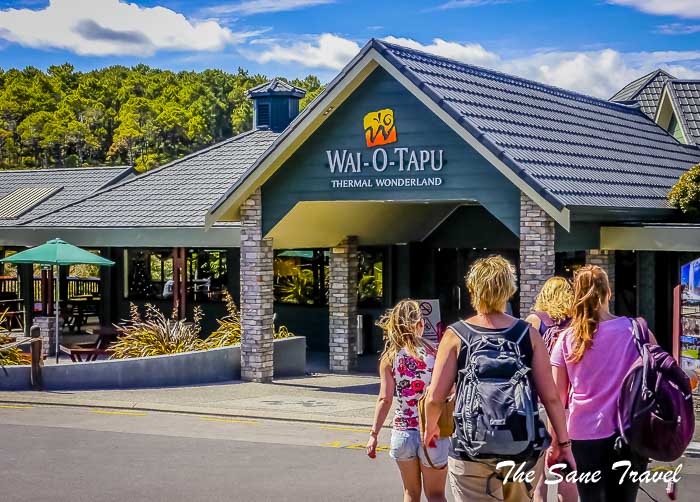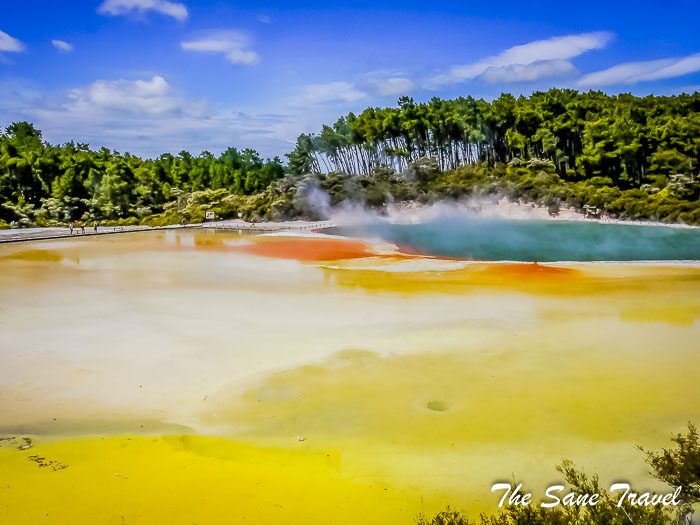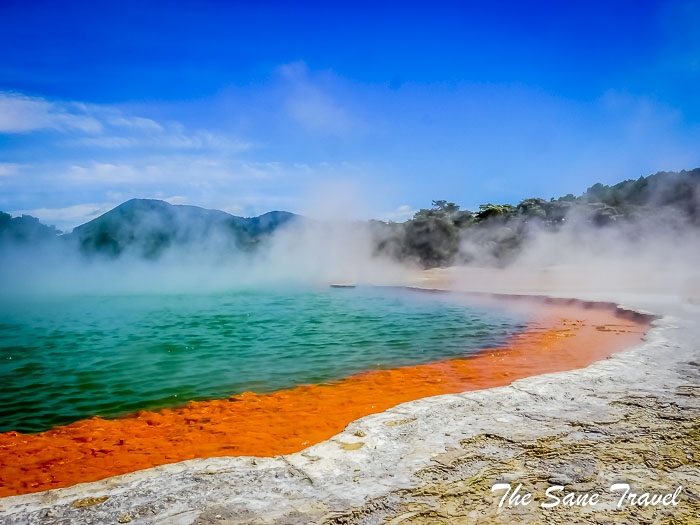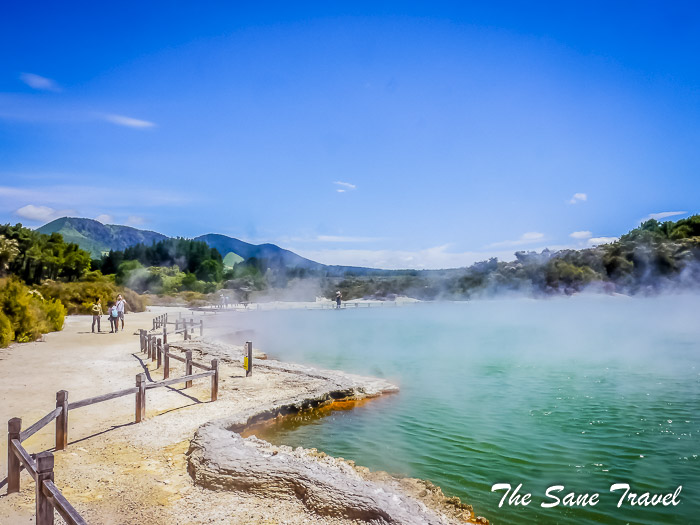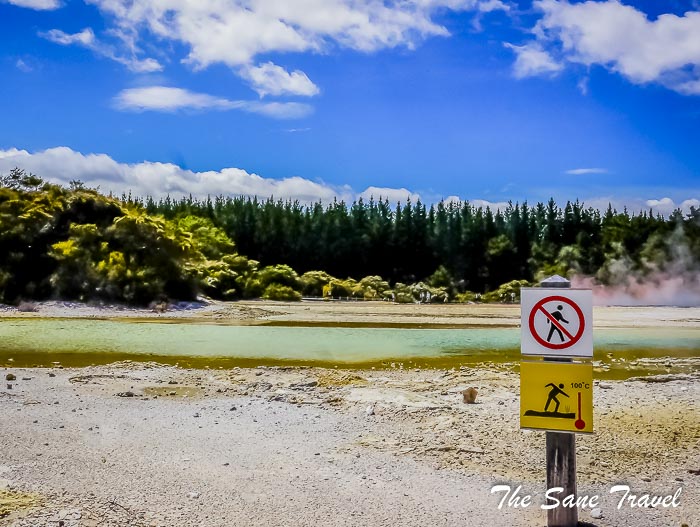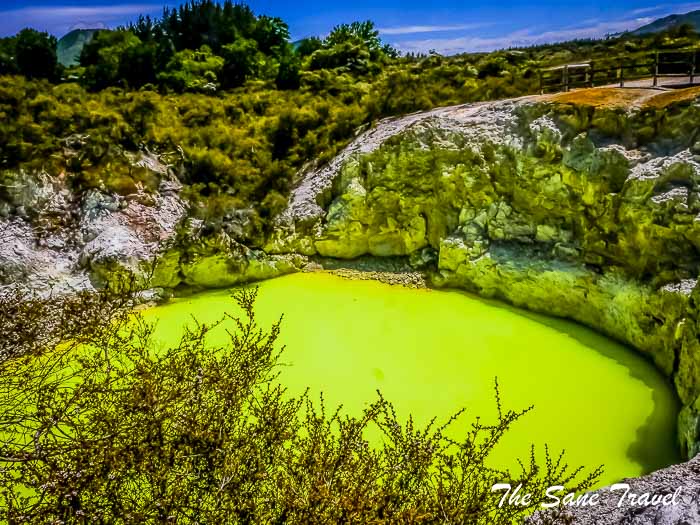 Next to the Wonderland, you can find the Lady Knox geyser.
5) Lady Knox geyser
Can you imagine that a geyser eruption can be started with washing powder? Yes, it's true. The prisoners of the open prison in Waiotapu in the early 20th century discovered the clearing in which the geyser was situated and that the spring could be made to erupt by adding soap. It was discovered when they added soap to the hot water coming from the clearing to wash their clothes and so the history of this geyser started. It was named after Lady Constance Knox, the second daughter of Uchter Knox, 15th Governor of New Zealand. The geyser is induced to erupt daily at 10:15 am by dropping a surfactant into the opening of the vent. Eruptions produce a jet of water reaching up to 20m and can last for over an hour, depending on the weather. The visible white coned spout is made of rocks placed around the base of the spring to enhance the eruption.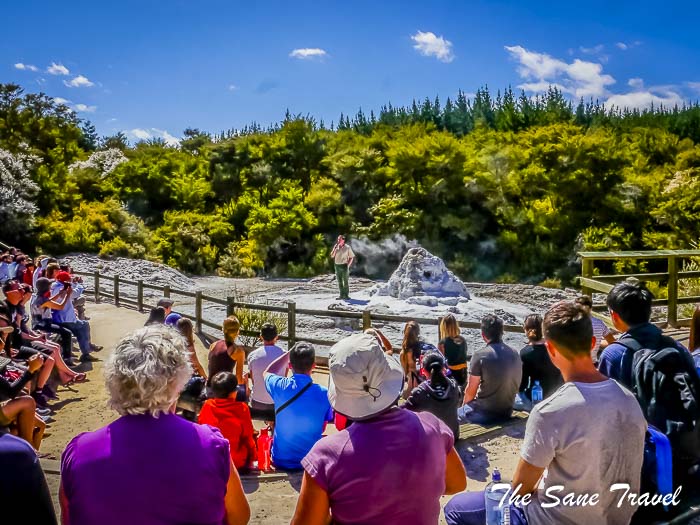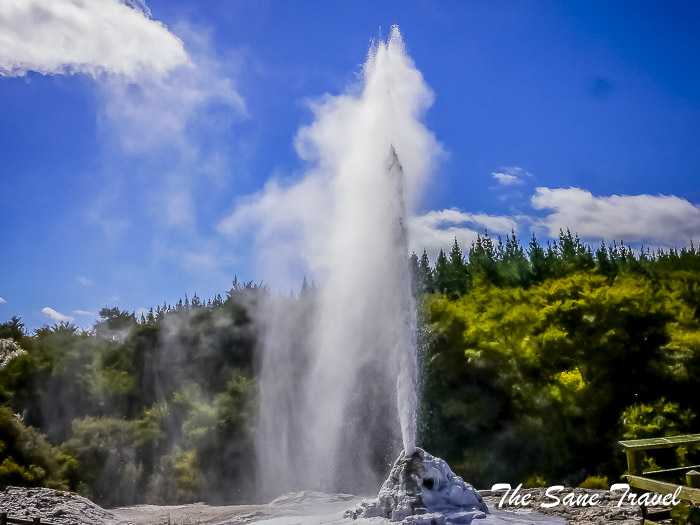 6) The Waimangu thermal area
The Waimangu thermal area was created during the eruption of Mt Tarawera in 1886. Waimangu means Black Water. I visited this area as an afternoon part of my guided day trip from Rotorua. The weather was gorgeous. I took the easy downhill stroll through the valley, passing spectacular thermal and volcanic features, including Inferno Crater Lake, where overflowing water can reach 80°C, and Frying Pan Lake, the largest hot spring in the world.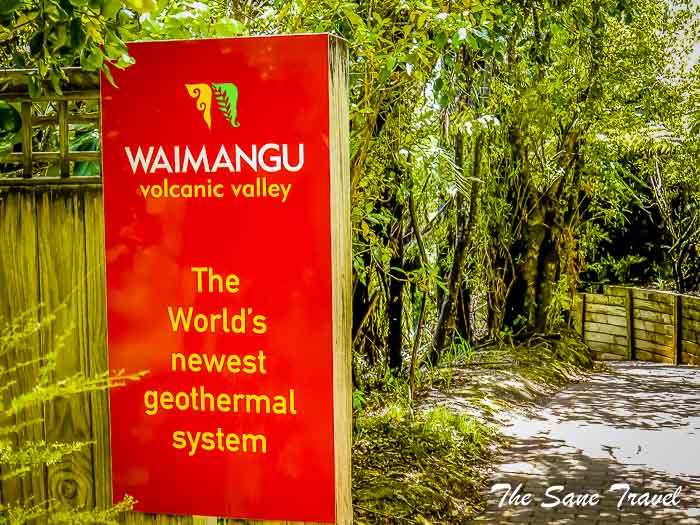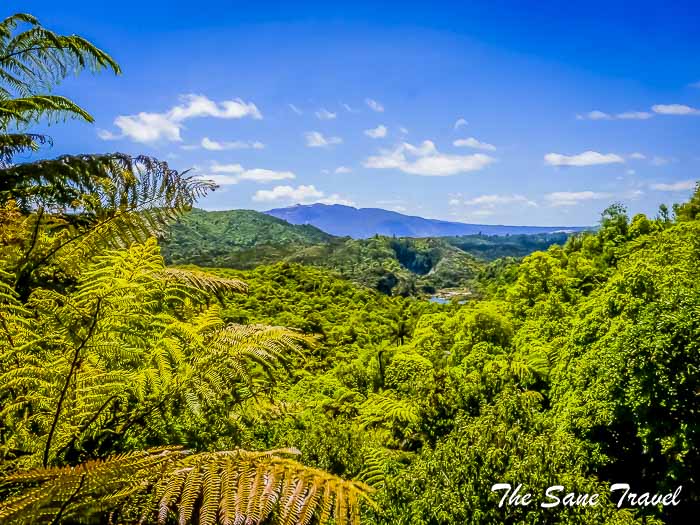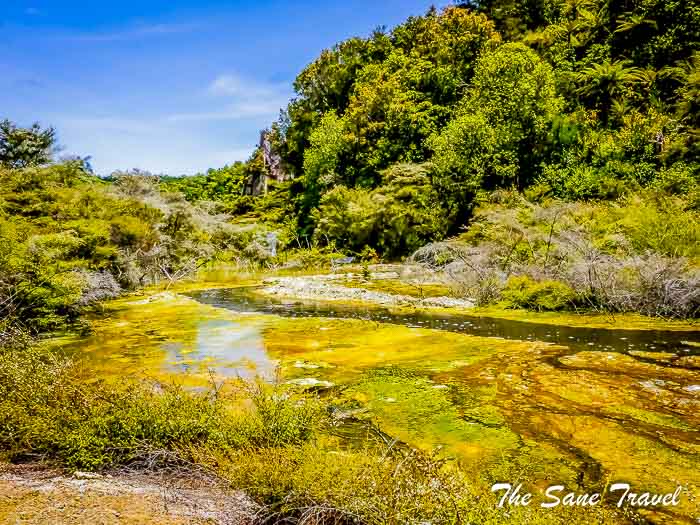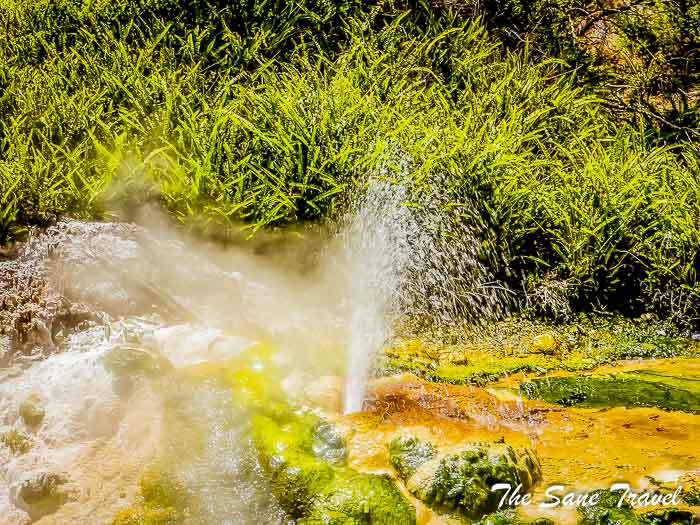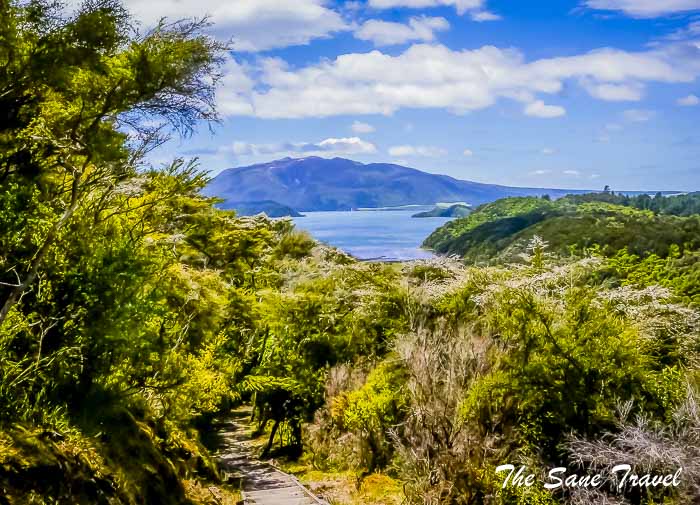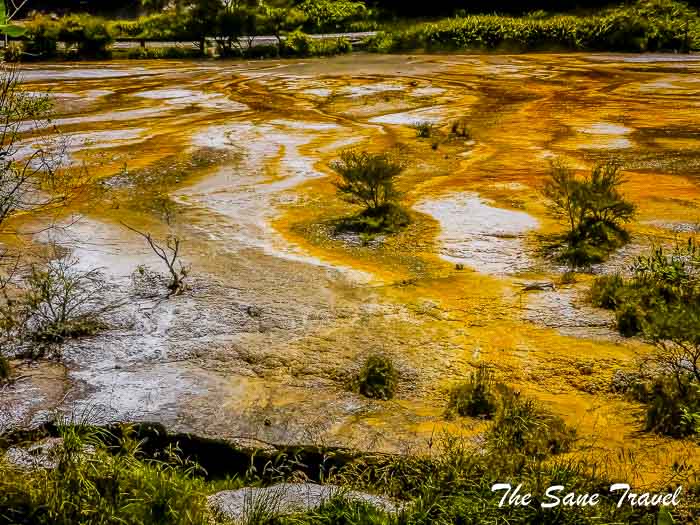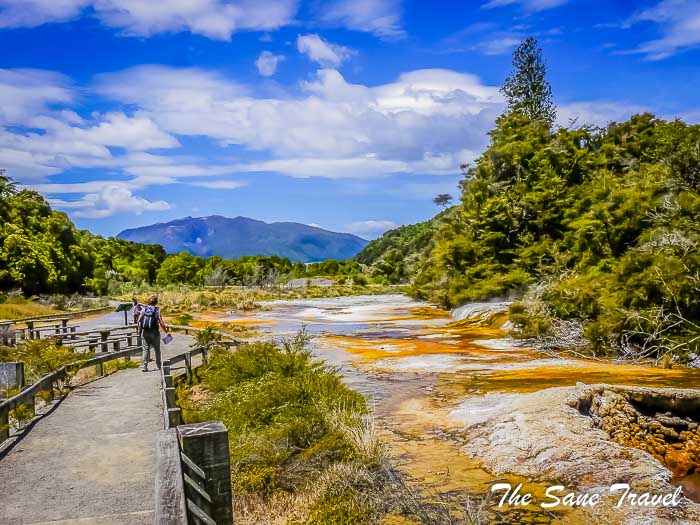 The walk continued down to Lake Rotomahana (meaning 'Warm Lake'). The black swans on the Lake were beautiful.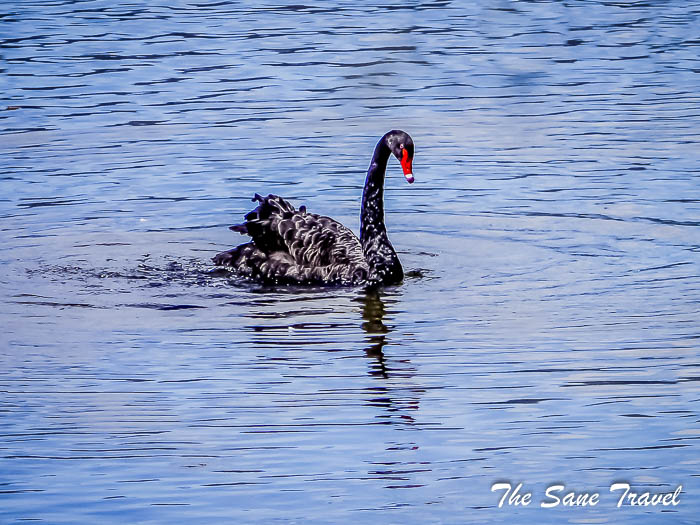 After Rotorua visit, move to Great Lake Taupo.
7) Great Lake Taupo
I really enjoyed Great Lake Taupo, the biggest lake of New Zealand, with 616 square kilometres of the surface area. It felt so peaceful and magnificent. I enjoyed the great views of the lake from my hotel room at SunCourt Taupo.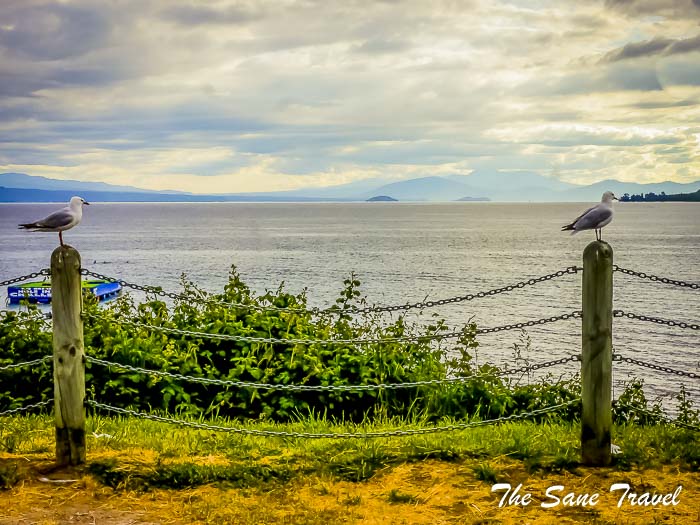 The sunset was just stunning.
I also decided to take a lake cruise on the last day of my Taupo visit. There are two main choices for doing that: Ernest Kemp Replica Steamboat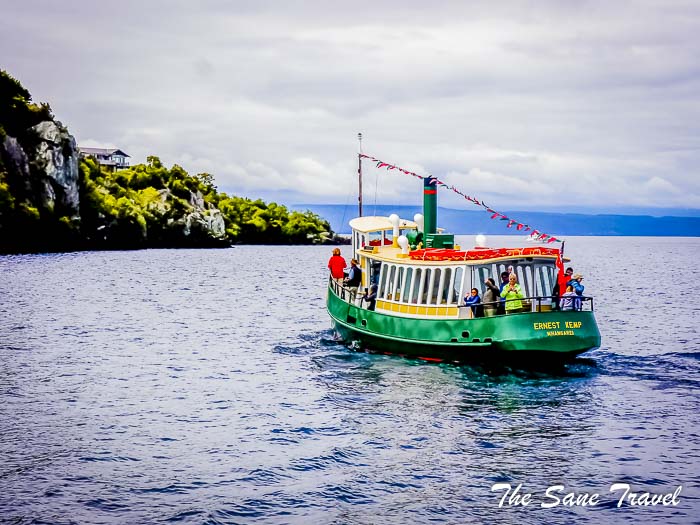 and Cris Jolly Outdoor scenic cruises. The first does two hours cruises, the second goes faster and makes the same trip in 1,5 hours. My choice, because of limited time, was Cris Jolly. The weather was a bit grey, still, the trip was nice. Besides the magnificent lake views, the second main attraction was Maori Rock Carvings at the Mine Bay. They are over 10 metres high and only accessible by water. The carvings were created in the late 70s by Matahi Whakataka-Brightwell and Jonathan Randell as a gift to Taupo.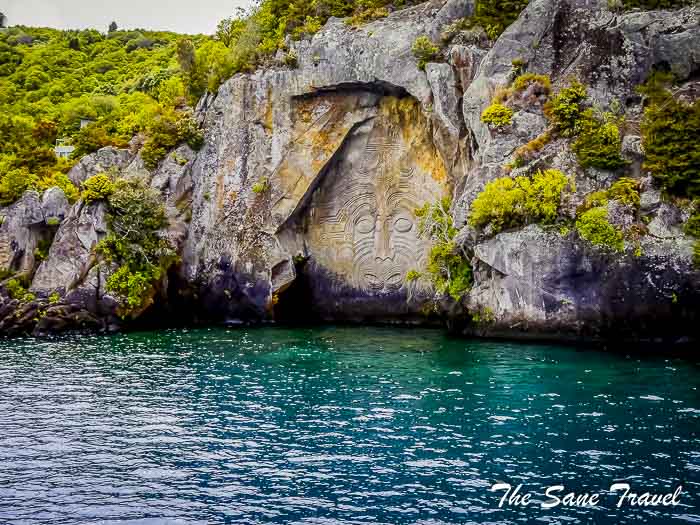 A nice addition to this visit was ducks flying to get bread from your hand.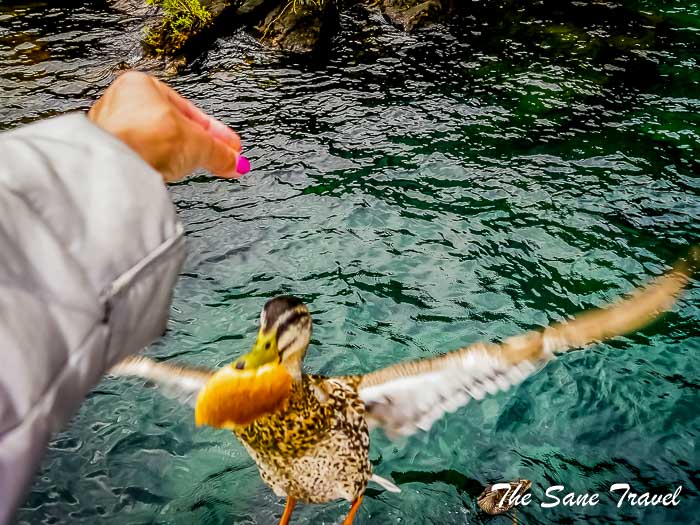 8) Huka Falls
Huka Falls near Taupo are different from the regular waterfalls elsewhere. The Waikato River, normally up to 100 metres wide, abruptly narrows to just 15 metres as it crosses a hard volcanic ledge. This, of course, causes a huge volume of water to collide together, forming a spectacular visual feast of powerful falls and rapids. It was my first sightseeing trip from Taupo after my arrival there at noon. I was lucky to catch the public bus to the Falls from Taupo, which goes just a few times a day. The view from the pedestrian bridge at the falls was spectacular.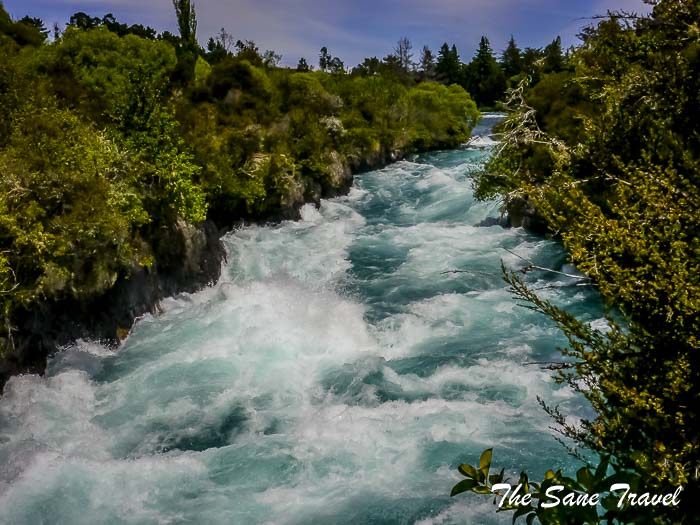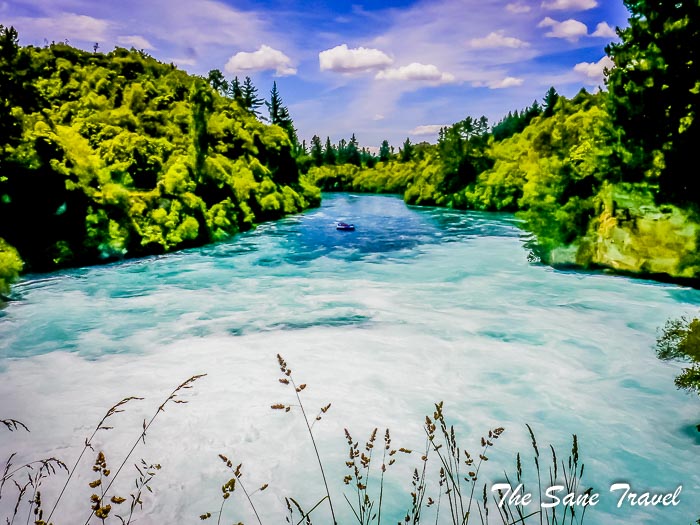 I took about a half an hour riverside walk back to Taupo, which actually took a bit longer because of bathing in a hot stream falling into the Waikato River.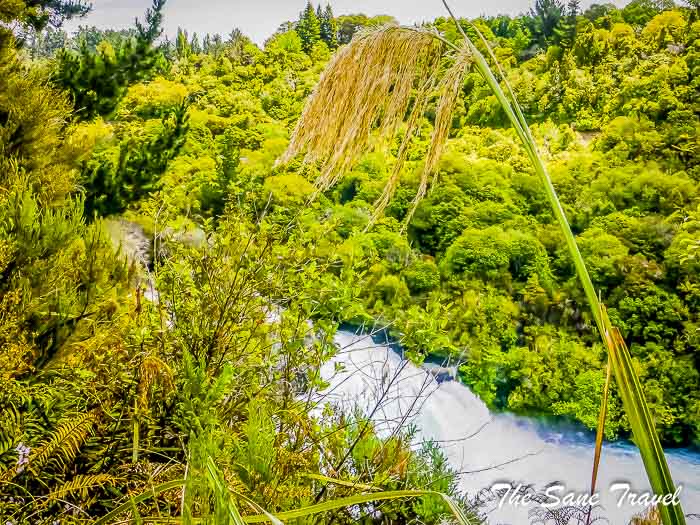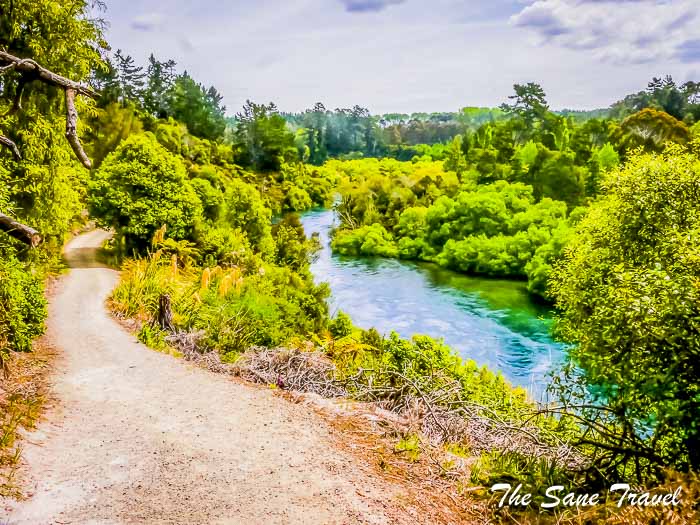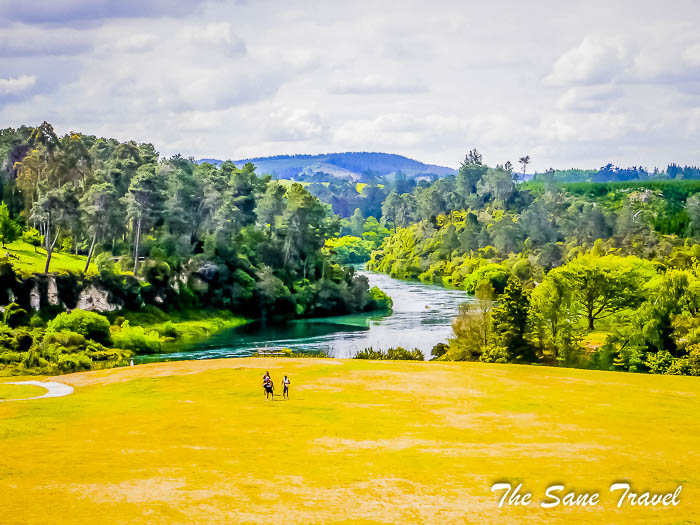 Do not forget to take your swimming suit with you for this experience. The last experience I suggest is Taranaki falls hike at Whakapapa.
9) Taranaki falls at Whakapapa
Whakapapa village is an excellent place for hikers all year round. It's a starting point of many short walks such as Taranaki Falls, Meads Wall, and Skyline, allowing admiring strange volcanic landforms. Longer options include the world renowned Tongariro Alpine Crossing and Tongariro Northern Circuit. Tongariro National Park Visitor Centre offers information and advice on all the adventures available in the area. Just one thing you have to keep in mind: nature exploring travel is dependent on the weather. I was lucky during my New Zealand trip in that sense, except for one rainy and grey day when visiting Whakapapa. Still, in the afternoon before that, I managed to do the Taranaki falls 6 kilometres walk. It begins 100 metres below Whakapapa Visitor Centre at Ngauruhoe Place.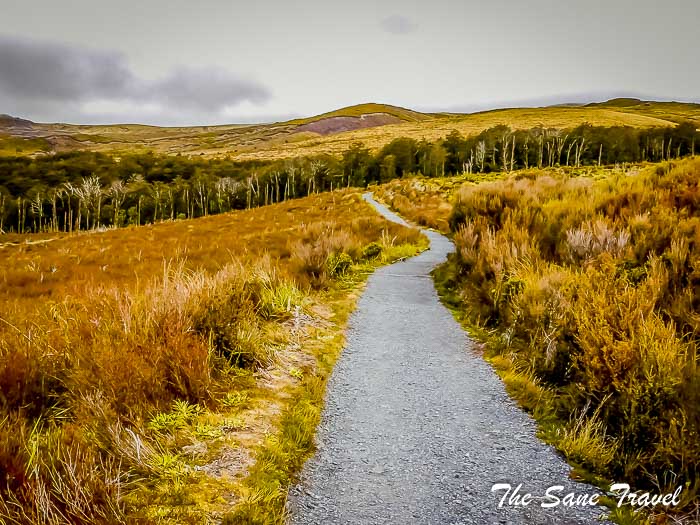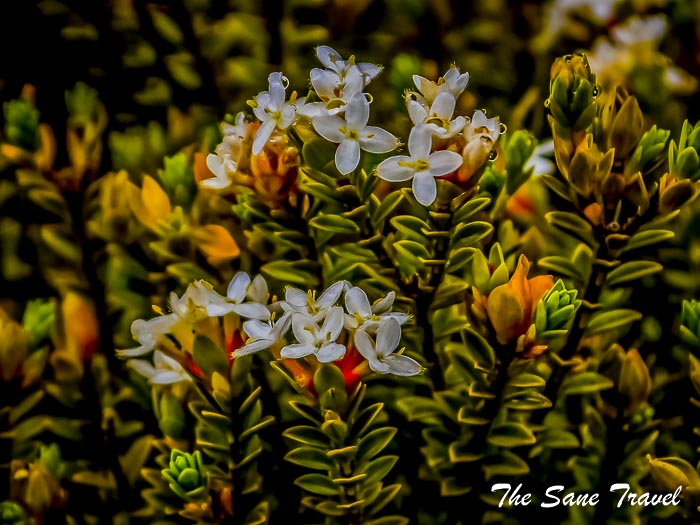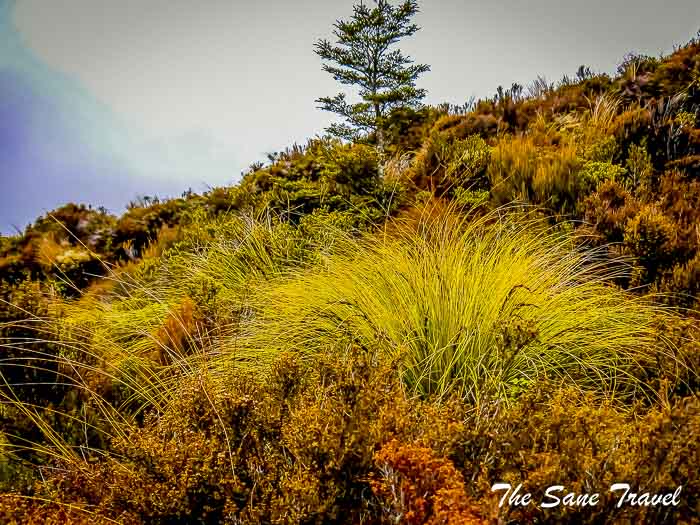 The upper and lower tracks form a loop with the waterfall situated around the half-way point.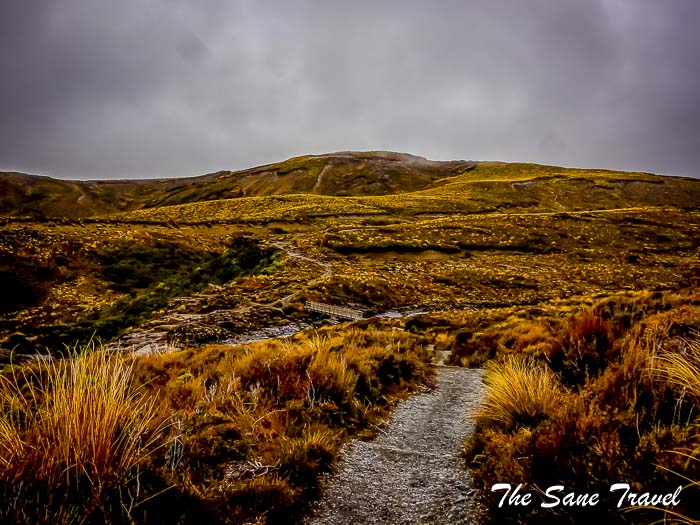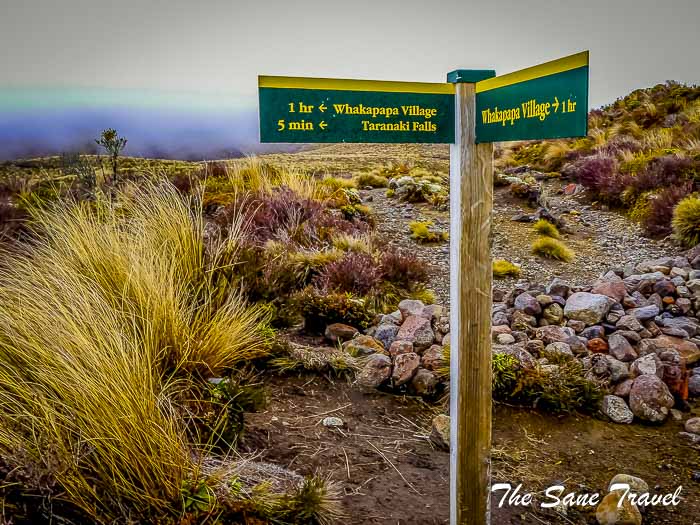 Falling 20 metres over the edge of a large lava flow Taranaki Falls plunge into a pool below.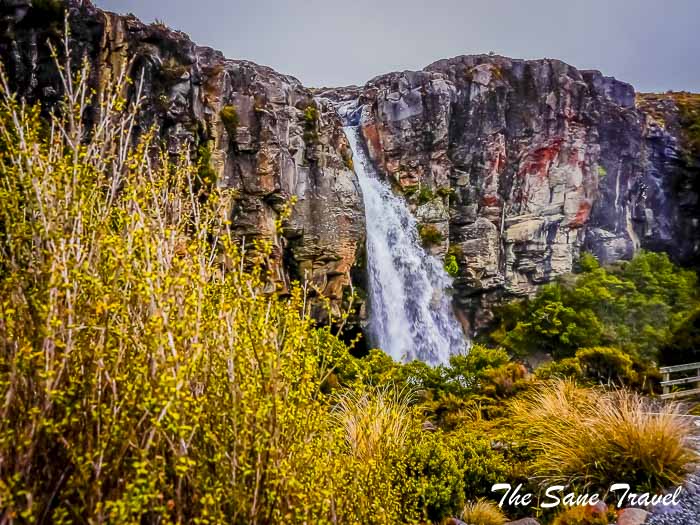 From the falls, there are spectacular views into the gorges of the Wairere Stream. The scenery was breathtaking, a bit reminding me of Scotland. If you are luckier than me with the weather, you can add at least one more day to your trip and do the awesome Tongariro Alpine Crossing.
Practical tips for organising your trip
Very likely, your journey will start and end in Auckland. Alternatively, from Whakapapa you can go to Wellington too. You can do your trip by rented car or using public buses. The main national coach bus company in New Zealand is InterCity and you can also use Skip Bus, which covers the main tourist spots of the North Island. If you start in Tauranga and end in Whakapapa this trip will take five days, so you should add a few days for getting there and back.
Like it? Pin it!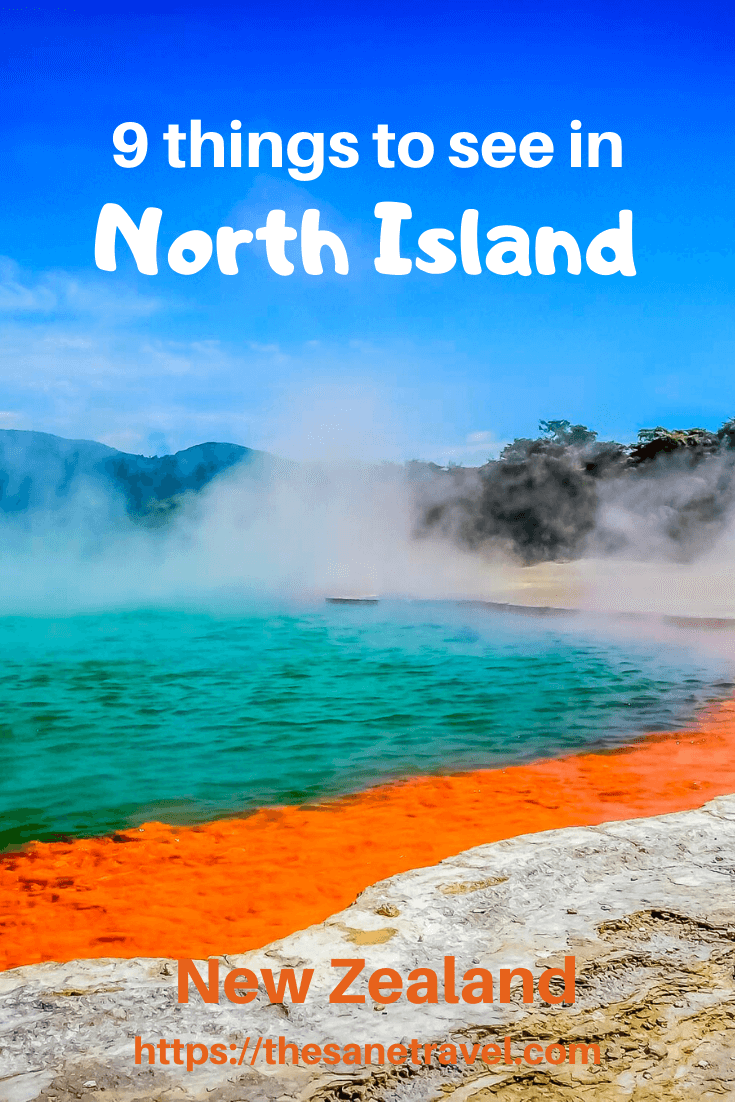 What did you think? Have you been to New Zealand? Or perhaps you're thinking of visiting in the near future? Either way, I'd love to hear from you so please add your comments below.
Rewamped by Anita on March 22, 2020
Author: Anita Sāne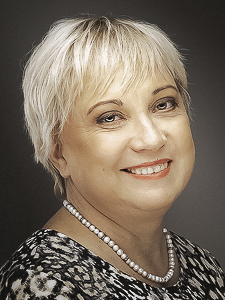 About the author
Anita is a part-time traveler, passionate photographer, and a retired career woman from Latvia, traveling mostly solo for more than 15 years. She is a skilled travel planner planning and executing her travels by herself. Anita wants to show you how to travel the world and open your mind to new experiences. Follow her also on Facebook, Instagram, Pinterest, Twitter, and Bloglovin.