What do tourists tend to think about Romania? Romania is well-known for being the home of Dracula and has many appealing attractions, such as Bran Castle and Transylvania. However, the country is made up of ten distinct regions, each with its own unique aspects. On my last trip to Romania, I had the opportunity to explore the Bucovina and Maramures regions, which boast a number of UNESCO World Heritage sites, such as the painted churches of Bucovina and the wooden churches of Maramures. I had a wonderful six-day private tour with Holiday to Romania, whose knowledgeable guide provided me with an in-depth look into the culture and history of this region.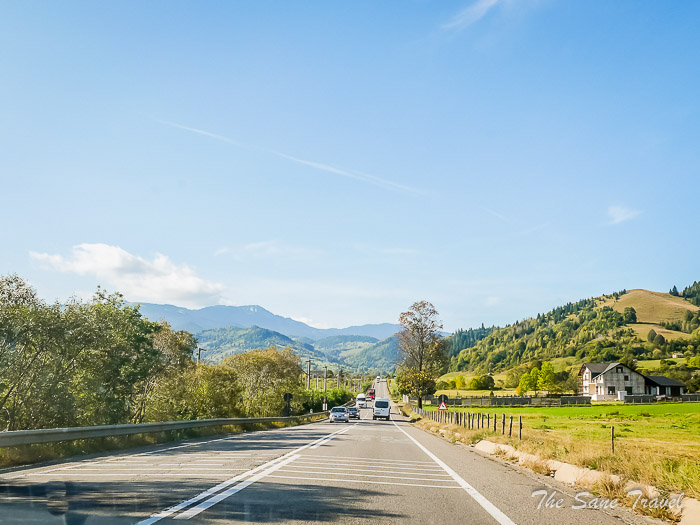 Day 1
Bucharest - Mausoleum of Marasesti – Zaga Zaga – Gura Humorului
At the start of the Bucovina and Maramures Treasures tour, I was warmly welcomed by the knowledgeable guide at my hotel in Bucharest before we hit the road heading north to Bucovina. The beautiful vineyards of Vrancea left me in awe.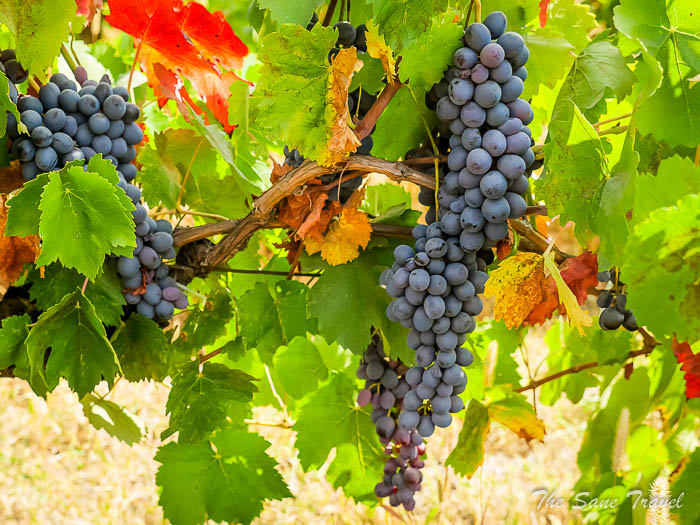 I also had a chance to check out the Mausoleum of Marasesti. This monument is a memorial to the heroes of the First World War and is situated in Vrancea, as it was the location of the main battles on the Eastern Front. Currently, the mausoleum is the burial site of 5,073 soldiers and officers.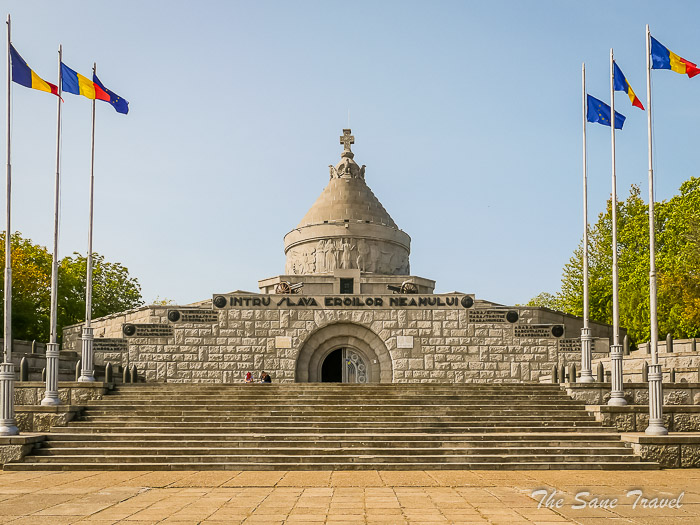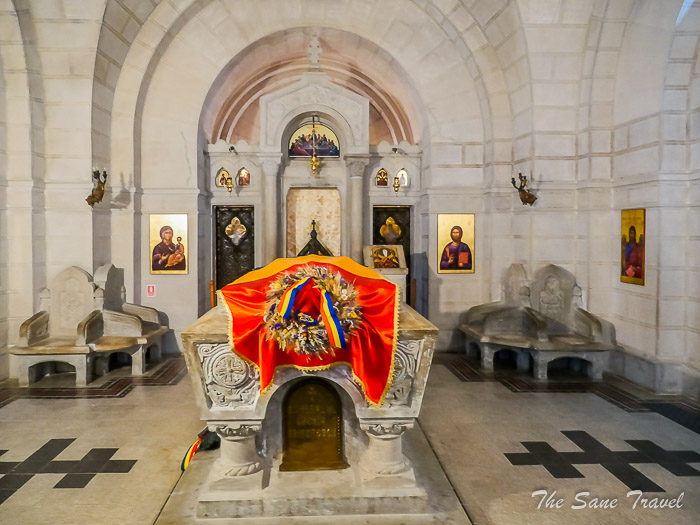 There is another museum next to the mausoleum that exhibits paintings depicting the history of Romania.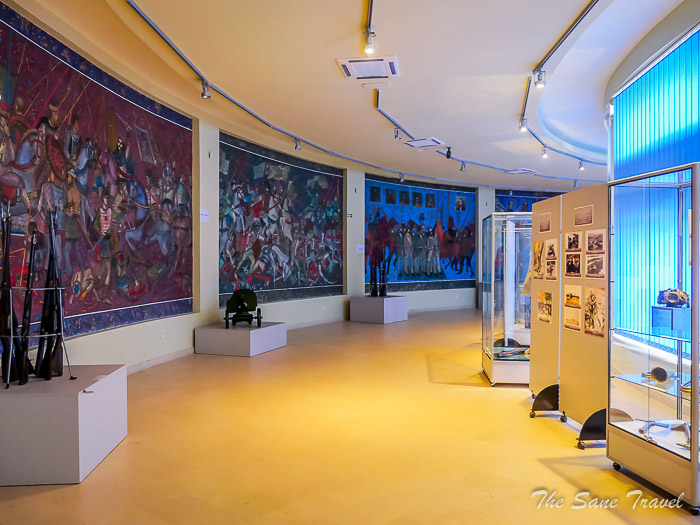 Before my further voyage to Bucovina, I had the pleasure of indulging in a delightful meal at Zaga Zaga Resorts, comprising a local fish dish and local wine.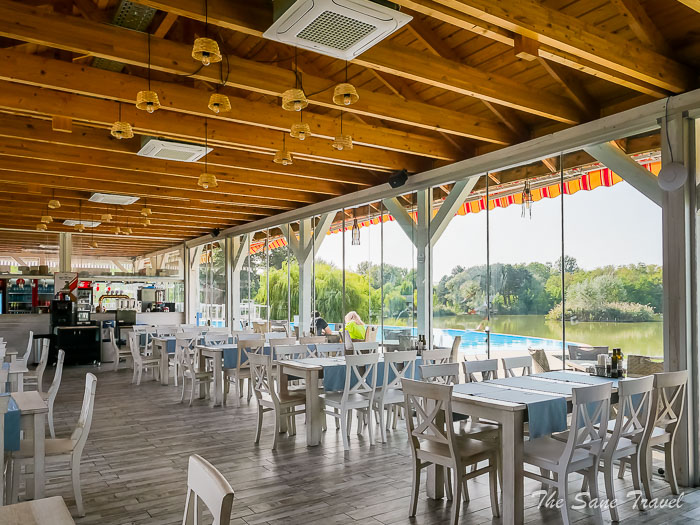 The resort offers numerous lodging options, such as mobile bungalows, houseboats and glamping-style yurts. It also features four restaurants that can serve up to 2,000 people at a time and a barn for private and corporate events. Furthermore, the resort offers a range of entertaining activities in the form of an adventure park, concert and festival area, animal farm, swimming pool and two tennis courts. All of this is located in the scenic Siret delta and forest, which covers 82 hectares. After a lengthy drive, we stayed overnight at Hotel Best Western Bucovina in Gura Humorului.
Day 2
Bucovina Painted Monasteries – Black Pottery Workshop
I began the day at the Folk Traditions Museum of Bucovina, where I had the opportunity to explore the regional culture and customary clothing. This museum features a wide range of genuine folk costumes, home goods and other artefacts illustrating the local lifestyle.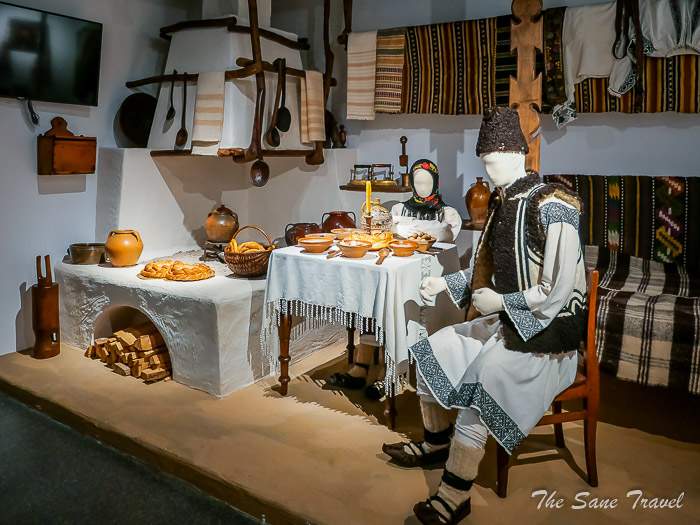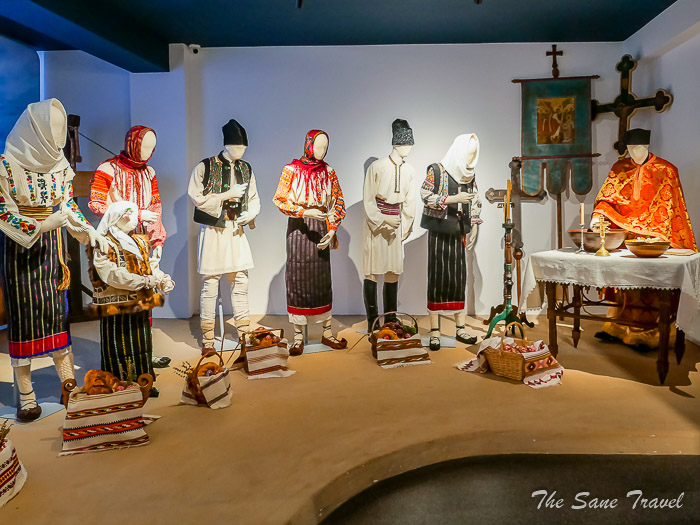 On the second day, I explored four of the iconic painted monasteries – Voronet, Moldovita, Sucevita and Humor – known as 'the big four'. Voronet is renowned for its Last Judgment fresco.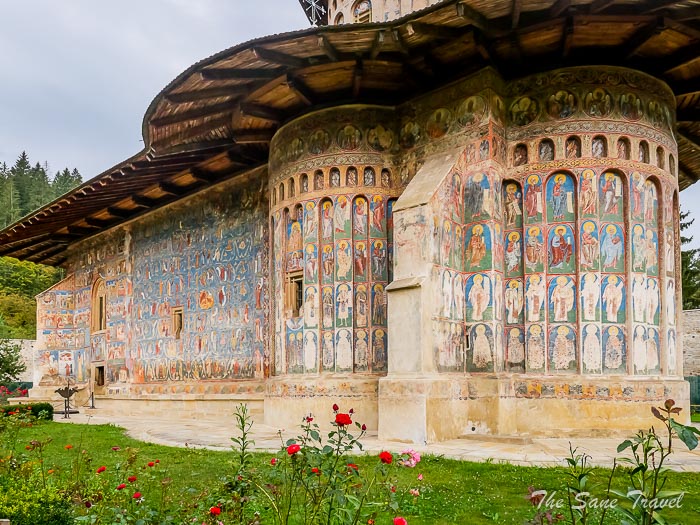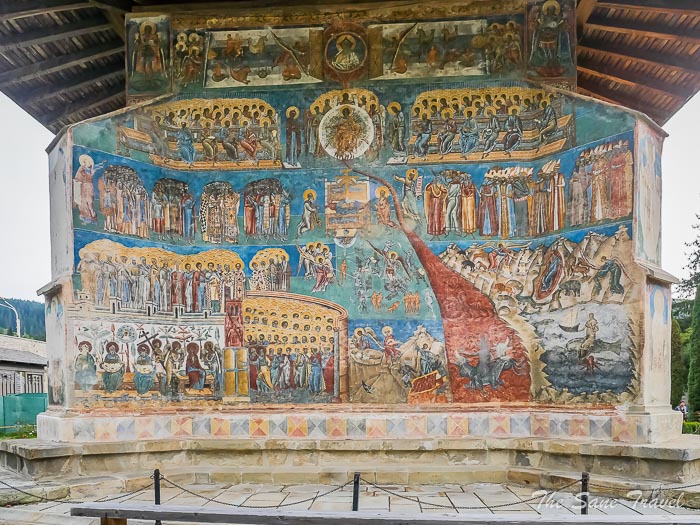 Moldovita has two towers on either side of its facade and a sturdy gate tower.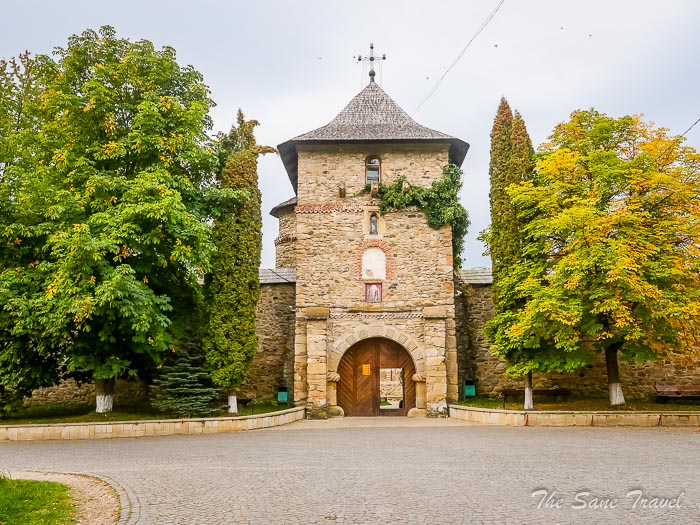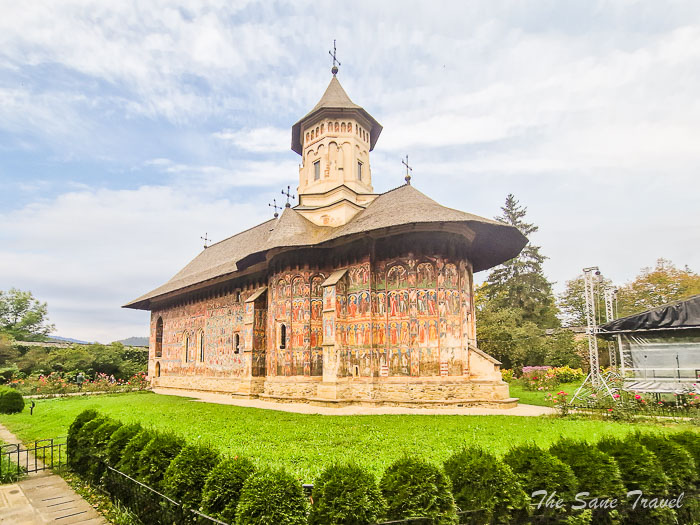 Sucevita, combining Byzantine and Gothic elements, is the largest of all the monasteries, looking more like a fortress than a monastery.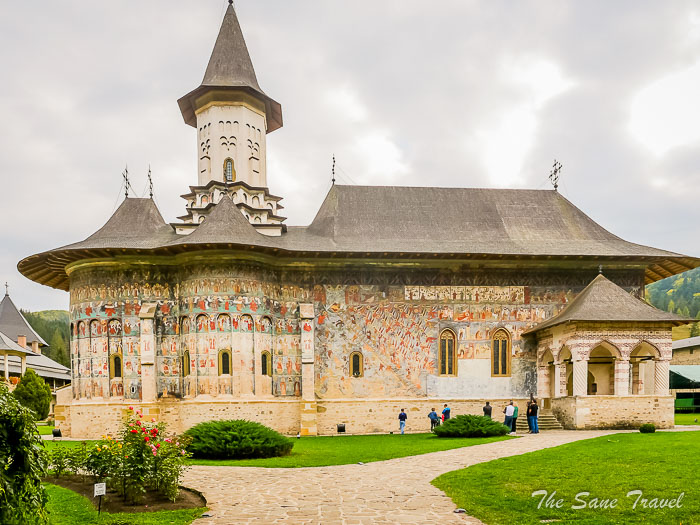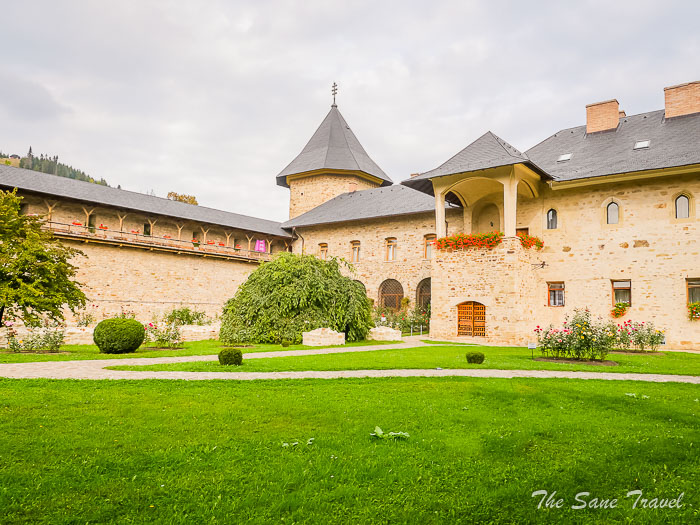 Later in the afternoon, I visited a black pottery workshop to learn about a pottery-making technique specific to the region.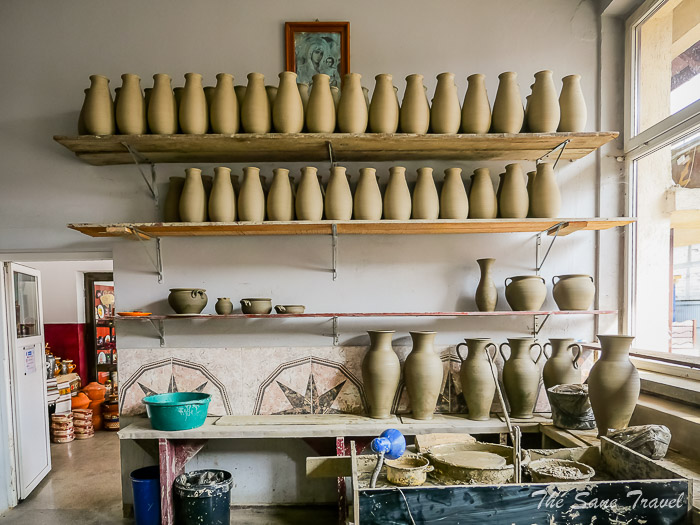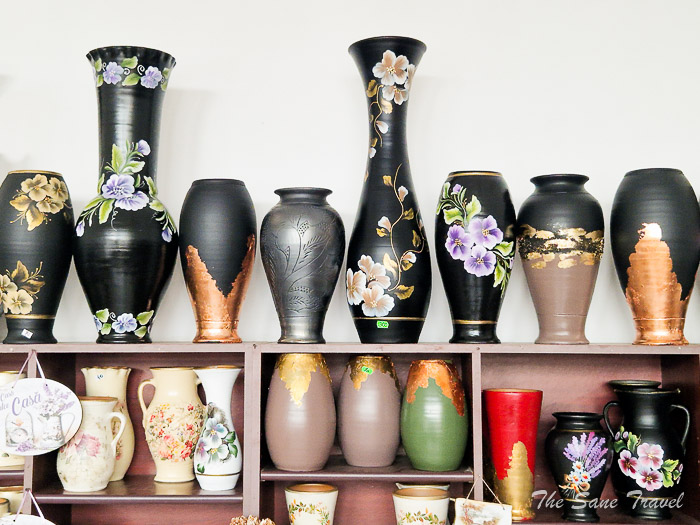 Lastly, I saw Humor Painted Monastery, the only one without a belfry tower, which is known for its unique red shade used in its frescoes.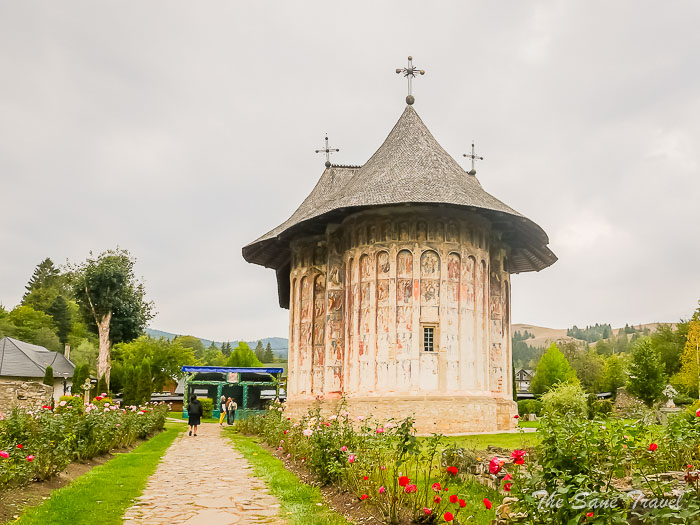 Accommodation in Gura Humorului at Hotel Best Western Bucovina.
Day 3
Painted Eggs Museum – Ieud Wooden Churches – Woman Museum
This day was dedicated to delving into the singular culture and customs of the Maramures area. In the morning, I went to the Vama Egg Museum, run by an egg-painting artist, to see eggs from all over the world and discover the ancient tradition of egg painting typical for the region. The museum, spread over an area of 800 square metres, has more than 11,000 eggs housed in glass cases; it features eggs from international shows plus Bukovina eggs with unusual, old designs and motifs passed down from their ancestors.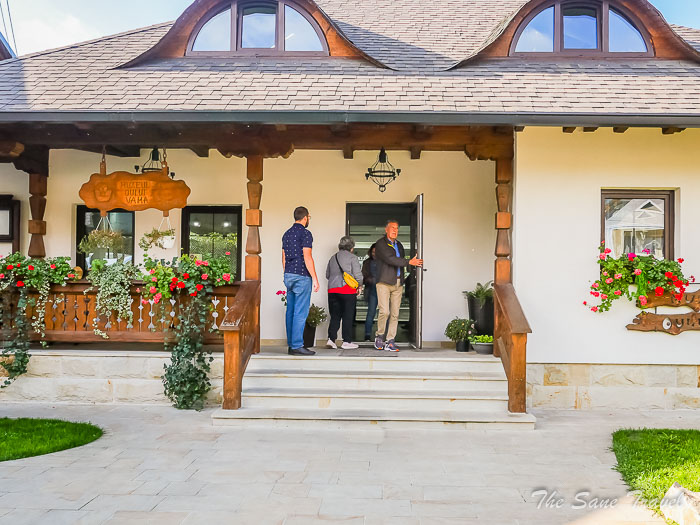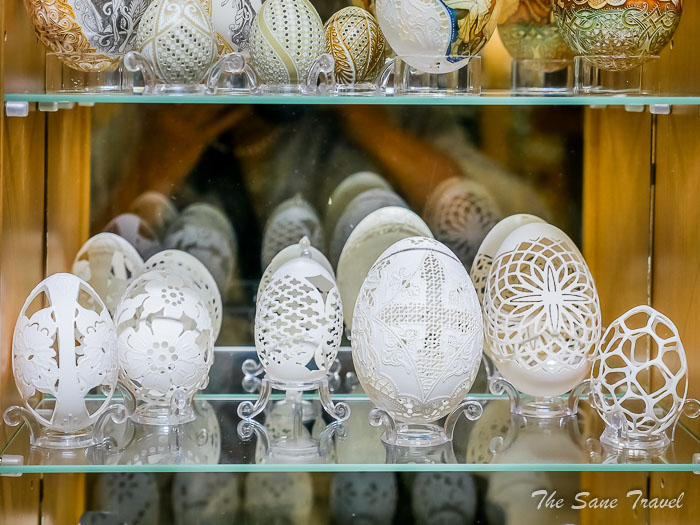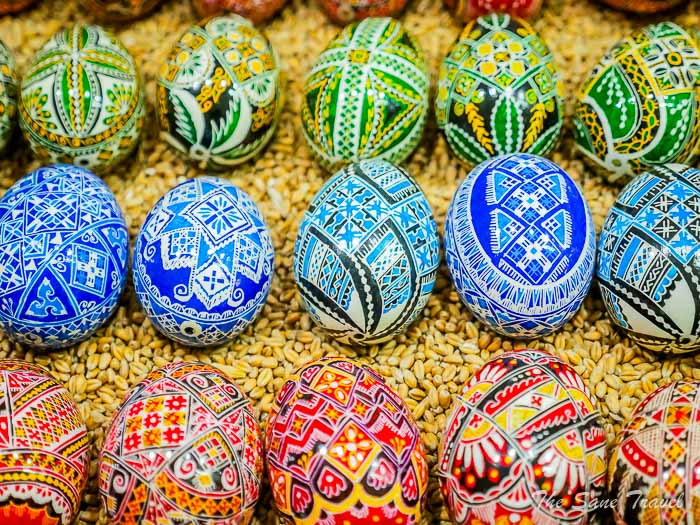 Afterwards, we drove across the mountains to Maramures, the area renowned for its isolated beauty and strong sense of community. In the village of Dragomiresti, I visited a museum situated in a 300-year-old building and learned about the old way of life of the locals.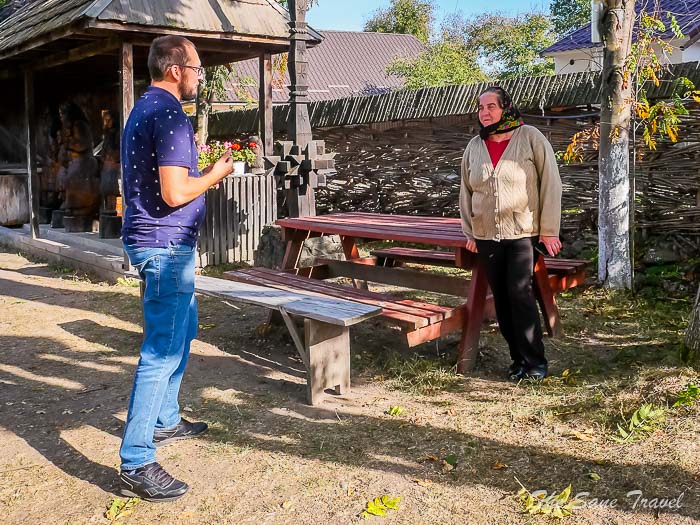 Additionally, we went to the Ieud Hill wooden church, a UNESCO World Heritage Site, where the Codex of Ieud was uncovered in the attic. This record, which dates back to 1391, is widely considered to be the oldest known example of the written Romanian language.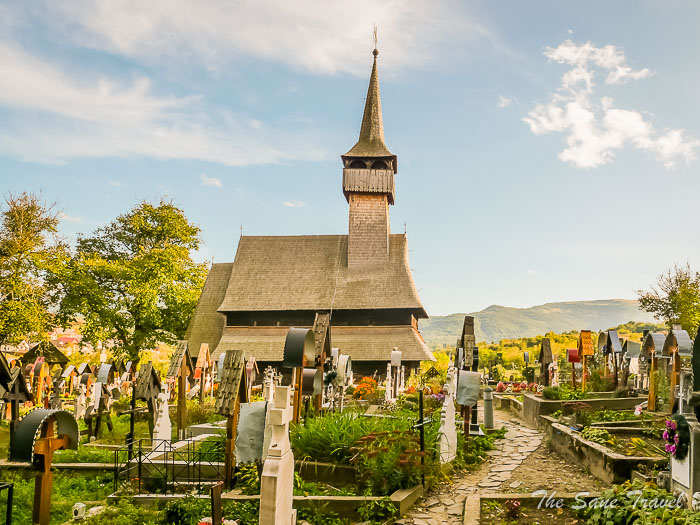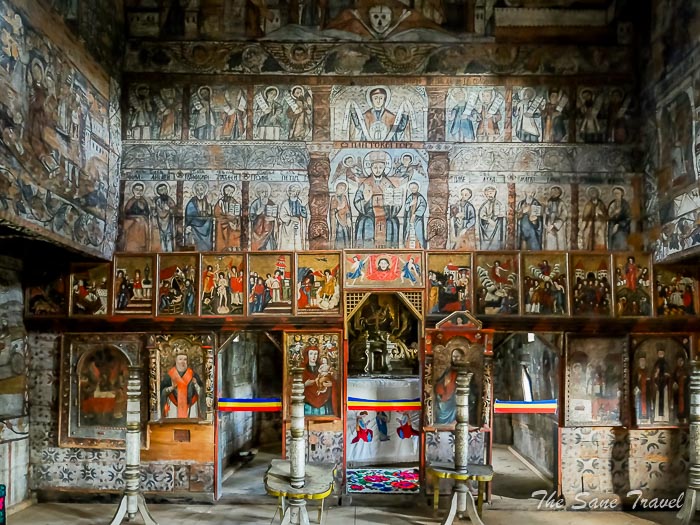 At the conclusion of this day tour, I visited the Teo Barsan traditional woodworking workshop, which specialises in crafting objects out of oak and other types of wood, from small handicrafts to churches and wooden houses. The founder of the workshop has sadly passed away, but his family members are continuing the admirable craft.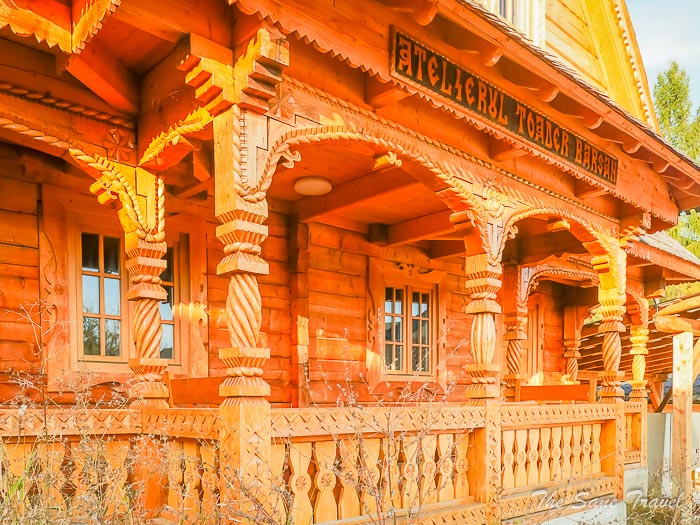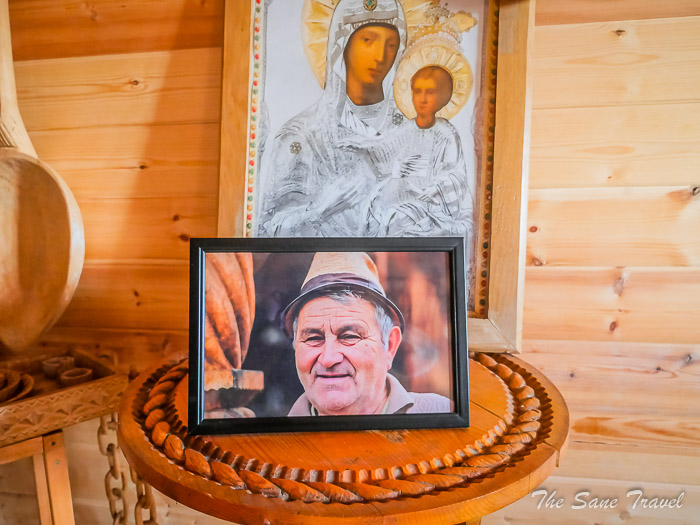 To completely experience Maramures, I stayed overnight in a private house in the village and savoured a home-cooked meal with traditional homemade plum brandy.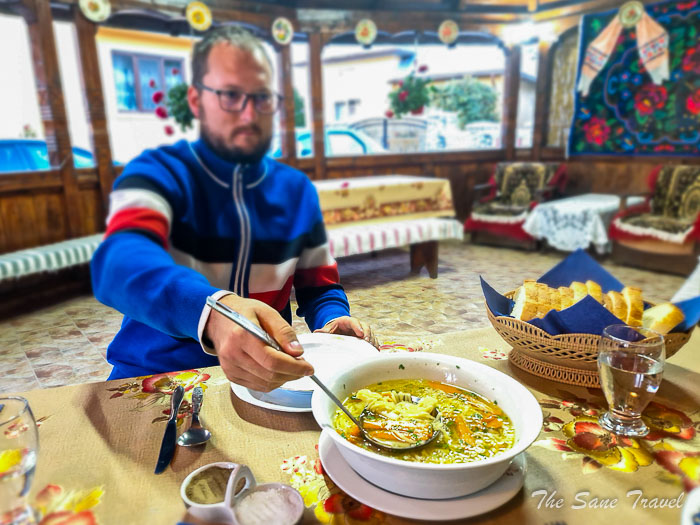 Homestay accommodation in Vadu Izei.
Day 4
Village Walk– Sighetu Marmatiei – Communism Memorial – Sapanta Merry Cemetery
After breakfast, I took a walking tour of the traditional village of Vadu Izei, where I learned about local customs and traditions. I was lucky to see an icon-glass workshop and meet the artist.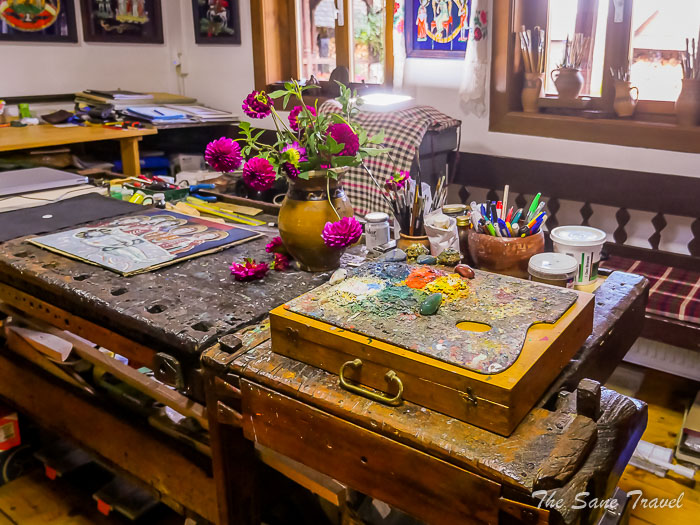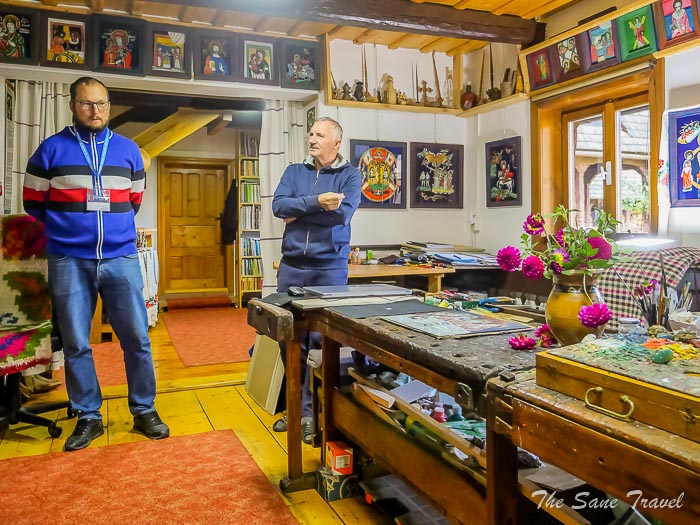 A local plum brandy distillery was interesting.
I also came across a natural whirlpool that local women still use for washing carpets and blankets.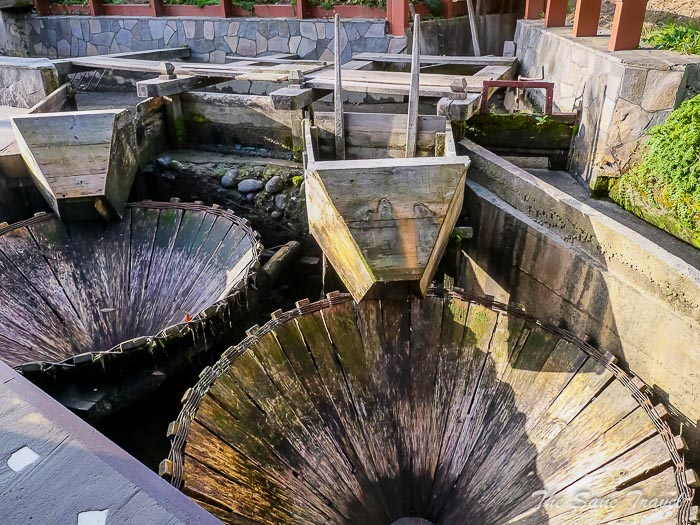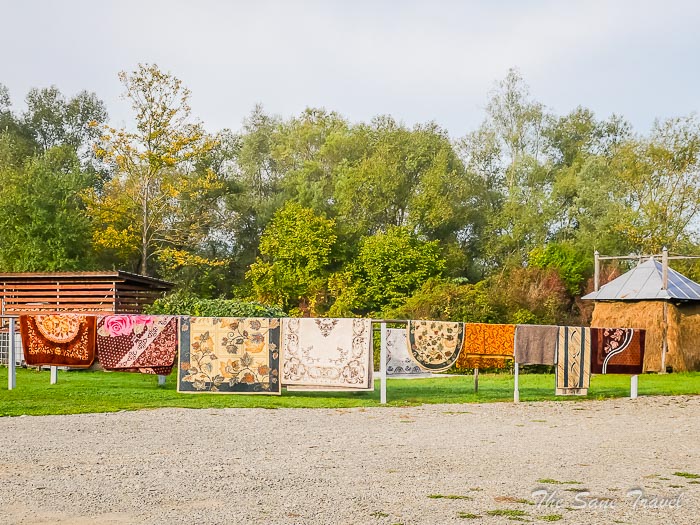 After the village tour, we proceeded to Sighetu Marmatiei town. Sighetu Marmatiei can be located where a map of Romania is pinned to the wall. The Nail is an unofficial icon that symbolises the city.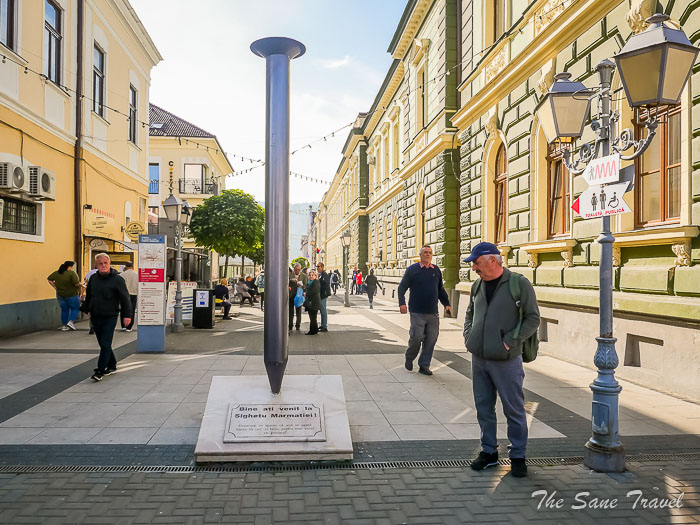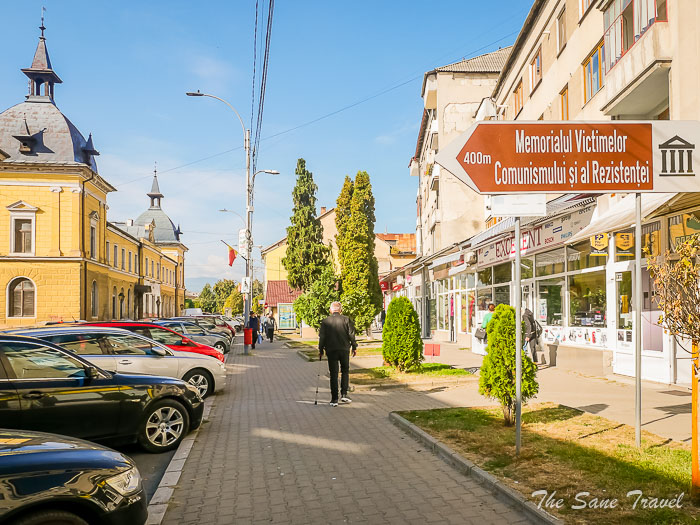 I visited the Memorial of the Victims of Communism and of the Resistance, which was a political prison during the period of communism.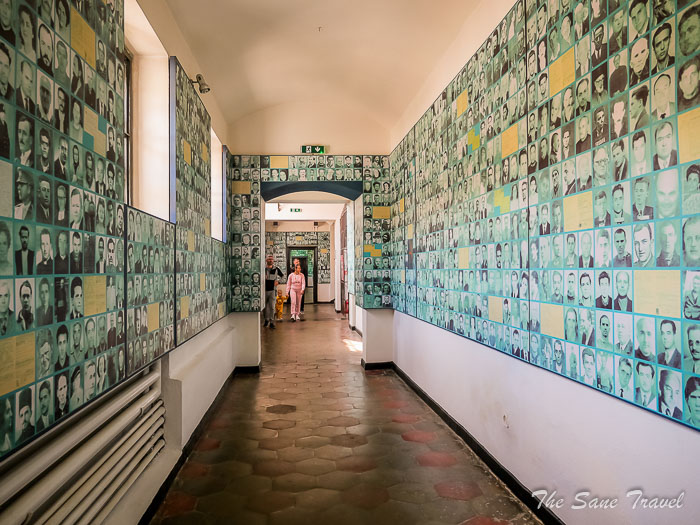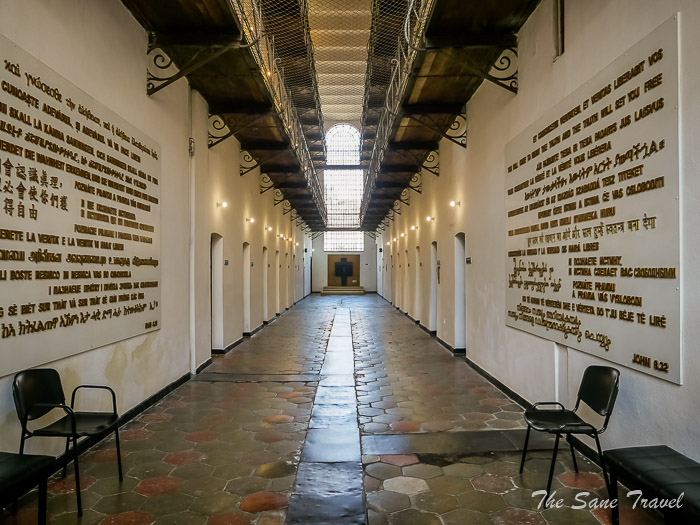 It was interesting to see the house of Nobel Peace Prize Winner Elie Wiesel, who was born in Sighetu Marmatiei.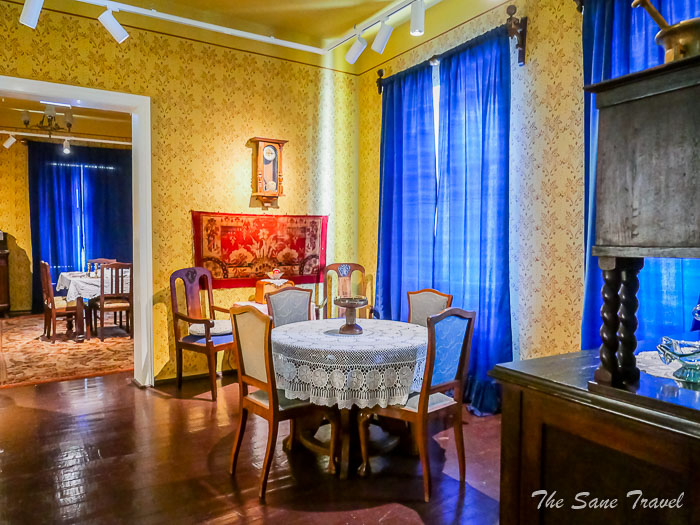 Unexpectedly, I came across one of the largest synagogues in Eastern Europe and the first to be built in Europe after 1940. The Great Synagogue, which was set on fire in 1944 by the retreating Nazis after they had used it as a place of detention for 140 Jews, was replaced by a new one in 2021. The Jewish complex in Sighetul Marmatiei consists of a new synagogue, a restaurant and a Jewish school.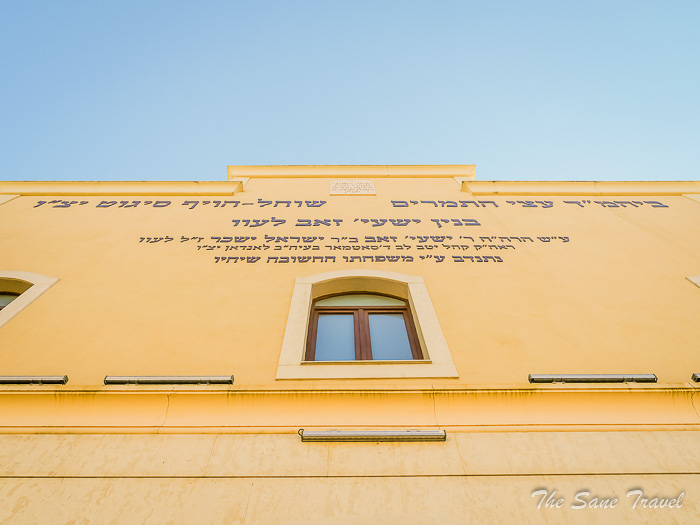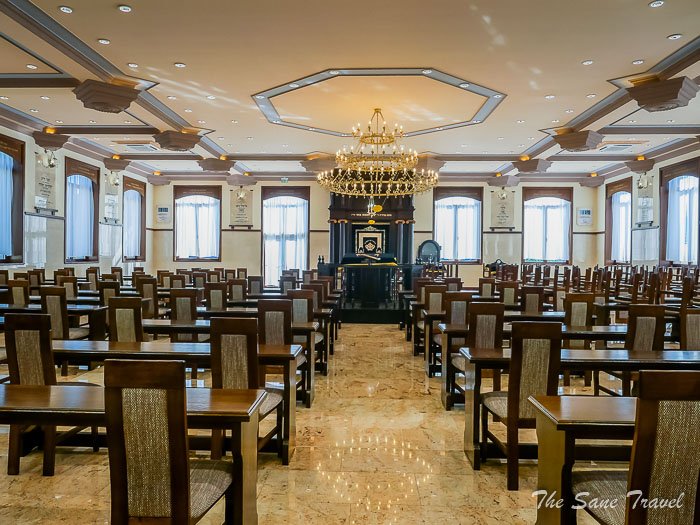 In the afternoon, I visited Sapanta, known for its Merry Cemetery, featuring wooden gravestones inscribed with humorous stories about the deceased.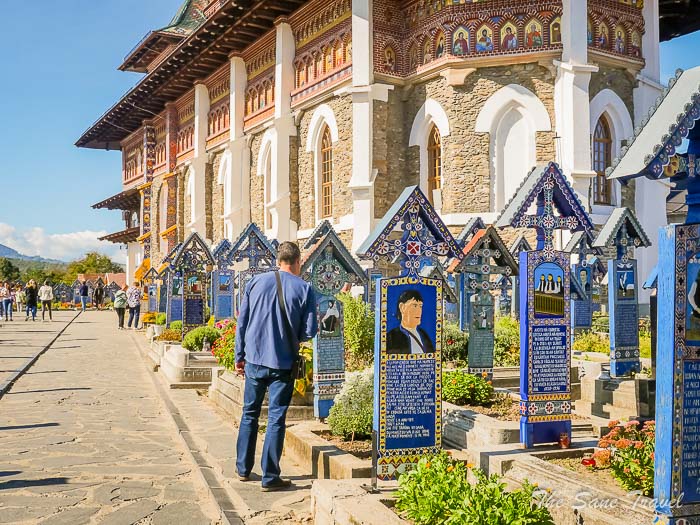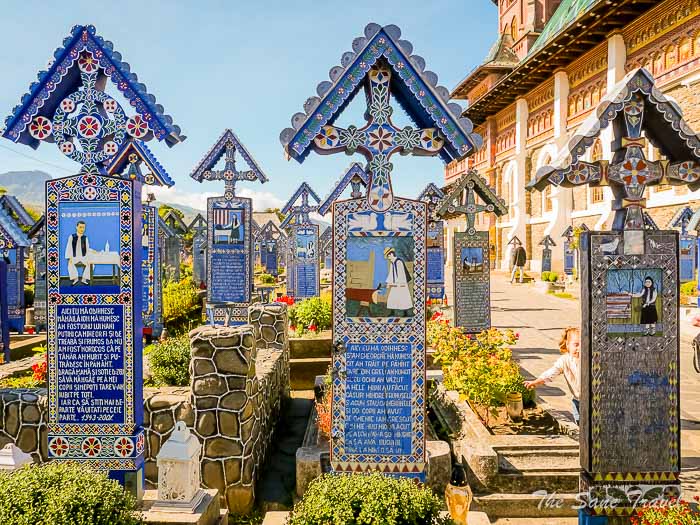 The village is also home to Sapanta Peri Monastery, the tallest wooden structure in the world.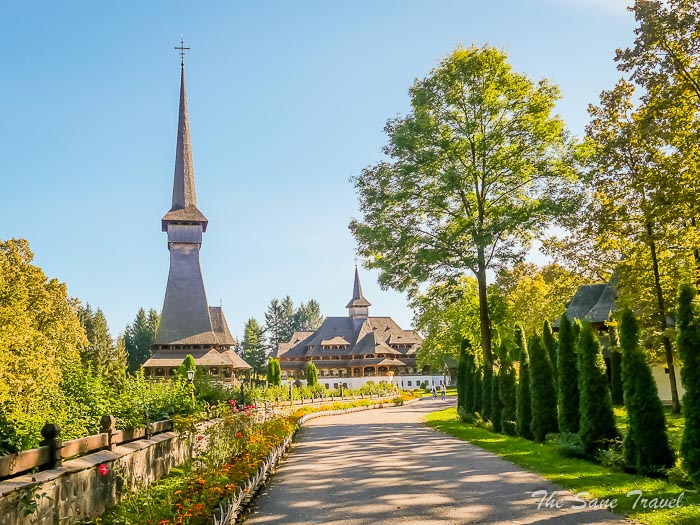 We concluded our tour by visiting St. Paraschiva's Church in Desesti, one of seven churches in Maramures included in the UNESCO World Heritage list. The church, constructed in the late 19th century and restored in the 90s, is in great condition and is adorned with artwork across the walls of its three rooms.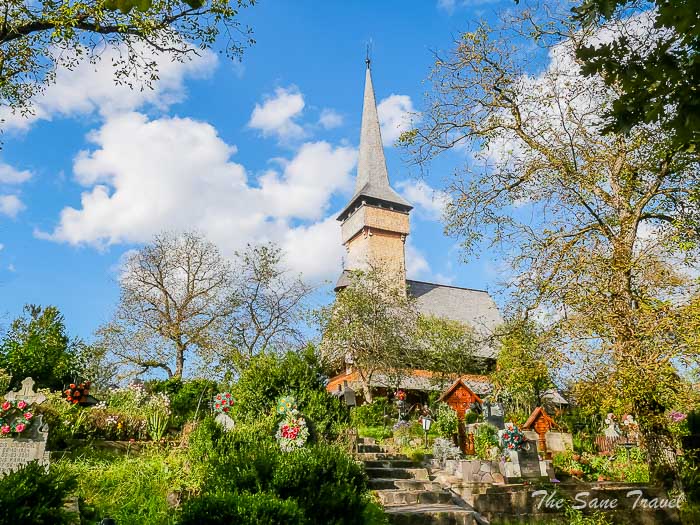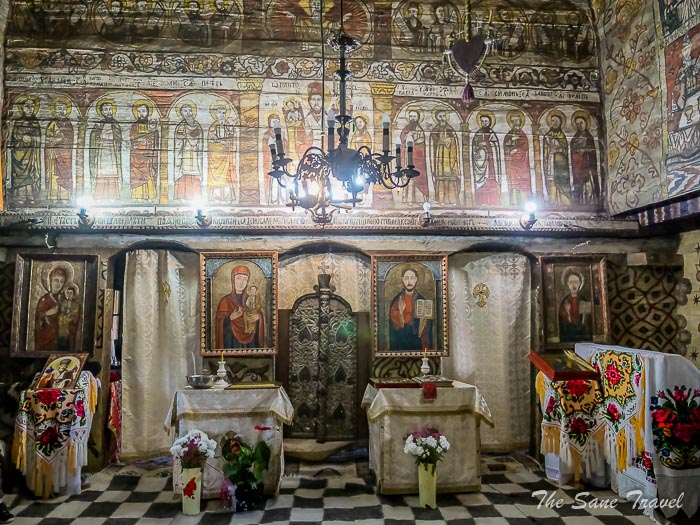 I had a wonderful evening, as I was treated to a home-cooked dinner and a Maramures folklore show at my accommodation. It was a great way to learn about the local culture and customs.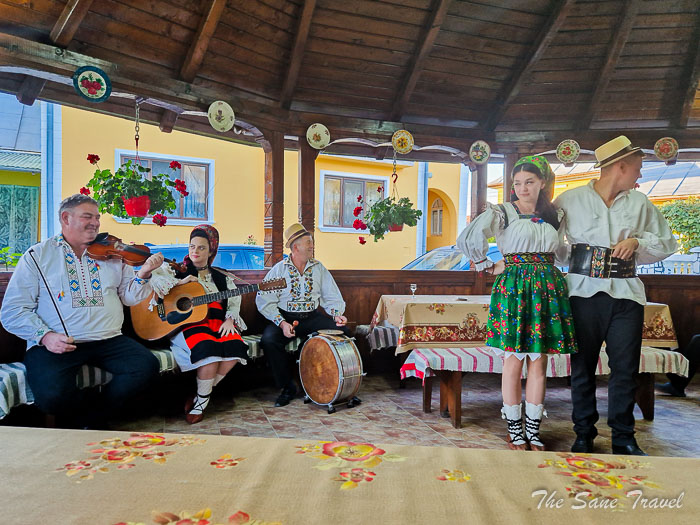 Homestay accommodation in Vadu Izei.
Day 5
Steam Train Trip – Barsana Monastery
On the fifth day, I took a six-hour journey on a steam-powered Mocanita train, popular among tourists and rail enthusiasts, to experience the beauty and wilderness of the Carpathian Mountains.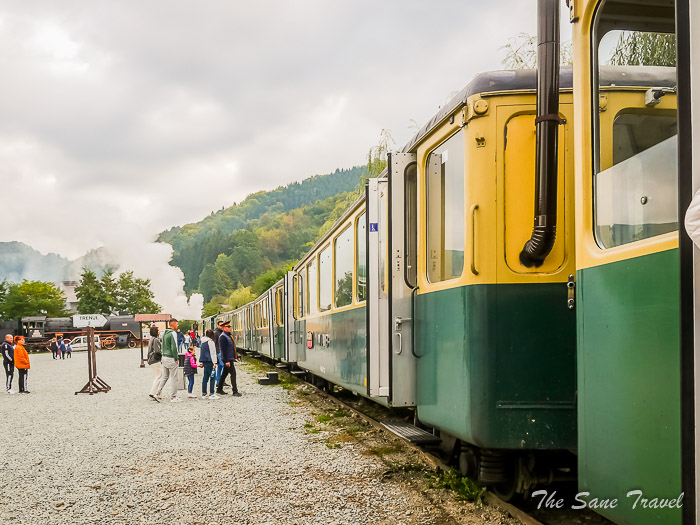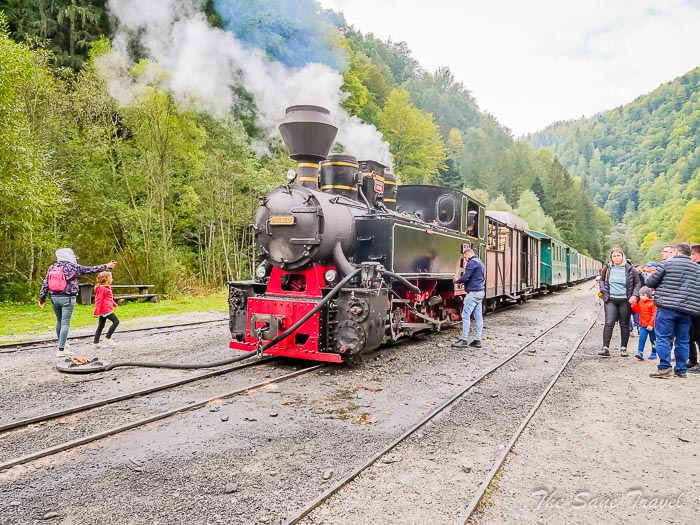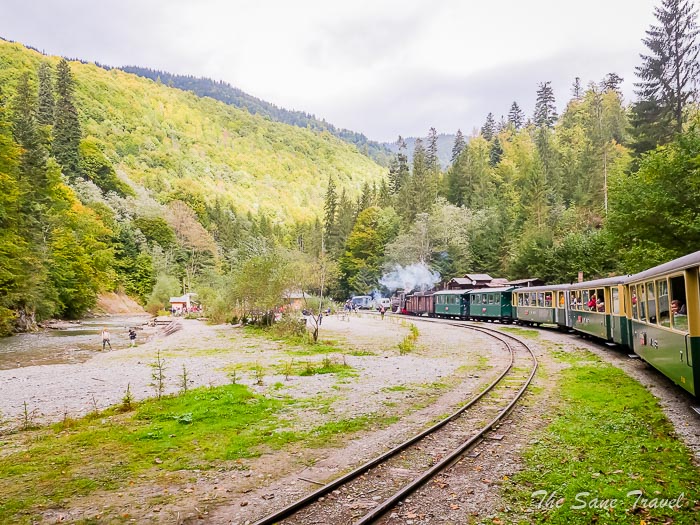 I stopped to have a picnic on the way and admired the surrounding scenery. On the way back, I visited Barsana Monastery, a masterpiece of wooden architecture.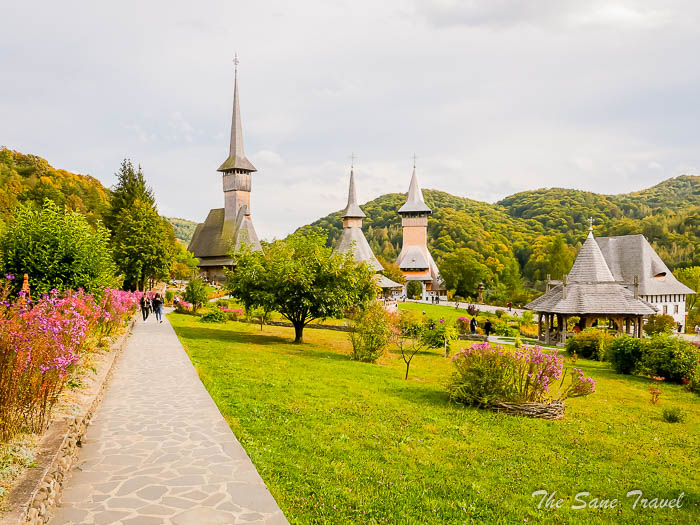 Finally, I returned to my accommodation for the evening and had the chance to savour a home-cooked dinner.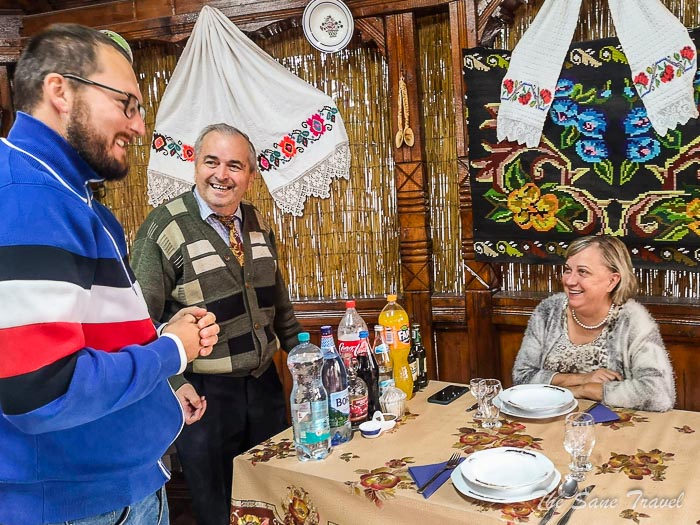 Day 6
Village of Breb – Surdesti and Budesti Wooden Churches – Brasov
After breakfast, I visited the village of Breb to admire its wooden church and gain insight into the traditional life of Maramures and the connection between King Charles III and Romania, particularly Breb.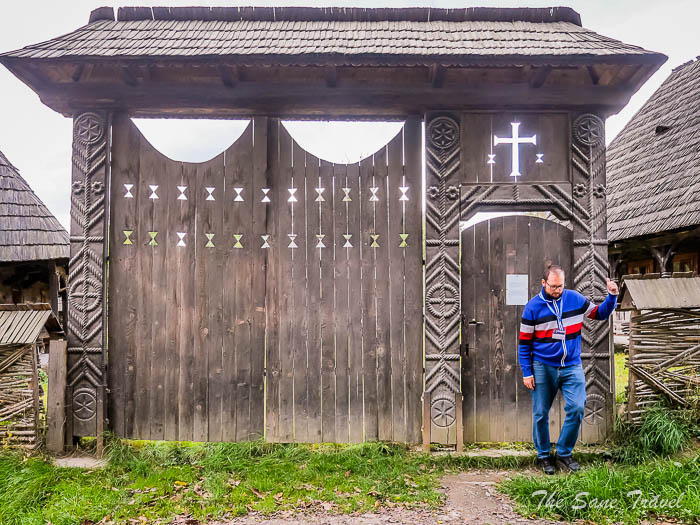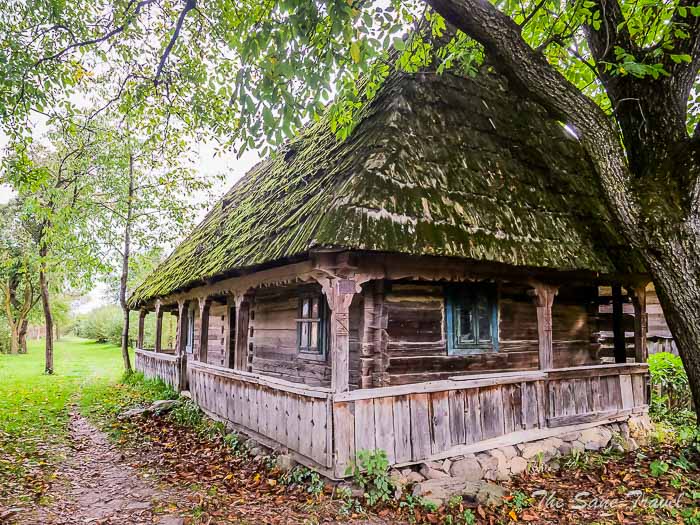 Since his first visit to Romania in 1988, the King has developed strong ties with the country and now owns more than ten properties across the country. One of the properties is located in Breb and became popular with tourists after the King bought it. In 2023, Romania was chosen as the destination for his first foreign trip after his coronation. The Wooden Church of the Holy Archangels Michael and Gabriel is a significant Romanian landmark, having been saved from disrepair by the King through a financial contribution in 2018. The church tower is one of the oldest in Romania and is listed as a national cultural heritage site.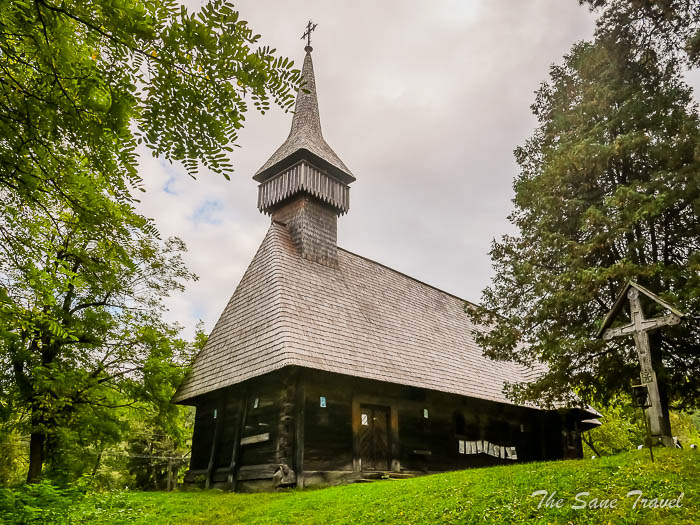 After Breb, I visited two UNESCO World Heritage sites, the churches of Budesti and Surdesti, both of which are lovely examples of vernacular timber architecture.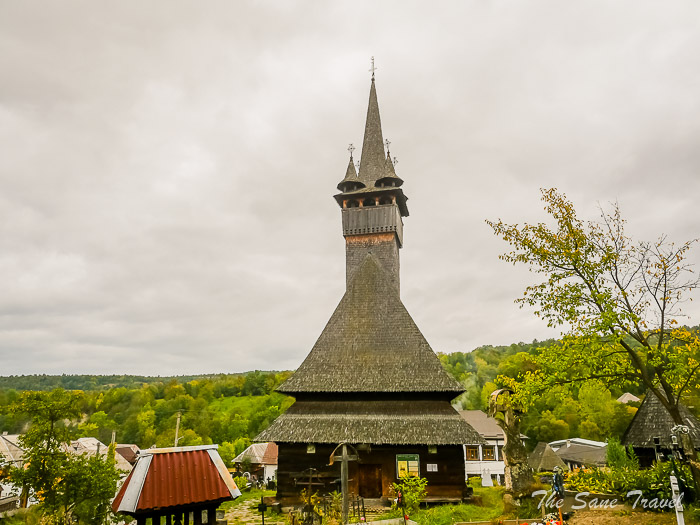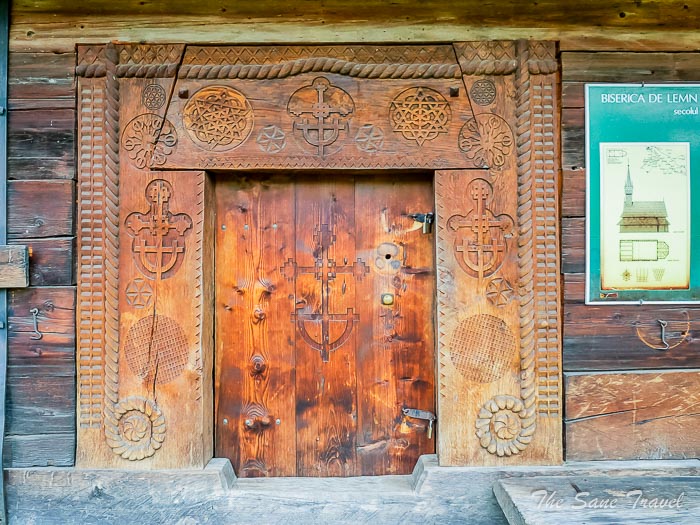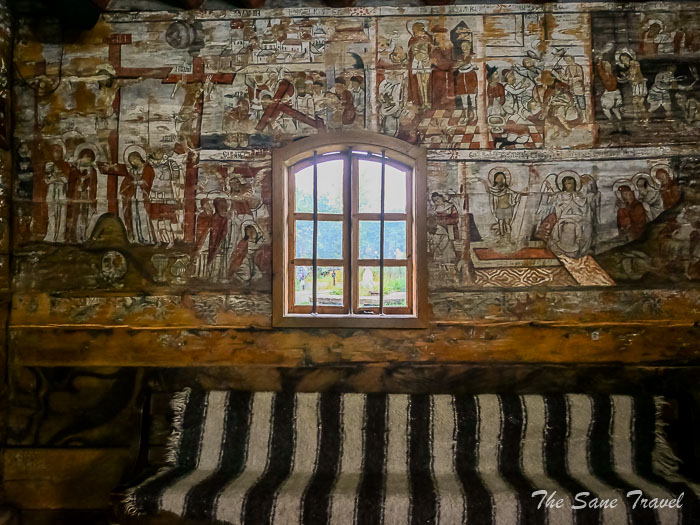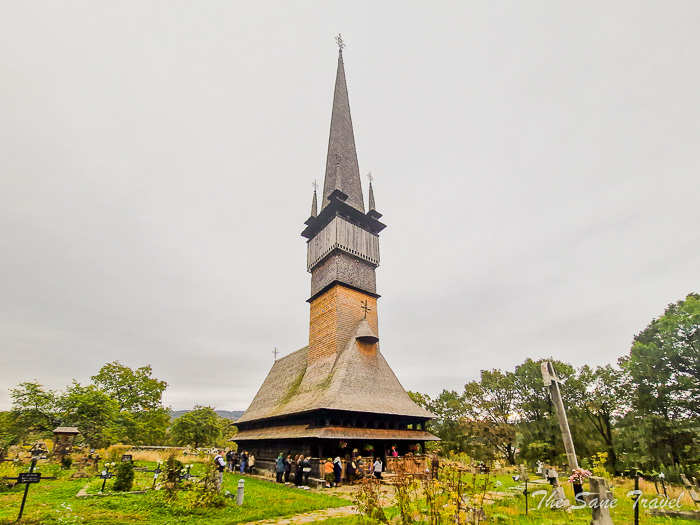 At lunch, I went to a traditional 20th-century village and had a home-cooked lunch with some homemade smoked bacon and cheese.
My journey concluded in Brasov, near the train station, before I boarded the train back to Bucharest early the next day.
Final thoughts
I am incredibly grateful to my wonderful guide, Dan Cernaianu, and his company, Holiday to Romania, for the wide-ranging, vibrant travel program I experienced in Bucovina and Maramures. His vast knowledge enabled him to answer all my questions, and the itinerary was crafted in a way that allowed me to get a comprehensive understanding of the nation's cultural and historic sites, as well as its current events and lifestyle. I also spent some time with a hospitable Romanian family who helped me gain a first-hand experience of Romanian daily life, traditional food and melodic music. I rate this trip and the guide a solid five stars.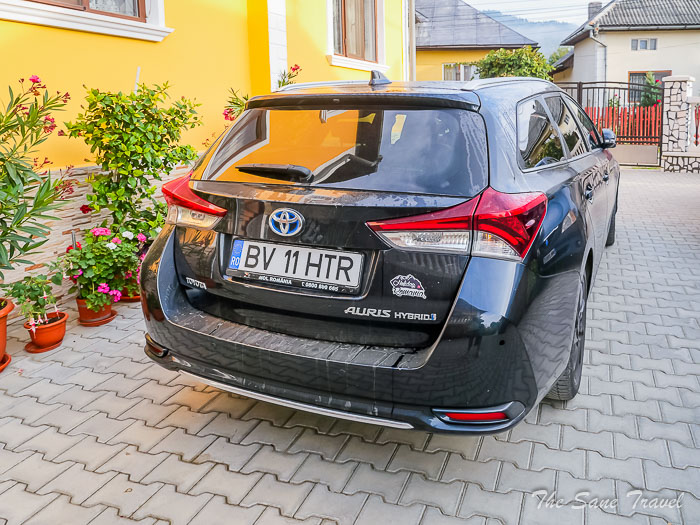 Conclusion
I recommend Dan Cernaianu and Holiday to Romania for private tailor-made tours in Romania.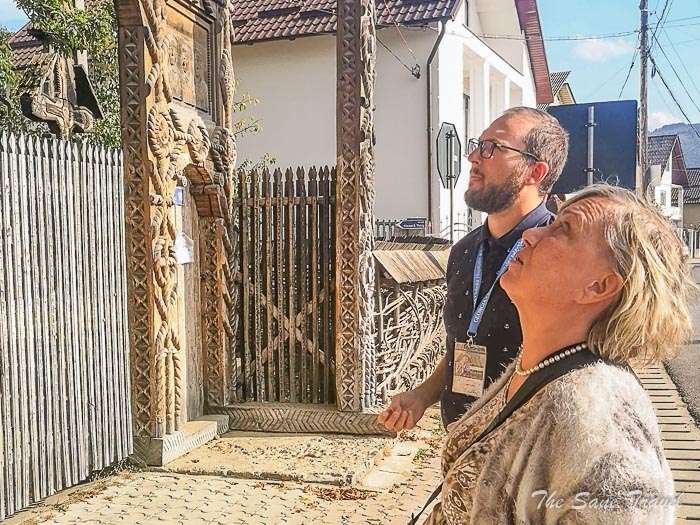 Disclaimer: This particular trip was provided to the blogger at a considerable discount not available to the public. As always, all opinions and thoughts are my own. I had a great time and I wish you the same! Happy travels!
Like it? Pin it!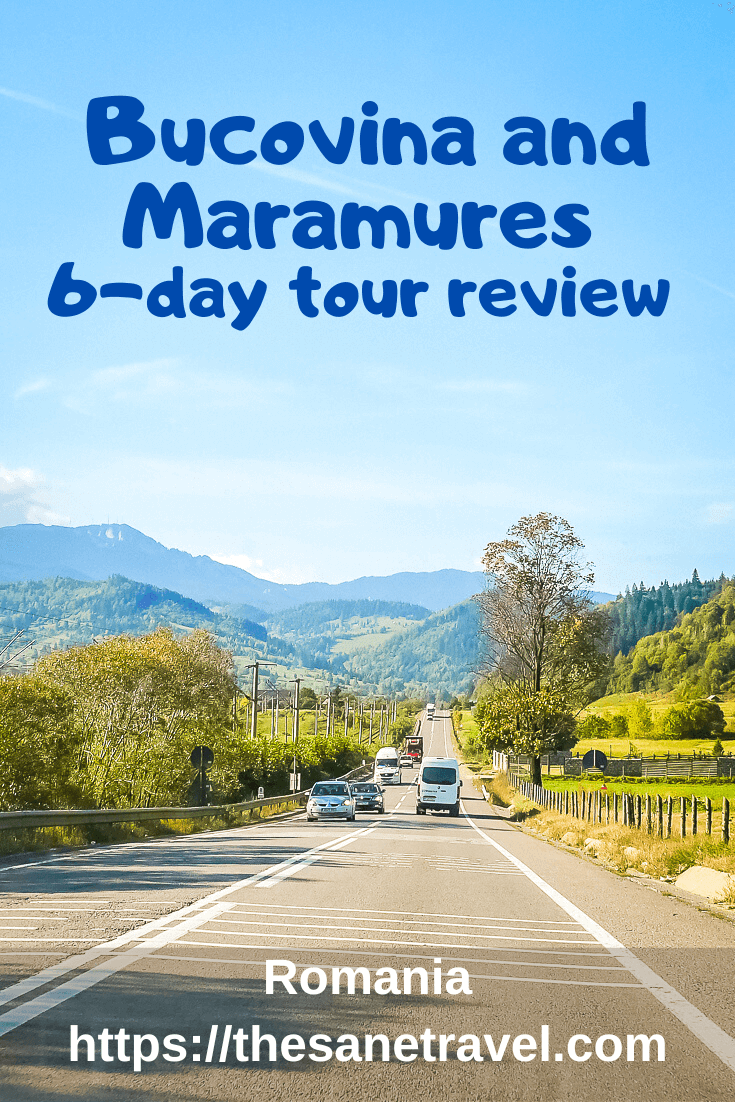 What did you think? Have you visited Bukovina and Maramures in Romania? I would love to hear from you, so please add your comment below.
Published by Anita on October 20, 2023
Author: Anita Sane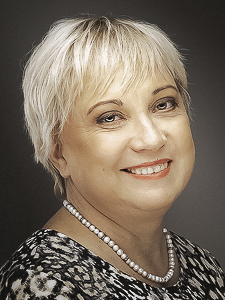 About the author
Anita is a part-time traveller, passionate photographer and a retired career woman from Latvia, travelling mostly solo for more than 15 years. She is a skilled travel planner who plans and executes her travels by herself. Anita wants to show you how to travel the world and open your mind to new experiences. Follow her on Facebook, Instagram, Pinterest, Twitter and Bloglovin.