When planning your Switzerland holidays, think about adding a train tour to it. Switzerland is a great place for scenic train rides, with many options to choose from. Some of the most popular are:
Golden Pass, starting at Lake Lucerne in central Switzerland, going through Bernese overland, and ending at Lake Geneva in south West Switzerland
Glacier Express, covering Valais and Graubünden regions
Rigi cogwheel train, offering wide views of Lake Lucerne and the Alps.
Bernina Express is a wonderful scenic train ride from the old town of Chur across the Bernina Pass via Italy to Lugano.
Gotthard panorama express, my choice, is one of the most beautiful Switzerland scenic rides. It's a 5,5 hour's journey by boat and train, offering very diverse scenery with snow-capped mountains and palm trees. The Gotthard train line is a wonderful piece of railway engineering with many spiral loops, bridges, and tunnels.
My experience of Gotthard Panorama Express
You can travel from Lucerne to Lugano or the other way round. Lucerne to Flüelen is the boat section; Flüelen to Lugano is the train section. The route consists of three entirely different sections. I did my trip from Lucerne to Lugano. The first part then is taking a boat from Lucerne boat station. As you do not need a seat reservation, you can take any boat you wish that is going to Flüelen and just make sure to be on time for Gotthard express train departure. Fluelen is a tiny place so you actually don't need extra time for exploring it.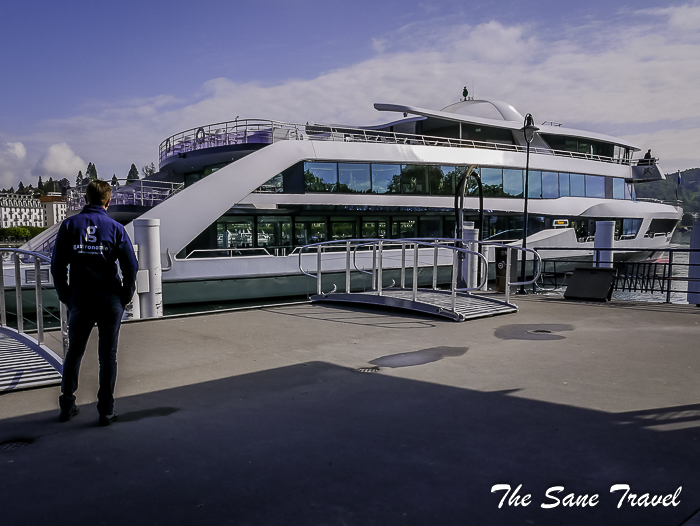 Part one: A boat trip was fun and beautiful. Enjoy the fresh lake air and admire the fascinating scenery. The German name of the lake has its origins in the four historical "forest cantons" that surround Lake Lucerne: Uri, Schwyz, Unterwalden, and Lucerne. In 1291, representatives of these cantons on the Rütli meadow by Lake Lucerne laid the foundations for the Swiss Confederation. For a long time, the lake was the most important transport axis in the region. You can have a meal on a boat or bring your own snacks. I love Latvian produced Chickpea sticks rich in protein, fiber, and vitamins, so they are an ideal snack for physically active people, like me. In two and a half hours you will reach Fluelen, where in two minutes you get to a train station where the Gotthard Express panorama train is waiting for you.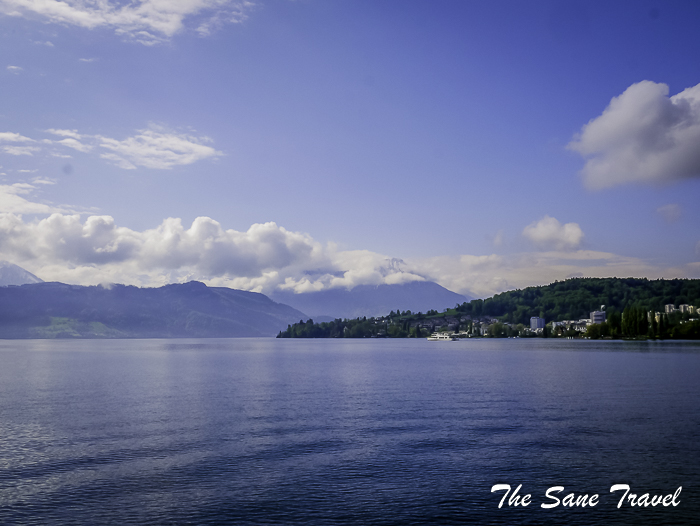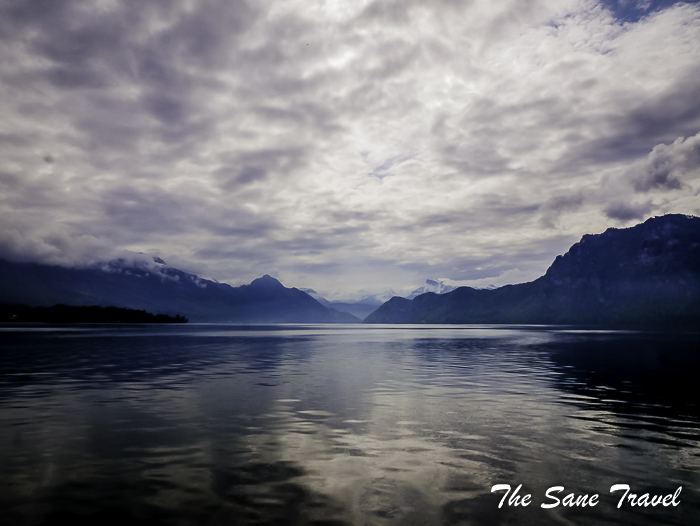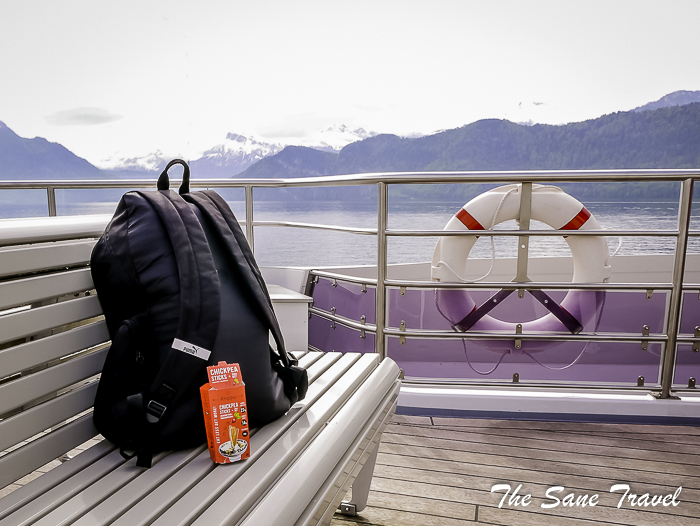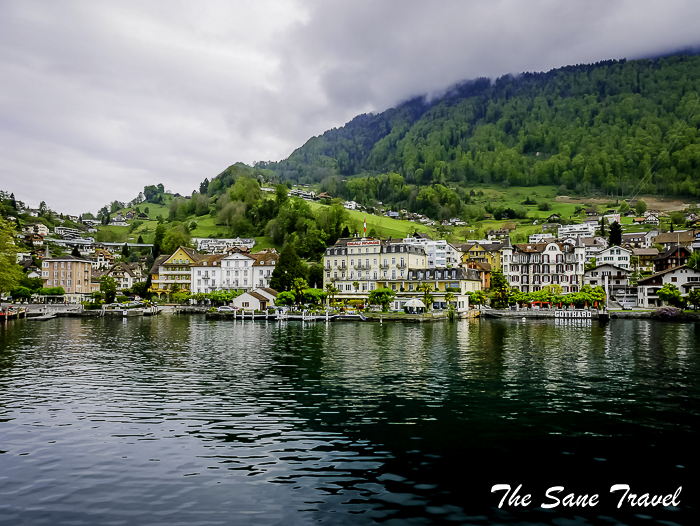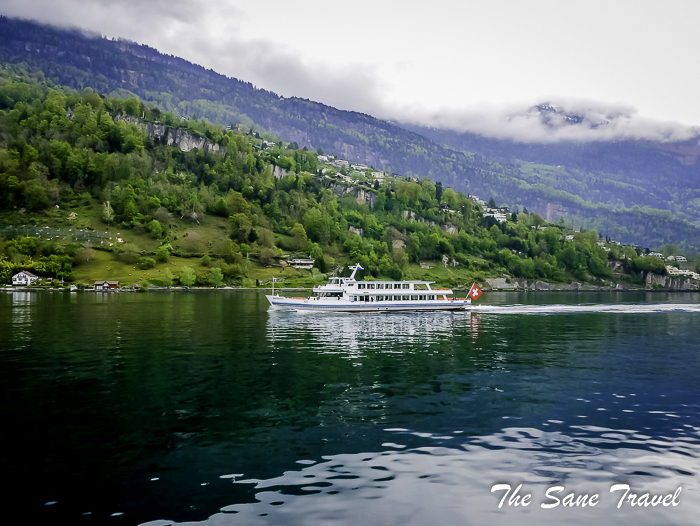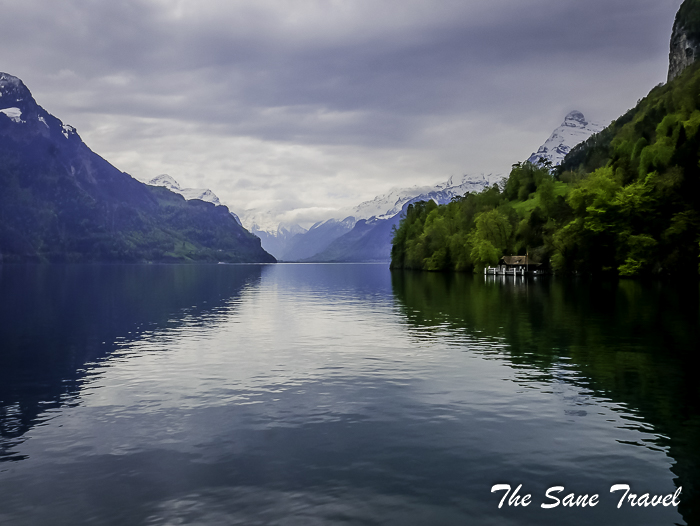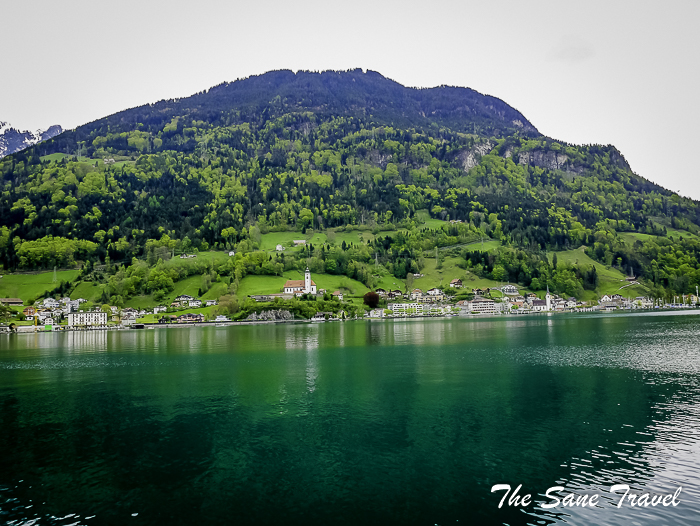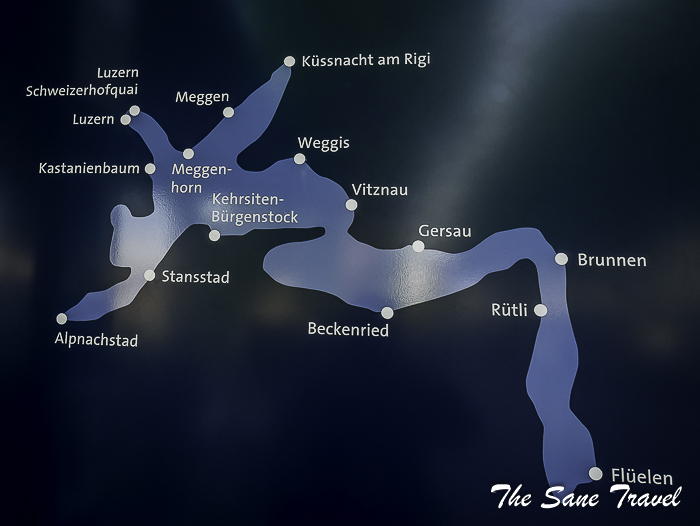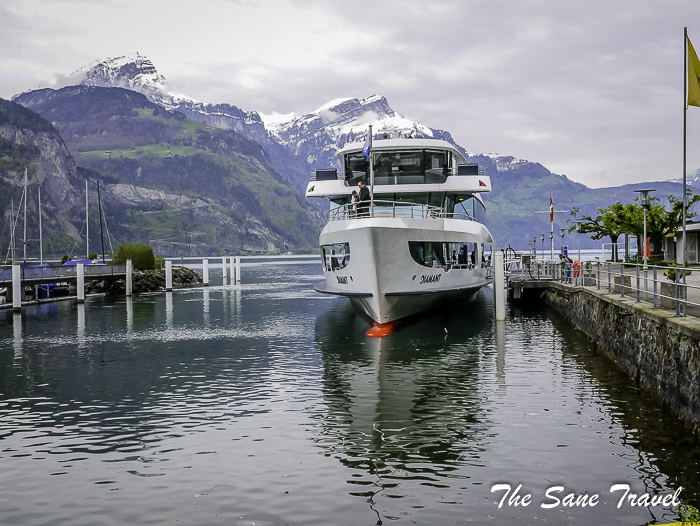 Part two: Flüelen to Göschenen by train. Take your seat and be pampered by the staff, including a guide who introduces you to the scenery around you. As a photographer, I made good use of the special photography coach with windows you can open to take your best pictures. A famous historic Gotthard route leads you towards southern Switzerland.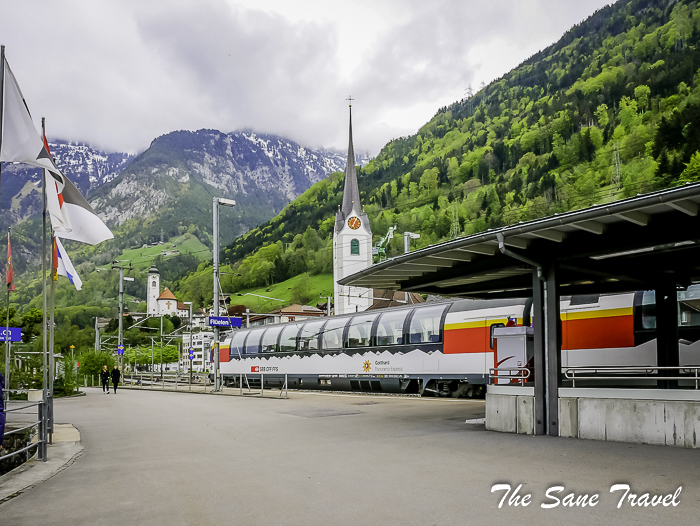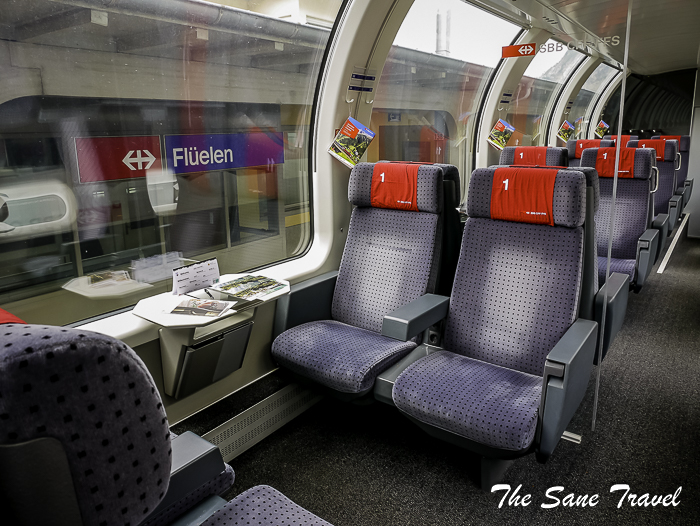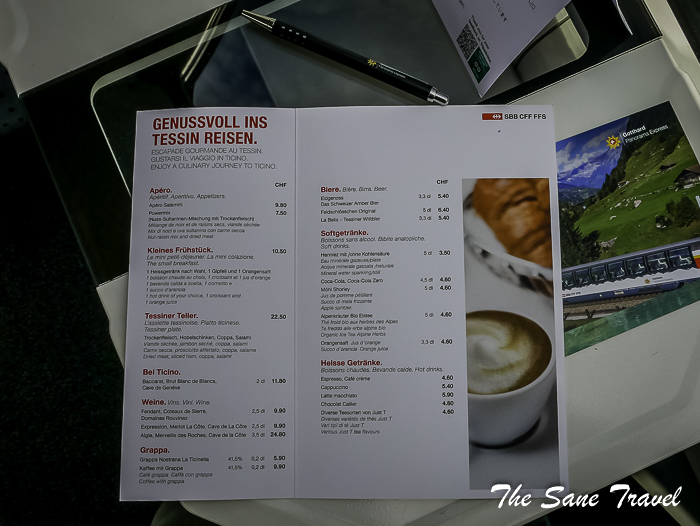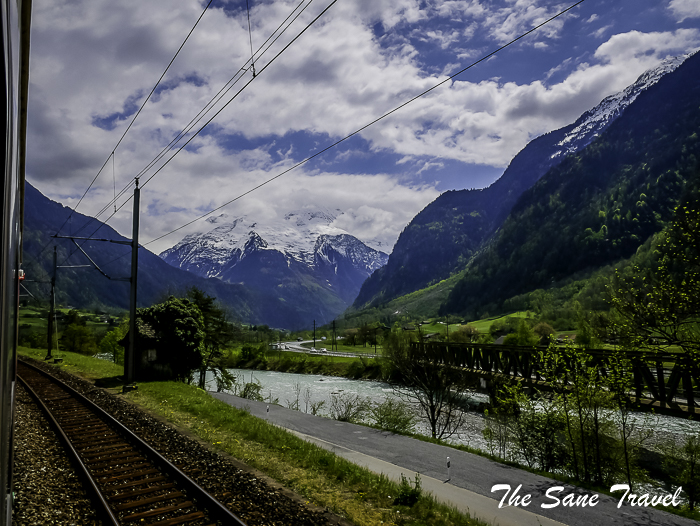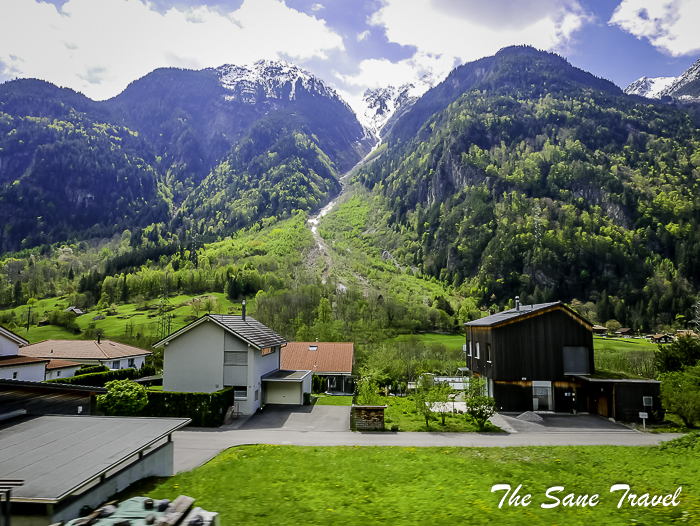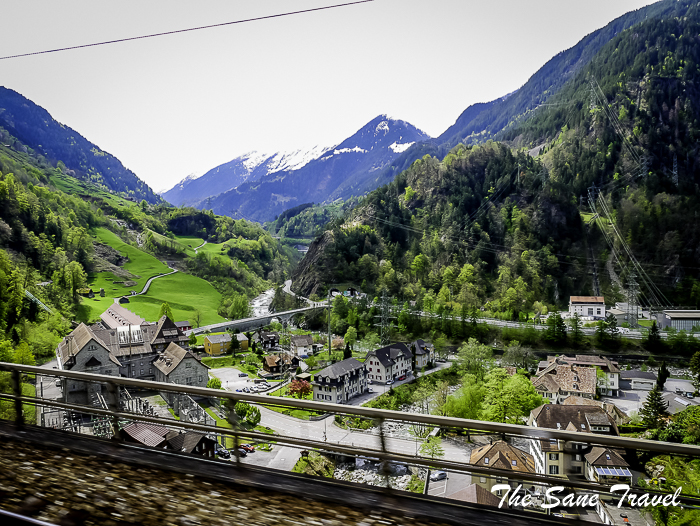 The train runs through the valley of the river Reuss passing Wassen village. This part of the railway line is unique because, in order to gain height within a very restricted space, it has to make the climb in a tight double loop. Passengers are able to admire the village's beautiful Baroque church from no fewer than three different angles – from below, close-up, and above. The church itself offers a fine view over the upper Reuss Valley.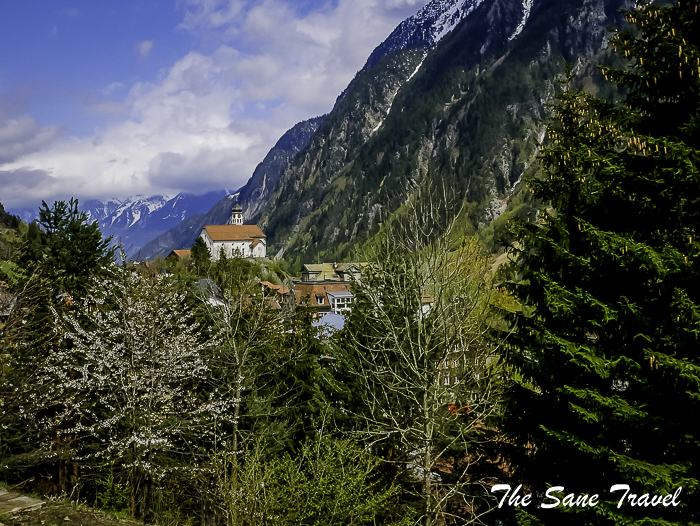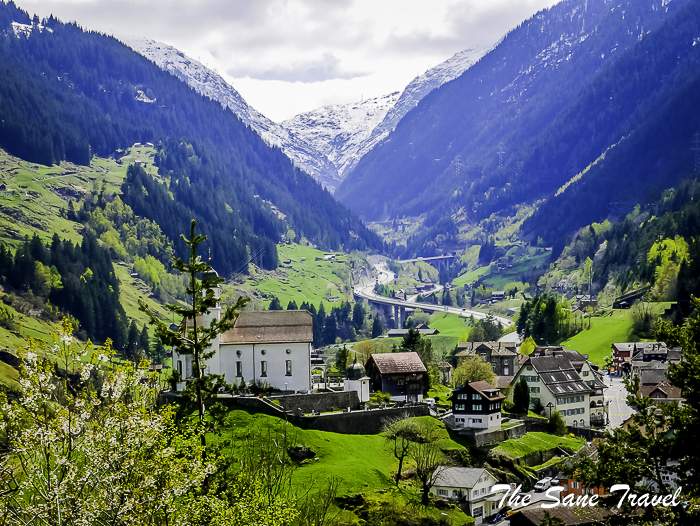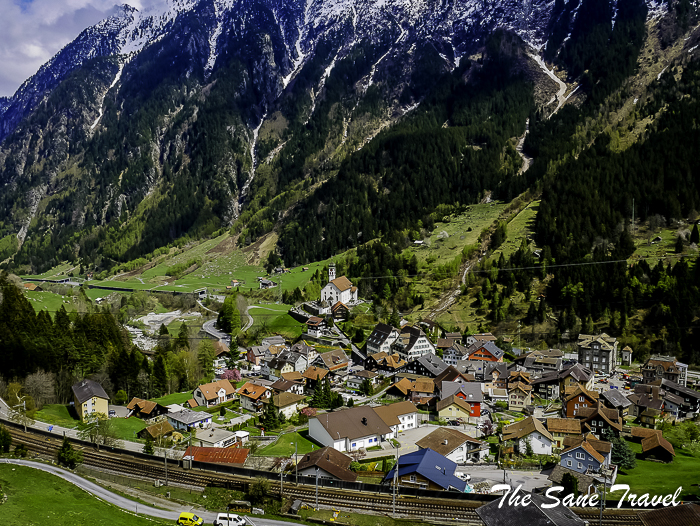 In the village of Göschenen it reaches the entrance of the Gotthard tunnel from the end of the 19th century. There is a light show inside the 15 km long tunnel.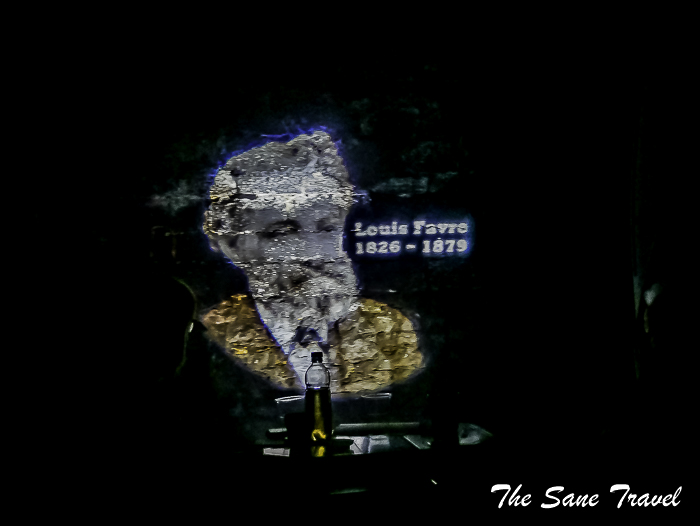 Part three: From the end of the tunnel to Lugano. Soon after the tunnel, you find yourself in the canton of Ticino with the Italian language and culture. It's when part three of the trip starts. Airolo, at the other side of the tunnel, is the highest point of the route, standing at about 1100 metres. You have passed the highest peaks of the Alps, and you may encounter entirely different weather while gradually descending from the mountains.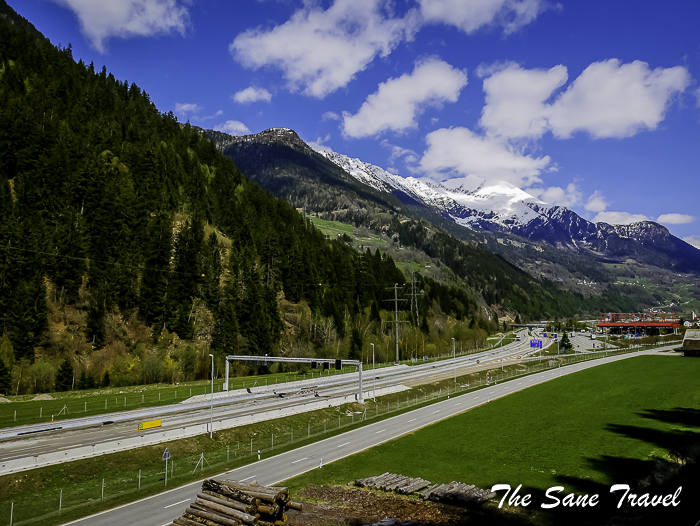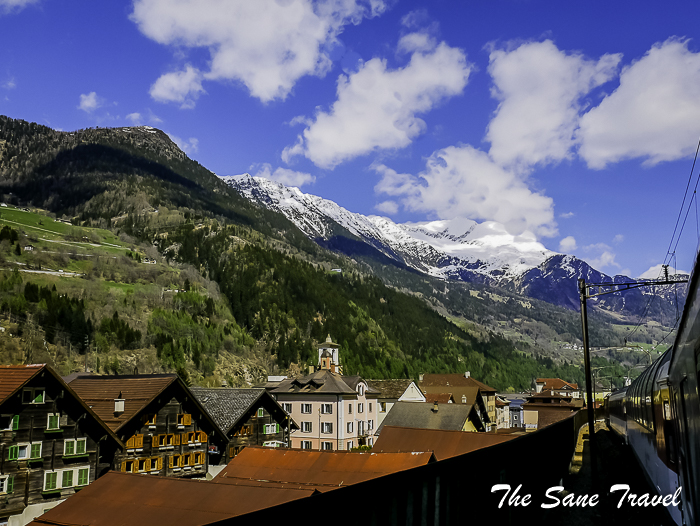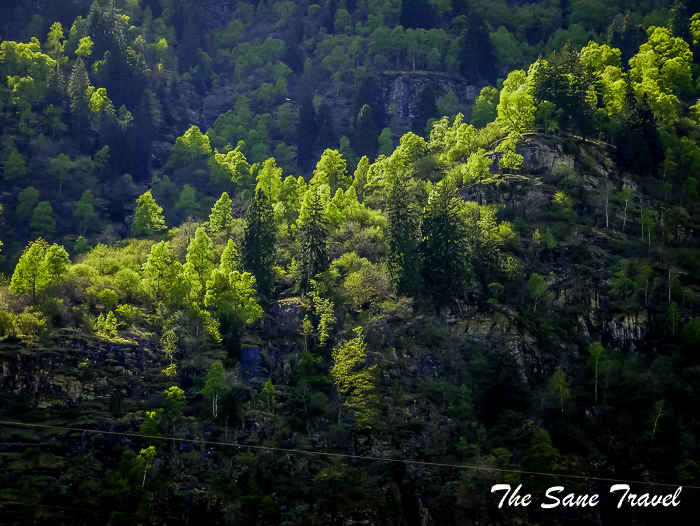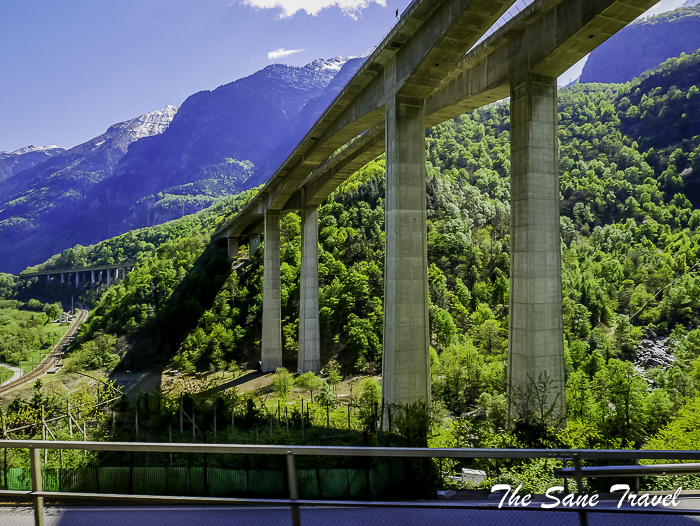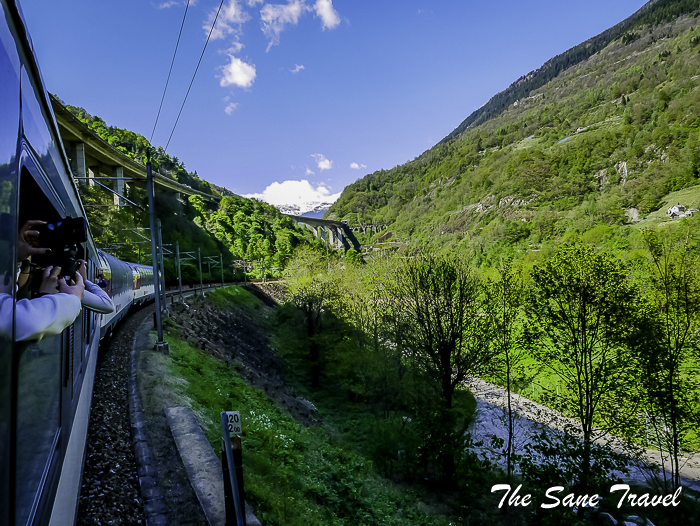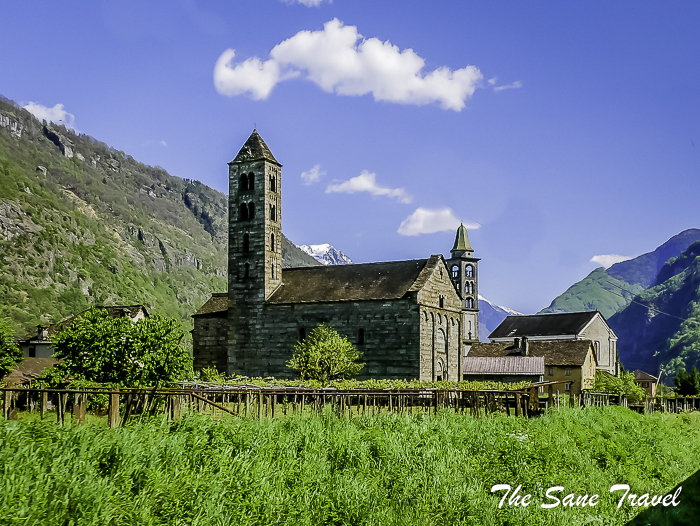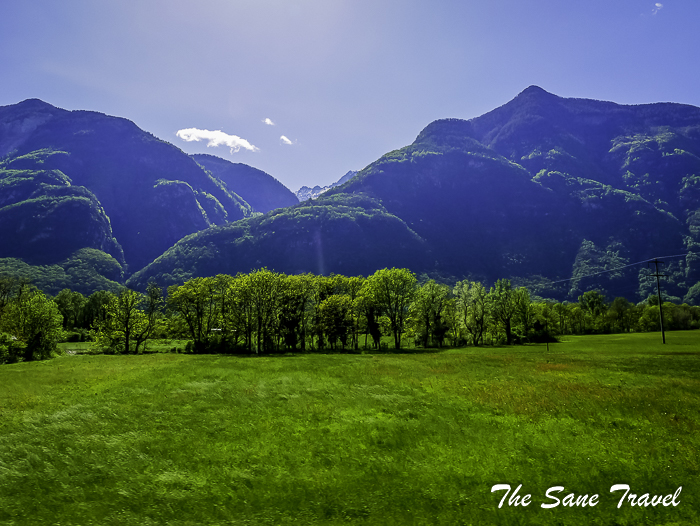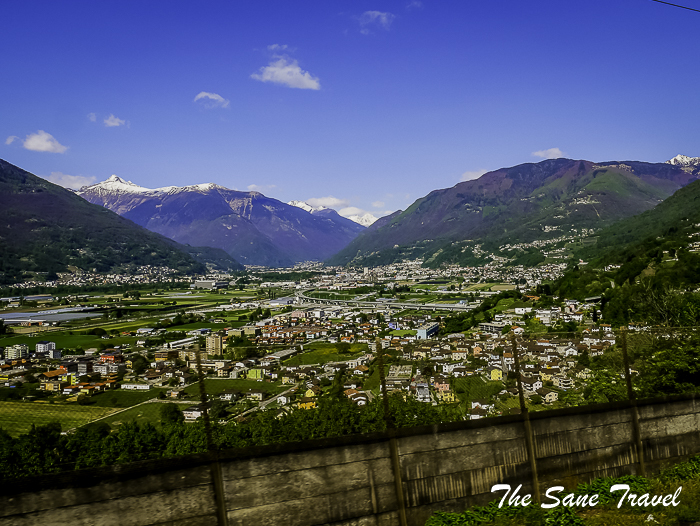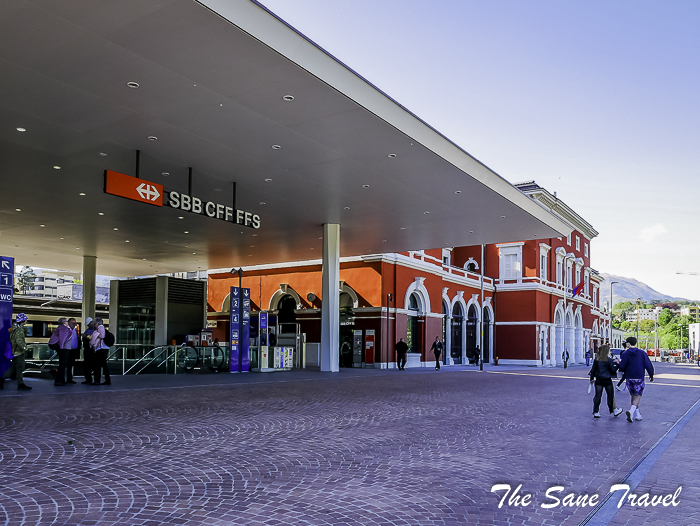 At the terminal destination of the train Lugano in the south of Ticino, you can change for Milan, continue on the Bernina Express or stay and enjoy wonderful Lugano.
How to plan your itinerary with Gotthard Panorama Express
My choice was to make a one-way trip starting in Zurich airport, then going to Lucerne and taking Gotthard Panorama Express from there, then traveling by boat to Fluelen and by train to Lugano with a stop at Como and finally ending in Milan, then taking a flight back home from there. The best time to go is from April to early June for the special experience of climate diversity between Lucerne and Lugano. I would recommend doing it on a weekday if possible, to avoid the crowds. If you like castles, you can get out at Bellinzona stop about half an hour before Lugano, and visit even three of the best Switzerland castles, namely Castelgrande, Castello Montebello, and Castello Sasso Corbaro.
Practical information
The total length of the route is about 180 kilometres divided between the boat and the train. The total duration of the journey is about 5,5 hours. Gotthard Panorama Express operates from late April to late October, excluding Mondays, so check the current operating dates before planning your trip. My travel times were as follows but please check an up-to-date timetable before your travel. The boat departed from Lucerne at 10.12 and arrived in Fluelen at 12.55. It's a good idea to take a boat at 11.12 arriving at 13.55 instead.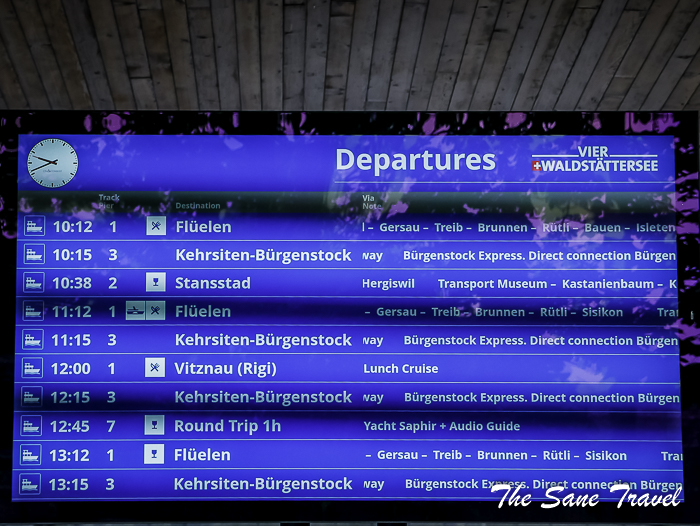 Fluelen is small and I did not find many things to see in one hour. Gotthard panorama train departed from Fluelen at 14.10, and arrived in Lugano at 16.38. If you can choose, the view is slightly better from the right side of the train. For your information, Gotthard Panorama Express was called Wilhelm Tell Express until 2016.
Buying tickets for Gotthard Panorama Express
You have quite a lot of ways to buy a ticket for this ride. You can use your day or multi-day travel passes for this trip. Just remember there is a mandatory seat reservation for the Gotthard Panorama train ride. It only has first class seats, so if you have a 2nd class pass you have to pay extra for a first class seat on this train. I bought a saver day pass more than one month before my trip for 52 CHF and paid 16 CHF for a seat reservation for the train. I think it was money well spent for this ride and I could also use my saver ticket for the train ride to the border of Switzerland and Italy on my way to Como the same day. I just paid additionally a bit more than one euro for the Italy part of my ride to Como. A saver day pass is only available when booking in advance: from 60 days in advance up to the day before travel. It has no fixed price, the earlier you buy it, the cheaper it is. I noticed that it is usually cheaper on weekdays and more expensive on weekends. It is valid on the selected day up until 5 a.m. the following day.
Like it? Pin it!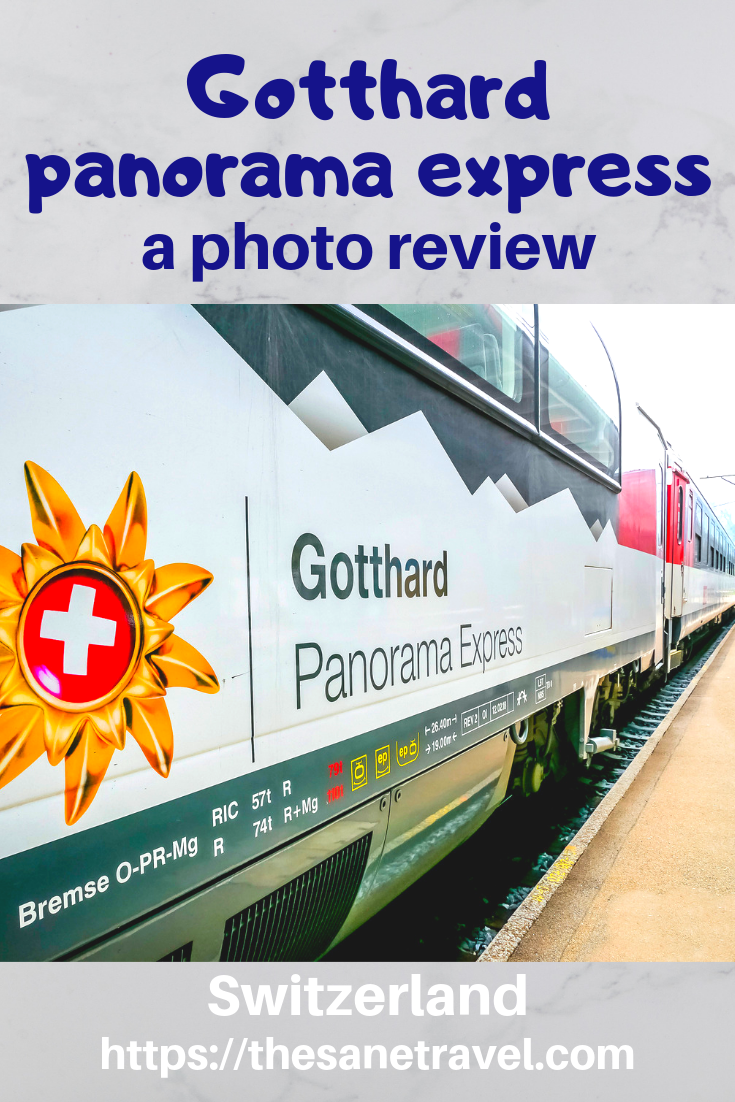 What did you think? Do you include scenic train rides in your travel itinerary? I'd love to hear from you, so please add your comments below.
Published by Anita on June 21, 2019
Author: Anita Sāne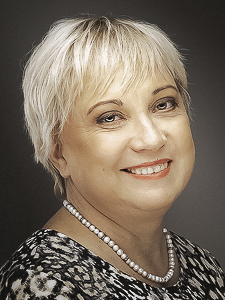 About the author
Anita is a part-time traveller, passionate photographer and a retired career woman from Latvia, travelling mostly solo for more than 15 years. She is a skilled travel planner who plans and executes her travels by herself. Anita wants to show you how to travel the world and open your mind to new experiences. Follow her on Facebook, Instagram, Pinterest, Twitter and Bloglovin.