Pinatubo is a volcano located 100 km northwest of Manila city, Luzon Island, Philippines. Prior to its eruption, it was a little known volcano with a forested summit, dormant for 400 years. The Pinatubo eruption on 15 June 1991 was the second largest volcanic eruption of the 20th century. It lasted for nine hours and caused numerous large earthquakes due to the summit collapse and the creation of a caldera 2.5 kilometers (1.5 miles) in diameter. The caldera reduced the peak from 1745 meters (5725 feet) to 1485 meters (4872 feet). The famous attraction here is the crater of the volcano, forming a lake, and is surrounded by the caldera rim. The color of the water is changing depending on the season. Pinatubo is both within reach and well worth travelling for. It's a relatively easy hike. The tour from Santa Juliana village consists of two parts: about one hour 4WD drive and 5.5 kilometer hike with 300 meter elevation.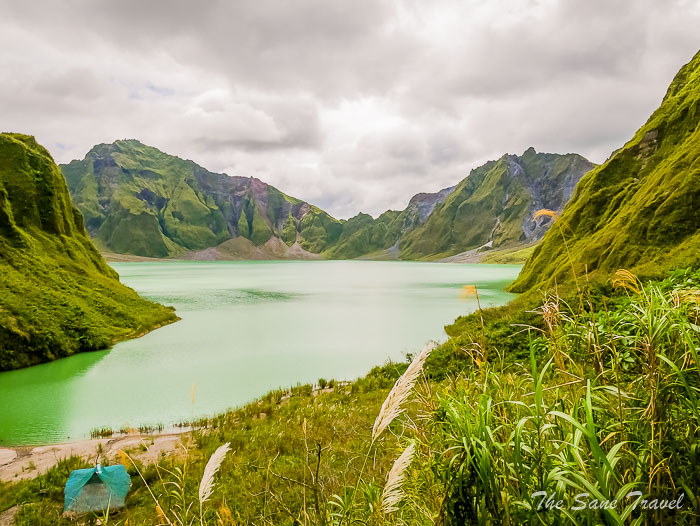 What should you know to plan your trip?
The best time to go trekking in Pinatubo is during the dry season from the end of October to May.
During the wet season, sudden rain may possibly get your visit cancelled by tourism authorities or advice from Air Force due to dangerously strong river flow. Safety first!
People over 40 have to undergo a medical check-up. An asthmatic person won't be allowed to visit because of dust. People over 60 must bring along an authorized medical check-up certificate.
The cut-off point for 4x4s to leave Santa Juliana is 10 am. If you arrive later than that, you won't visit the lake until the following day.
The trek follows the river bed and in many cases, you will have to walk the water or cross streams.
Besides the cost of the tour, you will have to pay 700 pesos as an environmental fee to go up to the summit.
What to bring along?
Pack light. The regular Pinatubo trek will take around 2 hours. Do yourself a favor and keep your bag light. Your back will thank you for it.
Slather on that sunscreen and use a cap or a hat.
Bring at least 1.5 liters of water for the trek. There is not a single water source, so you will need it. Inside the crater, merchants sell water at 100 pesos per bottle; a snack costs 70 pesos.
Make sure you have something to eat while you hike the tricky terrain of Mt. Pinatubo.
There are several short stream crossings too, so be reasonable about the shoes you will wear for your Pinatubo trek. Closed shoes will protect your feet but will be wet after the trek. Trekking sandals are the best alternative. Crocs-type shoes are also a good choice.
How to get there from Manila?
If you start your tour from Santa Juliana, you have to leave Manila the previous afternoon and stay in Santa Juliana or Capas overnight. Take a taxi to the Victory Liner EDSA bus terminal or 5 Star Bus Line terminal l in Pasay City. Then take a bus bound for Tarlac, Baguio or Dagupan, getting off in Capas. Traffic jams are very common in Manila, which might make the journey slower. Once you are out of Manila, it will take you around 2 hours to get to Capas.
Once at the Capas junction (McDonald's), the simplest option is to take one of the many tricycles available for the 24km ride directly to Barangay, Santa Juliana. Be sure to agree on the price with your tricycle driver beforehand (a P300 return should be possible, depending on your bargaining skills).
Santa Juliana, the starting point of the 4x4 ride to the lake, is a small village with few accommodation options. You may stay overnight in Capas and catch a tricycle in the morning from your hotel (by prior arrangement) or from outside Mcdonalds'.
In any case, it's important to check the available tour options before arrival to avoid disappointment. My tour was organized by Allan Bognot Pinatubo Guesthouse in Santa Juliana.
Trek
We left at around 7 am on a 4×4 jeep, with a guide.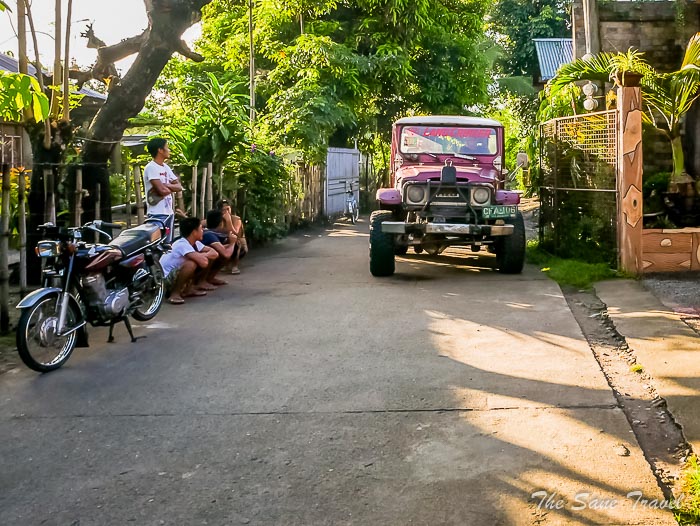 It took us about an hour to get to the starting point of our hike. The drive was nice, taking us through moon like scenery with hills of ashes around, almost no vegetation, and little streams all over. It was very special and the off-road driving was fun. We got off in the middle of nowhere and started our hike up to the peak.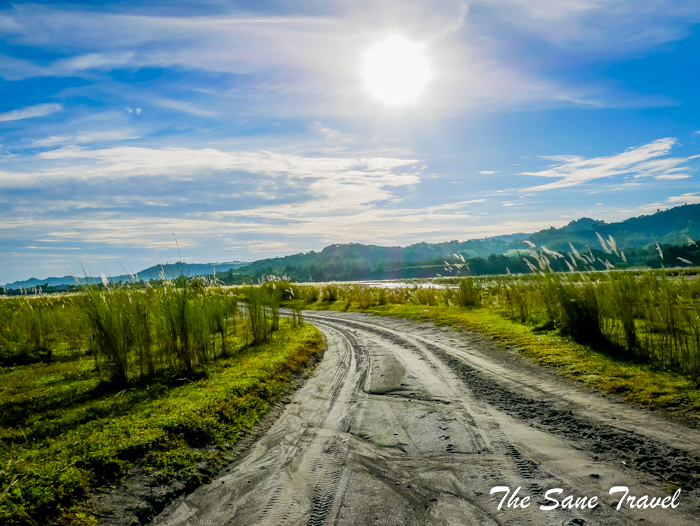 The trail was simply gradual, with multiple stream crossings, and the last portion was through steep cemented stairs. The walk was not at all challenging. We made it to the camp in less than 2 hours.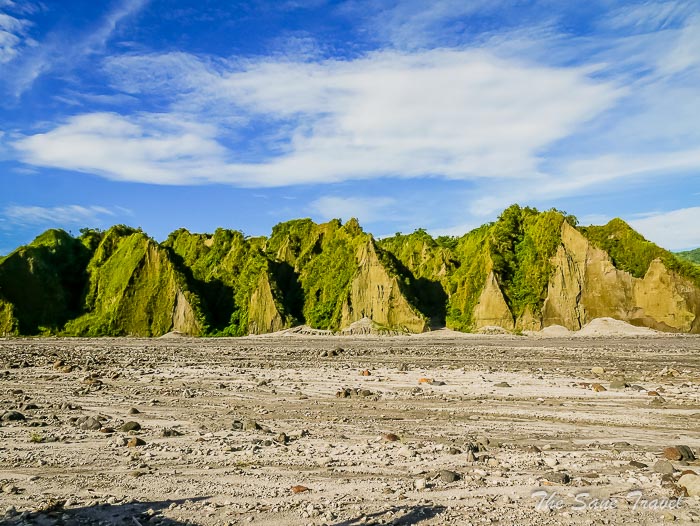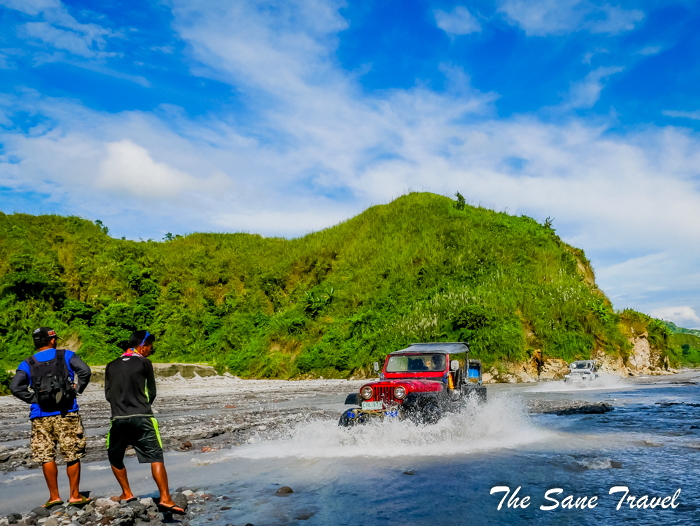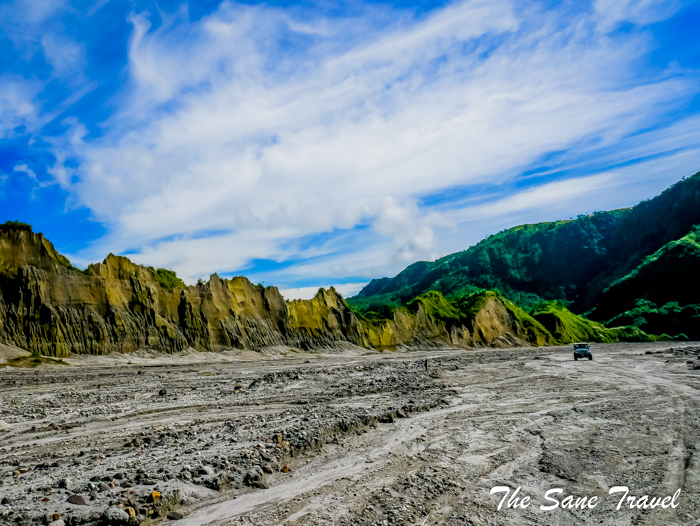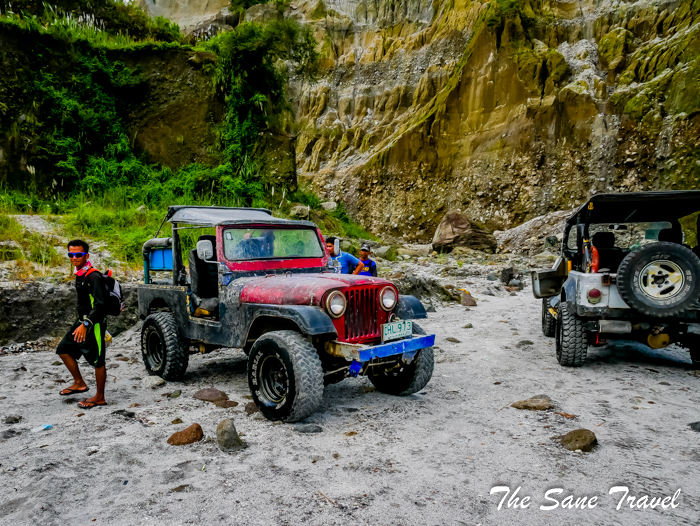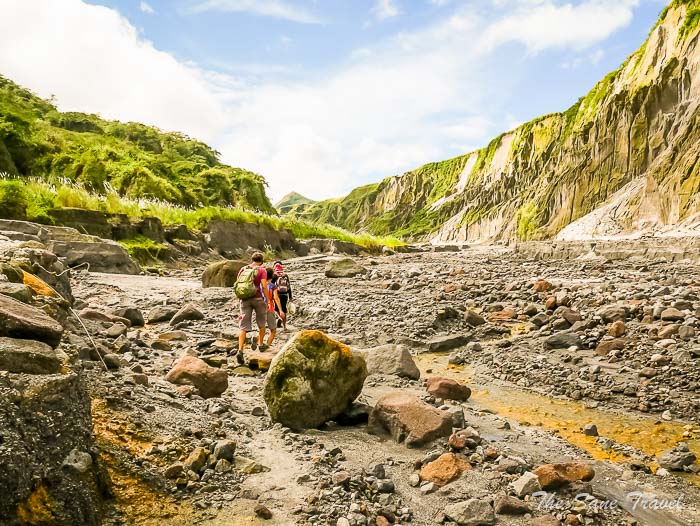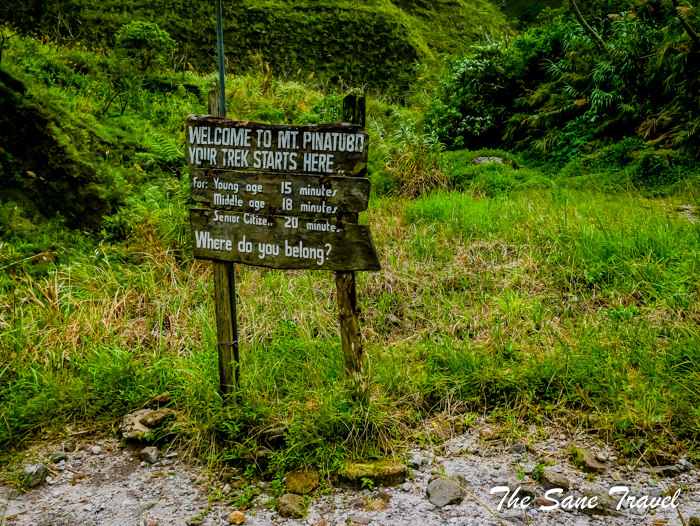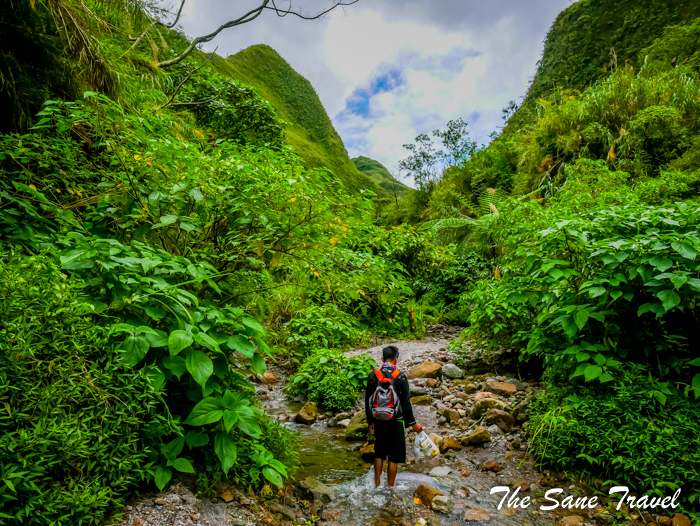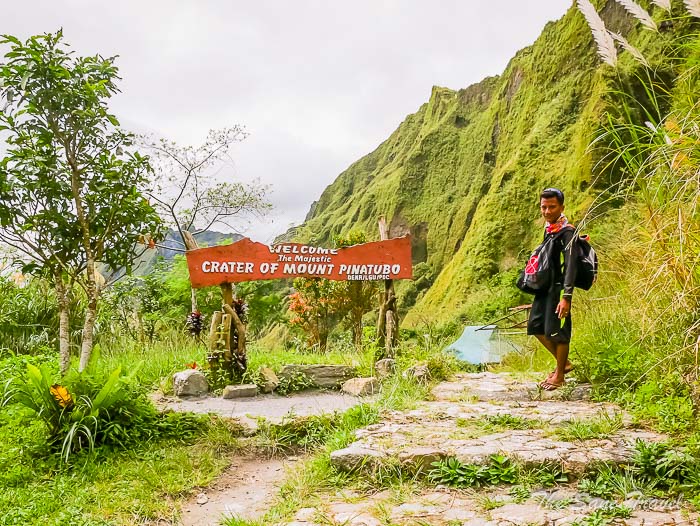 We then made it up to the top, which took another 20 minutes. Arguably, the Pinatubo Crater Lake is the highlight of your Pinatubo trek. The caldera was formed by the eruption of the mountain which displaced its pre-eruption summit about 1km northwards. The lake is about 2.5 kilometers wide, 600-800 meters deep, and has a surface area of about 1.8 square kilometers. With water that changes color, it's easy to see why a lot of people are charmed by its beauty. The lake has had its share of admirers both from local regions and abroad.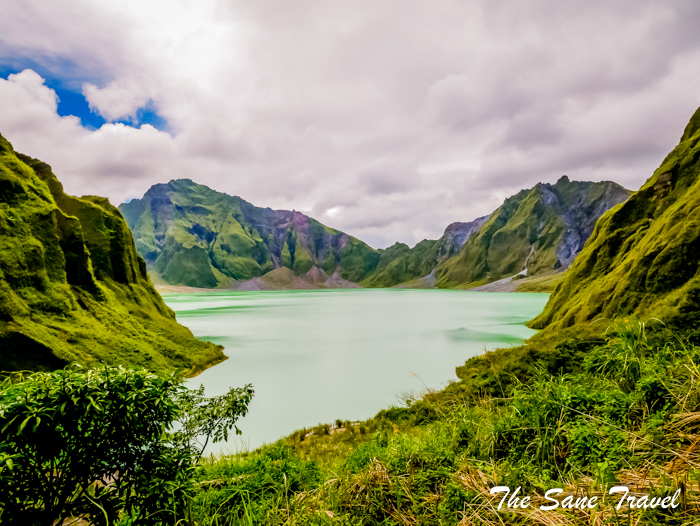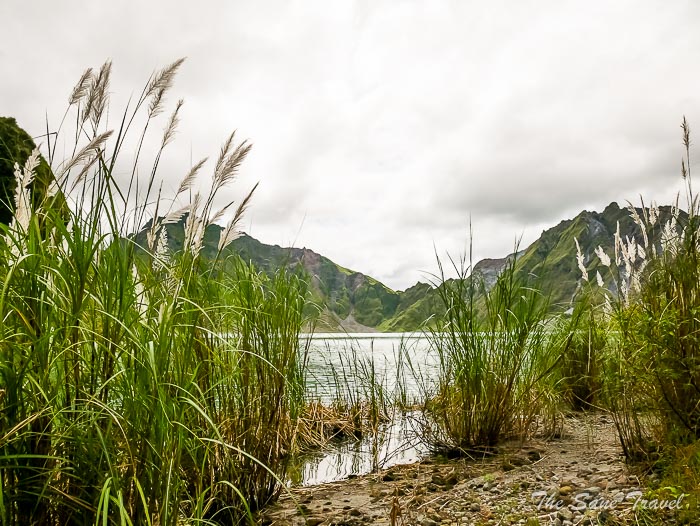 A comfort room facility with water is available near the crater. Swimming is prohibited due to some casualty reports. Besides, the water is highly acidic and contains chemicals toxic to humans, such as arsenic. On our way back we could admire beautiful scenery and also carabaos, water buffalos national animals of the Philippines.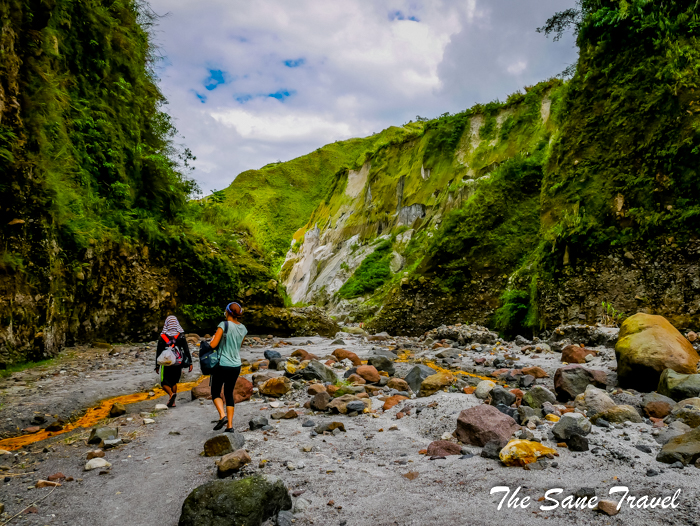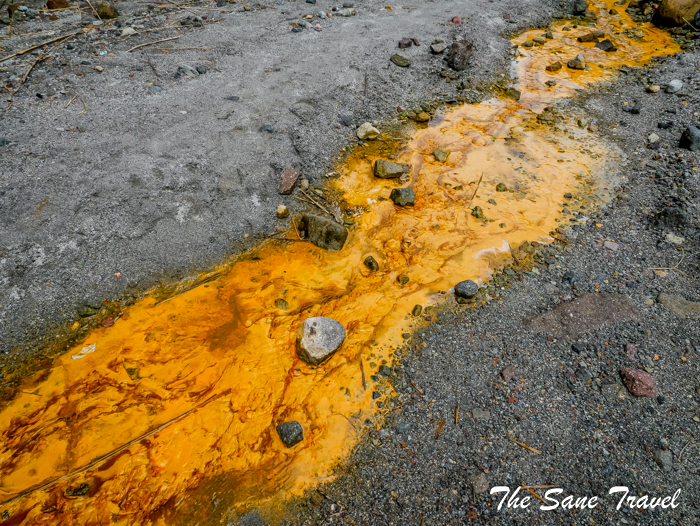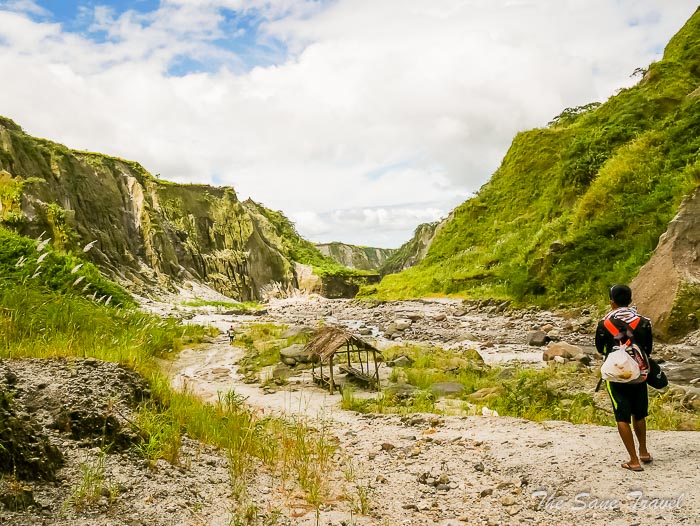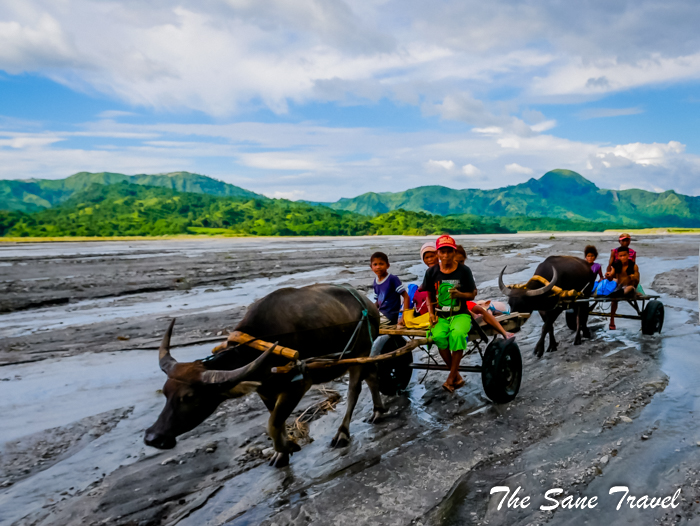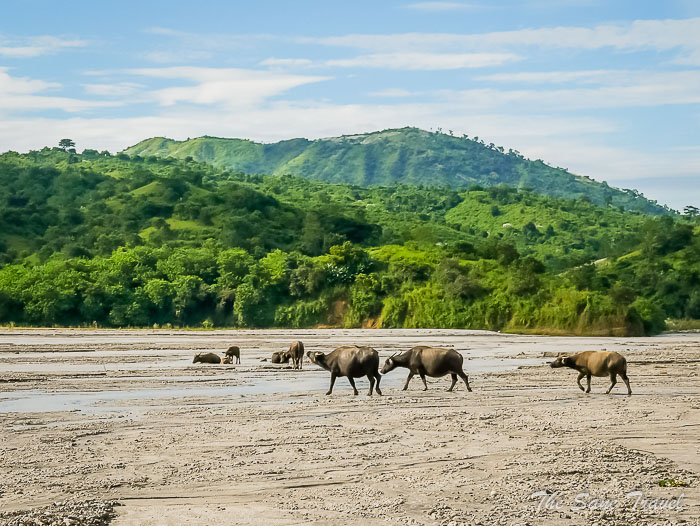 Like it? Pin it!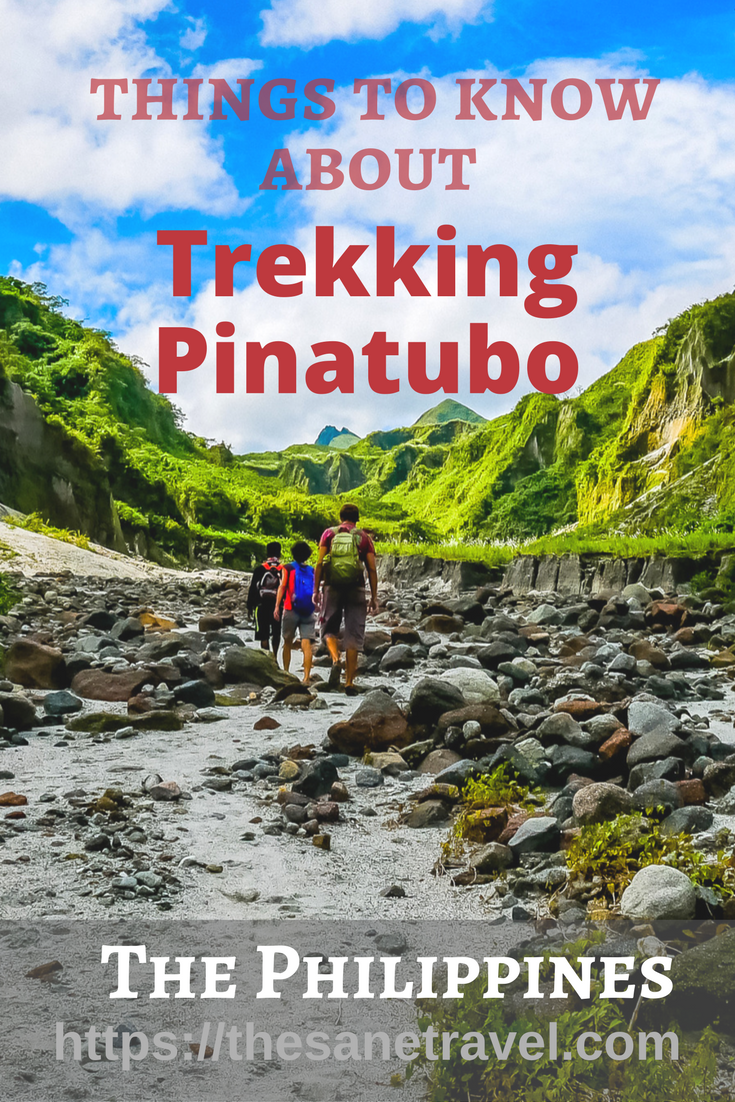 What did you think? Have you been to Pinatubo? Or perhaps you're thinking of visiting there in the near future? Either way, I'd love to hear from you so please add your comments below.
Published by Anita on November 8, 2016
Author: Anita Sane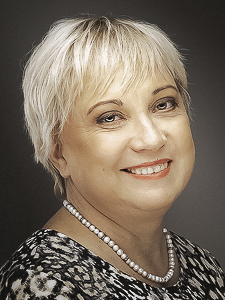 About the author
Anita is a part-time traveller, passionate photographer and a retired career woman from Latvia, travelling mostly solo for more than 15 years. She is a skilled travel planner who plans and executes her travels by herself. Anita wants to show you how to travel the world and open your mind to new experiences. Follow her on Facebook, Instagram, Pinterest, Twitter and Bloglovin.