Tagaytay
Located 56 kilometers south of Manila, this idyllic ridge city is blessed with crisp and cool mountain air all year round. It makes Tagaytay the excellent day trip from the capital. Considered to be the country's second summer capital after Baguio City, Tagaytay has an average temperature of 22.7 degrees Celsius. 686 metres (2,250 feet) above sea level, Tagaytay offers the residents of Manila an opportunity to escape the heat and bustle of the busy city. For tourists, this city on a ridge is a convenient place to spend a day or a weekend in the countryside. With its cool climate and clean air, Tagaytay City is the perfect place for leisure activities like picnics, horseback riding, camping and sightseeing.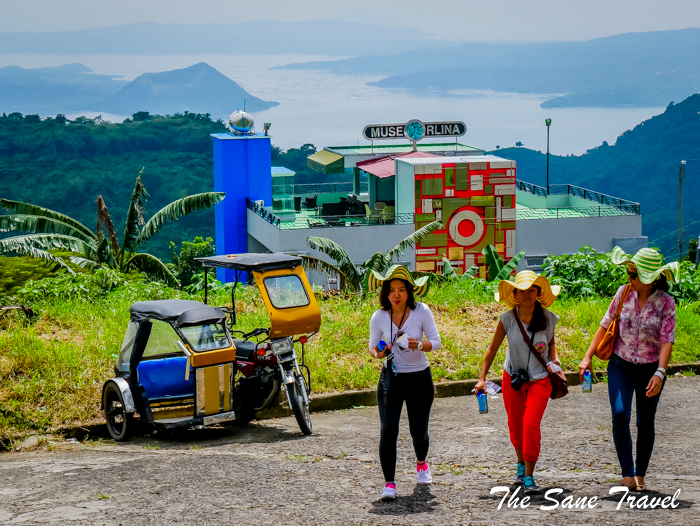 Tagaytay City was granted its city charter in 1938. Before this, Tagaytay was just a small mountain village of some 300 families. Development came only in the 1970s, when rich investors began putting up posh condominiums, modern townhouses and multi-story establishments.
More than anything else, Tagaytay is the city that offers a postcard-perfect view of Taal Volcano, a natural wonder sitting on a tranquil lake formed after centuries of volcanic eruptions. Here is my selection of activities to enjoy in Tagaytay:
1) See Taal Volcano
Taal is the name of a lake, a volcano and a town. Taal Lake is the third largest lake in country. In the center of this lake is Taal Volcano. Taal's beauty and uniqueness make it one of the country's must see sights. Often described as "a crater within an island within a lake", the 406-meter-high Taal Volcano stands as an island on lake, an immense caldera formed when a much-larger crater of an ancient volcano collapsed into deeply eroded hills and cliffs. Taal Volcano is considered to be one of the world's most active volcanoes. Since 1572, the volcano has had over 20 violent eruptions, throwing rains of lava and mud into surrounding villages.
During its lull period, the volcano is an ideal place for adventure seekers and nature sightseers. The upper part of the volcano, which is visible as an island, is made up of hard rock and sand. Its crater lake formed by hardened lava creates menacing patterns on cinder dunes. Beyond the crater, there are green hilly meadows that cover the slopes. It takes about 30 minutes to an hour to trek your way to the rim of the volcano, and another 30 minutes to get back. The trek is easy but is sure to break a sweat.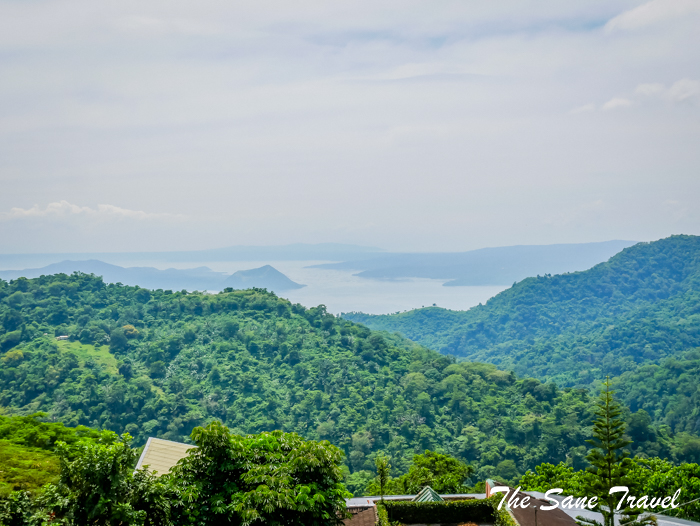 From Tagaytay, you can arrange a trip to the volcano island in the middle of Taal Lake. If you want to visit the volcano, it is best to go with a knowledgeable local and pay only for the services you want once you get to the lake.
2) Buy fruits from a local fruit market
The tropical climate of the Philippines makes it possible to grow delicious exotic fruits. Most of these fruits are of South American origin and brought here by the West Indies, Spanish or the Americans. Fruits can be found fresh in the local market at quite a cheap price. Some of them are only available seasonally.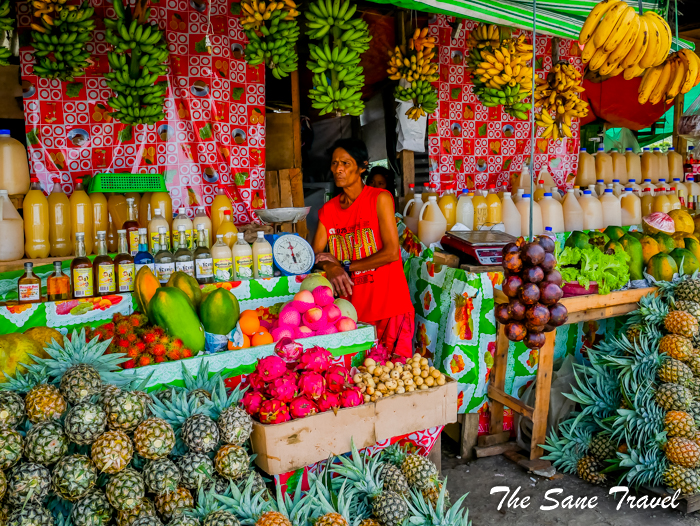 Undeniably, Philippine mangoes are the sweetest and juiciest in the world. They are recorded in the 1995 World Guinness Book of Records as the sweetest fruit. Mangos are eaten ripe as well as unripe. Unripe mangoes are popular to eat with a pinch of salt.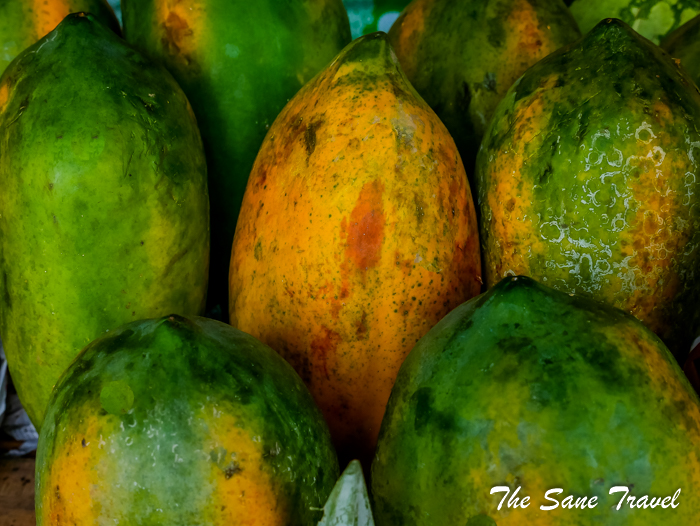 Rambutan is very sweet and juicy when fresh. 'Rambutan' literally means 'hairy' as justified by the hair that covers it.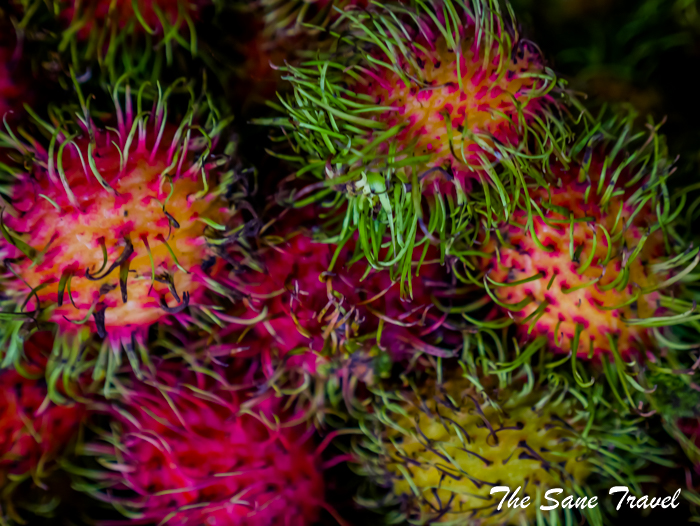 Durian is the king of tropical fruits. It found its way to the Philippines through their neighboring countries. The fruit is known for its large size and unique aroma. Some people regard the durian as fragrant; others find the aroma overpowering and offensive. The province of Davao in Mindanao is home to durian farms.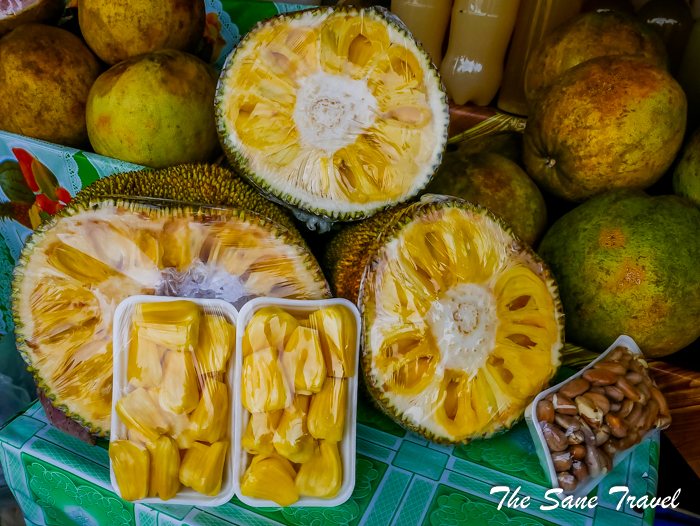 Dragonfruit is also known as pitaya or pitahaya in many countries. In the last years, the odd-looking dragon fruit has been attracting the attention of plant and fruit lovers and tourists alike. With the high demand for this exotic fruit known for its therapeutic properties, many places in the Philippines are being turned into dragon fruit farms.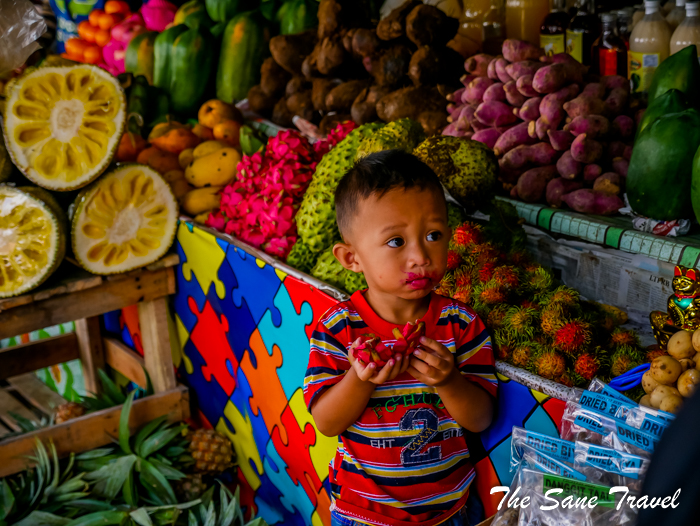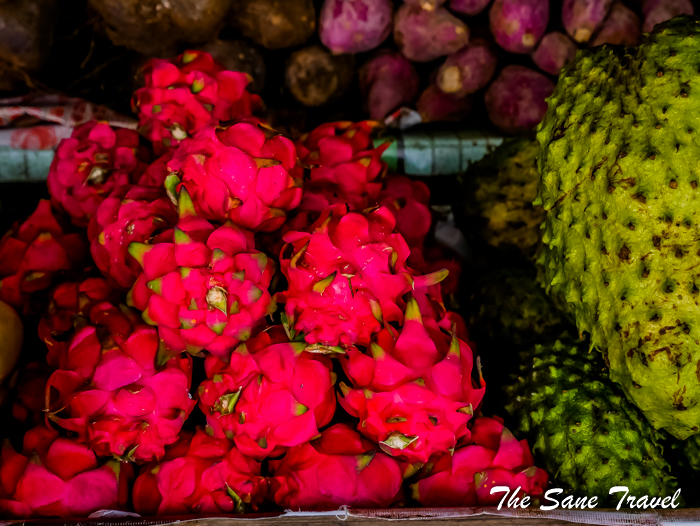 It is interesting that apples are not sold that much on the local markets in the Philippines. Apple fruit trees are rare in the country. Therefore apples are often imported, and the prices on them are rather high.
3) Visit Museo Orlina
There are only two museums owned by artists in the Philippines: BenCab Museum in Baguio and Museo Orlina in Tagaytay. Orlina Museum is in a five-level townhouse on Tolentino Street, overlooking Taal Lake and Volcano. Speeding motorists may miss it as it stands in a sloping area, but its signage can be seen from the highway; and it's just beside Econo Hotel, a landmark of the place. When a friend offered to sell this Tagaytay townhouse with a fabulous vista, Orlina grabbed the opportunity. He purchased the property and started the renovation.
Ramon Orlina is a pioneer and foremost practitioner of glass sculpture in the country. Before Orlina, glass was largely appreciated only for its utilitarian function. Orlina saw beyond the humble origin of this industrial glass residue. Orlina has transformed the medium by elevating it to the dignity and respectability of art.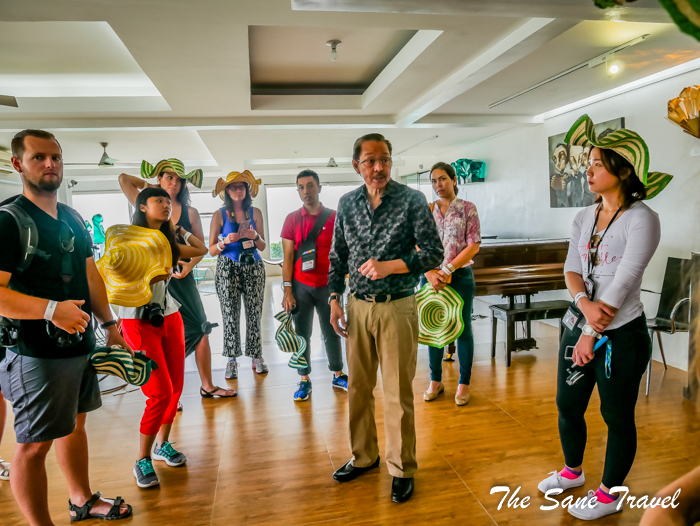 On the second floor of the museum, there are two galleries that showcase his sculptures of crystal and glass, both figurative and abstract, in amber, blue, green, red, or colorless.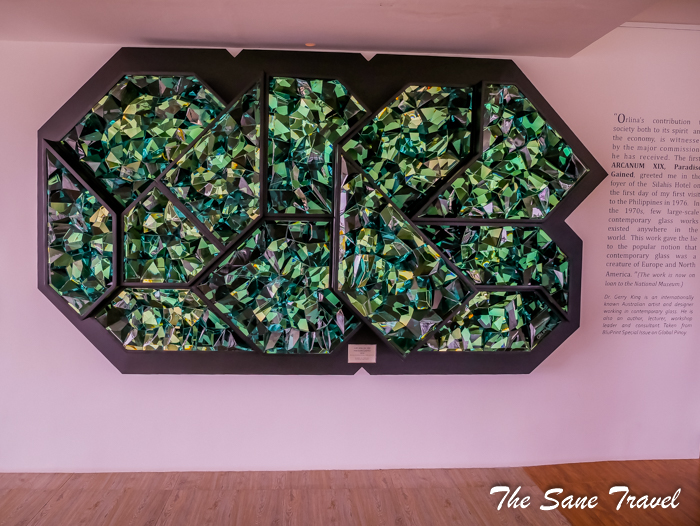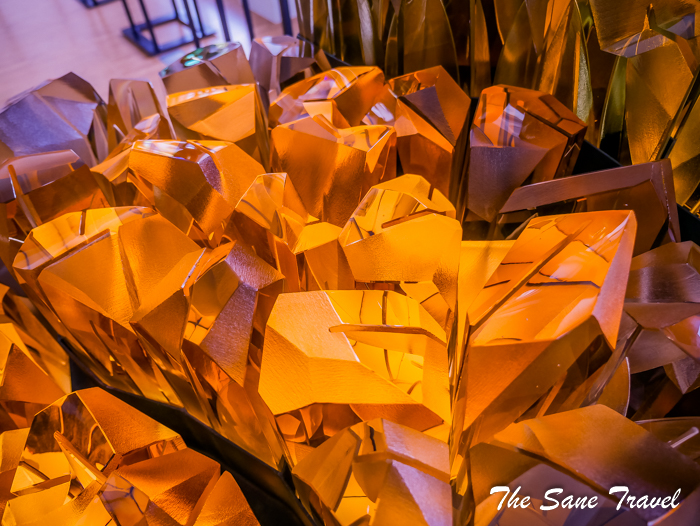 His office is on the third floor. Here he keeps a collection of miniatures of his art cars, neatly displayed on a floor-to-ceiling shelf that can be turned around and from which a trundle bed could be pulled out.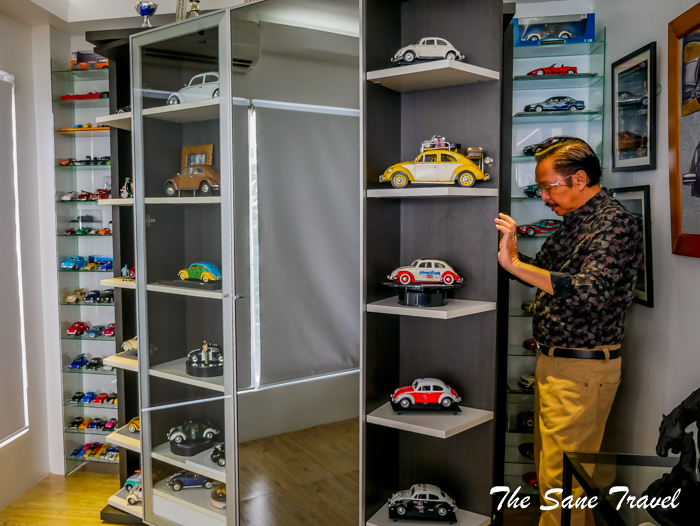 On the very same floor, there are two galleries showcasing Orlina's works in bronze and stainless steel, including busts of President Cory Aquino and actor Piolo Pascual; a chandelier of elaborately wrought stainless-steel tubes; scale models of the UST Quattromondial Monument; the PBA trophy; and the Philip Morris sculpture.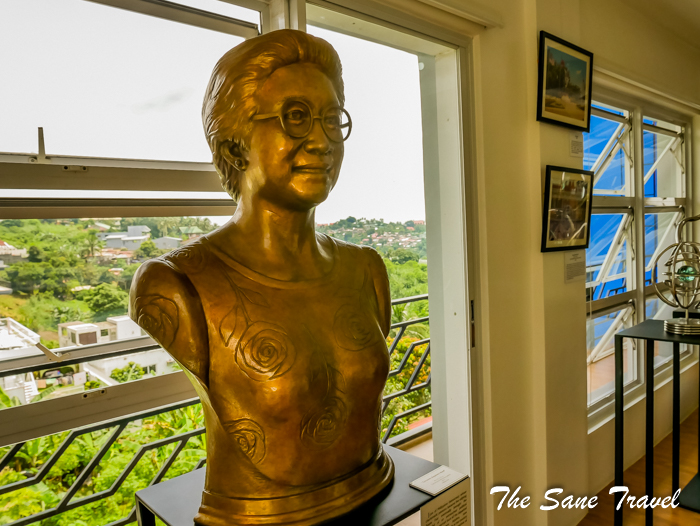 Scattered throughout the galleries on all floors is his collection of paintings (Alcuaz, Jerry Navarro, Betsy Westendorp, Arturo Luz, Justin Nuyda, Lao, Lebajo, RaulPiedra) and modernist chairs (Napoleon Abueva's stainless-steel couch, Orlina's love seat, Jasper Morrison's Thinking Man's Chair).
On the roof deck is Green Bean Coffeeshop, serving specialty pastries and organic coffee. This is the ultimate view deck for visitors, where they can enjoy the panorama of Taal Lake and Volcano, picture-perfect in the daylight and eerily beautiful in the twilight mist.
Below there's an amphitheater and a sculpture garden. Arranged in the garden are Orlina's lighted sculptures of glass and stainless steel, a series of monumental geometric shapes. The amphitheater can be used for chamber plays and mini concerts.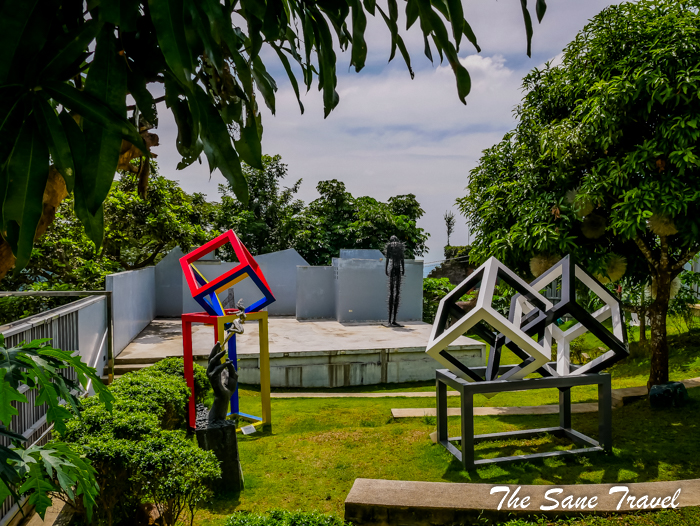 Address: Hollywood St., Hollywood Subd. Tolentino East, Tagaytay City
4) Have lunch in Bag of Beans restaurant
Actually, there are four Bag of Beans restaurants in Tagaytay city: Athena, Charito, Bag of Beans Bed and Breakfast D' Lodge, and the Bag of Beans Main Branch. Here is my experience of Main Branch.
Now standing for 18 years, Bag of Beans is already considered the ultimate must-see and must-experience place in Tagaytay. The largest in all six branches, Bag of Beans has three parking lots or 100 car slots – enough to accommodate a large number of guests.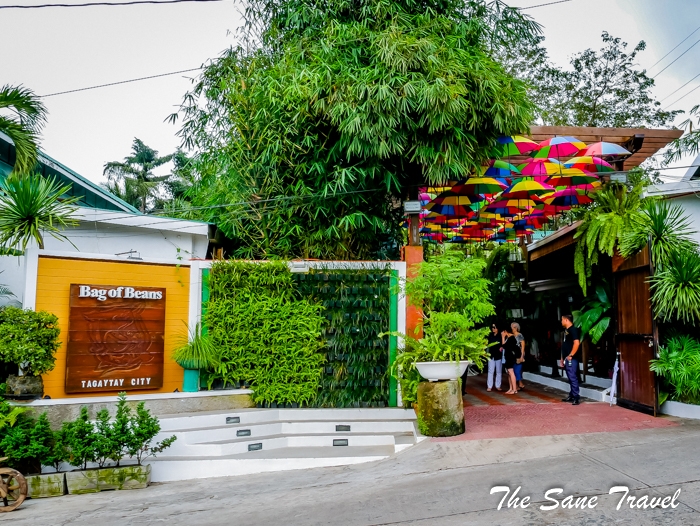 It also boasts five cabanas for intimate and private dining. As if taken out of a story book, Bag of Beans resembles a secret getaway with its forest like garden and rustic interior design. This family-owned venture is carefully designed to exude a homey and relaxing ambience where you can savor fresh and appetizing flavors.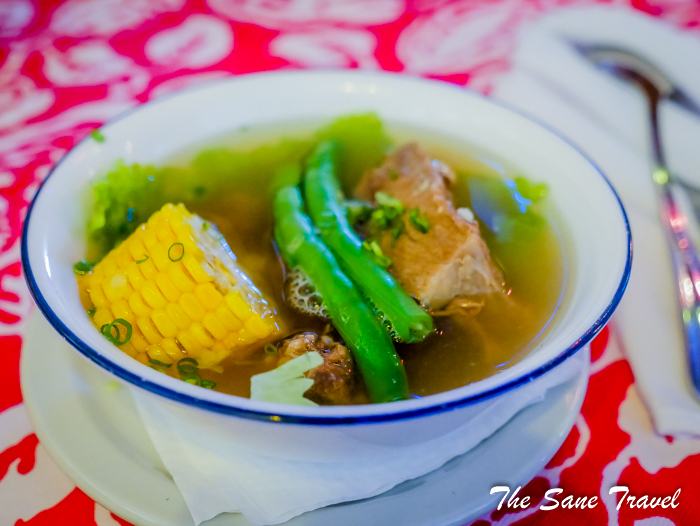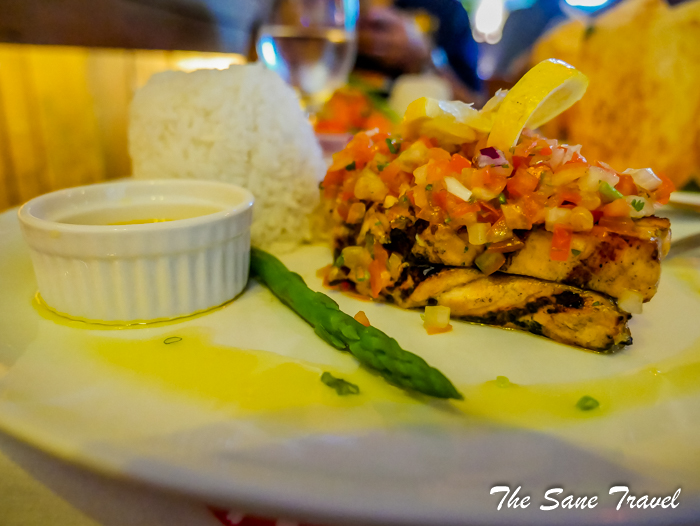 I also very much enjoyed their lavishly decorated Christmas room where you can have a Christmas feeling long before it actually comes.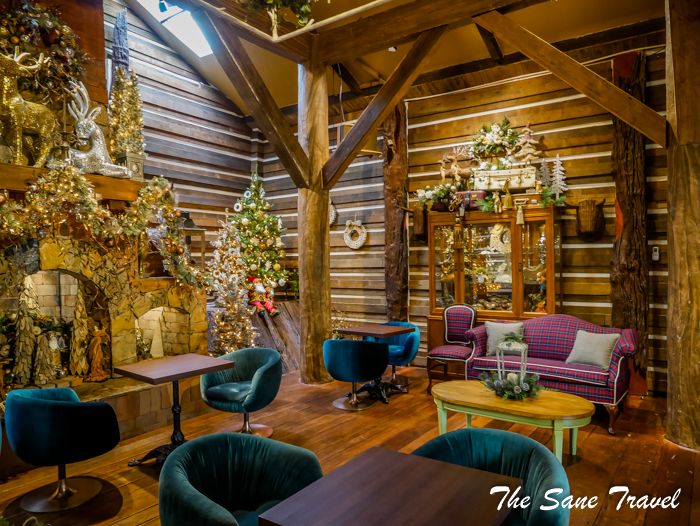 It's a good idea to head to Tagaytay for Bag of Beans weekend buffet. The trip to a gastronomic adventure is well worth it.
Address: Bag of Beans Main Branch,115 Aguinaldo Highway, Mendez Crossing West, Tagaytay City
5) Relax in Sonya's Garden SPA
After lunch, take a short 15 kilometer trip from Tagaytay city centre to Sonya's Garden SPA to see the garden, have a relaxing massage and experience the healing power of touch at Sonya's Garden Spa.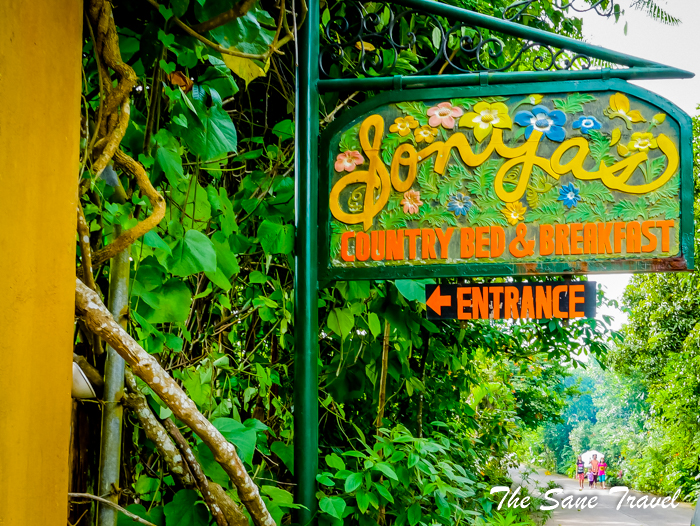 Sonya's Garden in Tagaytay City was supposed to be the private sanctuary of its owner, Sonya Garcia. But due to popular demand, in 1998 she has converted it into a Bed and Breakfast, one of the most famous ones in Tagaytay City. Sonya's Garden Lunch or Dinner buffet is also a popular choice for those who crave organic gourmet meals of fresh pasta and salad. The Sonya's Garden SPA or Secret Pleasures at Sonya's was also built to further pamper the guests.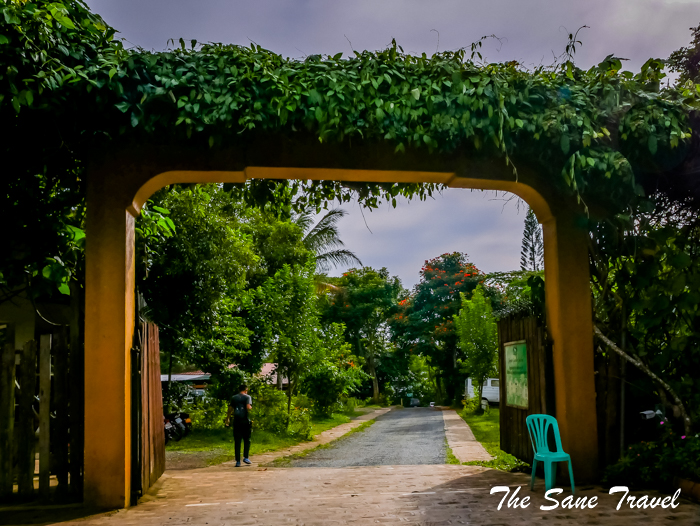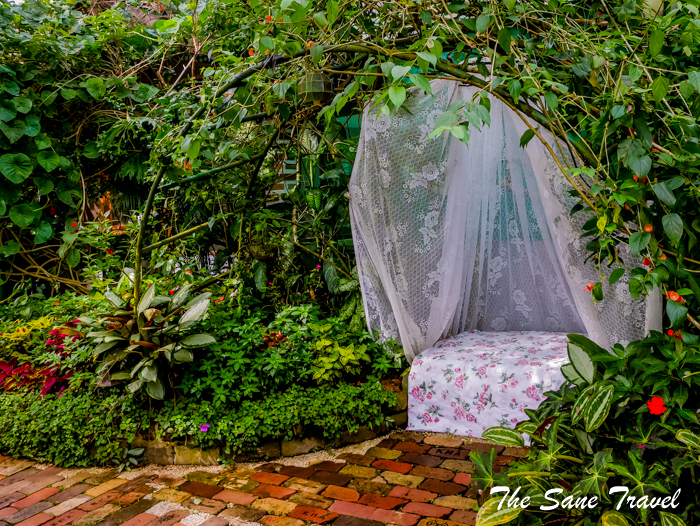 The massage room is cool and bright. You could also hear the relaxing sound of the waterfall and it was like having your massage outdoors, right in the middle of the garden. The massage strokes were very calming and how I wished they continued for a bit longer. The massage at Sonya's was really a multi-sensory experience.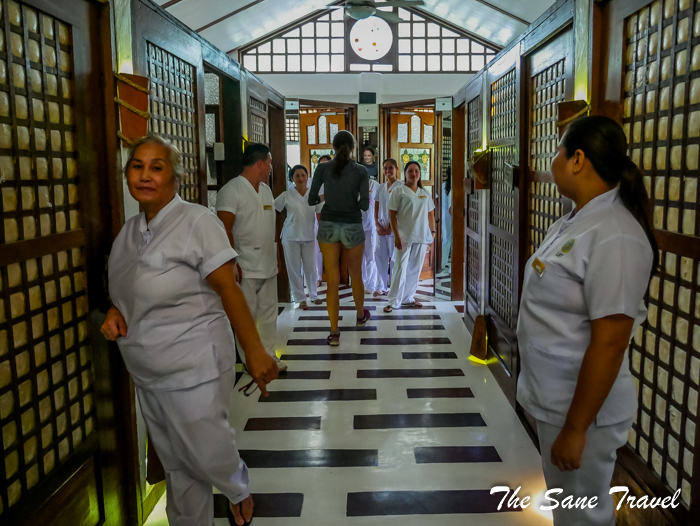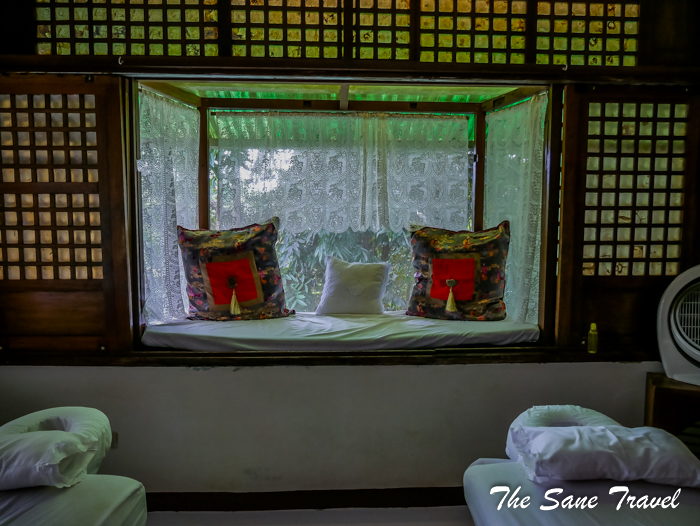 The masseuse's oil-drenched fingers run along the spine then curve around the shoulder blades to melt the tension, the disappointments, and the cold. After your massage, enjoy an utterly refreshing cup of warm basil dalandan tea.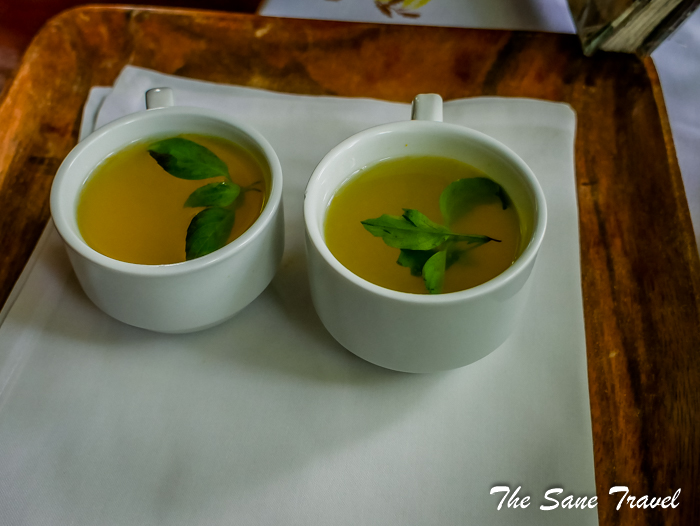 Address: Barangay Buck Estate, Alfonso, Cavite
Going to Tagaytay
Tagaytay City is just a 1,5 hour drive from Metro Manila.
Public buses with the terminal station in Pasay City ply the Tagaytay route. BLTB buses bound for Nasugbu or Balayan and Batangas also pass the Aguinaldo Highway in Tagaytay.
For private cars, the shortest road to Tagaytay is the Carmona route (via the South Superhighway). It winds through Baccor, Imus and Dasmarinas to the town of Silang and on up to the entrance of Tagaytay. An alternative route is the Coastal Road from Pasay City to Las Piñas, which eventually leads to the Aguinaldo Highway.
Looking to enjoy more of The Philippines? Check this awesome Cebu itinerary!
What did you think? Have you been to Tagaytay? Or perhaps you're thinking of visiting there in the near future? Either way, I'd love to hear from you so please add your comments below.
Published by Anita on December 17, 2016
Traveled October 2016
Author: Anita Sāne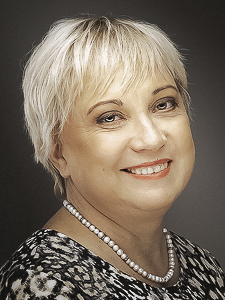 About the author
Anita is a part-time traveler, passionate photographer, and a retired career woman from Latvia, traveling mostly solo for more than 15 years. She is a skilled travel planner planning and executing her travels by herself. Anita wants to show you how to travel the world and open your mind to new experiences. Follow her also on Facebook, Instagram, Pinterest, Twitter, and Bloglovin.