Visiting Naples, Sorrento, and the Amalfi Coast is a great way to experience Italy's culture and natural beauty. This seven-day itinerary is excellent for those who want to experience a more insightful tour while keeping the option of using public transportation in mind. From the lively streets of Naples to the picturesque coastal cities of Sorrento, Positano, Amalfi, and Ravello, there is something for everyone here. This itinerary has been designed based on my own travels.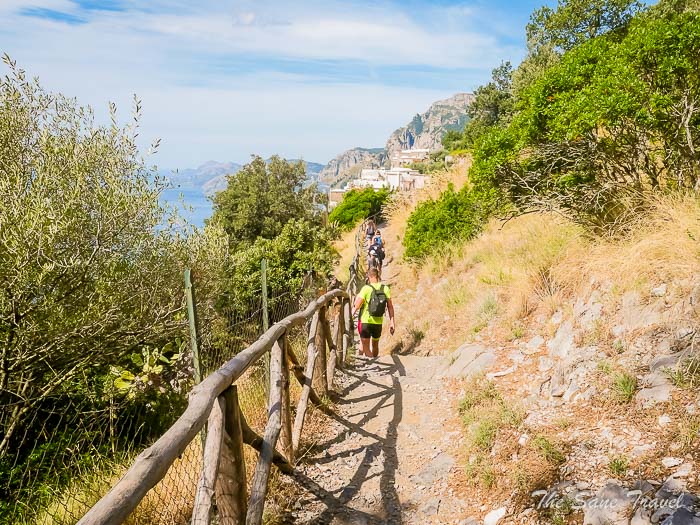 Day 1 Arrival and Naples
It would be advisable to arrive early to have sufficient time to explore some of the attractions of Naples. Piazza del Plebiscito, Royal Palace, Teatro di San Carlo, and Galleria Umberto I are all worth visiting.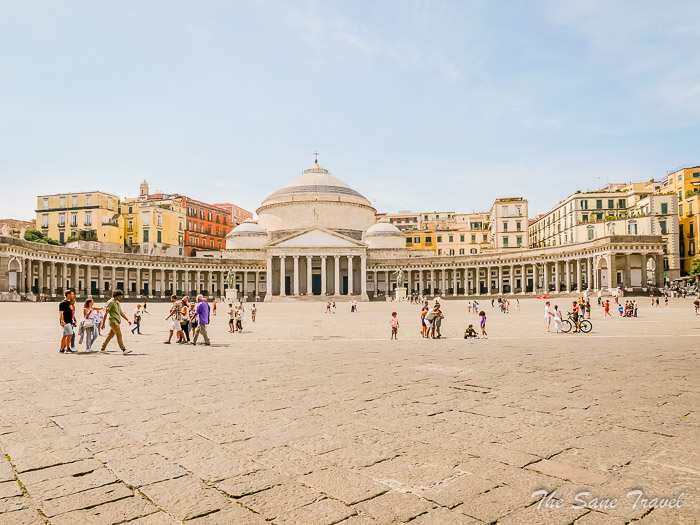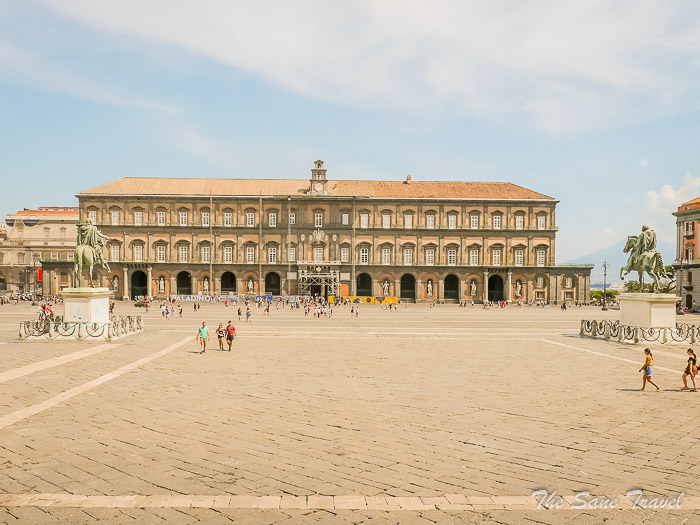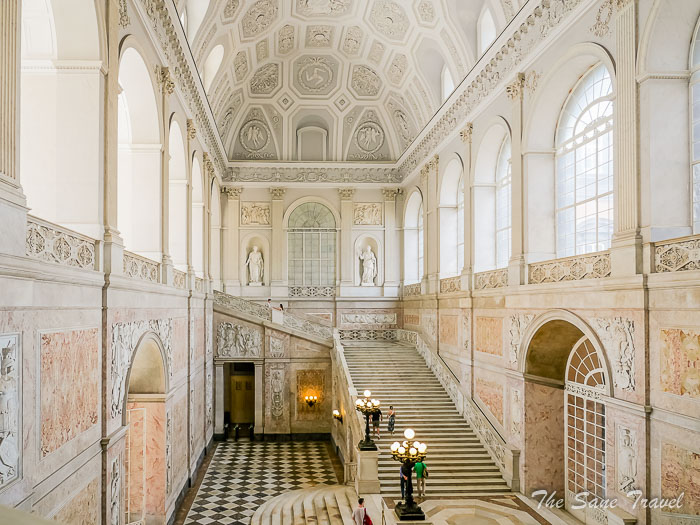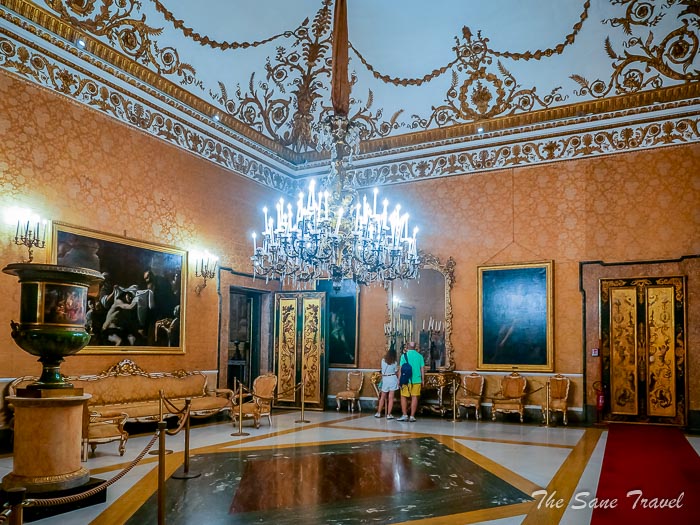 Established in 1737, the Teatro di San Carlo is an attractive neoclassical building housing the longest-running publicly accessible opera house in the world.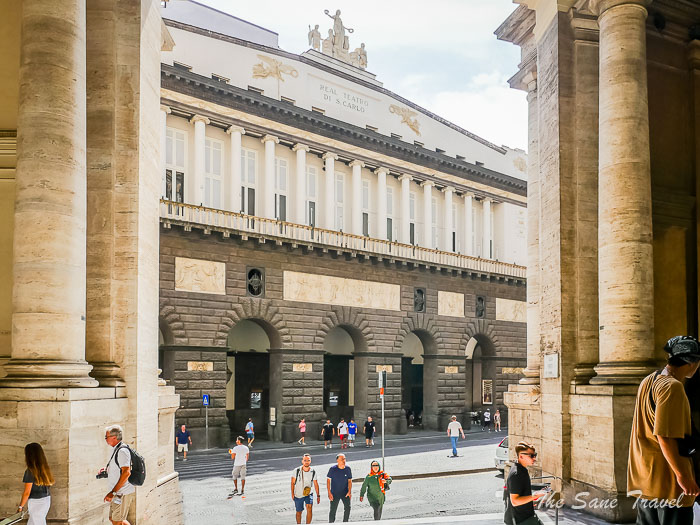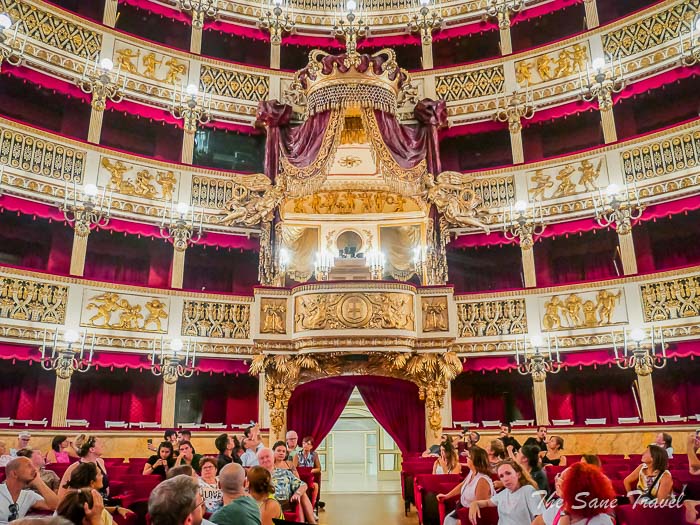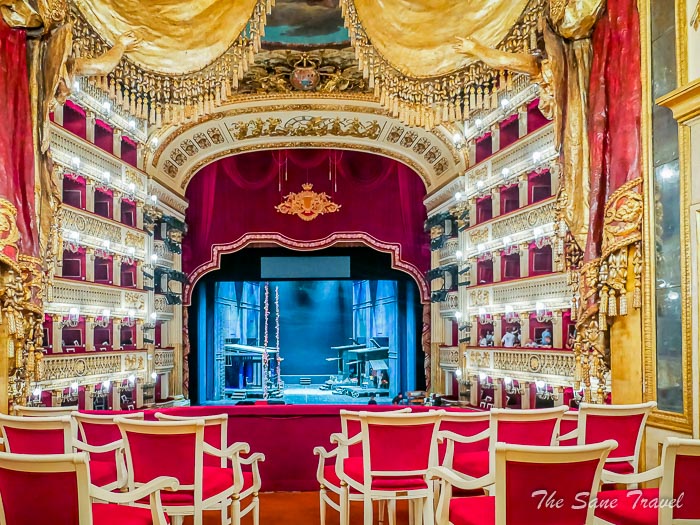 Galleria Umberto I is an architecturally stunning structure and provides a great opportunity to browse some shops.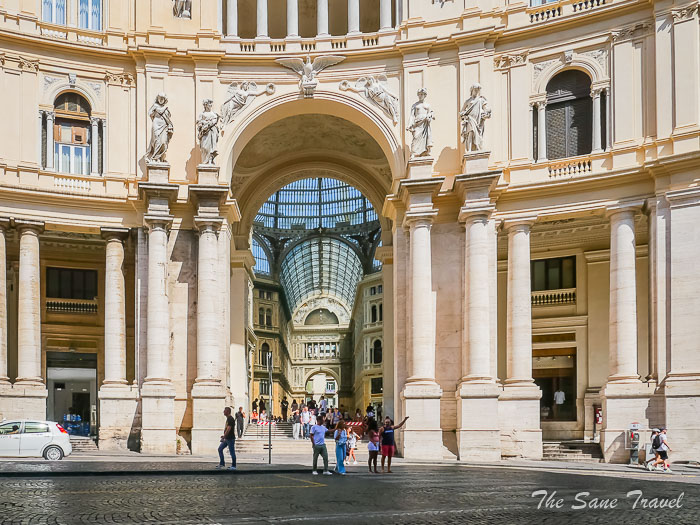 The exterior of Castel Nuovo, also known as Maschio Angioino, is particularly noteworthy, although according to some travellers, the interior is quite bland.
Practical information
The closest tube station to Piazza del Plebiscito is Municipio, which is on Line 1. If you would like to go on a guided tour of Teatro di San Carlo, it is recommended to contact them beforehand to find out the exact tour time, as it might differ from that stated on their website.
Overnight Naples
I stayed at B&B Aurora Luxury and can recommend it to you as well. Enjoy the sights of the port of Naples from your room's balcony.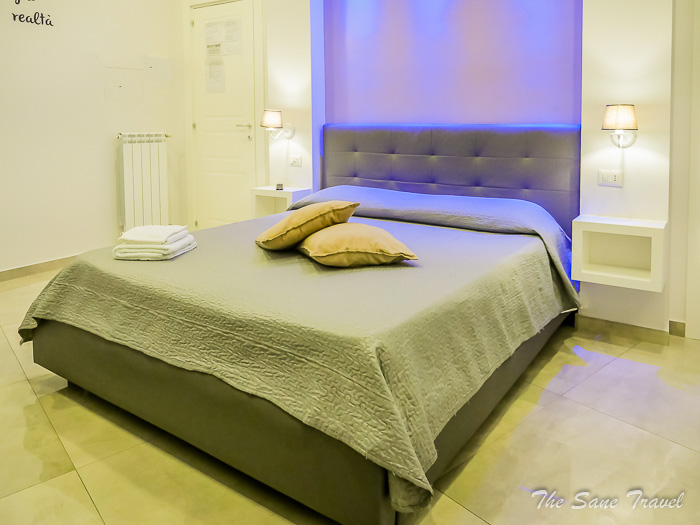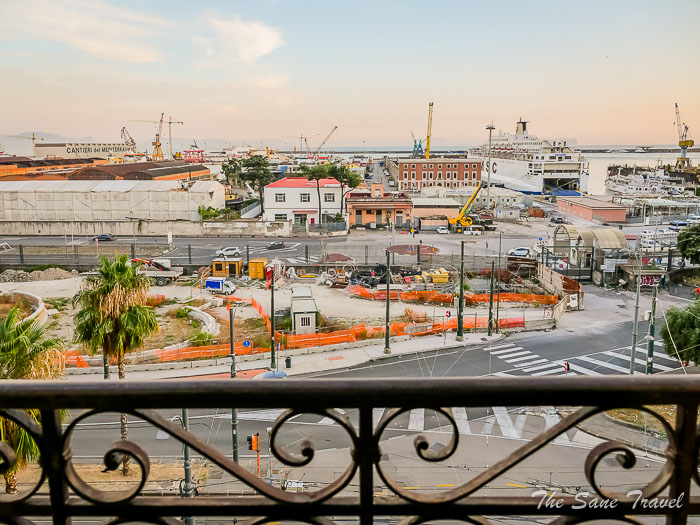 Day 2 Pompeii and travel to Bomerano
A half-hour train ride from Naples will take you to the ruins of Pompeii, inscribed on the UNESCO Heritage list.
Pompeii
This Roman city, known for its historical significance, was destroyed by the Mount Vesuvius eruption in 79 AD, and its ruins were not discovered until the 18th century. You can access the site through any of the three entrances, the main one being Porta Marina. Excavation efforts have allowed for a deeper insight into the history of this unique location.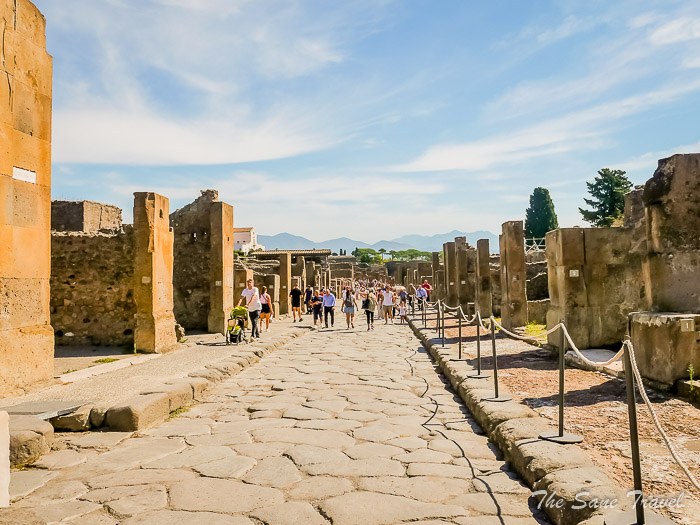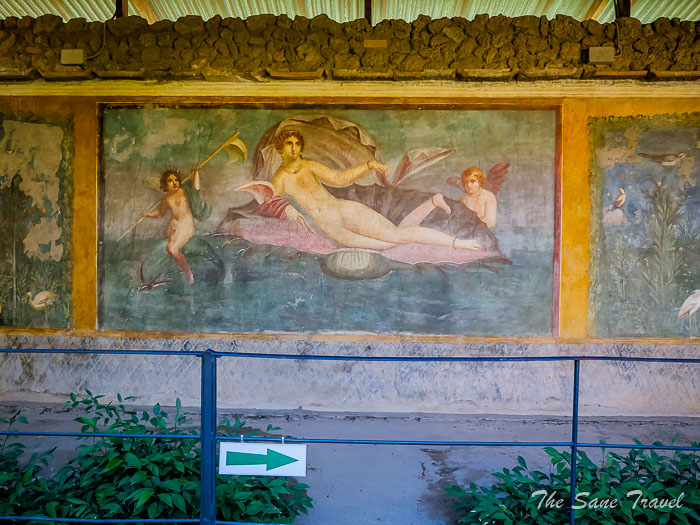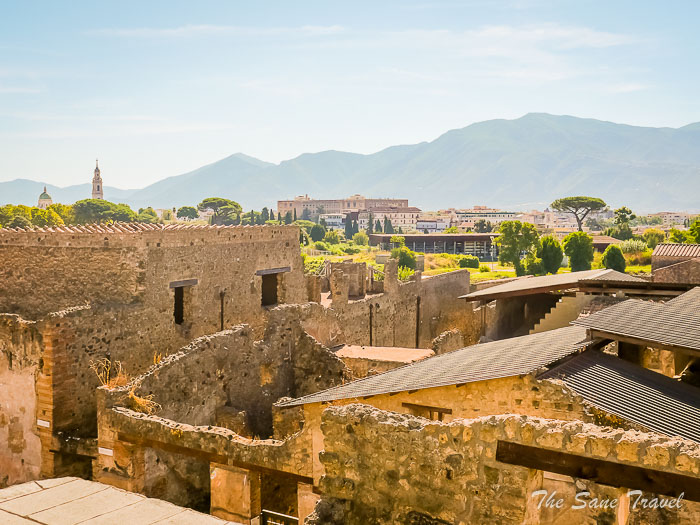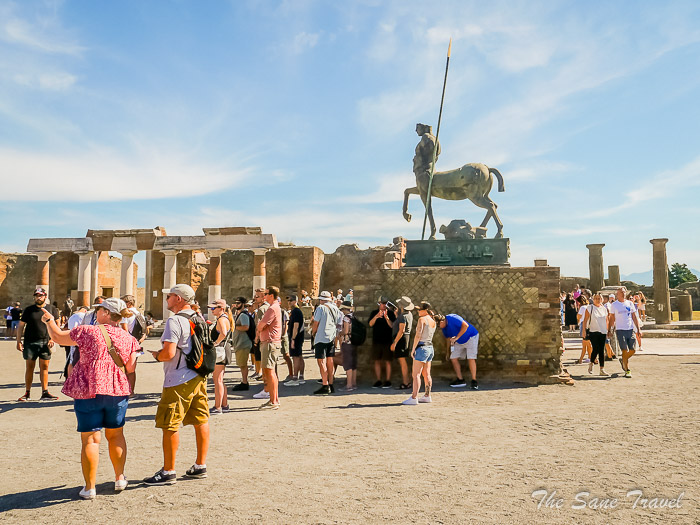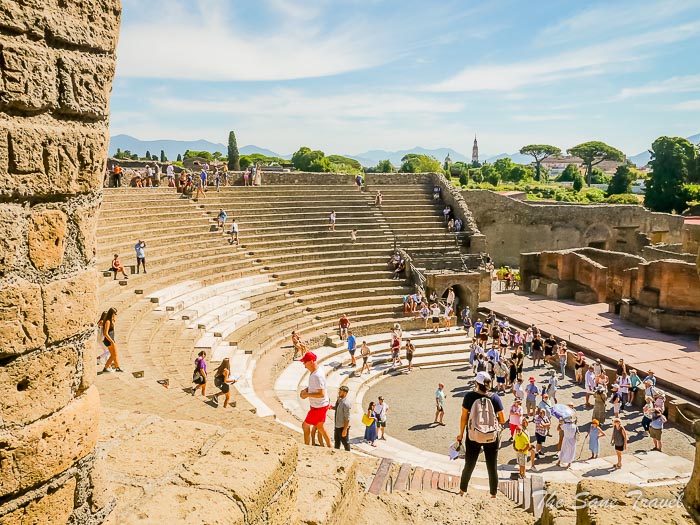 Practical information
You should plan to spend at least two to three hours exploring the Pompeii site. Do your research before the visit and make a list of places you want to see, as the site is quite extensive. Large bags over 30x30x15cm are not permitted on the premises but can be stored at the train station. There is a cloakroom available for smaller items. Entrance to Pompeii is free on the first Sunday of each month; however, it is also the busiest day. If your budget allows, it is recommended to visit the site on a less-crowded day for a more enjoyable and relaxed visit.
After your trip to Pompeii, catch a train to Castellammare di Stabia and then take bus number 5080 to Agerola/Bomerano.
Castellammare di Stabia
If the opportunity arises, you can have some lunch and go for a stroll around the town. Castellammare di Stabia is renowned for its gorgeous mountain landscape, making it an ideal spot for sunbathing and swimming in the calming sea.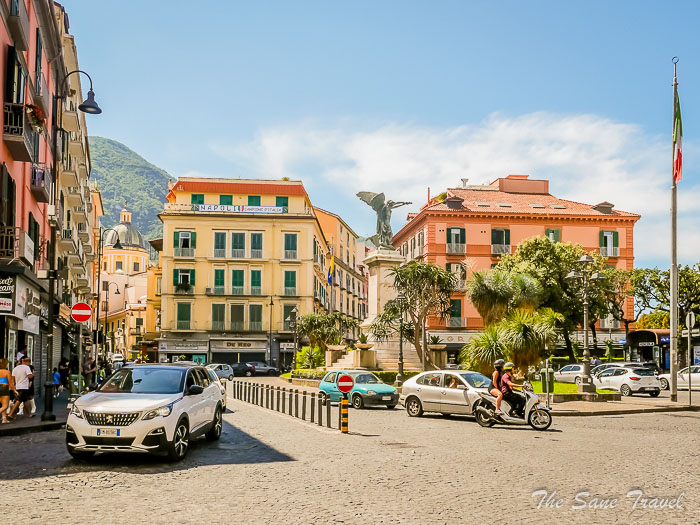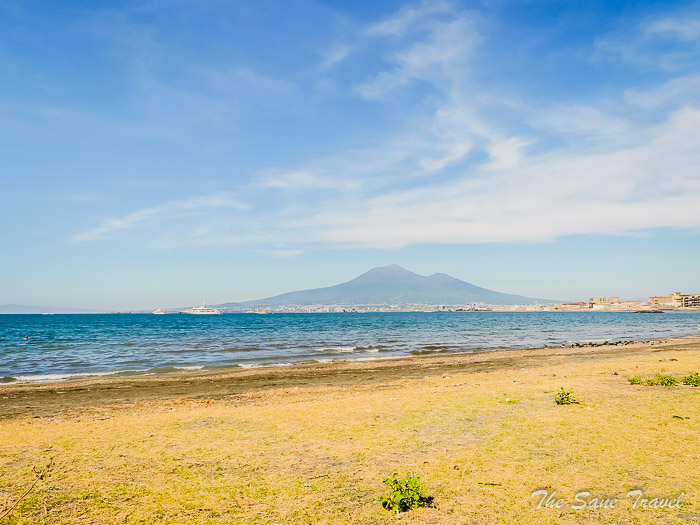 I had a light meal at Gran Café Napoli 1850, located at the intersection of Piazza Principe Umberto and Via Mazzini. It was opened in 1850 under the name of Caffè di Europa. The food there was very enjoyable.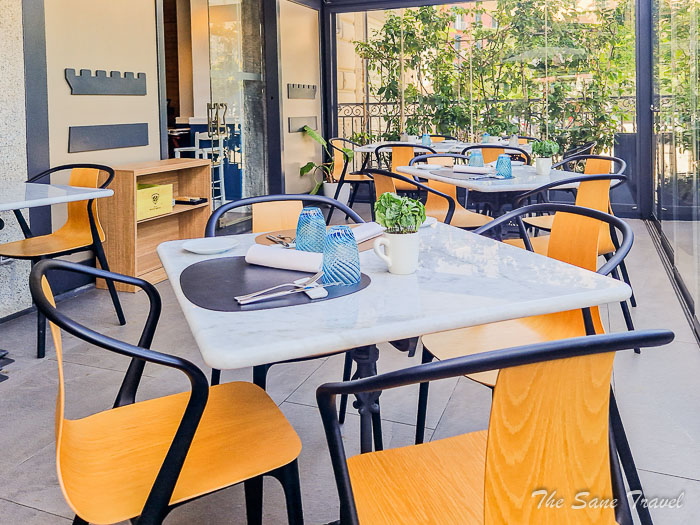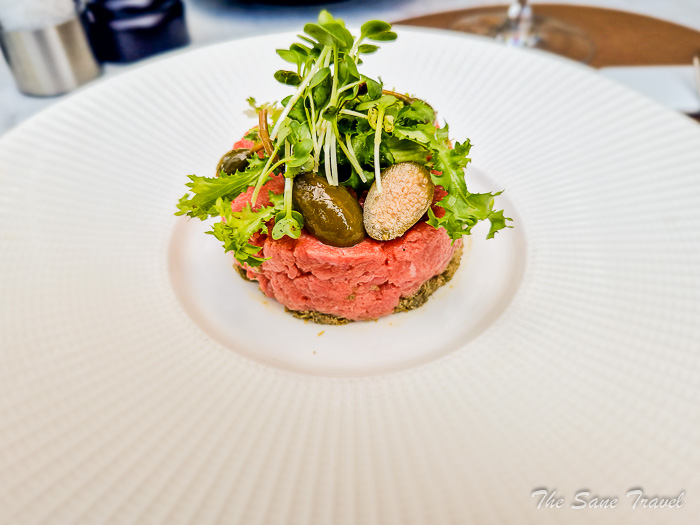 If there is enough time, you can take the cable car from the Circumvesuviana train station to Mount Faito. Keep in mind that the cable car is not operational during the winter season. The cable car trip from Castellammare di Stabia to Mount Faito only takes about eight minutes, offering a spectacular view of the Gulf of Naples, Vesuvius, and Castellammare di Stabia.
Practical information
It is crucial to plan your travel on day two according to the timetable of bus number 5080 to Agerola/Bomerano. Buses do not run frequently and the schedules can vary depending on the day of the week. Therefore, it is of utmost importance to carefully check the schedules on the bus company's website and pay attention to the letters at the top of each column. These letters denote the days the bus runs, for example, G- daily, F- Monday to Saturday, H-holidays, etc.
Overnight Bomerano
I stayed at Costa Blu Agerola and can recommend it to you as well.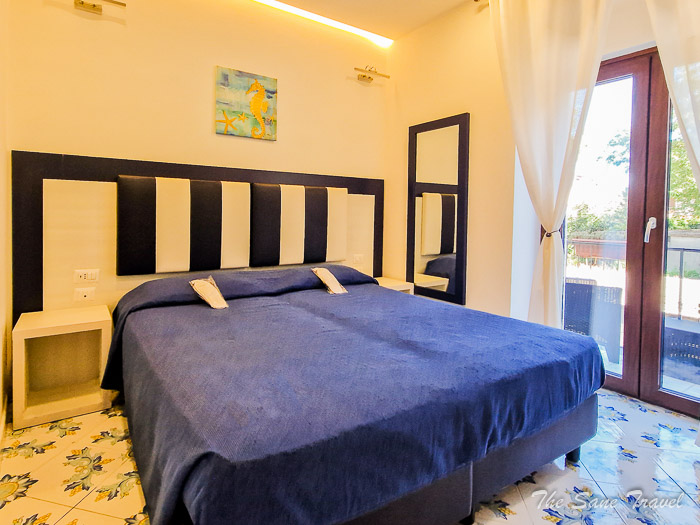 Day 3 Path of Gods, Positano, and Amalfi
The Path of the Gods, or Il Sentiero Degli Dei in Italian, is a historic pathway linking the villages of Bomerano and Nocelle. It used to be the only way for inhabitants to travel between the two towns. The path is now kept intact for recreational tourism and hiking. If you are travelling during the summer, it is best to start early. Ensure that you put on your most comfortable footwear for this walk. Begin by heading to Piazza Paolo Capasso and follow the signs for the Path of the Gods. Make a sharp left turn and go straight until the next sign appears.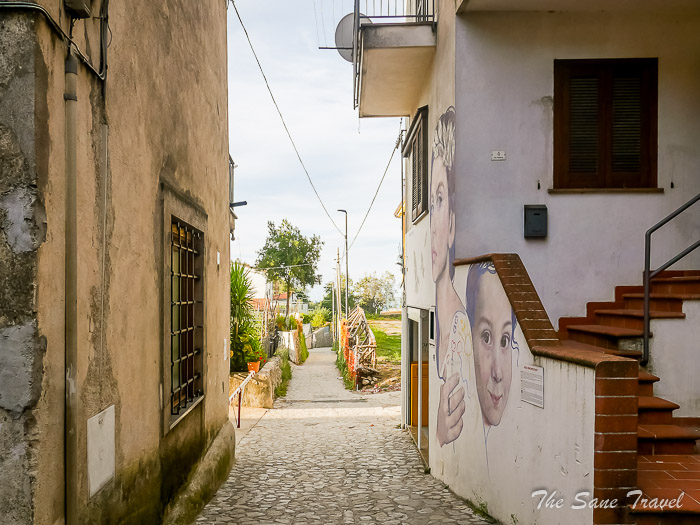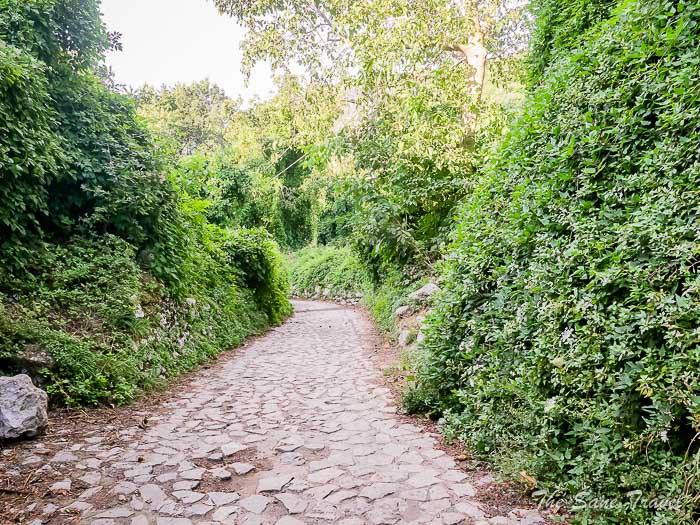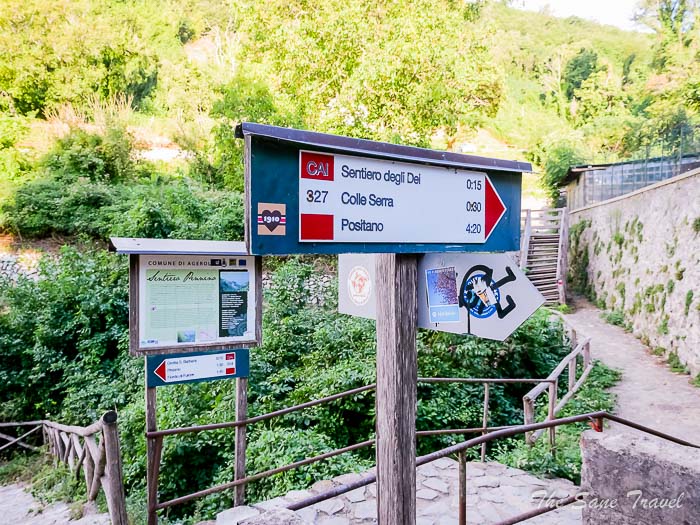 Cross the pedestrian bridge before turning left and continuing until you reach the path entrance.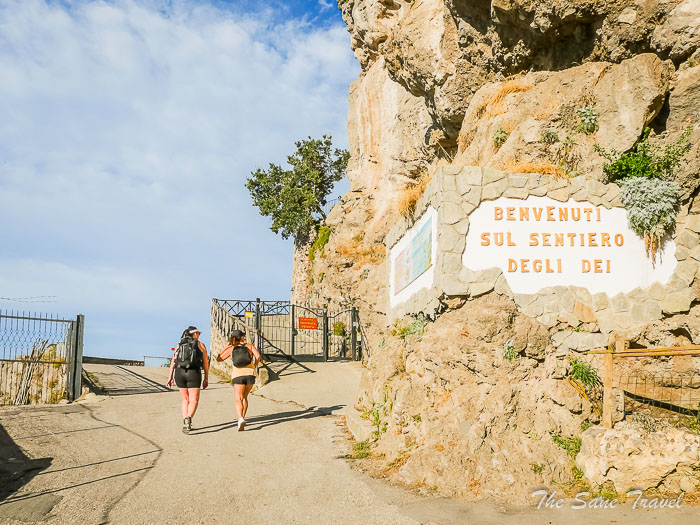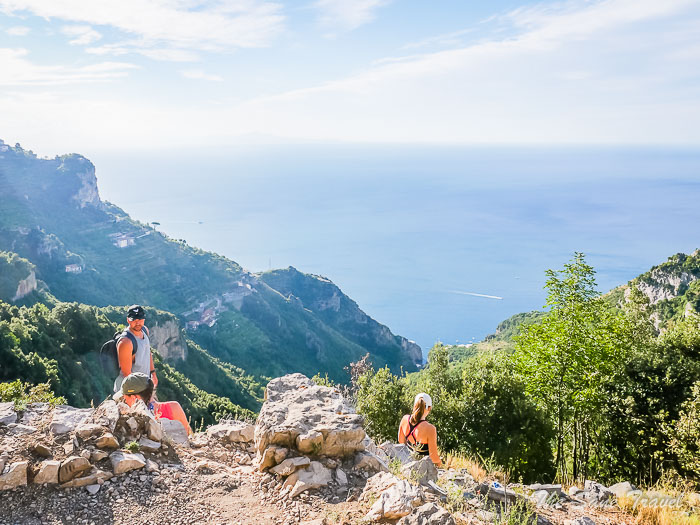 After some time, you will reach a place where the path divides in two – be sure to turn right.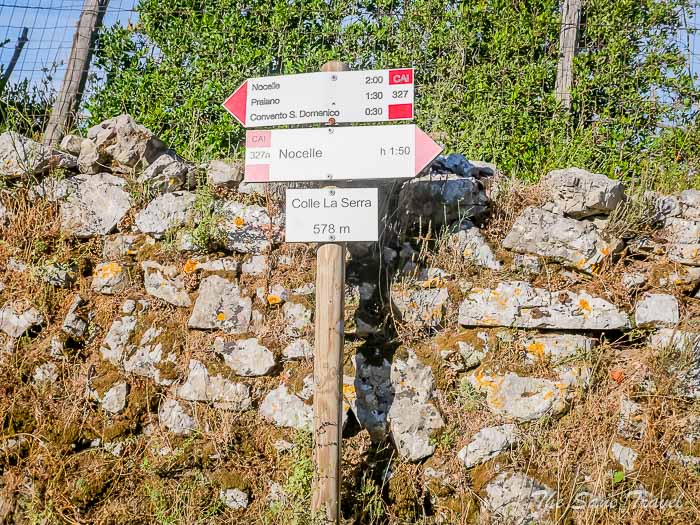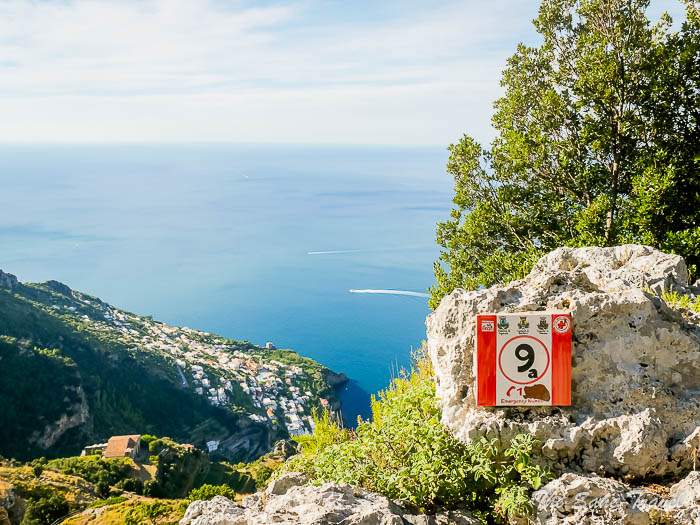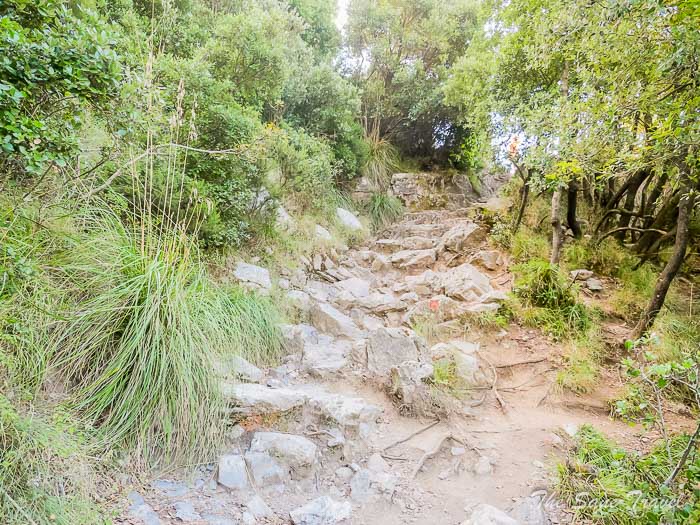 Keep walking until you reach Nocelle.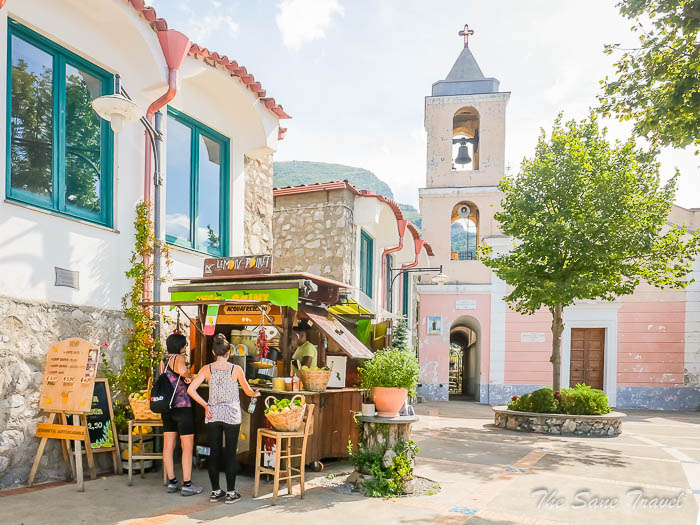 It is recommended to finish your walk from Agerola/Bomerano at Nocelle and then take the Mobility Amalfi Coast bus to Positano, which takes around twenty-five minutes. The bus leaves every hour, at 10:50 a.m., 11:50 a.m., and so on.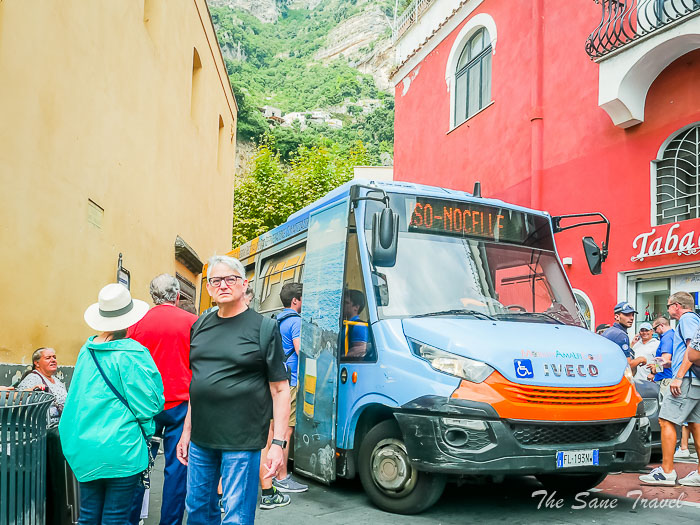 Taking the stairs down is not worth it as there are around 1,700 steps, and unless you are an experienced hiker, you will have sore muscles for the next few days. If you are unsure where a bus stop is, ask the locals. Once you are in Positano, grab something to eat and explore the town.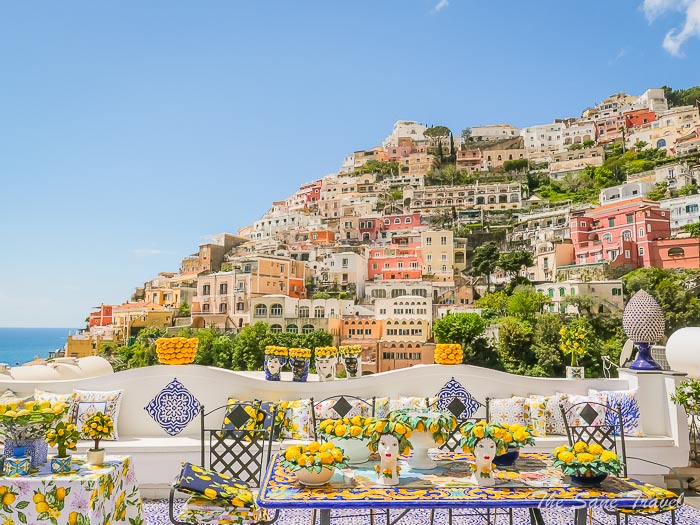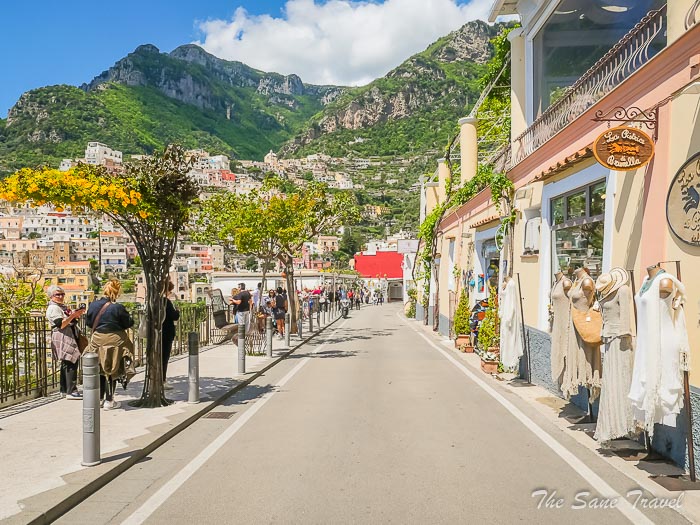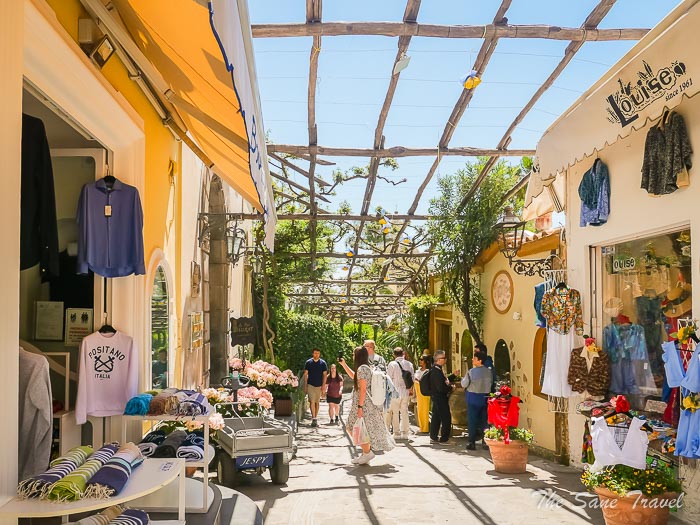 Afterwards, take a ferry to Amalfi and from there a bus to Scala.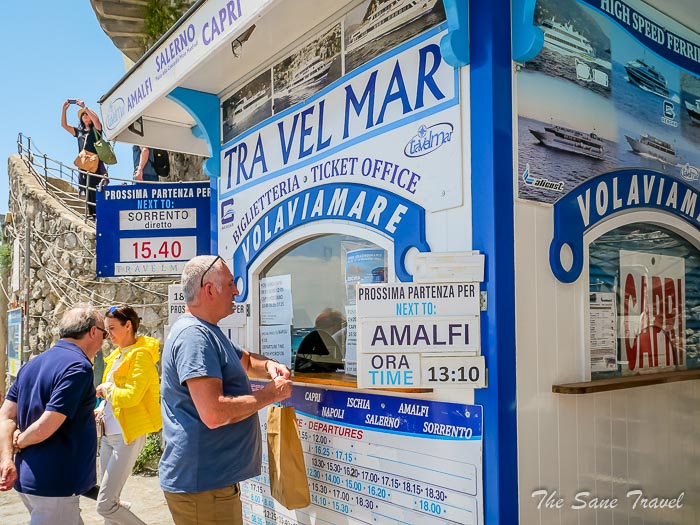 Overnight Scala
I stayed at Hotel Villa Giuseppina and it was a good value for money.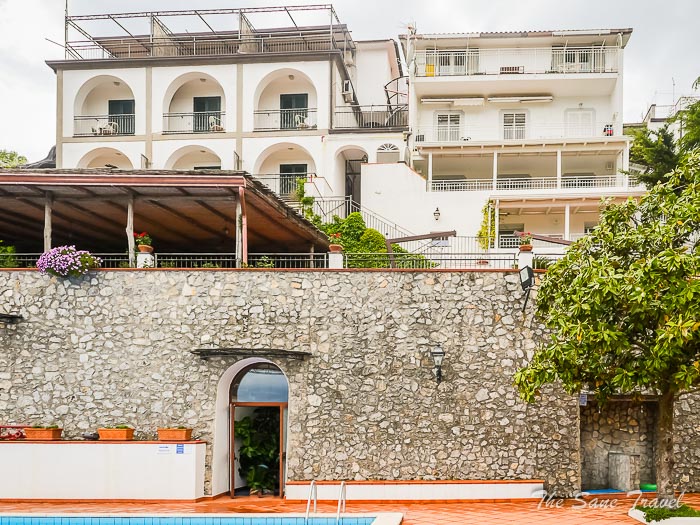 Day 4 Explore Scala, Ravello, and Amalfi
Scala is a picturesque town located slightly away from the main tourist attractions in the area. It is just a short distance from Ravello and is the oldest settlement close by. From Scala, it is possible to get a good view of Ravello, which can be reached in a thirty-minute walk or by a short bus ride.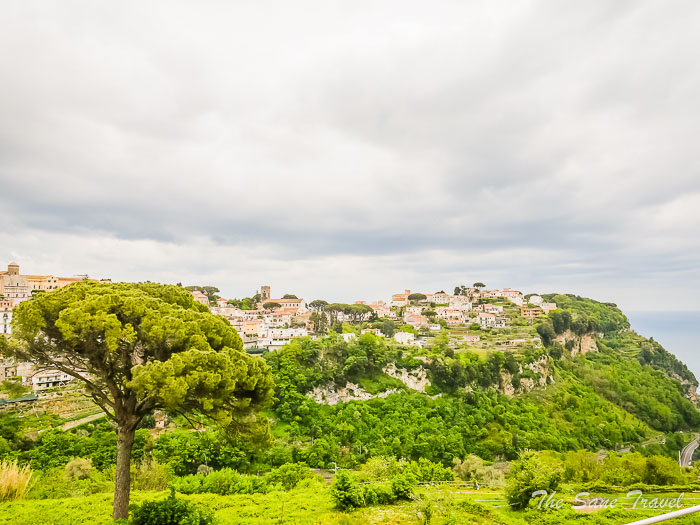 The town has various shops, pubs, and eateries catering to both visitors and locals. Scala is an excellent starting point for exploring the Amalfi Coast by car or by frequent local buses from the town square. For those planning to visit Ravello, a stop at the Cathedral of San Lorenzo on the main square of Scala is highly recommended.
Cathedral of San Lorenzo
San Lorenzo Cathedral is a historical building which has been around since 987 when Scala was named an Episcopal See ('See' means 'seat' in Latin).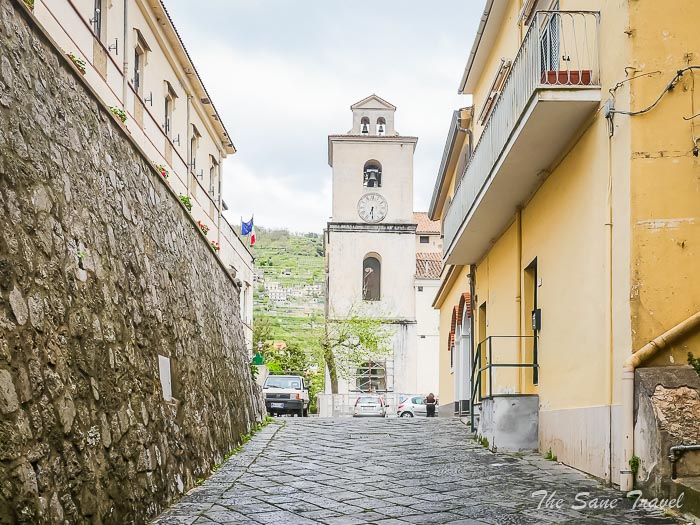 It houses many valuable artefacts, such as the 12th century Holy Crucifix, Marinella Rufolo's polychrome stucco funeral monument, paintings on the ceiling by Cacciapuoti depicting events in San Lorenzo's life, and the Treasure Altar.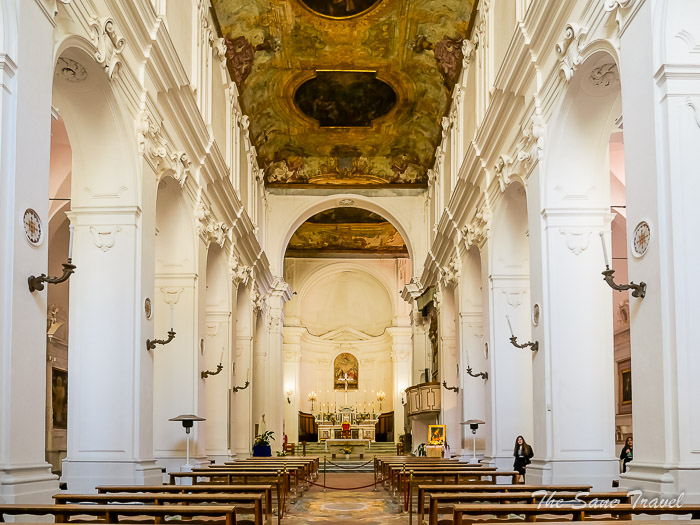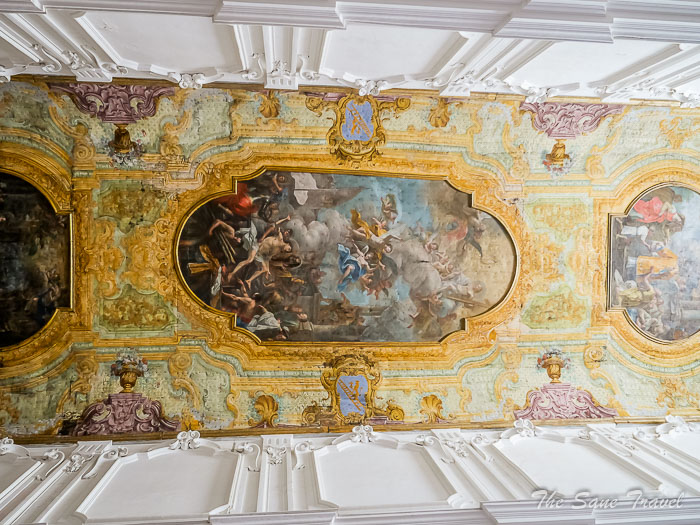 The cathedral is open to visitors from 10:00 a.m. to 6:00 p.m. every day.
Villa Rufolo
Situated in Ravello, Villa Rufolo has been a renowned cultural and historical hub since the 13th century. Built by a wealthy merchant family, it is considered one of the earliest works of the Italian Renaissance, famously featured in the Decameron, a collection of tales penned by Boccaccio in 1353.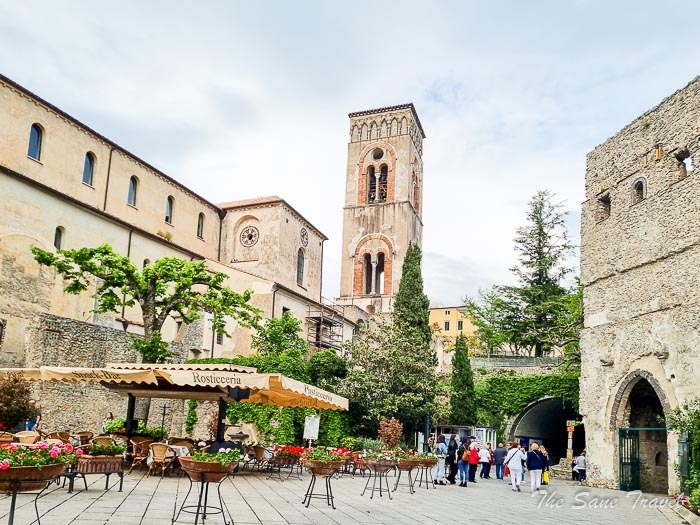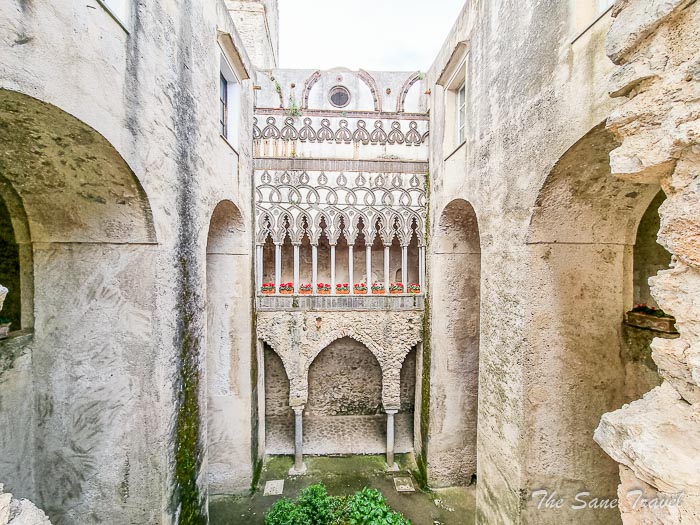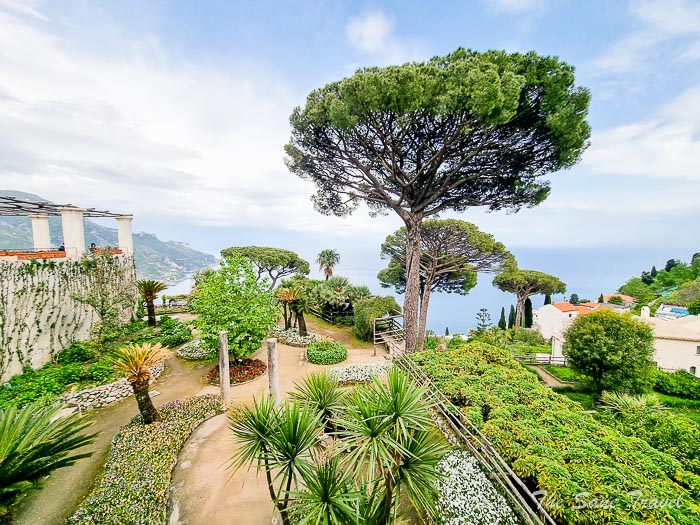 In recent years, Ravello has become known as the city of music due to its annual summer concert series, which is held at the villa and features a stage built out over the Mediterranean Sea and Amalfi Coast. The gardens and grounds are open year-round and attract visitors from around the world.
Villa Cimbrone Gardens
Villa Cimbrone, situated atop a promontory with picturesque views of the Mediterranean and the coastline, is a renowned landmark of Ravello. Its origins trace back to the 11th century, with extensive renovations carried out by a British nobleman, Lord Grimthorpe, in the early 20th century. Although the villa itself is a private 5-star hotel, the captivating gardens can be explored by the public.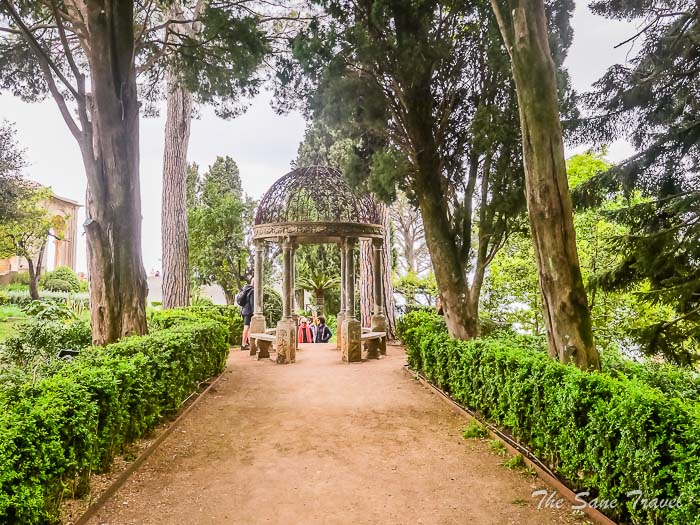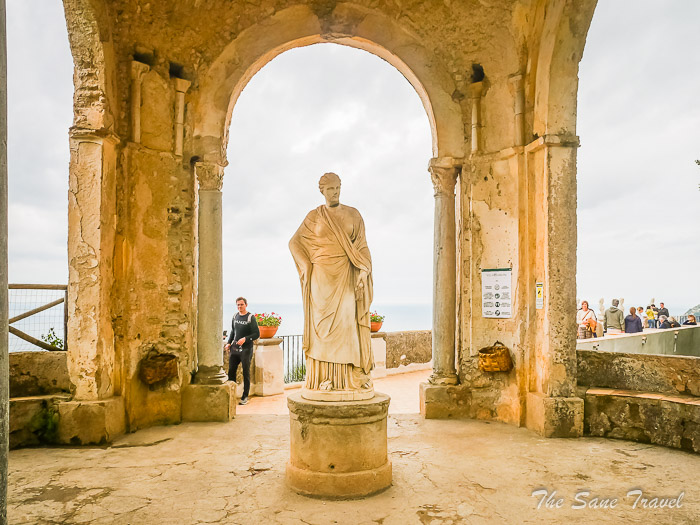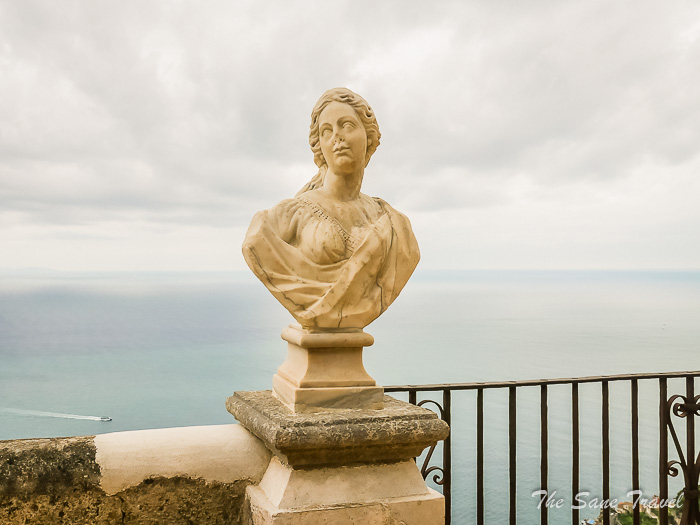 The Terrace of Infinity is edged by marble busts which gleam in the sunlight when the weather is clear. The hotel is not open to the public, but the cloister and the crypt are worth visiting. After visiting Ravello and taking a lunch break, take a bus to Amalfi.
Walk around Amalfi and visit Amalfi Cathedral
Amalfi was a prosperous town in the Middle Ages with a formidable fleet that controlled the commercial routes of the Mediterranean Sea.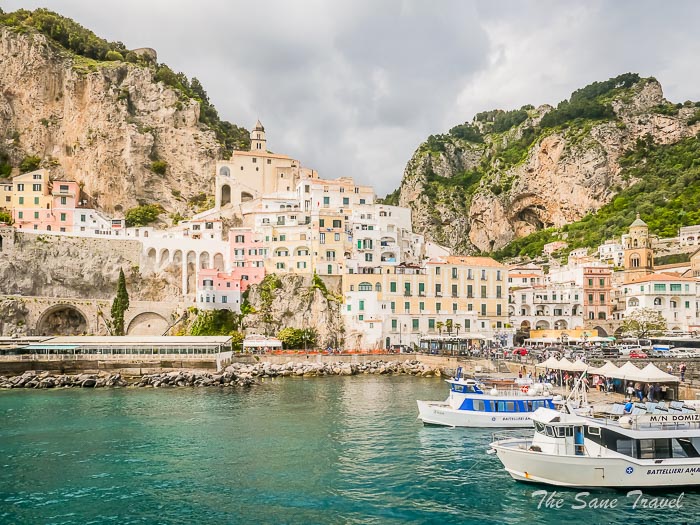 Visiting Amalfi Cathedral is a popular activity on the Amalfi Coast. The entrance fee is relatively small and the site is well worth seeing. After climbing the 62 steps to the bronze doors, cast in Constantinople in the 11th century, visitors will see a close-up of the façade, rebuilt in 1891 with marble and stone for a striped effect.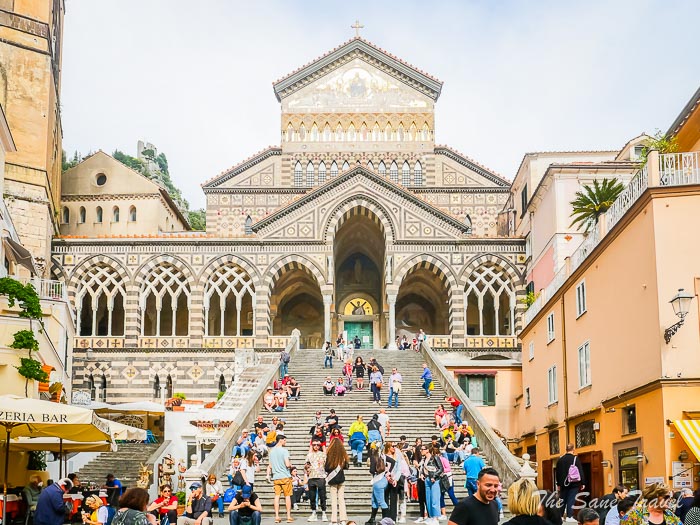 The Cloister of Paradise, built in the 13th century and restored in 1908, has an attractive garden surrounded by sculptures and artworks. Inside the cathedral, the High Altar is constructed from the sarcophagus of Archbishop Pietro Capuano, and two Egyptian granite columns support the Triumphal Arch. Above the altar is the painting The Martyrdom of Saint Andrew by Andrea dell'Asta.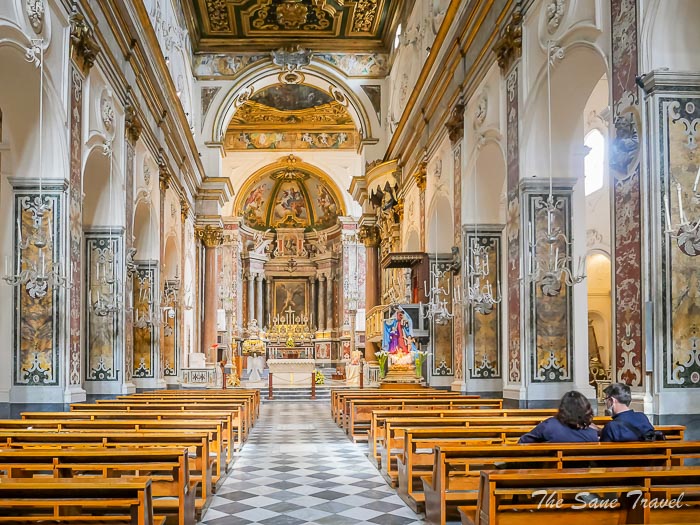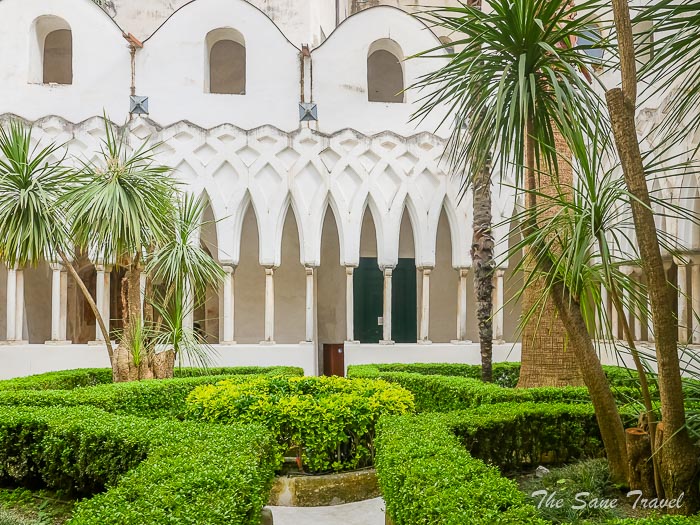 After Exploring Amalfi, take a 1.5-hour bus ride to Sorrento.
Overnight Sorrento
Day 5 Day trip to Capri and Sorrento
Spend the day in Capri. First, take a 20-minute ferry ride from Sorrento to the island.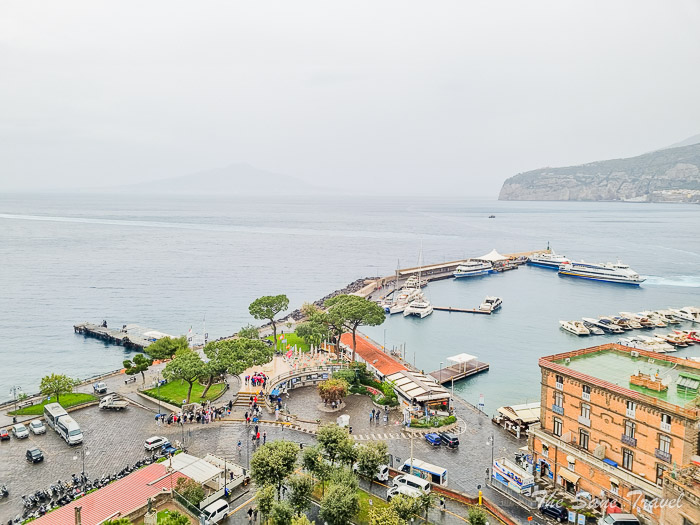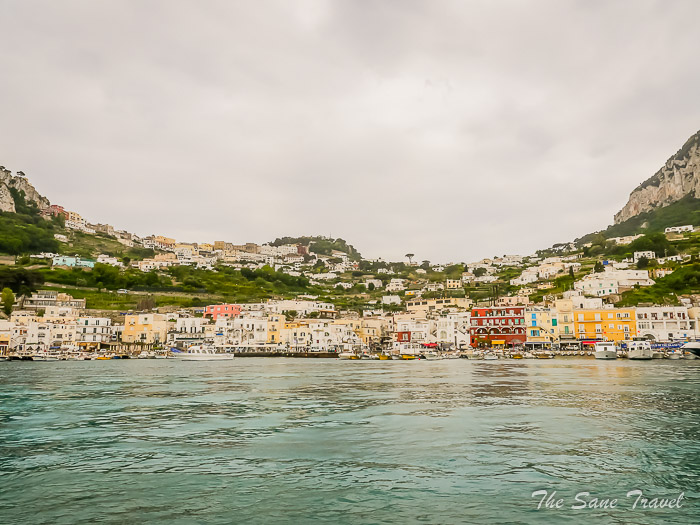 After arrival, if the weather is nice, go on a boat tour around the island, which includes a visit to the Blue Grotto. Afterwards, take a chairlift up to Mount Solaro.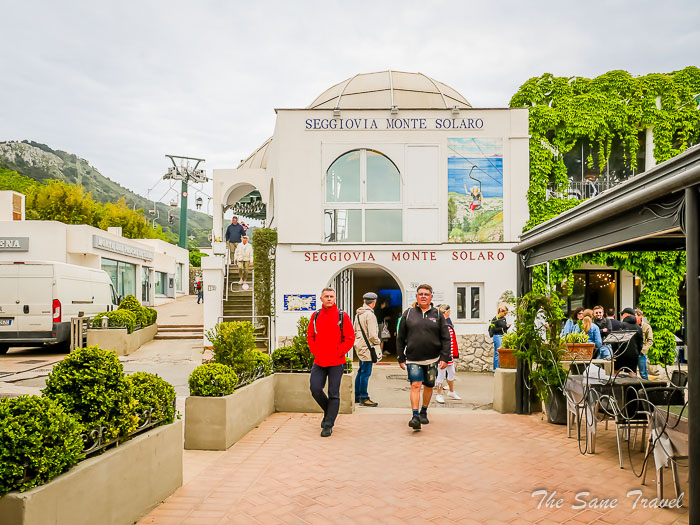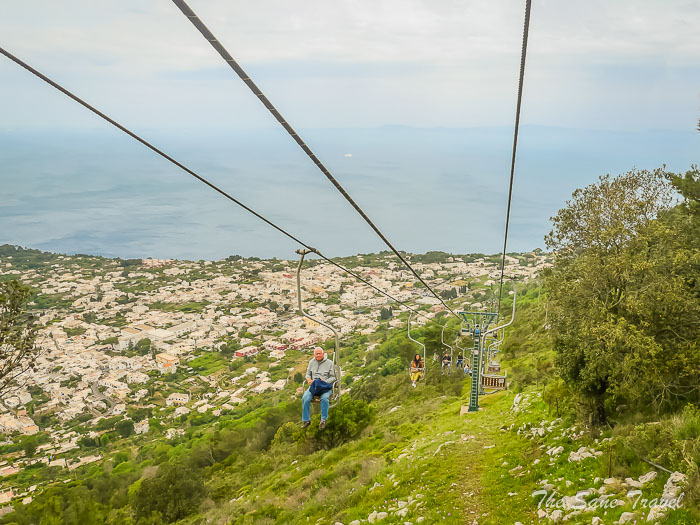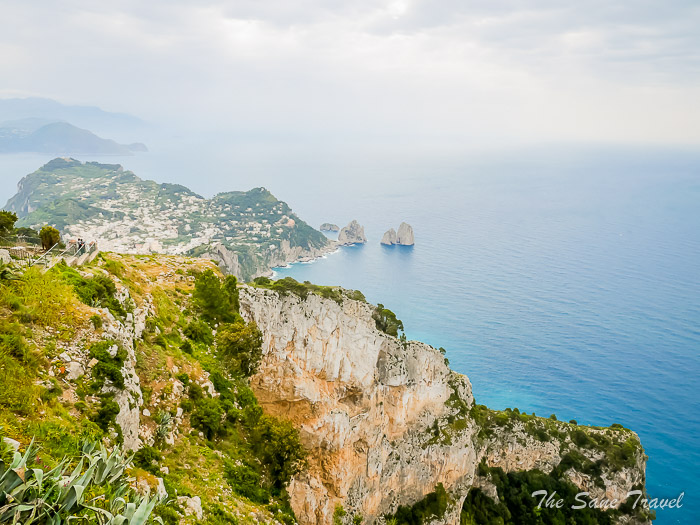 Then visit Villa San Michele.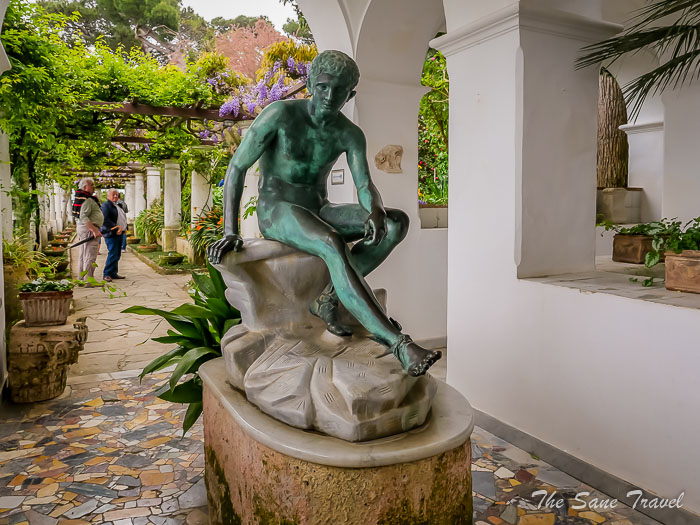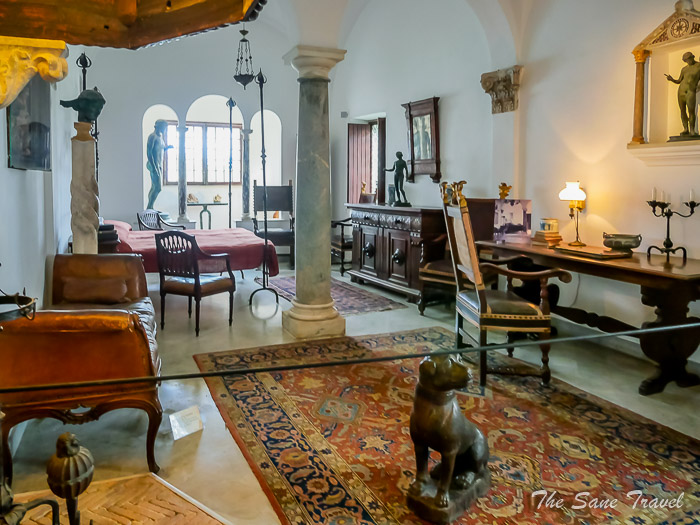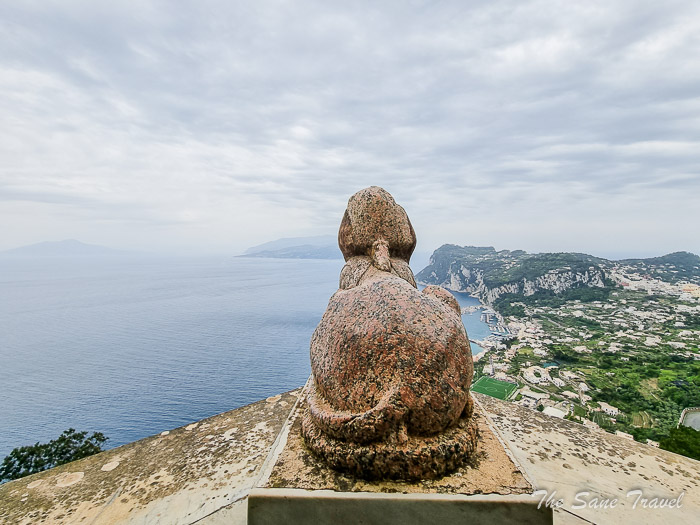 After visiting Villa San Michele, spend some time in and around Capri's Piazzetta and then return to Sorrento in the late afternoon. If you still have energy and want to do more sightseeing, you can stroll around Sorrento or save it for the next morning.
Sorrento
Piazza Tasso, named after poet Torquato Tasso, is a major attraction in Sorrento, known for its lively atmosphere.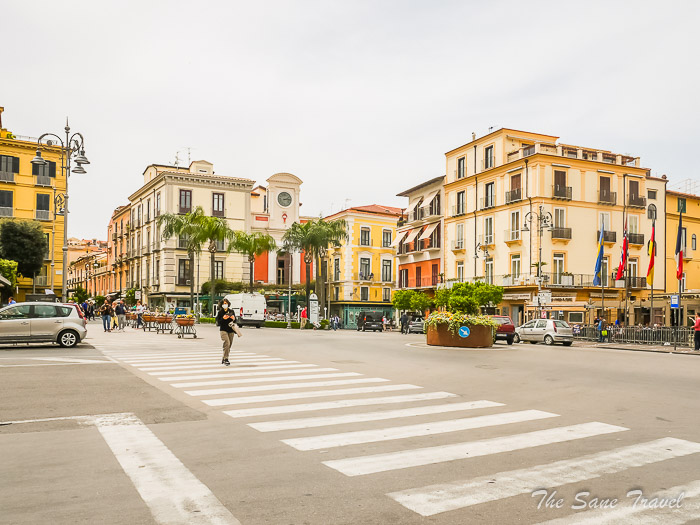 Shopping enthusiasts should check out Corso Italia with its many restaurants and clubs.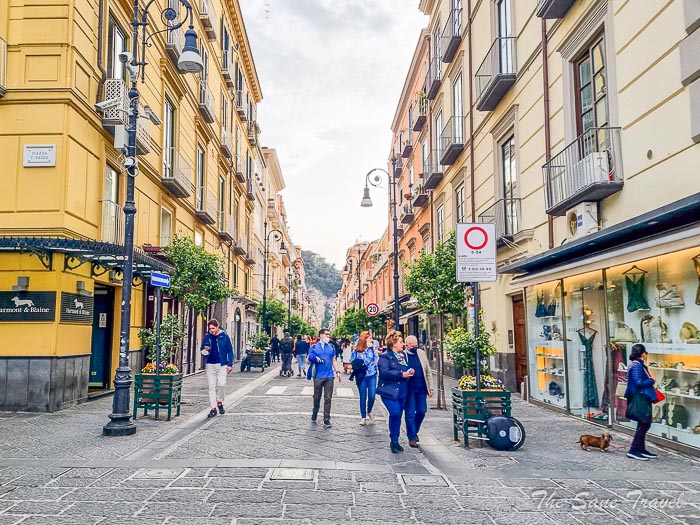 Additionally, Marina Grande and Marina Piccola are also worth visiting, with the latter being the main port of the city.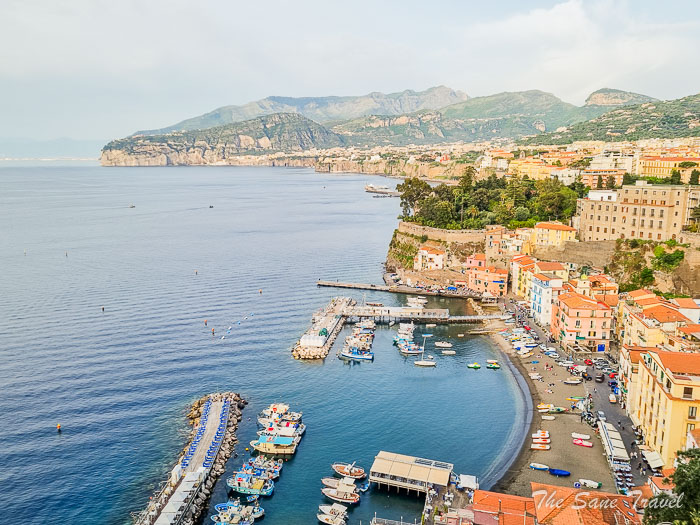 Taking a stroll along the Ancient Walls up to the Vallone dei Mulini is also highly recommended.
Overnight Sorrento
Day 6 Caserta Palace
After taking a 1.5-hour train ride from Sorrento to Naples and then a 45-minute train journey to Caserta, visit the Royal Palace of Caserta. It was a residence for various Kings of Naples in the 18th century and is the largest palace in the world representing Baroque art. Caserta is much bigger than Versailles and features various artworks and riches in its painted halls of the Royal Apartments. The Grand Staircase of Honour is also worth seeing.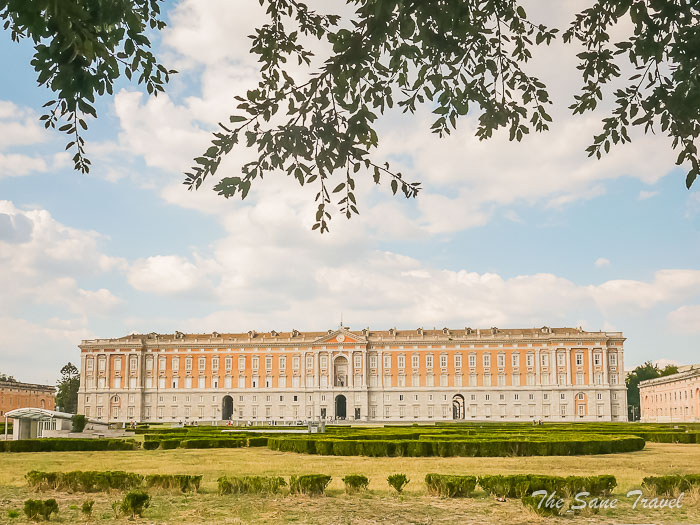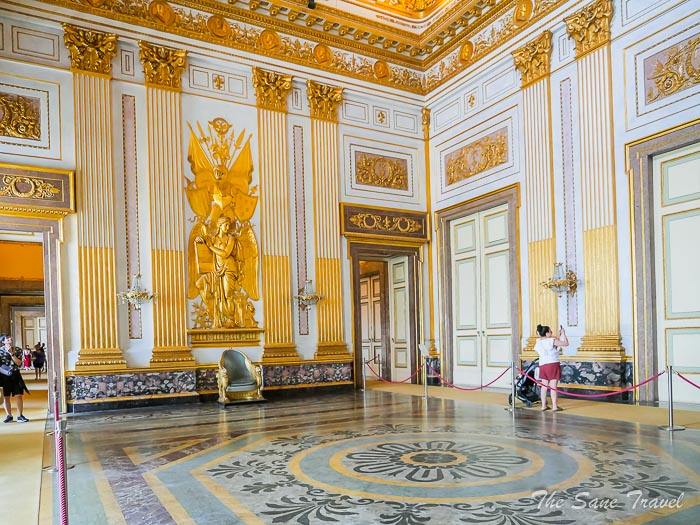 Its gardens are 120 hectares, boasting a 3-kilometre-long promenade with fountains and cascades. The gardens are arranged in a way to create an illusion that they spread to the horizon.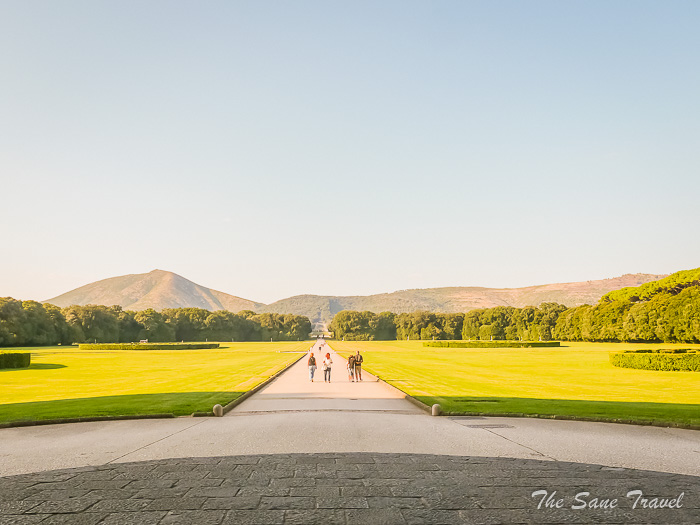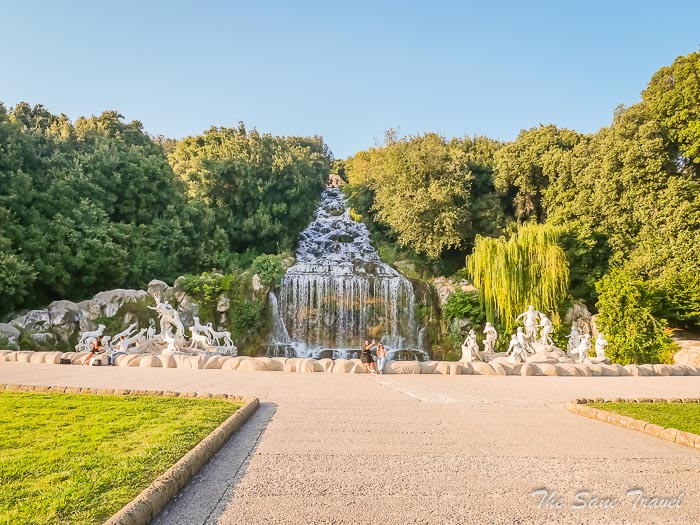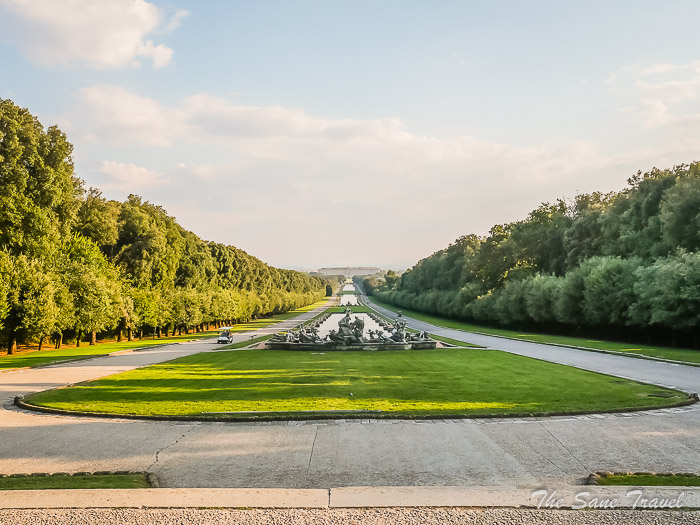 After admiring the palace and its gardens, return to Naples.
Overnight
Naples Gold Tower Lifestyle Hotel or B&B Aurora Luxury
Day 7 Naples
Follow my self-guided walking tour of Naples.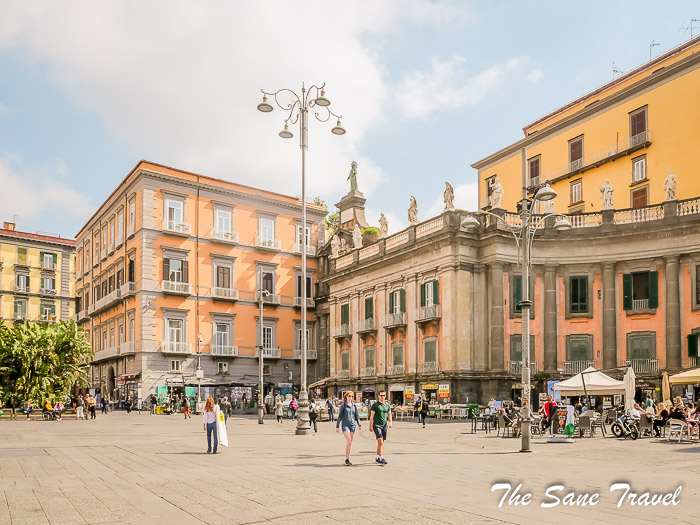 Evening departure back home.
Practical information
This itinerary is designed for those who use public transportation. It is crucial to check the transport schedule ahead of time to avoid any disappointment. Make sure to pack lightly, as you will need to carry your backpack on the Path of the Gods and other places. Use a luggage locker when available. Be aware that smaller ferries and boats on the Amalfi Coast may be cancelled due to wind, even if it is not very strong. Boats from Positano to Amalfi and Sorrento to Capri usually operate regardless. If you have more time, add a few days in Ischia to your itinerary. Note that customer service in this part of Italy may differ from that in the north of the country.
Like it? Pin it!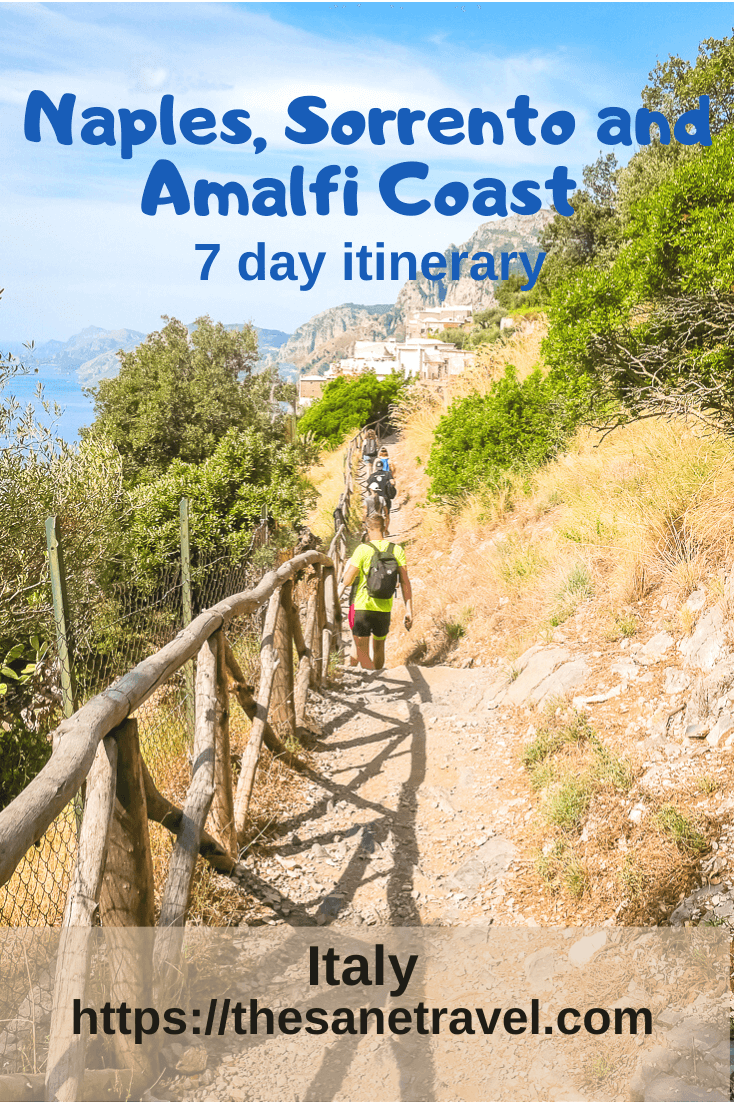 What did you think? Have you visited this part of Italy? I would love to hear from you, so please add your comment below.
Published by Anita on September 23, 2023
Author: Anita Sane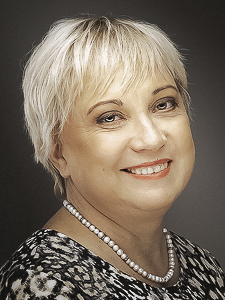 About the author
Anita is a part-time traveller, passionate photographer and a retired career woman from Latvia, travelling mostly solo for more than 15 years. She is a skilled travel planner who plans and executes her travels by herself. Anita wants to show you how to travel the world and open your mind to new experiences. Follow her on Facebook, Instagram, Pinterest, Twitter and Bloglovin.