Venice is a beautiful city that most travelers want to visit at least once. So it is also very touristic, busy and expensive. Still, there are many romantic things to do in Venice. Anyway, to spend your money and time wisely, you have to plan your trip in every detail sometime in advance, unless you just want to leisurely stroll around. Here is my two day Venice itinerary in pictures for your travel inspiration. See also my post on how to skip the lines in Venice clicking this link.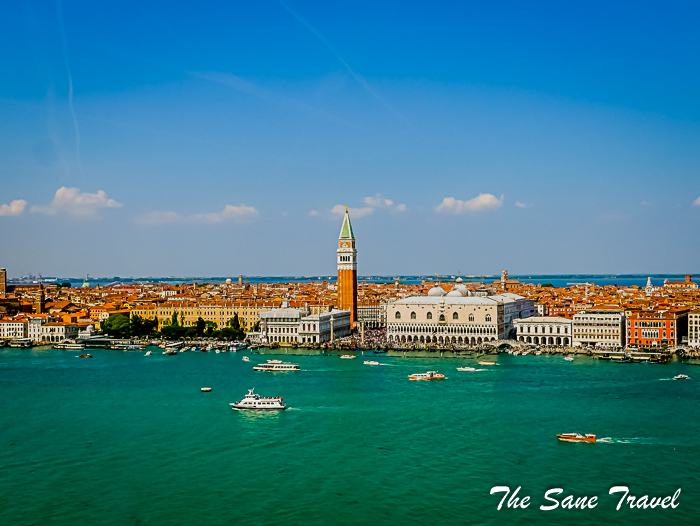 Evening before. Arrival and night at Ruzzini Palace Hotel.
Day One
9.30 Start the day unusually for Venice by visiting a self-proclaimed most beautiful bookshop in the world Libreria Acqua Alta.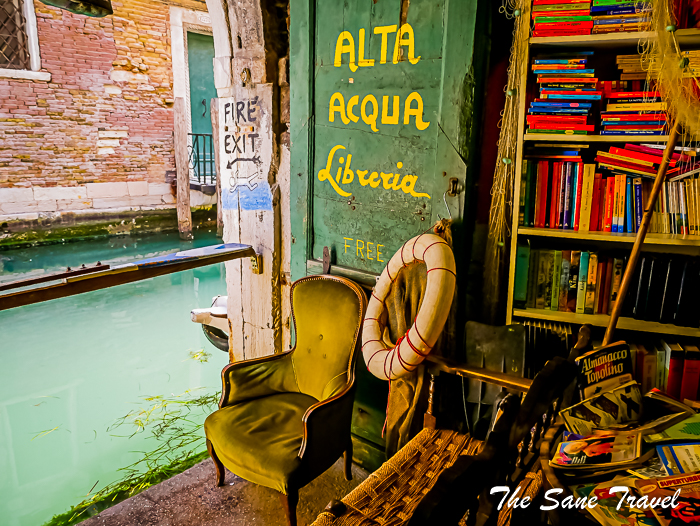 Address: Campiello del Tintor, 30122 Venezia
10.45 Doge's Palace guided tour. Book in advance from venetoinside.com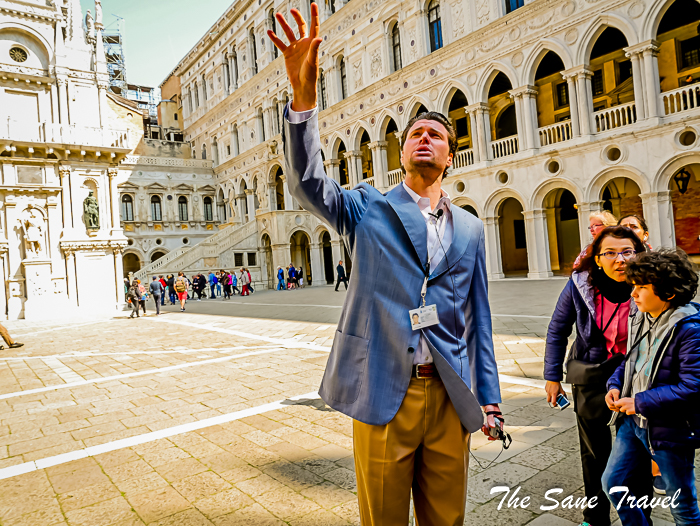 12.00 For best views of Venice, take vaporetto line 2 from San Zaccaria to San Giorgio. Get up to San Giorgio Maggiore Church bell tower. Expect to be waiting in line to the elevator for at least half an hour.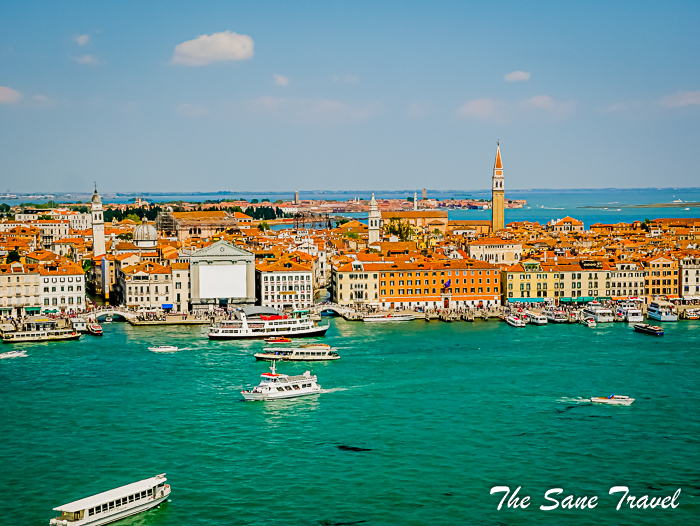 13.00 Back to San Zaccaria and lunch. This guide to finding great food in Venice might be helpful to choose the best option.
14.05 Basilica di San Marco. Buy in advance the 'skip the line' ticket from venetoinside.com Admire views from the top of Basilica.
16.00 Visit Scuola Grande di San Rocco with Tintoretto paintings and Basilica Dei Frari, one of the greatest churches in the city.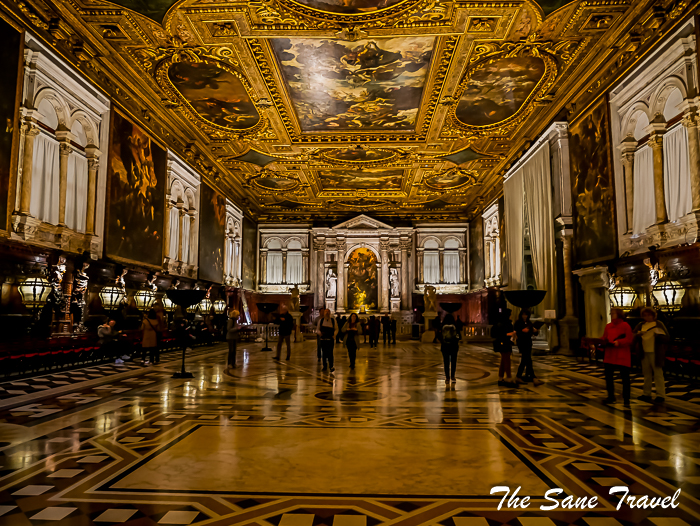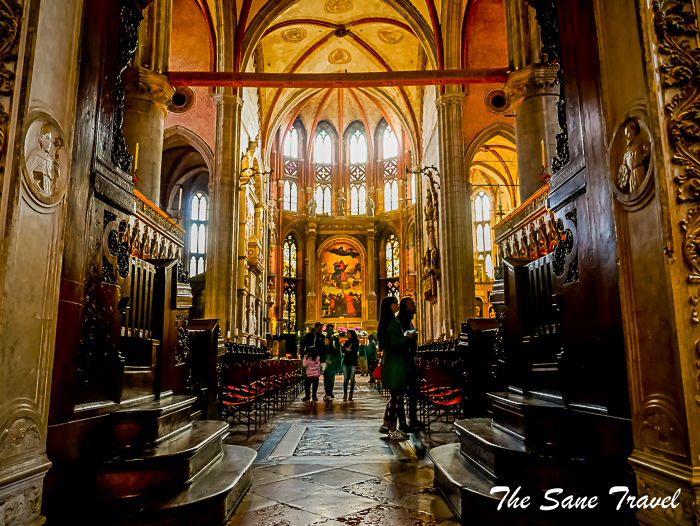 Vaporetto: San Tomà
18.30 Ponte di Rialto (Rialto Bridge). Just walk and admire.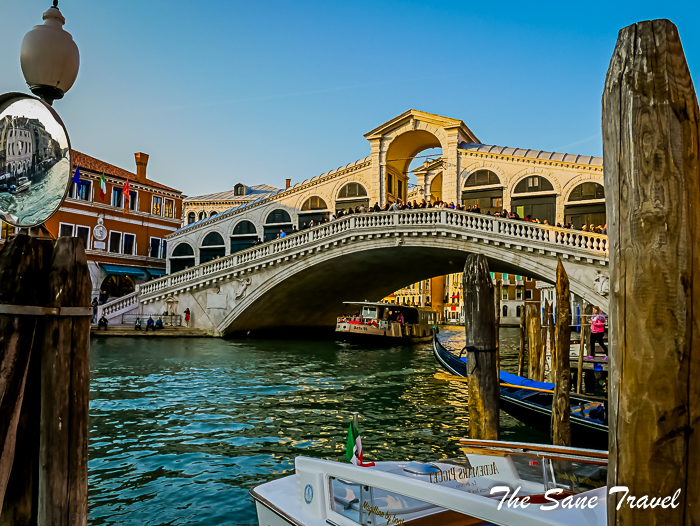 Vaporetto: Rialto
19.00 Dinner
21.00 Vivaldi concert in Chiesa san Vidal. Buy a ticket from your hotel in the morning.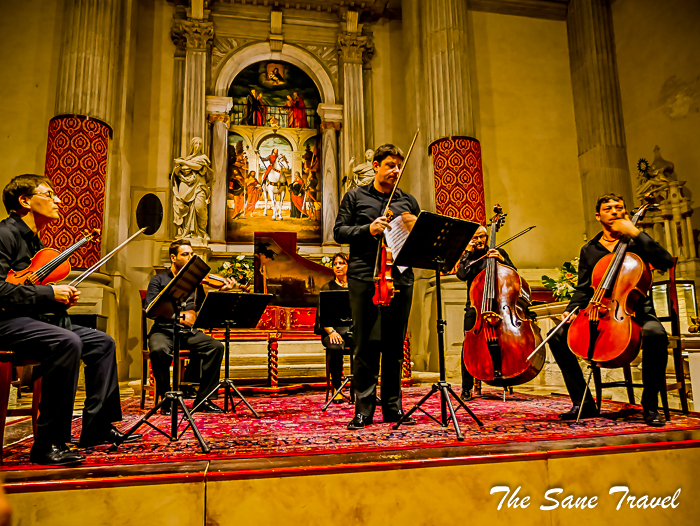 Departure for Hotel Grande Albergo Ausonia & Hungaria on Lido Island.
Day Two
9.00 Waterbus number 18 from Lido to Murano Navagero. This line is open from the end of May to September. Alternatively, buy in advance a Panoramic City Tour for Murano, Burano and Torcello from Alilaguna.it for 18 euros.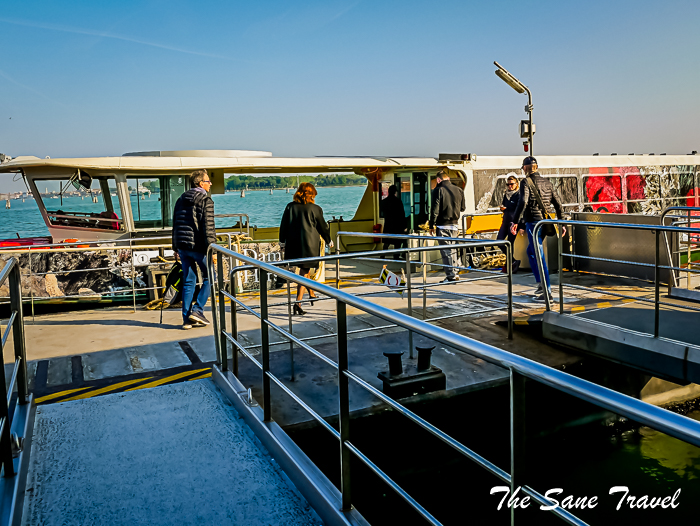 Watch a free glass blowing demonstration next to the Murano Navagero vaporetto stop. Don't buy anything from the overpriced shop.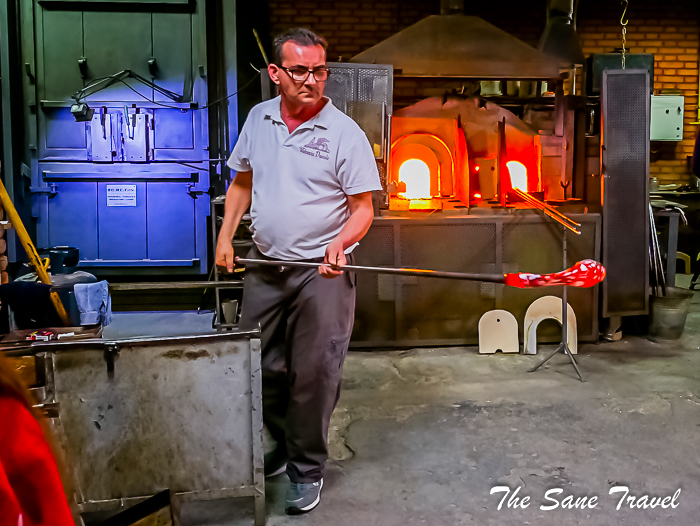 Visit Church Chiesa di Santa Maria e Donato to see the 12th century Byzantine mosaic pavement.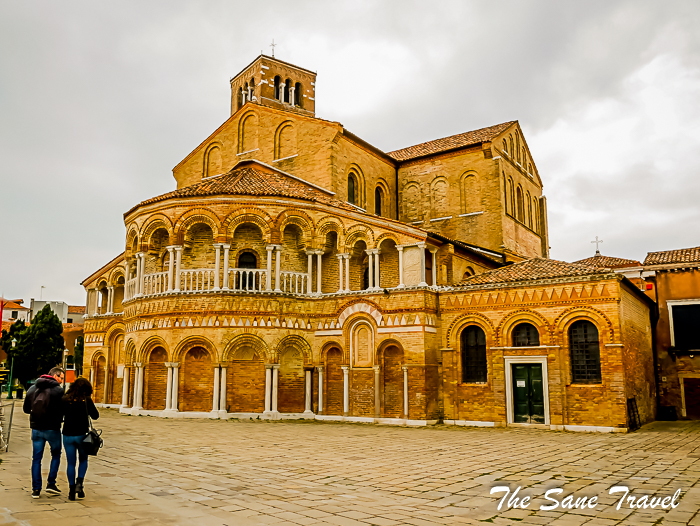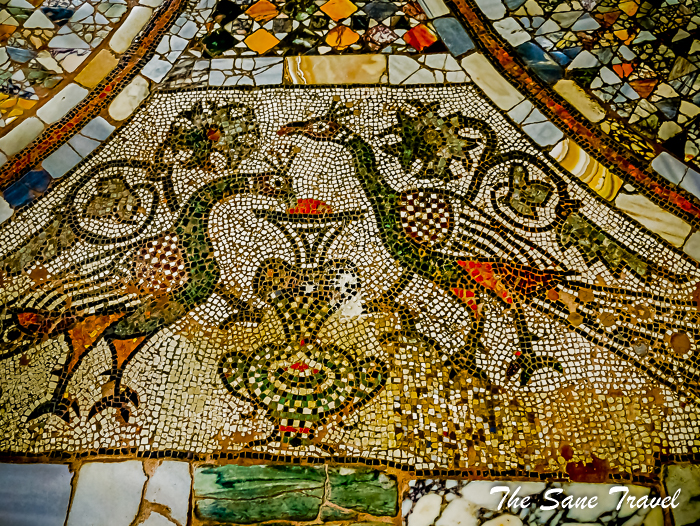 Admire the Comet Glass Star installation by Simone Cenedese at Campo Santo Stefano.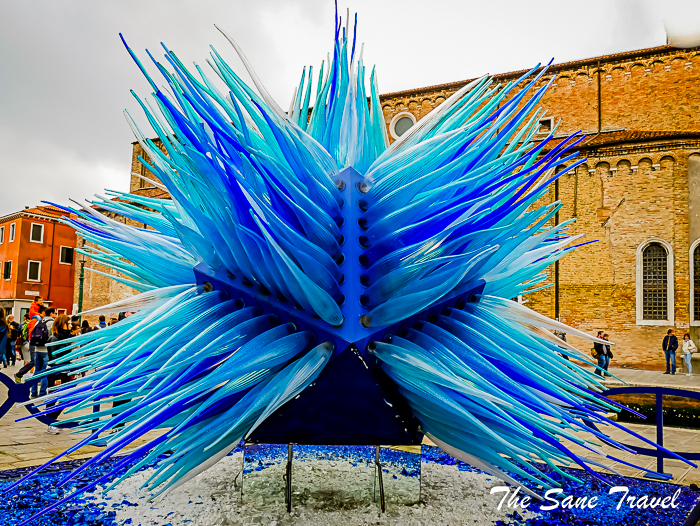 12.00 Lunch in Murano or later, after arrival to Burano.
Walk to the Vaporetto stop Murano Faro.Take waterbus 12 to Burano.
13.00 Burano Island
Walk around see colorful houses.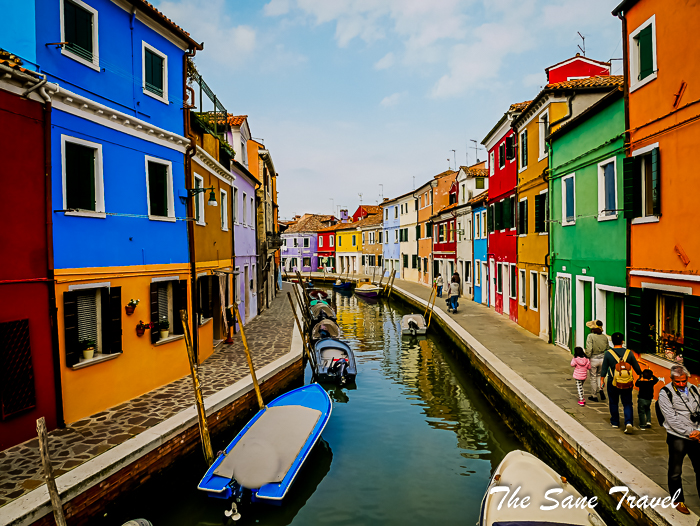 Do souvenir shopping, including the famous lace of Burano.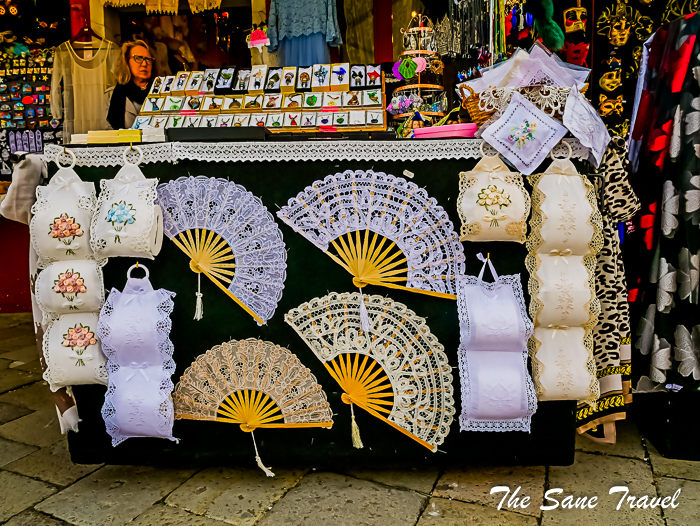 Notice and admire Burano's leaning bell tower from the 17th century.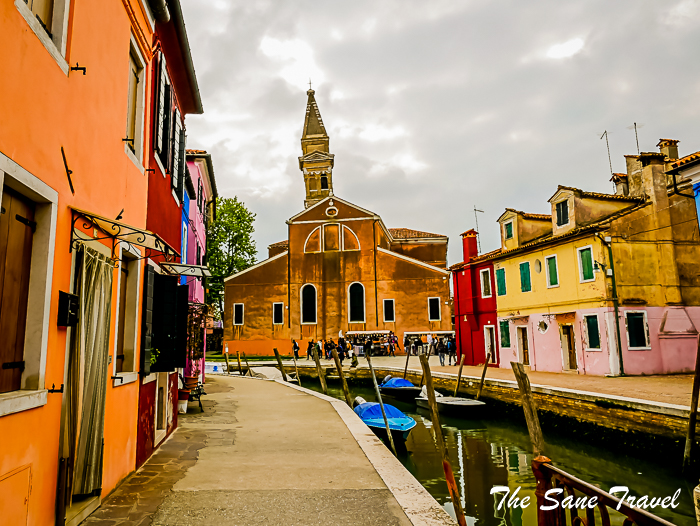 16.00 Take waterbus number 14 back to Venice. If necessary, stop at Lido to collect your belongings from the hotel.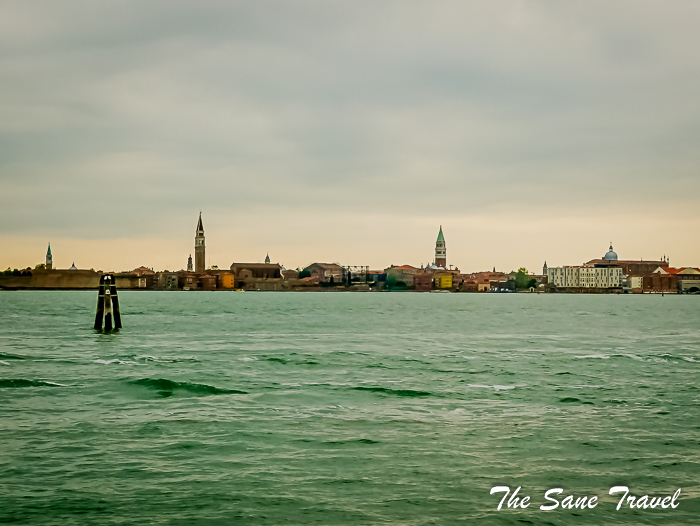 Evening departure from Venice.
If you want to explore more, attend Carnavale in Venice! Our friend Janine gives detailed information and fantastic pictures of this event. For exploring more of Northern Italy see four days itinerary. Want to understand Italy deeper? Read the best books about Italy!
Have you been to Venice? What are your must see sights there? Share in the comments section! Like it? Pin it?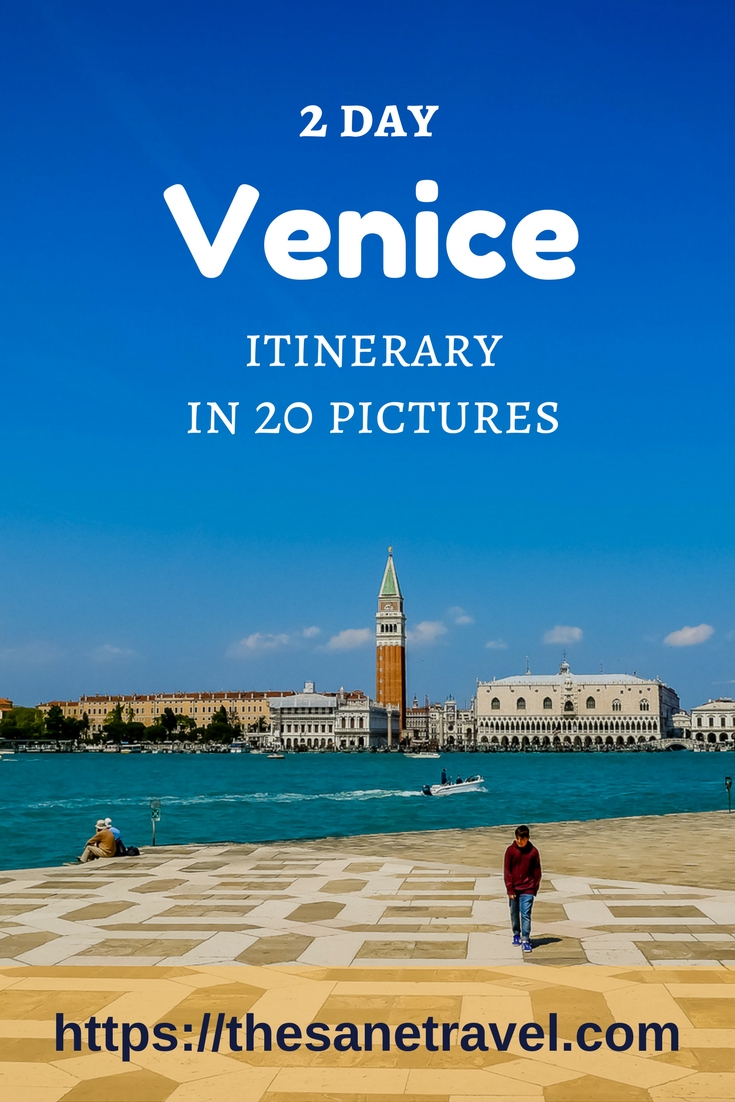 Published by Anita on May 13, 2017
Author: Anita Sāne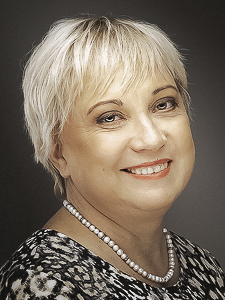 About the author
Anita is a part-time traveler, passionate photographer, and a retired career woman from Latvia, traveling mostly solo for more than 15 years. She is a skilled travel planner planning and executing her travels by herself. Anita wants to show you how to travel the world and open your mind to new experiences. Follow her also on Facebook, Instagram, Pinterest, Twitter, and Bloglovin.

{module Sign for my blog news! (2)}