I have a feeling that most travellers want to go to Venice at least once in a lifetime, like me. What is Venice about in your opinion? The answers could be romance, canals, gondolas, carnivals, piazza San Marco. All of this is right, but for many visitors Venice is very much about lines: lines to principal attractions, lines to water buses, crowds & lines on the Bridge of Sighs, lines to skip the lines...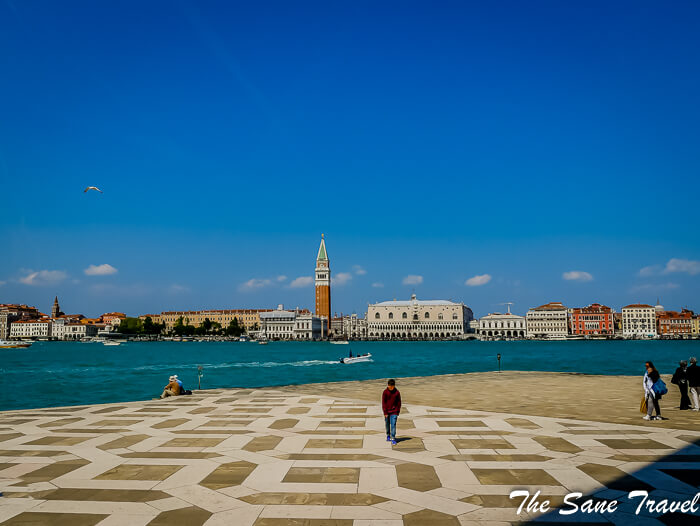 If you come unprepared, you may end up spending your time in Venice waiting in lines. So the first decision to take is of course whether you really want to go to the city where the tourist season is 12 months a year. If the answer is yes, the second question is how to prepare your trip to skip the lines? Anyway, you should be aware that you will not be able to skip all of them, even with due preparation. Still, I think it would feel much better if you could skip them even partially.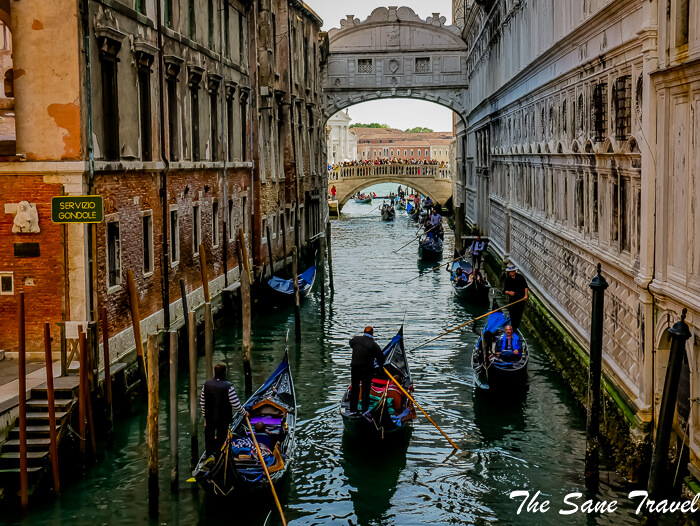 OK, let's start to sort out the lines and their skipping one by one.
1) Line to San Marco Basilica
Buy skip a line ticket online for 2 Euros from venetoinside.com. Another option: when you check in your gear at the Ateneo San Basso left luggage service, you'll be given a plastic claim check that can be used to bypass the queue at the front of the Basilica. You can't enter with your big luggage anyway. The only problem is finding the Ateneo San Basso. Note: there is still a line for owners of skip the line tickets. See it in the picture above.
2) Line to Dodges Palace
Buy a guided tour for Dodges Palace online from venetoinside.com.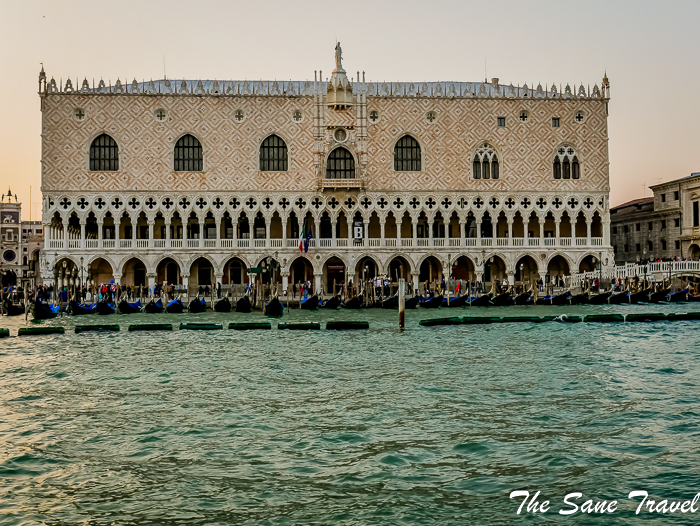 It will let you skip the line to Dodge Palace and also give you free entrance to one more museum along with a free private tour to Murano glass factory at 2 p.m. It is the option to skip the vaporetto line for Murano. If you are not prepared and short of time, visit less busy attractions in Venice with no lines, say Scuola Grande di San Rocco, noted for its collection of the finest paintings by Tintoretto.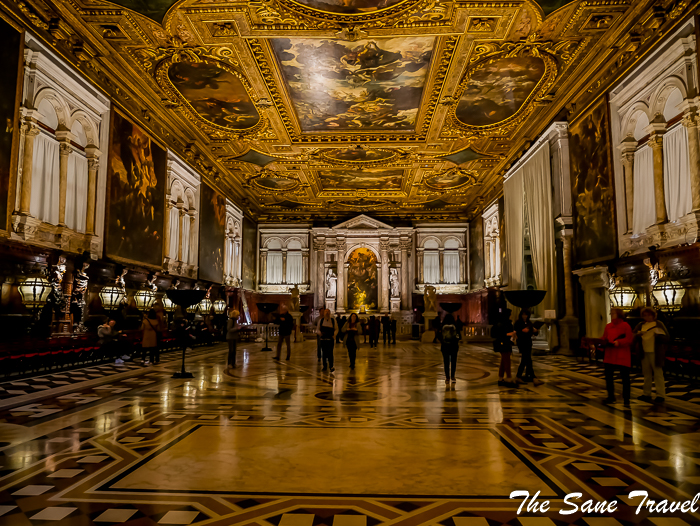 3) Line to Campanile di San Marco
In this case I offer a partial solution: visit the bell tower of San Giorgio Maggiore instead to have a shorter line and a gorgeous view to central Venice. To do this, you have to take a vaporetto for one stop to San Giorgio. My waiting time in line for the bell tower elevator there was half an hour.
4) Line to a waterbus (vaporetto)
Lines to the waterbuses can be very long and sometimes you won't be able to board the first boat but will have to wait for the next one instead. If the particular vaporetto you need runs infrequently, it can ruin your travel plans.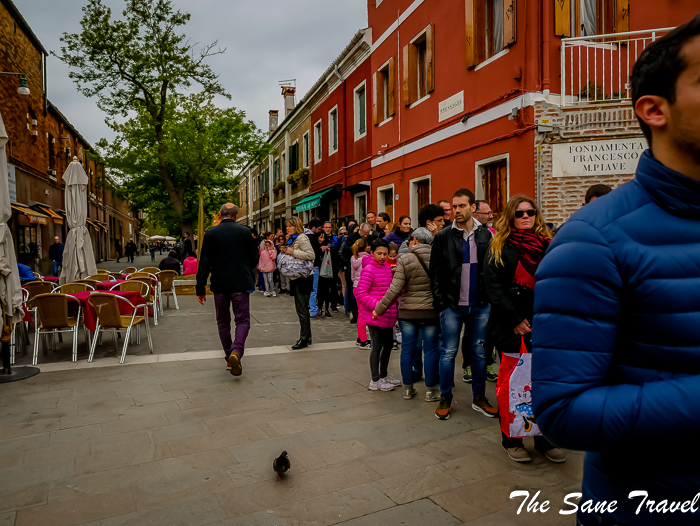 This almost happened to me when I wanted to go from Murano to Burano Island. The first option to skip the vaporetto line is taking a walk instead. It works quite well on the main island of Venice. The second way to skip the lines in Venice is trying to use less busy stops or stay in Lido Island and take your Burano and Murano trips from there.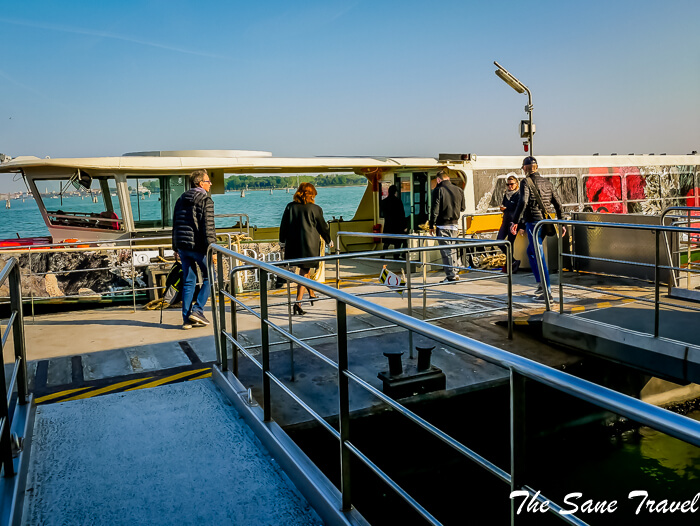 There is one more solution at an extra price: locals get priority boarding on water buses despite tourists paying five times more for their tickets. Residents in the canal city pay €1.50 for a ticket and tourists are charged €7.50. A tourist day travel card costs €20.00. Fortunately, you can also buy the "frequent users" version of the Venezia Unica stored-value city pass and travel card. Although it's intended primarily for residents of the Venice region, non-residents can buy it for a fee. It will cost you €50 and allow you to legally skip the lines, using the separate entrance for such card users. Your card will be valid for five years, and you'll be able to add stored-value fares to the card whenever you're in Venice. (Technically, the card itself is free, but there's an "ACTV activation fee" of €40 for the waterbus network and €10 to use land buses and trams, so €50 overall.) To get your Venezia Unica card at the Hellovenezia office, you'll need your passport to submit an application. With this card you can purchase individual paperless waterbus tickets at the resident fare of €1,50.
Have you been to Venice? What were your line skipping strategies? Share in the comments section!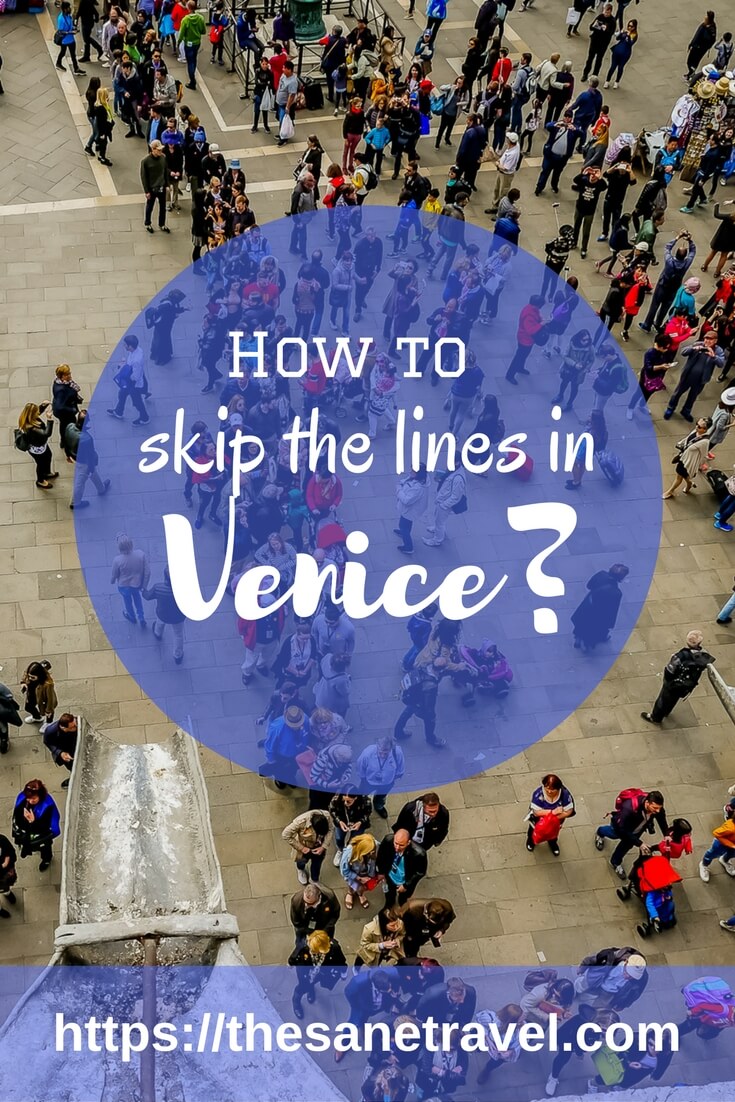 Published by Anita on April 29, 2017
Author: Anita Sāne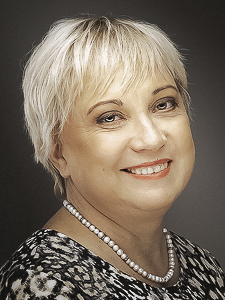 About the author
Anita is a part-time traveller, passionate photographer and a retired career woman from Latvia, travelling mostly solo for more than 15 years. She is a skilled travel planner who plans and executes her travels by herself. Anita wants to show you how to travel the world and open your mind to new experiences. Follow her on Facebook, Instagram, Pinterest, Twitter and Bloglovin.