Cinque Terre in Italy has become the extremely popular travel destination. To get most of your time and avoid disappointments, read my tips for planning your visit.
1) What time of the year to go?
If you are not a heat and crowd lover, better go in April, early May or September/October. But whichever you choose, make your bookings about six months ahead to have your pick of the accommodation. Pictured: Manarola.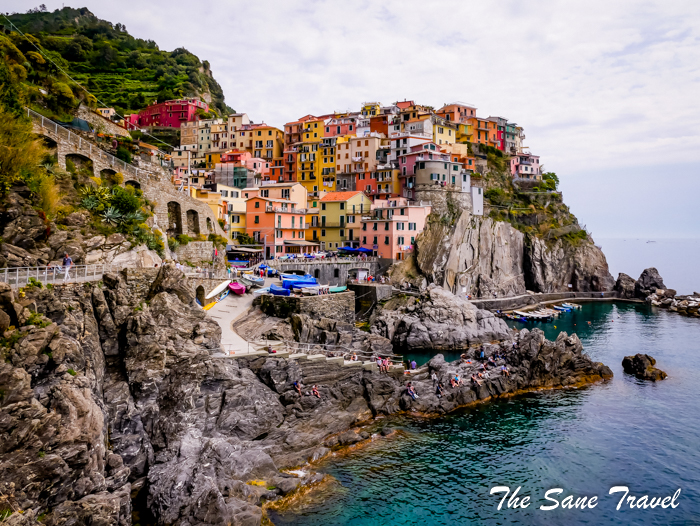 2) How long to stay?
It depends on what kind of traveller you are. Technically it's possible to see everything in one day but it will be quite a busy trip then. If you plan on hiking all the villages, consider staying for at least two days to avoid exhaustion and fully enjoy the atmosphere and the views. In any case, think about including Porto Venere in your itinerary. It is located next to Cinque Terre villages. Together with Cinque Terre, this area is the site of world heritage. Your decision also depends on whether you want to relax at the beaches of Cinque Terre. Pictured: Porto Venere.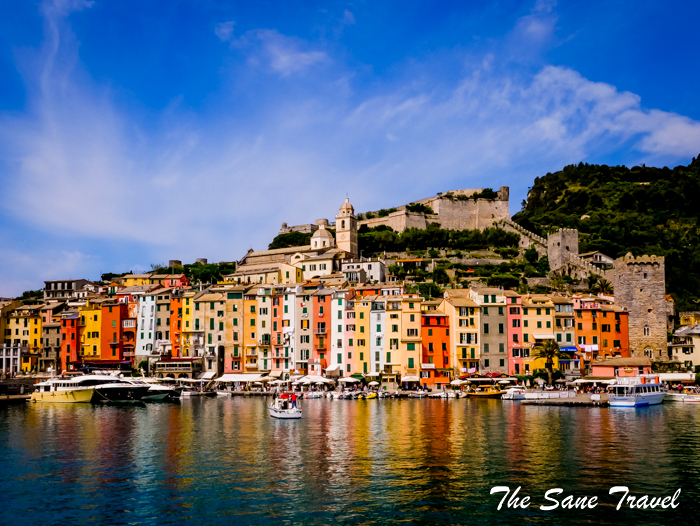 3) How to get there?
Think of using public transport instead of a car. The roads are hilly and the parking is expensive. If you use a car, you'll need to go back to collect it after hiking or a boat ride.
4) Where to stay?
If you plan to use the train to get there and back, know that many long distance trains stop just in La Spezia and Monterosso and not in the villages in between, so I'd recommend choosing those towns as a base. Pictured: Monterosso.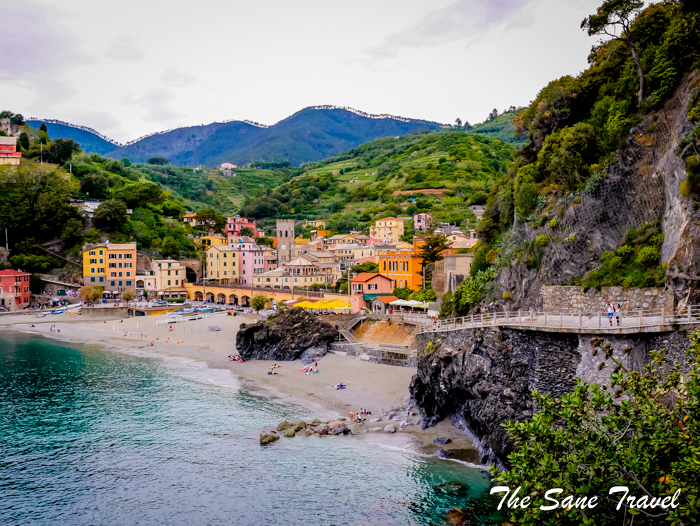 5) What kind of accommodation to choose?
B&Bs might be cheaper than hotels, you just have to agree with the owner on your arrival time as they mostly don't have 24 hour reception. In La Spezia I very much recommend Affittacamere Le Farfalle Bed and Breakfast for its nice interior and exceptional customer care.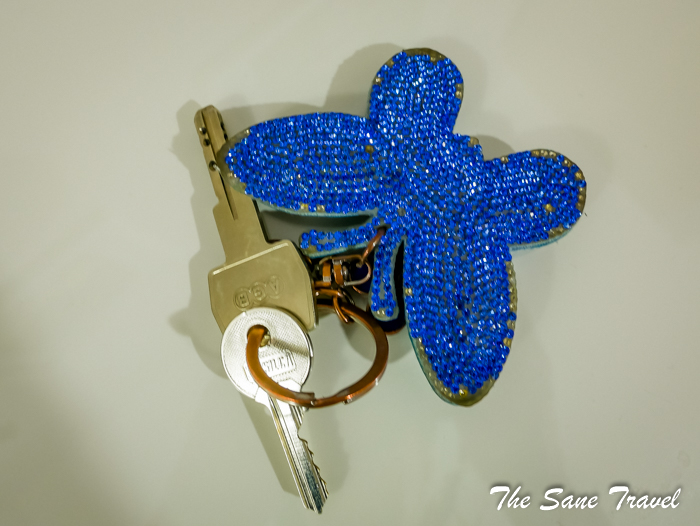 6) What about hiking?
Check what paths are open before your trip as landslides have damaged some trails recently. Consider your fitness level because hikes have uphill parts... But the views on the way are your reward for the effort! Pictured: view to Vernazza from a hiking trail.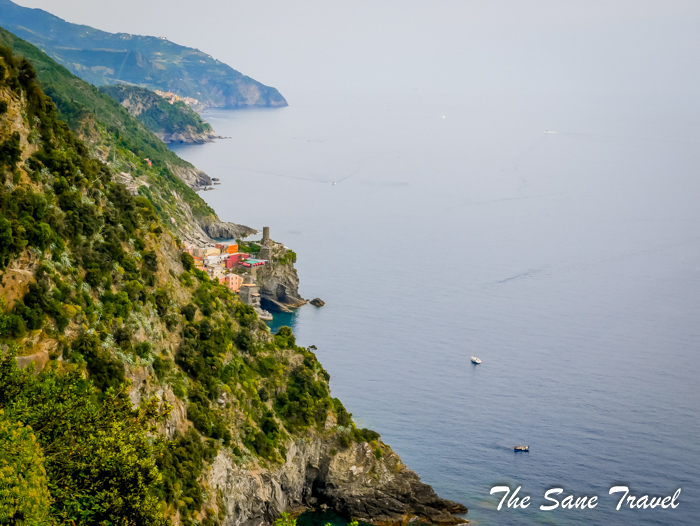 7) What to do with your luggage?
If you have limited time for your visit, try traveling with a light backpack only. You may leave heavy luggage at the hotel or train station but it means you'd have to come back for it which steals your precious time.
8) How to get from one village to another?
If you plan on hiking for just a part of the trails, take a boat to the other villages. The only village you can't reach by boat is Corniglia which sits about 300 feet above the Ligurian Sea and therefore has no port. Traveling by train you won't see as many views because trains go through tunnels most of the time. Pictured: Vernazza.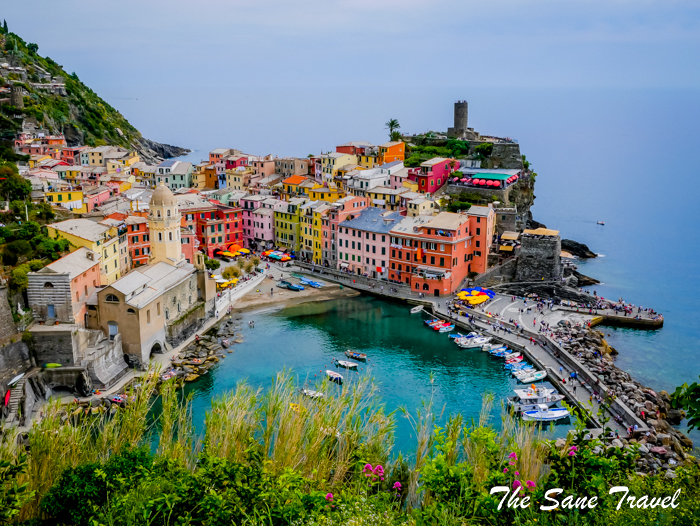 Have you been in Cinque Terre? Share your experience in comments!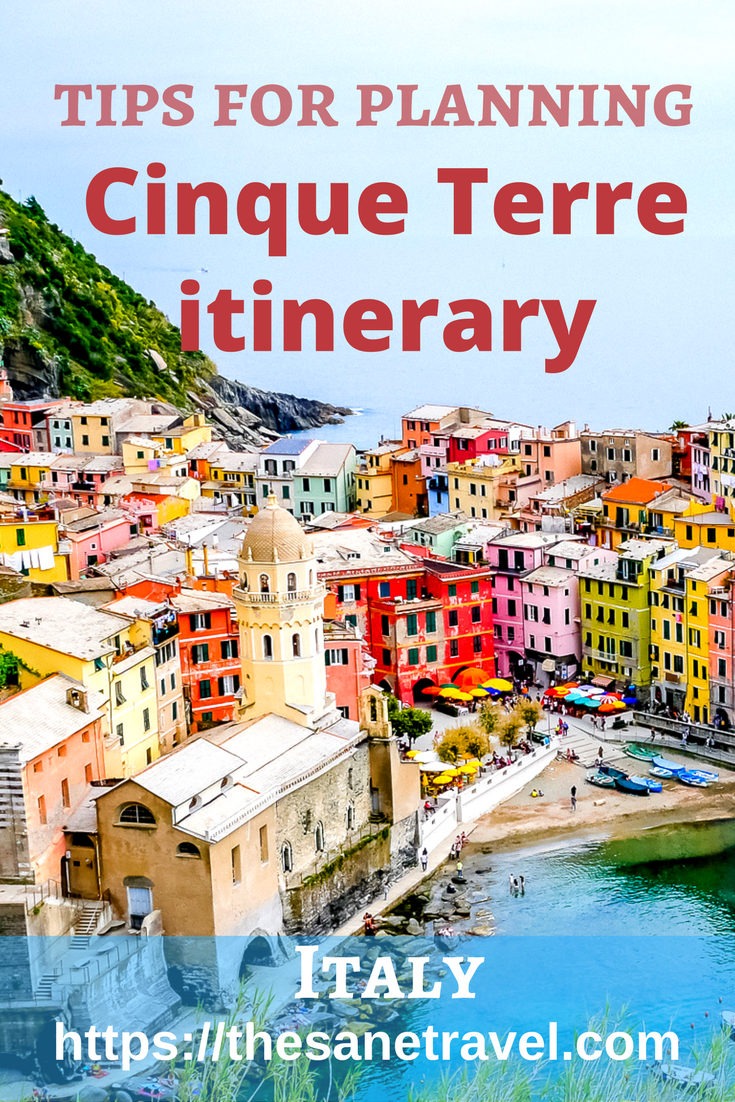 Published by Anita on May14, 2016
Author: Anita Sāne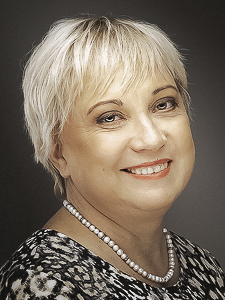 About the author
Anita is a part-time traveller, passionate photographer and a retired career woman from Latvia, travelling mostly solo for more than 15 years. She is a skilled travel planner who plans and executes her travels by herself. Anita wants to show you how to travel the world and open your mind to new experiences. Follow her on Facebook, Instagram, Pinterest, Twitter and Bloglovin.