Meteora and its monasteries were on my bucket list for a few years after seeing incredible pictures of the place on the internet. It attracted me with its fantastic natural beauty and human created monasteries on top of rocks. The gigantic rocks of Meteora are perched above the town of Kalambaka, at a maximum height of 400 m (1200 ft.). The summits are decorated with historical monasteries, included in the World Heritage List of UNESCO. Only 6 of them have made it through the centuries, from an initial estimated number of 24. Mostly dating from the 14th to the 16th century, monasteries were built by monks who were previously hermits living in individual caves. These monks took months and years to carry the construction material to the top of rocks, using ropes, folding ladders, nets, and baskets.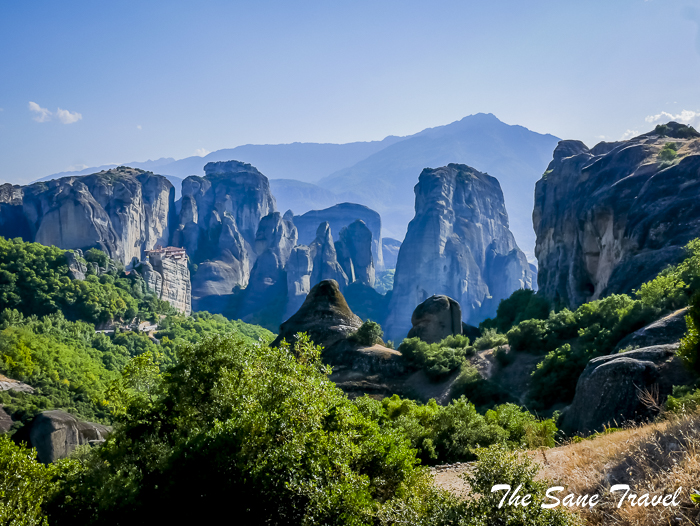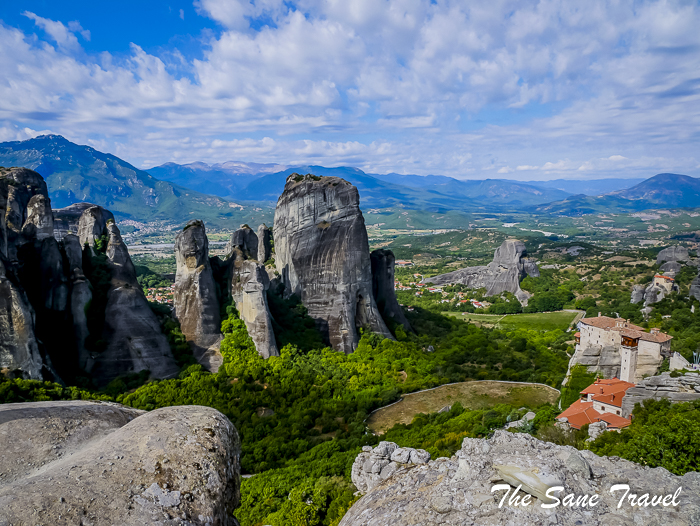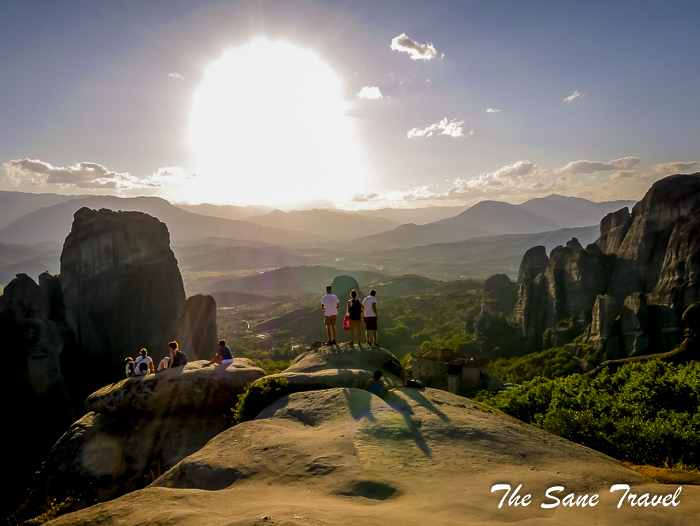 1) How to get to Meteora?
Most travelers come from Athens or Thessaloniki. Both are doable by public transport. The distance from Athens to Kalambaka is about 350 kilometers, from Thessaloniki about 230 kilometers, so it depends on what else you have on your itinerary. Coming from Ioannina is also an option.
2) Best time of year to visit
There are many visitors to Meteora all year round. The peak season is from July to October. I visited Meteora in early September and the daytime temperature was a bit above plus 30 degrees Celsius. I wouldn't have been happy to come earlier because I am not a huge fan of the heat, so I guess the September round would be good for visiting. Crowds were tolerable if you choose your monastery visiting time when most tourist buses are not there. Except for monasteries, I didn't see crowds in other places. There are recommendations for visiting Meteora during the shoulder season or off season. The off season starts in November and ends in March. Just keep in mind that it can get really cold and slippery in winter there. There are recommendations to visit Meteora in May or June because of pleasant weather, lesser crowds, and off-season rates.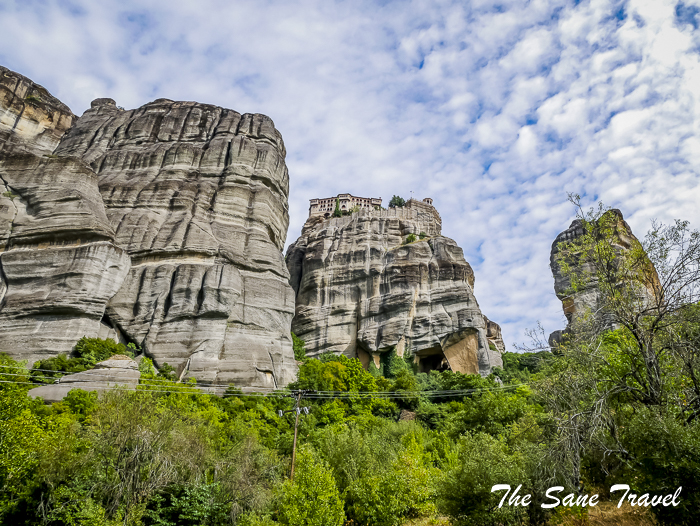 3) Where to stay?
There are two options: Kalambaka town and Kastraki village. Kastraki is closer to Meteora, but Kalambaka is livelier. If you use a public bus to get to Meteora, make sure that your hotel or guest house is located near the bus stop. I stayed in Papastathis guest house in Kastraki and it was not bad.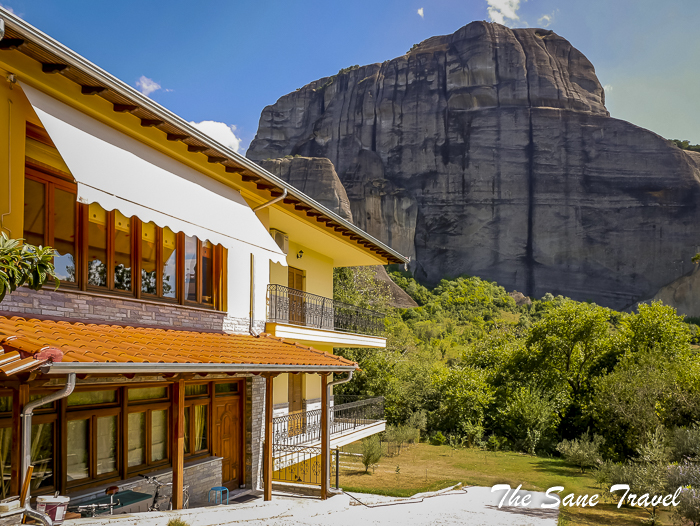 4) How long to stay?
Not to rush and to actually immerse in what Meteora has to offer I would recommend staying for a few nights there. I stayed for two nights and it worked fine for me.
5) Local transportation
It is possible to do Meteora from Kalambaka and Kastraki by public bus and walking combined. There are four public buses a day running from Kalambaka and Kastraki to Meteora and back. The last bus departs back from Meteora at 16.00, so if you want to see the sunset there without your own transportation, be prepared to walk back. A taxi is also an alternative, but I didn't see many of them in operation.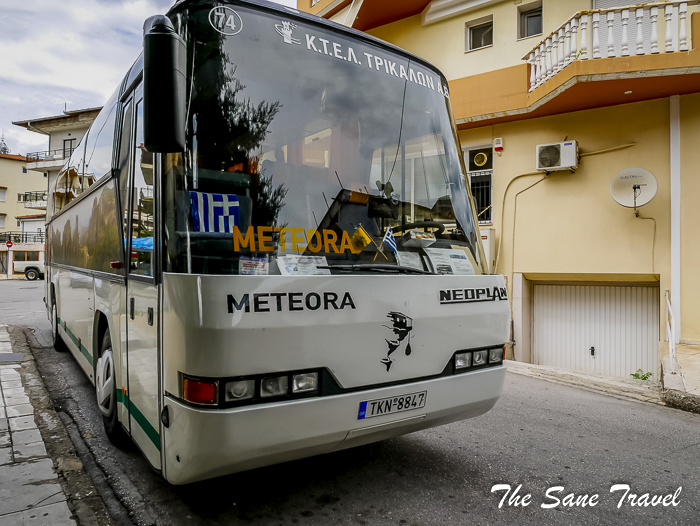 6) Best times of the day for a visit
Meteora is very touristic but mostly catering to tourists arriving in big tourist buses, so if you have a choice, better visit monasteries first thing in the morning before the arrival of most buses or later in the afternoon after their departure. Otherwise, you will be spending your time in lines and will not see so much because of the crowds.
7) Things to keep in mind
Be prepared to take steps. As monasteries are located on top of cliffs you have to climb up to visit them. The Monastery of the Holy Trinity has 140 steps, others a bit fewer. The Holy Monastery of St Stephen is connected with a walking bridge, making it most accessible from all monasteries.
Food and drinks are easily available in Kastraki and Kalabaka towns, but not at the top of Meteora and next to monasteries, so better take food and drinks with you.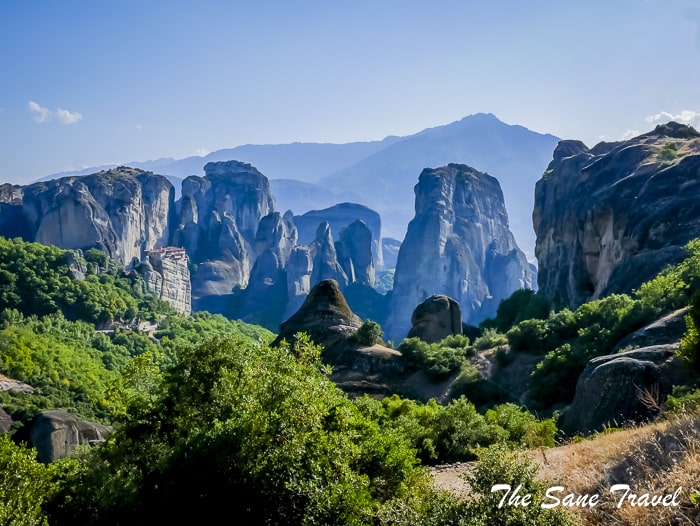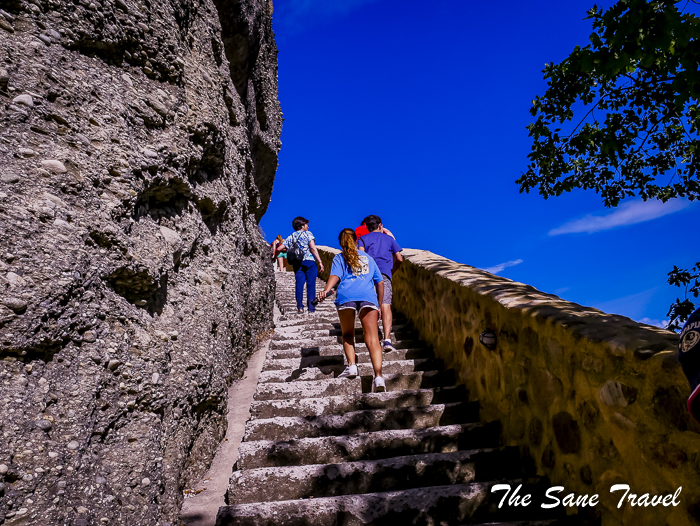 8) Visiting monasteries
The entrance fee to one monastery is 3 euros.
Monasteries' opening times might be changing, so better check the newest information.
Grand Meteorin
9-17 Closed on Tuesdays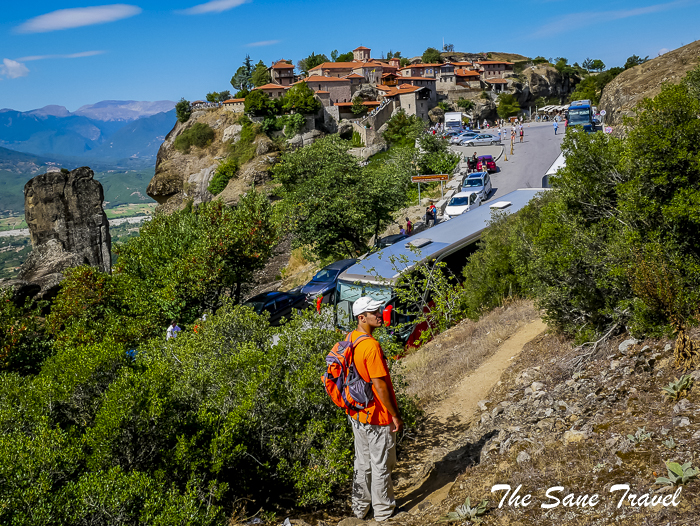 Varlaam
9-16 Closed on Fridays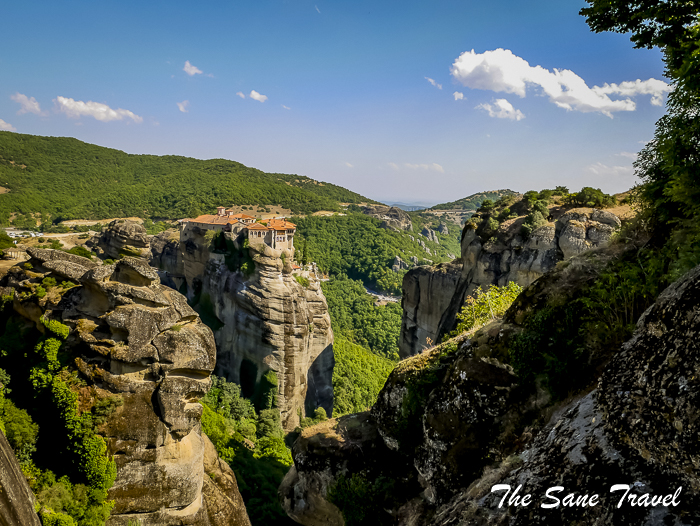 Saint Nicolas Anapafsas
9-16, Sundays 9.30-16 Closed on Fridays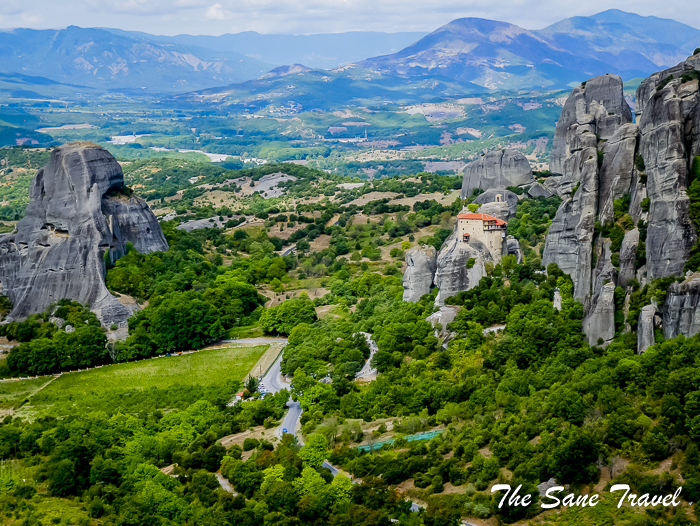 Saint Stephen
9.30-13 and 15-17 Closed on Mondays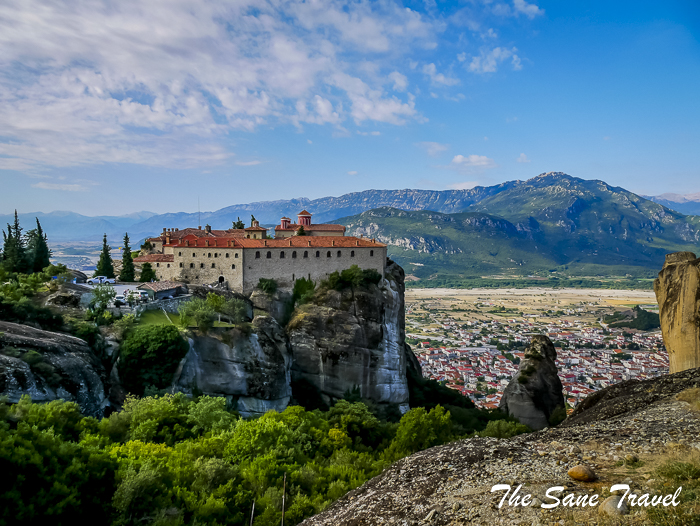 Holy Trinity
9-17 Closed on Thursdays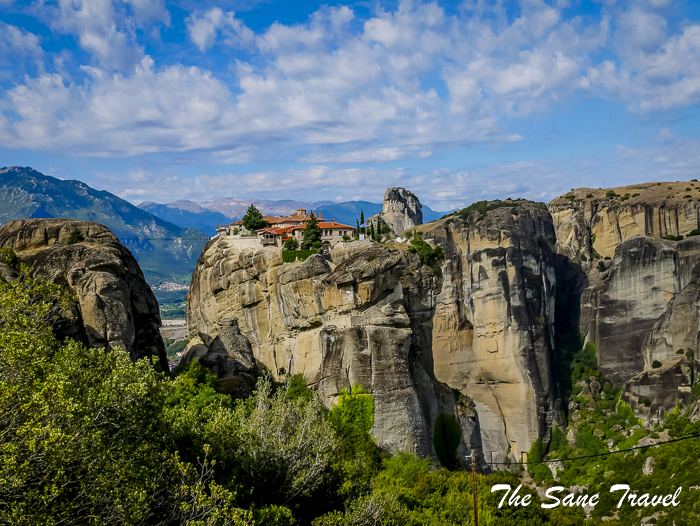 Saint Barbara Roussanon
9-17 Closed on Wednesday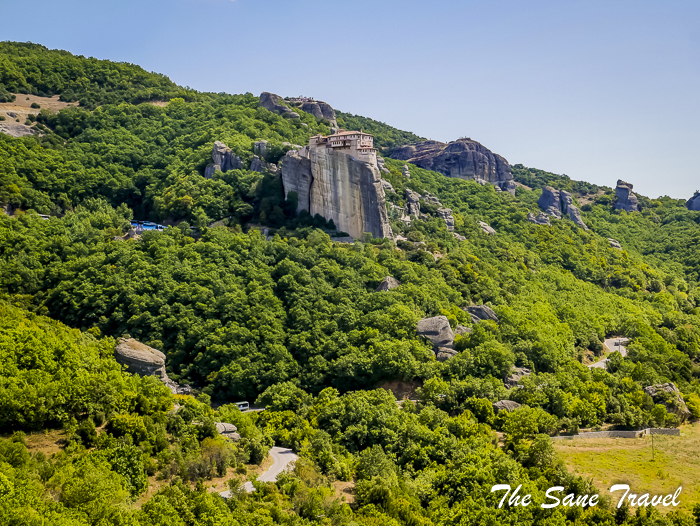 Ipapantis 14th
Located on a more isolated rock to the northwest of Kastraki, the Ipapantis monastery has just recently opened to the public. 9-14 Closed on Saturday and Sunday. Not accessible by public bus.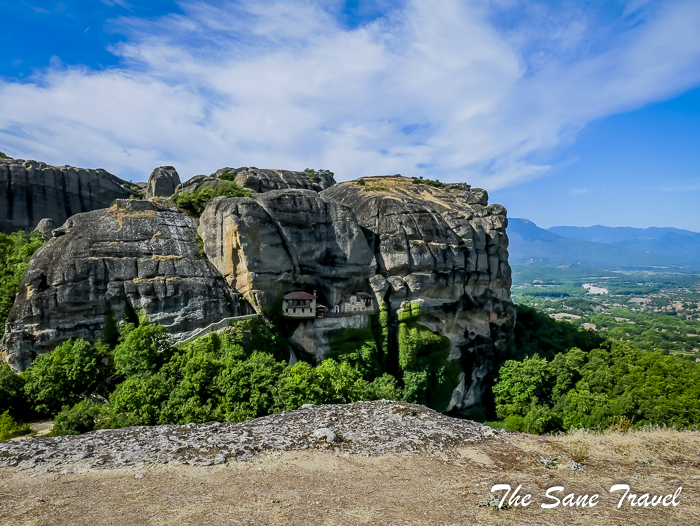 9) Dress code for visiting monasteries
To enter the monasteries of Meteora a dress code is enforced. Men must wear long pants and women, long skirts. Sleeveless shirts are not allowed. Skirts and trousers are provided at the entrance to monasteries, so don't worry too much about having them with you.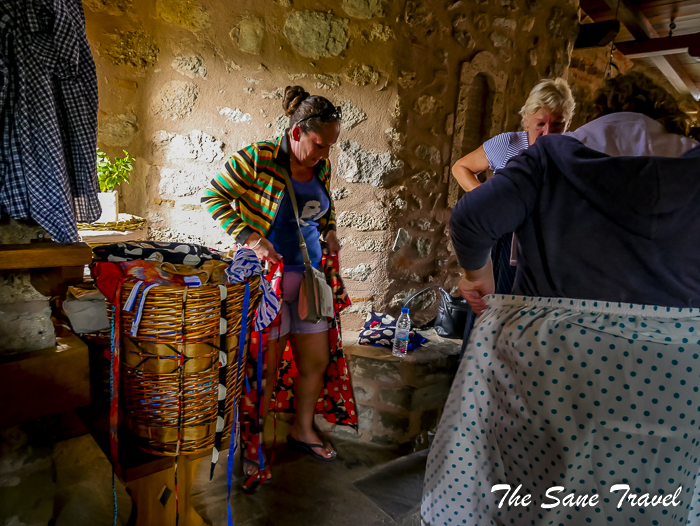 Have you been to Meteora? Share your impressions in the comments section!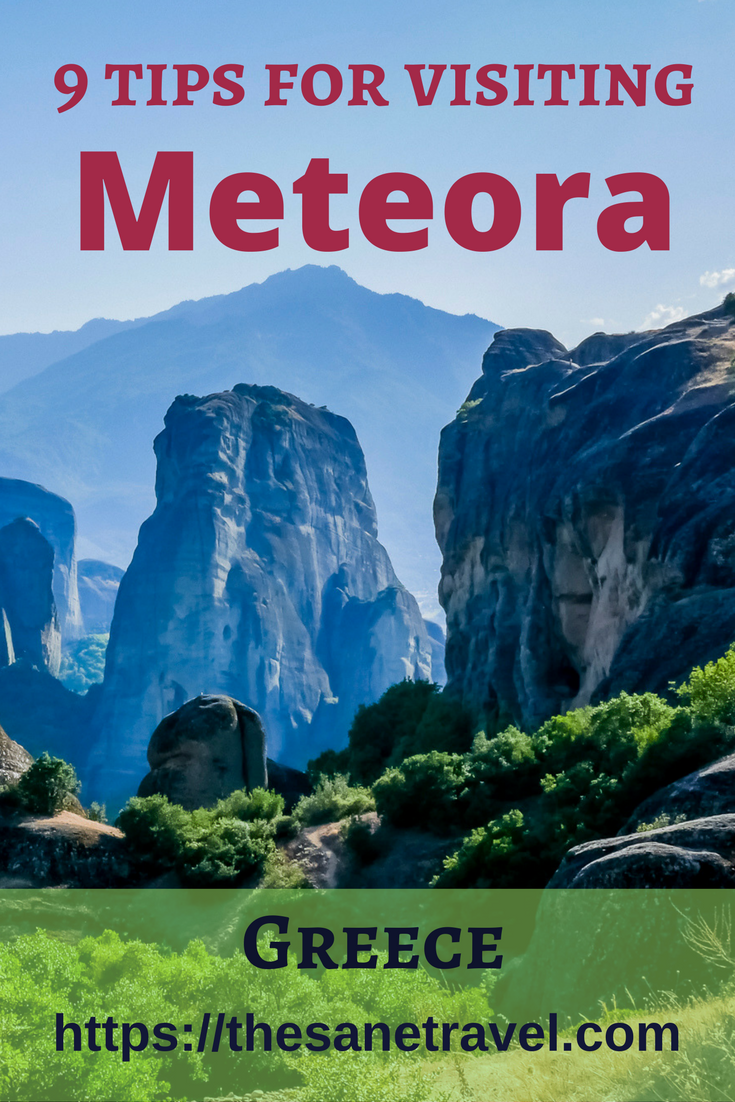 Published by Anita on September 9, 2017
Author: Anita Sane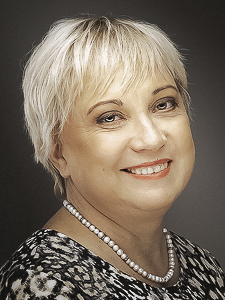 About the author
Anita is a part-time traveller, passionate photographer and a retired career woman from Latvia, travelling mostly solo for more than 15 years. She is a skilled travel planner who plans and executes her travels by herself. Anita wants to show you how to travel the world and open your mind to new experiences. Follow her on Facebook, Instagram, Pinterest, Twitter and Bloglovin.