Breathtaking tandem paragliding flight from Babadag Turkey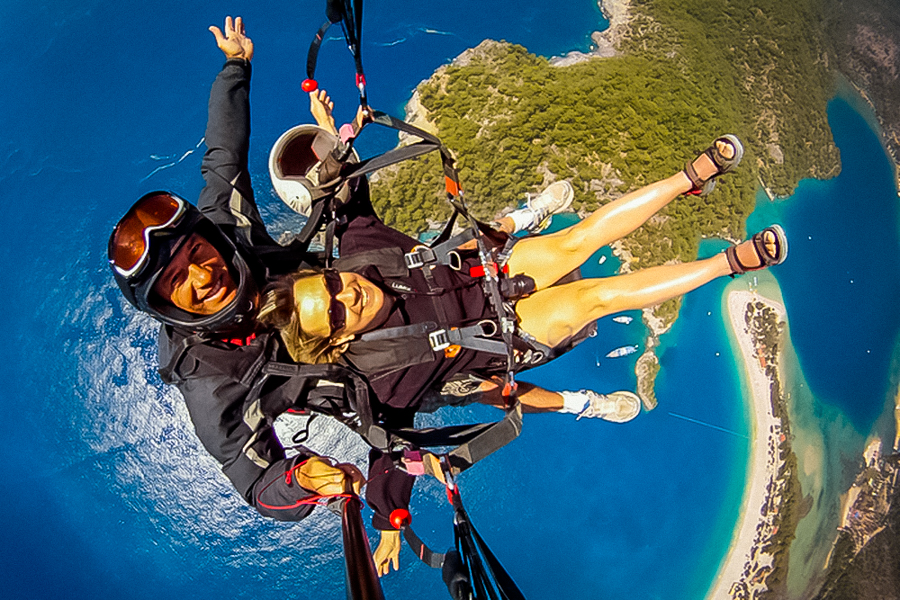 A few years ago, during my stay at the Oludeniz beach resort in Turkey, many people told me I shouldn't miss out on tandem paragliding from the Babadag mountain. Having done some asking around, I learned it's widely recognized as the second best place in the world to do that! It would really be a shame to let the chance slip, so I went to the local travel agency and booked a flight with Hector Tandem Paragliding.
Next morning, feeling a tiny bit nervous but definitely very excited, I headed to the meeting place with nothing but a camera in hand. The weather was warm and sunny the way it is 80% of the time there, just perfect for paragliding. By a narrow windy road the lorry brought us to the top of the mountain, 2000 meters (or 6562 feet) above Oludeniz. Quite a number of people were already there, preparing the equipment for the flight. My pilot, Kayhan Dura, said he paraglides from Babadag in summer and from another place in South Africa in winter. A few short instructions later we were ready to take off.
Imagine you're running to the edge of the mountain, suddenly your feet lose ground and... the flight begins! Sitting in a chair in front of your pilot, you're flying above the mountains, the sea and the town – the feeling is absolutely incredible. I actually didn't expect us to be flying up, not down at once, but that's what we did. Half an hour almost seemed too short a time span to give justice to all those breathtaking views, and there we were, landed safely right on the Oludeniz beach. The pilot did a professional job, but I didn't just sit there motionless either, I had to move my feet too. The experience is unforgettable, and I highly recommend it!
A few years later I was in Queenstown, New Zealand, on a mountain that's considered to be another great place to paraglide from. The views are just as impressive, but in all honesty, I would still choose Oludeniz. In any case, do try paragliding at least once in your lifetime if you get the chance! You certainly won't regret such a thrilling and memorable adventure.
Look at the paragliding photo gallery here: Flight from the Babadag mountain
Published by Anita on January 15, 2016

Traveled May 2012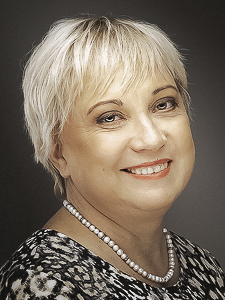 About the author
Anita is a part-time traveller, passionate photographer and a retired career woman from Latvia, travelling mostly solo for more than 15 years. She is a skilled travel planner who plans and executes her travels by herself. Anita wants to show you how to travel the world and open your mind to new experiences. Follow her on Facebook, Instagram, Pinterest, Twitter and Bloglovin.