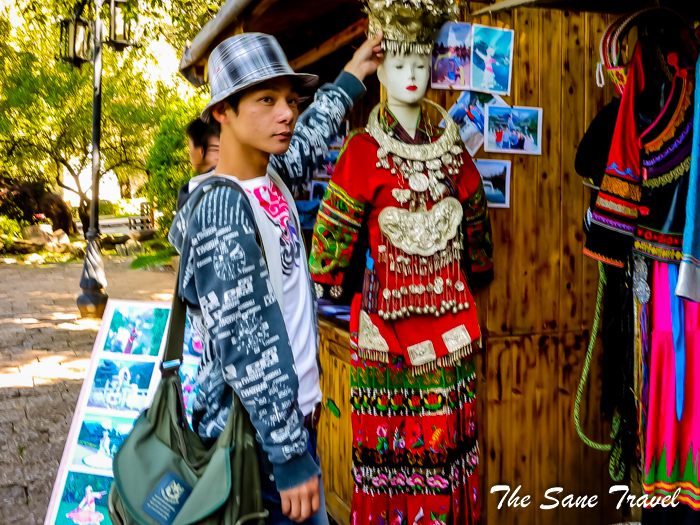 Solo travel in China while not speaking any Chinese? Perfectly possible! I say it as a person who has already done 3 two-week trips around the country (and is planning to do more!). How did I manage that, and, most importantly, how can YOU do the same if that's a challenge you want to undertake? Read on to find out.
First of all, being true to myself, I did very careful travel planning (you may have read about how strongly I believe in meticulous preparation here). I suggest you take that step too, using all the available Internet resources in English.
Be sure to look for expat communities of your destination region. You can even email them to get some precious info you wouldn't have learned through any other source!
It's a good idea to write down the Chinese names of the places you are going to. Don't worry, you are not necessarily going to read them out loud, scaring the locals, or making them laugh! You'll just have that to rely on if the person you ask for directions happens to speak Chinese only... A pleading smile and some gesturing around will get you back on your way.
Talk to the English speaking staff of the hotel you are staying in. A word to the wise though: take care not to believe everything they tell you! They might claim, for example, that the place you want to visit is unreachable by public transportation. Obviously, 99% of the time it just can't be true, not with the number of people living in China, and they only say that to earn their commission by making you use a car or a taxi.
If the public transport option seems too troublesome and complicated, you may join a Chinese speaking tour group instead, where, in most cases, a few fellow tourists will have a working knowledge of English. If you're particularly unlucky, and no one is willing or able to translate anything, just stay with the group, and let your eyes guide you! On the plus side, you will probably have paid less, as English speaking tours are more expensive.
Take cheap local tours with shopping included. They still cover the main sights, and shopping does not take up too much time. Pricewise, it's a very reasonable option which I'm glad I used to see the Great Wall in Beijing.
Hire local English speaking guides for the most difficult parts of the trip. They advertise themselves on the Internet, so go ask them questions about their services to make your choice. I did it twice, and I must say I really enjoyed it! The young man you see in the picture is my private tour guide Haba Jefei.
Hopefully, you'll find some of the tips above handy while planning and taking your own trip through China. Just in case, see some more tips on solo travel in China here. May that not discourage you from learning Mandarin though, if that's your heart's desire ;) Zhù nǐ hǎo yùn!*
* Good luck!
Published by Anita on December 1, 2015