One of the most exciting things you can do while traveling is to enjoy a hot air balloon ride to get a top view of whatever glorious scenery you find yourself in. As it is not exactly cheap, you have to choose the place carefully. I would definitely recommend doing that in Cappadocia, Turkey, at sunrise, when hundreds of balloons take off if the sky is clear.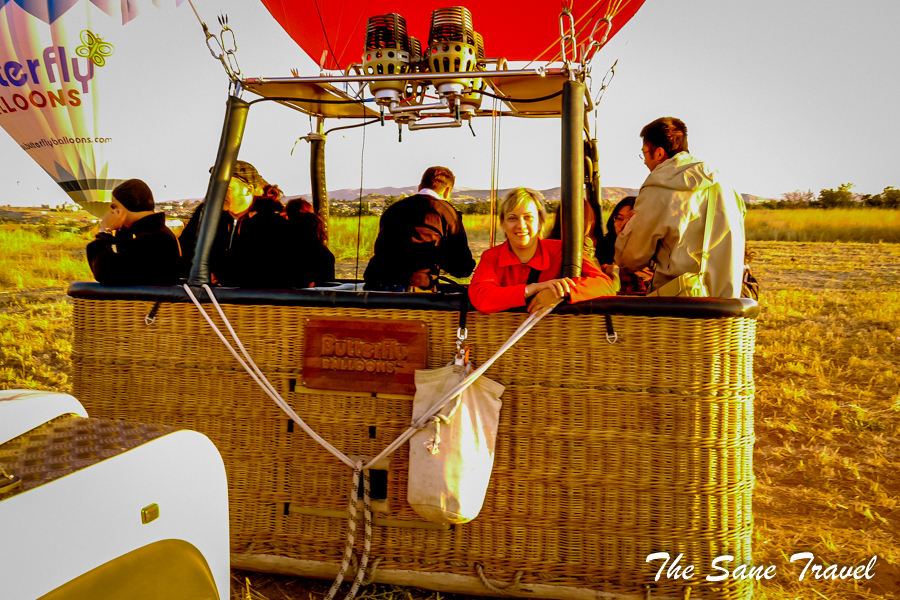 I was there at the beginning of October. It was one of the very rare cases when I used the help of professionals, particularly Backpackers Travel Agency services to organise my three-day trip to that extraordinary place. They did an excellent job and I definitely recommend this agency to you. They didn't tell me the price of each part of my trip but that included a return flight from Istanbul to Cappadocia, airport transfers, two nights at the hotel, three days of minibus excursion tours, and a hot air balloon ride. I paid a total of 560 euros which I thought was a good deal. The cheapest hot air balloon flight bought separately from the Butterfly Balloons website cost 175 euros.
I stayed in a Cappadocia Palace Hotel cave room in Urgup. A Butterfly Balloon's Mercedes Vito bus picked me up from my hotel at 5 a.m. and brought me to their launch site. I had an open buffet breakfast there, watching the balloons being prepared.
At around sunrise, the four Butterfly Balloons began to take off. They rose about 300 metres up to let us enjoy the sunrise and extraordinary views over Cappadocia. Then the balloons floated at a lower level through the valleys, among fairytale-like chimneys and caves, which gave me more excellent views to take pictures of.
The tour lasted for about 1 hour. Standard balloons take up from 16 to 21 people, but mine was just for 12. I was impressed by the mastery of the pilot who has to land his balloon exactly on the tiny platform provided. Upon landing, we all got a glass of champagne and a commemorative flight certificate. At about 7 a.m. the minibus took me back to the hotel. The entire adventure lasted for about two hours.
Practical tips for your balloon adventure:
• First of all, think about safety and choose a reliable tour company with good reviews. I would definitely recommend Butterfly Balloons
• Ask about the capacity of the balloon. Being one of 12 people aboard, you get a greater chance of enjoying the views than being one of 20.
• Even if you travel in the warm season, please remember that early mornings in Cappadocia can be very cold. I wish somebody had told me that before I put on my light coat to freeze out there: dress warm, take a sweater and an extra coat.
• You may want to stay for a few more days in case your ride gets cancelled due to bad weather.
See more pictures in the gallery.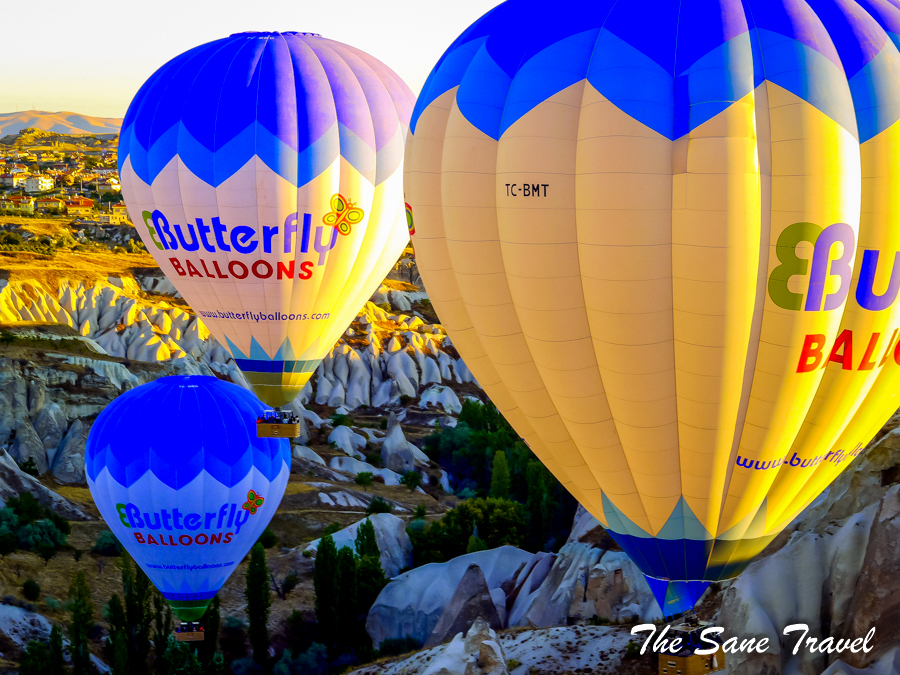 Published by Anita on February 24, 2016
Traveled October 2011

About the author
Anita is a part-time traveller, passionate photographer and a retired career woman from Latvia, travelling mostly solo for more than 15 years. She is a skilled travel planner who plans and executes her travels by herself. Anita wants to show you how to travel the world and open your mind to new experiences. Follow her on Facebook, Instagram, Pinterest, Twitter and Bloglovin.