Ischia is located in the Gulf of Naples, approximately 30 kilometres (18.6 miles) from Naples, Italy. It is the largest island in the gulf, with an area three times larger than Capri's, although it is only 10 kilometres (6.2 miles) long and 7 kilometres (4.3 miles) wide. Its coastline stretches for 34 kilometres (21.1 miles) and contains numerous beaches. The land is mostly rocky, featuring the remains of an ancient volcanic complex. The highest point on the island is Mount Epomeo, at 788 metres (2,585 feet) above sea level, with the main town, Ischia, situated in the western region. Ischia, receiving around 6 million tourists a year, is a popular holiday destination for Italians and visitors alike.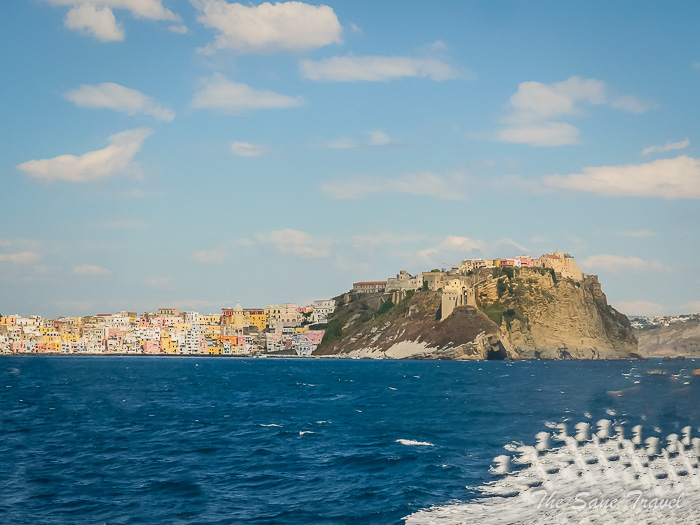 Why to go to Ischia
If you are looking for a tranquil Italian getaway that offers stunning natural landscapes, captivating culture and a lively atmosphere, Ischia is the ideal destination. Affectionately known as the Green Island for its abundant countryside and shoreline, Ischia is renowned for its healing thermal waters, magnificent volcanic beaches and exquisite cuisine. One of the island's prime attractions is its more than 100 volcanic thermal springs. The health advantages of these hot springs and mud have been acknowledged since ancient times. Many of the springs have been converted into paid thermal parks, while some remain in their original state.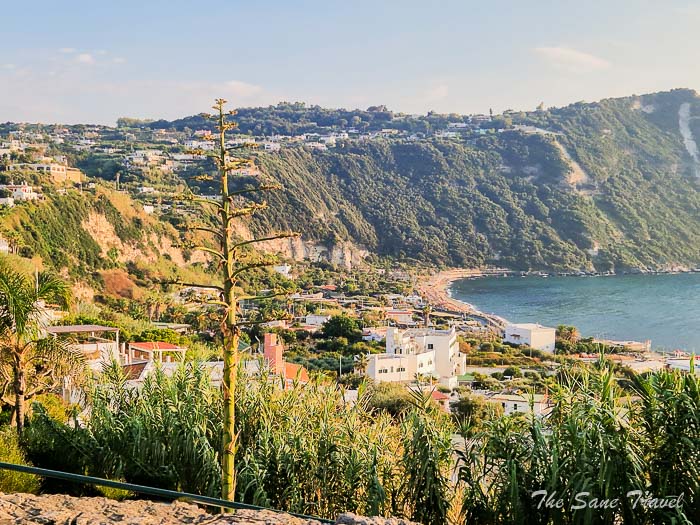 Ischia is also renowned for its remarkable gardens, such as La Mortella and Giardini Ravino, some of the most beautiful in Europe. Ischia is a great complement to your Naples, Sorrento and Amalfi coast itinerary.
Best time to visit Ischia
Ischia has a climate characteristic of the Mediterranean region, with hot and dry summers and mild winters. Peak tourist season typically starts at Easter and concludes in mid-October. May and September are ideal months to visit the island, as the weather is mild and the place is not overcrowded like in July and August. After the conclusion of the tourist season, many hotels and restaurants close their doors until the following year; however, there are still plenty of activities to partake in, such as hiking, exploring a castle and soaking in the Sorgeto hot springs.
How to get to Ischia
There are many travel options between Naples and Ischia, with 30 daily ferry crossings available. The route is operated by four companies: Alilauro, Caremar, Medmar and SNAV, and passengers can choose either ferry or hydrofoil, depending on which port in Ischia they are arriving at.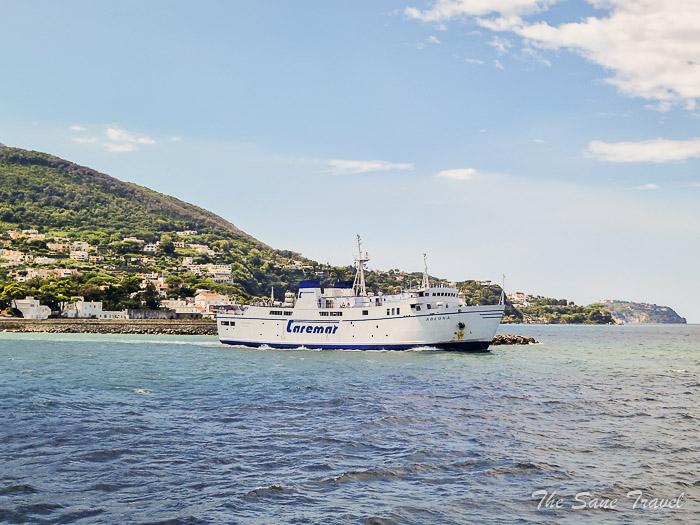 Ferries depart from Calata di Massa and Molo Beverello, with the latter being the busiest in terms of departures. The ferry crossing takes an hour and a half, while the hydrofoil is slightly faster, taking around an hour.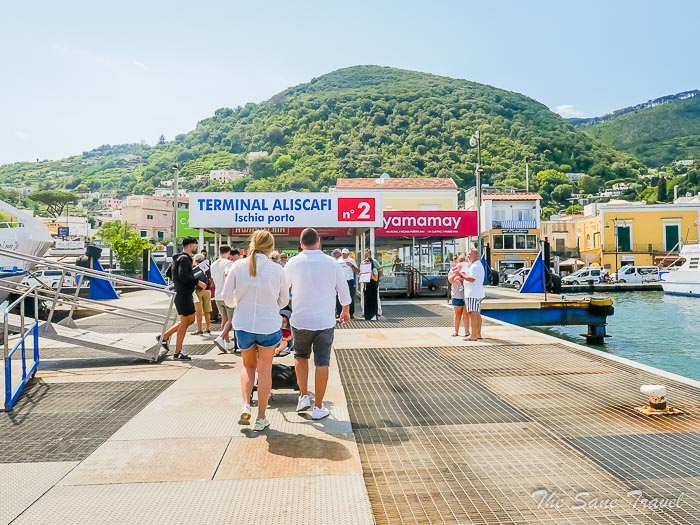 Important
If you want to arrive in Ischia on time, do not rely on the smaller boats leaving from Sorrento, Positano, Amalfi or Capri. I have had two boat trips cancelled because of wind, one from Capri in May and another from Sorrento in September. The ferries departing from Naples are larger and do not usually have their trips disrupted by the wind.
How to get around
Using public transportation is an economical way to explore Ischia. Buses run from early morning until late at night and can be found uphill from the Ischia port near the hydrofoil terminal.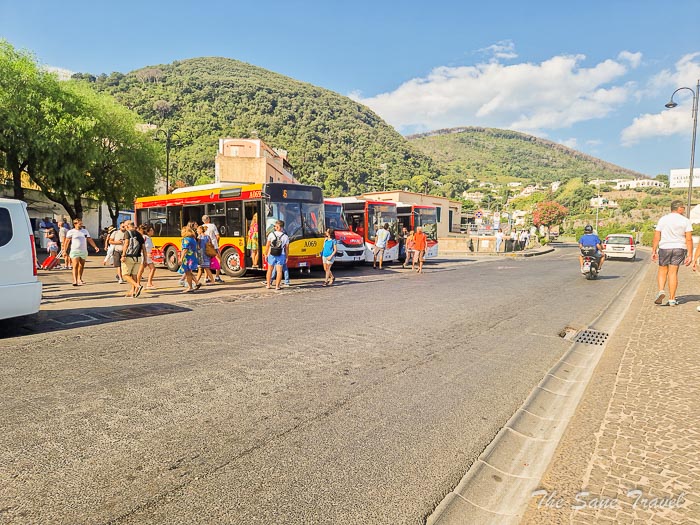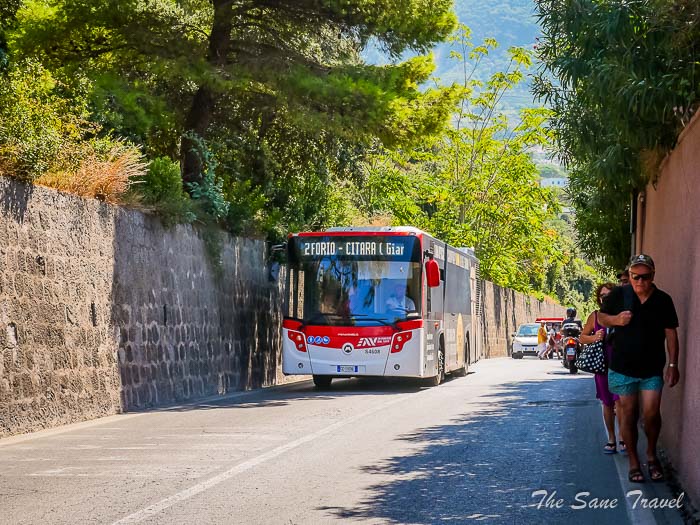 Tickets can be purchased at kiosks, bars, tobacconists, newsagents, travel agencies and some hotels. You must validate your ticket at the ticket machine onboard, or you can buy one from the bus driver at a slightly higher price. Since buses are crowded most of the time, you may not be able to find any vacant seats.
What to do in Ischia
Explore towns on the island
Explore different towns of Ischia, including Ischia Porto, Fontana, Forio, Panza and Sant'Angelo. Pictured Forio.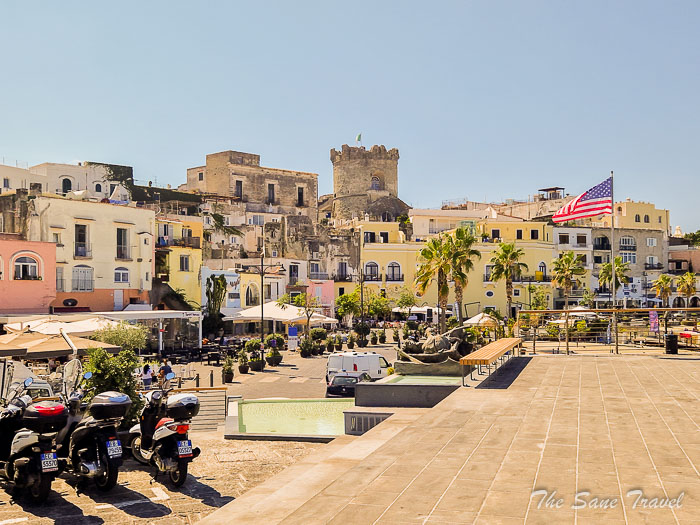 Out of the largest towns in Ischia, Sant'Angelo is considered the most beautiful.
Take a boat trip
Go on a boat trip around the island to observe spectacular sights from the sea, such as Aragonese Castle, Citara and San Montano bays, Grotta Del Mago, small coves and luxurious villas constructed on the coastal cliffs.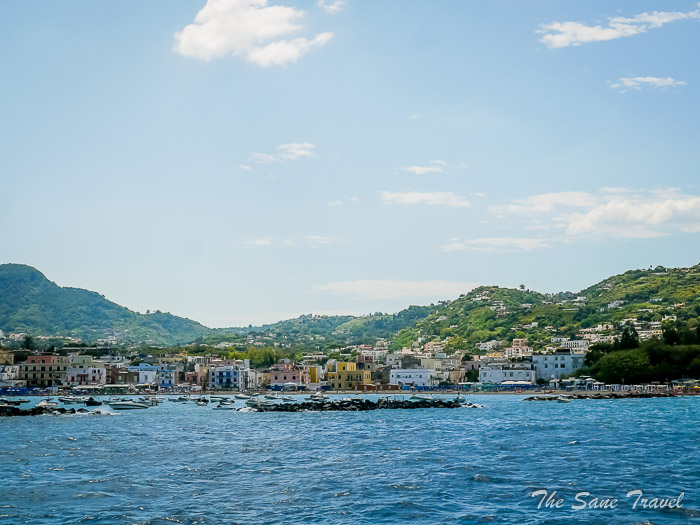 Visit Gardens of Ischia
La Mortella Gardens
Ischia has long been a haven for artists, musicians, authors, actors and other creative individuals. After the conclusion of World War II, composer William Walton and his wife Susana from Argentina relocated to Ischia and settled in La Mortella, which translates to 'place of myrtles'. The estate is home to the renowned tropical gardens designed by Russell Page, which opened to the public in 1991.
Spanning two hectares, the garden is home to an array of rare and exotic plants.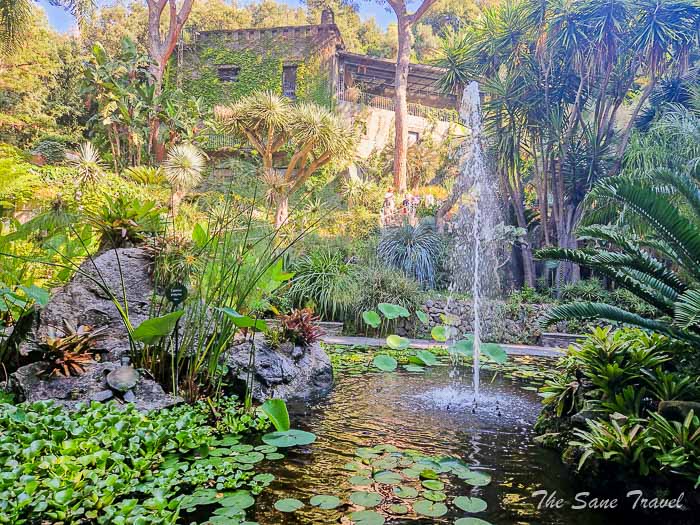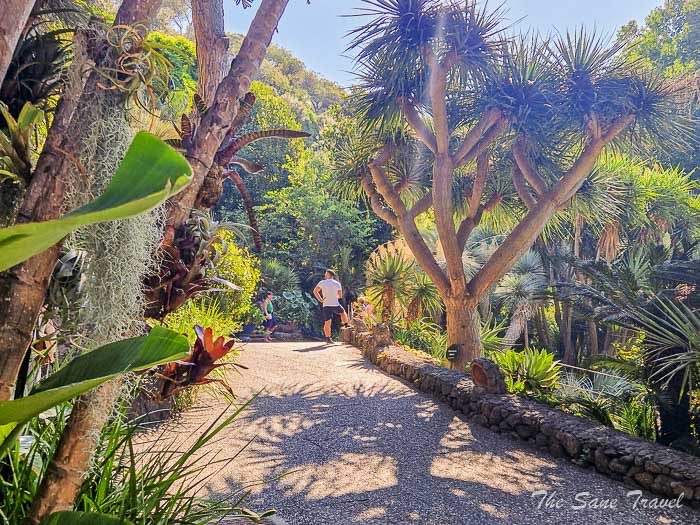 It is divided into two parts: the lower garden, known as The Valley, and the upper garden on The Hill, which has terraced retaining walls. From The Hill, one can admire the picturesque view of the Bay of Forio.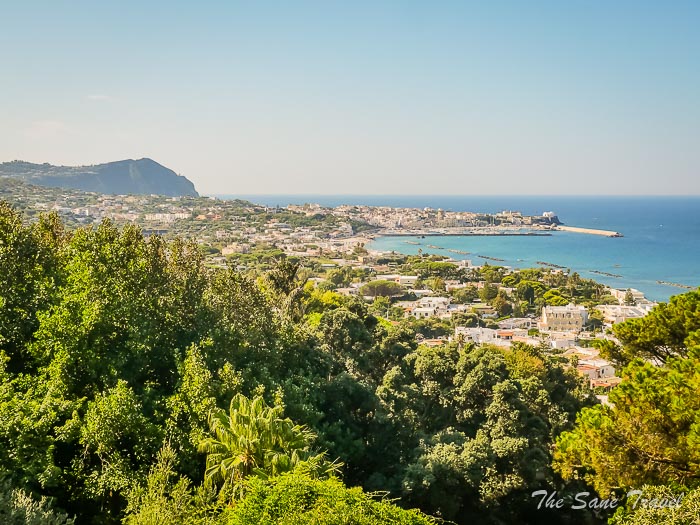 Ravino Gardens
Giuseppe D'Ambra, a sailor who had voyaged around the world, established Ravino Gardens, which consist of 6,000 m2 of cacti and succulents grown outdoors.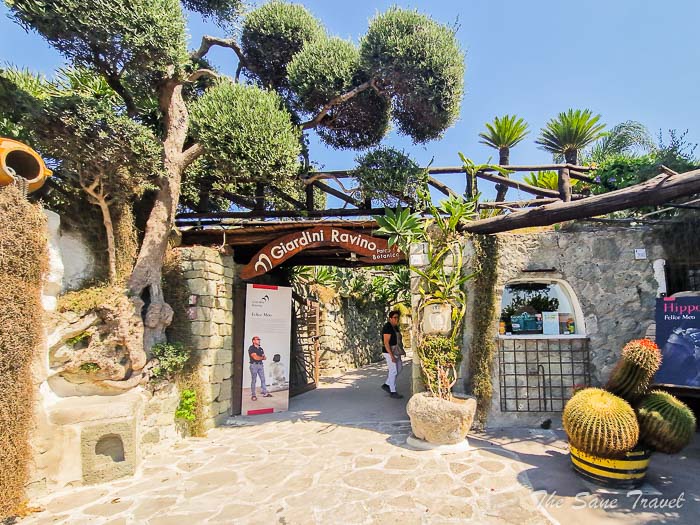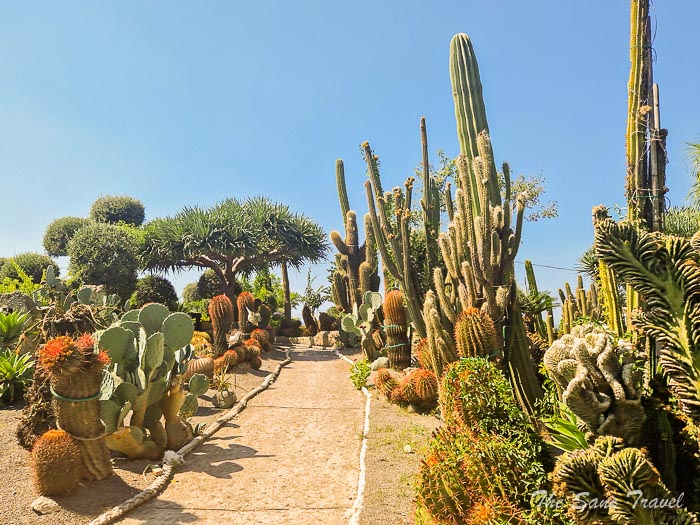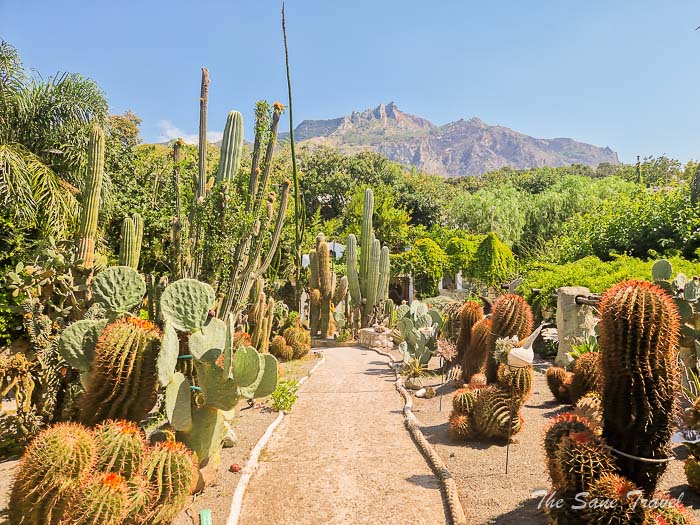 It is one of the richest collections of its kind in Europe and also includes olive, lemon and orange trees, as well as the rare and precious Wollemi Pine, a species that dates back to the Jurassic period.
Enjoy thermal parks
Ischia is renowned worldwide for its hot spring spas. These thermal parks offer a variety of amenities such as swimming pools with different temperatures, waterfalls, Kneipp pools, saunas and direct access to the sea with a private beach. Additionally, spa and beauty treatments like massage, mud therapy and gym are available for health and wellness. Furthermore, sunbeds, sun umbrellas, restaurants and bars can be found in the parks. The most popular thermal parks include the Poseidon Gardens in Forio, Negombo Park in Lacco Ameno, Castiglione Vanitello in Casamicciola, Tropical Gardens of Apollo, Eden Gardens, Cavascura and Olmitello. From those mentioned above, the Poseidon Gardens, located at the end of the Bay of Citara, is one of the largest and most beautiful in Europe. It features 20 pools of various temperatures, natural saunas, waterfalls and well-equipped health spas offering mud baths and facials.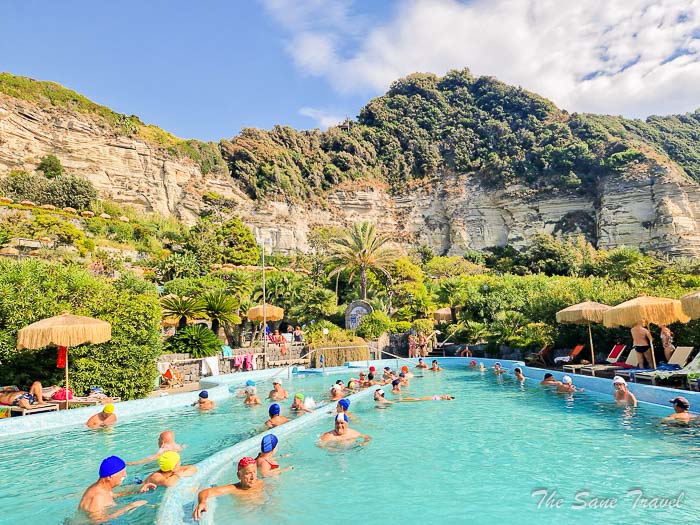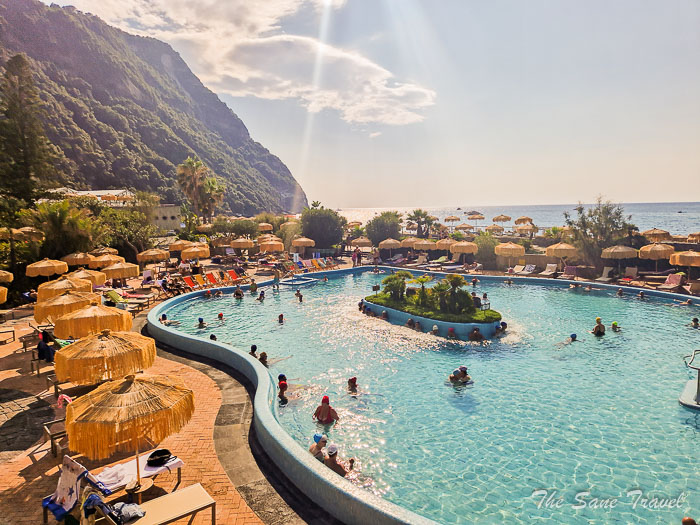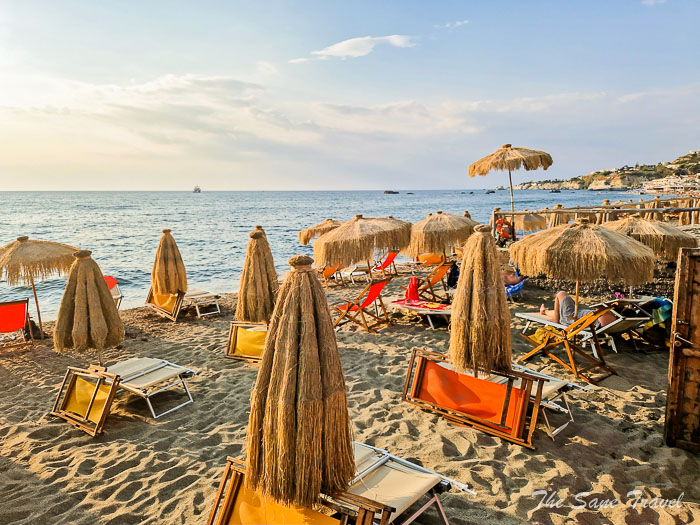 Feel the vibes of history at Aragonese Castle
Aragonese Castle, established in 474 BC and refurbished during the Middle Ages, is a popular destination in the area. The castle can be accessed either by crossing the stone bridge or taking the elevator. In addition, the Guevara Tower, recognised as one of the island's symbols, is close to the castle.
Take a hike or walk
There is a selection of hikes available in Ischia, ranging from challenging treks for experienced hikers to more relaxed strolls with gorgeous views. Pick the one that best suits your needs.
Where to stay
Ischia offers a variety of accommodation options, including hotels, B&Bs, rooms and vacation rentals.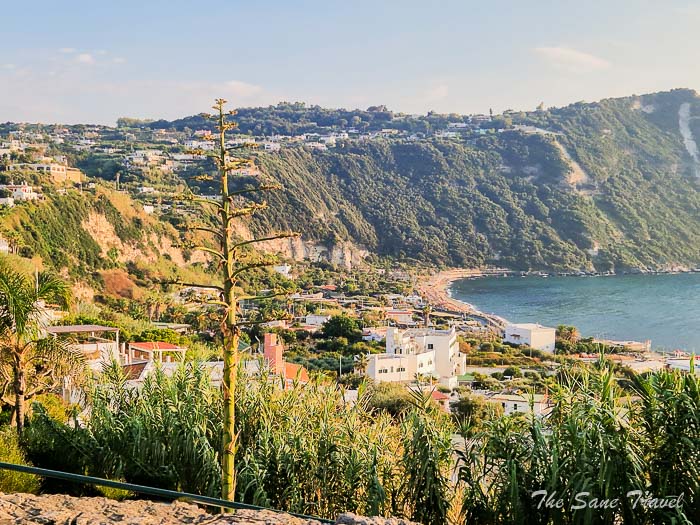 Consider whether your hotel should include thermal features, a spa, and a swimming pool. You may alternatively opt for a room with no extras and visit the thermal park. A hotel without extras, of course, is less expensive. However, bear in mind that some hotels in Ischia have dated designs, limited amenities and sub-par breakfasts. To avoid disappointment, make sure to read reviews before making your booking. Additionally, it can be hard to find available rooms during long weekends in spring and summer. It is advisable to book a room in advance during these times.
How many days to spend in Ischia
It all depends on the purpose of your visit to the island. If you only need a brief overview, a day trip should suffice.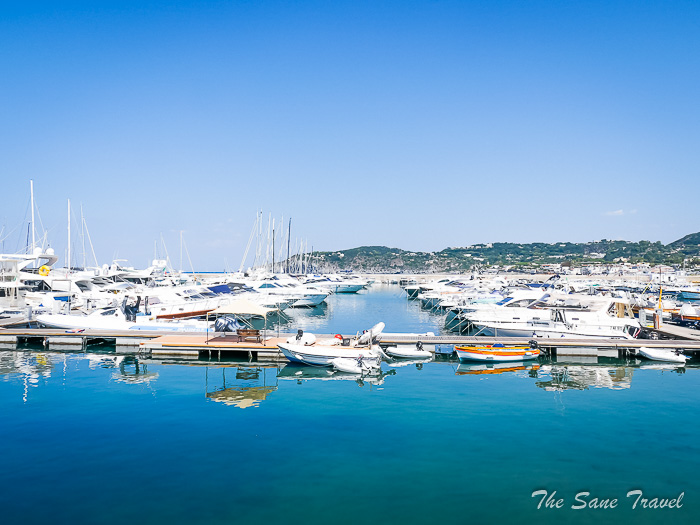 Since I wanted to explore the island and take advantage of the thermal waters, I stayed for three nights, which gave me two full and two half days. Based on my experience, I recommend a three-day stay in Ischia.
Like it? Pin it!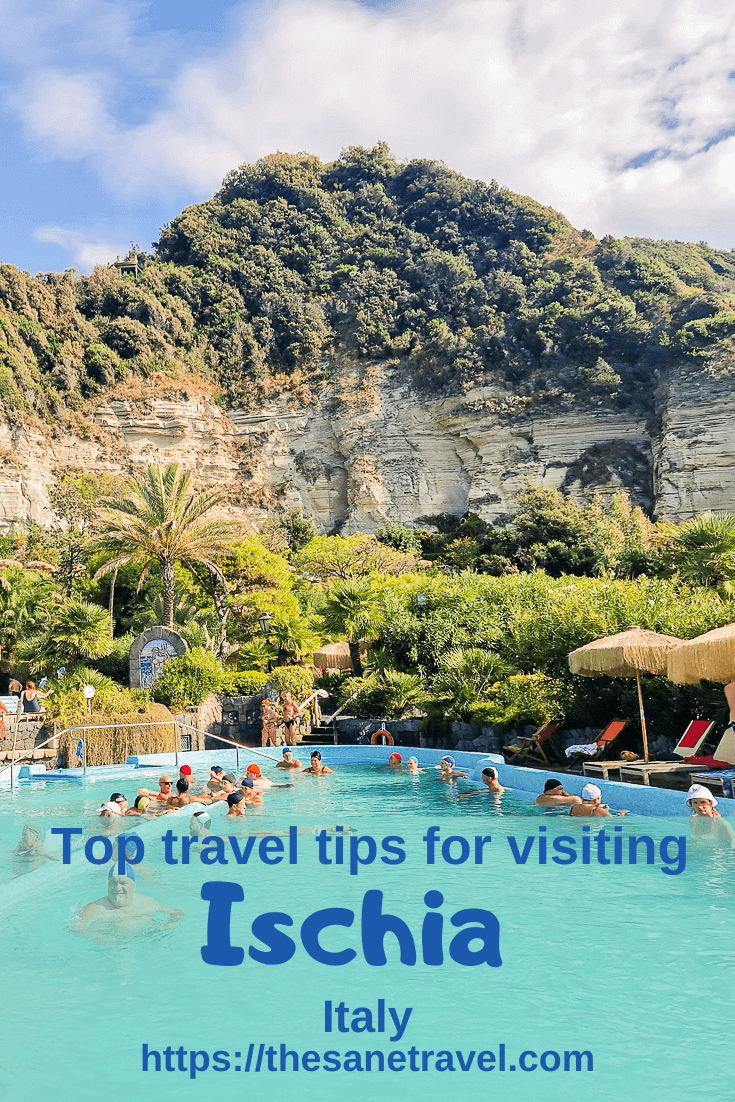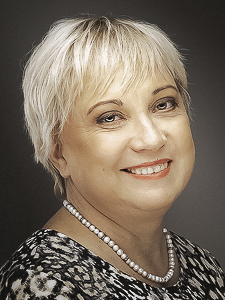 About the author
Anita is a part-time traveller, passionate photographer and a retired career woman from Latvia, travelling mostly solo for more than 15 years. She is a skilled travel planner who plans and executes her travels by herself. Anita wants to show you how to travel the world and open your mind to new experiences. Follow her on Facebook, Instagram, Pinterest, Twitter and Bloglovin.