If you, like me, are chasing the best and most stunning landscapes that Mother Nature has given to Earth, Lofoten islands in Northern Norway have to be on your bucket list. They are not very well known, on the one hand; on the other hand, the size of Lofoten is small, and so the number of travellers they can accommodate is quite limited. You will adore mountains growing out of the sea, awesome views from the top of Reinebringen and Ryten mountains, beautiful fishing villages Reine, Hennigsvaer and Nusfjord and much more. So book your road trip to Lofoten early and you will be rewarded with incredible sights.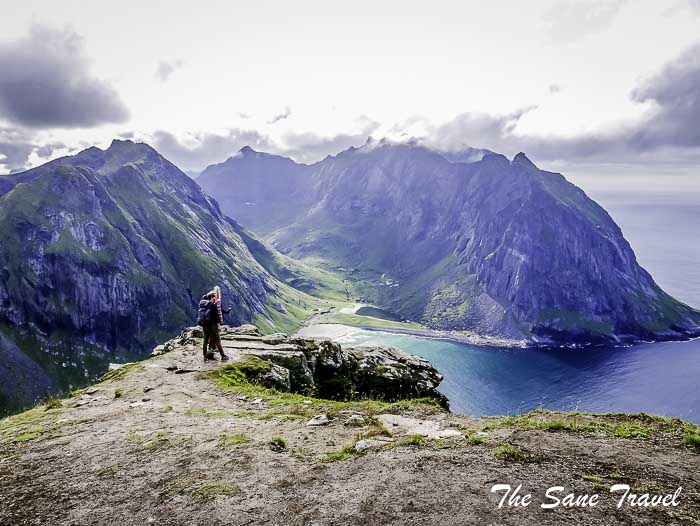 The main islands of Lofoten are Austvågøy, Vestvågøy, Flakstadøy and Moskenesøy. The islands are connected by bridges and the E10 road that runs the length of the archipelago. The best way to explore Lofoten is by car because public transport is quite limited and also it allows you to make as many stops as you want for taking stunning shots. And trust me, you will want to stop many, many times. My trip was in late August and I would suggest you pick this month because there are fewer tourists. So here is my Lofoten island road trip itinerary for your travel inspiration.
Day 1
Arrival and overnight in Harstad
I arrived in the early evening to Harstad/Narvik airport from Oslo and took a bus to Harstad.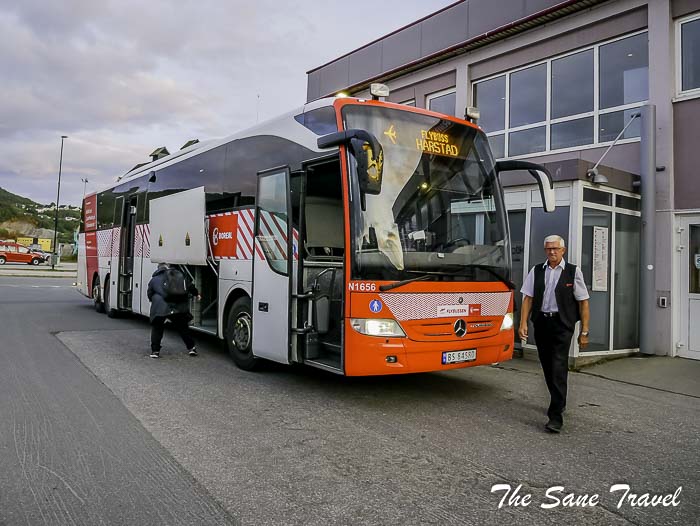 I walked around the town and was watching the sunset at the bay and stayed at a hotel overnight.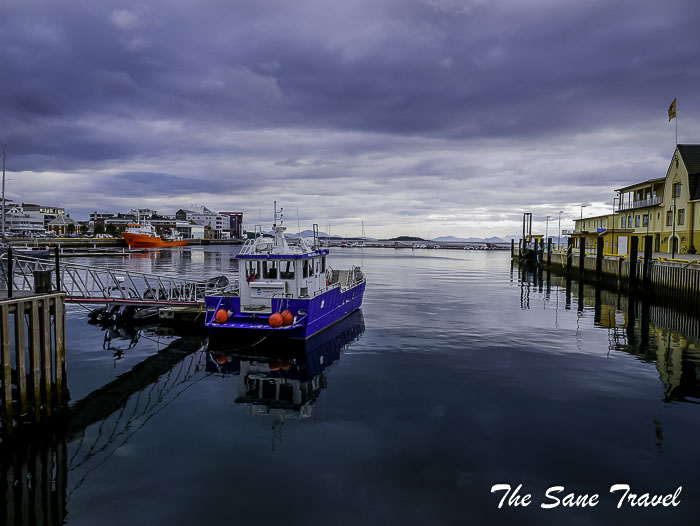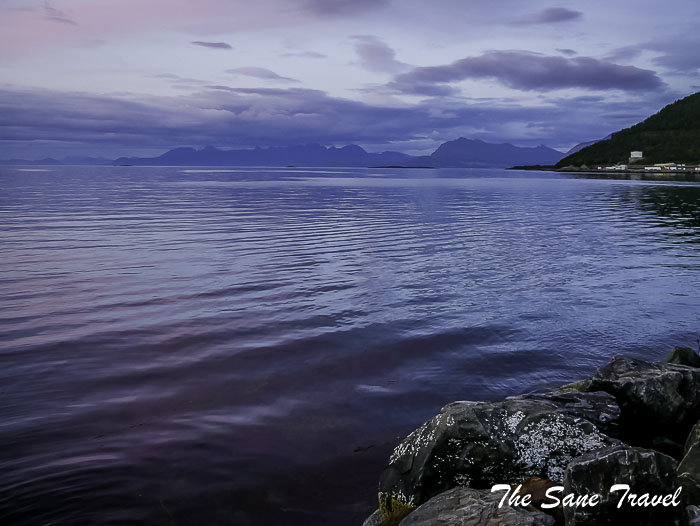 Why did I pick Harstad as the starting point of my Lofoten exploration? The first answer is because of cheaper car rental prices comparing to the airport, and secondly, at the end of my Lofoten trip, I was heading to Tromso by Hurtigruten cruise ship from Harstad.
Day 2
Harstad to Svolvaer
After breakfast, I picked up my car from Hertz car rental. I must say I am almost never in love with my rental cars but this time I was. My Volvo V90 D5 Cross Country was my best mechanic travel mate I ever have had. So my road trip officially started.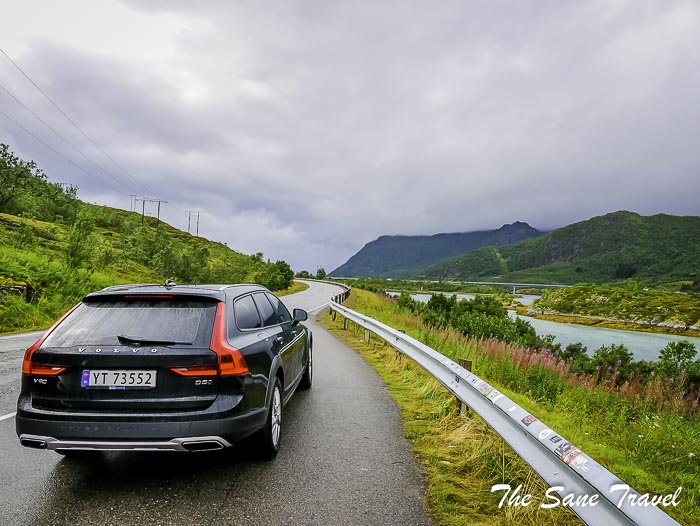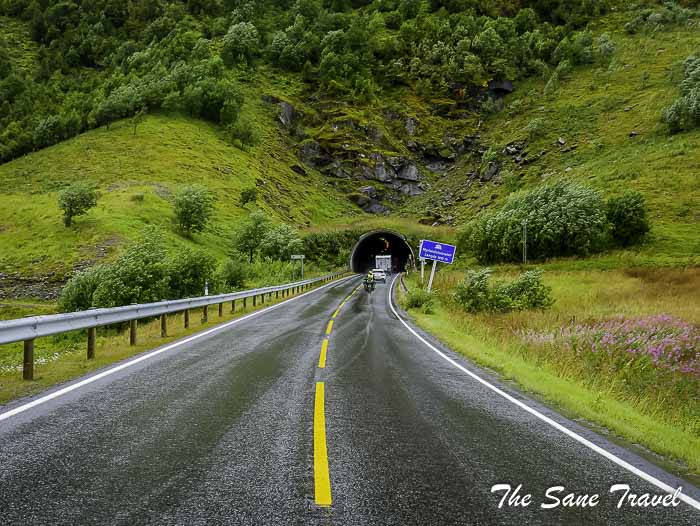 Harstad is located on Hinnøya Island, which is not a part of Lofoten, so first I had to drive about 120 kilometres across Hinnøya island to get by Raftsund Bridge to the first Lofoten island Austvågøya. Make sure that on your way to the biggest town of Lofoten, Svolvær you make a stop at Austnesfjorden rest area south of Sildpollen, and stroll its wooden walkway. It offers fantastic views of the stunning mountains and the Sildpollneset chapel.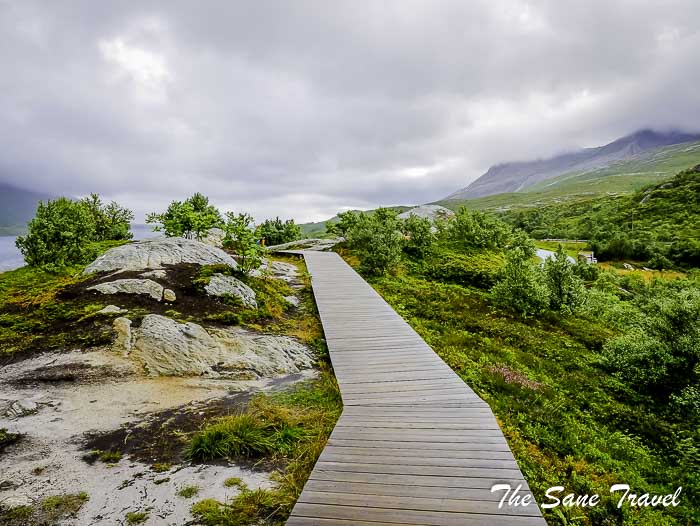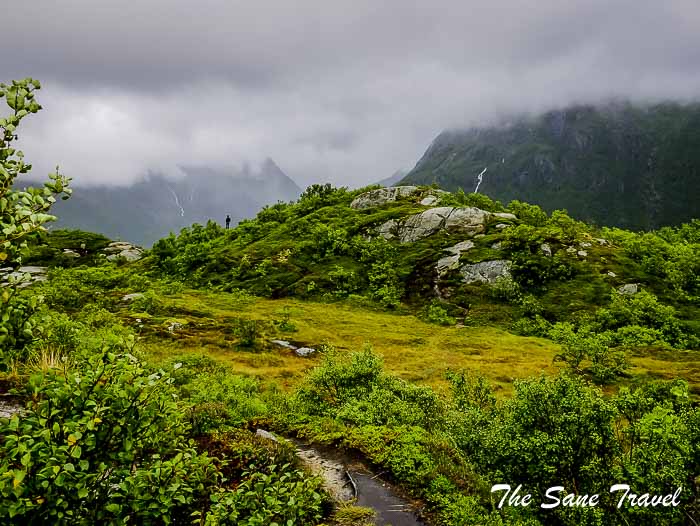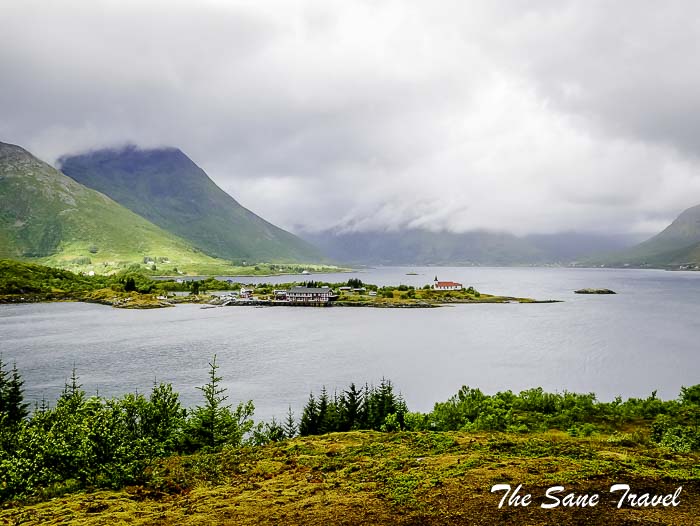 Then, after a short drive, I was in Svolvær. Svolvær, with about 5000 inhabitants, is the administrative centre of Vågan Municipality in Nordland County. I had a walk around the town.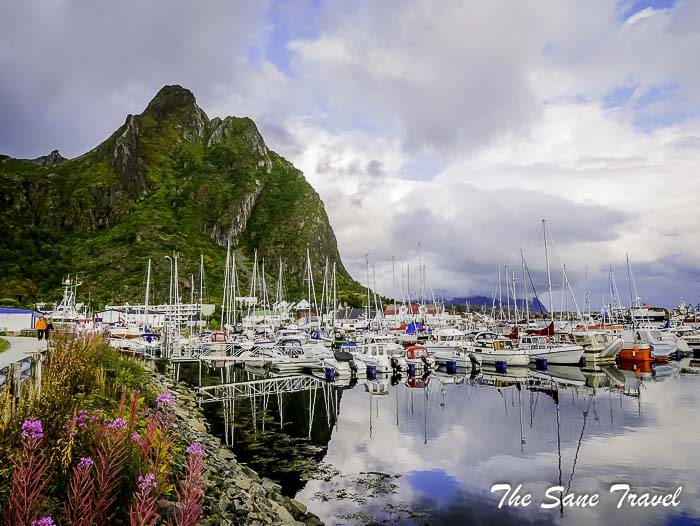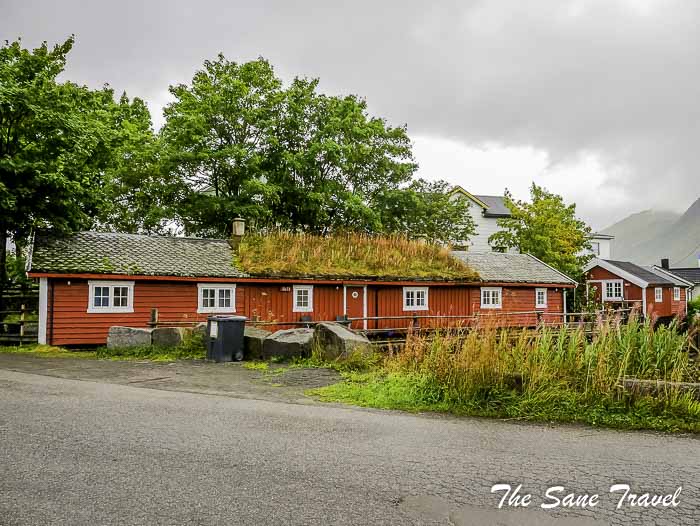 As it is the centre of the municipality, you can find a shopping mall, clothing stores, supermarkets, a cinema, hotels, restaurants, and art galleries there.
I also tried to make my way to Svolværgeita but did not succeed due to poor signage. I just didn't manage to find the starting point of the climb. 150m (490ft) tall granite Svolværgeita is one of Norway's most popular climbing routes. It offers a unique opportunity to jump the 1.5-metre gap between the two "horns" at the summit.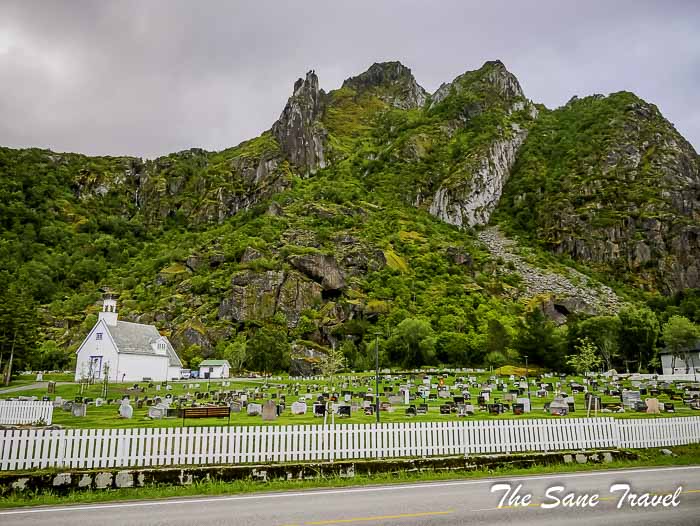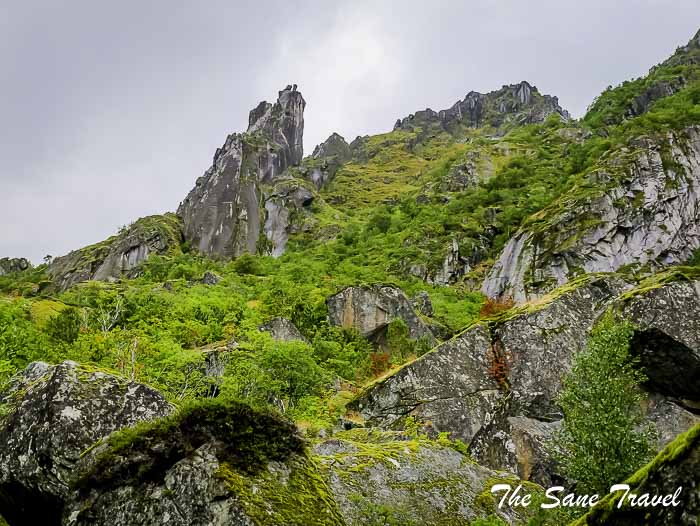 Also, it was my first stay at rorbuer in Svolvær, namely, Lofoten Rorbuer hotel with nice views and a chance to explore what rorbuer actually is. Small rooms along the corridor where fishermen stayed in the early days often come without an ensuite bathroom and with a big common dining room with cooking facilities, which is very convenient, taking into account the food prices in local restaurants.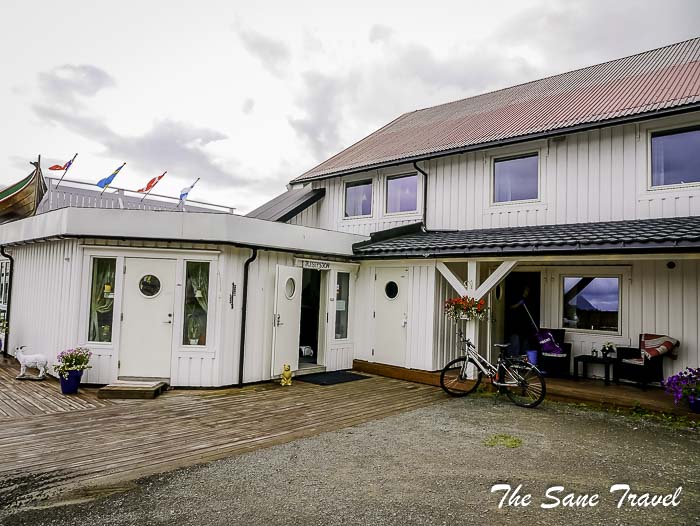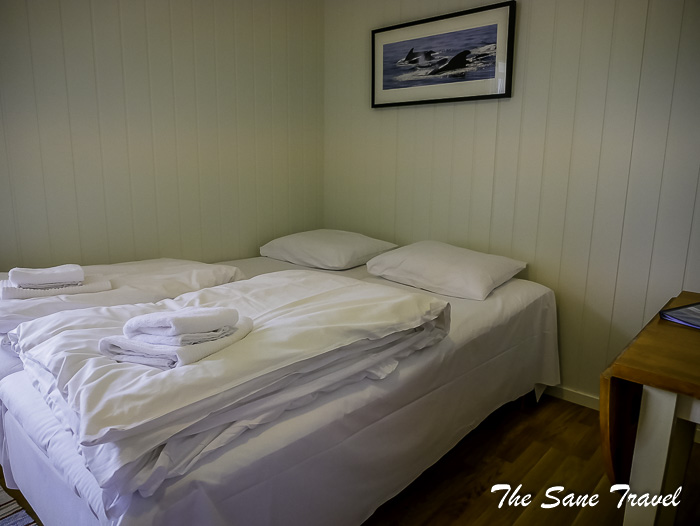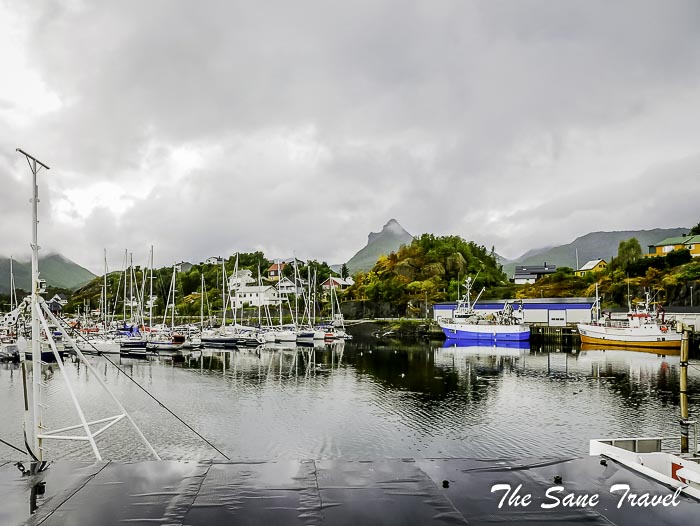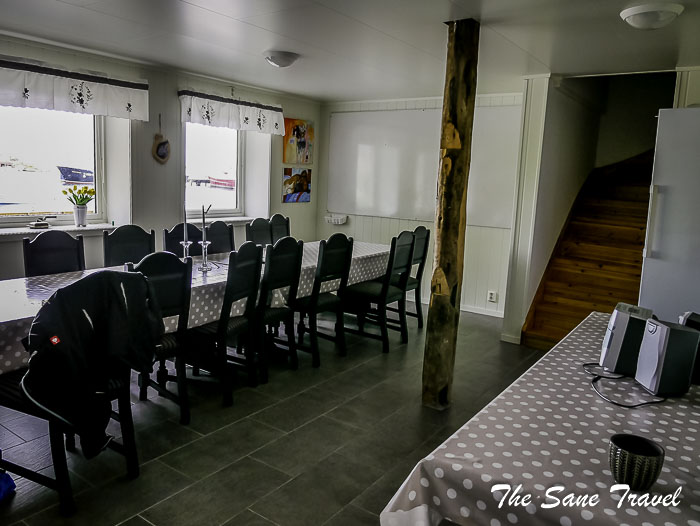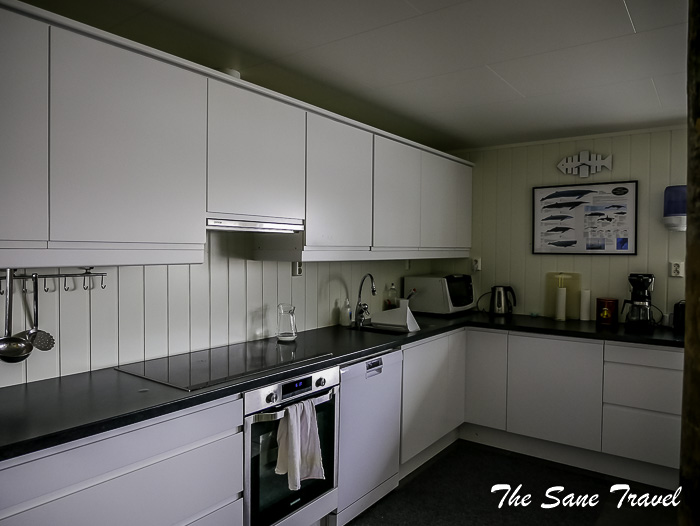 The total driving distance in a day was about 170 kilometres.
Day 3
An attempt of Hennigsvaer hike and visiting Nusfjord
The weather was not my best friend, so I started my drive to Henningsvær in a drizzle.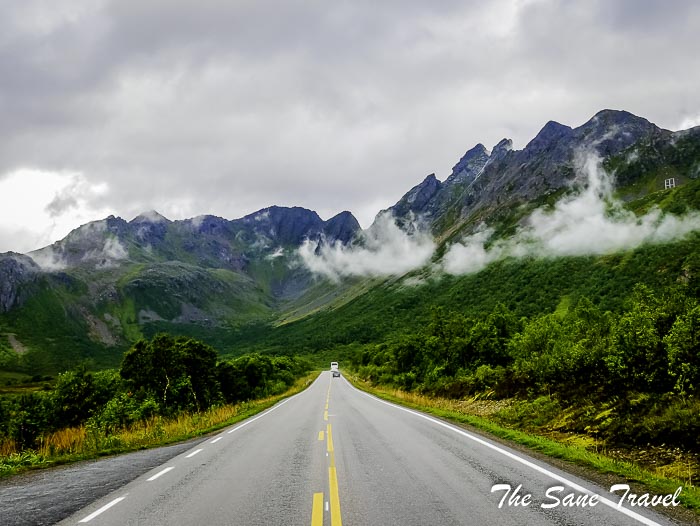 I wanted to take a hike near Henningsvær, for the coolest views from Festvågtind, one of Lofoten's most scenic peaks. Again, I was not very successful. First, it was not easy to even find the starting point of the hike.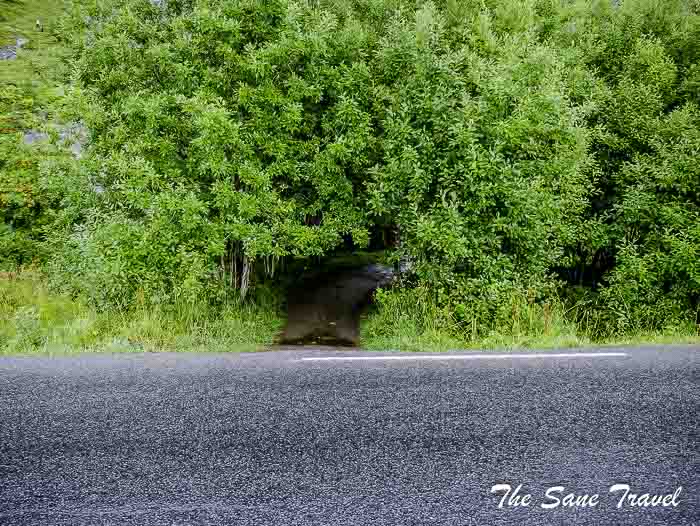 Then, I apparently was wrong with choosing the left turn at the beginning of the hike instead of the right, so it was not even a good path, and I had to find the best way by myself.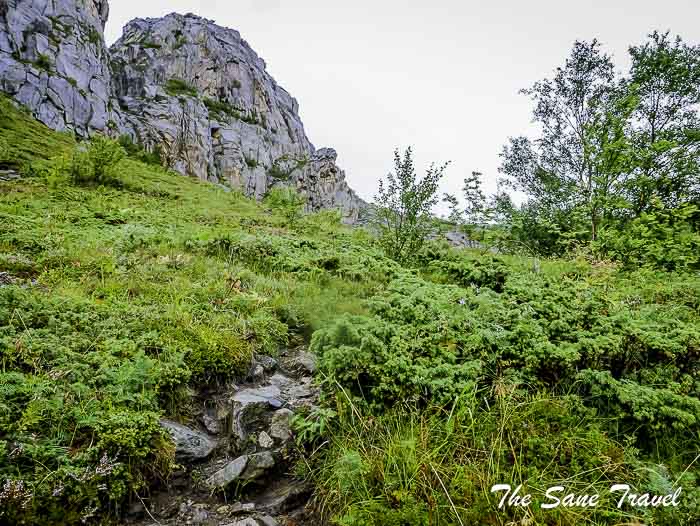 The rain became stronger and my path, more slippery, so I chose to go back before reaching the summit, which I do not do very often. Still, I got some decent views of the Henningsvær area.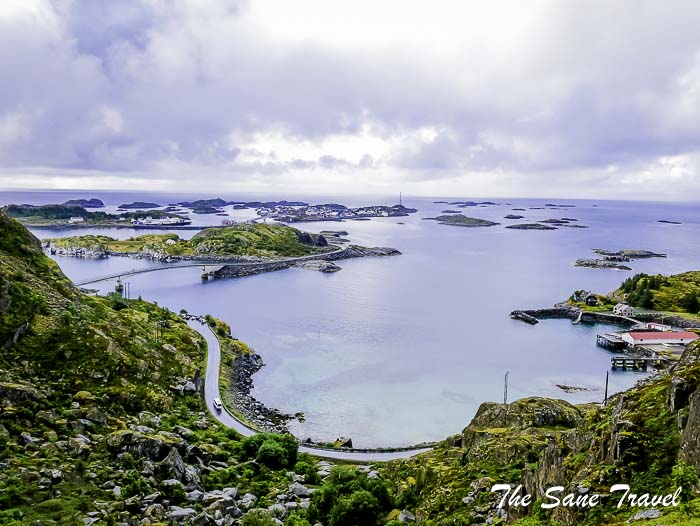 Then I continued my way to the Henningsvær village. That village, built on several tiny islands, is one of Lofoten's best-known places. I think the village is a must-do on any Lofoten trip. It's home to a couple of art galleries and stunning waterside views from pretty much every spot.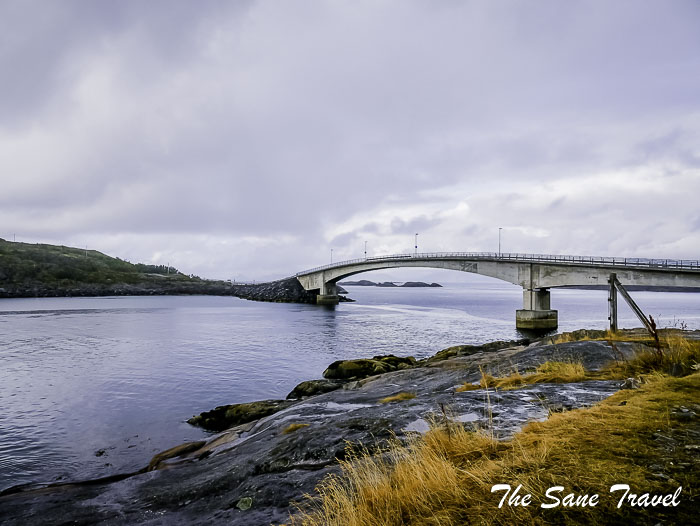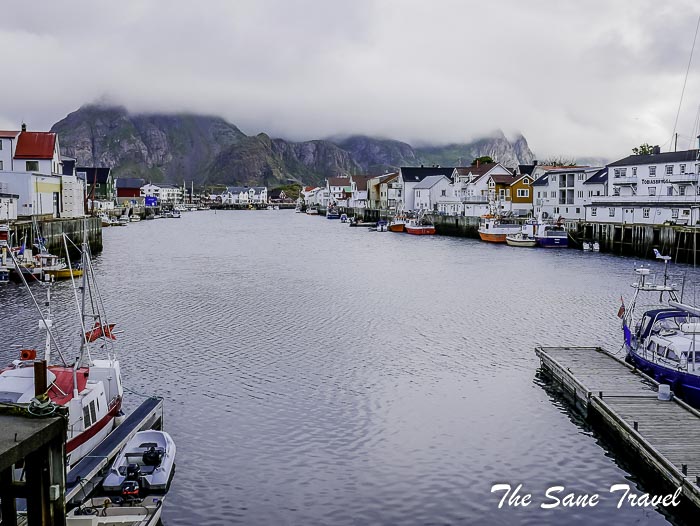 My next stop was Nusfjord. Nusfjord is often regarded as one of the oldest and best preserved fishing villages in Norway and is situated about 6 kilometres from the E10 road. For more than 2000 years, Nusfjord was home to up to 1500 fishermen. Many of the old buildings related to the fishing industry have been renovated and taken care of, and today the fish oil factory, old smokery, blacksmith, boathouses and other buildings allow you to make a short historical tour and have a glimpse of the old Lofoten life.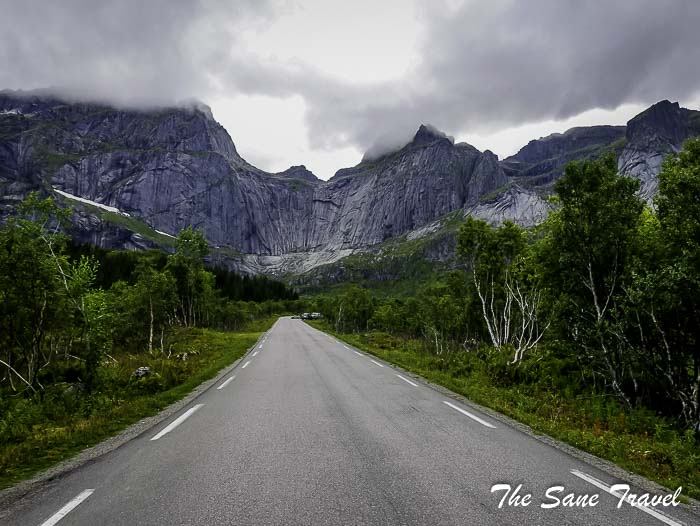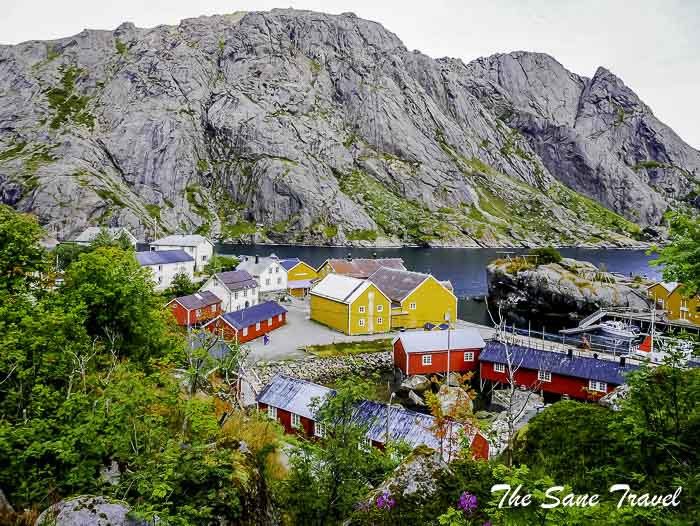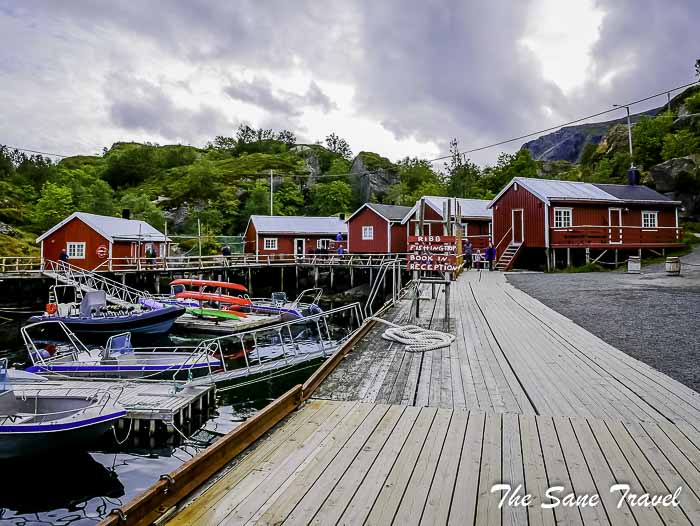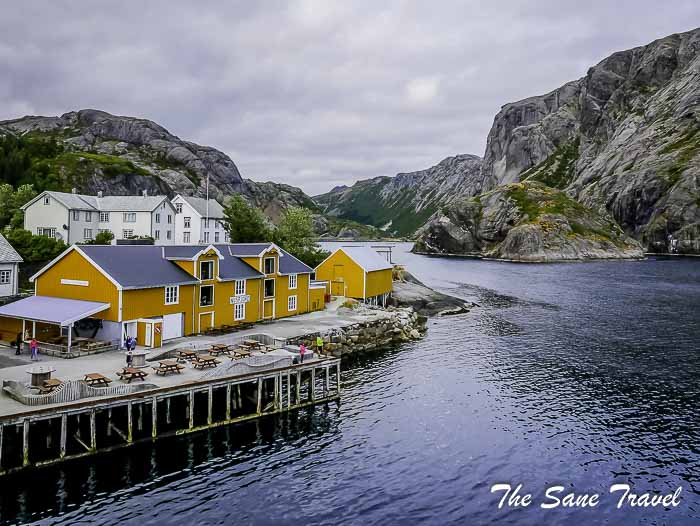 Then I continued my trip to Sakrisøy Gjestegård next to Reine and, trust me, I made many photo stops on my way.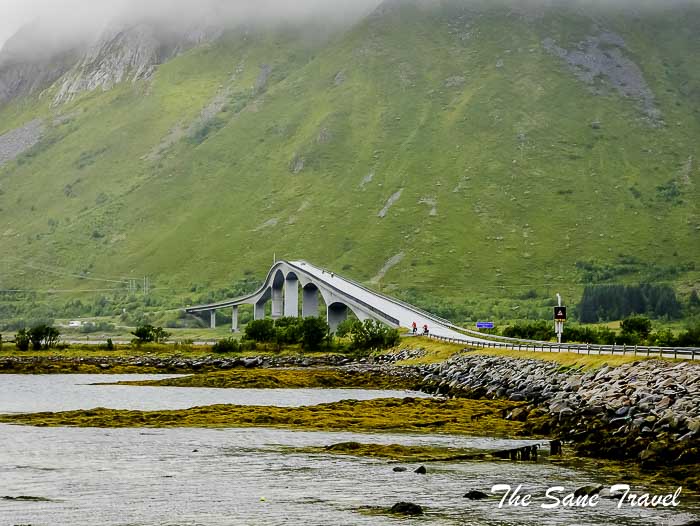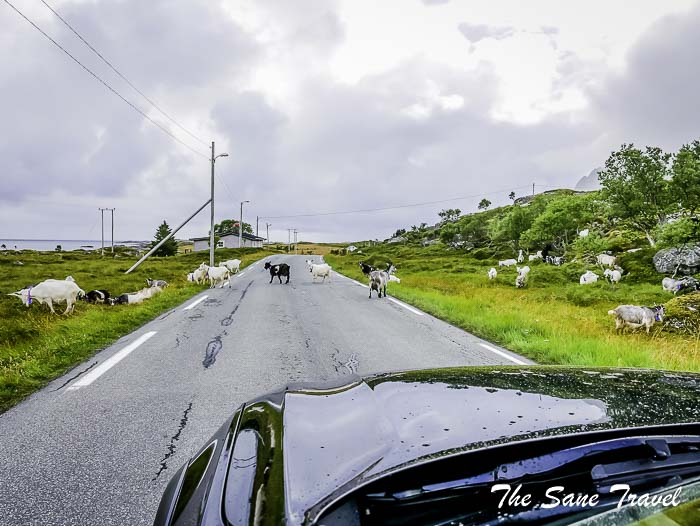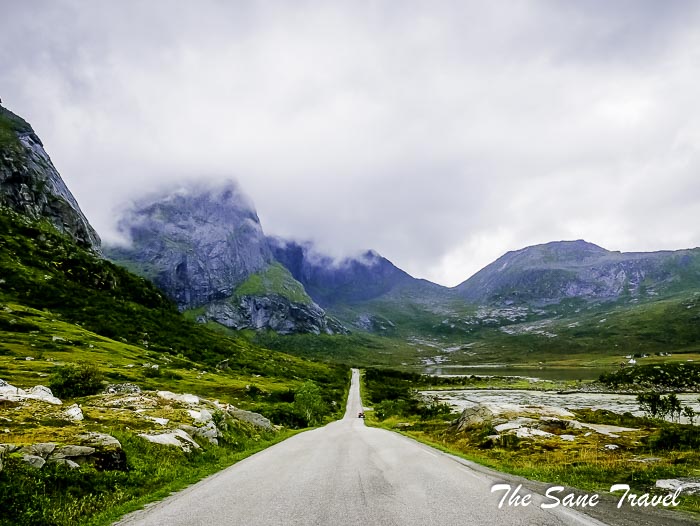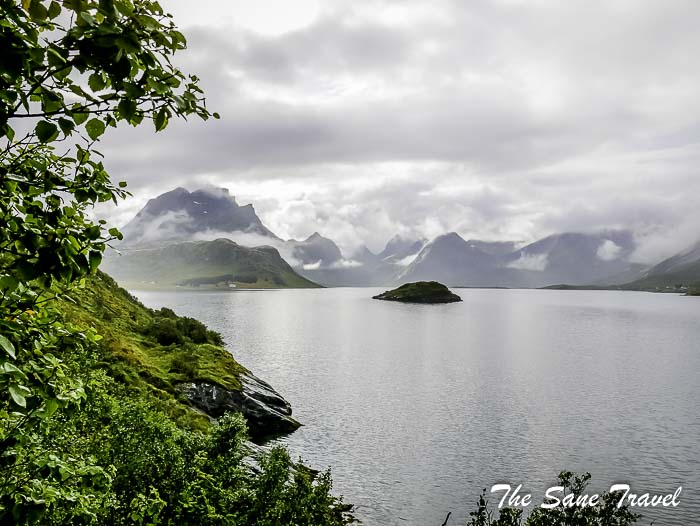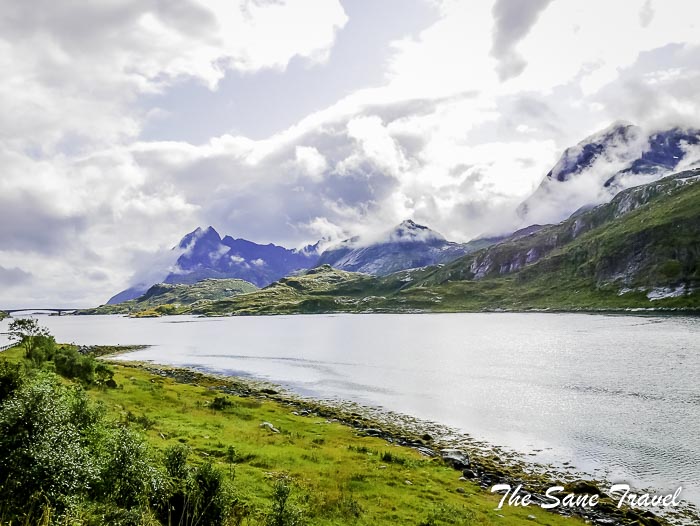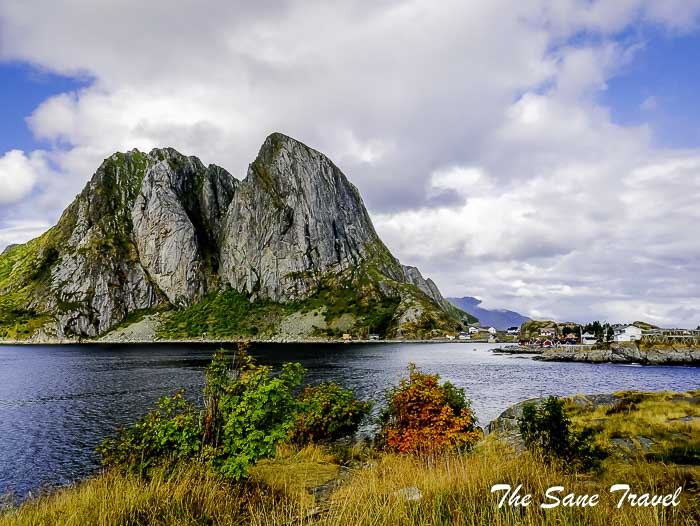 Even though the address of my hotel was stated as it is in Reine, actually it was some 4 kilometres away from Reine village centre. I just saw Reine from a distance the next morning. I absolutely loved the place and the guesthouse itself as it was recently renovated while retaining the spirit of the house as it was before.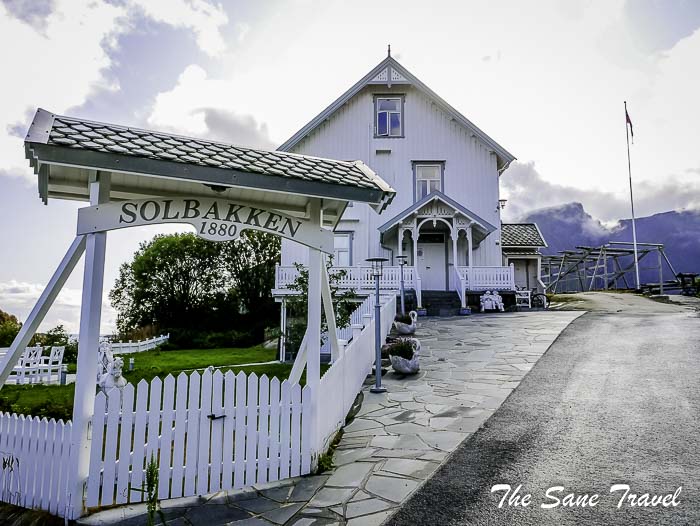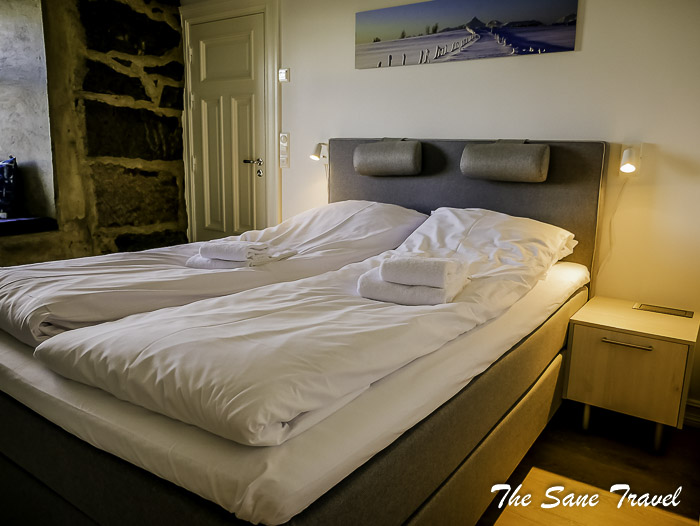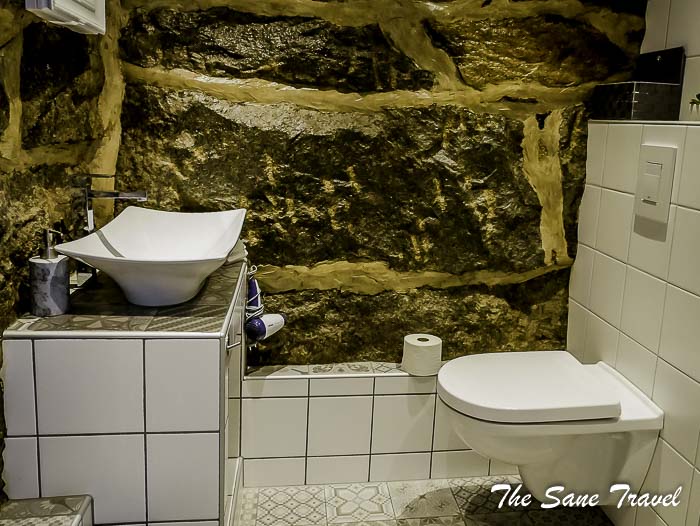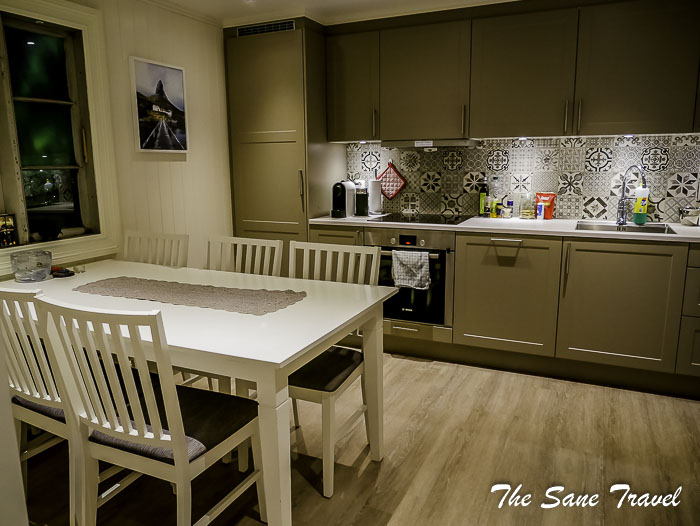 The total driving distance in a day is about 160 kilometres.
Day 4
Reinebringen climb and visiting Å village
My main goal for the day was to make a Reinebringen climb. The weather was sunny, so I was able to fulfil my plan. It is arguably the most popular hike in the Lofoten Islands. A short but steep trail leads up the mountain to a ridge high above the Reine village. By early summer 2019, the steps were laid almost to the top, but the summit is still to be secured.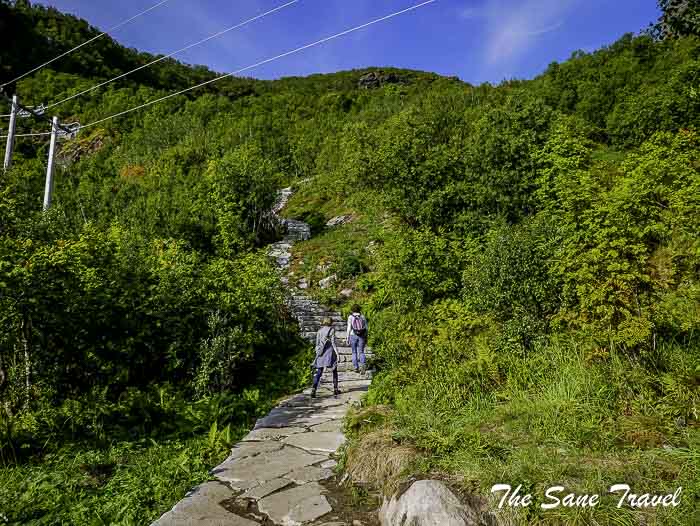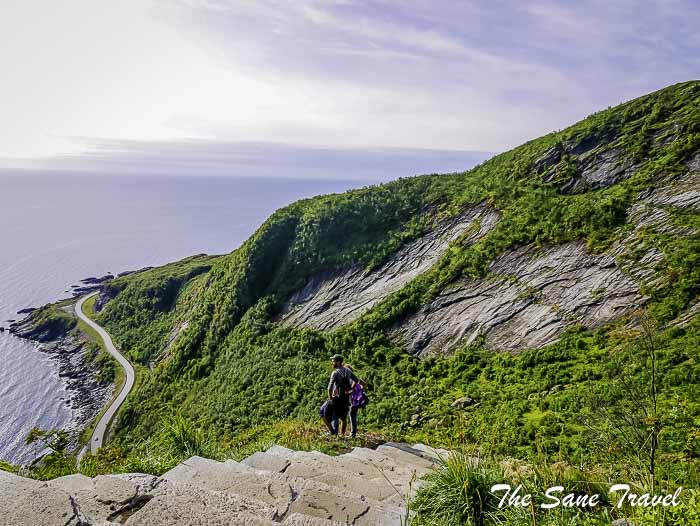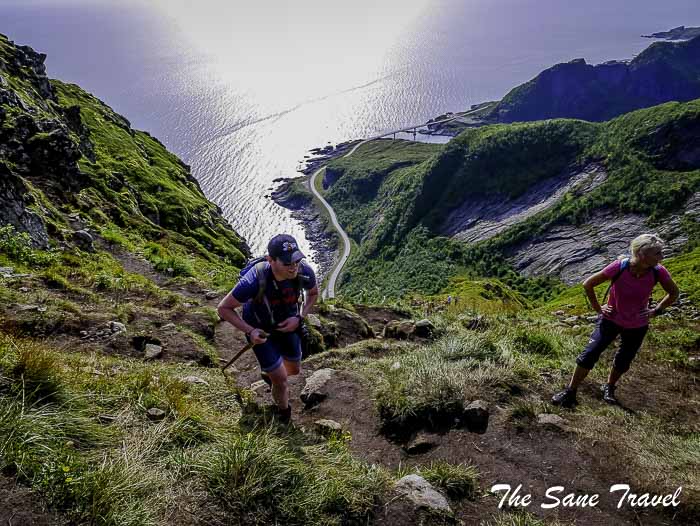 So be prepared for many steps, some scrambling at the end and stunning views as your reward.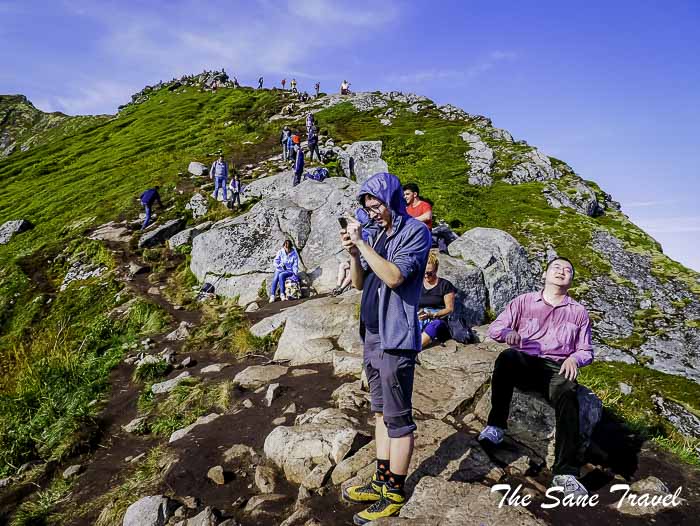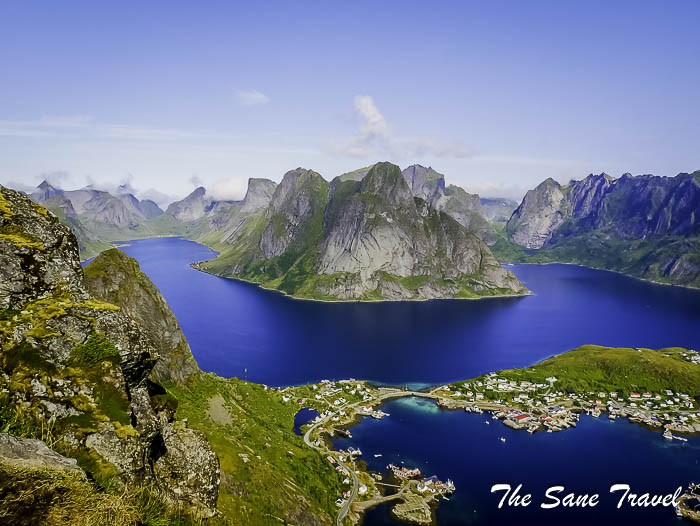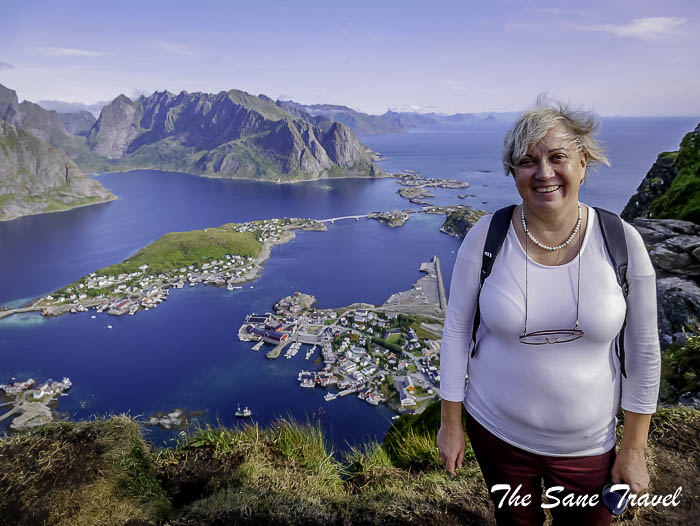 After the climb, I decided to drive some eight kilometres more towards the end of E10 road, to the village of Å. Å, surprisingly or not, is the last letter of the Norwegian alphabet.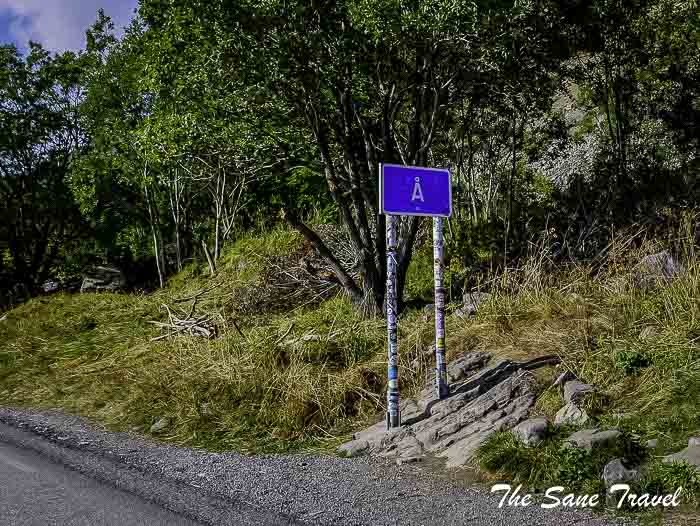 The small village serves a dual purpose, also being a fishing village museum. The museum's purpose is to preserve the look of the old fishing village. The old boathouse has been converted to keep the museum's exhibits, but the real exhibition is the village itself.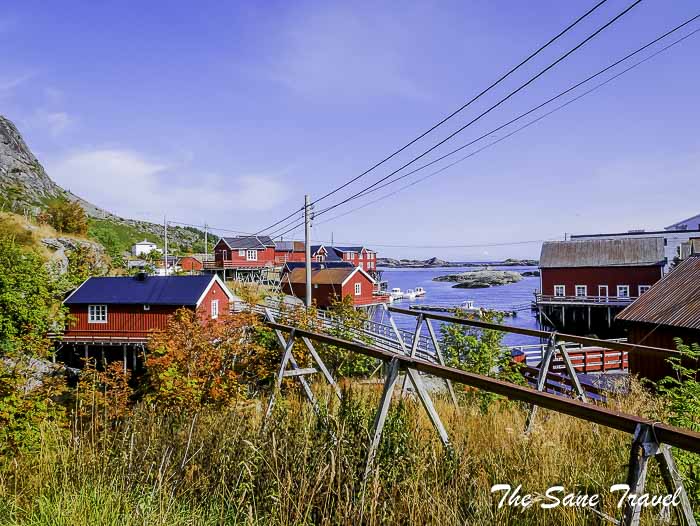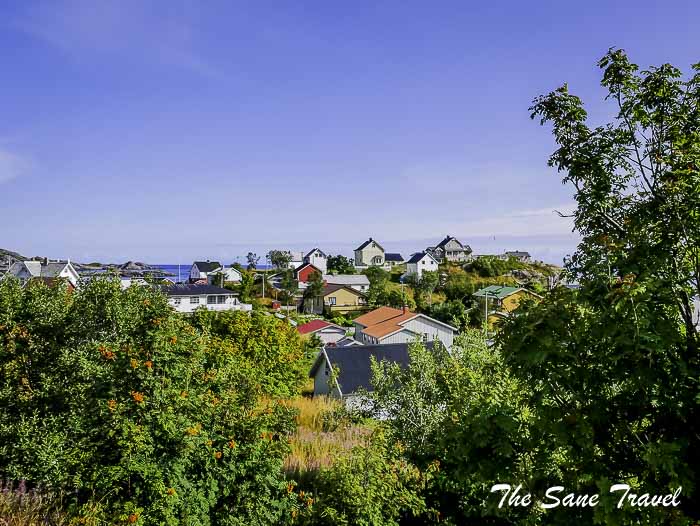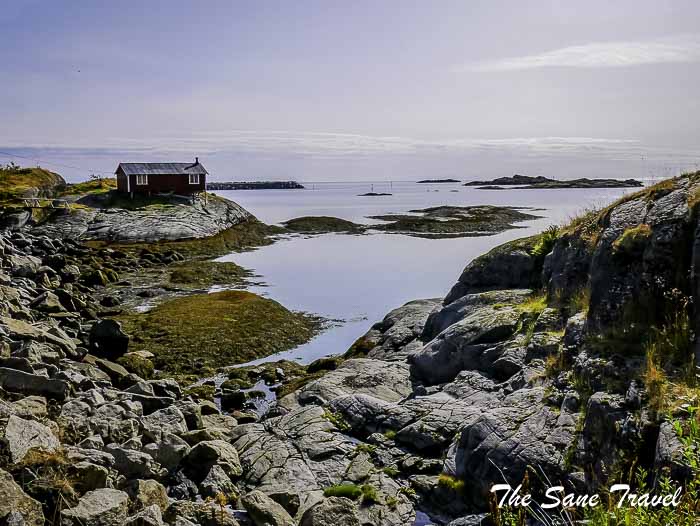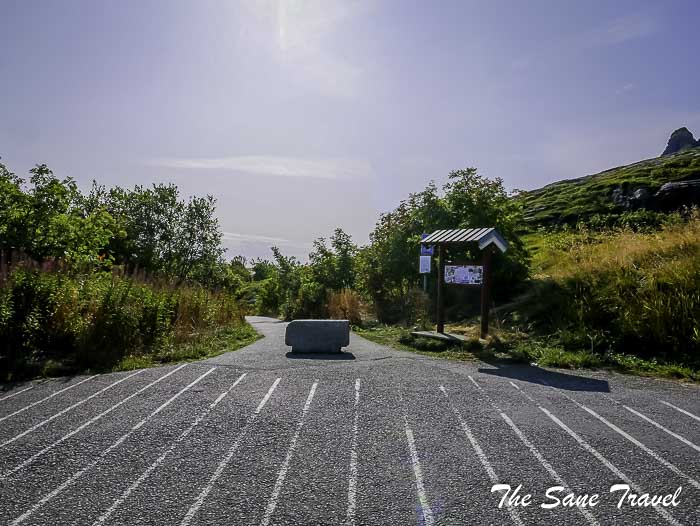 On my way back to my overnight place, I made a stop at Rambergstranda-red hut, having a walk on the awesome beach.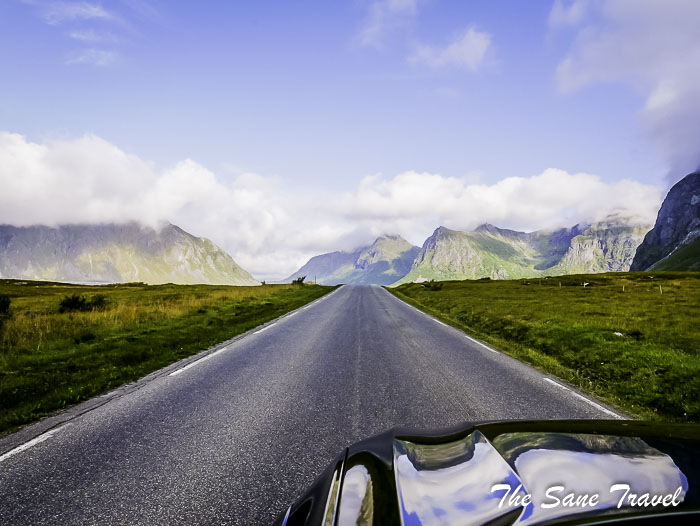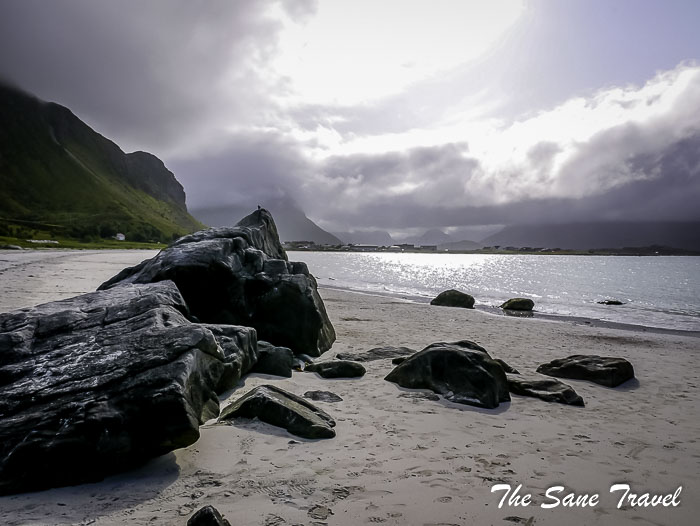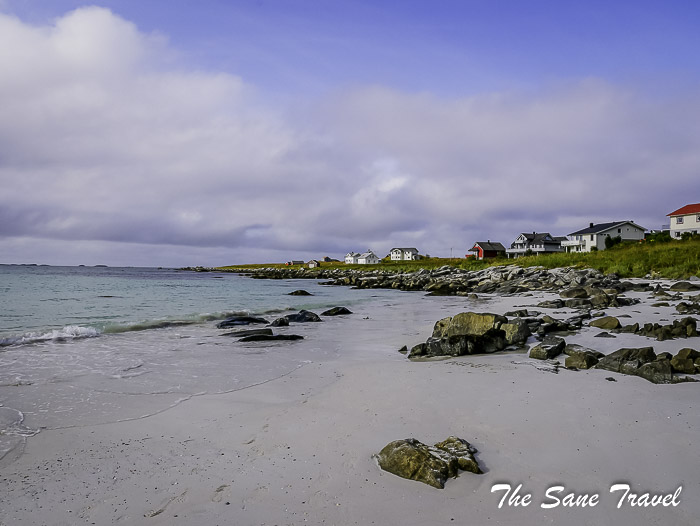 Then I drove to Villa Ballstad where I had my accommodation booked and did my food shopping on the way.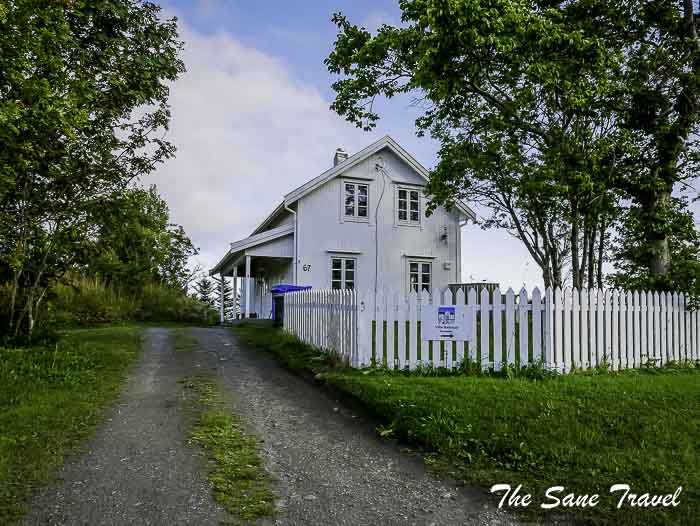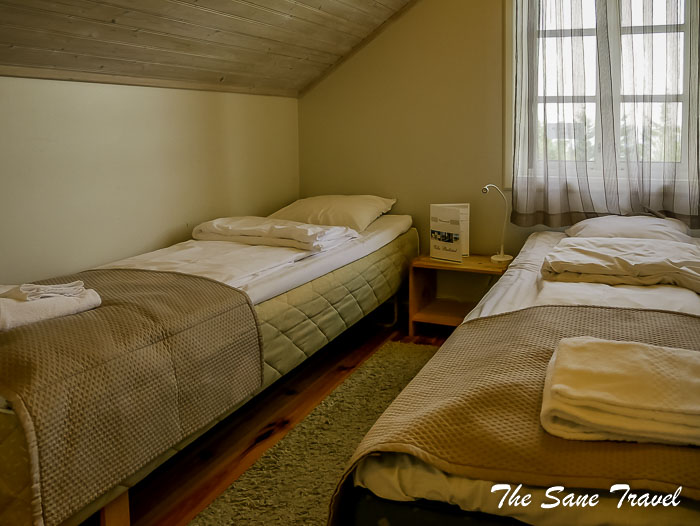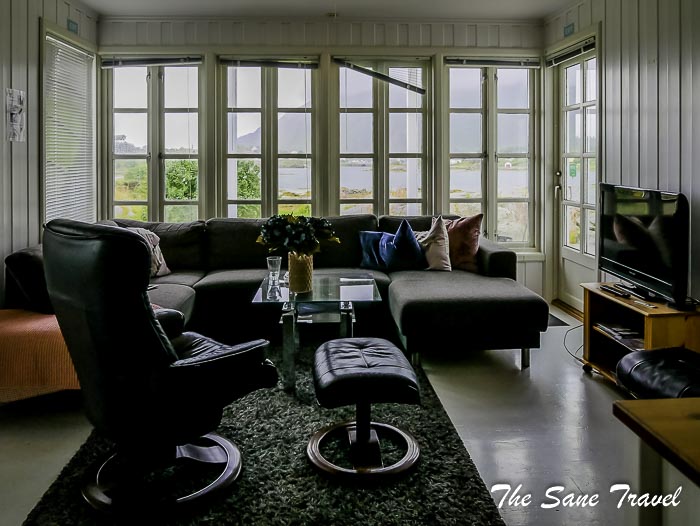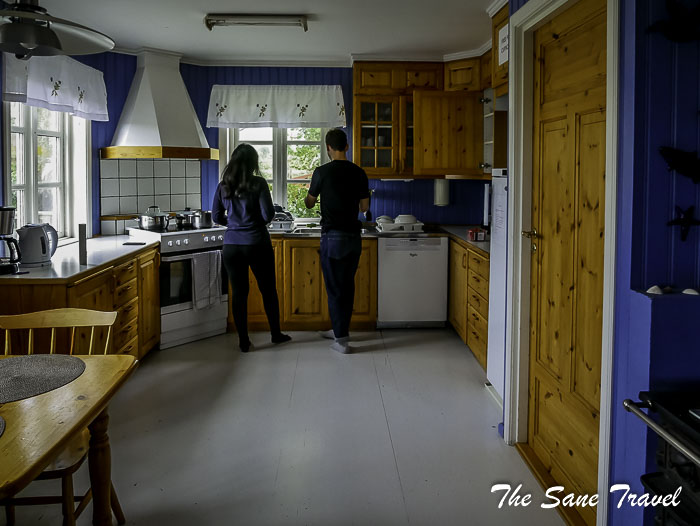 Since I made my next day hiking choice only at a later stage of my trip planning, staying at Sakrisøy Gjestegård next to Reine would have been more logical, but it was too late to change it.
The total driving distance in a day was about 85 kilometres.
Day 5
Ryten hike
It was not easy to choose just one more hike for my not so long trip to Lofoten, but my final choice was hiking up to Ryten. From Kvalvika beach, Ryten appears as a massive cliff rising to a height of 543 meters directly from the sea. From above, the view to Kvalvika beach is one of the most spectacular to be found anywhere on the Lofoten Islands so it was the reason for my choice. First, I took the E10 road to the Fredvang village and crossed two bridges.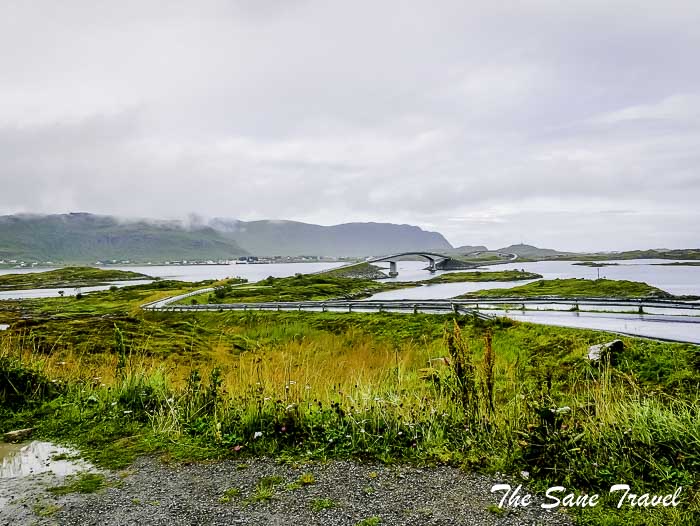 After that, I drove towards 'Yttersand.' When I passed 'Frankenstein' barn, I soon spotted a parking area on the left side of the road and parked my car there.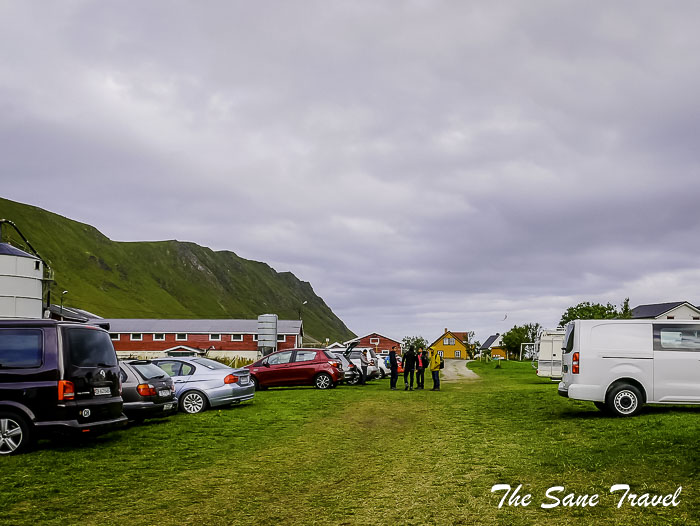 A fresh-looking signposted trail started at the parking area.
I followed the trail taking me through the meadow and towards the mountain ahead.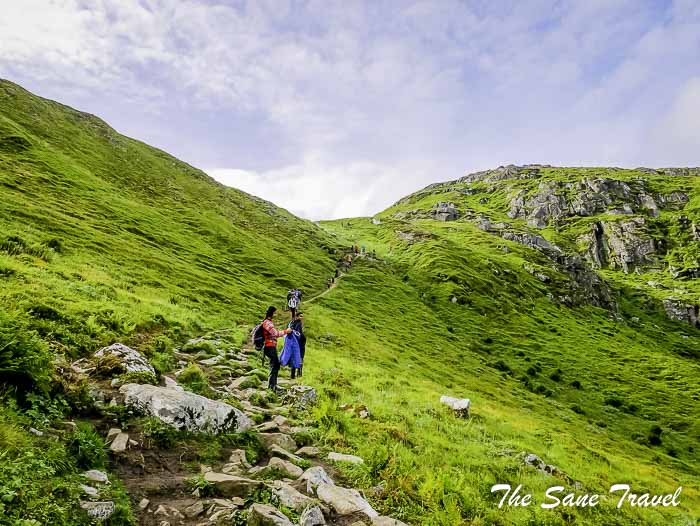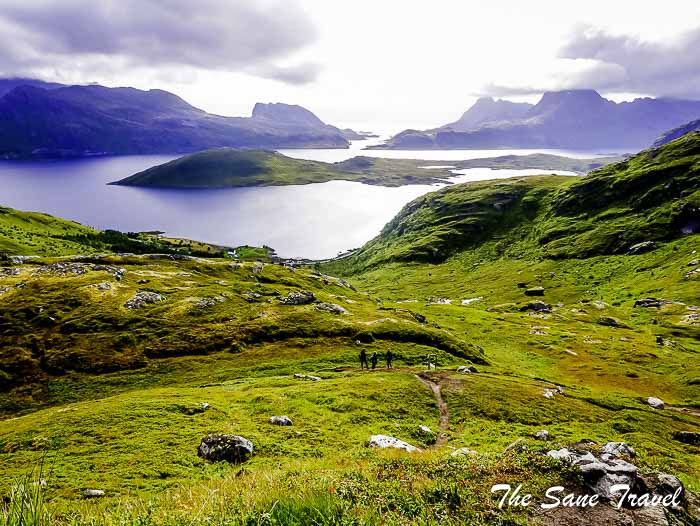 In a few hours, I reached the summit, enjoying the stunning views on my way and also from the summit, including the spectacular sight of Kvalvika beach from above.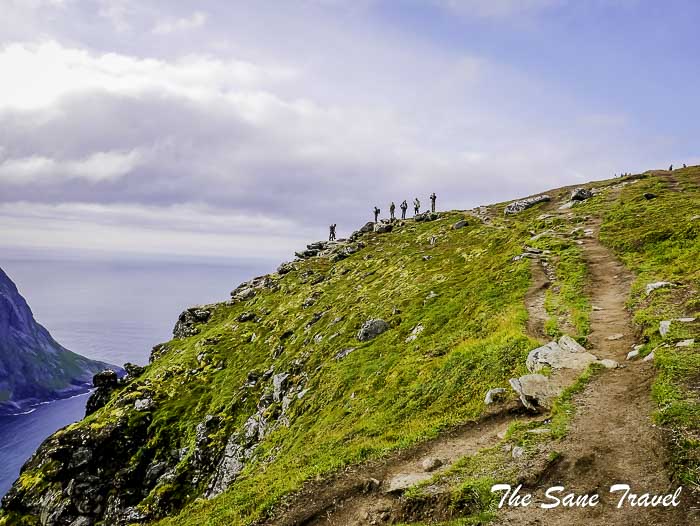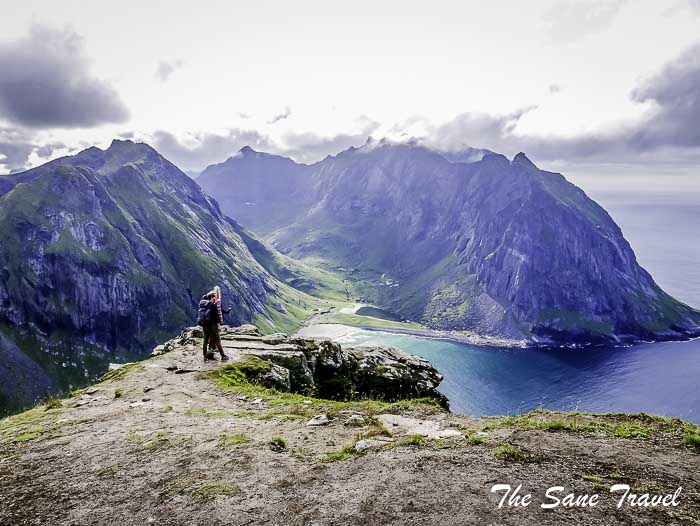 When I returned from my hike, the weather was getting worse and I decided to have a lazy afternoon and evening at Villa Ballstad.
The total driving distance in a day was about 100 kilometres.
Day 6
Driving back to Harstad
Unfortunately, the rain was pouring all day long and I just drove back to Harstad, cancelling my plans for a few nice stops on the way. Anyway, I can say I was quite lucky in terms of the weather because it was the only day like that on my short trip. As you can understand, this kind of trip is heavily dependent on weather, so I would suggest planning one extra day just in case of such kind of travel.
The total driving distance in a day was about 250 kilometres.
Practical tips for planning your trip to Lofoten
All in all, it was one of my most memorable trips and I suggest it to all nature lovers. As I have noted before, you have to plan and book early for that. I did it in February for my trip in late August and not all the hotels were available then. Read my other tips about planning your Lofoten adventure clicking this link.
Like it? Pin it!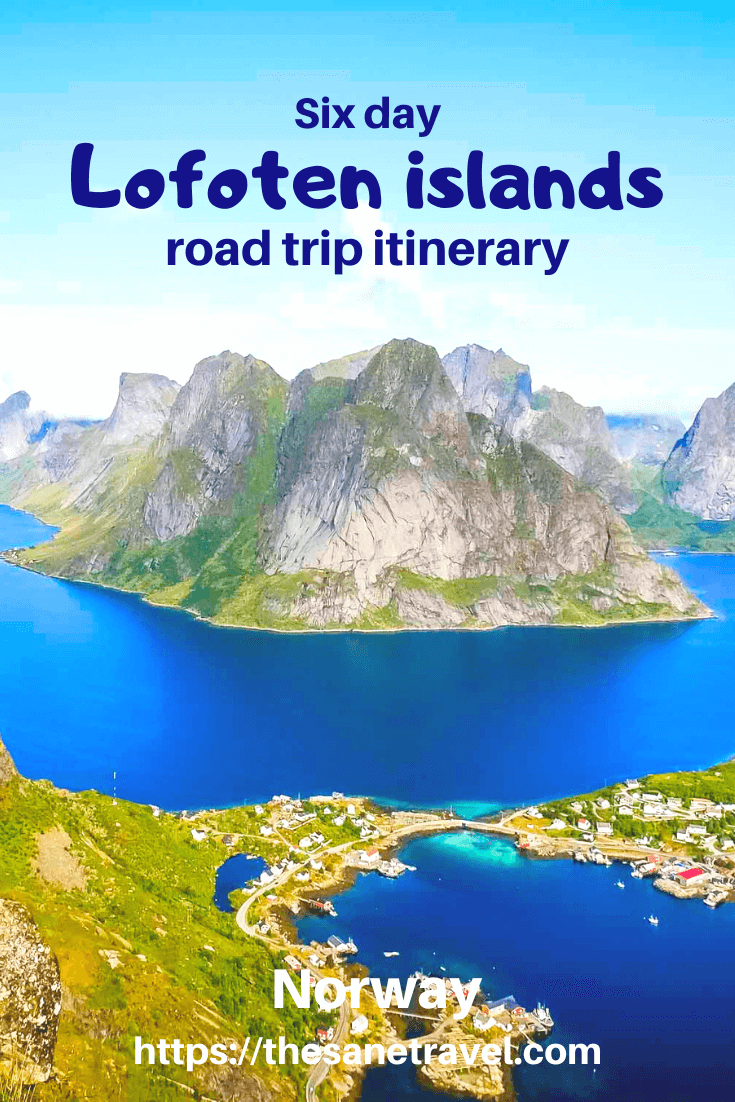 What did you think? Have you been to Lofoten islands? Or perhaps you're thinking of visiting in the near future? Either way, I'd love to hear from you so please add your comments below.
Published by Anita on January 31, 2020
Author: Anita Sane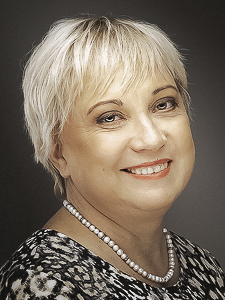 About the author
Anita is a part-time traveller, passionate photographer and a retired career woman from Latvia, travelling mostly solo for more than 15 years. She is a skilled travel planner who plans and executes her travels by herself. Anita wants to show you how to travel the world and open your mind to new experiences. Follow her on Facebook, Instagram, Pinterest, Twitter and Bloglovin.