If you are a fan of art and music and have been to London multiple times, you may be looking for something new to do on a rainy day. I recently learned that a great way to explore the city is to visit some of its historic houses. Not only do you get to see grand stately homes like Buckingham Palace or Osterley Park, but you can also explore houses that feel like a more realistic place to live in. On a rainy day, why not visit the Wallace Collection, which has an incredible interior adorned with artwork, and then two artists' houses before finishing the day with an extravagant musical at the Piccadilly Theatre? And do not forget to stop for a delicious meal along the way.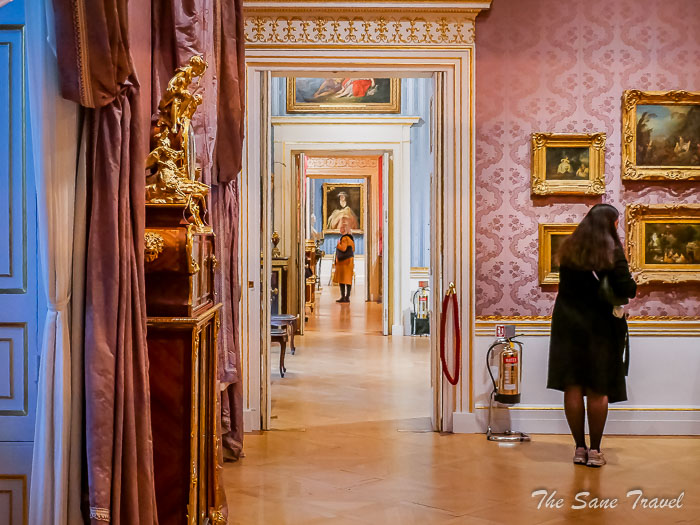 Wallace Collection
The Wallace Collection has the atmosphere of a large, luxurious residence, yet still has a cosy, homely vibe.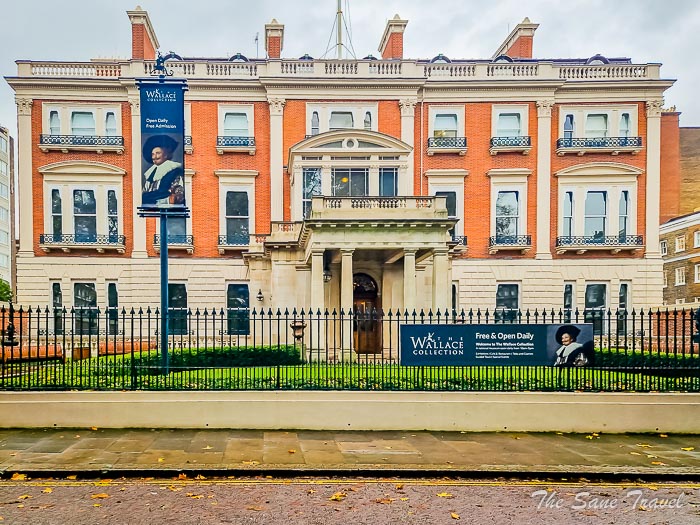 It is a national art museum which houses artwork from the 18th and 19th centuries collected by the first four Marquesses of Hertford and Sir Richard Wallace. Sir Richard's widow, Lady Wallace, bequeathed it to the British nation in 1897.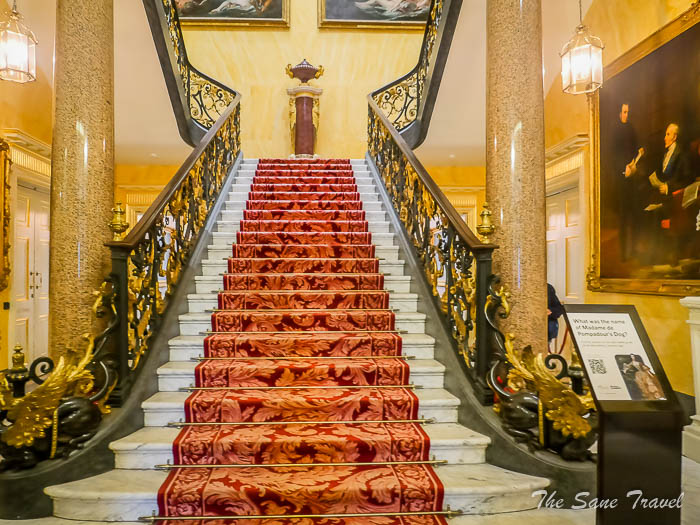 The Wallace Collection is composed of 28 rooms filled with paintings, sculptures, furniture, arms and armour and porcelain. Every space in the Wallace Collection has been carefully designed to include wall coverings, curtains, artwork, furniture and smaller decorative pieces that all complement each other. The majority of the artworks are European oil paintings from the 14th to the mid-19th century, mostly Dutch and Flemish from the 17th century, as well as 18th and 19th-century French works. Additionally, English, Italian and Spanish artists are also represented.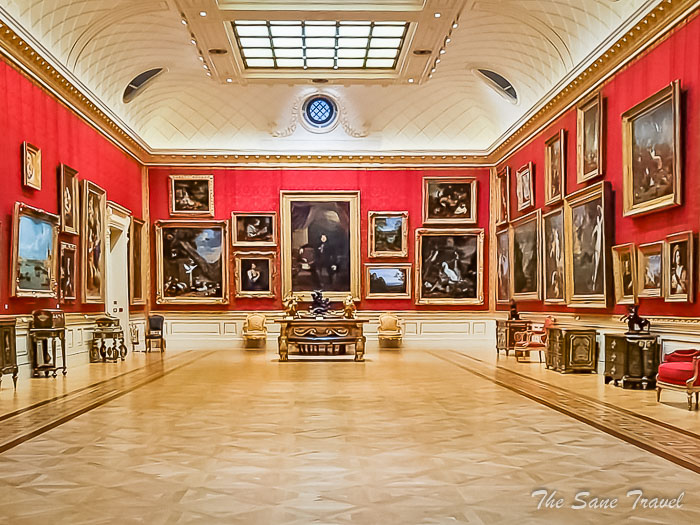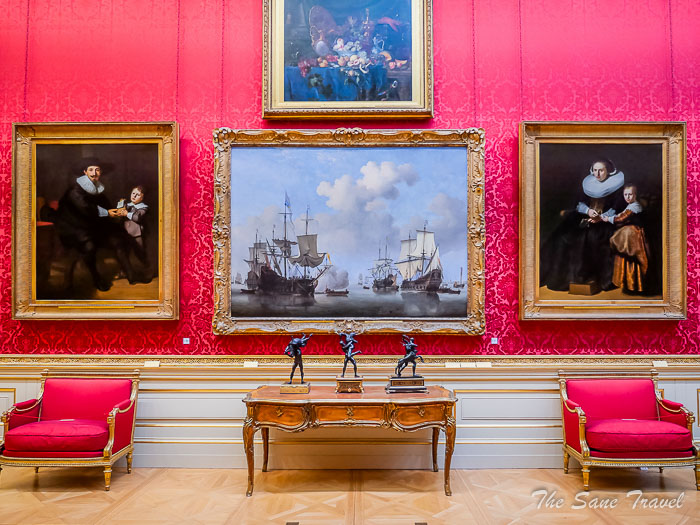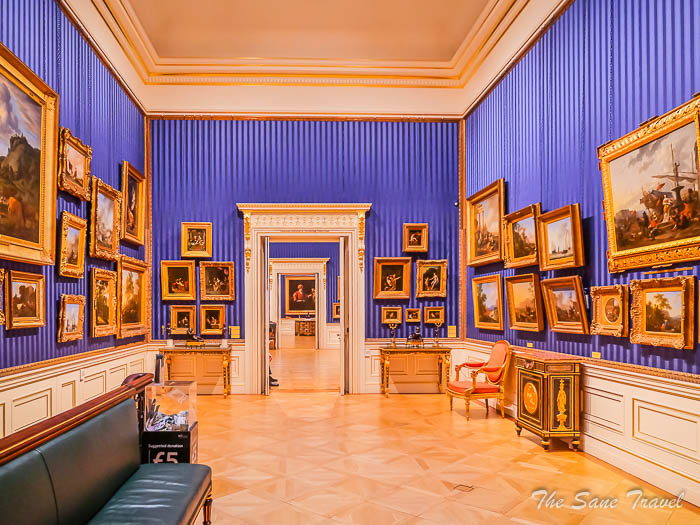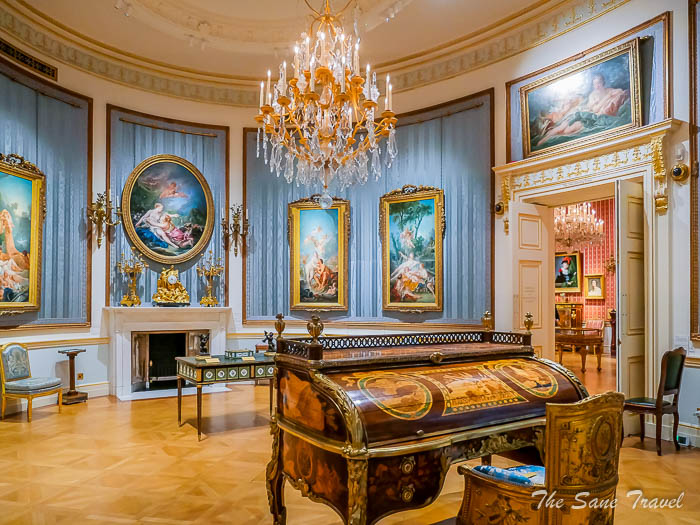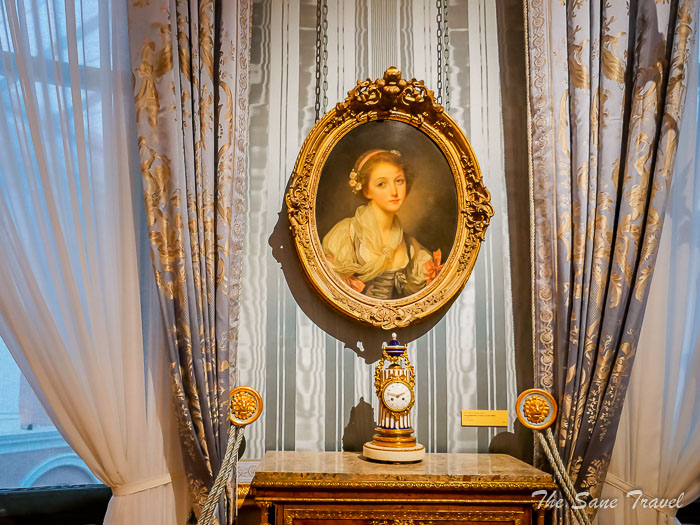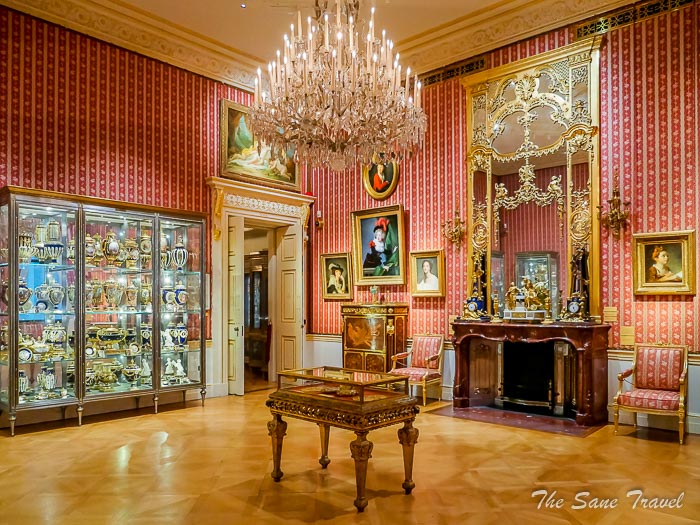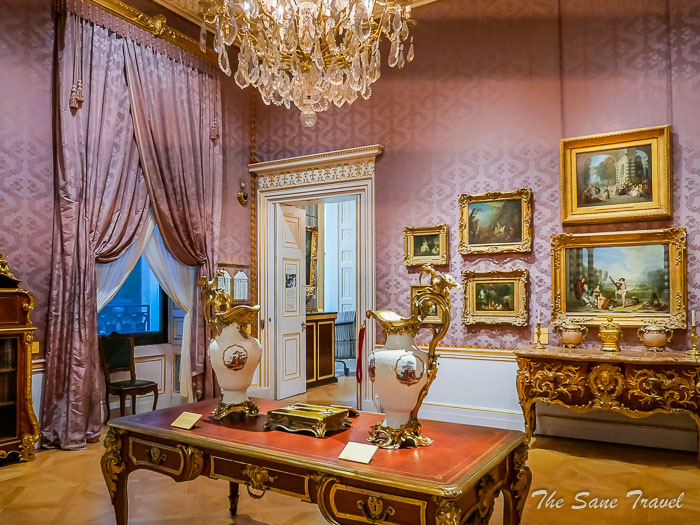 Notable painters include Titian, Rubens, Rembrandt, Hals Velazquez, Poussin, Canaletto, Gainsborough and Lawrence. Among the highlights of the museum are The Rainbow Landscape by Peter Paul Rubens; The Laughing Cavalier by Frans Hals; and Titus, the Artist's Son by Rembrandt.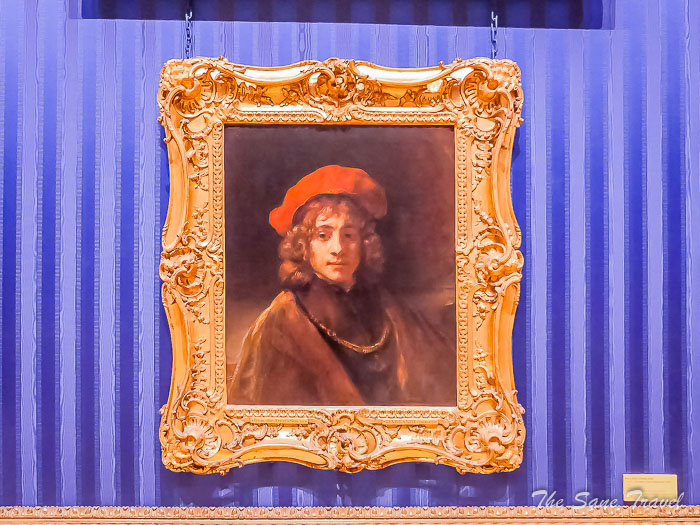 I was drawn to the Portrait of Madame de Pompadour by Francois Boucher, the final painting of a set of seven done by the artist.
Before or after a visit, have a meal in the beautiful courtyard of the Wallace Collection. Illuminated by natural light and surrounded by trees and art, the restaurant serves breakfast, lunch and afternoon tea. On Friday and Saturday nights, guests can dine with an à la carte menu.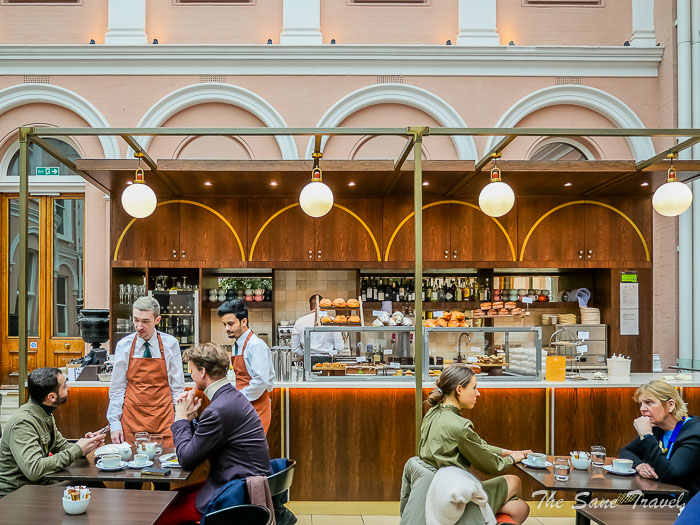 Address: Hertford House Manchester Square. The Wallace Collection is situated in the heart of London, a short stroll away from the bustling Oxford Street and Baker Street areas. The closest tube stations are Bond Street and Baker Street.
Opening hours: The Wallace Collection is open seven days a week from 10 a.m.–5 p.m.
There are several ways to reach your next stop, Sambourne House, by public transportation. Taking bus No. 74 to Hyde Park Corner Station and then bus No. 9 to the Phillimore Gardens stop requires the least amount of walking and should take around 40 minutes. Pay close attention and take a good look so that you do not miss the house entrance, as it is not very easy to spot.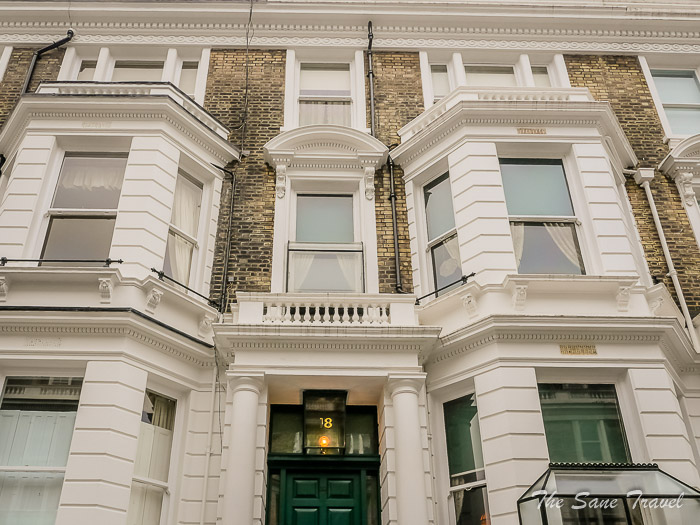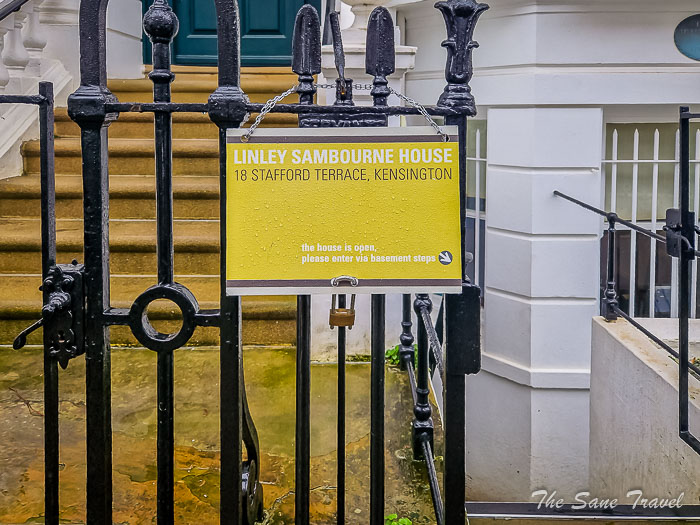 Sambourne House
Linley Sambourne was a renowned illustrator known for working at the satirical magazine Punch for over 40 years, rising to the position of 'First Cartoonist' in his later years. When the Sambourne family moved into their new home in 1875, they quickly decorated it in the latest trend, adding stained glass windows and fashionable wallpaper. Linley had a particular interest in the house's decor and was largely responsible for the selection of wallpapers and furnishings. During the 35 years he lived there, he continued to add to it, re-papering walls and purchasing new pieces of furniture. Reportedly, he was inspired by the grander homes of some of his artistic friends in the Holland Park Circle and managed to create a great show on a limited budget. The house reflects his personal taste, with a high number of objects that went against the more restrained aesthetic style of the time. According to an inventory taken in 1877, the interiors contained over 50 vases, 70 chairs and around 700 framed pictures.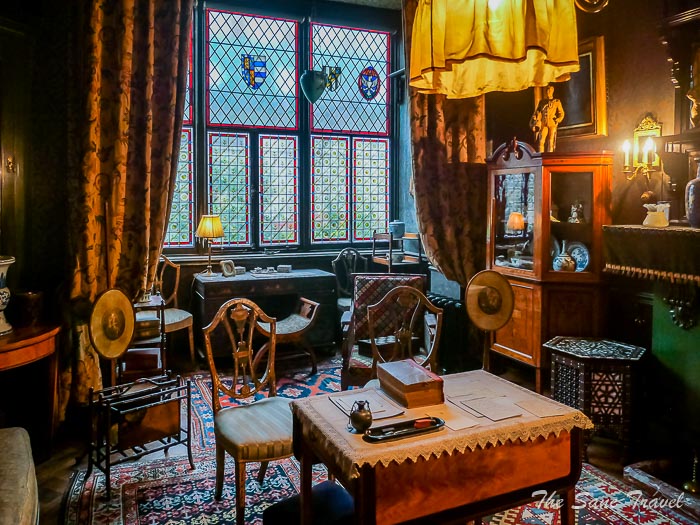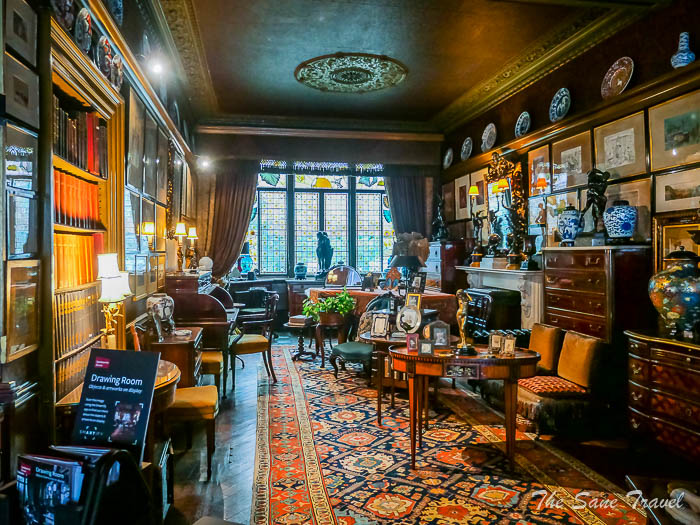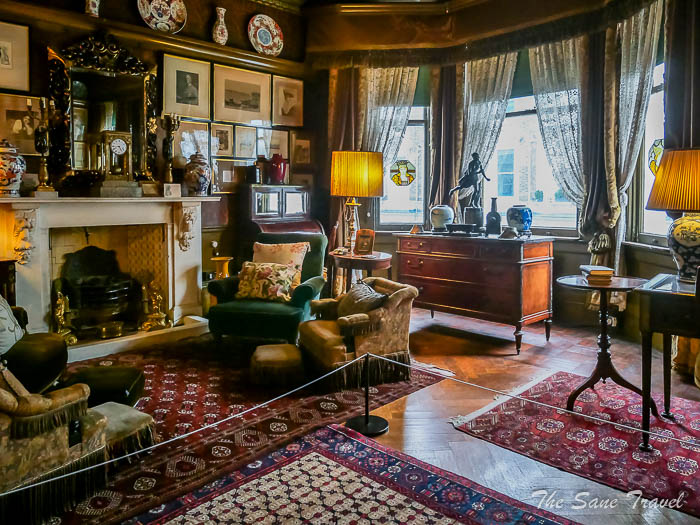 After the deaths of Linley and his wife, their children and granddaughter have been working hard to keep the interiors largely intact.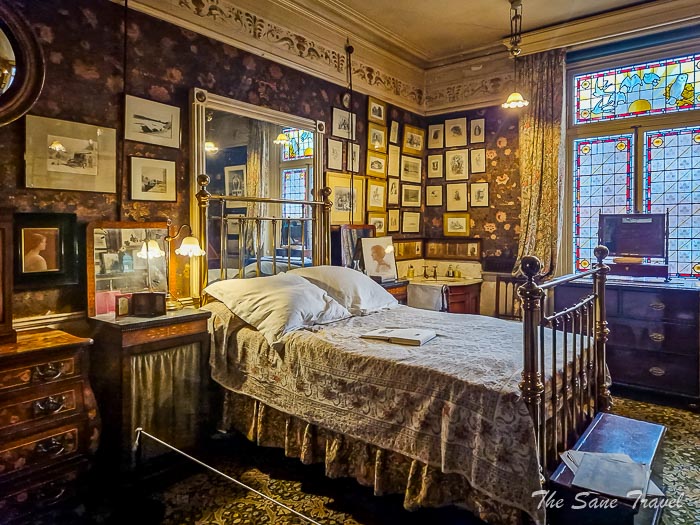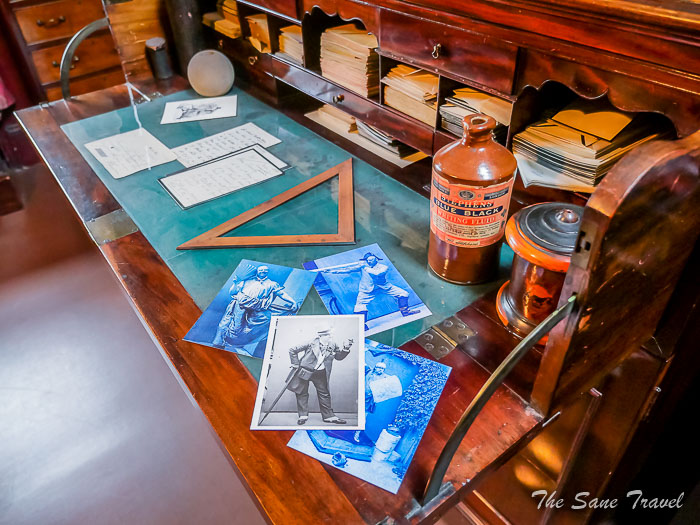 Address: 18 Stafford Terrace.
Opening hours: Sambourne House is open Wednesday through Sunday from 10 a.m.–5:30 p.m.
After your visit, take a ten-minute stroll to Leighton House.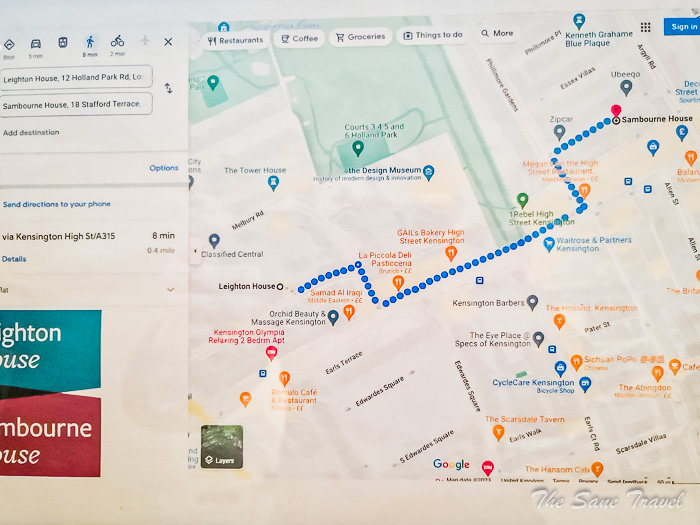 Leighton House
Frederic Leighton, a British Victorian artist who worked as a painter, draughtsman and sculptor, moved to Holland Park Road in 1864. By the time of his death in 1896, ten artists had established studio houses on Holland Park Road and Melbury Road, and more artists were residing in the vicinity. It was how the Holland Park Circle was formed. Now Leighton House is a one-of-a-kind museum in London, with a remarkable Victorian residence and an impressive collection of Victorian art. It was built to Leighton's specifications and was extended and enhanced over the 30 years he lived there.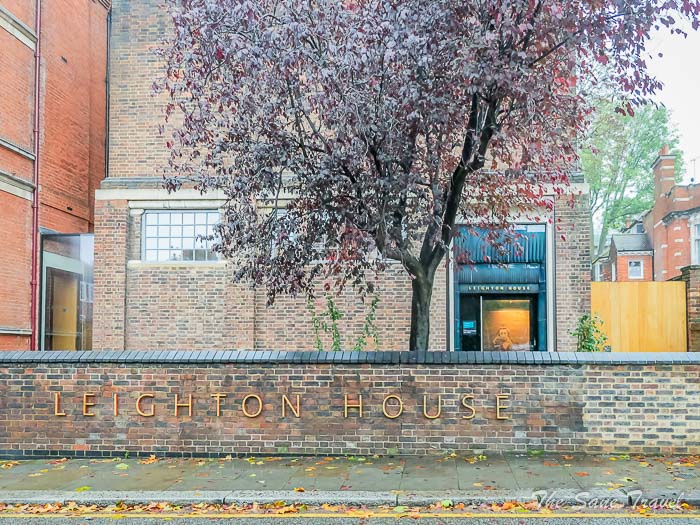 The house became known as a 'private palace of art', with the Arab Hall featuring a golden dome, intricate mosaics and walls decorated with Islamic tiles.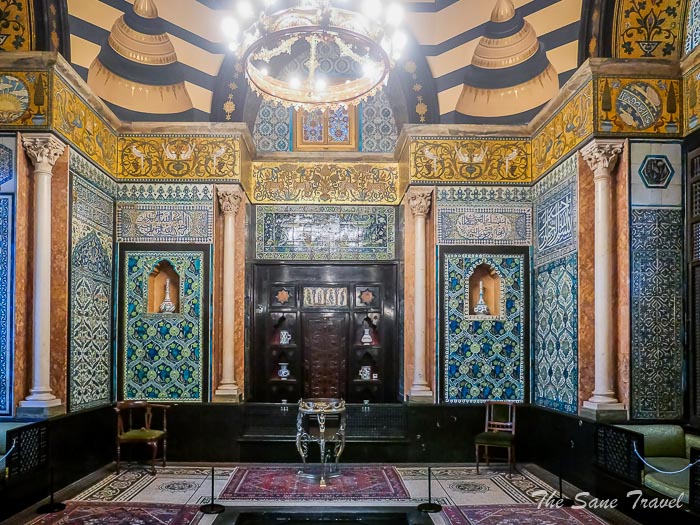 The painting studio on the upper floor was a sight to behold, with paintings in different stages of completion, walls adorned with examples of Leighton's work and a great north window as the source of light. Notable figures of Victorian England, including Queen Victoria, were entertained in the studio. Leighton, however, was the only resident in the palace, occupying the sole bedroom on the first floor. By the way, he was the only British artist to be granted a peerage, becoming Frederic, Lord Leighton, Baron of Stretton.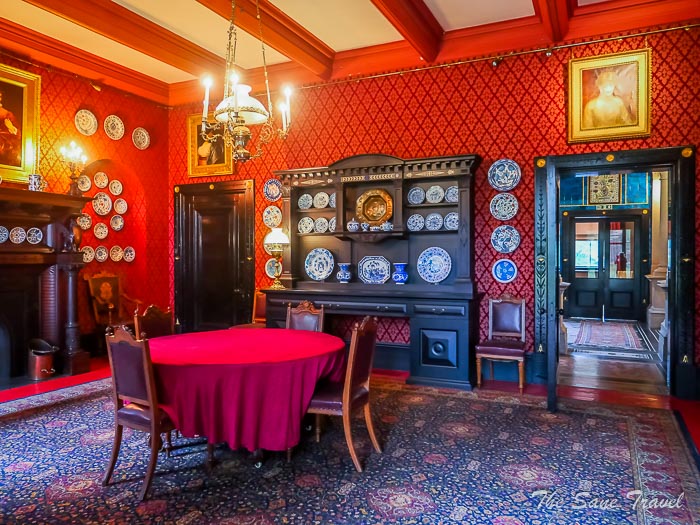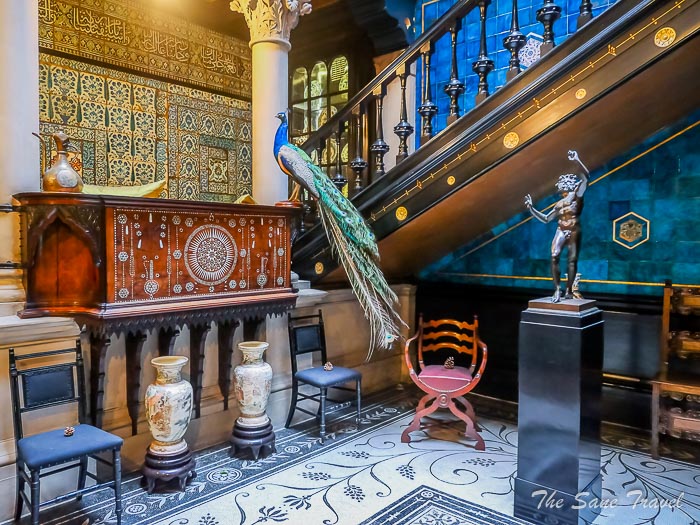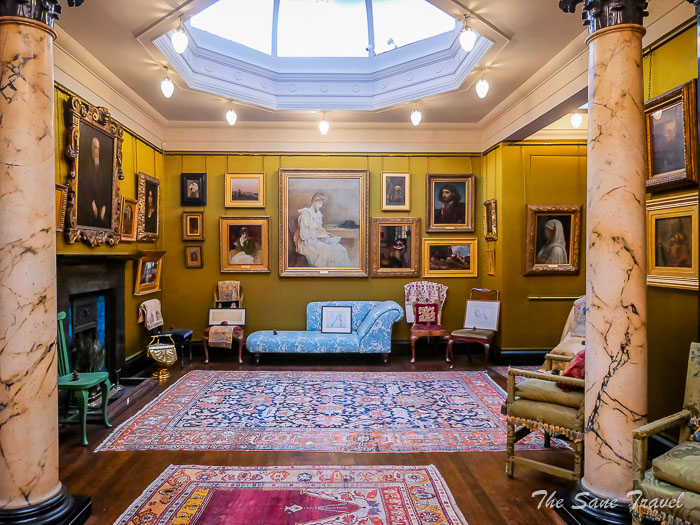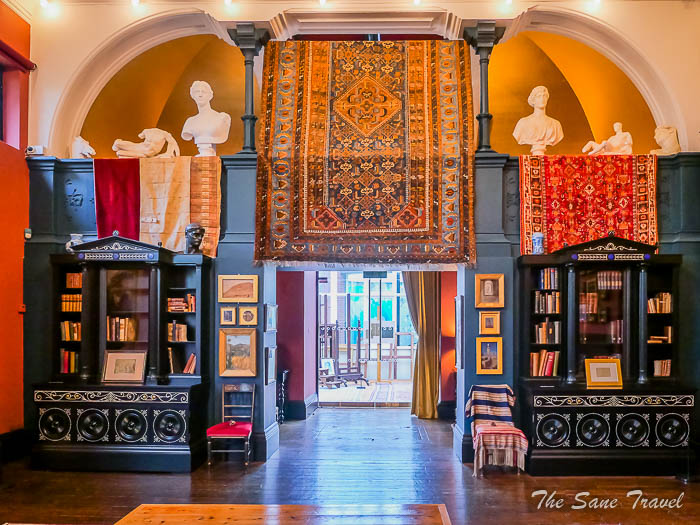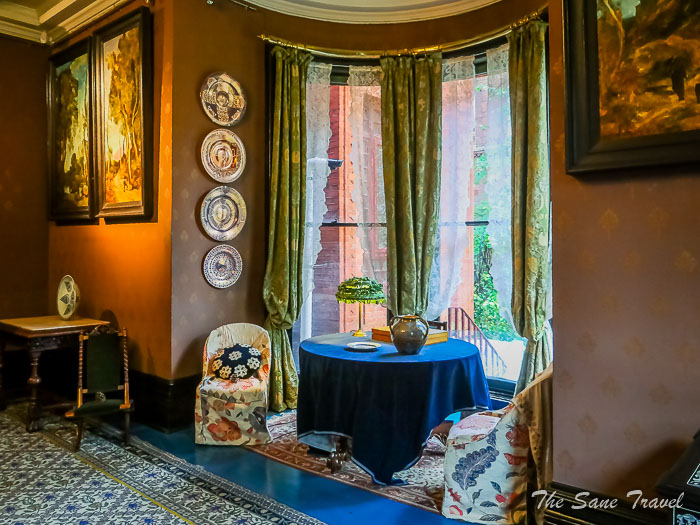 At Leighton Cause, there is a café which offers various teas, coffees and snacks and can accommodate up to 22 people. If you are in the mood for tea and cake, head over there.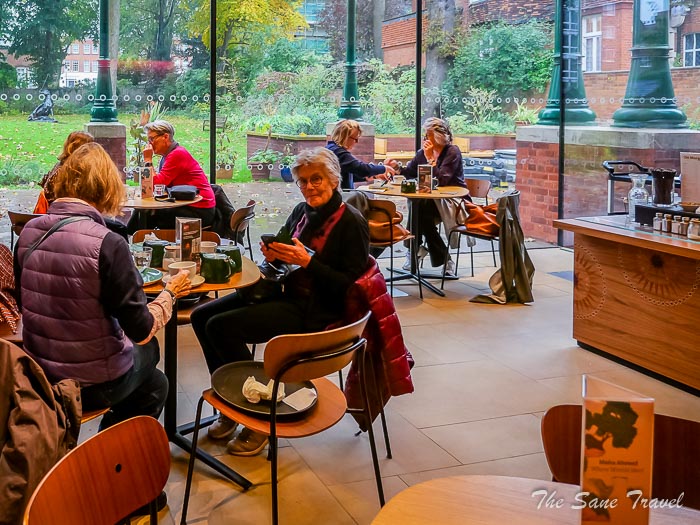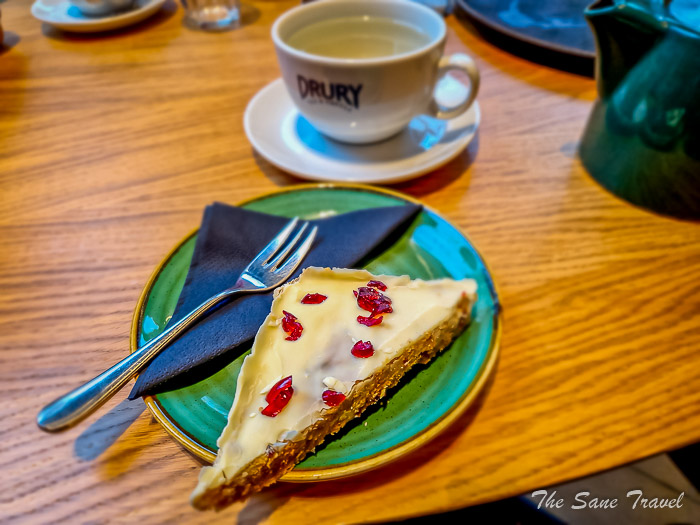 Address: 12 Holland Park Road.
Opening hours: Leighton House is open Wednesday through Monday from 10 a.m.–5:30 p.m.
After your visit, hop on bus No. 9 and you will arrive at Picadilly Circus in about 30 minutes. You might have some free time before your pre-theatre dinner at Steak & Company, so you can check out the National Gallery or do some shopping at Oxford Street nearby.
Steak & Company - Piccadilly Circus
If you are looking for quality food and friendly service next to Picadilly Circus, this place is a great option. At Steak & Company, they strive to provide excellent service as well as food and beverages with the highest quality ingredients sourced from the countryside and vineyards. Their focus is on the provenance and preparation of the steak, exclusively sourced from South America, where they specialise in Purebred Black Aberdeen Angus. The atmosphere is cosy and the staff are friendly and attentive. Meals are cooked to the customer's preference and are always delicious.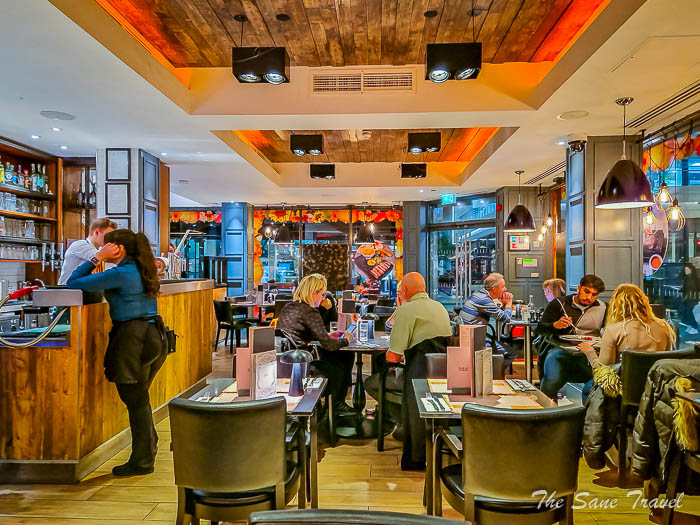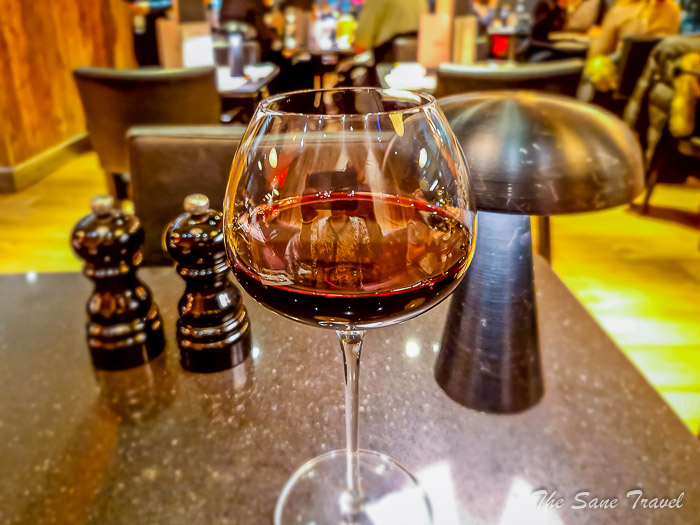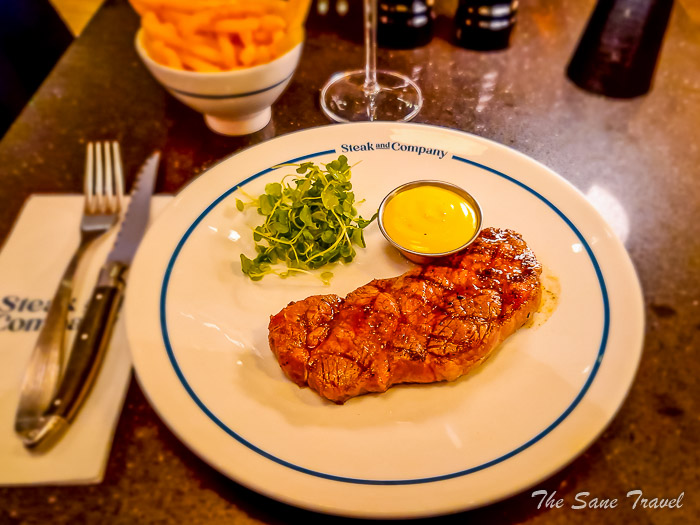 It is recommended to reserve a table at the restaurant ahead of time due to potential crowding.
Address: Haymarket 24.
Once you are done dining, take a brief walk to the Piccadilly Theatre to see a performance of Moulin Rouge. Make sure you arrive half an hour before the start.
Moulin Rouge
The acclaimed movie by Baz Luhrmann has been brought to life on stage with a fresh combination of musical entertainment. Moulin Rouge is a theatrical salute to truth, beauty, liberty and love. The theatre was cosy and the actors were already on stage when spectators arrived, making the audience feel included.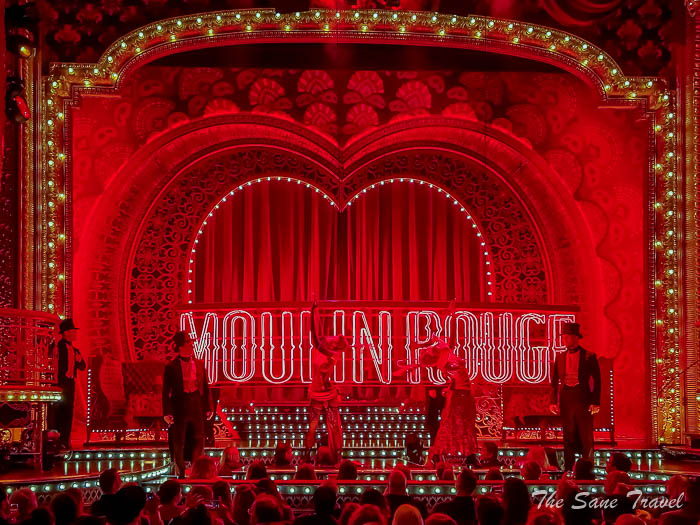 The dancing, singing, set and production were all very impressive. The show had a modern and stylish feel. It was a great experience!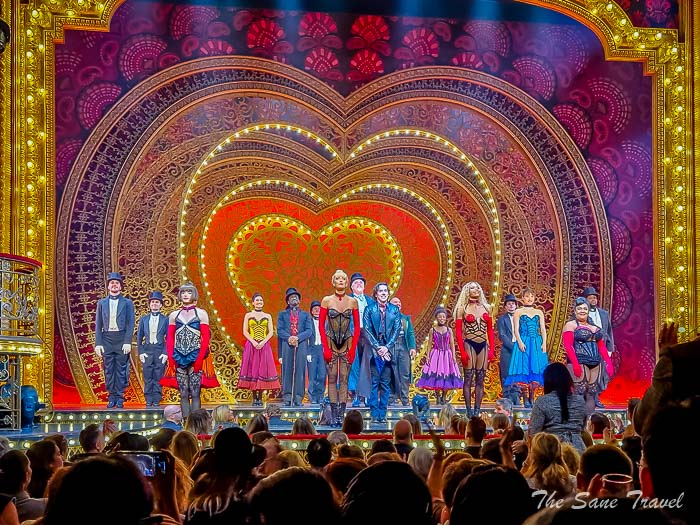 It is recommended that you purchase your tickets ahead of time to prevent any potential disappointment.
Address: 16 Denman Street.
How to plan your visit
This itinerary, for sure, can be done regardless of the weather. Its advantage for a rainy day is that you spend a lot of time indoors. To avoid large crowds and ensure ticket availability, I suggest making your visit on a weekday, such as Wednesday, Thursday or Friday. You can always adjust the selection of musicals and restaurants to suit your preferences. Have more time to spend in London? Feel free to also check out my one-day Greenwich itinerary. Have a wonderful time in London!
Like it? Pin it!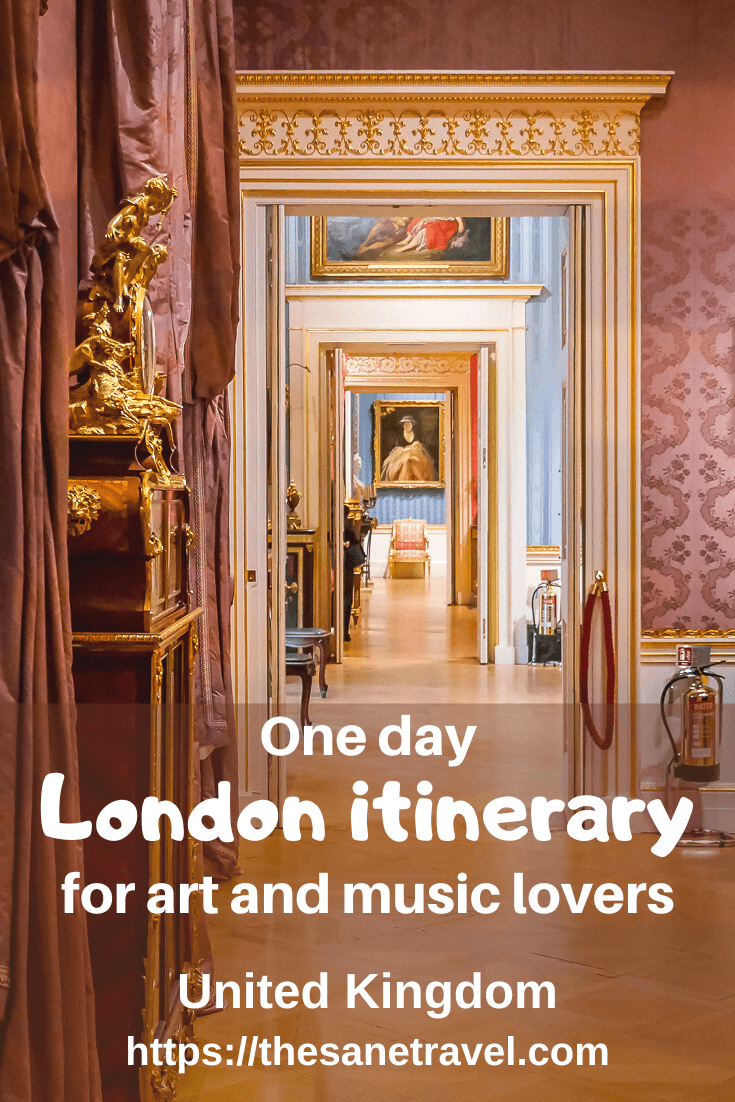 What did you think? Have you visited London's historic houses? I would love to hear from you, so please add your comment below.
Published by Anita on November 17, 2023
Author: Anita Sane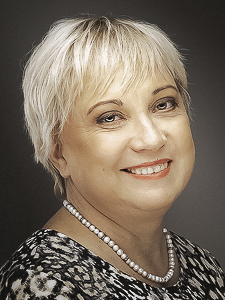 About the author
Anita is a part-time traveller, passionate photographer and a retired career woman from Latvia, travelling mostly solo for more than 15 years. She is a skilled travel planner who plans and executes her travels by herself. Anita wants to show you how to travel the world and open your mind to new experiences. Follow her on Facebook, Instagram, Pinterest, Twitter and Bloglovin.