Sheffield is a large city of over half a million people in the middle of the United Kingdom in South Yorkshire, England. The city is named after the River Sheaf and is located near the picturesque Peak District. Founded in the early 12th century, the city was once a major centre for iron, steel, and cutlery production. Despite its history as the 'city of steel', Sheffield is now one of the UK's greenest cities, with plenty of attractions to visit and explore. So without further ado, you are welcome to check out my suggestions for the best sights in Sheffield.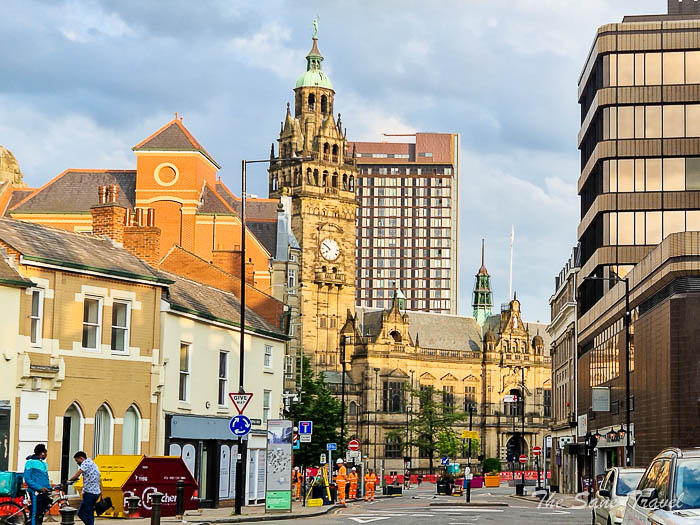 Sheffield railway station and Sheaf Square
Sheffield railway station, built in 1870, is likely to be the first point of entry for visitors to the city. It is characterised by its original architecture, which provides a pleasant visual experience.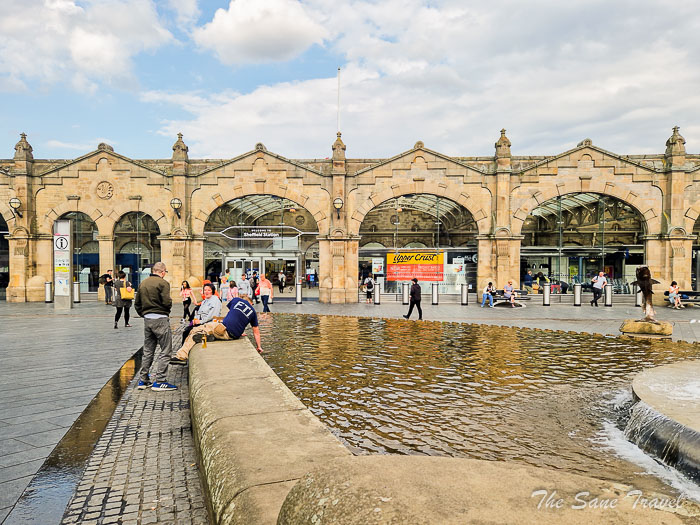 Upon exiting the station onto Sheaf Square, visitors will be greeted by two enormous water features built during the redevelopment of the railway station area.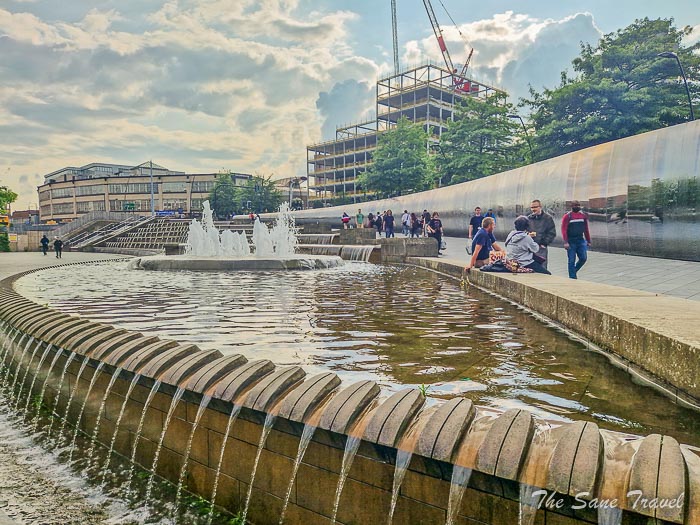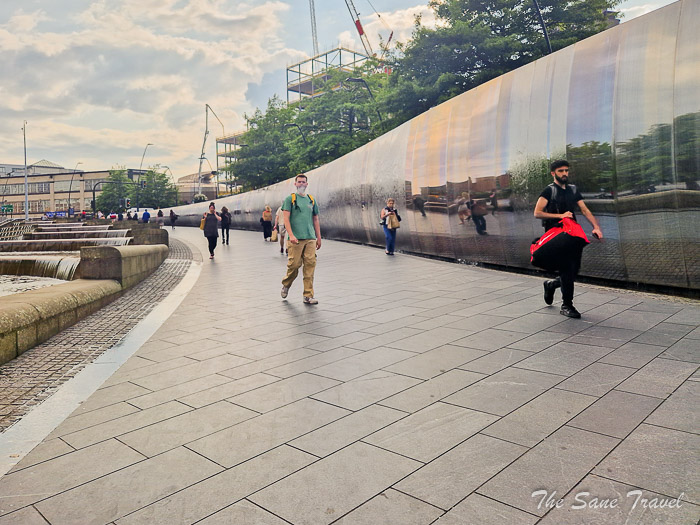 The more notable of the two is Cutting Edge, a stainless steel sculpture and waterfall that is cylindrical at the south side and gradually transforms into a blade-like shape at the northern end. At night, the display is enhanced by colourful, illuminating lights.
Millennium Gallery
The Millennium Gallery, which is free of charge, is Sheffield's premier destination for art, craft, and design. It regularly features the work of both national and international artists, as well as local talent.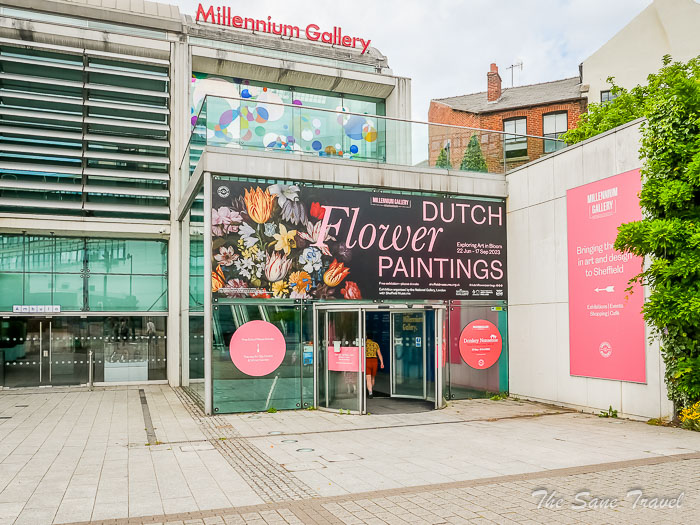 The gallery also houses the Ruskin Collection, which was established in the 1800s to inspire the citizens of Sheffield. This collection is showcased through changing displays that illustrate the modern relevance of Ruskin's ideas. Visitors can also relax in the Ambulo café with a cup of coffee and grilled cheese sandwiches or buy unique gifts in the gallery shop, such as homeware, jewellery, books and more.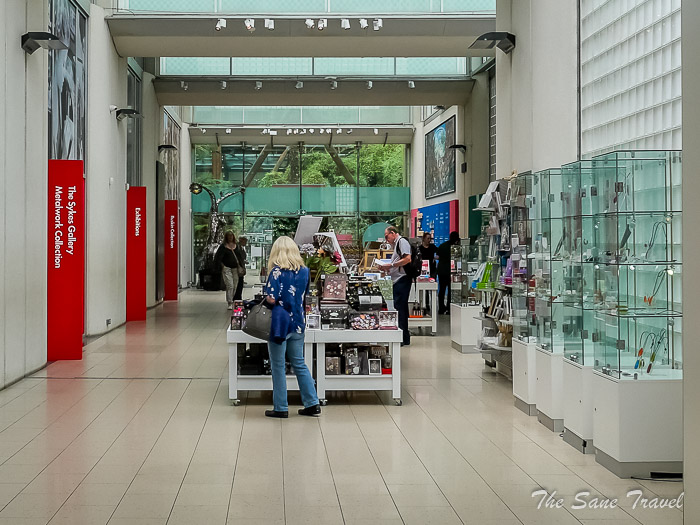 The gallery is closed on Mondays.
Winter Garden
The Winter Garden is one of the largest glasshouses in Europe, boasting over 2,500 plants from around the world. With a height of 22 metres (72 feet) and a length of 70 metres (230 feet), the inside of the garden is a green paradise, just like the tropics.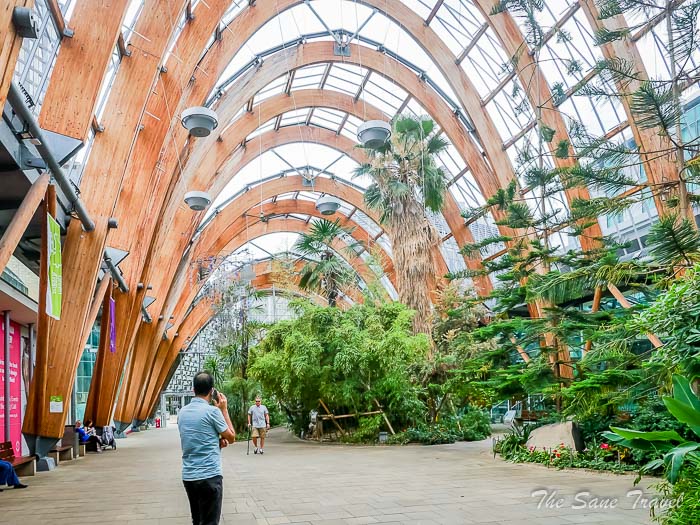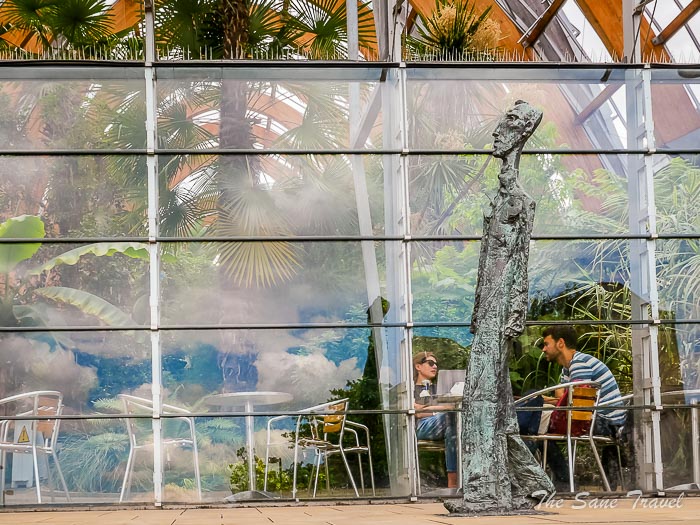 Admire the towering palm trees from Central America, Madagascar, and China, as well as the eucalyptus trees and Norfolk Island pines. Whether you are looking for a place to shop or a quick coffee break, this glasshouse has you covered with various retail outlets and light refreshments. Notice George Fullard's sculpture The Walking Man just outside the Winter Garden.
Sheffield Cathedral
Sheffield Cathedral, formerly the Parish Church of Sheffield, was granted cathedral status in 1914. However, the history of Christianity on this site goes back over a thousand years. The 'A Place for All People' project, which was launched at the start of the 21st century and cost two million pounds, focused on bettering the visitor experience at the cathedral.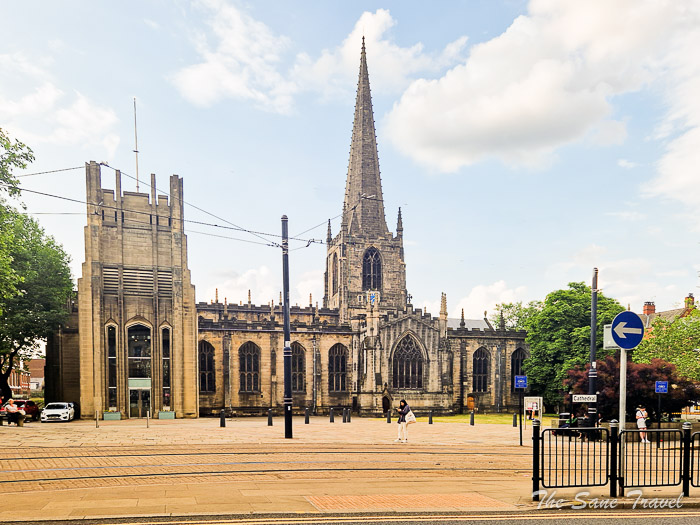 A new entrance structure was built between the cathedral building and the Narthex on the south side, which has now been converted into a shop. I found this setup to be a bit confusing, but still different from other cathedrals I have visited.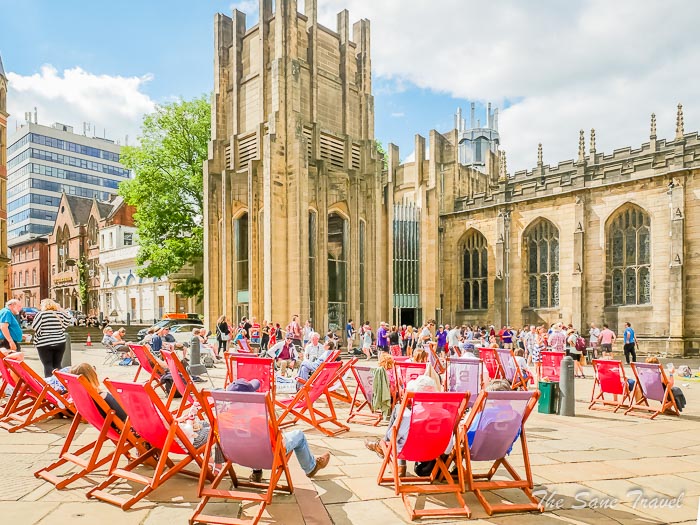 Town Hall
Sheffield Town Hall is a 19th-century building with impressive characteristics and displays. It houses the offices of the city council and holds a compilation of Sheffield's renowned silverware. Its 64-metre-tall clock tower (210 feet) is one of the city's most notable structures. At the apex stands a statue of Vulcan, the Roman god of fire. Although the clock was originally designed to be capable of working with bells, they were never installed. In 2002, though, an electronic bell sound system was added.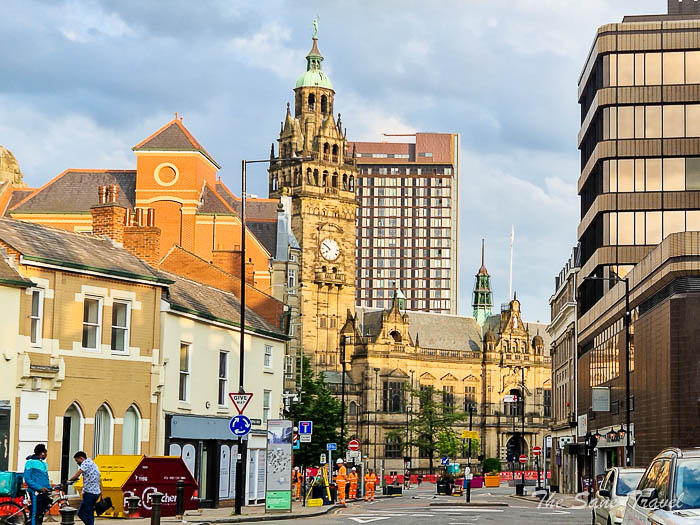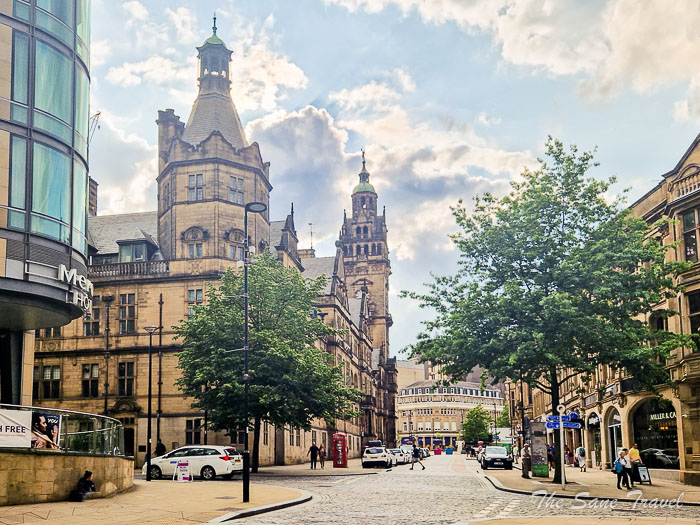 Queen Victoria opened the Town Hall in 1897, performing all of her tasks without leaving her carriage. She was presented with a 'golden key' which she inserted into a detached lock connected to the gates of the entrance. As she turned the key, the gates opened with a blast of trumpets, signifying that the Town Hall was open.
Cathedral Church of St Marie
St Marie's has been popular with Catholics in Sheffield since 1850. The church building itself is a sight to behold, with its architecturally impressive design, stunning stained glass, and a variety of interior decorations. Visitors are welcome to see and explore.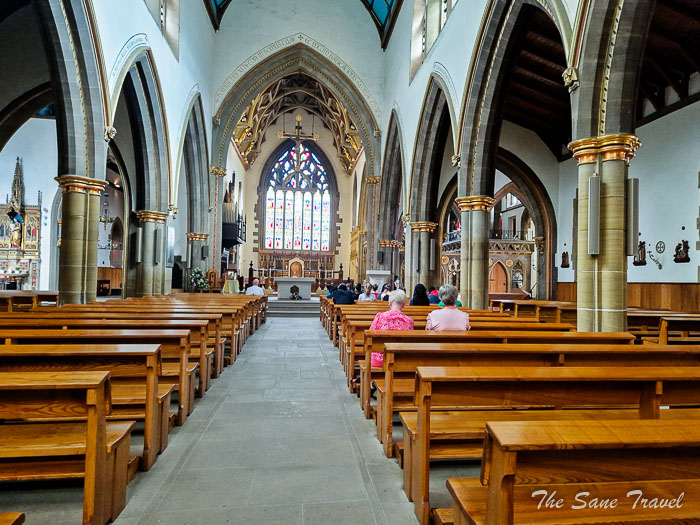 Botanical Gardens
Sheffield Botanical Gardens, located near the city centre, were opened in 1836 and span an area of 7.7 hectares (19 acres). It is considered the pinnacle of Sheffield's parks, featuring old glasshouses, a bear pit, and a plethora of rare plants and trees. It welcomes thousands of visitors per year and holds a variety of events, from fireworks and plays to concerts. There are 18 different gardens within its area, each with its own unique geographical or botanical theme. These gardens vary in style from the traditional Victorian Rose Garden to the Prairie-style section designed by Professor Hitchmough from the University of Sheffield.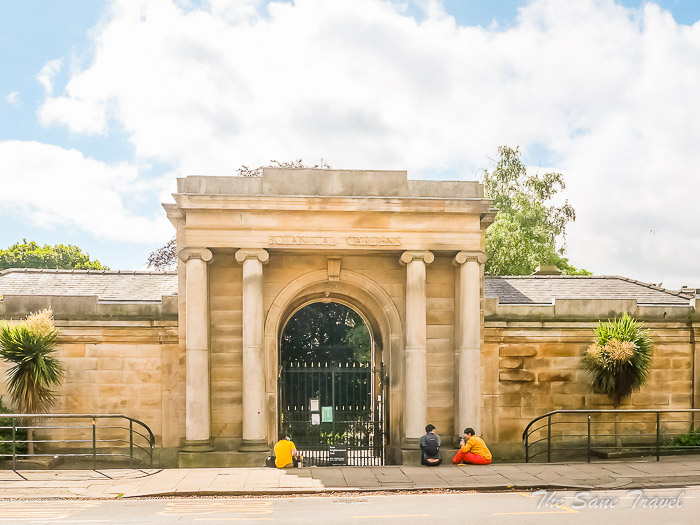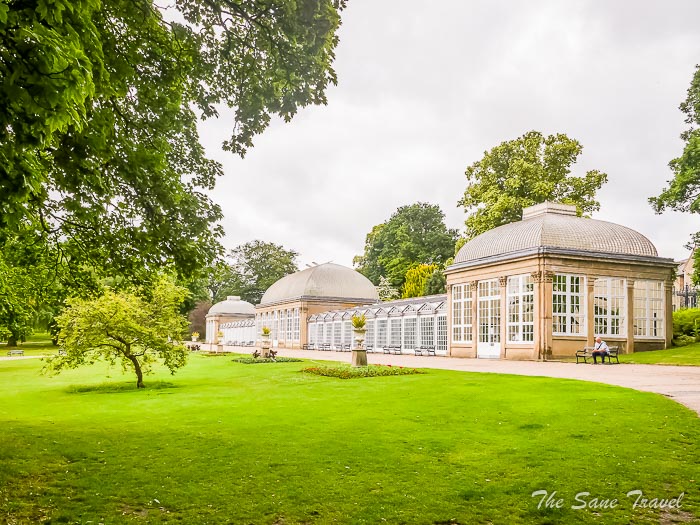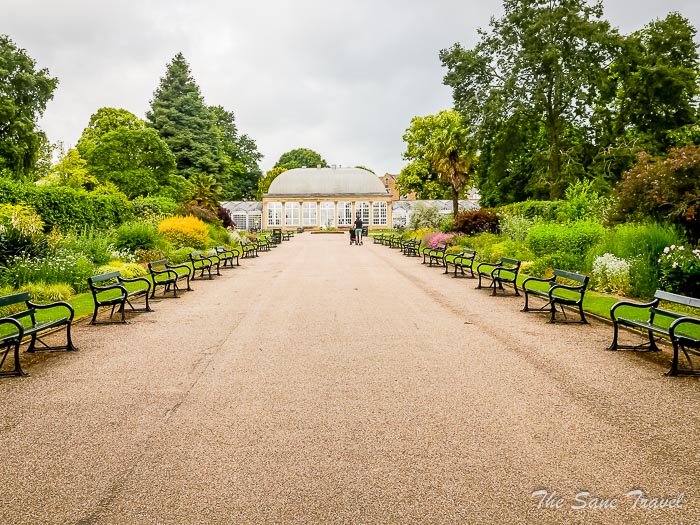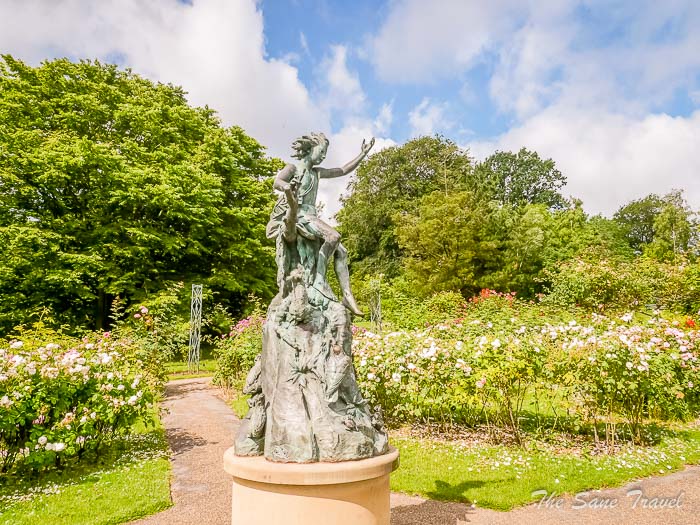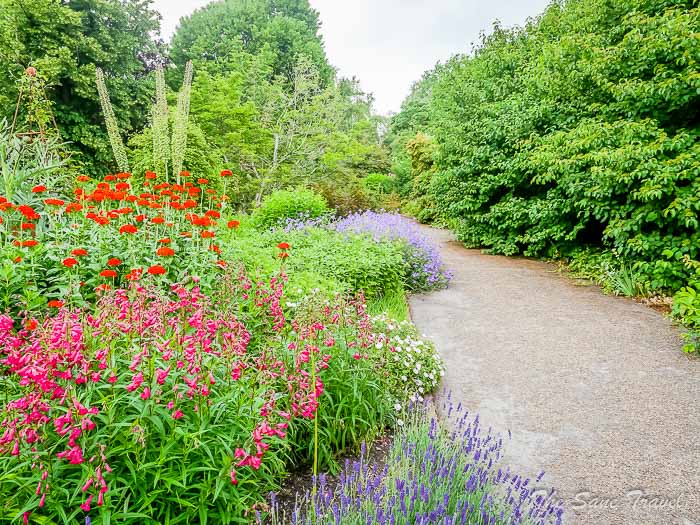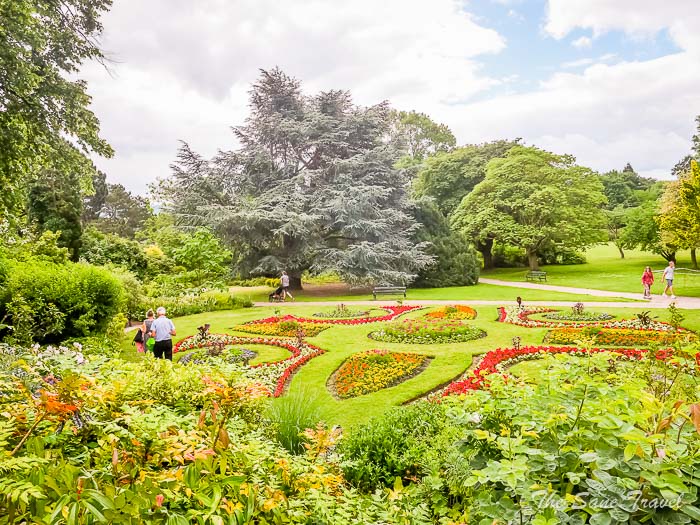 The Curator's House restaurant, situated close to the entrance on Clarkehouse Road, has been recently renovated and serves delicious food and drinks.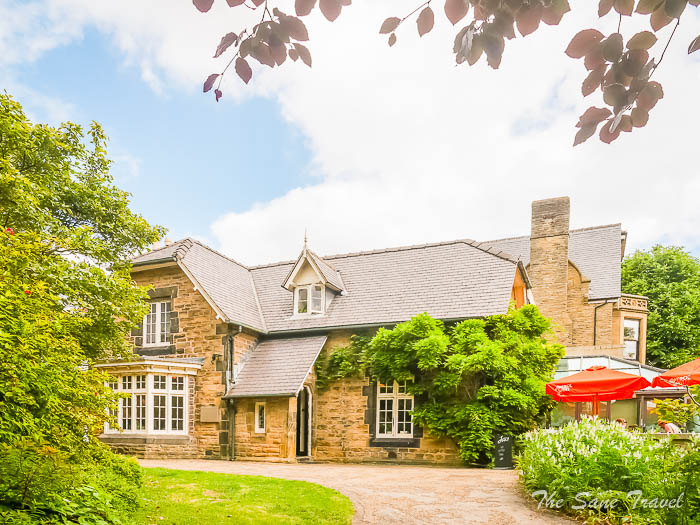 Kelham Island
Kelham Island is a 900-year-old manmade island created when a stream was diverted to power a nearby mill. It was once a hub of industrial activity, but that shifted as times changed.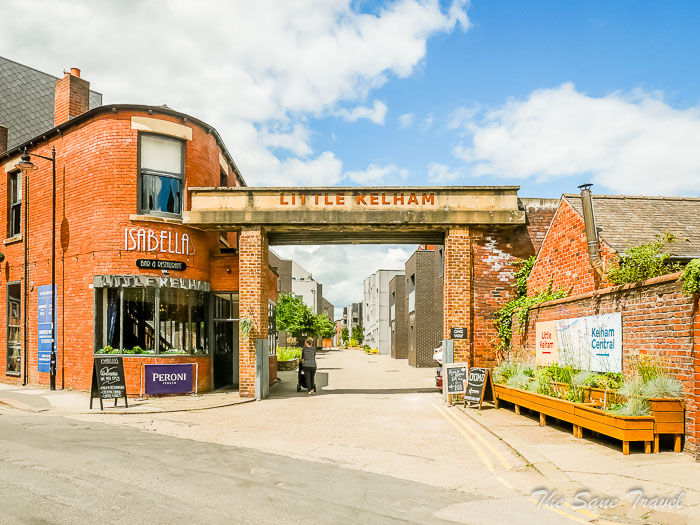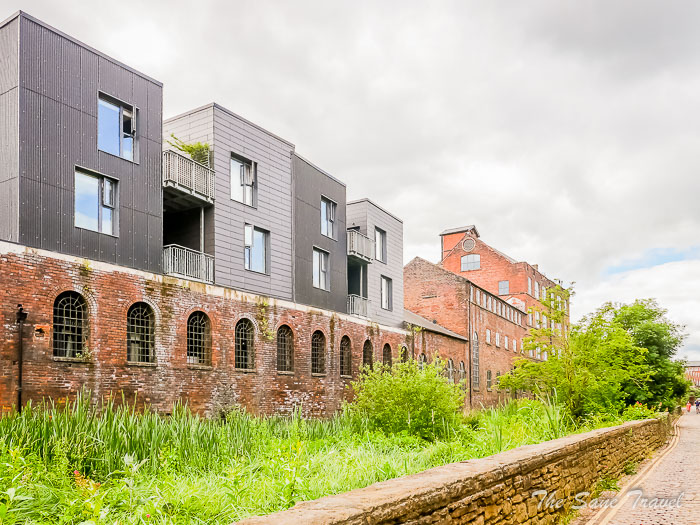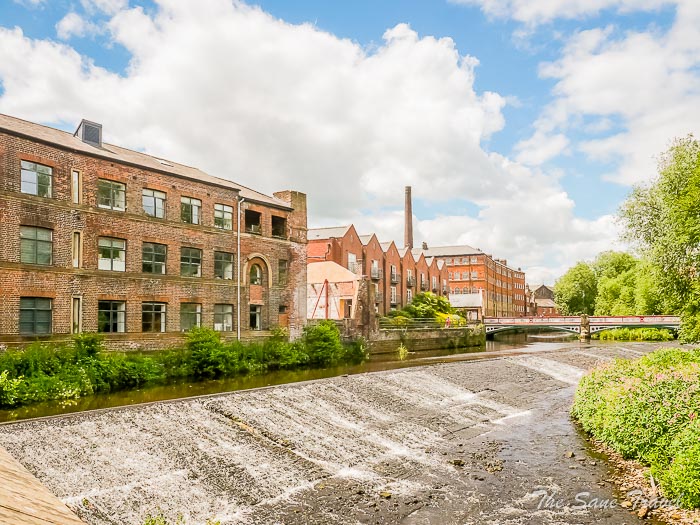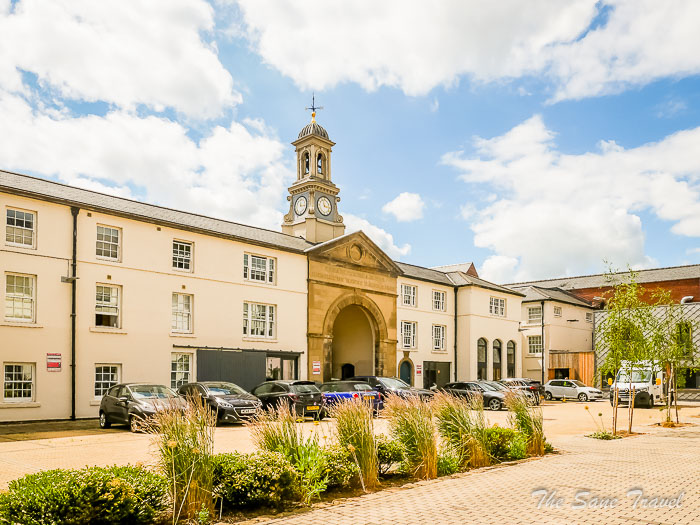 Today, Kelham Island is home to many pubs, bars, cafes, and restaurants, in addition to a growing street art scene. Feature walls have been painted by well-known artists, and there is an open-air gallery along Ball Street.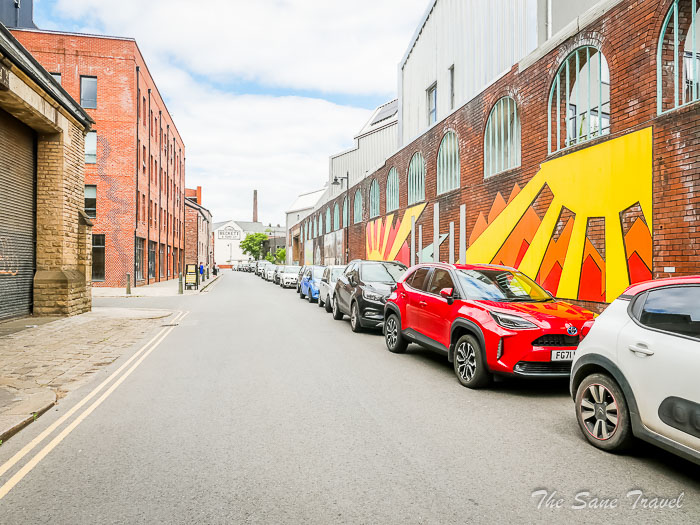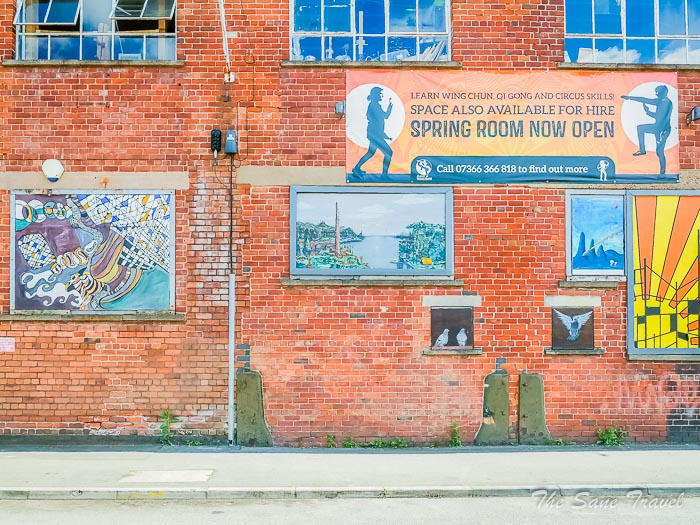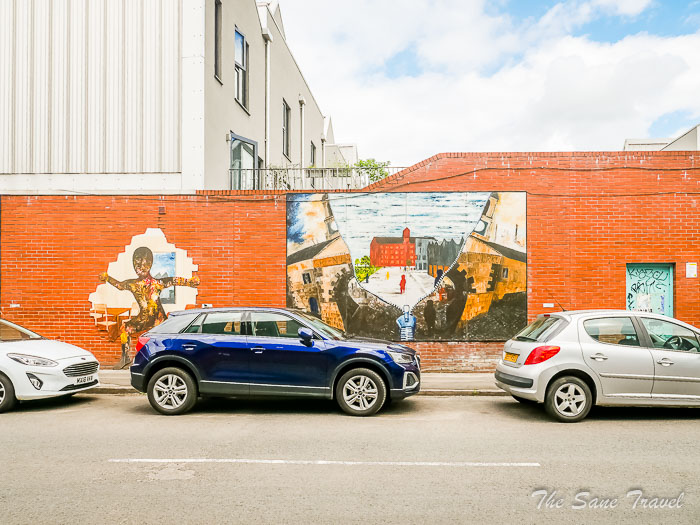 In 2023, The Sunday Times named Kelham Island one of the Best Places to Live in the UK. Make sure you visit both Little Kelham and Central Kelham.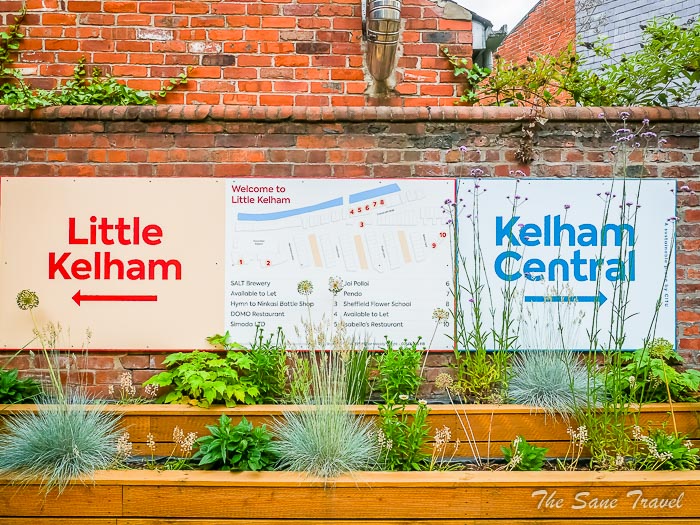 Kelham Island Museum
Kelham Island Museum was opened in 1982 to showcase a variety of objects, photographs, and archived documents that depict Sheffield's industrial history. Visitors can explore Sheffield's industrial history, from its light trades and highly skilled labour to its mass production, through interactive exhibits and galleries without any charge.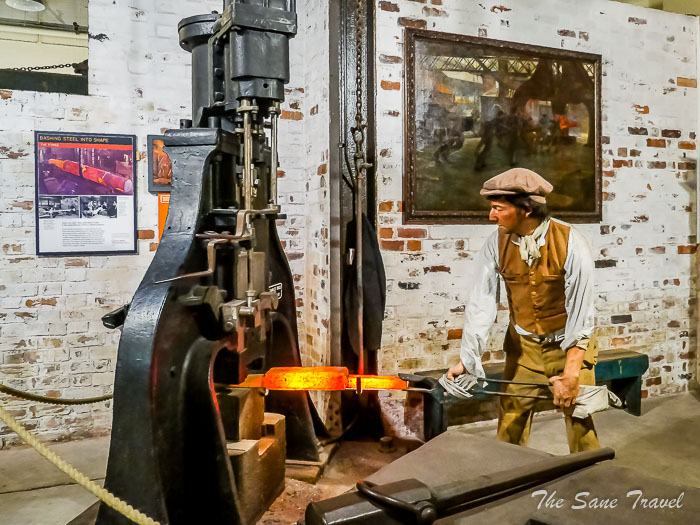 The museum also contains the 12,000hp River Don Engine, the most powerful functioning steam engine in Europe.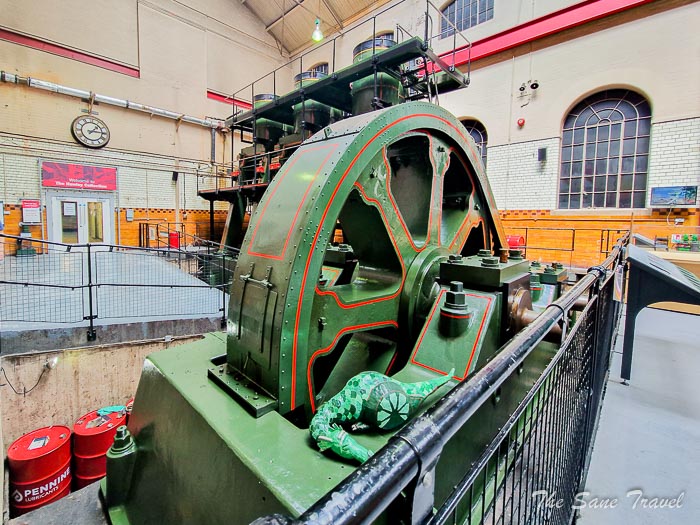 Outside, visitors have the opportunity to see one of the few surviving Bessemer Converters in the world.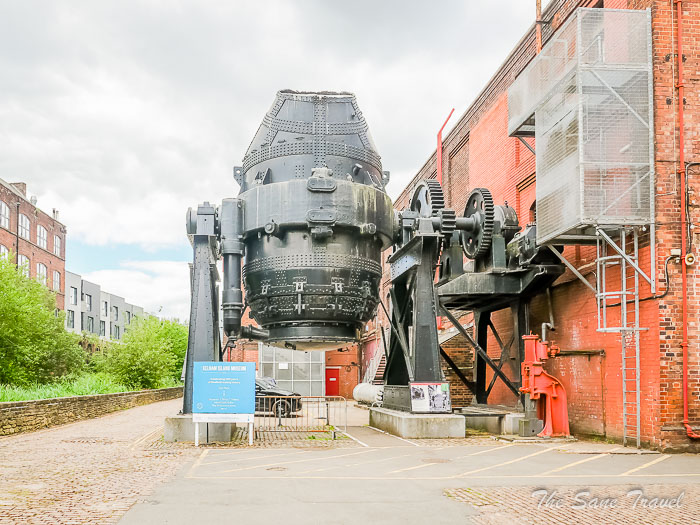 Fat Cat Pub
The Fat Cat pub in Kelham Island is known as one of the most significant pubs in the area. Opened in 1981, it was the first pub to serve real ale, resulting in a long line of people on the night of its opening.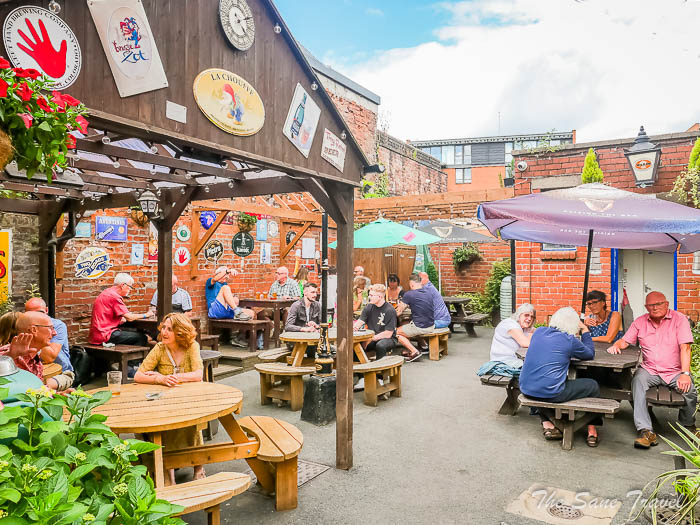 The front of the pub features high water marks that indicate the level of the Great Sheffield Flood of 1864.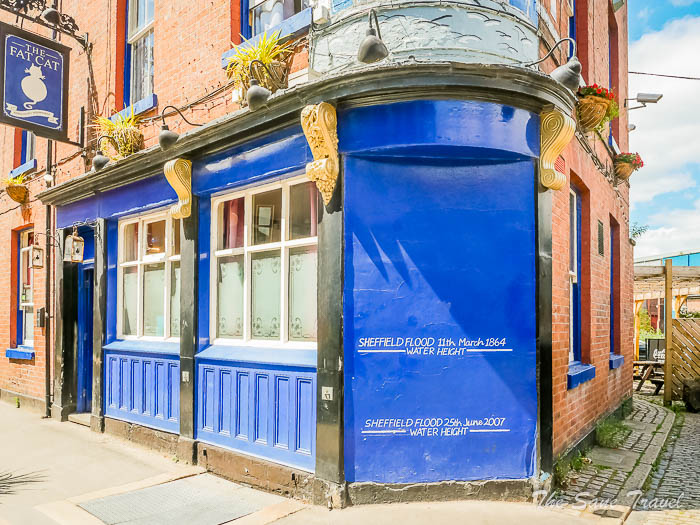 Domo Restaurant
The Domo Restaurant is a family-owned business specialising in the cuisine and beverages of Castelsardo, Sardinia. Their mission is to provide customers with the same quality of food and drinks that one would find in the small Sardinian town. They acquire their ingredients from both local independent sellers and directly from Sardinia itself.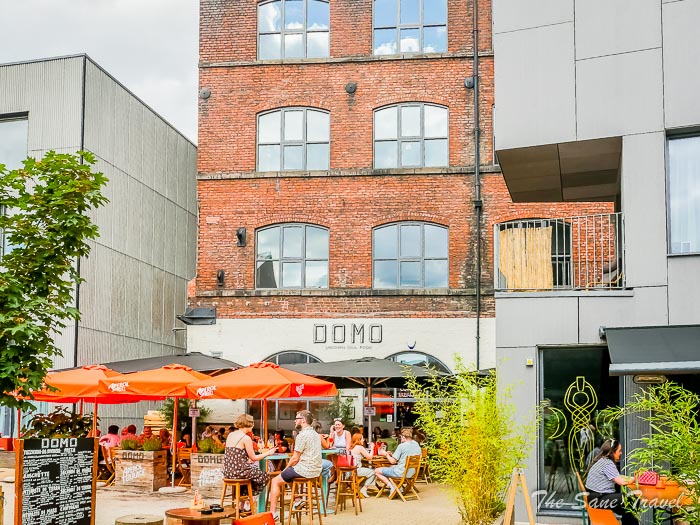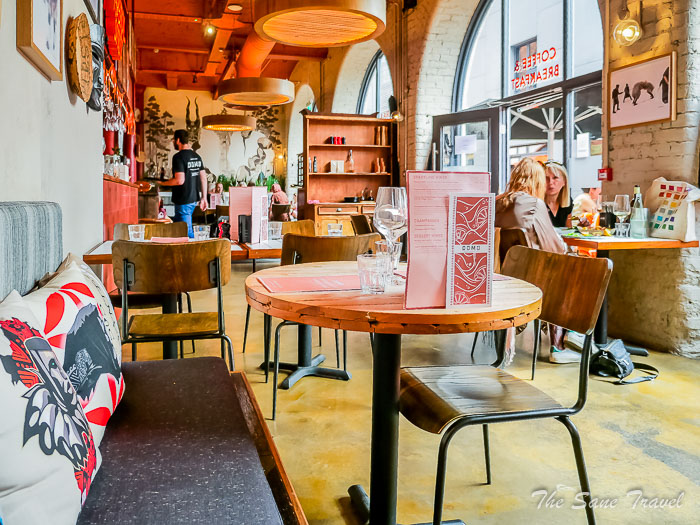 I had the chance to try their pizza and it was delicious.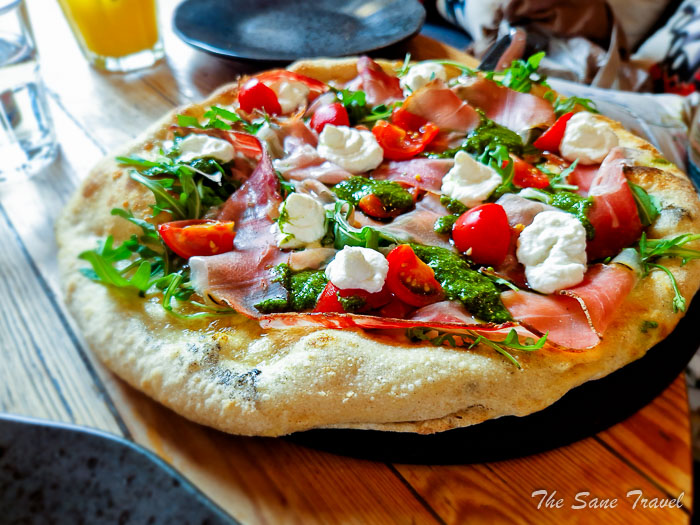 Gate to Peak District
With the Peak District on its doorstep, Sheffield boasts a bounty of beautiful green spaces to explore. If you are short of time but want to see some fantastic sights of the Peak District, head to the Surprise View Car Park, accessible by car or public bus 271 or 272. The bus will take you there from the city centre in less than half an hour. Take a short walk from Surprise View Car Park to view some impressive sights, with Lawrence Field being your first viewpoint.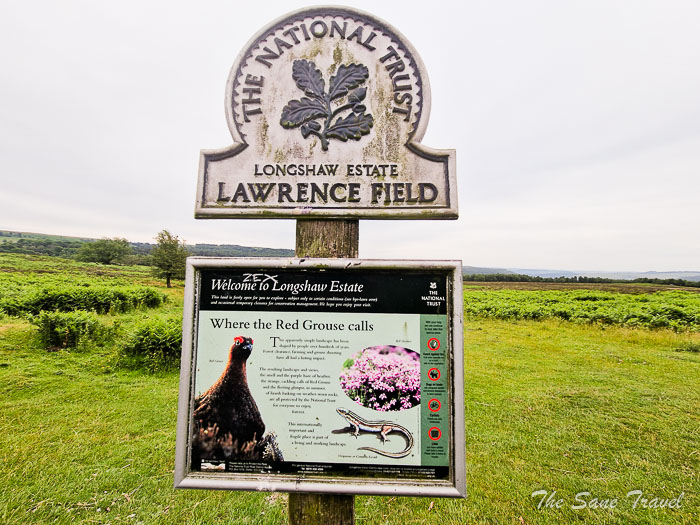 A hidden and sheltered quarry called Lawrence Field on Google maps has been visited by climbers for over sixty years. This hidden nature view is worth seeing, even if you are not a climber. Cross the road and follow a narrow track towards the bend. Just before the bend, follow a path down leftwards and through a gate. The quarry lies hidden from view and has some 'Aha!' moment when you discover it.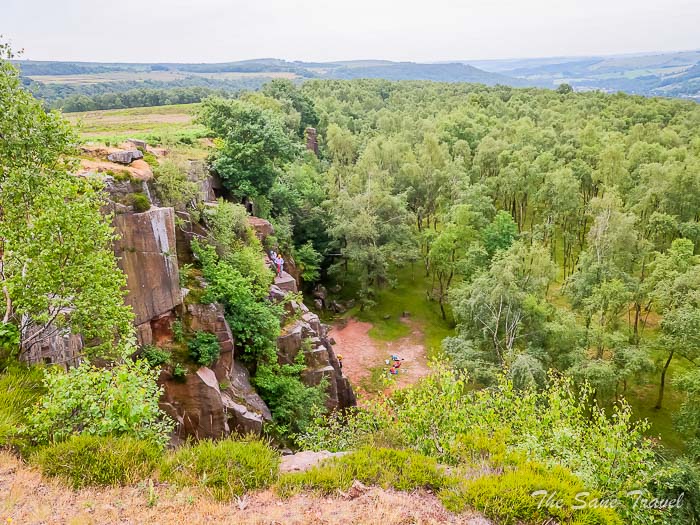 After observing the quarry and climbers, turn back to the road where the Surprise Viewpoint is located.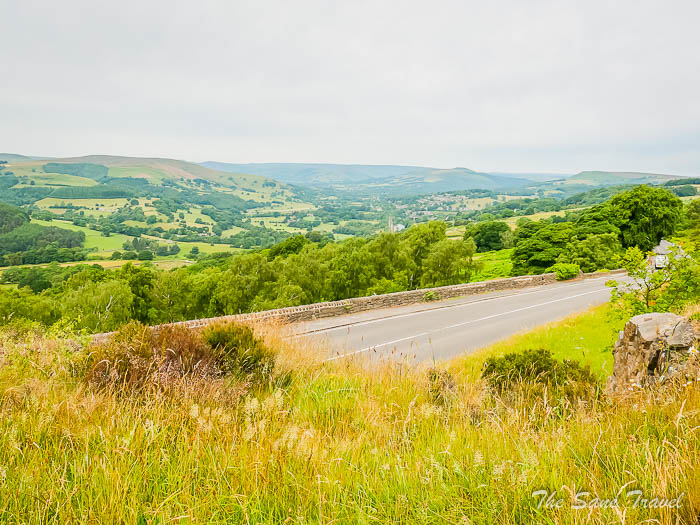 Surprise View is a spectacular viewpoint above Hathersage and is known for being one of the best viewpoints in the Peak District and a great spot to watch the sunset. A famous photo of windswept Keira Knightley was taken while she was standing there on the large gritstone edges longing for her beloved Mr. Darcy in the film version of Pride and Prejudice. Afterwards, follow the path uphill until you reach Millstone Edge for more fabulous views.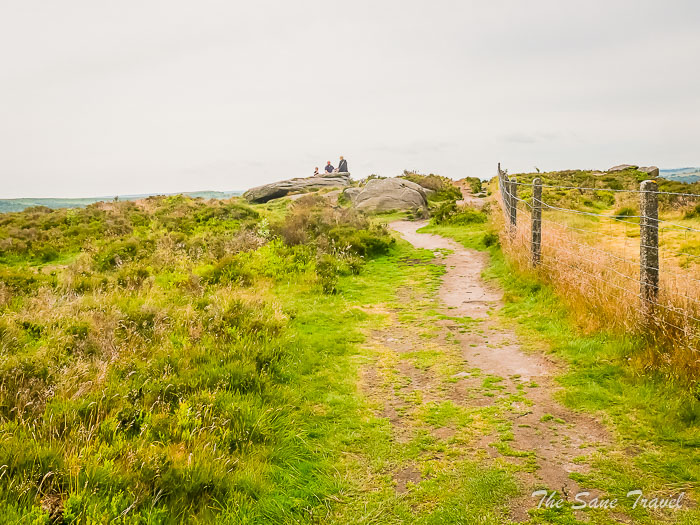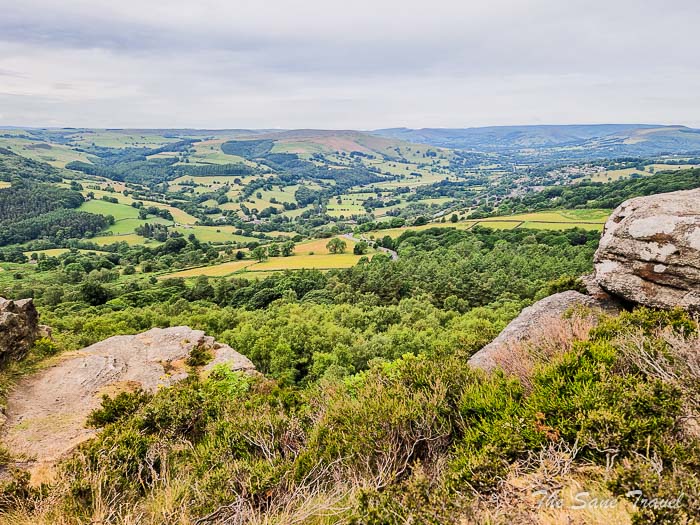 Then turn right and follow the path to the curiously shaped Mother Cap stone before returning to Surprise View Car Park to catch the bus to Sheffield.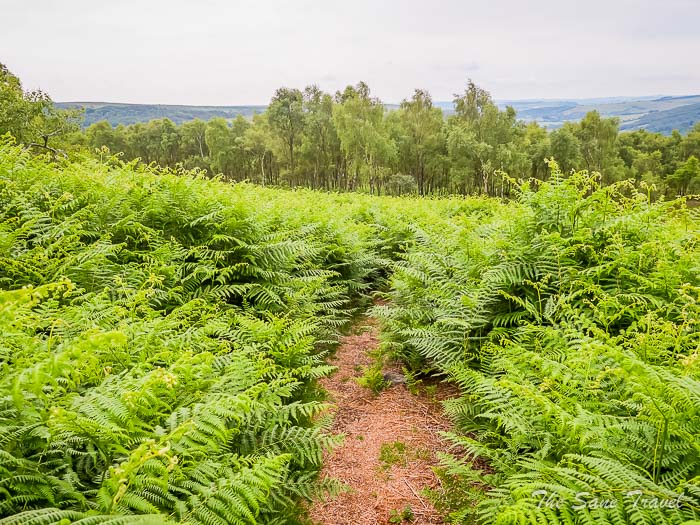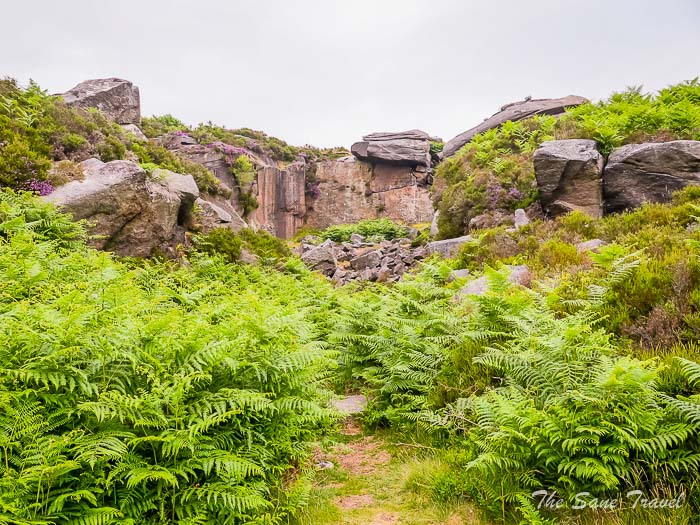 The walk is less than 3 kilometres (1.86 miles) and has many great views.
Practical information
Allocate two days to explore all sights described in this article.
Like it? Pin it!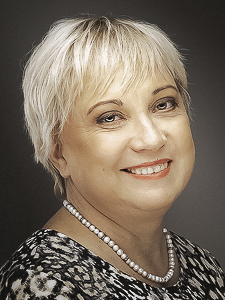 About the author
Anita is a part-time traveler, passionate photographer, and a retired career woman from Latvia, traveling mostly solo for more than 15 years. She is a skilled travel planner planning and executing her travels by herself. Anita wants to show you how to travel the world and open your mind to new experiences. Follow her also on Facebook, Instagram, Pinterest, Twitter, and Bloglovin.