In January 2018 Brest visa free program started, opening a new opportunity for easier traveling to Belarus. The president of Belarus signed a decree to extend the visa-free travel time for foreign citizens up to ten days in several areas in Brest Oblast and Grodno Oblast. Citizens of 77 countries can use this opportunity. They do not need visas to visit the tourism and recreation zone Brest for ten days (the city of Brest and the district, Zhabinka district, Kamenets district, and Pruzhany district in Brest oblast and Svisloch district in Grodno oblast). However, visitors have to contact a Belarus tour company to get a tourist permit, arrange a travel plan and book accommodation. You can come to Brest by train, from Warsaw for example, by car via Tiraspol-Brest, Polowce-Peschatka or Slawatycze-Domachevo border crossing, and by plane.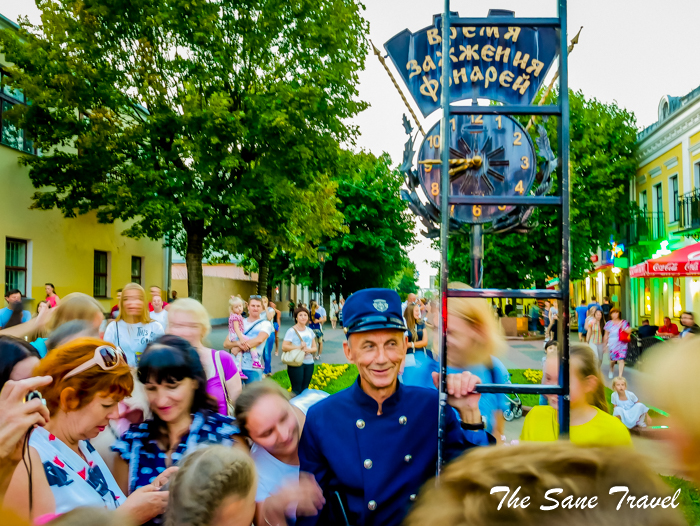 Here is my itinerary for you to use this new opportunity. It's best to be done by car using your own car or renting it in Brest, for example from Europcar agency. This itinerary covers Brest, Skoki Museum, Kamenets tower, Belovezhskaya Pushcha National Park, Pruzhani museum, Ruzhani castle museum, returning from there to Brest. It takes about 350 kilometres and two or three days, depending on your arrival and departure times to and from Brest.
1) Brest
Most visitors of Brest see the Brest fortress in the first place. After doing that, you can enjoy a walk on Sovetskaya street located in the historical centre of the city. Enjoy watching a lamp lighting there in the evening.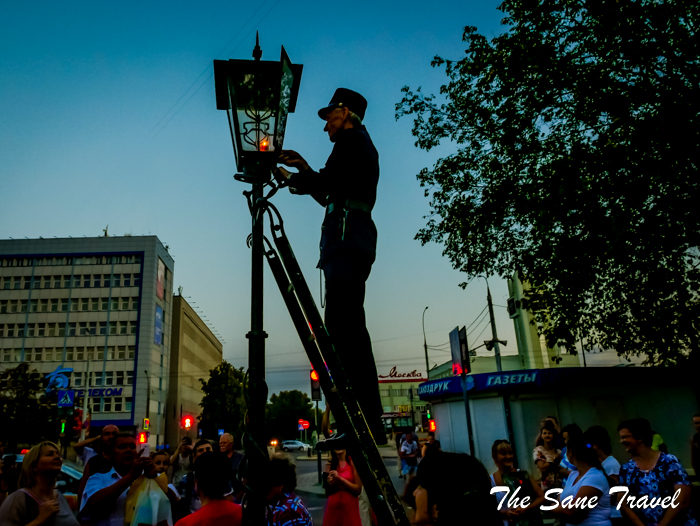 The time of lamp lighting changes according to the time of the sunset, you can check the time on the special street clock.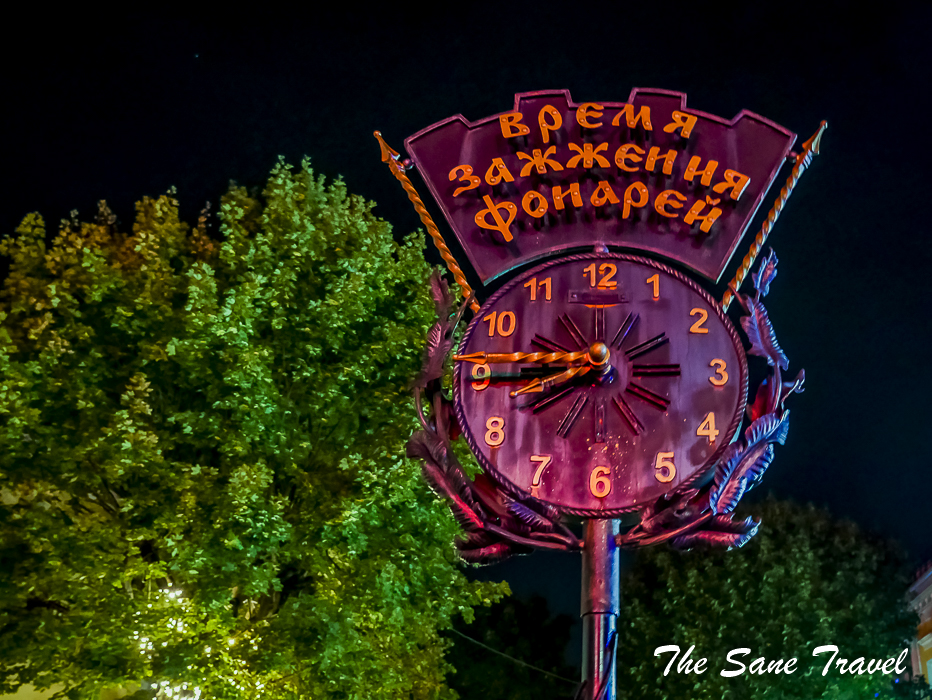 If you have more time, you can see an exhibit of modern lanterns on Gogol Street.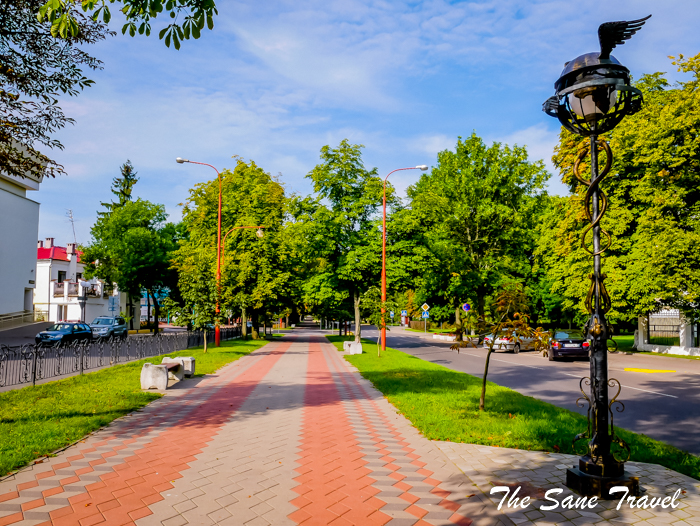 Read more about lamp lighting and lanterns of Brest clicking this link.
2) Skoki, Nemtsevichi Estate
Skoki is located on the outskirts of Brest, 30 minutes and 15 kilometres by car. This is a place where Historical and Memorial Museum Nemtsevichi Estate is located. The manor house of Nemtsevichi Estate was built in the late 18th century. One of the family members was the adjunct of Tadeusz Kostjushko, a well-known politician of Poland. The place is known for being a part of historical events of World War I where meetings about Brest Litovsk peace treaty took place in 1917. Today you can admire the manor's restored interiors and buy souvenirs in the museum shop.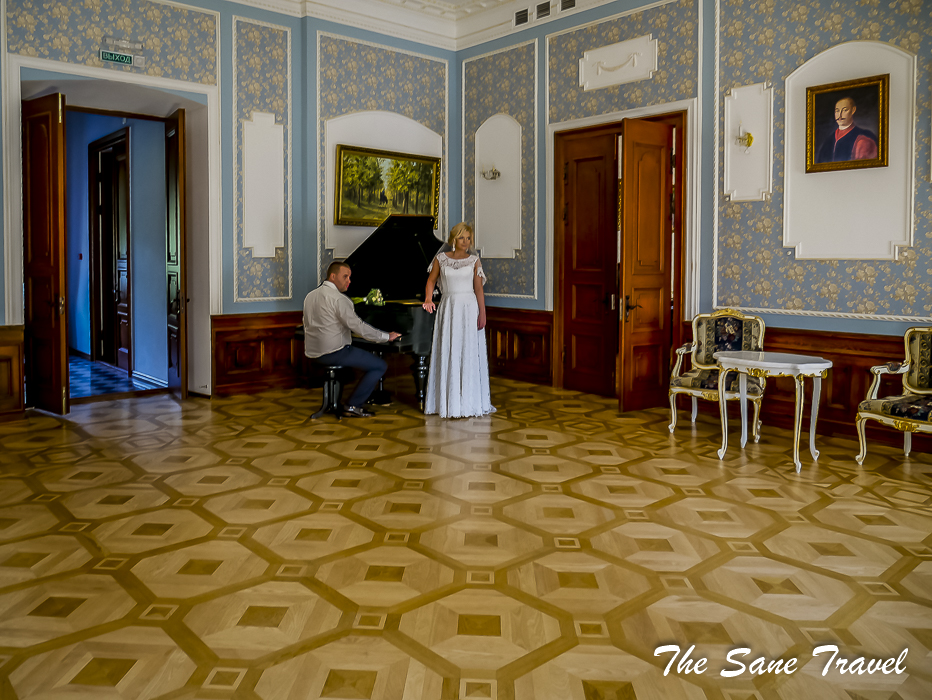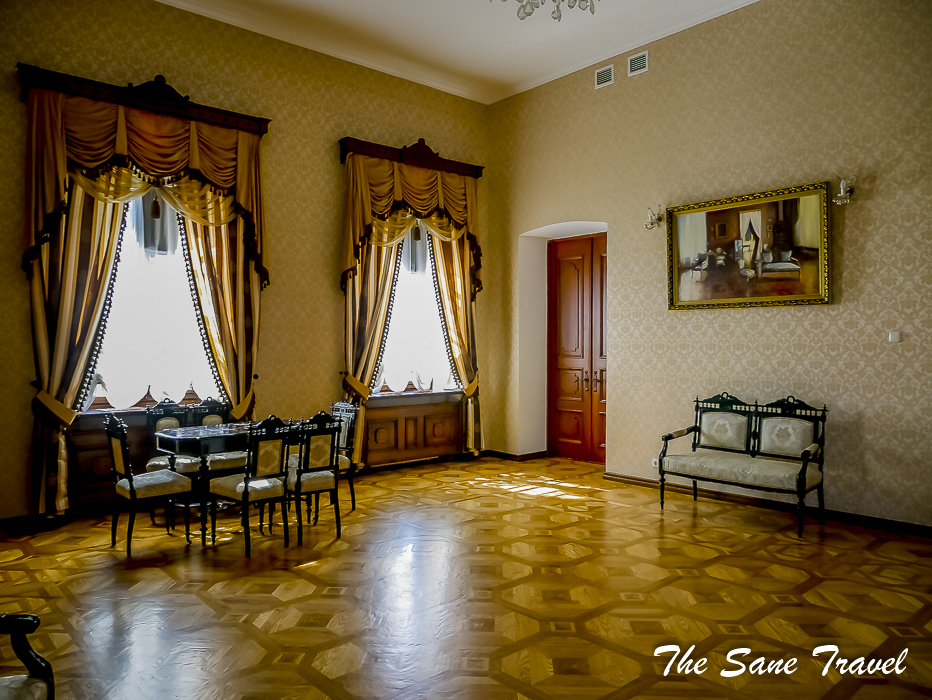 Read more about castles, palaces and manor houses of Belarus clicking this link.
3) Kamenets tower
It's located in Kamenets town, 40 minutes and 40 kilometres from Skoki or 45 minutes and 45 kilometres from Brest. It's also called Belaya Vezha and it's one of the symbols of Belarus depicted on the Belarus 5 rouble note. The 700 year old 30 metre high tower was built for defending purposes by nobleman Vladimir Vasilkovich. It's the only building of this kind in Belarus.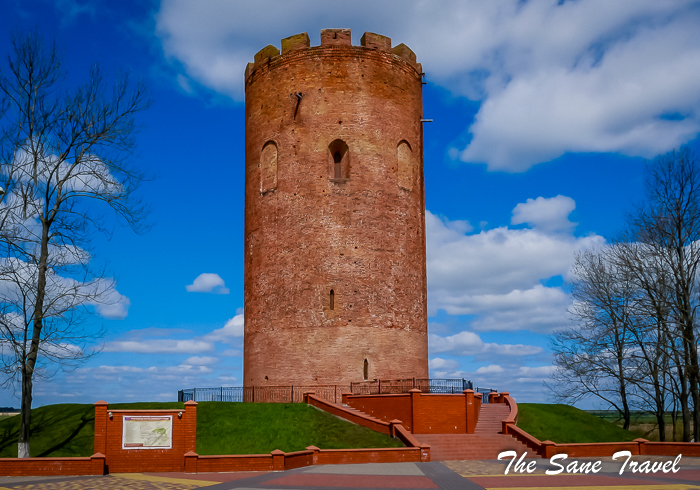 Read more about symbols of Belarus clicking this link.
4) Belovezhskaya Pushcha National Park
Located 20 minutes and 20 km from Kamenets by car. Legendary Belovezhskaya Pushcha National Park is one the oldest national parks in the World. This large and unique natural area located in Belarus (153 000 hectares) and Poland is included in UNESCO world heritage list. You have an opportunity to see the animals of the park, including the animal symbol of Belarus European bison, commonly called the wisent, and take one of the bus tours.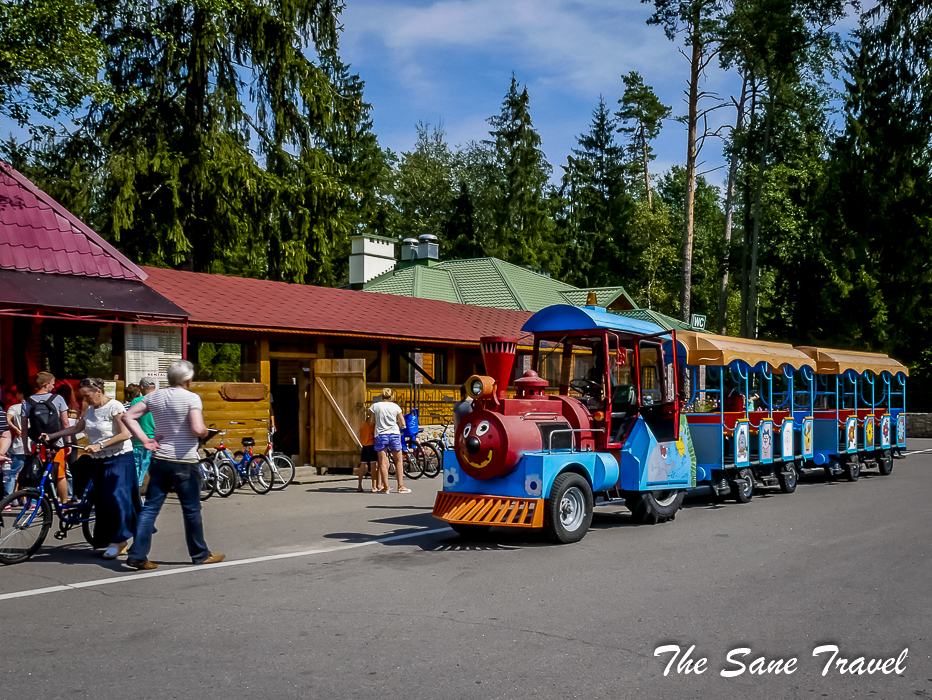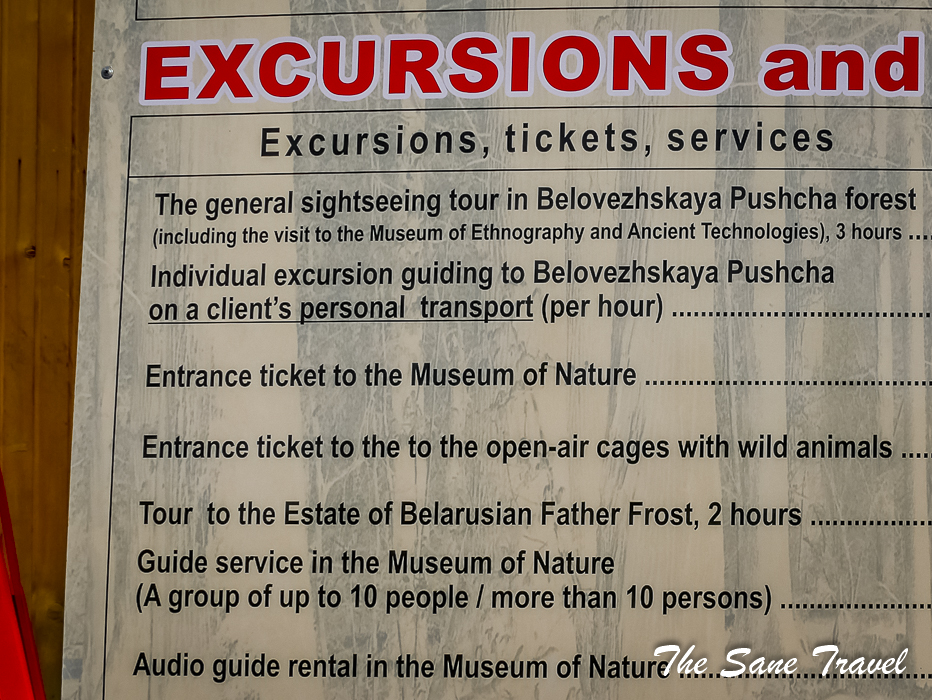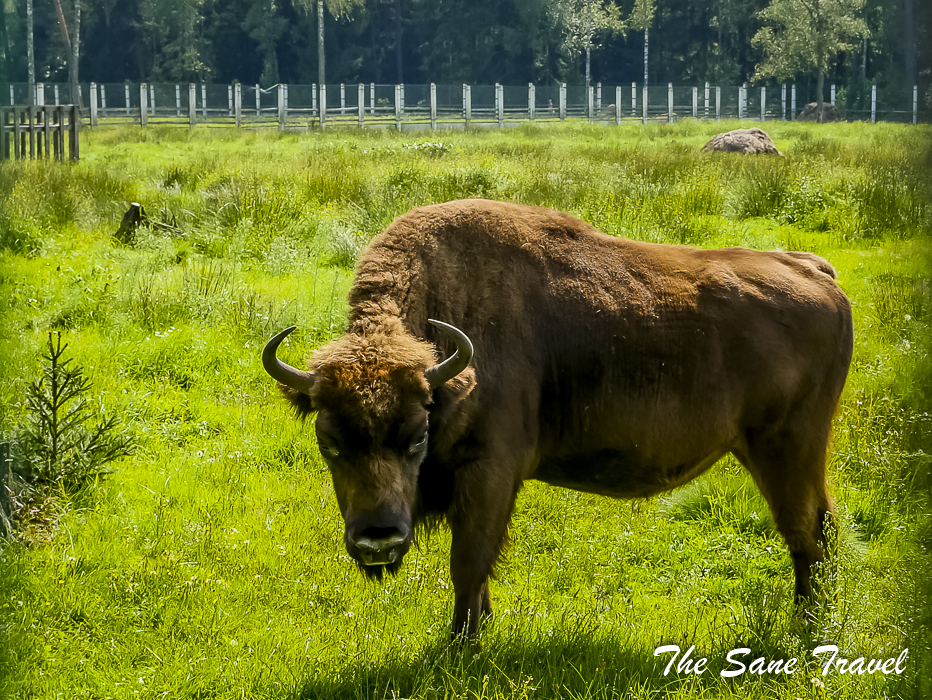 I advise to plan at least half a day to see the place, so it's very likely you may stay overnight in one of the guesthouses of the area.
5) Pruzhani Manor House
One hour and 70 kilometres from Belovezhskaya Pushcha National Park or 1,15 hour or 90 kilometres from Brest. Pruzhani manor housing "Pruzhanskі Palatsyk" Museum is the only building in the style of modern. It was built at the end of the 19th century by the Shvikovski family. You can see the restored interiors of that time and also a museum exposition and different art exhibitions.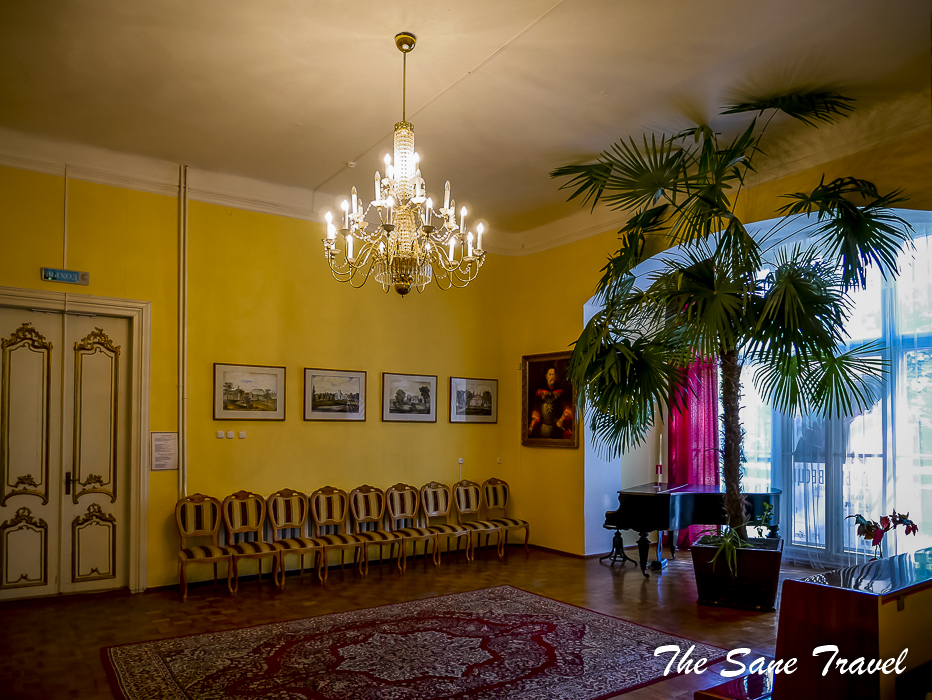 Enjoy a short walk in the park surrounding a manor house. Read more about castles, palaces and manor houses of Belarus clicking this link.
6) Ruzhany Castle
Located 45 minutes or 45 kilometres from Pruzhani and 2 hours or 130 kilometres back to Brest. The historical residency of powerful Sapieha dynasty of Poland attracts visitors with impressive architecture and romantic atmosphere. At the end of the 18th century the castle was turned from a fortress to a palace with an elegant park. It was housing a large library and a well known theatre. The castle is under renovation and visitors can enjoy the already restored buildings of the complex.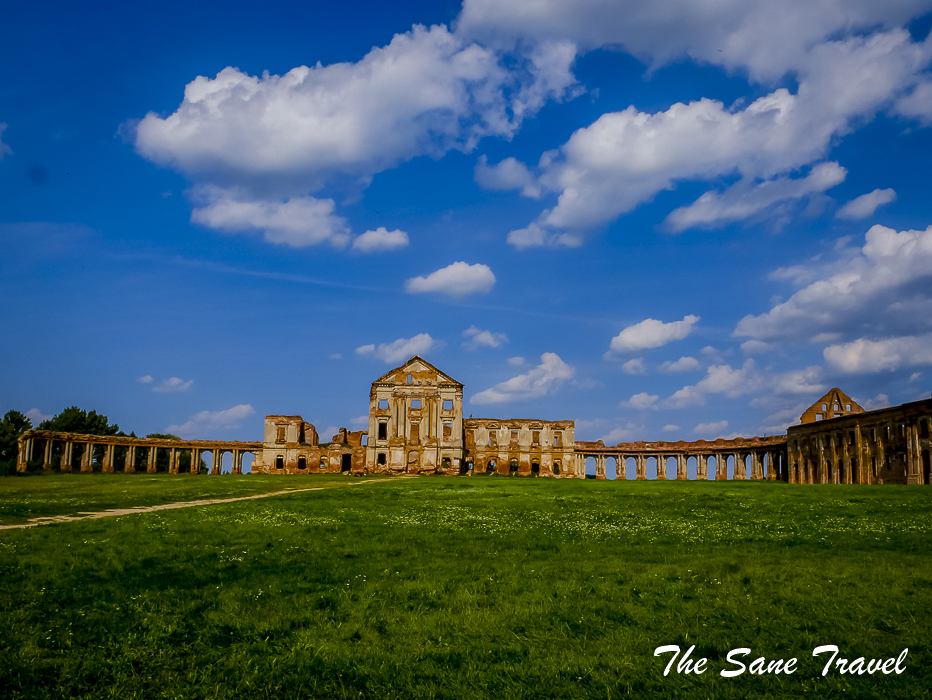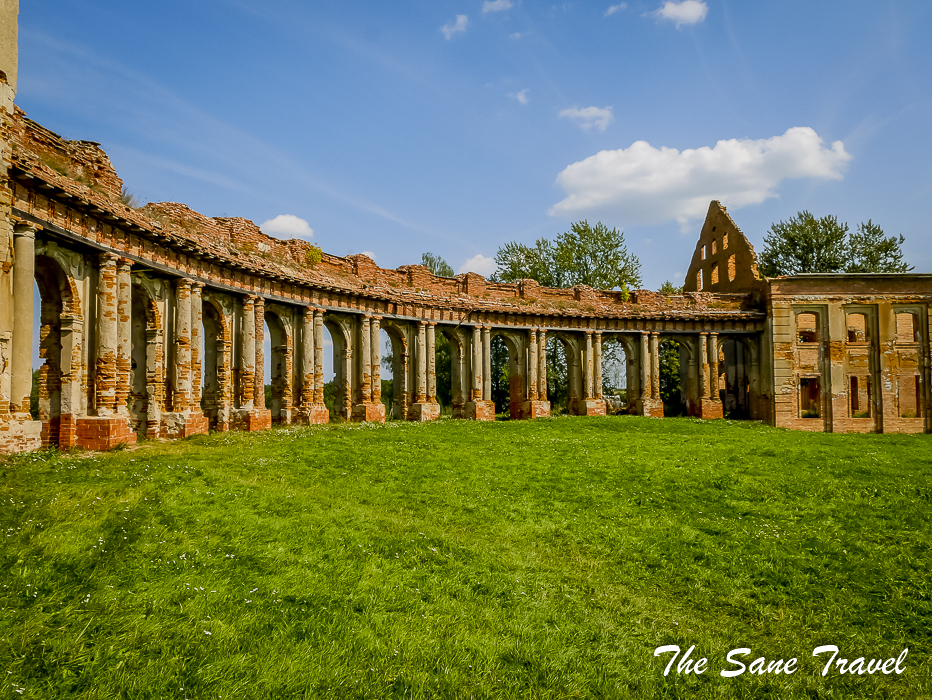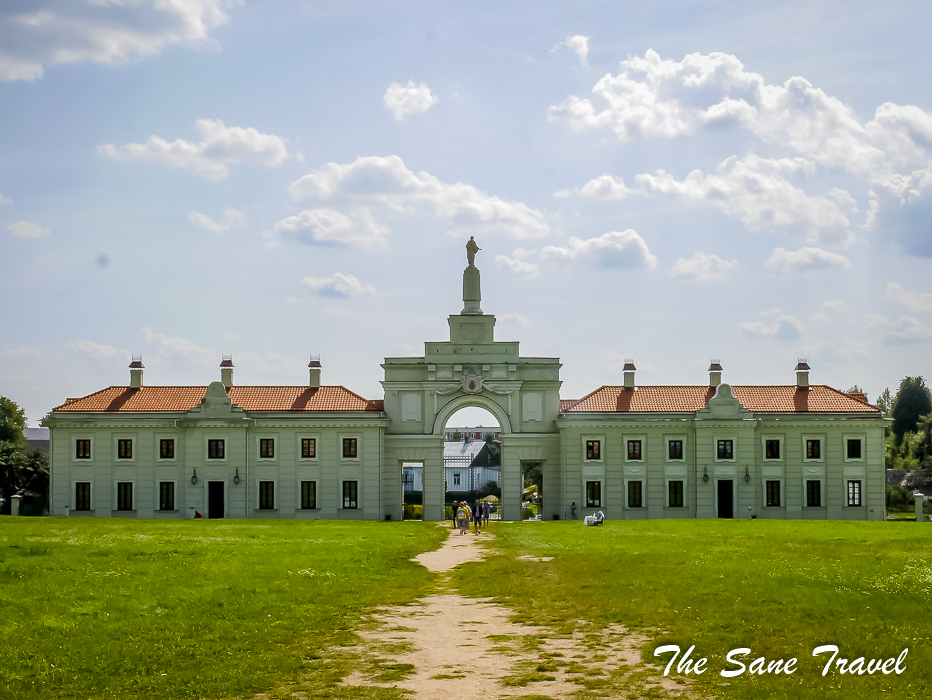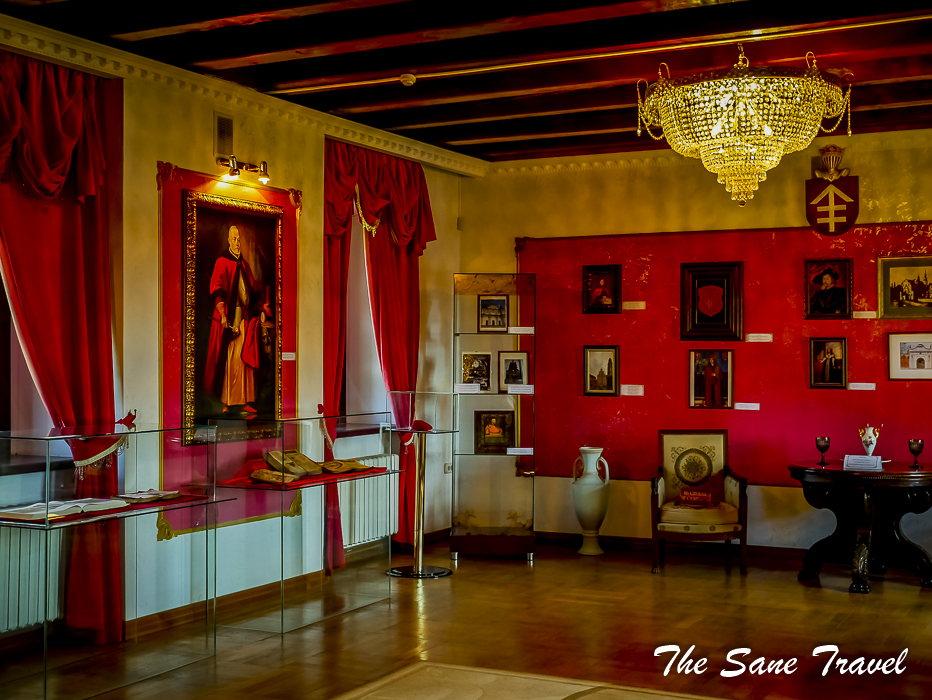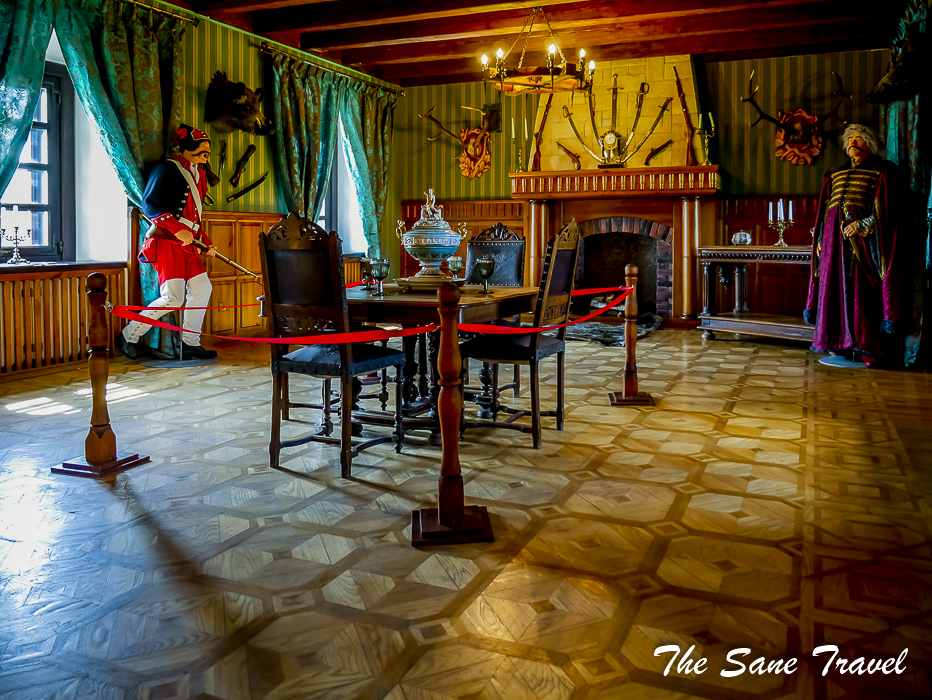 Read more about castles, palaces and manor houses of Belarus clicking this link.
Where to stay in Brest
I would recommend the elegant 4-star Hermitage Hotel, situated in the heart of Brest.
All rooms offer air conditioning and free Wi-Fi. A seating area, a work desk, and flat-screen satellite TV are provided in all the rooms. They are decorated in rich colours and luxurious fabrics.
European cuisine is served at the Hermitage restaurant, which features Slavic ceiling paintings and classic-style furniture.
Guests can enjoy drinks and appetisers in the bar or on the terrace. The hotel's spa area offers a range of beauty treatments and massages. Lenin Square and the Brest Fortress are within 2 km of the hotel.
Practical information
There are the following visa-free border crossing points for Brest region: Brest (Tiraspol), Domachevo (Slovatichi), Peschatka (Polovtsy), Pererov (Belovezha), the Brest railway checkpoint ("Tiraspol"), the checkpoint "Brest Airport".
Documents required for entering Brest region: passport, medical insurance, tourist permit, migration card (it is issued on the border crossing point when a foreigner enters the country). A tourist permit is the most important document that gives a foreigner a right to visit the tourist-recreational zone "Brest". In fact, foreigners can come to Belarus visa-free only via a Belarusian travel agency. Moreover, the agency should have a special certificate of conformity and the right to issue documents for a visa-free visit. The good news is that if a foreigner has ordered a tour only to the Brest city, he/she can visit other visa-free areas of the tourist-recreational zone "Brest". A traveller can stay in the visa-free zone for the entire term of the tour that has been bought from the tour operator. The total period of stay for a foreigner in a visa-free zone should not exceed 10 days. Using the service Bezviz.by you can buy tourist services in Brest and get a visa-free document online. For example, an order for 3 visa-free days with a museum admission ticket, a taxi ride through Brest, Belarus medical insurance and a visa-free document ordered online costs about 13 euros. A visitor can order a tourist permit not later than 24 hours before arriving in Belarus. Fill in the form on the website. Then you will be redirected to the payment system. Once the payment is received, you will get the document for your visa-free entry to Brest by email. A received document must be printed out and taken to Belarus. If you pay online, you'll get the permit in a few minutes.
Toll roads. If you drive your car with a foreign number plates, be aware that there are toll roads in Belarus and you have to buy an onboard unit to pay for using these roads. For this itinerary, you can avoid using them just check a map and don't take risks. For one case of using toll road without payment, a fine is 100 euros. So better double check the map of the toll roads in advance and plan your trip accordingly.
Foreigners who arrive in Brest on a visa-free basis will have to register within five days. Usually, the registration issues are resolved by hotels or farm guest houses where foreigners stay. Visa-free travellers can't stay at their friends or acquaintances' places. They must book rooms in hotels, health centres, guest houses or officially rented flats.
NB! If you use visa-free option flying to and from Minsk airport, you don't need to buy tours from a local operator. You also don't need a tourist permit. Read more clicking this link.
Have you been to Belarus? Share your impressions in the comments section!
Like it? Pin it!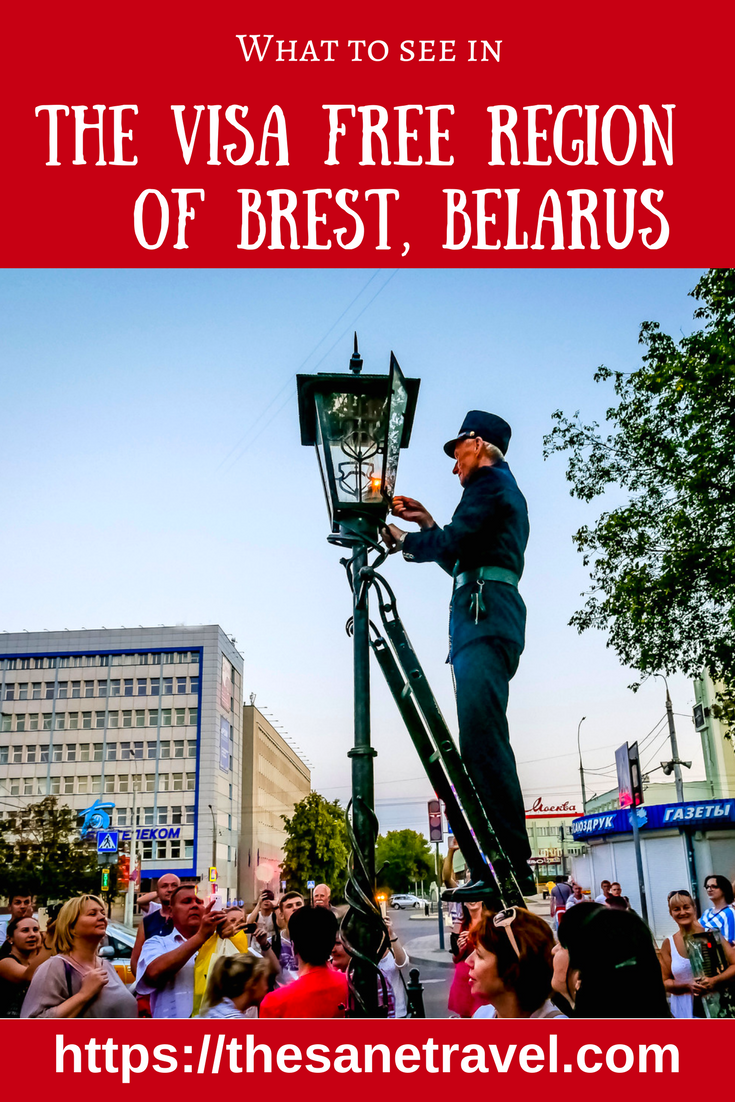 Published by Anita on February 24, 2018
Author: Anita Sāne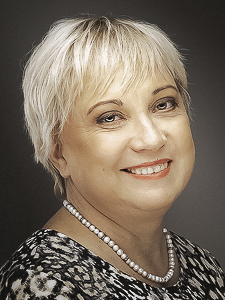 About the author
Anita is a part-time traveler, passionate photographer, and a retired career woman from Latvia, traveling mostly solo for more than 15 years. She is a skilled travel planner planning and executing her travels by herself. Anita wants to show you how to travel the world and open your mind to new experiences. Follow her also on Facebook, Instagram, Pinterest, Twitter, and Bloglovin.