If you're chasing some off-the-beaten-track awesomeness in Israel, then Machtesh Ramon (Ramon Crater) at Mitzpe Ramon town is your place. Mitzpe Ramon, a jewel of the Negev desert, is really one of the hidden treasures of Israel. I have no doubt that the magnificent Ramon Crater that sits on the edge of the town will be world-famous someday, so get there before all the tourist crowds to really enjoy something unique. Makhtesh Ramon is an awesome 38 km long, 6 km wide and 450 meter deep crater, and it will blow your mind.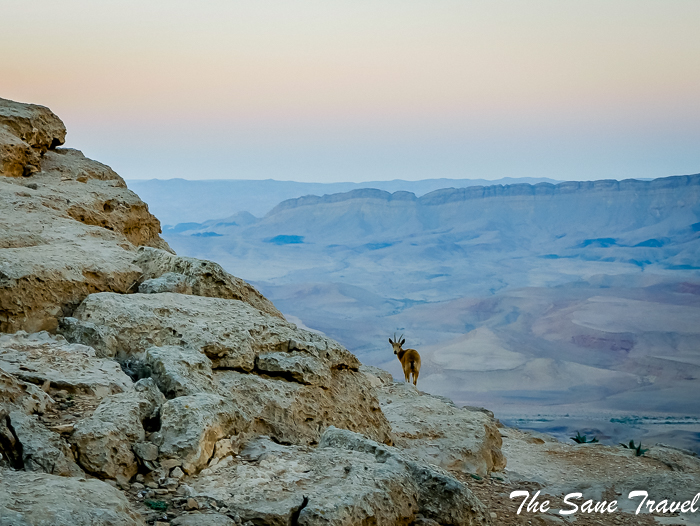 What is Makhtesh Ramon?
Most of the world's craters were either formed by a meteor's impact or by a nearby volcanic eruption. However, a visit to Israel's Negev region will introduce you to makhteshim, the most unique types of craters found on planet Earth. The distinct characteristic that sets makhteshim apart is that they were once filled with giant oceans. As these oceans slowly dried up and receded, rivers began making their way through the empty canyons, carving out what we now consider to be makhteshim.
Today, a makhtesh is a deep valley surrounded by high, steep walls of rock. Few plants can survive in makhteshim, and you'll hardly ever find good soil in these vast desert valleys. The world's largest makhtesh is Makhtesh Ramon, which is located right under the town of Mitzpe Ramon.
1) How to get there?
It's fairly easy to get to Mitzpe Ramon, which is some 85km south of Beer Sheva, and on the road to the Red Sea resort of Eilat. If you're coming from the North (Jerusalem, Nazareth, Tel Aviv, etc), you need to take a bus to Beer Sheva, and then take bus number 60 or 64 another 80km south to Mitzpe Ramon. If you're coming from the South, there are direct buses from Eliat throughout the day. Just keep in mind that during Shabbat public transport is not operating. See my Israel travel tips clicking this link.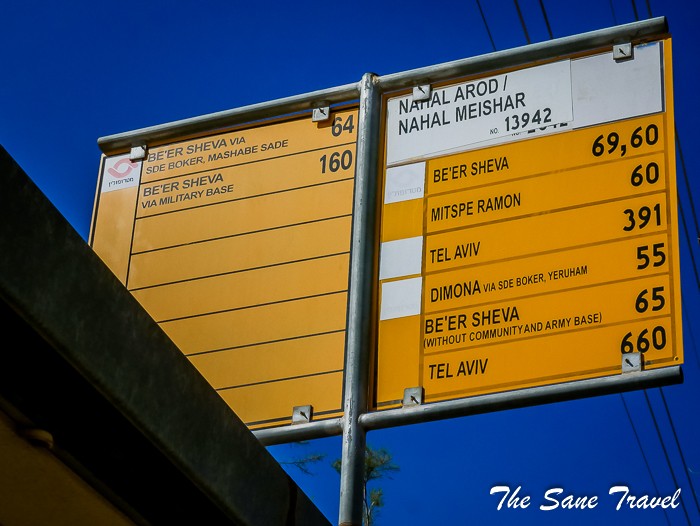 2) Where to stay?
I stayed at Ramon Hotel which I think was a good choice because of its proximity to the crater and the good value of accommodation. Just keep in mind if you are coming by bus to ask the driver beforehand for the right bus stop to get out. There is no bus station in Mitzpe Ramon and buses make a circle around the town, so make sure you get off close to your accommodation. There are also other hotels, B&Bs and hostels available, so the choice is yours.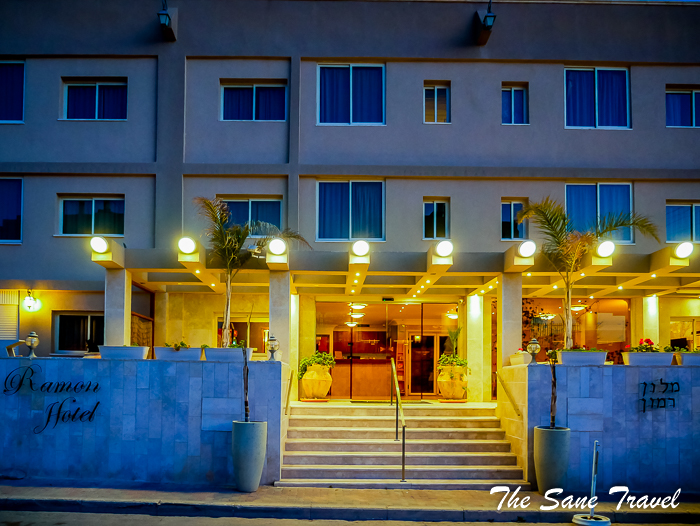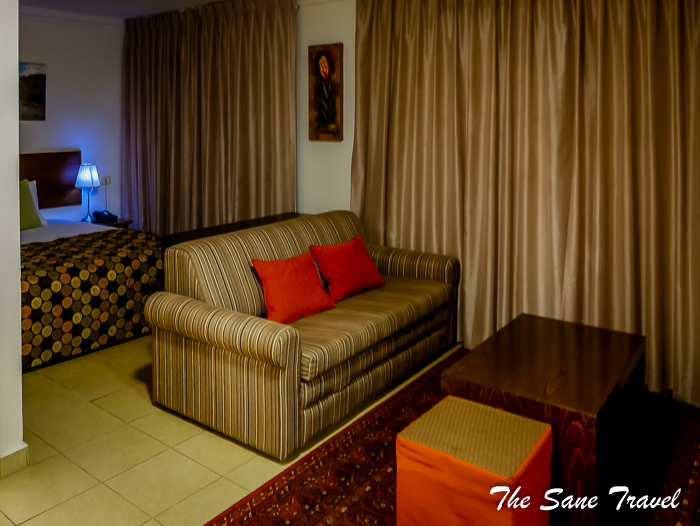 3) How to make the right choice for your hike?
When in Mitzpe Ramon, the operative word has to be "outdoors". The massive Ramon Crater is best viewed by hiking. There are lots of one day hikes marked throughout the Crater. A hostel or a hotel in Mitzpe Ramon can give you a map and explain the merits of each route (as can the visitor centre). The shortest hike is about 2 hours, with the longest taking all day. I hiked around 4km, setting off around 10am, and I got back around 2pm. It was one of my best traveling mornings ever. I had the whole place to myself, not another hiker in sight except for the final part of the hike, true traveling again. Following the trail markers, I walked down the limestone cliffs, which at the bottom turned to sandstone hills and colorful rock formations and climbed back to the town in the end. Geothermal activity left remnants of rock shards and what looked like volcanic rocks near the end of the trail. I even stumbled on some green plants and shrubs along the 4-hour hike.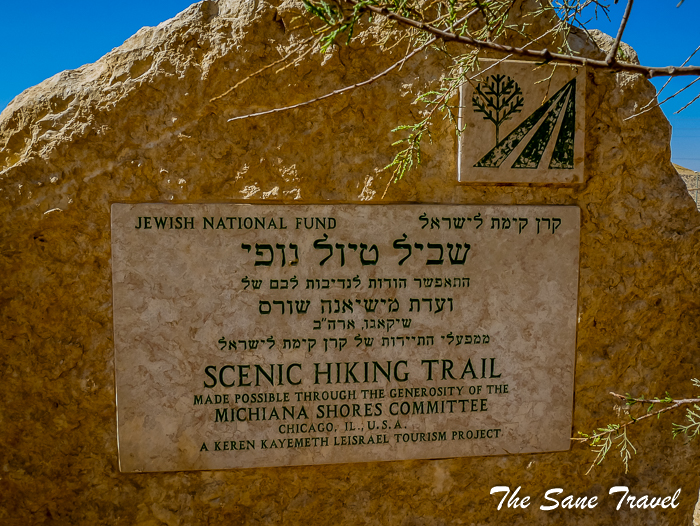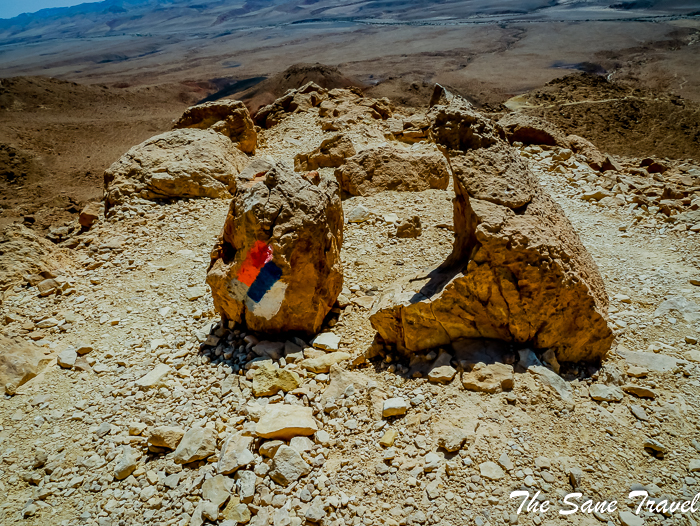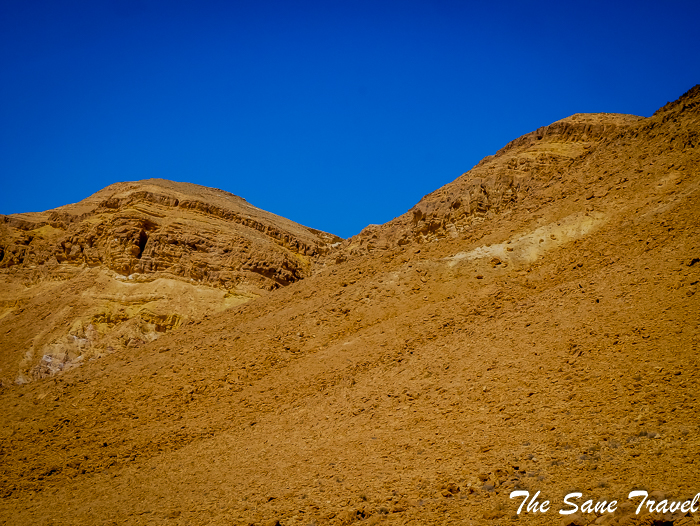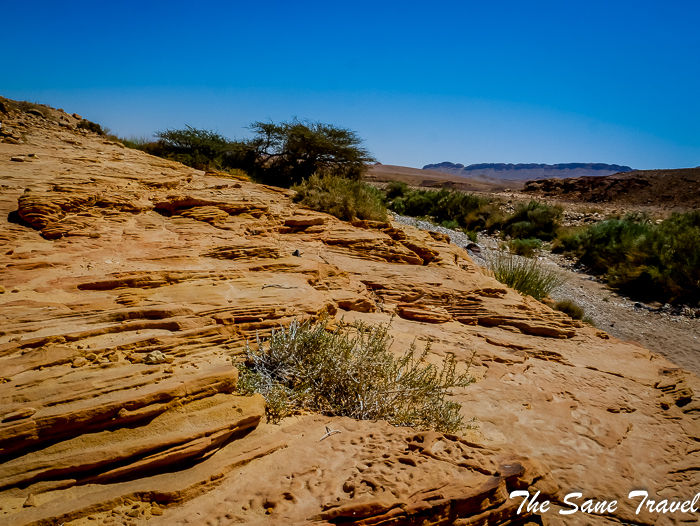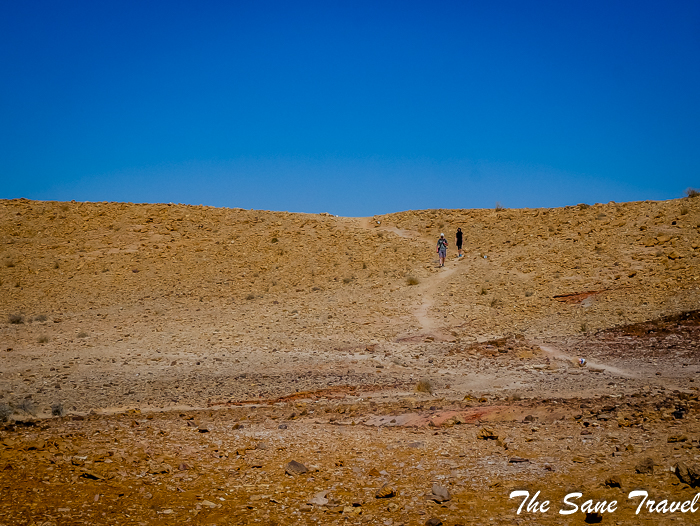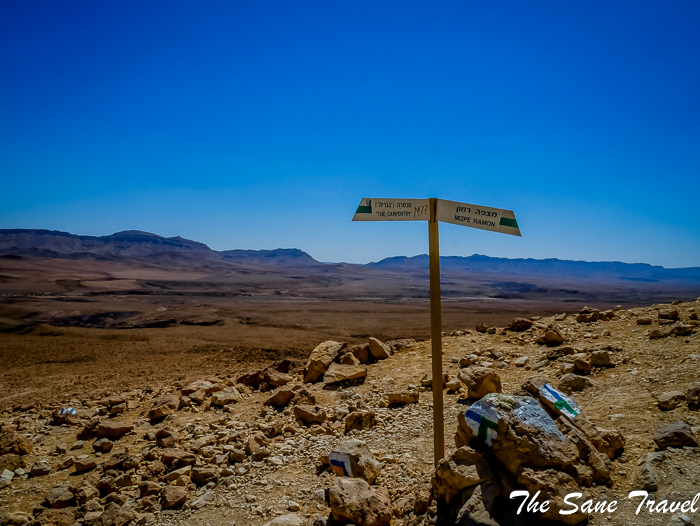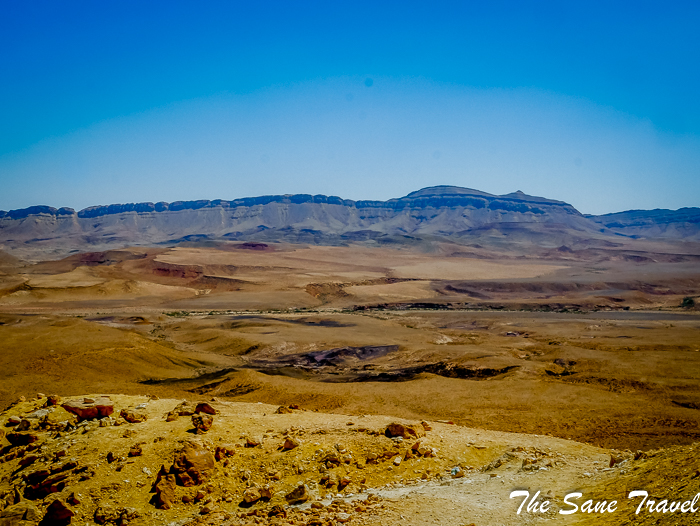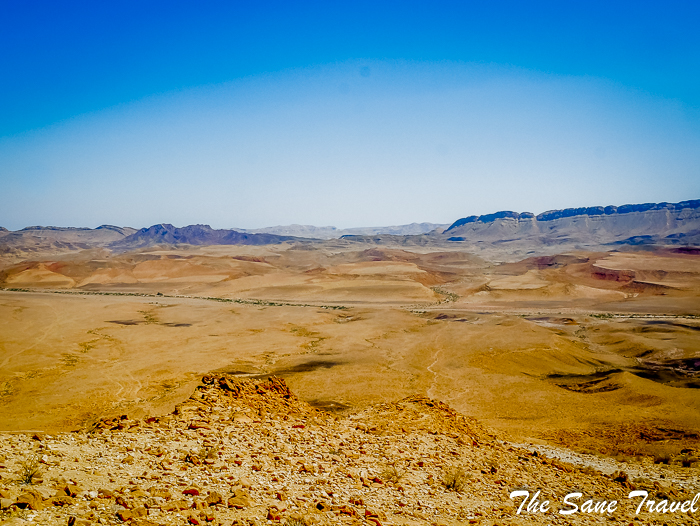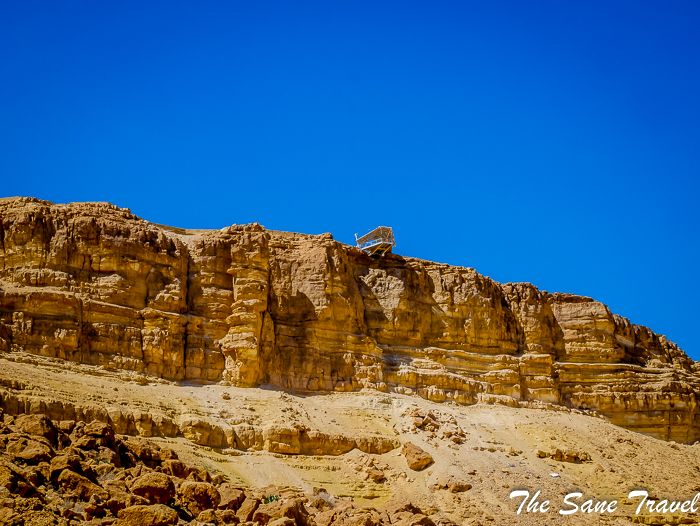 4) What to bring?
Before setting out on any hike in the area, you should always check about the latest weather and accessibility issues (if any), and let know the hotel or the visitor centre of your route and planned time of departure. Accidents are rare, but it's always best to be safe. Also take note that hiking after sundown is illegal, as is wandering off the marked trail. You must be aware that trails are like natural pathways with lots of small rolling stones on them, so they might be slippery. So wearing good walking shoes is a must. Another accessory is a hat protecting your head from direct sunlight. I also brought some water, and that was about it. As the hike was only 4 hours, the only guide I brought was a map of the crater with trails from the hotel. There's also an information tourist center in Mitzpe Ramon with even more suggested hikes and trails across the Negev Desert. In summer months it's better to hike in the early morning to avoid the strong desert sun.
5) Do not miss the sunrise and/or sunset!
The best place to view the sunrise is near to a visitor center from the lookout point. Just ask your hotel for directions. It is a sight not to be missed. There were animals including Nubian ibexes or desert goats and birds I saw just at sunrise, and later they disappeared. The Camel Hill lookout, a giant rock formation that had the shape of a camel, is the best spot in Mitzpe Ramon to view the sunset because it faces south over a bend in the crater.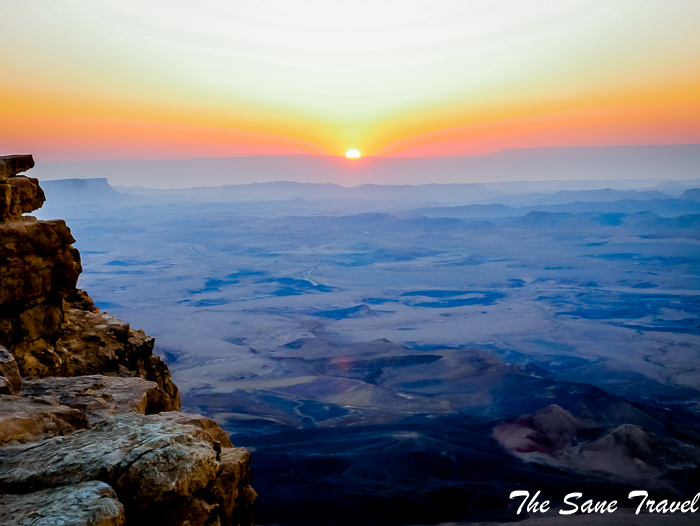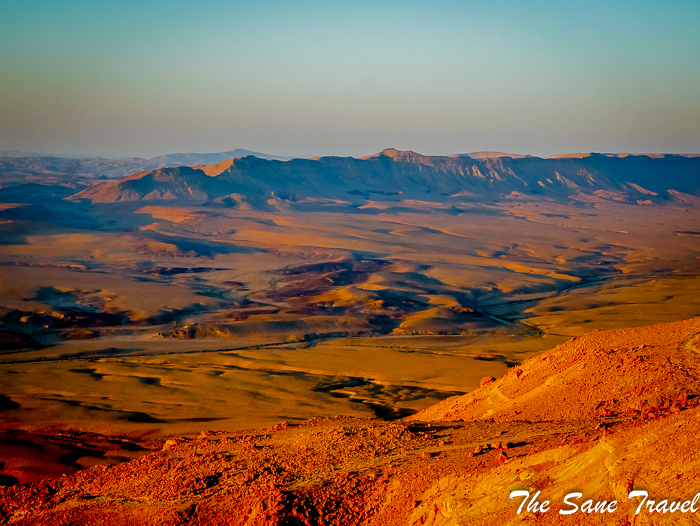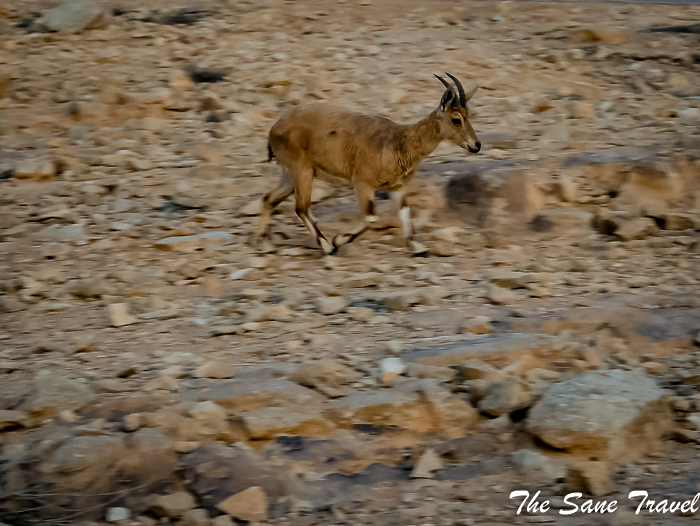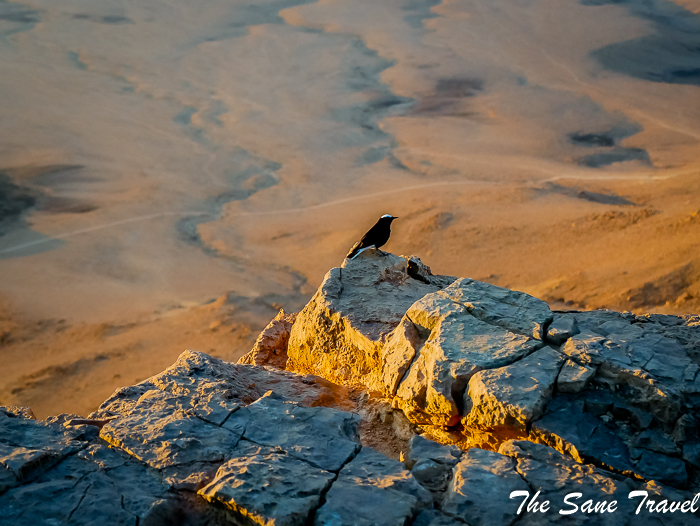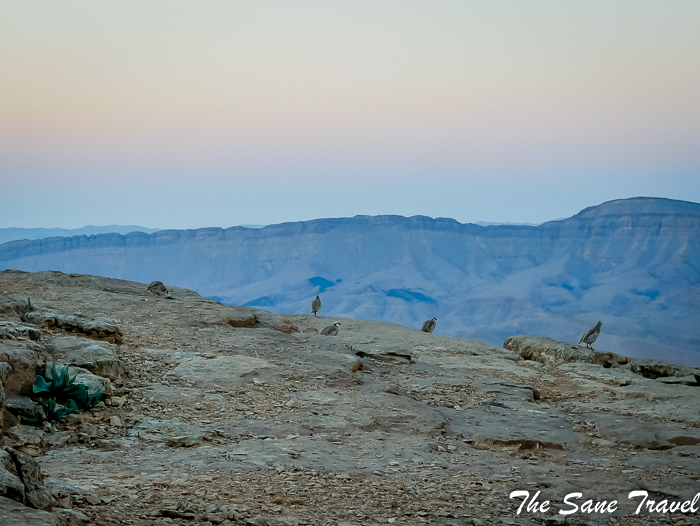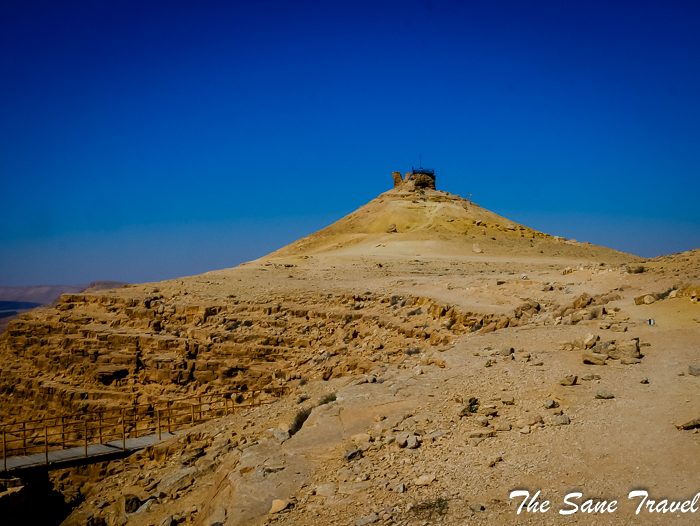 What kind of hikes is your favourite? Share in the comments section!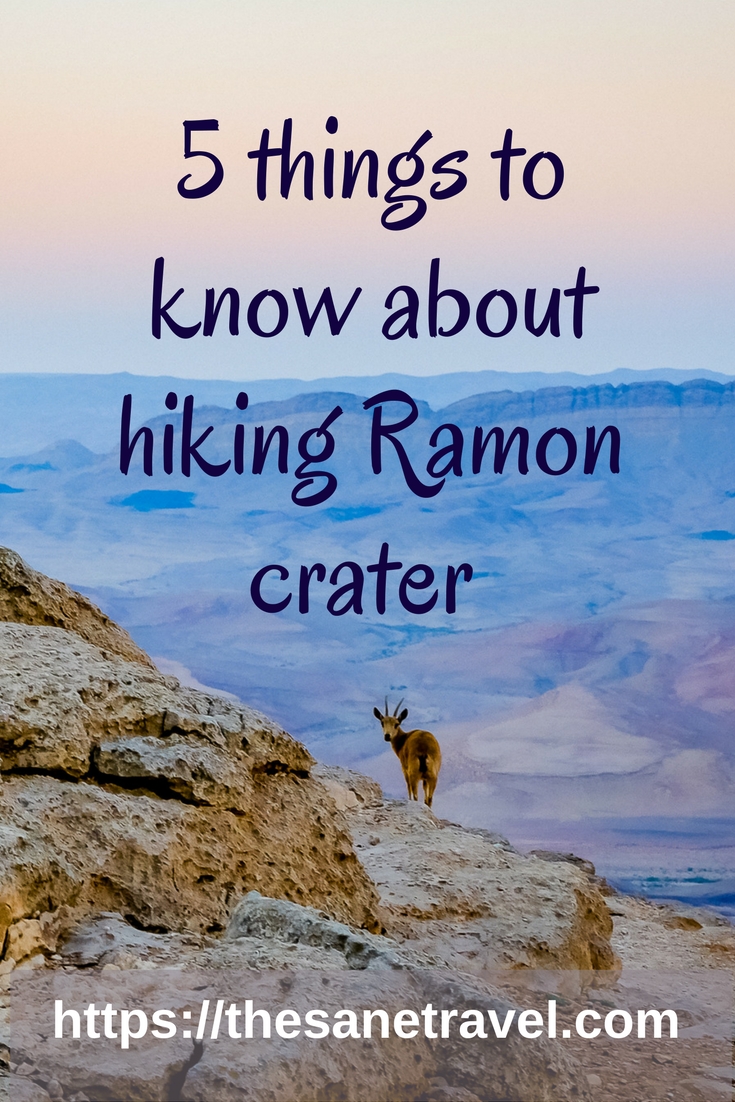 Published by Anita on May 05, 2017
Author: Anita Sāne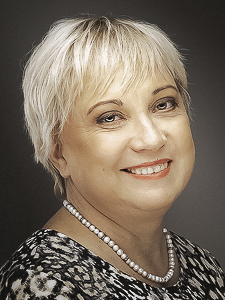 About the author
Anita is a part-time traveler, passionate photographer, and a retired career woman from Latvia, traveling mostly solo for more than 15 years. She is a skilled travel planner planning and executing her travels by herself. Anita wants to show you how to travel the world and open your mind to new experiences. Follow her also on Facebook, Instagram, Pinterest, Twitter, and Bloglovin.

{module Sign for my blog news! (2)}