Even though very likely the main reason for your Kenya visit is going on safaris, you may spend some time in the capital of Kenya. So a question is what to do in Nairobi? Here is my answer with an itinerary on how to spend your day with the best places to visit in Nairobi.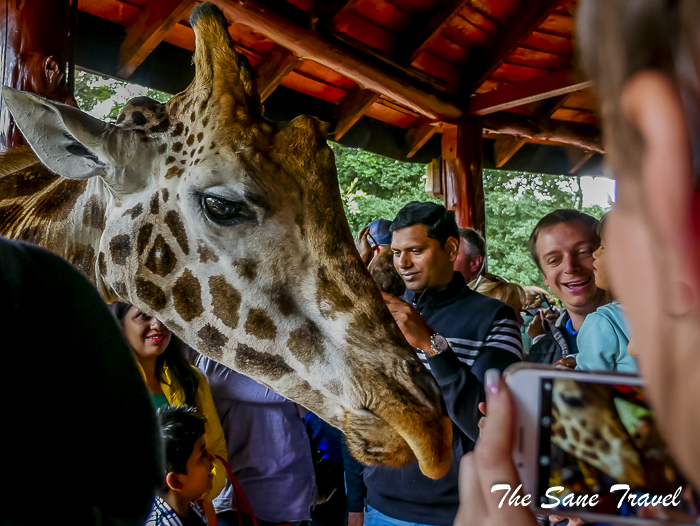 Morning 9.00-10.30
Visit Nairobi National Museum
Use the opportunity to learn more about Kenya when you visit Nairobi National museum housing collections of Kenya's history, nature, culture, and art, revealing the richness of Kenya and its people. It is located less than two miles from the city center at Museum Hill. The site was opened in 1930 as a repository that preserves the history and culture of Kenya. After renovation and expansion, the museum was reopened in 2008. Did you know that Kenya has the largest number of fossil human remains in Africa consisting of about 1000 individuals? One of the sections of the museum is devoted to them. Upstairs in the people section, there are displays of the cultures of various tribes in Kenya. Also, the museum contains dinosaur fossils found in Kenya and a rich collection about the country wildlife. My favorite was the exposition about Joy Adamson including her paintings of the people of Kenya. The museum also has shops selling local handmade jewelry and souvenirs.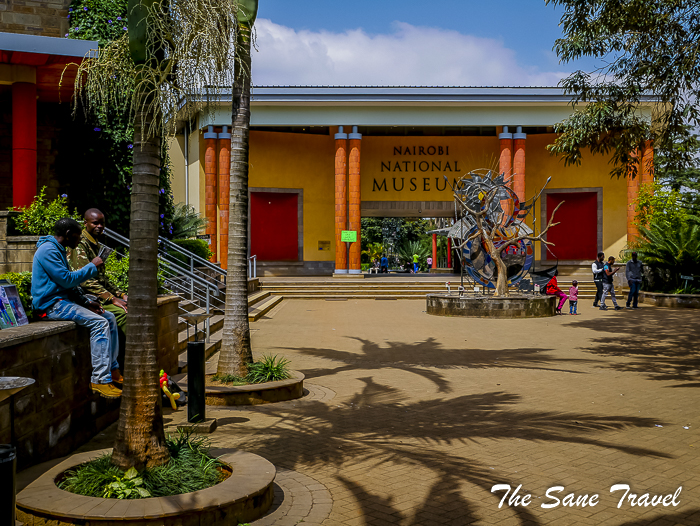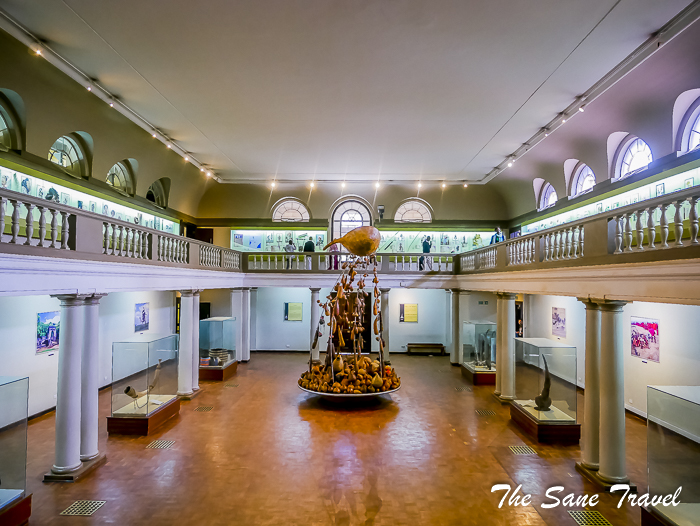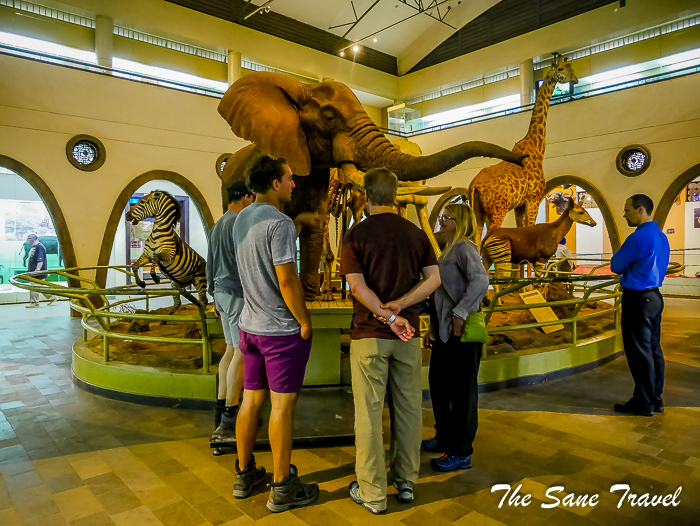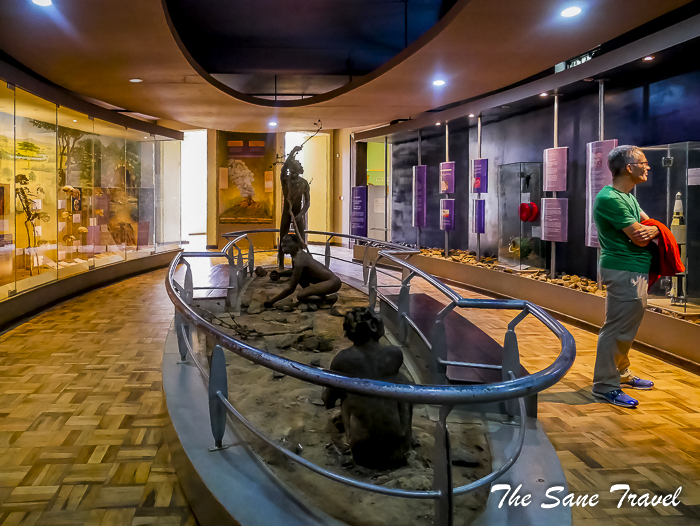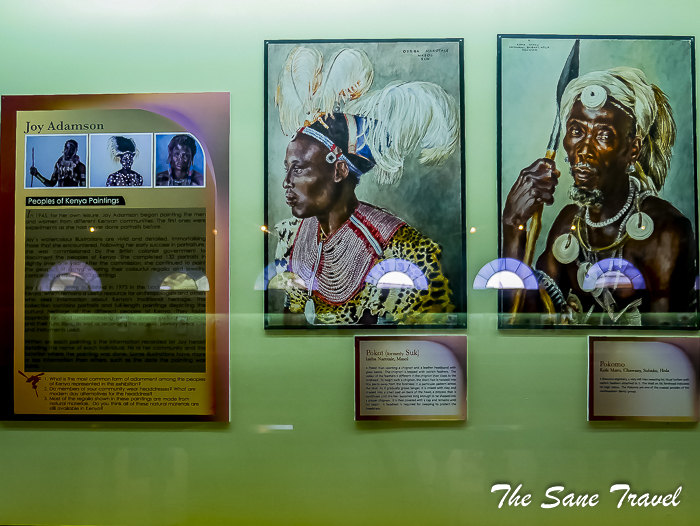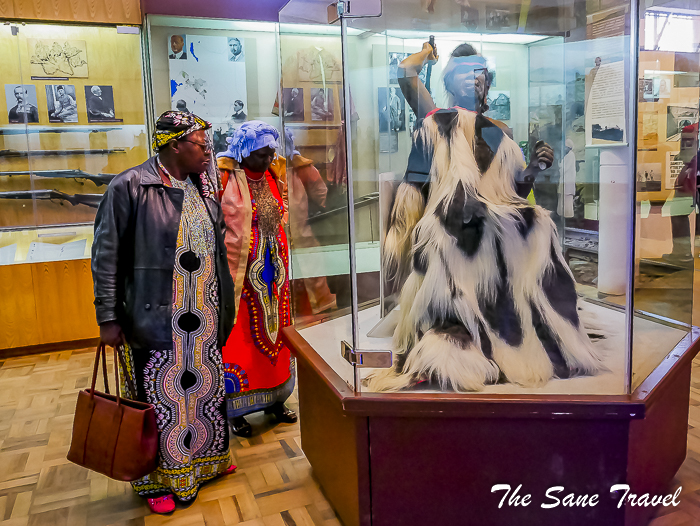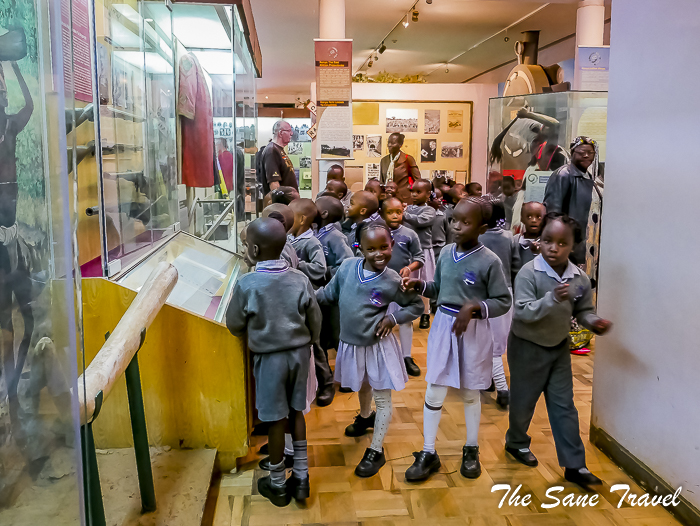 Another major tourist attraction within the grounds is the Snake Park that has just been recently refurbished. The museum is open all 356 days of the year.
11.30-12.30
Visit the Giraffe Centre
It is the only sanctuary in the world within a capital city where you can come into a very close contact with a giraffe. So use this exciting opportunity to see, touch and feed giraffes there. Giraffe Centre of the AFEW (African Fund for Endangered Wildlife) is located in Langata, just outside Nairobi, some 40 minutes by car from the city centre. There are ten Rothschild Giraffes in the centre. Rothschild's giraffe is one of three subspecies of giraffe found in Kenya together with the Masai giraffe and the Reticulated giraffe. The Rothschild's giraffe is easily distinguished from other giraffe subspecies by its unique appearance. Their most defining feature is that there are no markings found below the knees, making the Rothschild's giraffe easy to recognise in the field. Unfortunately, with fewer than 2000 individuals remaining in the wild, the future is still uncertain for the Rothschild's giraffe.
The Giraffe Centre is open from 9 AM to 5 PM, seven days a week. Feeding and tours operate throughout this time. The platform provided allows you to get very close to those awesome animals.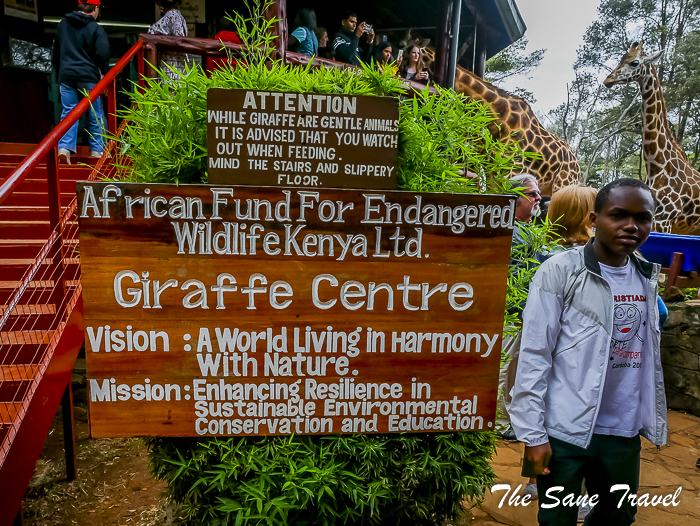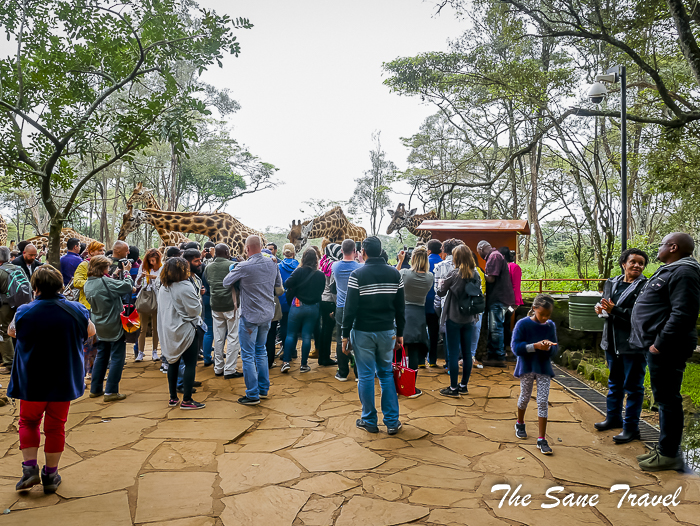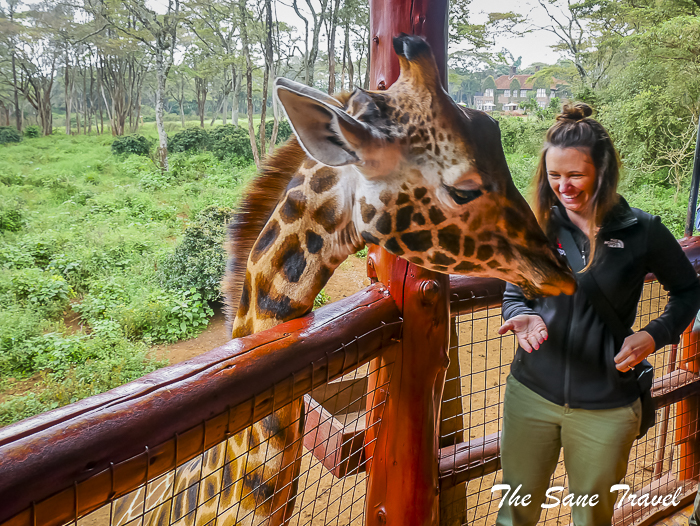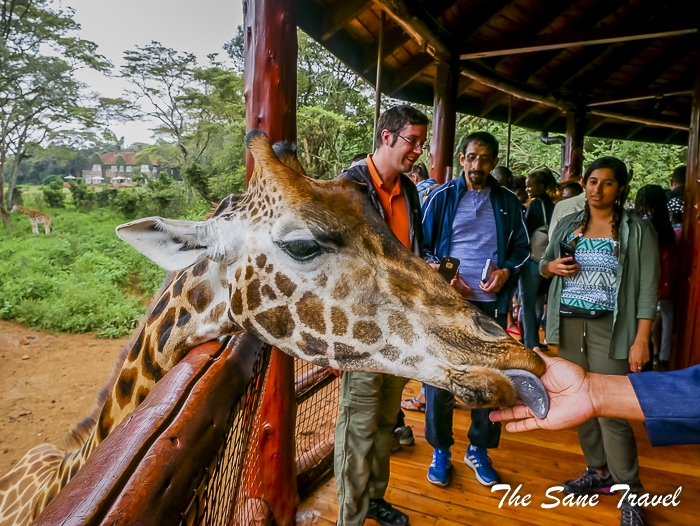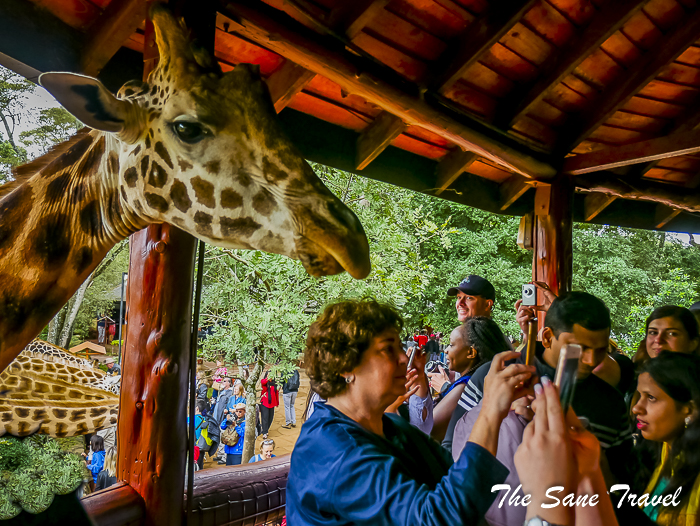 Remember to carry a valid identification card with you.
12.30-14.00
Buy souvenirs and have a lunch at Utamaduni Crafts Centre
Utamaduni Crafts Centre is located not far from Giraffe Centre in Langata. Utamaduni, meaning culture, tradition, and folklore, opened its doors over 20 years ago and it is recognized as one of the best craft markets in Nairobi. You can sit in the beautiful garden with refreshments and then make your way through shops, where friendly staff will assist you and help pack or ship if needed. The two storey Kikuyu-style house offers a special shopping experience, housing almost 20 shops with a wealth of Kenyan culture inside. You will find there antiques, wood carvings, bronze items and jewelry of the highest quality. Shops also feature Masai items, Kisii stone, African fabrics, an awesome array of Kenyan baskets, hand-beaded glassware, carved wooden bowls and other unique treasures.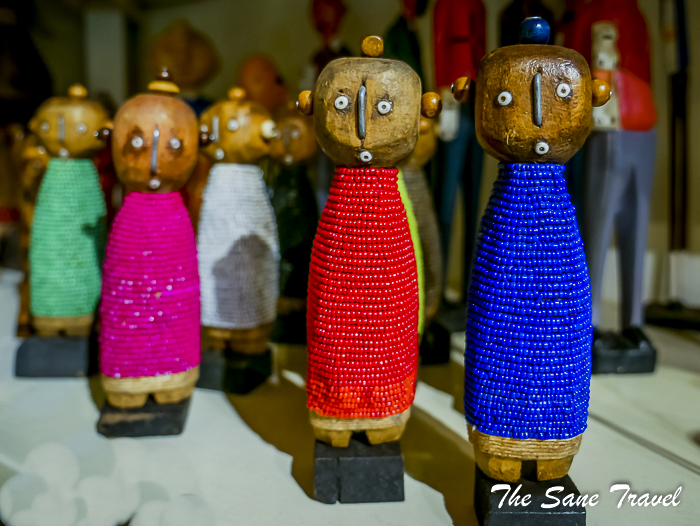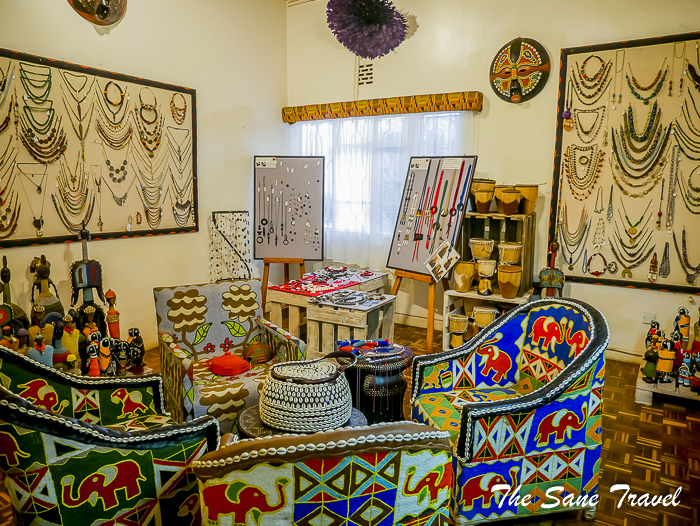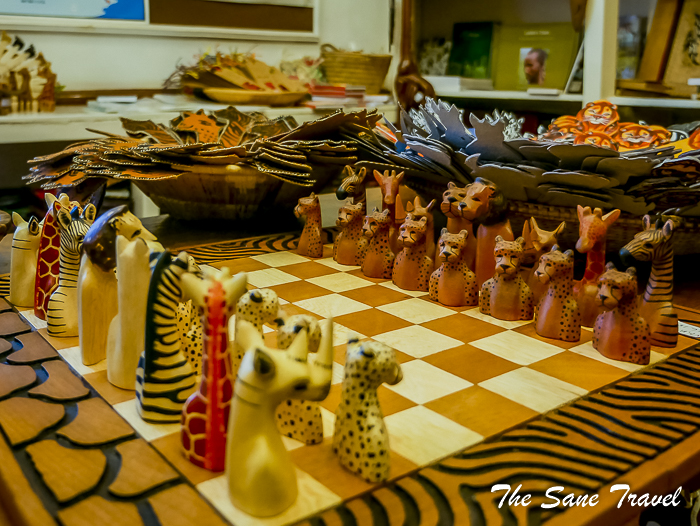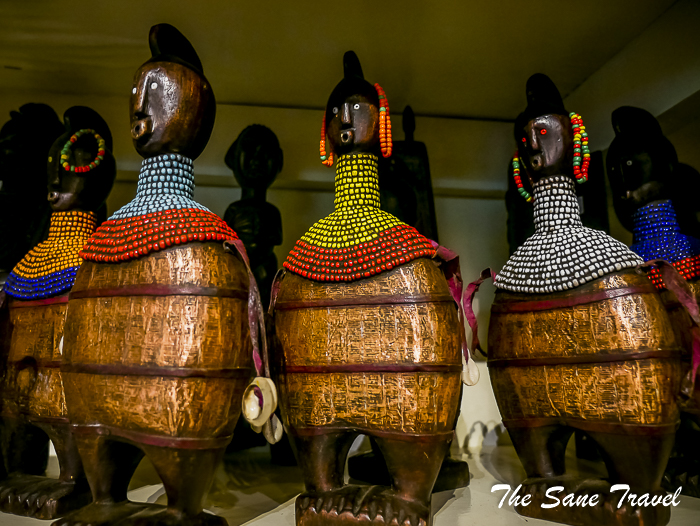 The children's shop stocks fantastic toys. Utamaduni also has a souvenir shop where visitors can purchase postcards, African music soundtracks and much more. After this exciting shopping experience, you can have a lunch in the Verandah restaurant, offering a wide range of menu items including homemade soups.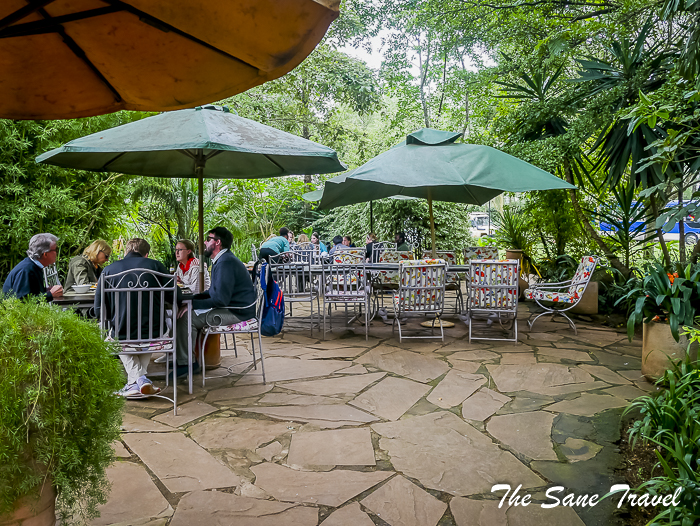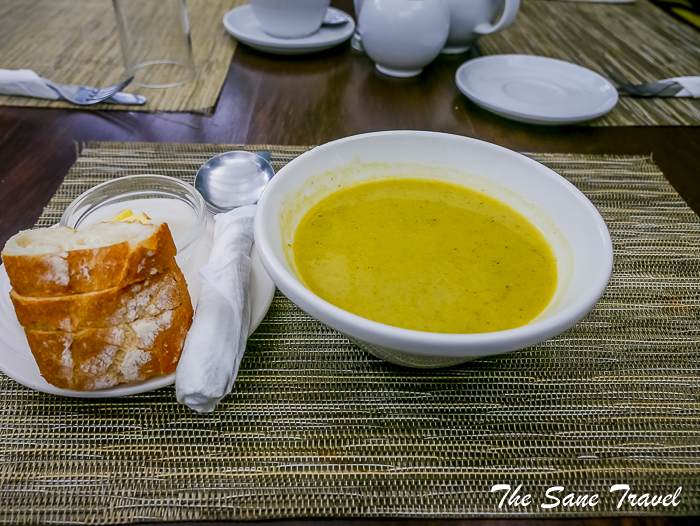 Zanzibar fish soup is especially recommended. Many exotic birds will keep you entertained while you have your meal.
14.00-17.30
Make sure you are on time for a dance performance at Bomas of Kenya
You would not want to miss the traditional dances and acrobatic show that starts at 2.30pm during weekdays and 3.30pm on weekends and public holidays. There are 44 different tribes in Kenya and here you can learn more about some of them through their dances. The show also has an acrobatic part in it.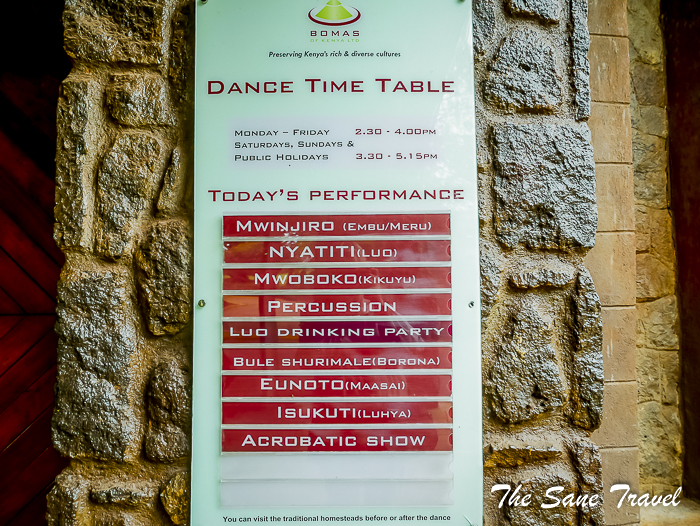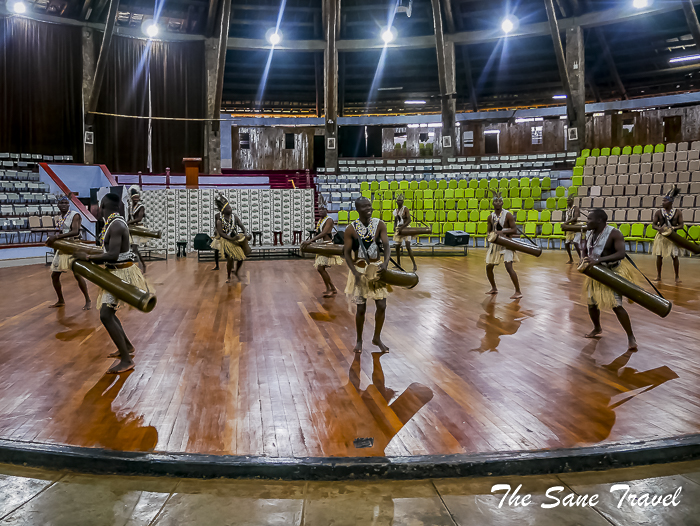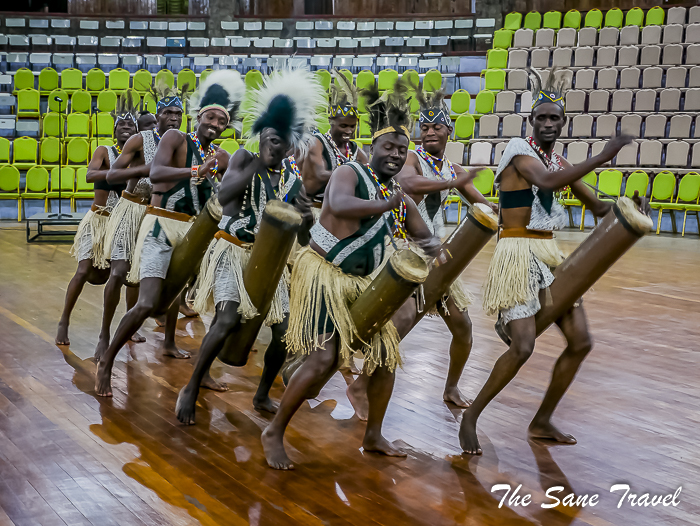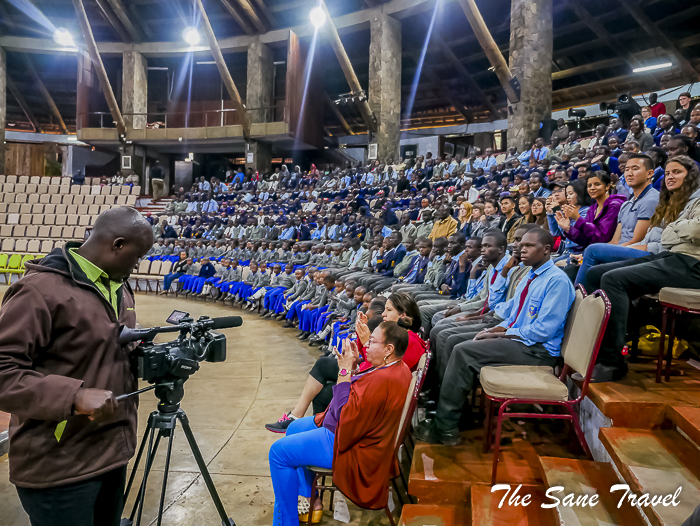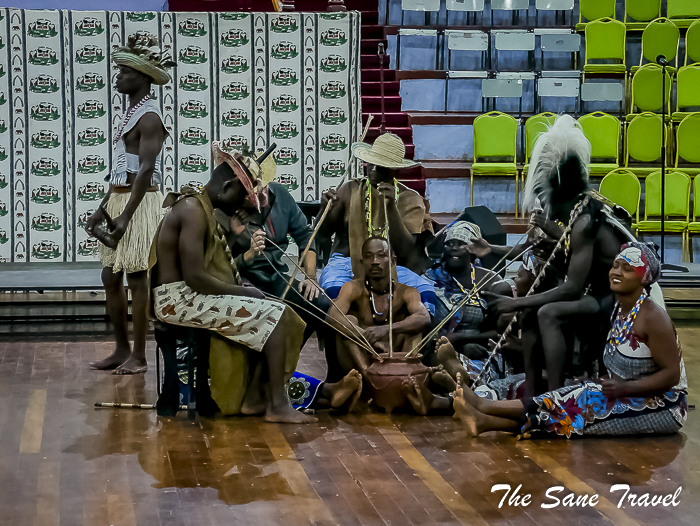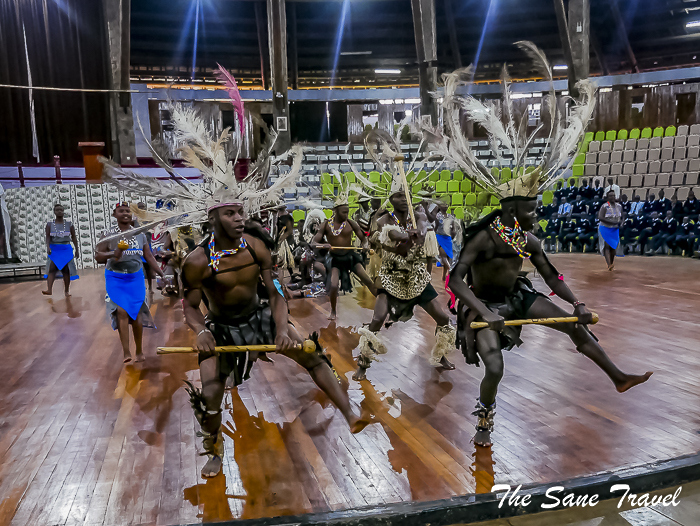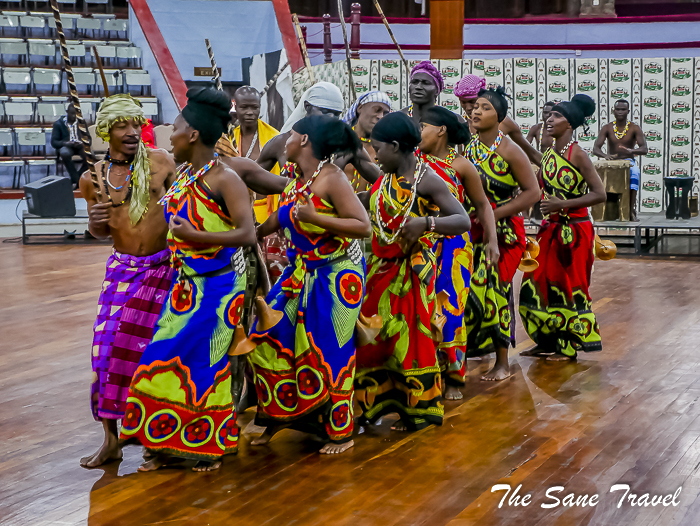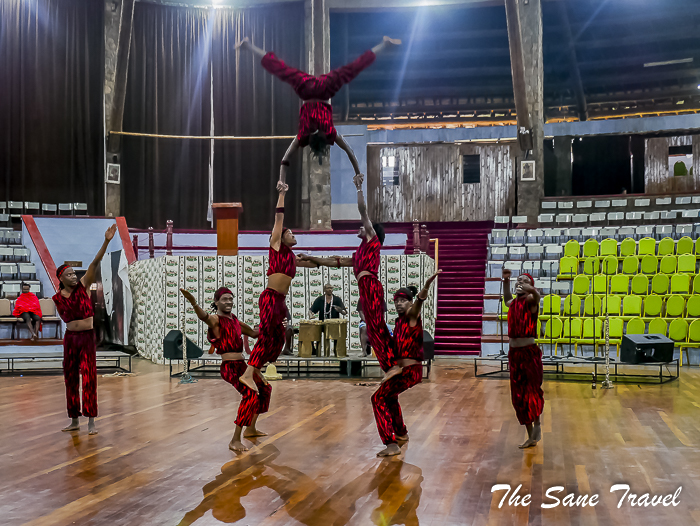 The performance lasts for about 1,5 hour. Before or after the performance take your time to see many different ''Bomas'', enclosed homesteads, each one representing a major ethnic group in Kenya so you can have an insight into Kenya in miniature. As you may guess, the word Bomas was derived from "Boma", a Swahili word for an enclosed homestead.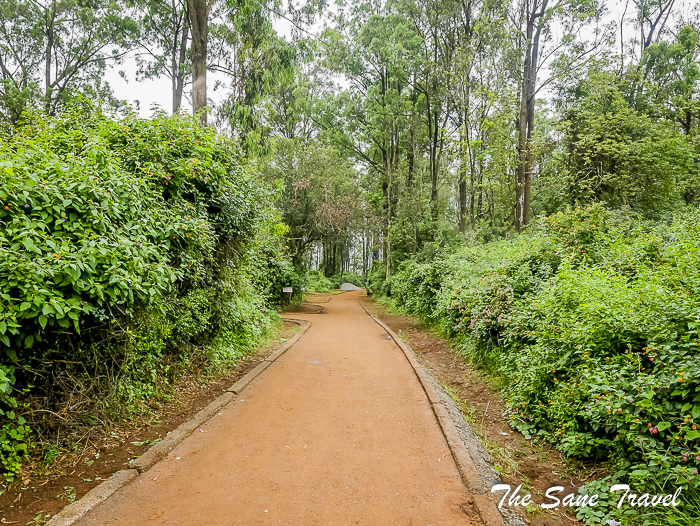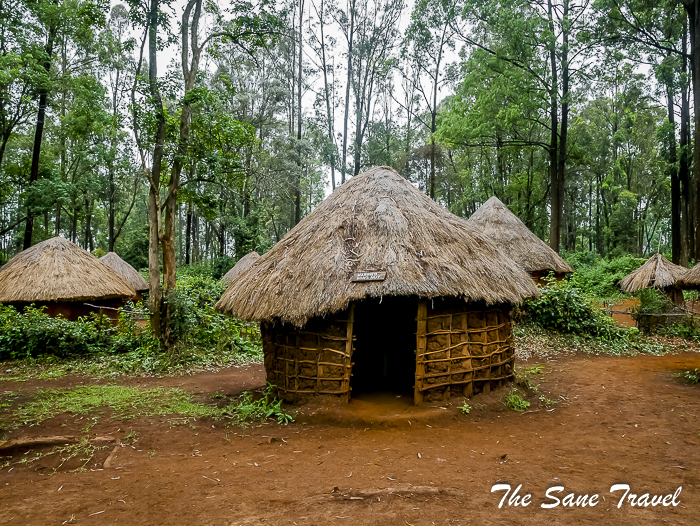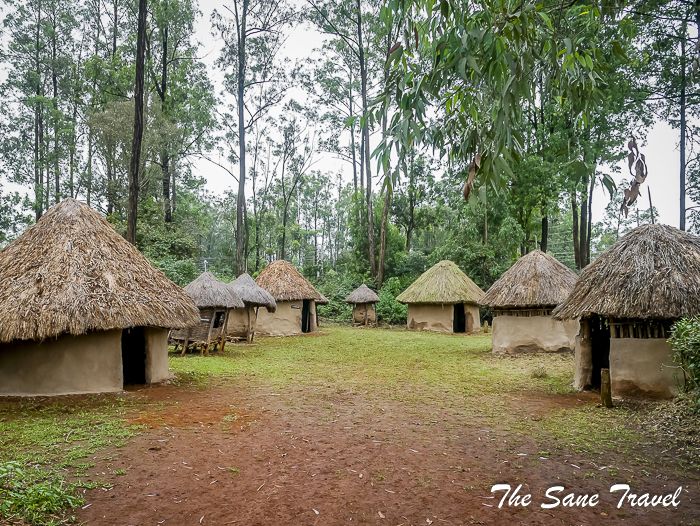 It's interesting to note that Barack Obama Senior planned the establishment of Bomas in 1971. Bomas is open daily - 10:00 AM to 6:00 PM.
Places I haven't visited but you could
Visit the elephant orphanage of David Sheldrick Wildlife Trust. It is open to the public just for one hour a day from 11 am - 12 noon, allowing you to observe the feeding of baby elephants, so you have to plan your visit accordingly.
Practical information
If you plan to do this itinerary especially when skipping the museum part of it, stay in the Karen area of Nairobi because it's close to these places and also beautiful itself. To get around cheaper and easier, using Uber is recommended, so buy a local SIM card on arrival to use their services in an affordable way. If you want to stay close to the city centre, I recommend Nairobi Serena hotel.
Like it? Pin it!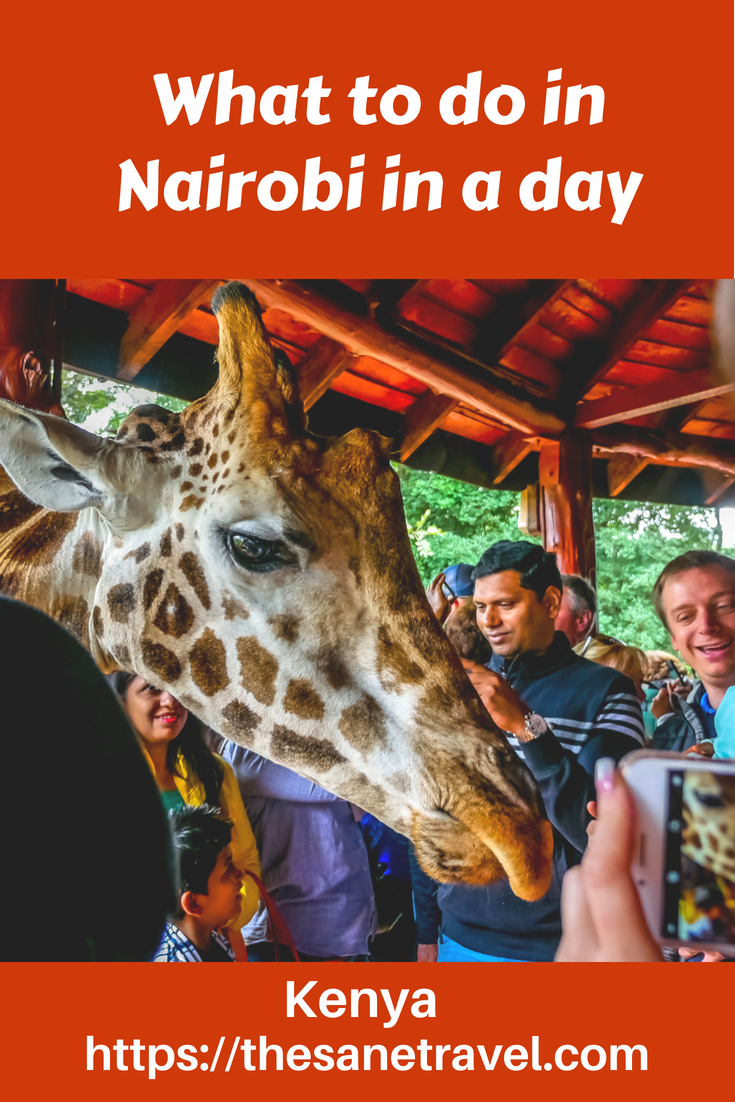 What did you think? Have you been to Nairobi? Or perhaps you're thinking of visiting there in the near future? Either way, I'd love to hear from you so please add your comments below.
Published by Anita on July 27, 2018
Author: Anita Sāne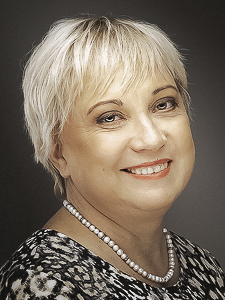 About the author
Anita is a part-time traveler, passionate photographer, and a retired career woman from Latvia, traveling mostly solo for more than 15 years. She is a skilled travel planner planning and executing her travels by herself. Anita wants to show you how to travel the world and open your mind to new experiences. Follow her also on Facebook, Instagram, Pinterest, Twitter, and Bloglovin.

{module Sign for my blog news! (2)}