No trip to Riga, Latvia is complete without visiting Jūrmala, the seaside resort. First of all, it is close to Riga and easily accessible by train in half an hour, and secondly, its white sandy beaches are just incredible. If next summers will be as hot as the one of 2018, it could become an excellent beach and swimming destination in the near future. In the years before, the sea was not warm enough for swimming most of the time. Jūrmala offers not only white sand beaches and pine woods next to them. There are many things to see and do apart from that, so here is my list of things to do in Jūrmala besides spending your time on an excellent beach.
1 Walk Jomas street
Jomas street is one of the oldest and central streets of Jūrmala with restaurants, summer terraces, hotels, and cafes. The name of the street in Latvian means parallel lines in the sand of dunes. A bit more than one kilometer long Pedestrian Street is well worth walking it all.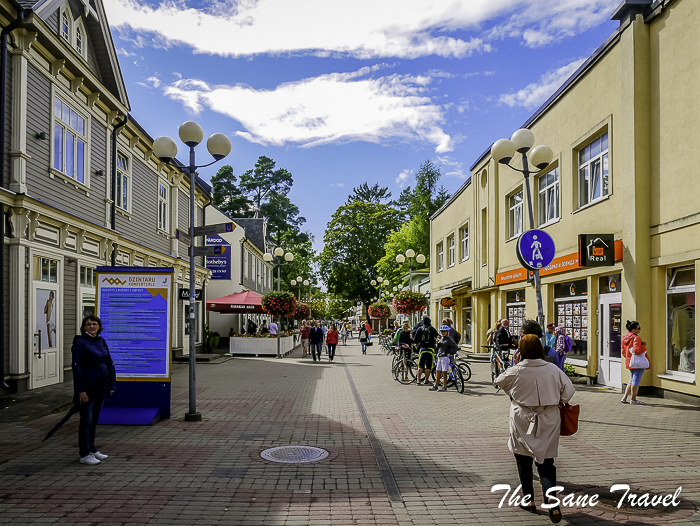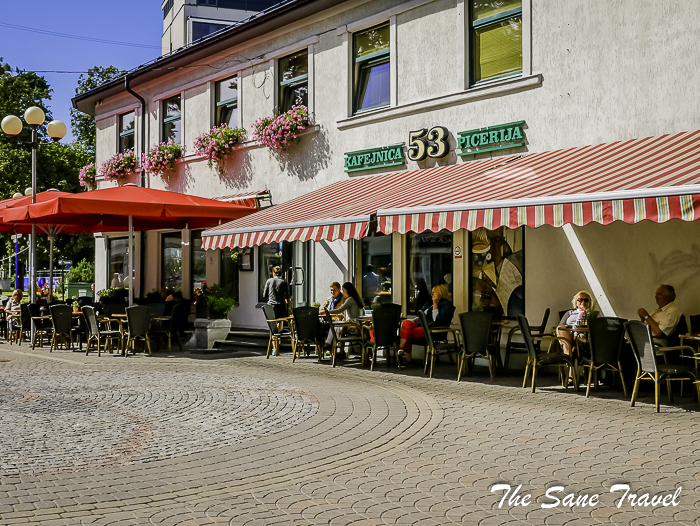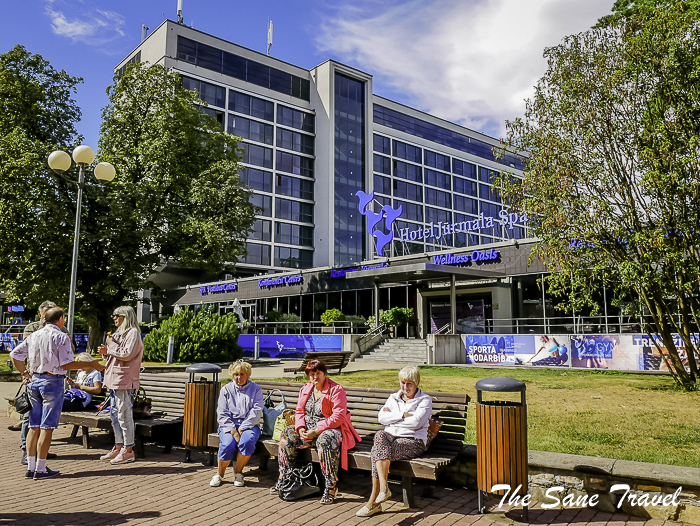 Jomas street festival takes place every year in July. Guests are entertained with theatre plays, musical performances, and a special program for children.
2 Attend a concert at the Dzintari concert hall
One of Jūrmala's highlights is the Dzintari Concert Hall. It dates back to the end of the 19th century when it was known as the Edinburgh Concert Hall. Today it has an open summer stage known as the large hall, and the recently renovated small indoor hall. In the summer the large hall is busy with performances every day so you can find a concert or event for your taste quite easily, for example, Ballet stars in Jurmala, Guidon Kremer and Chamber Orchestra Kremerata Baltica, Festival Summertime of Inese Galante, Opera Festival, as well as concerts of many Latvian performers. I would like to draw your attention to the Riga Jurmala music festival. It is intended to become the most significant annual cultural event in the Northern European region and it's marked on a grand scale. The festival organizers have chosen to accent musicians whose names appear on the marquees of the world's most prestigious concert halls, yet have rarely, or never, performed in Latvia. Riga Jurmala Music Festival has been chosen by Italian site "The Blog Art Post" as one of the top 12 festivals in Europe for summer 2019, alongside Festivals Bayreuth, Lucerne, Verbier, and the BBC Proms. The pride of Latvia, maestro Mariss Jansons and his Bavarian Radio Symphony Orchestra; the legendary Zubin Mehta and the Israel Philharmonic Orchestra; Mikhail Pletnev and the Russian National Orchestra; and British rebels and pioneers Gianandrea Noseda and the London Symphony Orchestra are stars of Riga Jurmala festival in 2019. So book your tickets not to miss this great opportunity.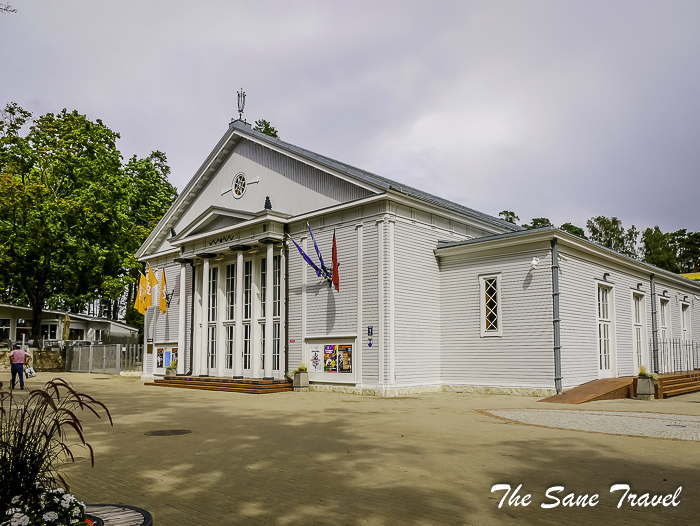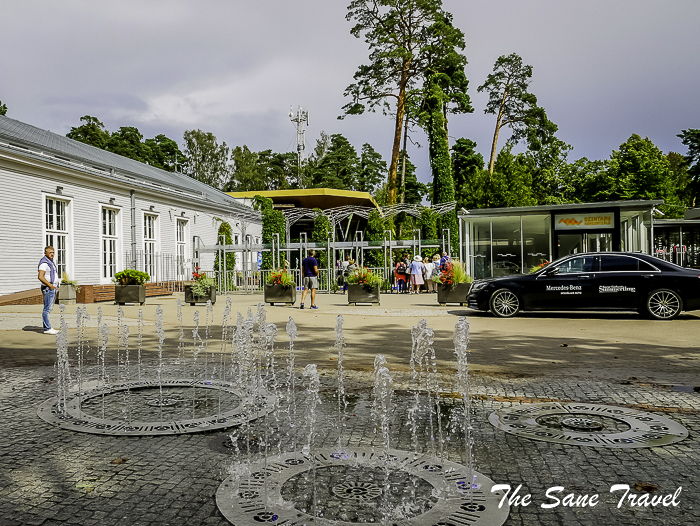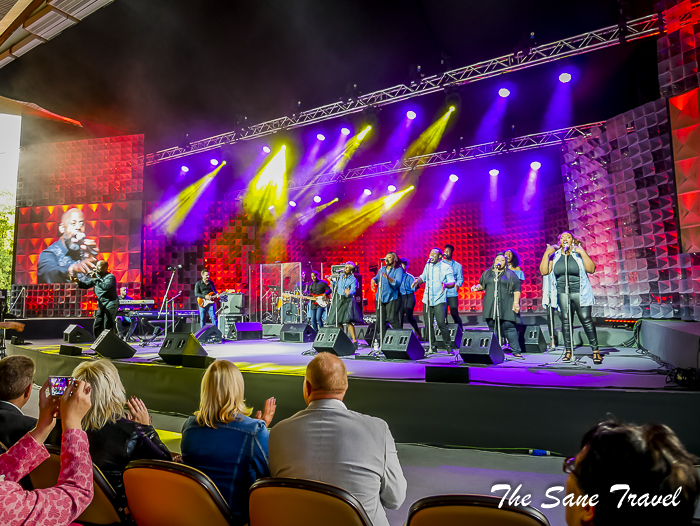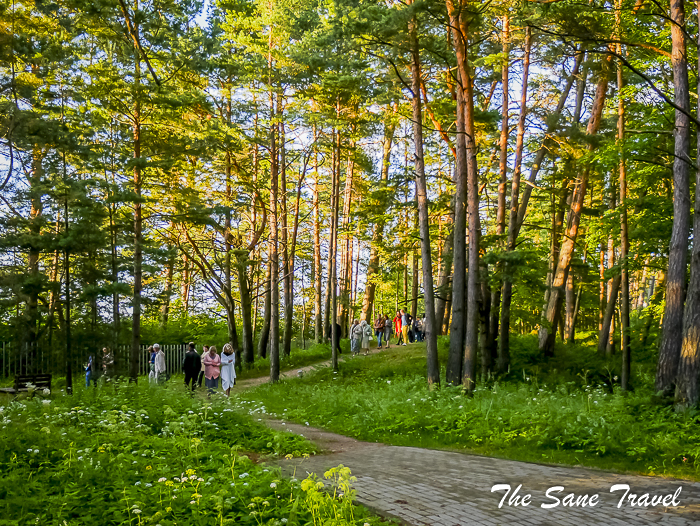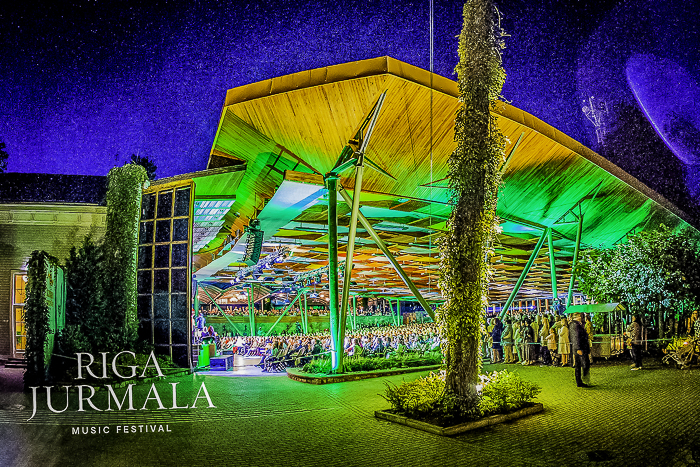 3 Visit the summer house of Mr. Morberg
The house was built at the end of 19th century and was owned by Latvian architect and patron Kristaps Morbergs. His summer house is a monument of neo-Gothic wooden architecture of that time. The current owner of the building is the University of Latvia. The spectacular interiors of Morberga seamlessly combine the styles of Gothic, Renaissance and Art Nouveau. It features high ceilings, large windows, ornate stained glass, terraces, and towers.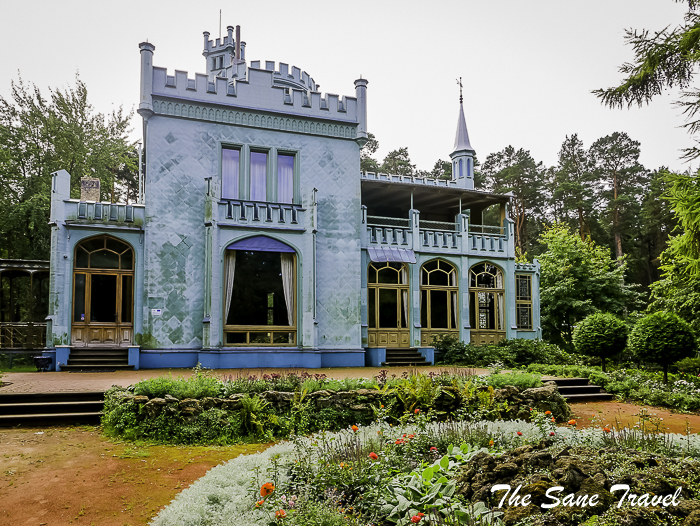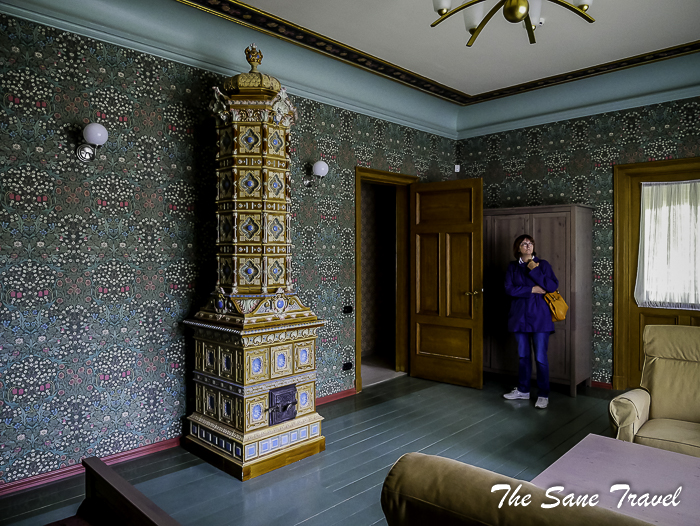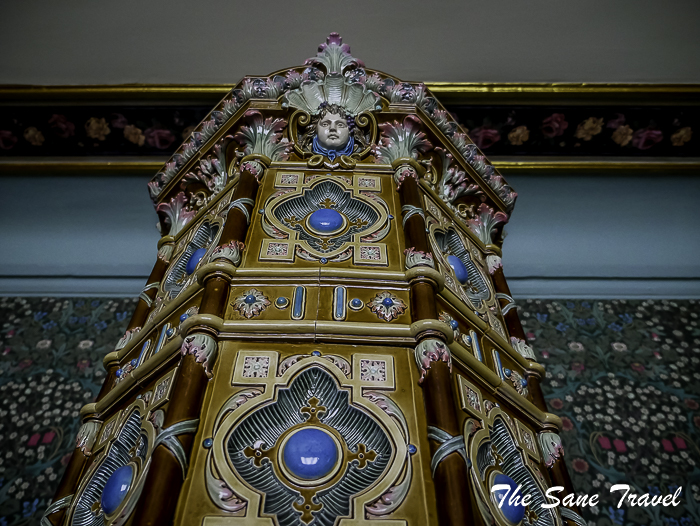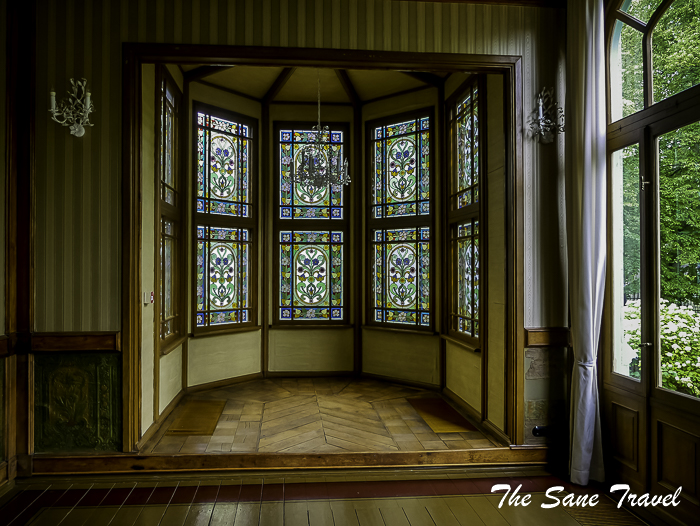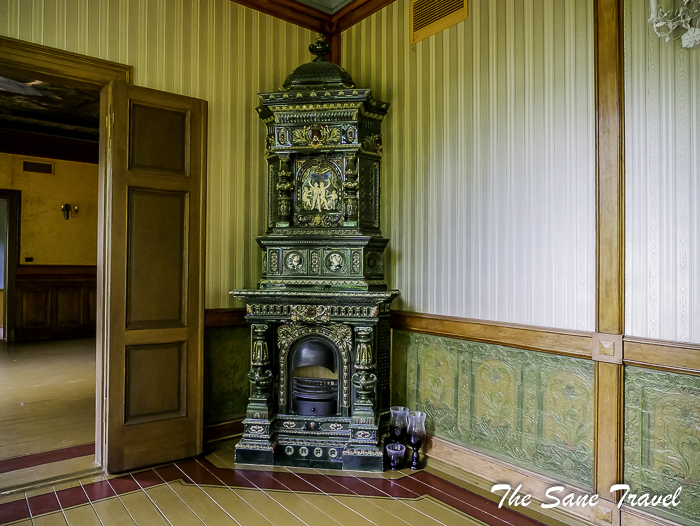 You can order a tour or rent all or part of the premises. Guests can prepare their meals in the modern kitchen equipped with all necessary facilities. A dining room with a TV is also available and breakfast is prepared by the summer house's masterchef. Address: Dzintaru prospekts 52/54.
4 Be active at Dzintari forest park
Two hundred year old pine trees and the bilberry bush are the greatest treasures of Dzintari forest park. The park is intended for the fans of both active and relaxing leisure activities. Infrastructure objects are located evenly throughout the park and are connected with a wooden board foot-path raised above the ground.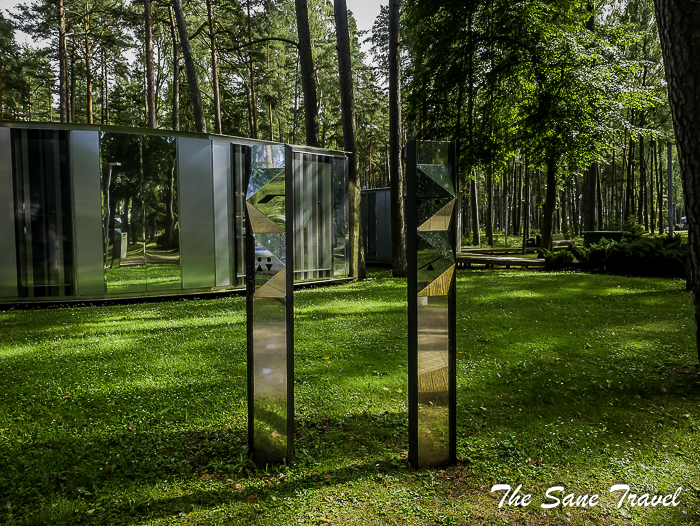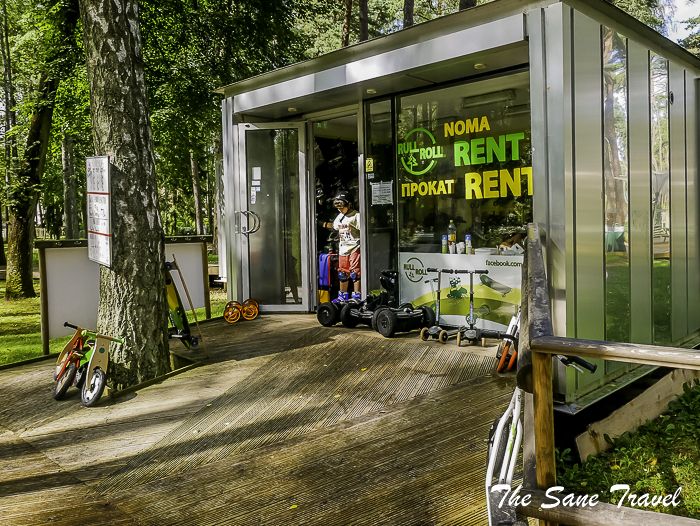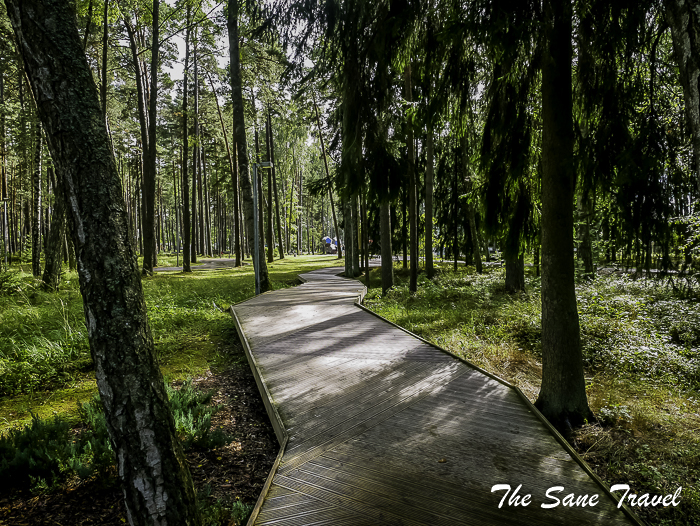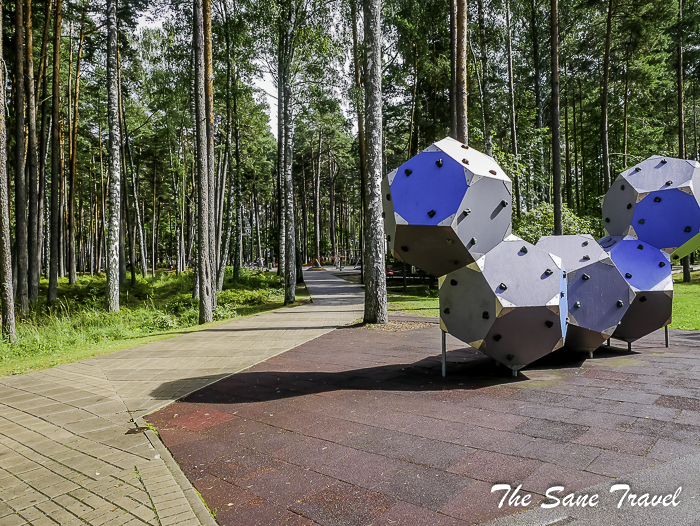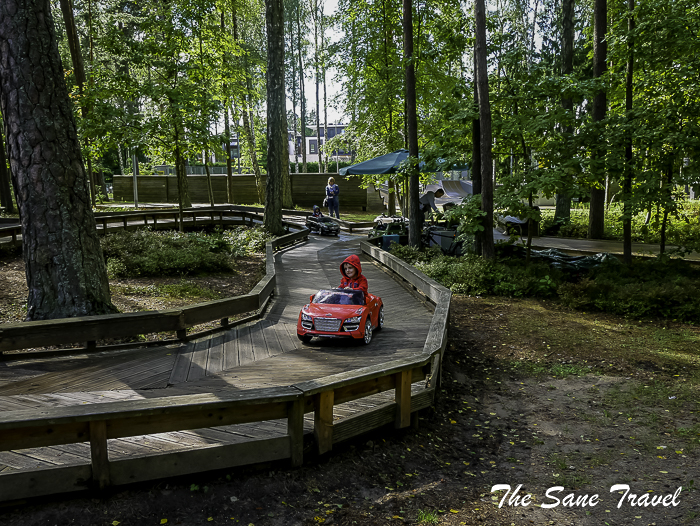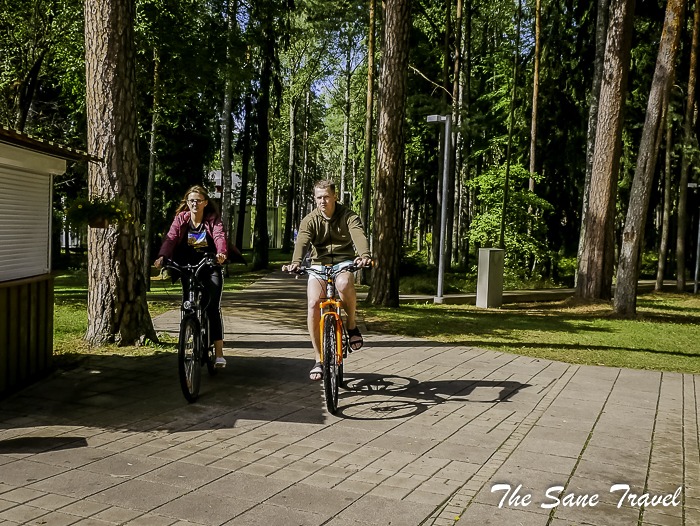 I used to skate on a skating track in the middle of the park for a few years. I can say that it is excellent for skaters. A pedestrian bridge separates skater and pedestrian paths. Cross-country skiing is available in winter. The viewing tower of the park with a platform at the height of more than 30 metres offers awesome views of Jūrmala. The park is open all year round. It is free of charge during the open hours of the forest park.
5 Visit Aspazijas house even if you don't know anything about her
During Latvia's first period of independence, Rīgas Jūrmala was the home of Latvia's most famous literary couple, poet Rainis and his wife, feminist writer Aspazija. She spent the last 10 years of her life in this two-story wooden summer house (1933-1943). The building is a national architectural monument built at the beginning of the 20th century. The museum helps to experience the spirit of the last century, via household items and interiors and also projected holograms and interactive educational games, including many holograms of cats, I promise. The entrance is free of charge.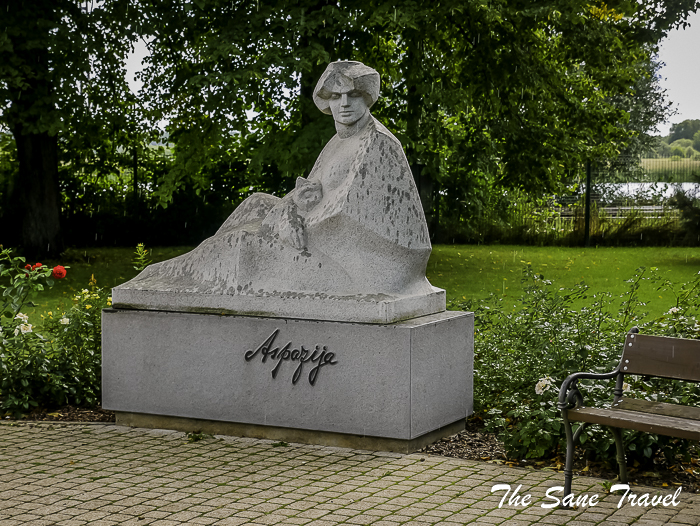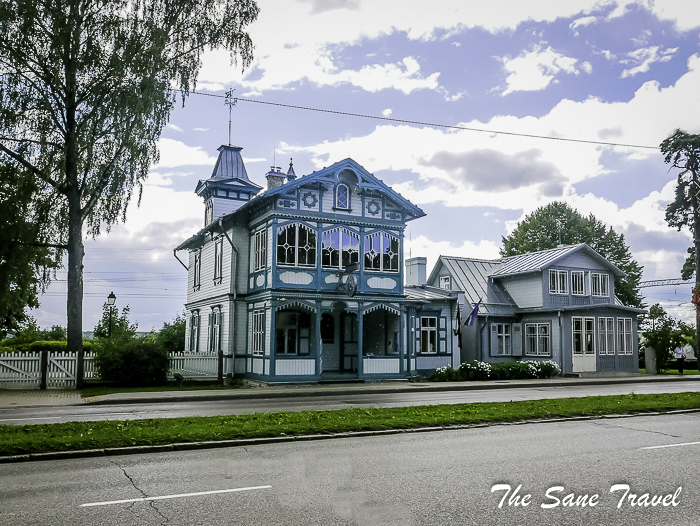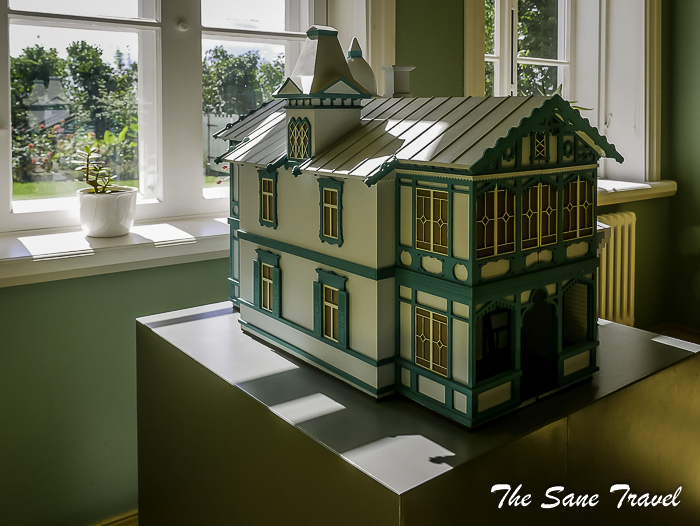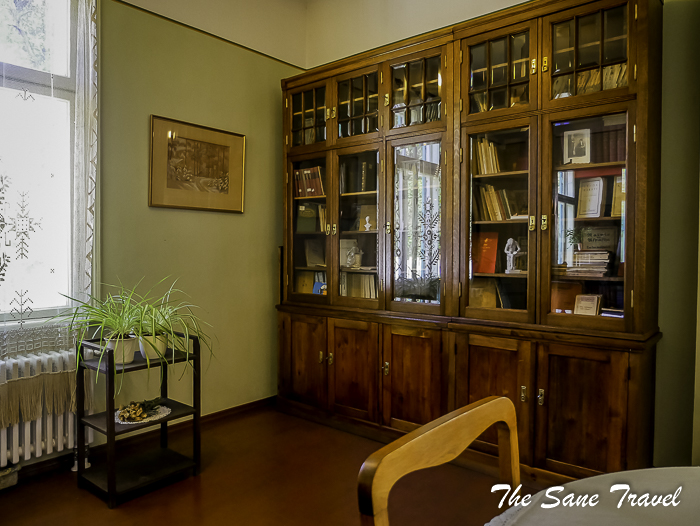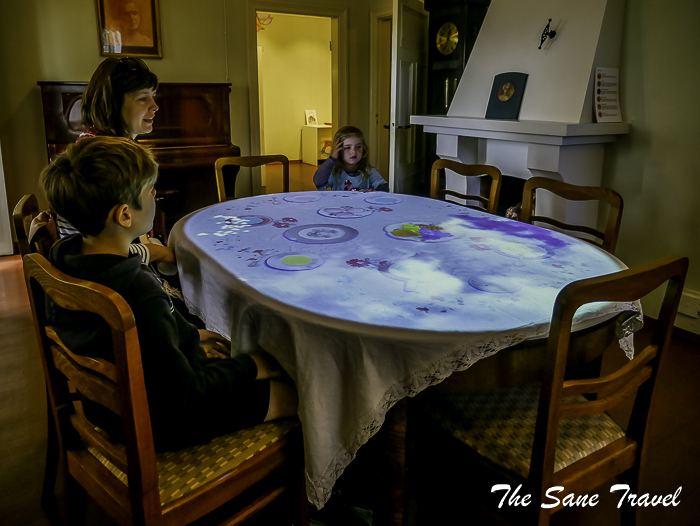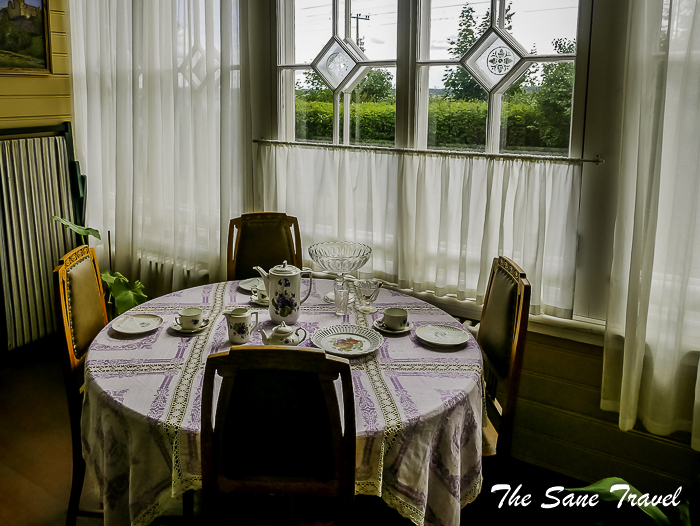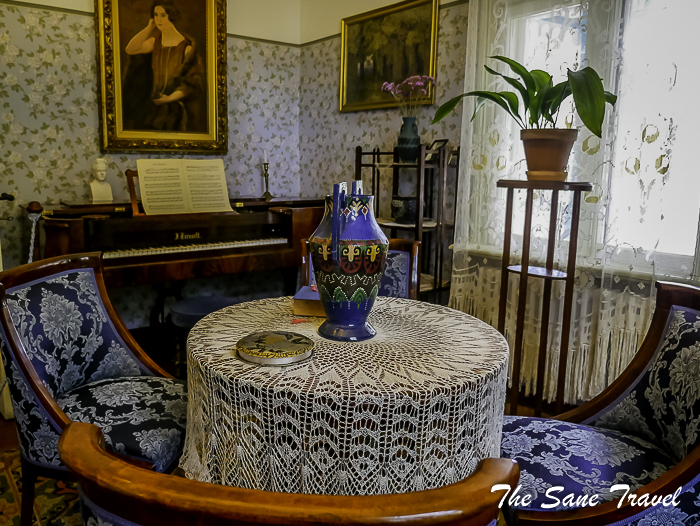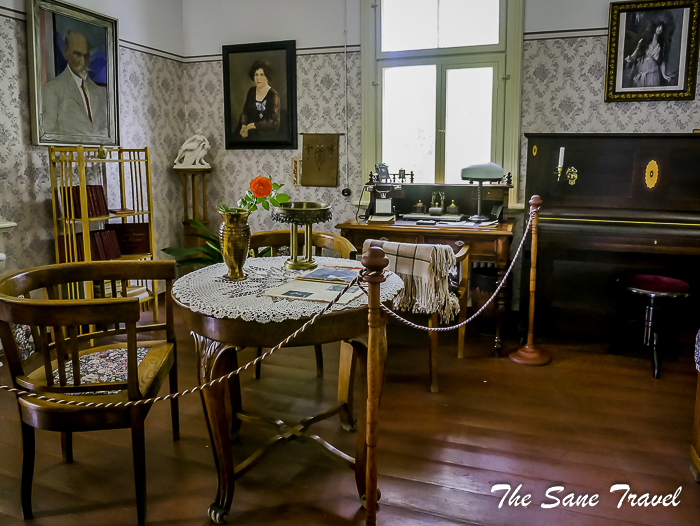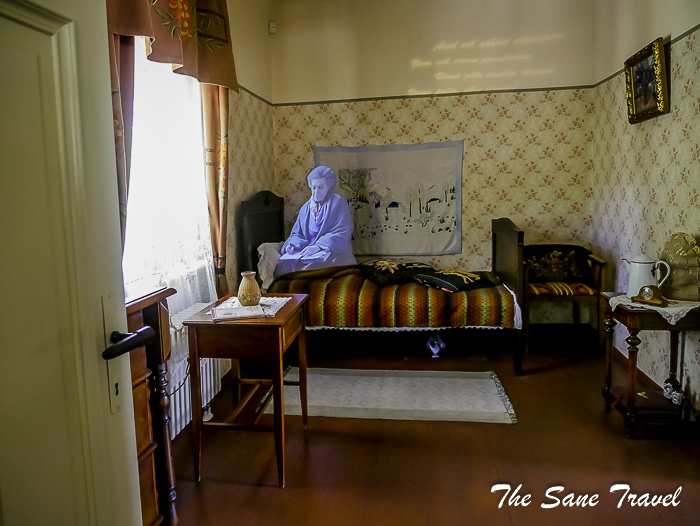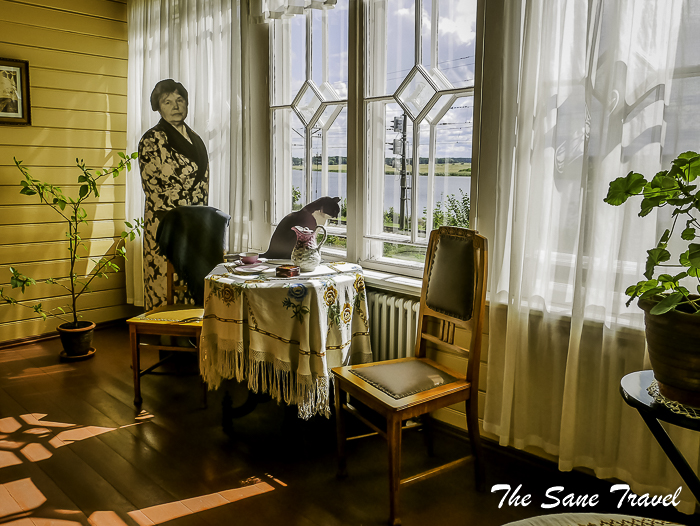 Address: Z.Meierovica prospekts 18/20, Dubulti
6 Visit Dubulti Evangelical Lutheran Church
The famous Baltic-German architect Wilhelm Bockslaff designed the Dubulti Lutheran Church, which is a fine example of Art Nouveau (Jugendstil) architecture and one of the tallest and most monumental buildings in Jūrmala. Dubulti church can accommodate more than 700 people. Its size and details clearly show the tradition of national romanticism that may be seen in the rich sculptural elements of the building, decor of ornamental sculptural details, as well as the diversity of the facade decoration. Check the concert calendar of the church.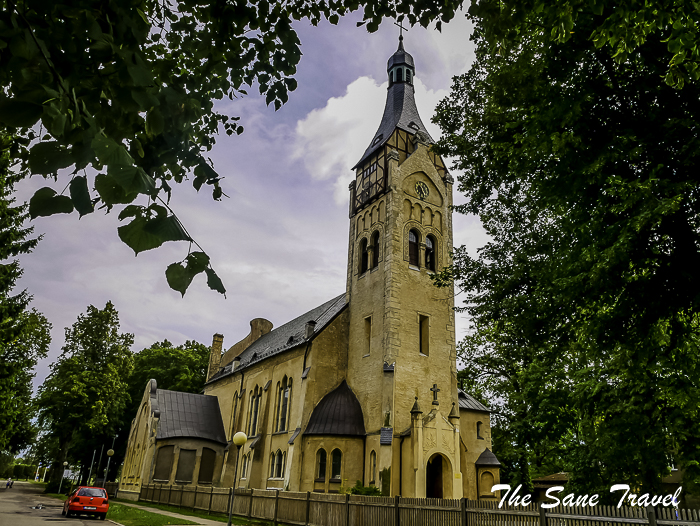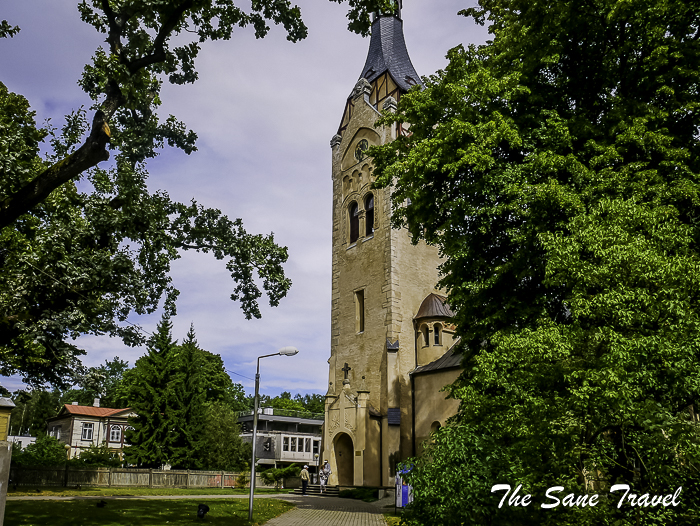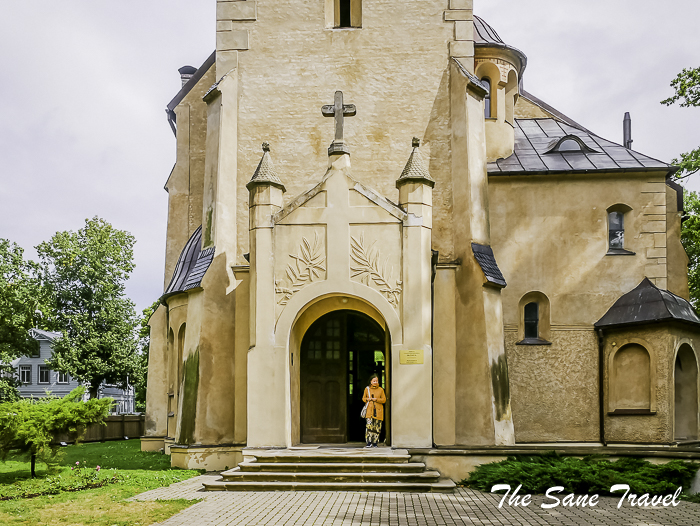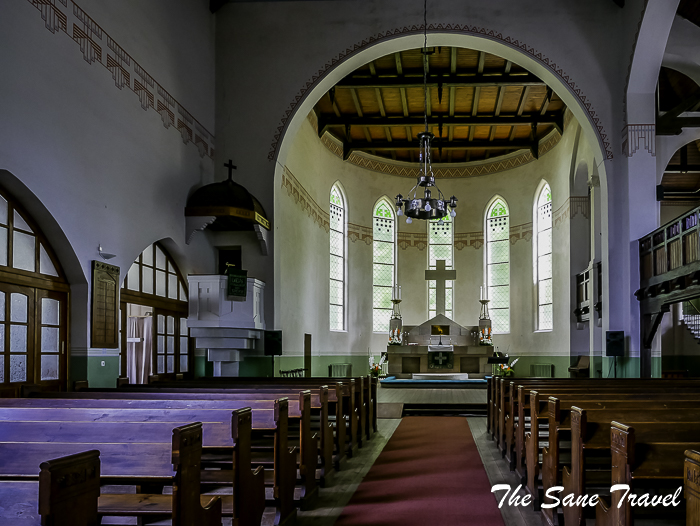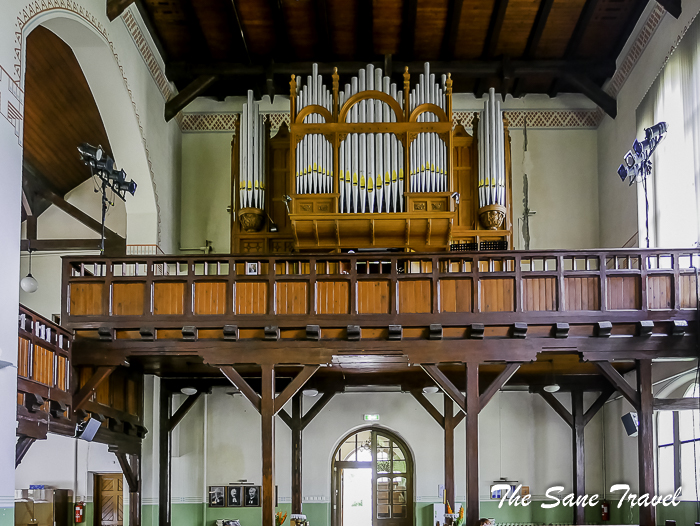 Address: Baznīcas iela 13, Dubulti
7 Make a selfie at one of the signs of Jurmala
You will find several interesting and maybe strange objects of art in Jurmala. They are quite popular with visitors and the choice is yours as to where you would like to take your selfie. So here you go. At the junction of Turaidas and Jomas streets, you can find "Globuss", the oldest large globe in Latvia. Globuss was set up in the early 1970's and is a symbol of this time, as confirmed by the territories of the countries marked on the globe map.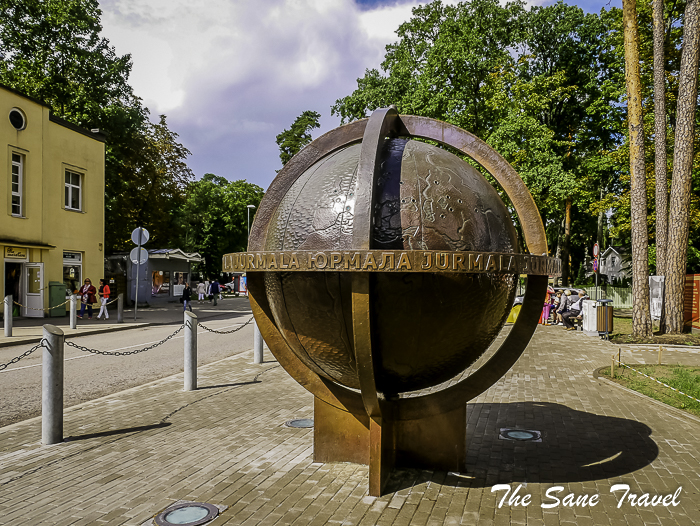 Another one is the bronze statue of a turtle, symbolizing longevity, and it has been watching over the beach from its elevated position since 1995. It's now one of the most recognised symbols in Jūrmala and it's become somewhat of a tradition for tourists to have their selfies taken next to it or, in some cases, on top of it.
Address: Tirgoņu iela 1, Majori
8 Admire the architecture of villas and private houses
Wooden architecture is one of the distinguishing features of Jūrmala, in particular, quaint homes with decorative tower lets and glazed verandas. They were built in the 19th century and at the beginning of the 20th century, most as summer villas. A characteristic trait of these buildings is ornate and imaginative carvings that decorate window frames, facades, and roofs.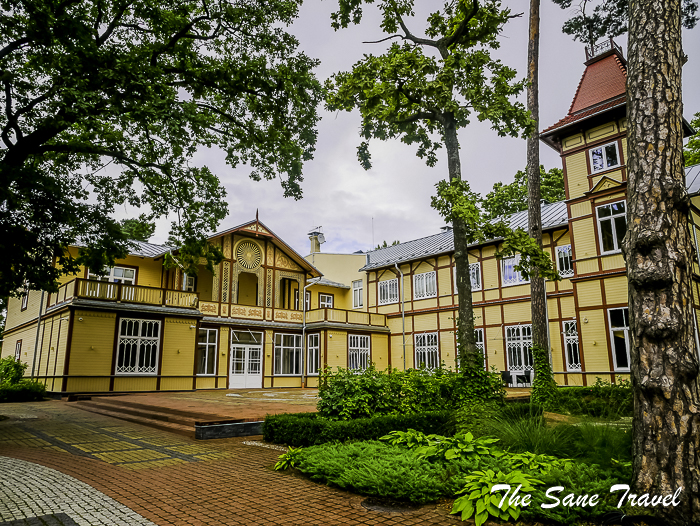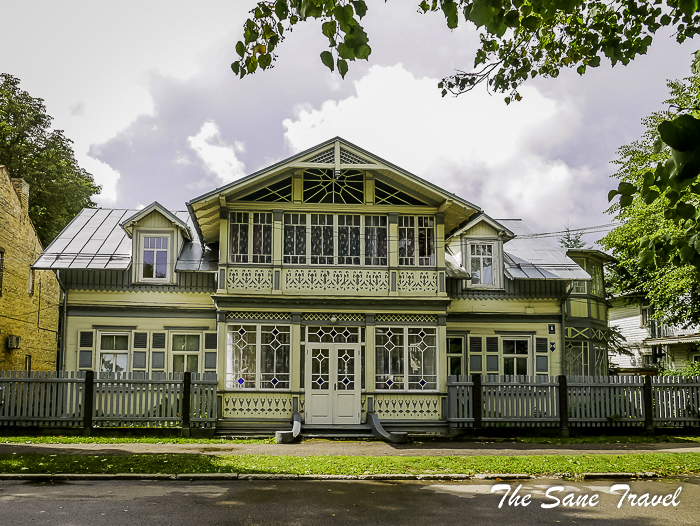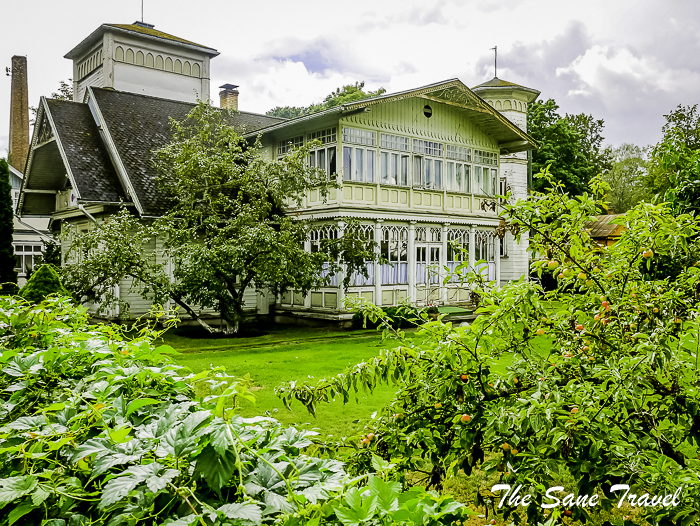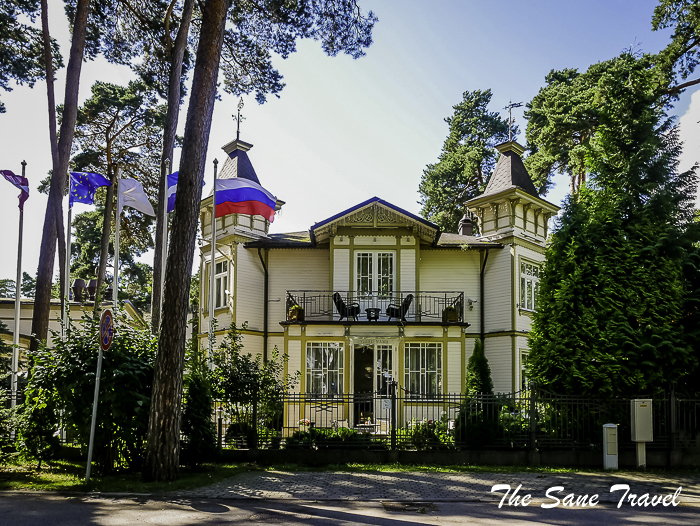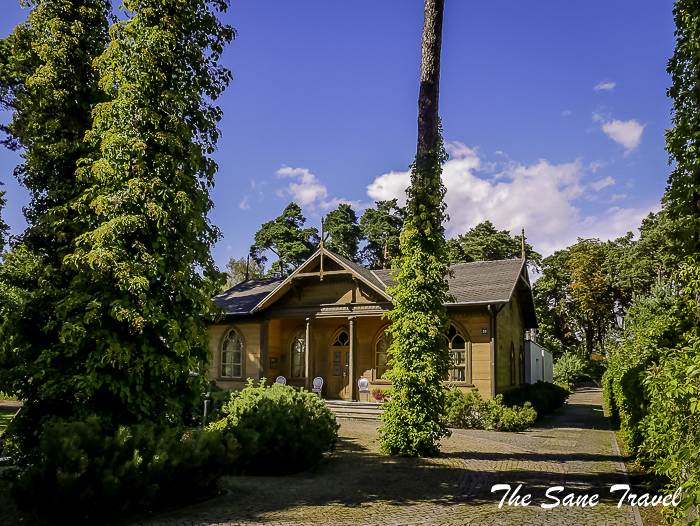 New villas want to compete or stand out of this rich architectural heritage.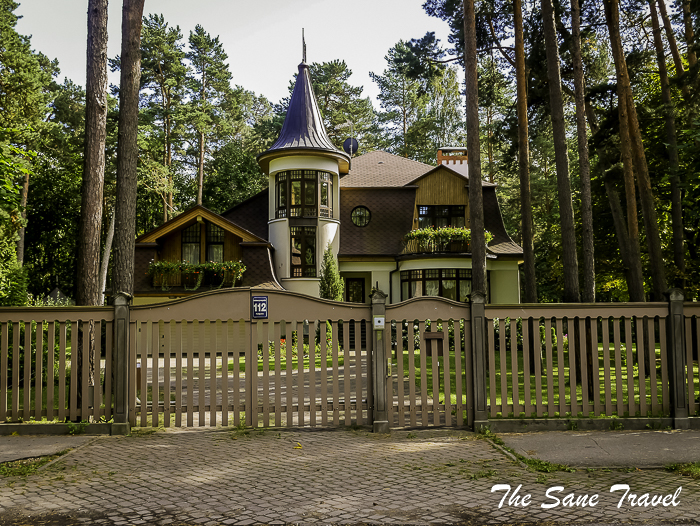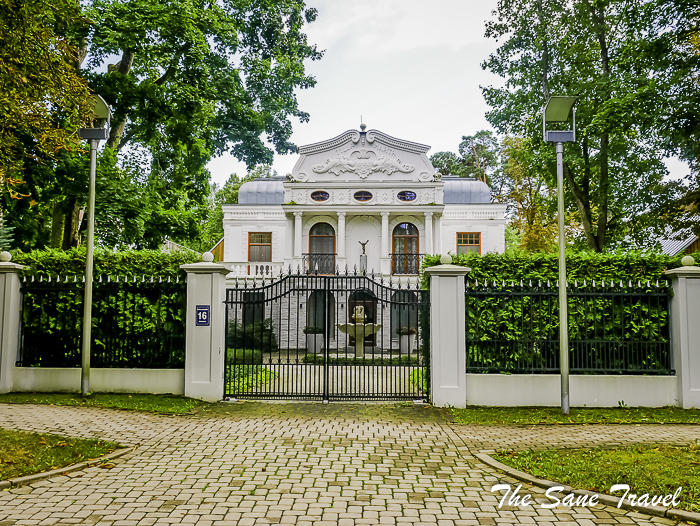 9 Stay at hotel MaMa
This small boutique hotel with 7 rooms reflects the tendencies of contemporary architecture and charmingly fits into the landscape of Jurmala. The interior can be characterised as unusual, touched by elegant irony and contemporary lifestyle where the dreams of happy human beings are enacted in the interplay of different forms of design.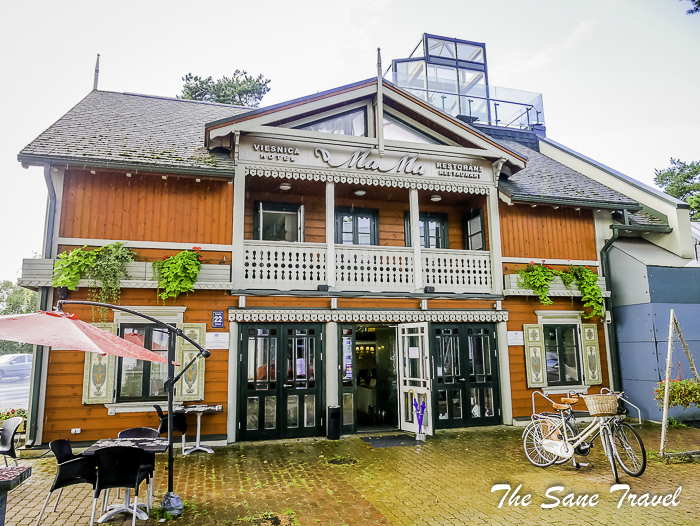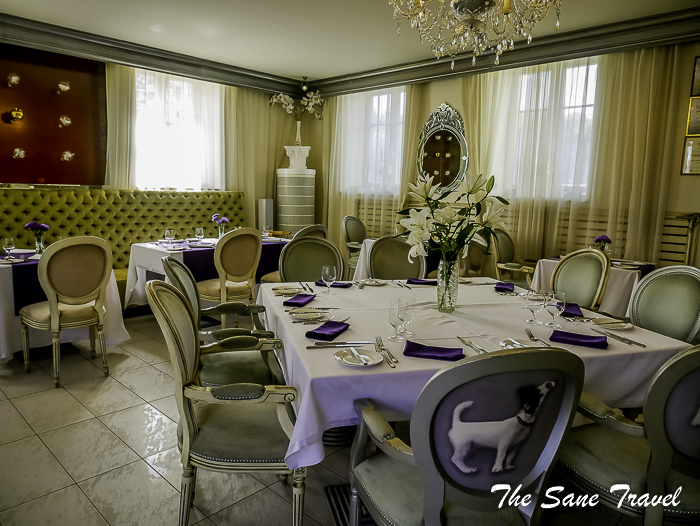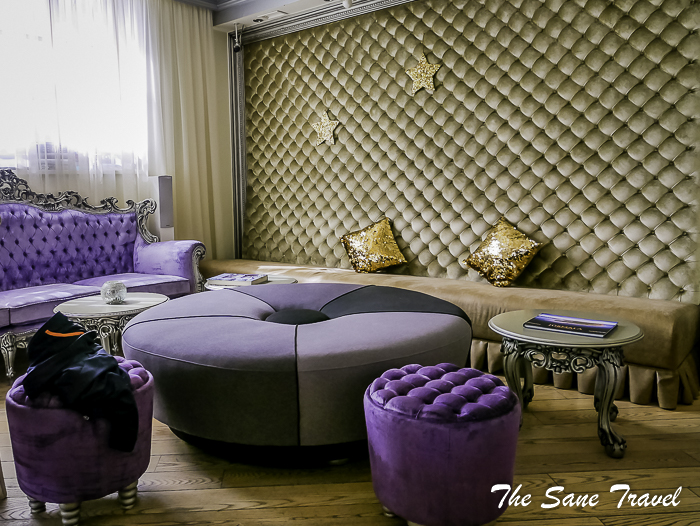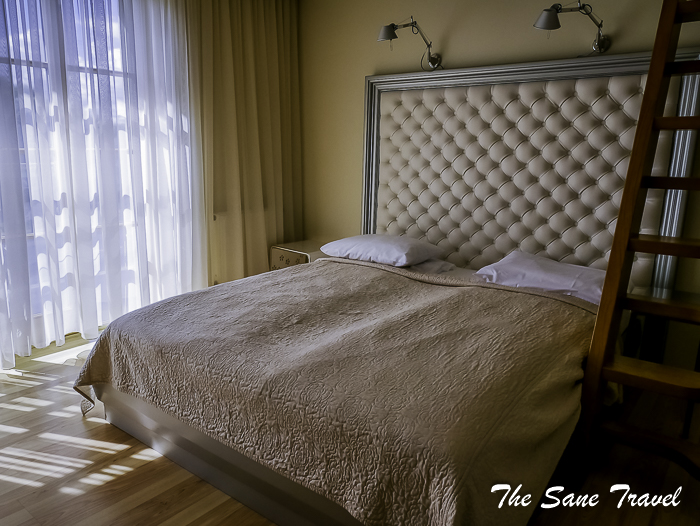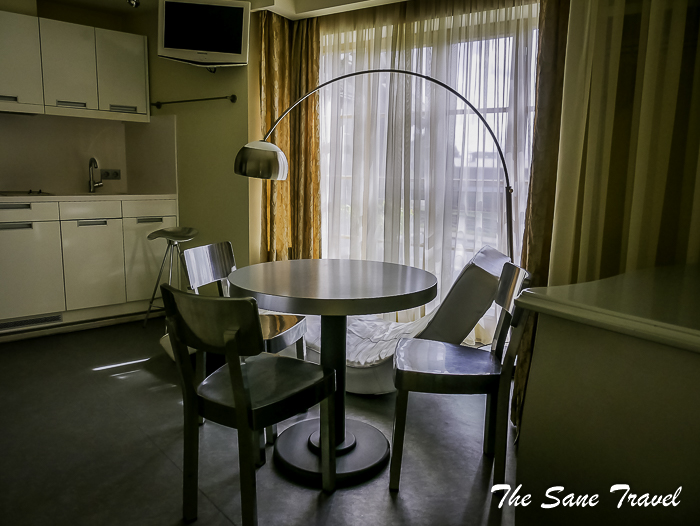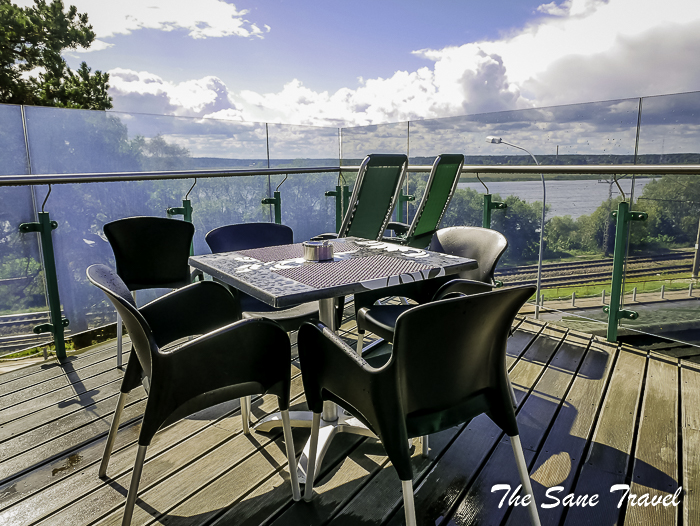 Address: Tirgonu iela 22, Majori
And, of course, do not forget the beach!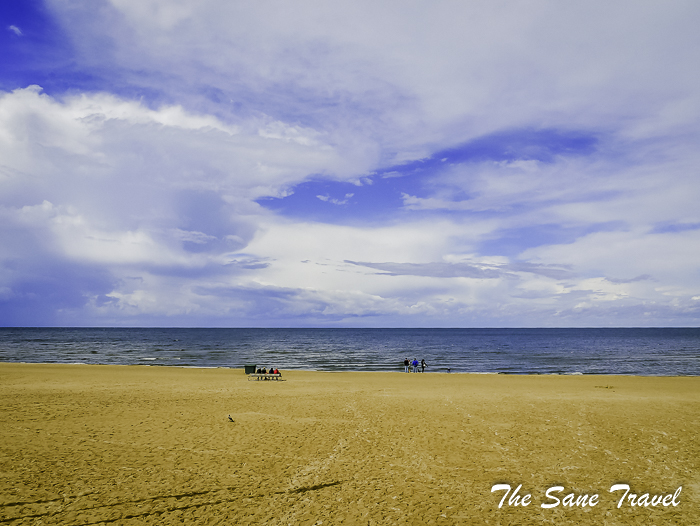 Like it? Pin it!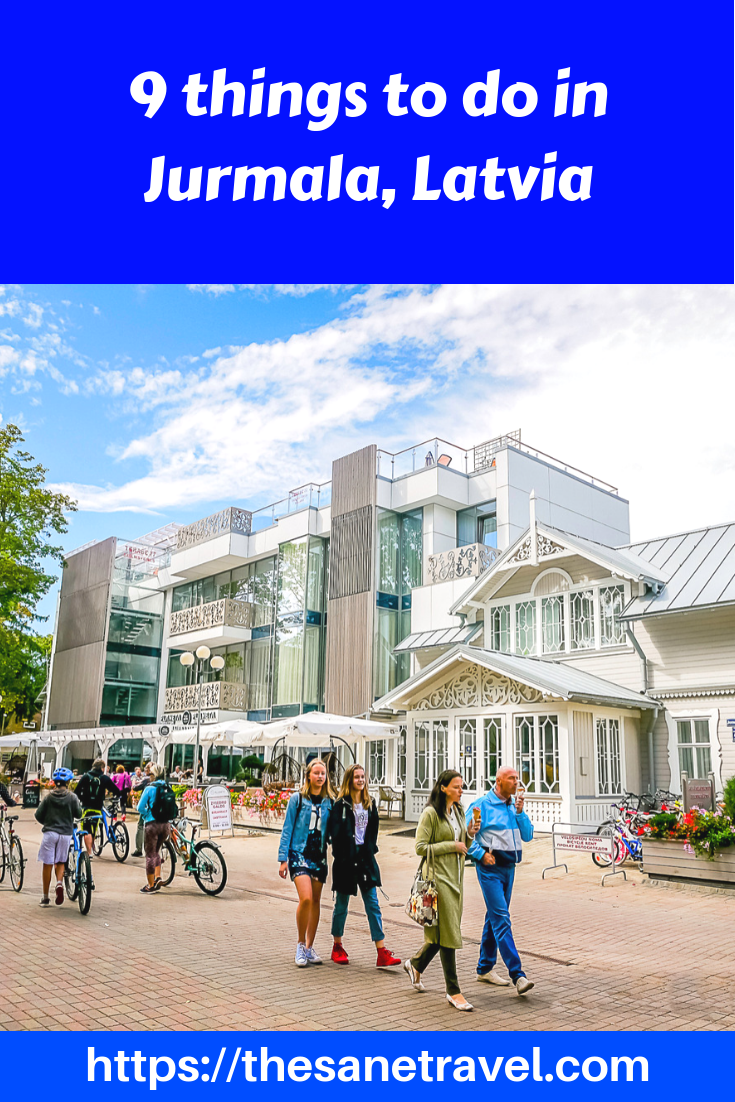 What did you think? Have you been to Latvia and Jurmala? Or perhaps you're thinking of visiting there in the near future? Either way, I'd love to hear from you so please add your comments below.
Published by Anita on September 15, 2018
Author: Anita Sane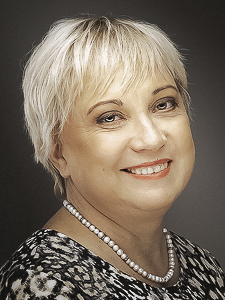 About the author
Anita is a part-time traveler, passionate photographer, and a retired career woman from Latvia, traveling mostly solo for more than 15 years. She is a skilled travel planner planning and executing her travels by herself. Anita wants to show you how to travel the world and open your mind to new experiences. Follow her also on Facebook, Instagram, Pinterest, Twitter, and Bloglovin.