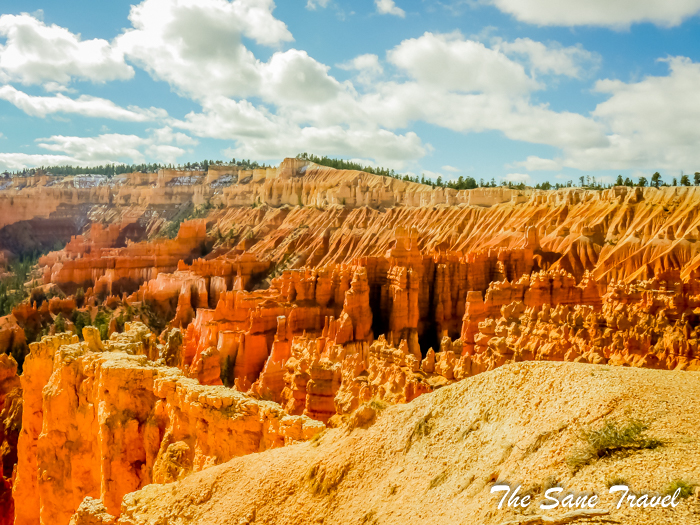 End of summer brings back the memories of my trip to the West Coast of North America: California, Nevada and Utah. It was my second trip to the US all in all and sadly enough, it coincided with a very rare case of a government shutdown in the beginning of October 2013. As one of the consequences, all National parks were closed for visitors from October 1. It was exactly the time of my visit, and a big part of my trip was built around visiting National parks like the Grand Canyon, Bryce Canyon and Zion National Park, among others. All my hotels near the parks had been booked and fully paid in advance. My journey started from Las Vegas by car. My first stop was the Grand Canyon. Because of the shutdown, I was not able to see it on October 10 and changed my plans for visiting Monument Valley instead, which was beautiful.
Then I continued my journey to Page, Antelope Canyon, Horse Shoe Bend and Coral Pink Sand Dunes State Park the next day. Luckily for me, all those places were open because they weren't National Parks. The next stop in my itinerary was the Bryce Canyon on October 12. Only in the evening, arriving at Ruby's Inn nearby, I learned the park will be opened next morning for the first time after the closure. I was in tears of happiness for this news and made the best out of my visit the next day. But before I give you the story of my visit, let me just tell you a little bit about Bryce.
Bryce Canyon National Park Story
At Bryce Canyon National Park, erosion has shaped colorful Claron limestones, sandstones, and mudstones into thousands of spires, fins, pinnacles, and mazes. Collectively called "hoodoos", these colorful and whimsical formations stand in horseshoe-shaped amphitheaters along the eastern edge of the Paunsaugunt Plateau in Southern Utah. Hoodoos formed over thousands of years by the same processes that form the features of surrounding parks. Water, ice and gravity are the forces that have formed Bryce Canyon.
Bryce Canyon National Park is named after pioneer Ebenezer Bryce who came to the Paria Valley with his family in 1875. He was sent by the Church of Jesus Christ of Latter-Day Saints because his carpenter skills would be useful in settling this area. Bryce built a road to the plateau top to retrieve firewood and timber. Local people called the canyon with strange rock formations near Ebenezer's home "Bryce's Canyon". The Bryces moved to Arizona in 1880, the name remained. Bryce Canyon was proclaimed a national monument in 1923. In 1928 Bryce Canyon officially became a national park.
Sunrise and visiting a the canyon
I came to the inn by car and at the reception was advised to go to the park early in the morning to see the sunrise. The visitor centre and the ticket office only started working at about 8 a.m. but to get on time for the sun rise at around 7.30 a.m. I entered the park before 7. There were 20-30 other people around besides me at the Bryice viewpoint. The color of the hoodoos is beautiful any time of the day but at sunrise it was just getting magical. It was a very special and memorable experience for me. After that, drove around to get to other viewpoints of Bryce and also did a small hike in one part of the canyon. I recommend this experience to everyone. I hope my pictures will persuade you to plan your own trip soon.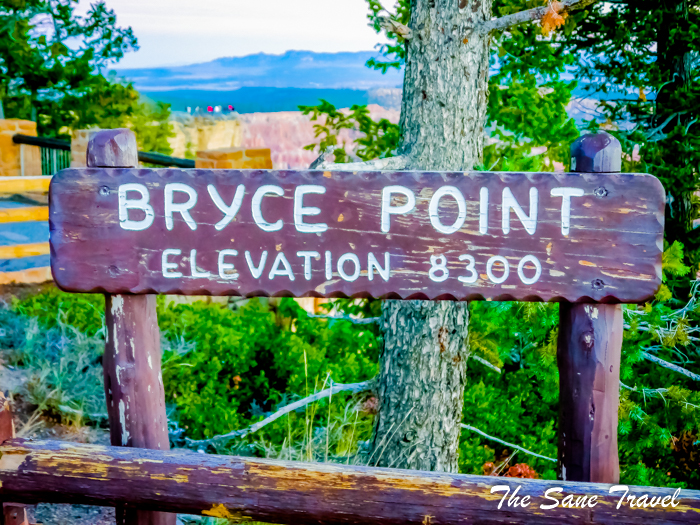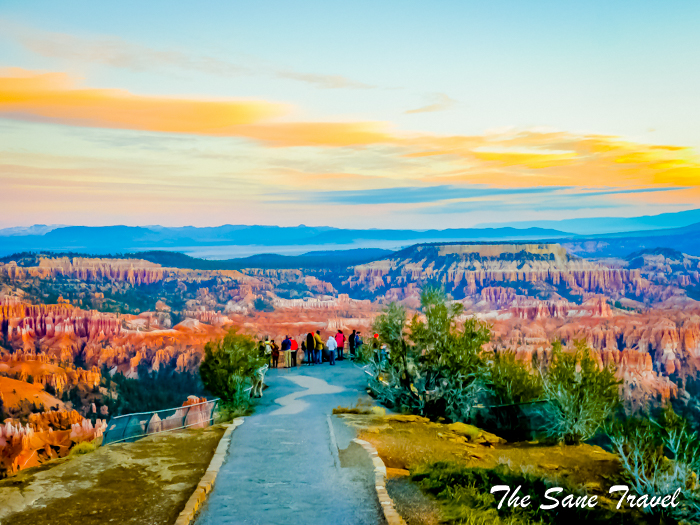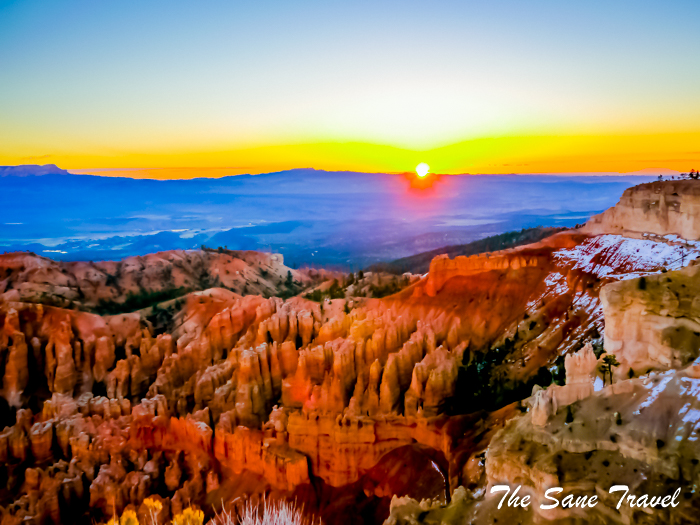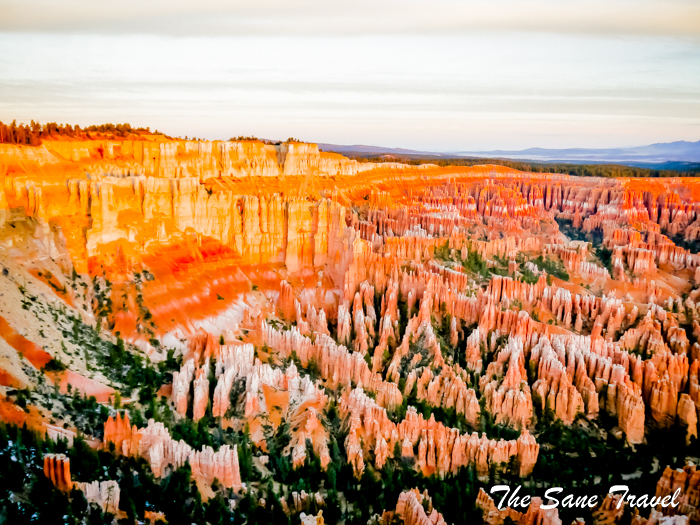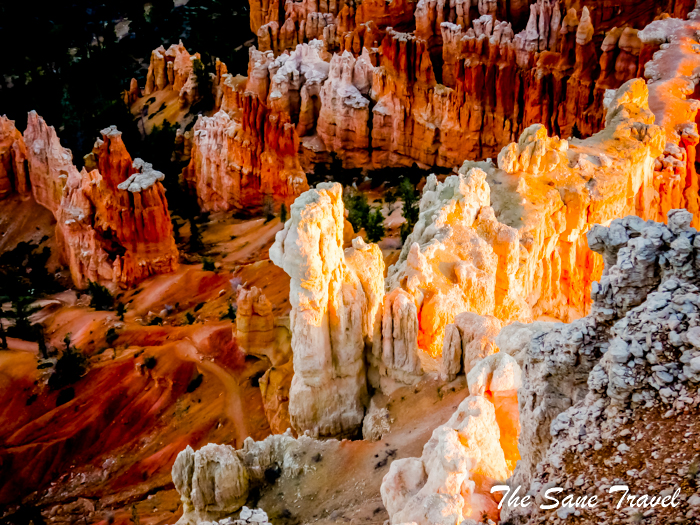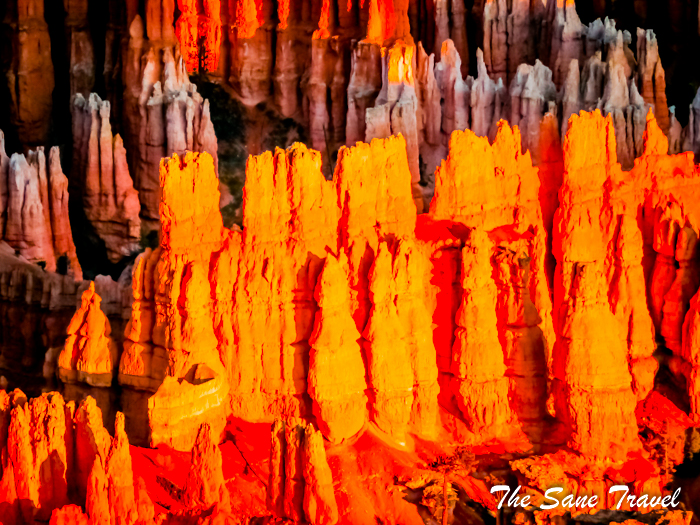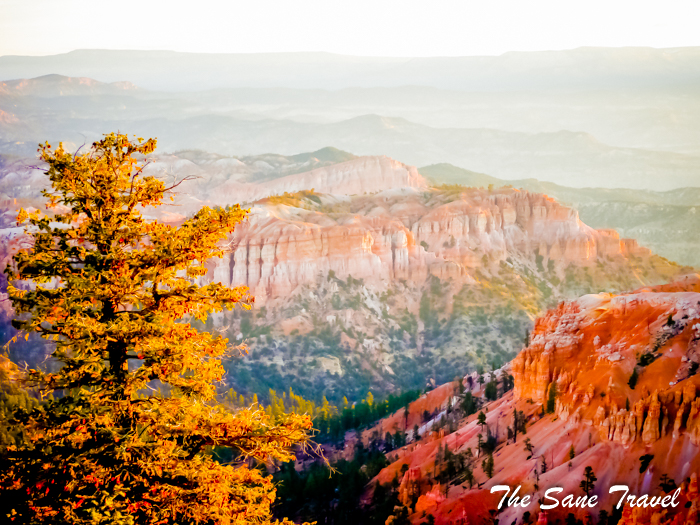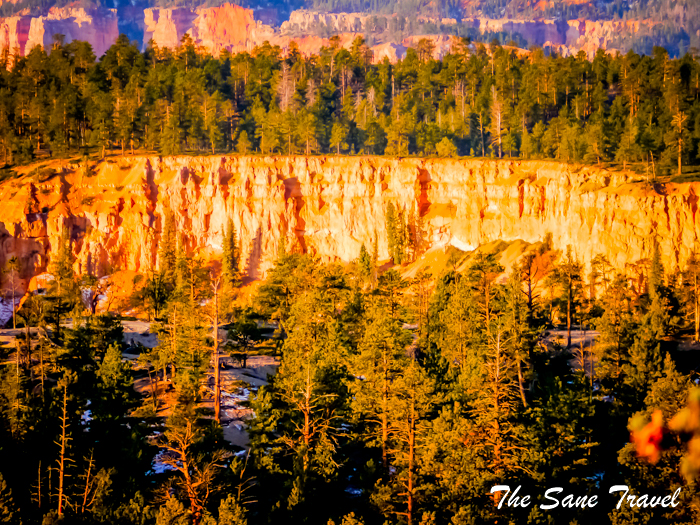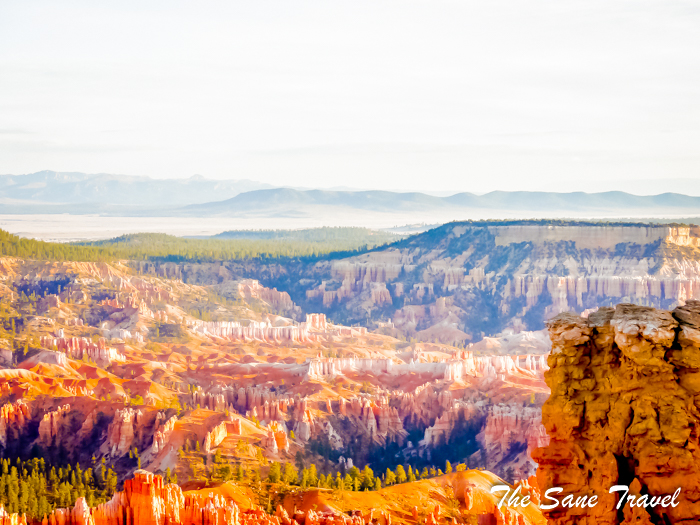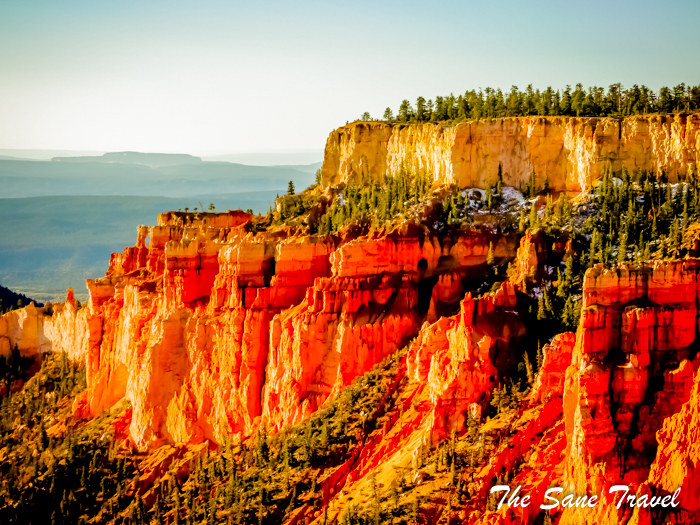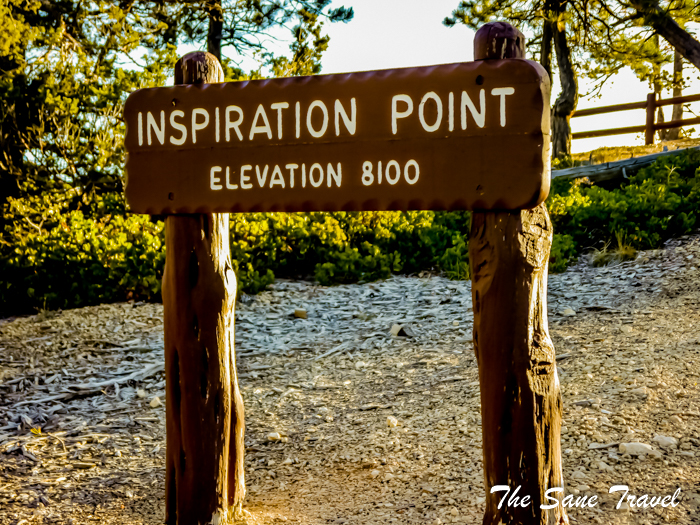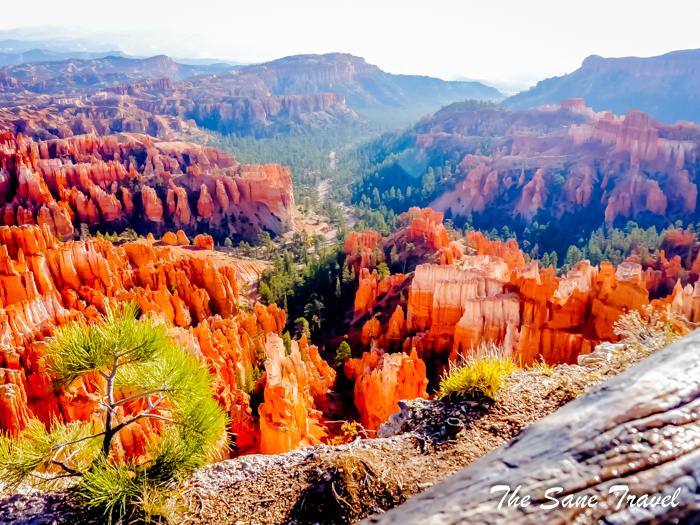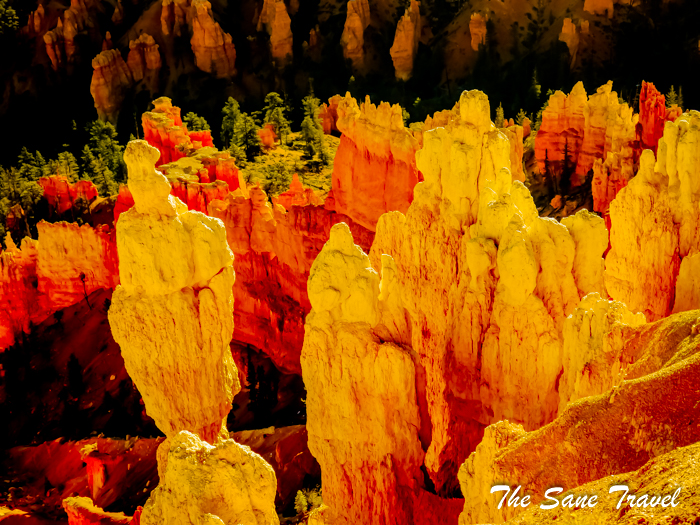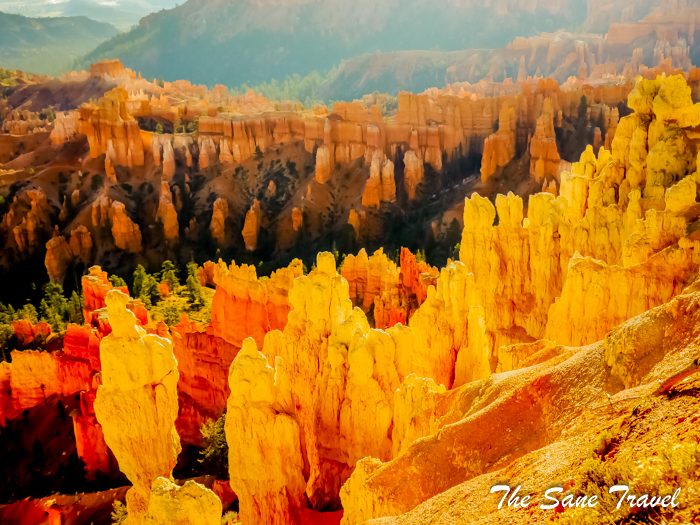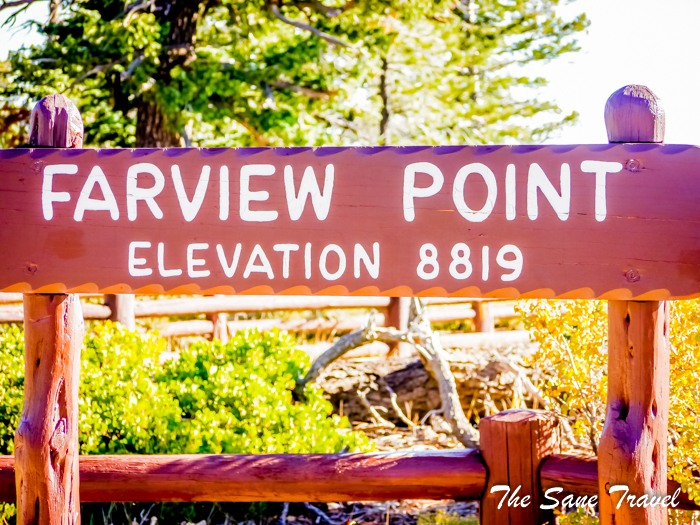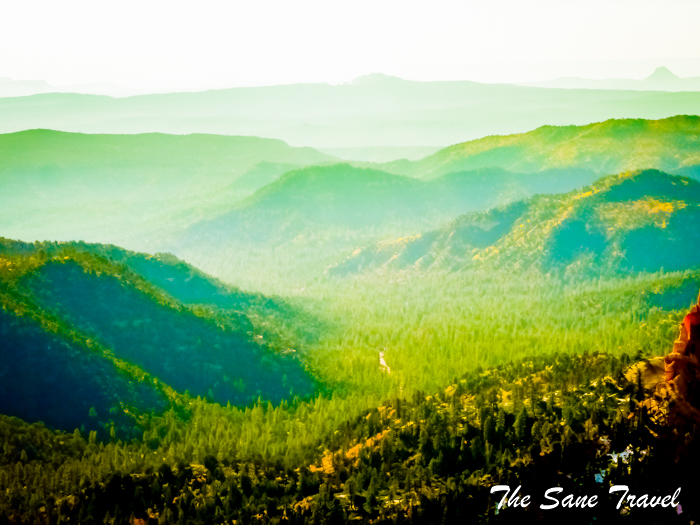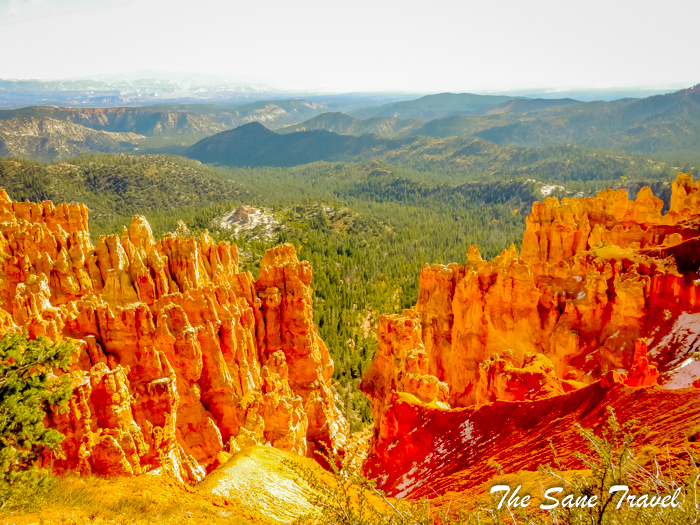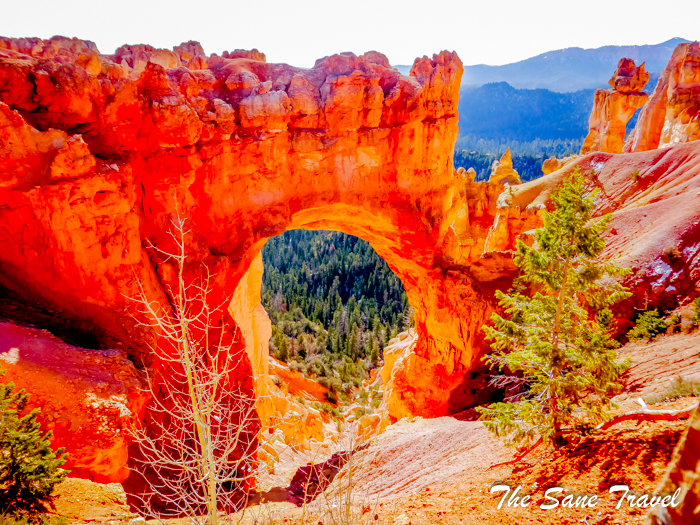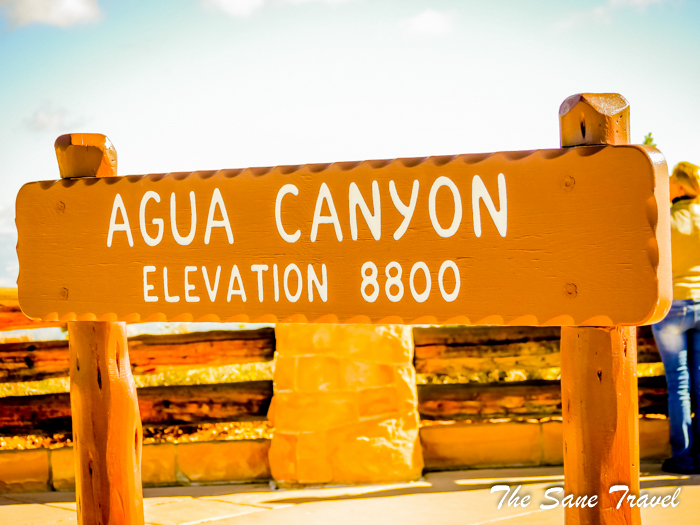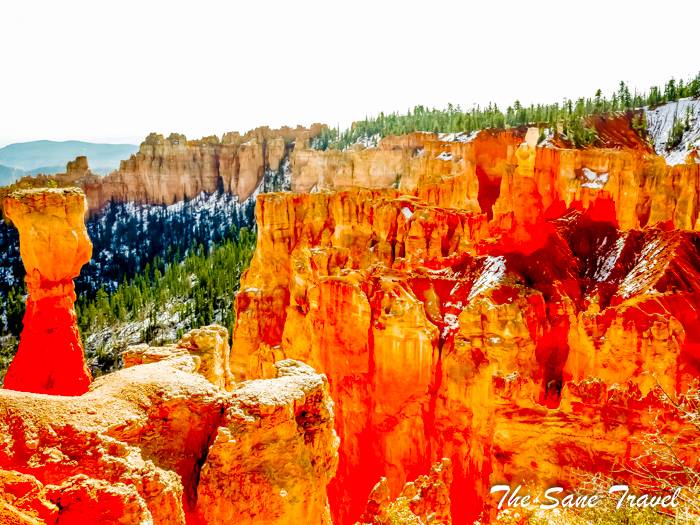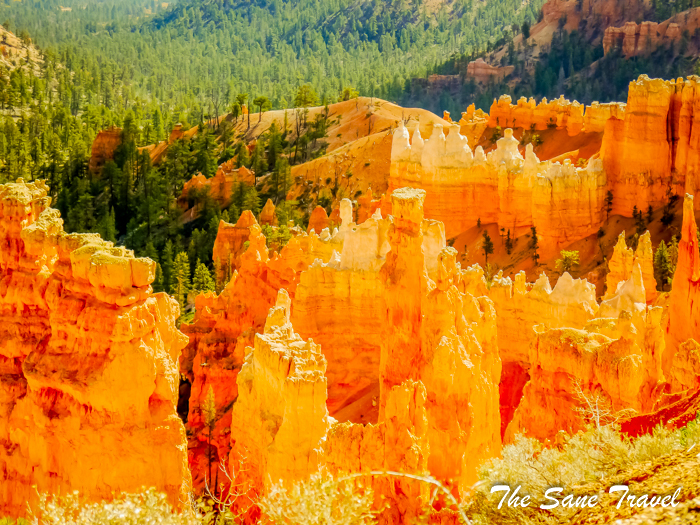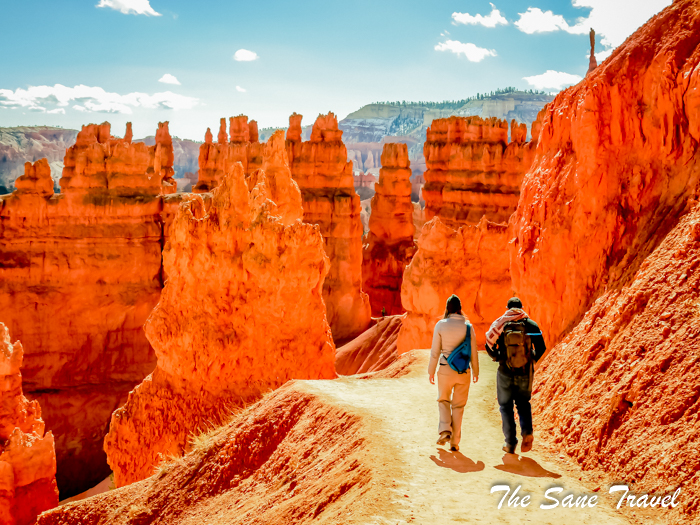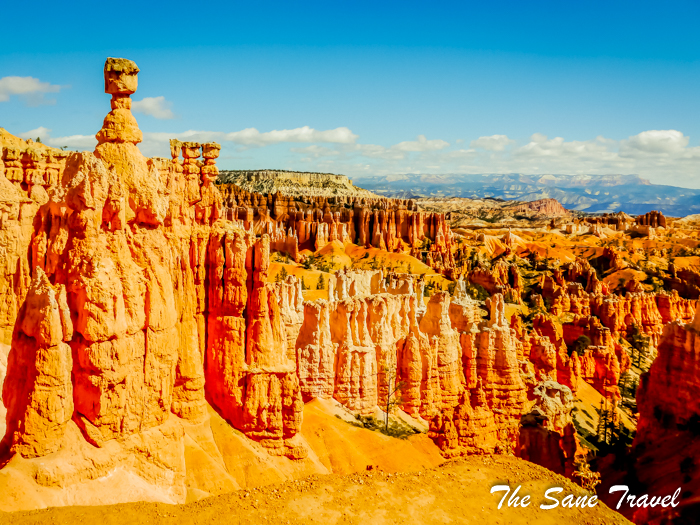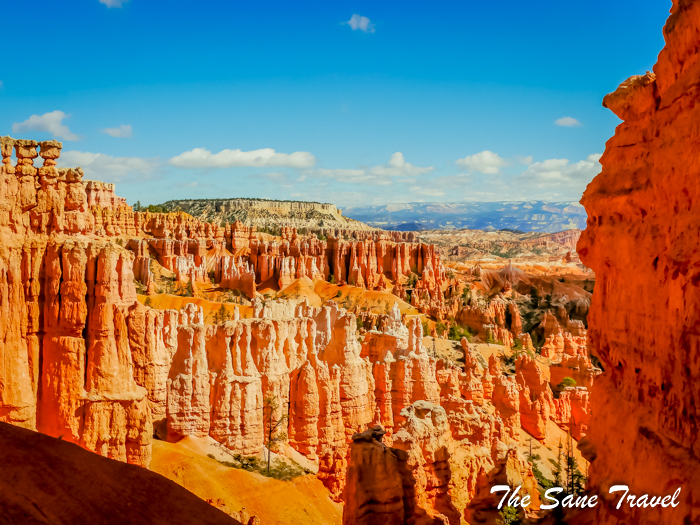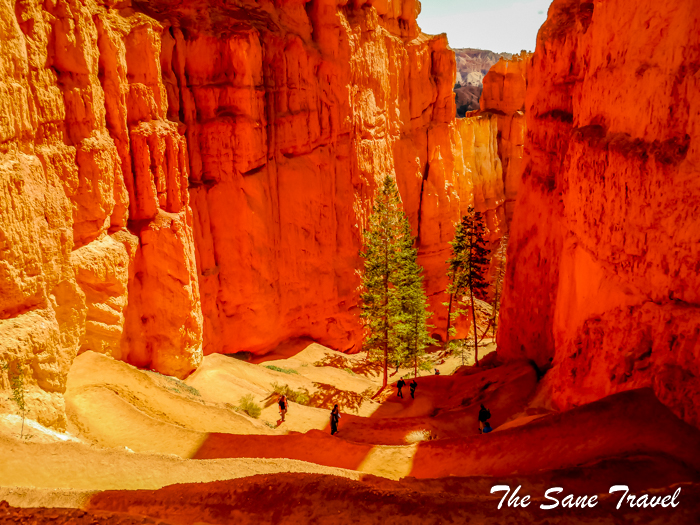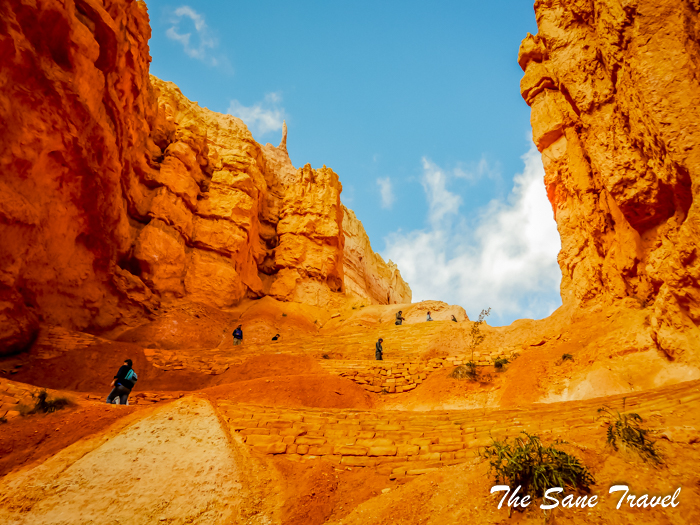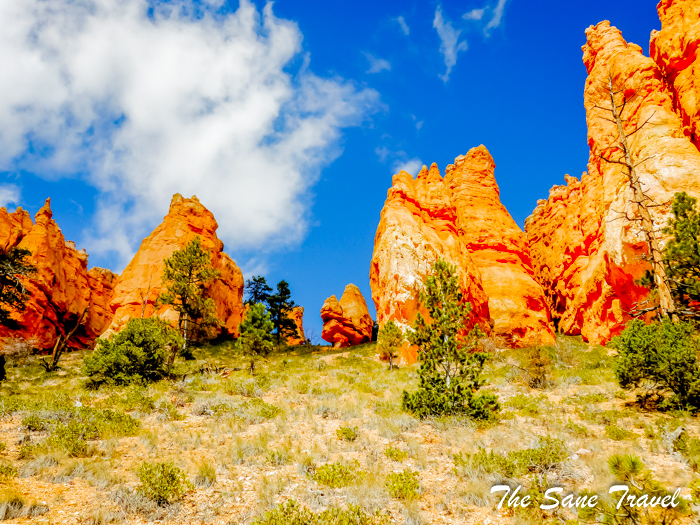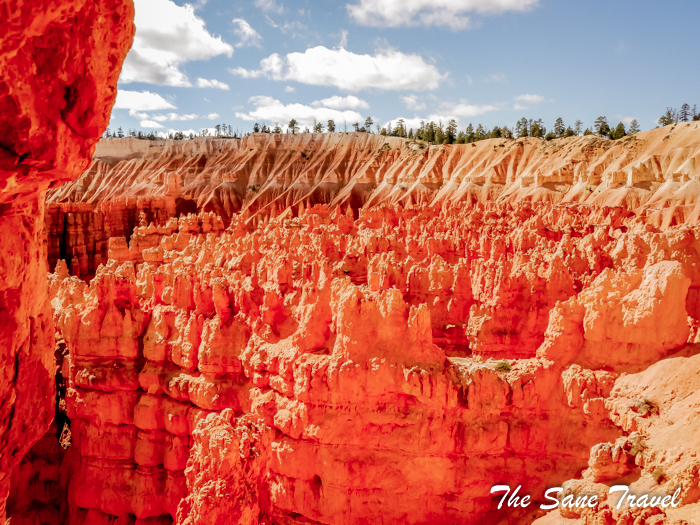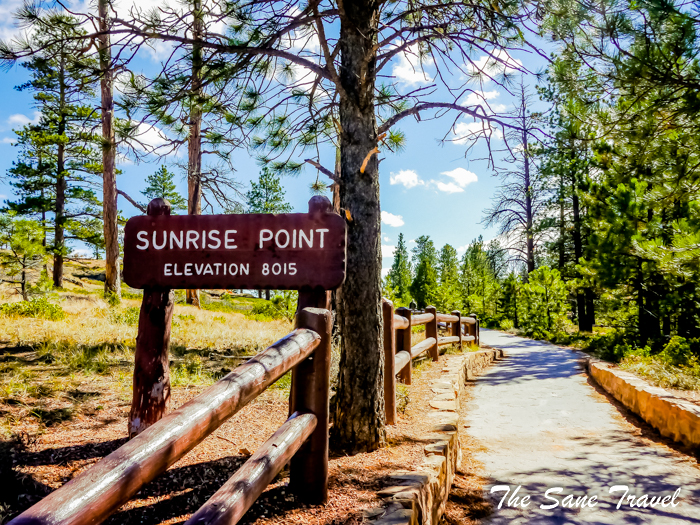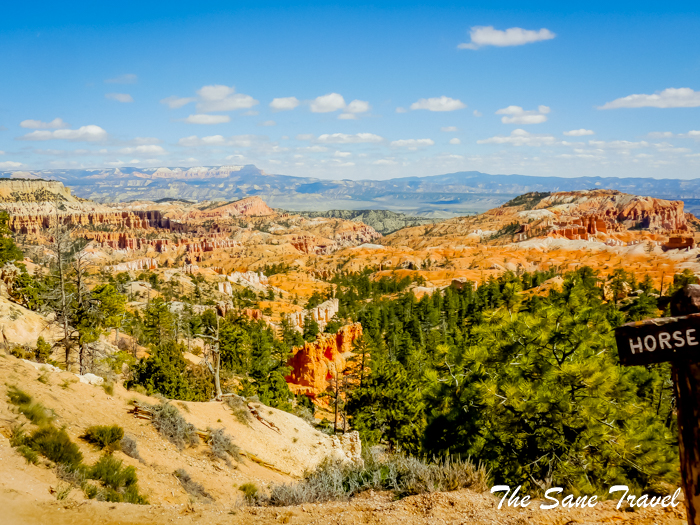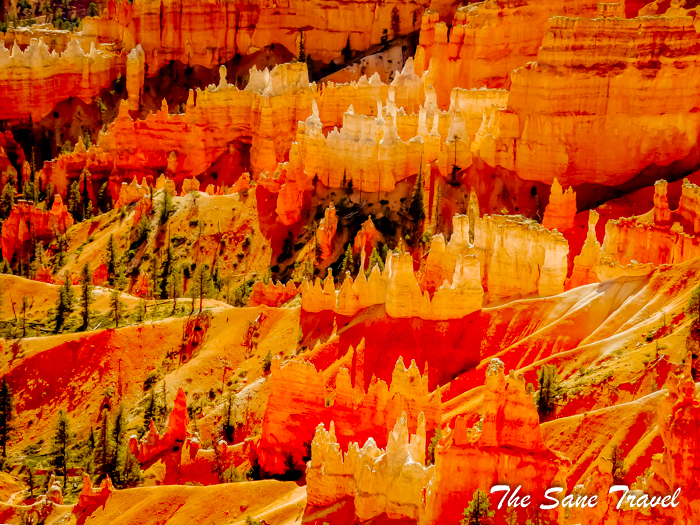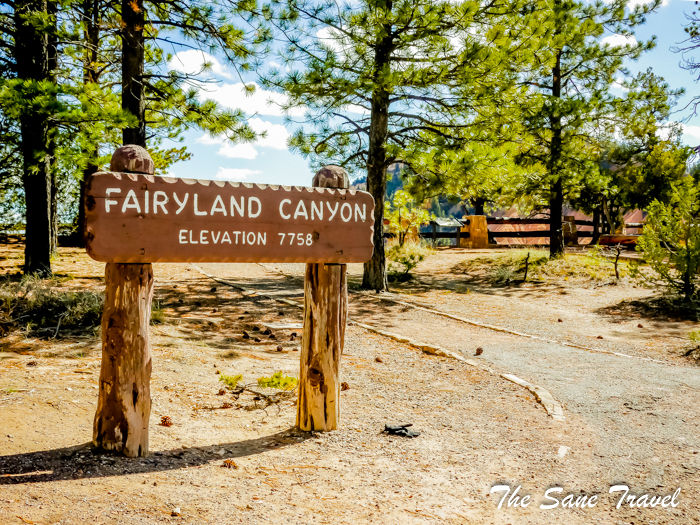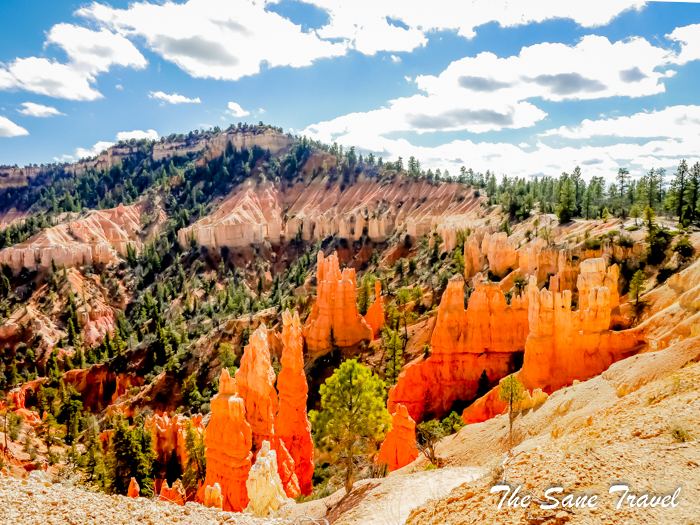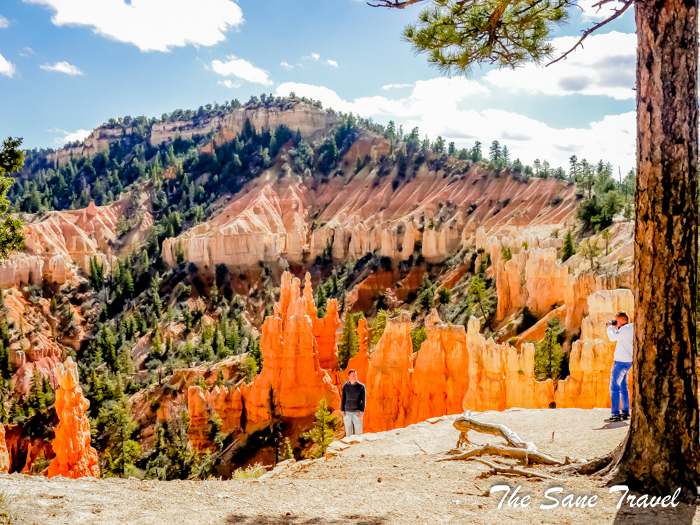 Let's get practical
Bryce Canyon National park is at about 4 hours 30 minutes of driving from Las Vegas. As there's no public transportation, you will need a car. The park is open 24 hours a day. The visitor centre is open from 8 a.m. Closing hours vary depending on the season: 4.30 p.m. in winter, 8 p.m. in summer. There is a free shuttle bus in the park, available if you show your entrance ticket. I stayed at Ruby's Inn and I totally recommend it because it's close to the park, offers nice lodging and good food. The shuttle bus stops in front of inn too.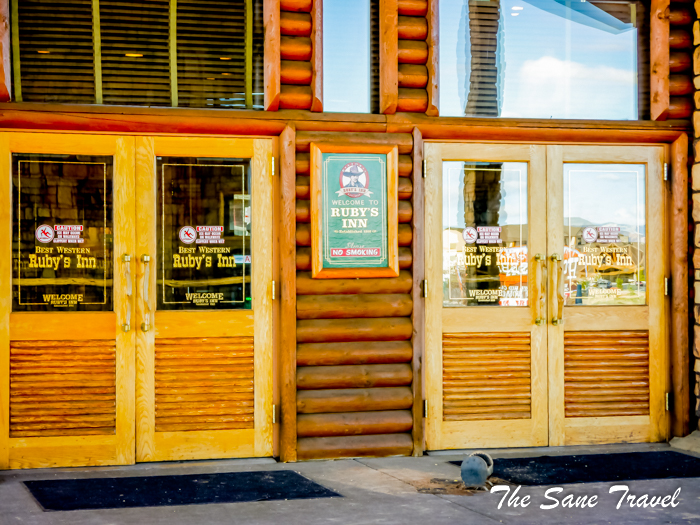 While hiking in Bryce Canyon National Park is superb, those who can't hike can enjoy the park's 18-mile scenic drive. Pick up a brochure for more information. Drive all the way south and then stop at the overlooks on your way back. If you only have a short amount of time, make sure you stop at Sunrise, Sunset, Inspiration, and Bryce viewpoints! When visiting Utah do not forget to visit also Zion National Park just 120 miles away! What is your favourite US national park? Share your views in the comment section.
Like it? Pin it!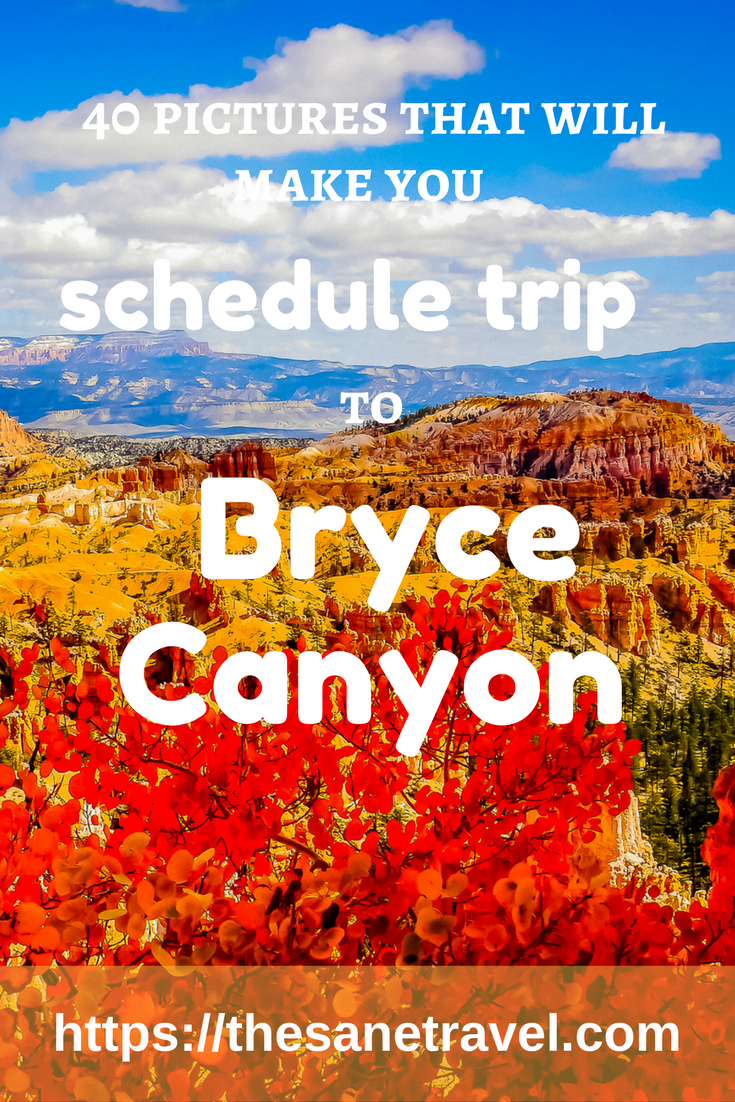 Published by Anita on October 23, 2016
Author: Anita Sāne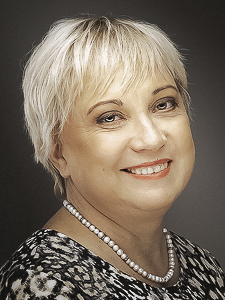 About the author
Anita is a part-time traveller, passionate photographer and a retired career woman from Latvia, travelling mostly solo for more than 15 years. She is a skilled travel planner who plans and executes her travels by herself. Anita wants to show you how to travel the world and open your mind to new experiences. Follow her on Facebook, Instagram, Pinterest, Twitter and Bloglovin.