The small and charming Ellicottville with fewer than 2000 inhabitants, located in New York State, is about an hour from Buffalo and Niagara Falls and about three hours from Cleveland. It attracts its visitors first of all with its two excellent ski resorts: Holiday Valley and North America's largest private ski area HoliMont. There are lots of things to enjoy in the area outside the ski season as well. By the way, National Geographic named Ellicottville one of America's best 100 Adventure Towns a few years ago. Here's a list of things to enjoy for your weekend getaway.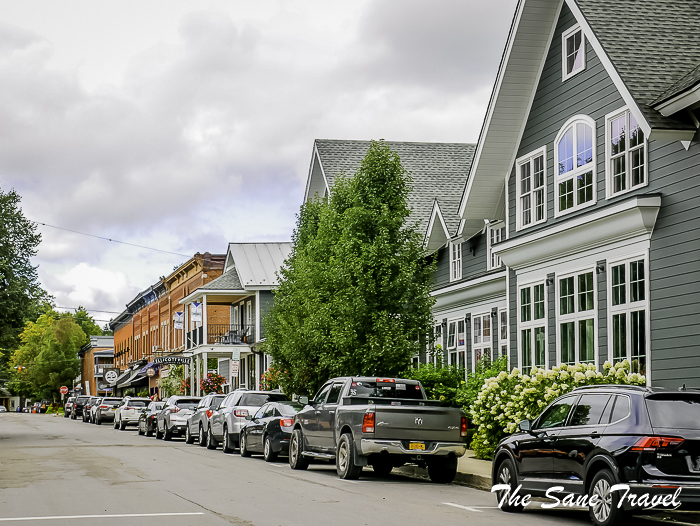 Enjoy interactive sculptures in Griffis Sculpture Park
For more than 50 years, the steel sculptures of Larry Griffis, Jr. and other international artists have been residing in the woods, fields, and even ponds of Griffis Sculpture Park. Many years ago, Mr. Griffis went to Italy and visited an outdoor sculpture park there. After coming back, he wanted to make something like that near Ellicottville. It was the start of this fantastic place. Today, the Park features over 250 large-scale interactive sculptures on two sites dispersed through kilometres of hiking trails. A variety of sculptures of people, animals, and objects make it attractive for great photo ops. There is a lot to see and do, so wear comfortable shoes, and bring a picnic lunch.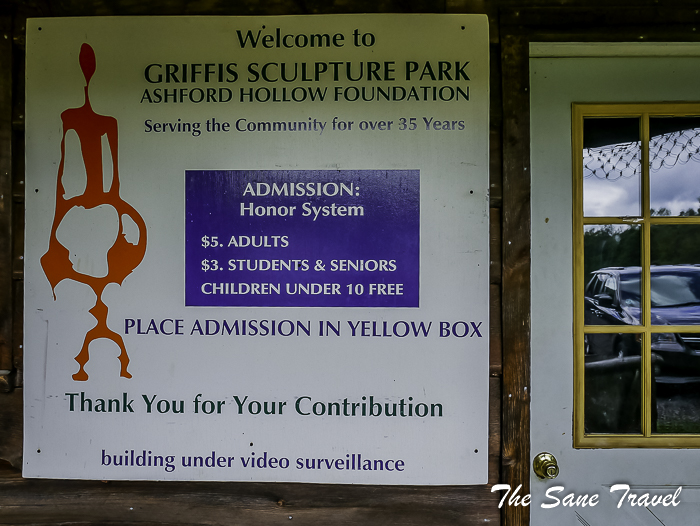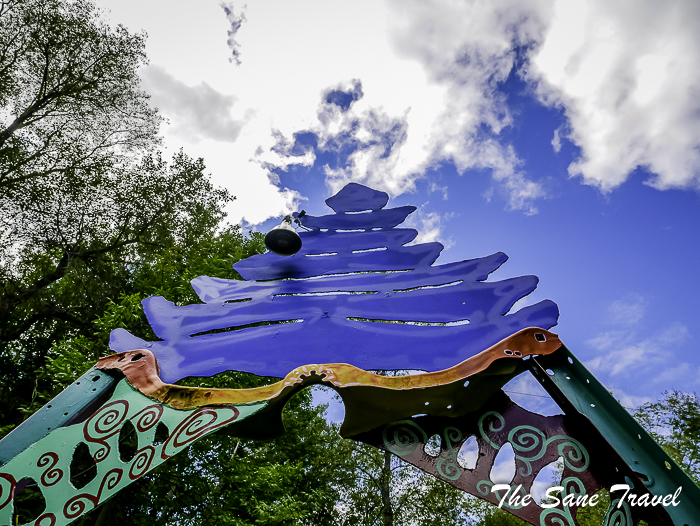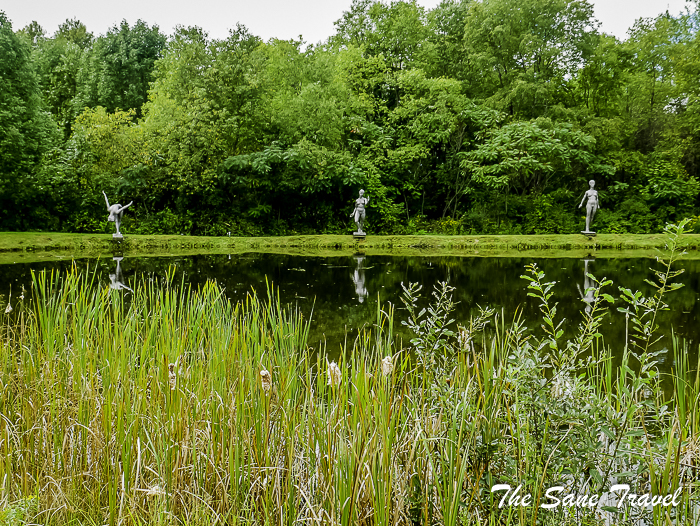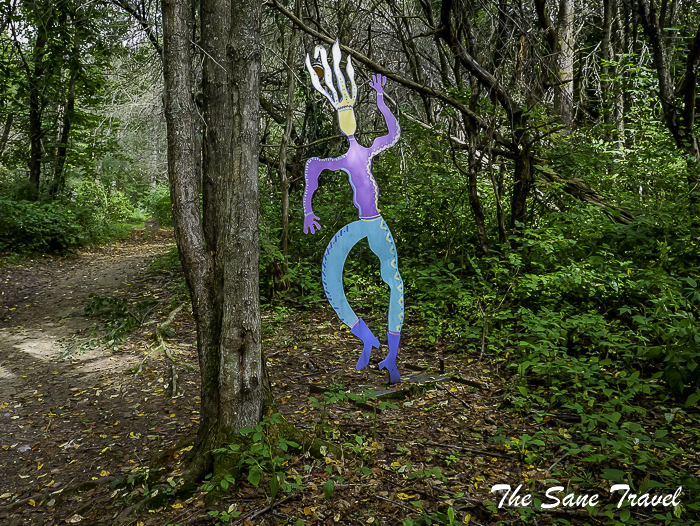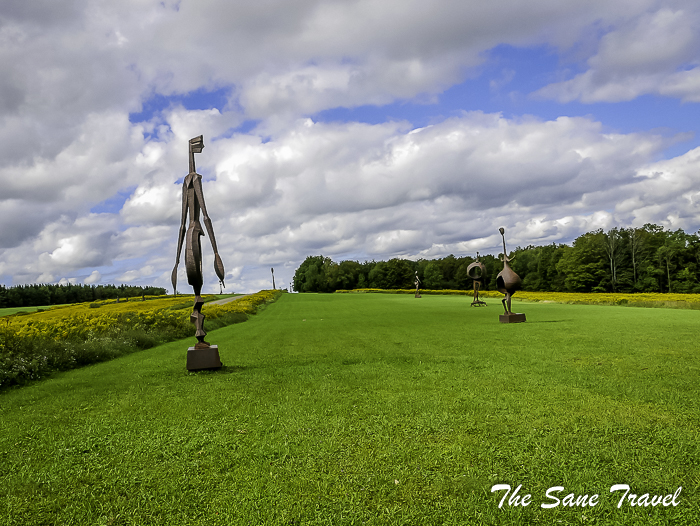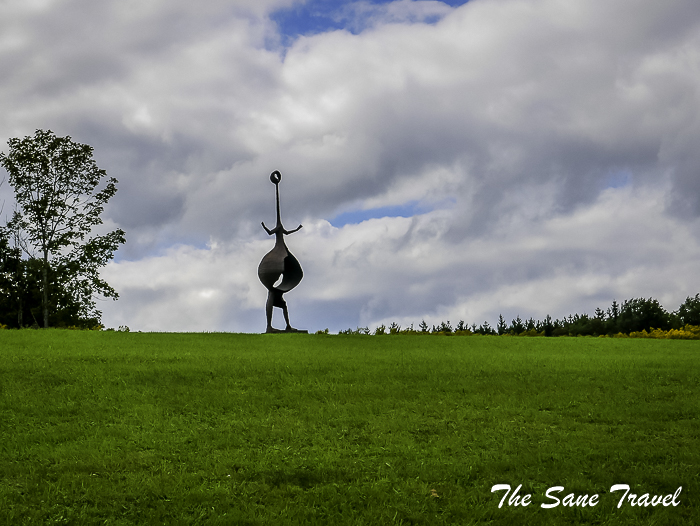 For the most ambitious, there is an opportunity to hike to the top of HoliMont where you'll find a man-made lake.
Try blueberry beer and have a mouth-watering lunch in Ellicottville Brewing Company
This independently owned Brewing Company made their most popular Blueberry beer for the first time in 2007. It is not sweet and very refreshing. The brewery offers more than 25 different kinds of interesting beers for their visitors to try, so I hope you will find the one that you enjoy the most. If you are there in autumn, you must try their seasonal Pumpkin beer too.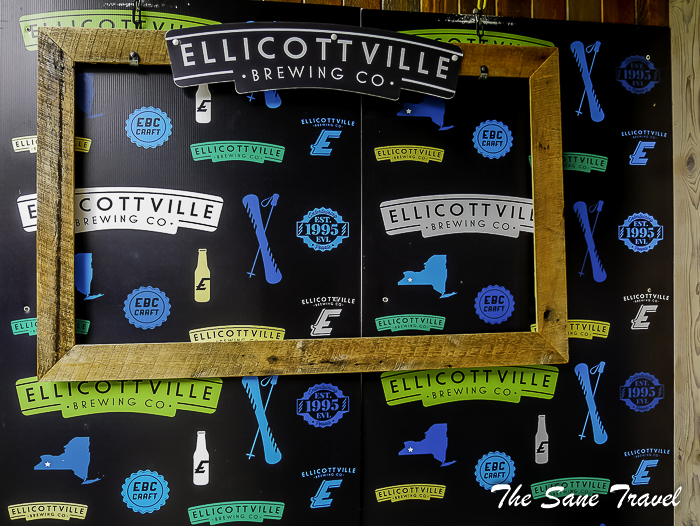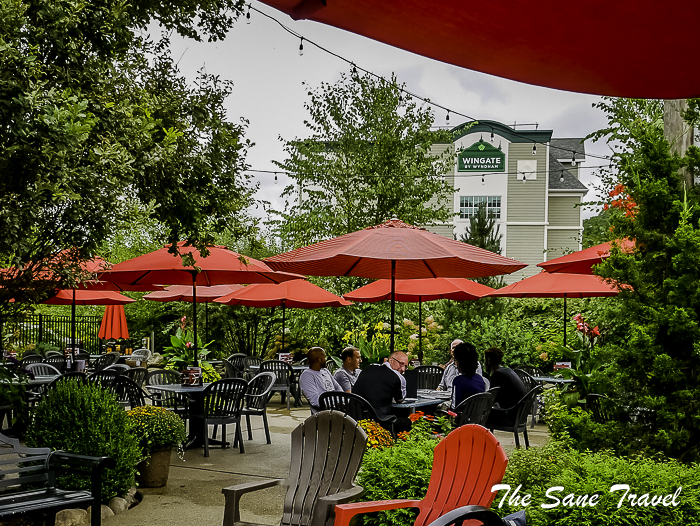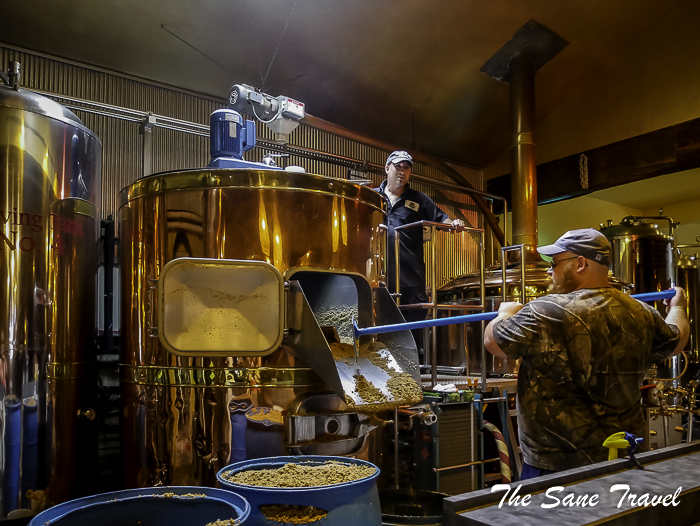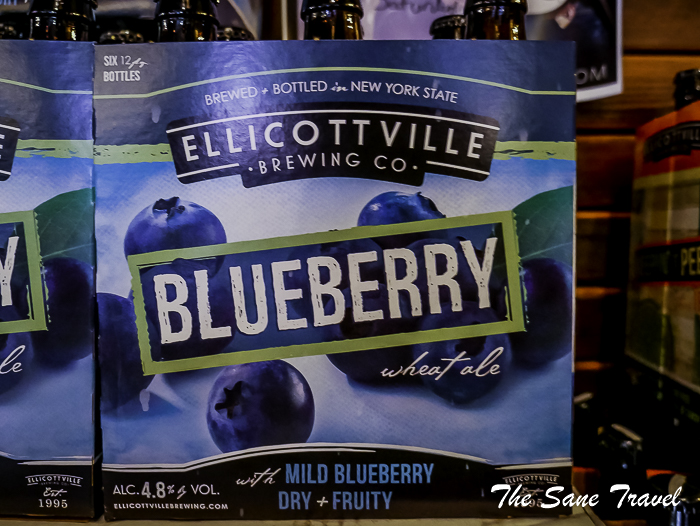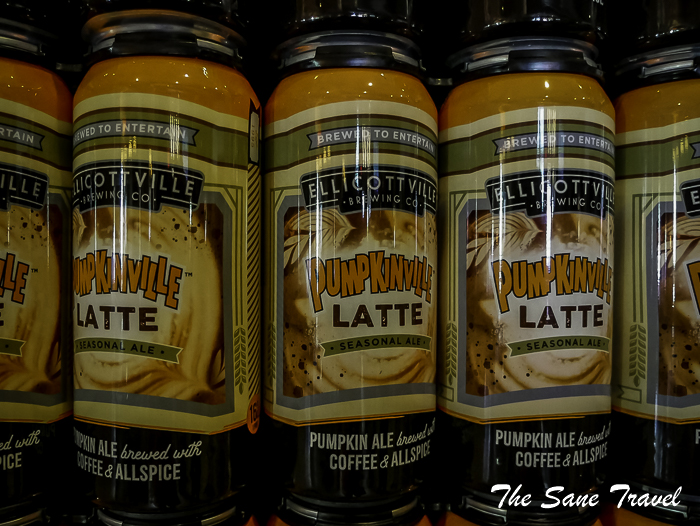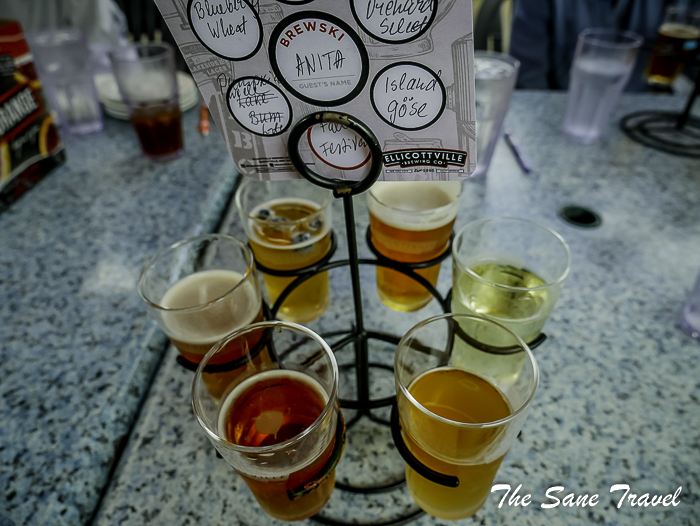 Do not forget about lunch. Their summer beer garden is a great place for a meal when the weather is good. My hamburger was really good and I also enjoyed a delicious soup.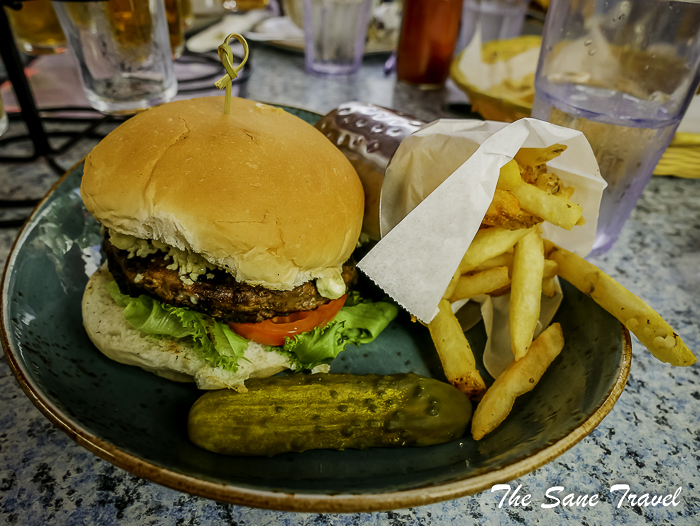 Ride a mountain coaster at Holiday Valley
Find out what Holiday Valley can do to make your afternoon memorable. Check the Sky High Adventure Park located in the Tannenbaum area of the Valley. Mountain Coaster is a part of that. It is similar to a roller-coaster that is built on a mountain with "cars" that are attached to rails. Riders are able to control the speed of their car as they are pulled up the hill, then zigzagged down the mountain on a spiraling path. Instructors will give you all the information about the ride and its safety rules, so choose your speed and enjoy a thrilling ride.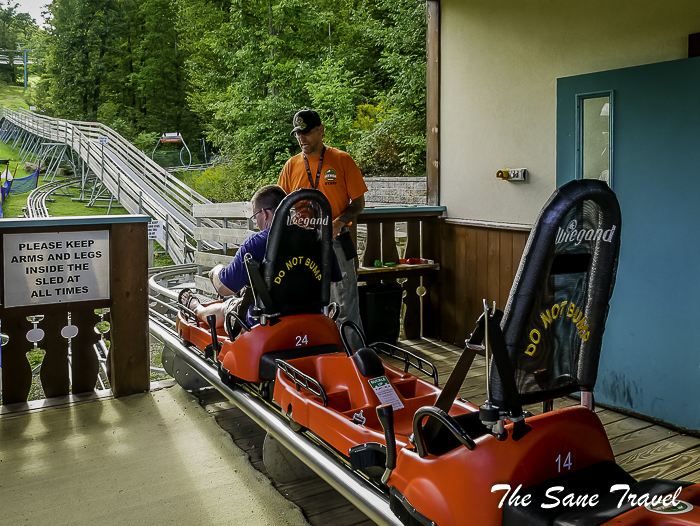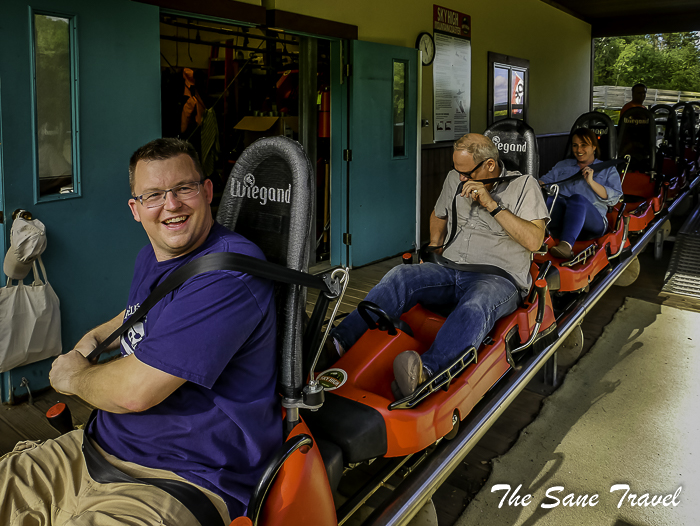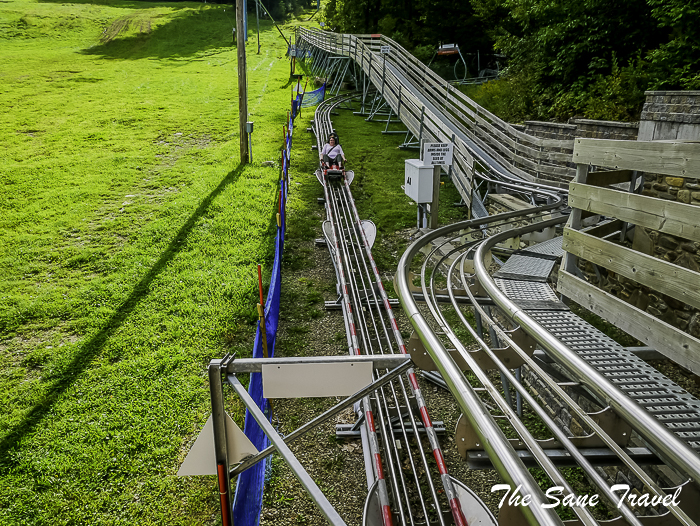 Get a feeling of adventure at the Aerial park of Holiday Valley
The Areal Park is also a part of Sky High Adventure Park. It is built in a four-acre section of the woods and has nine treetop courses of varying difficulty where visitors have the options of walking along platforms that are connected by bridges and zip lines, climbing up walls of varying difficulty. When you are up in the trees, you have to focus on various strategies to successfully navigate each course. There are different levels of difficulty and the more difficult the course, the higher up it is in the trees. Sky High is open on weekends until early October.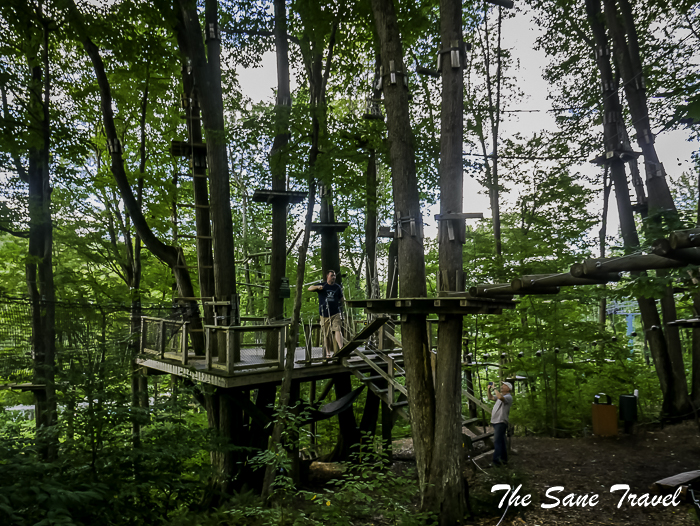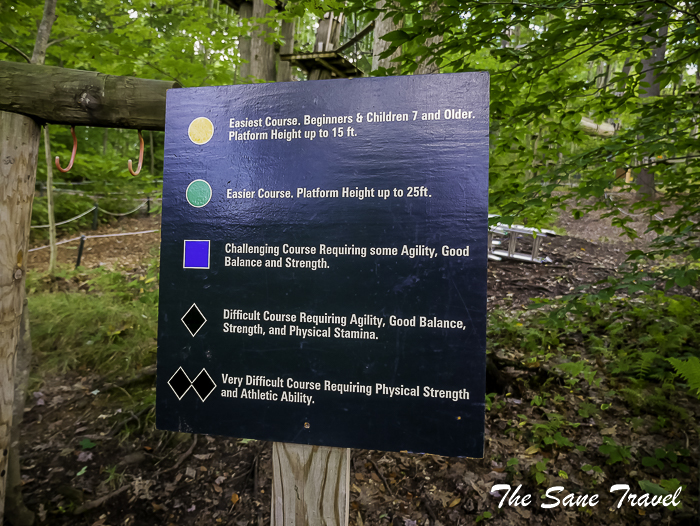 The Aerial Park is very popular, so book your visit in advance to avoid disappointment.
Choose the restaurant and bar of your liking for your dinner and evening entertainment
There are many restaurants and bars to choose from in Ellicottville so you might be spoiled for choice. At Dina's Restaurant, you can rent a private wine cellar for your evening with friends.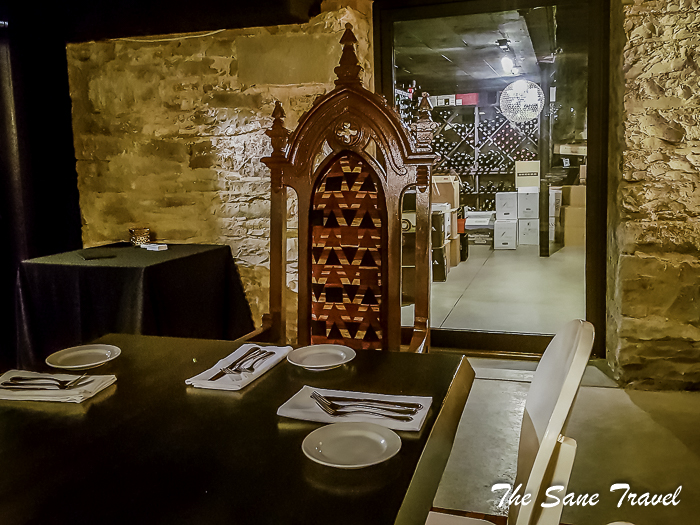 Balloons Restaurant & Nightclub offers live music on weekends. Finnerty's Tap Room is a pub and first-class restaurant.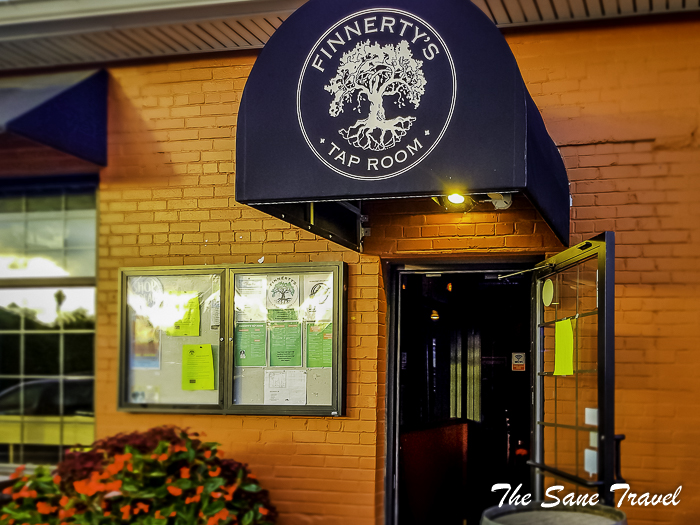 There are some more great options besides these, so enjoy!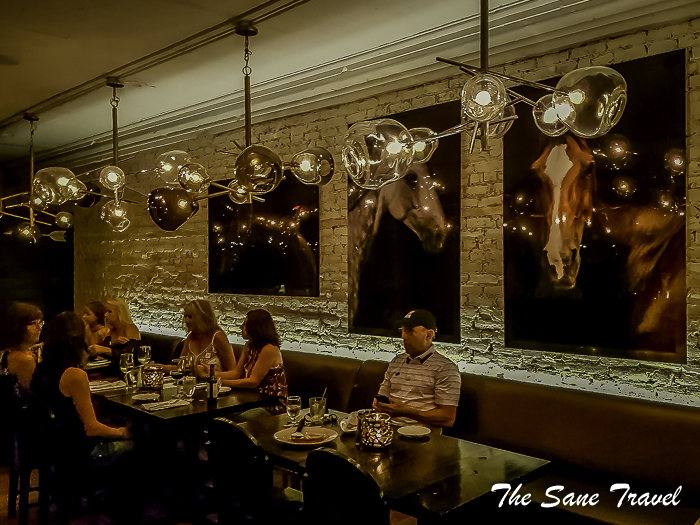 Stay at the Inn at Holiday Valley
After a delicious dinner and great entertainment, you will need a good rest. So head to Holiday Valley, the Inn hotel one mile away from downtown Ellicottville for a peaceful night's sleep. Make yourself at home in one of the 102 air-conditioned rooms.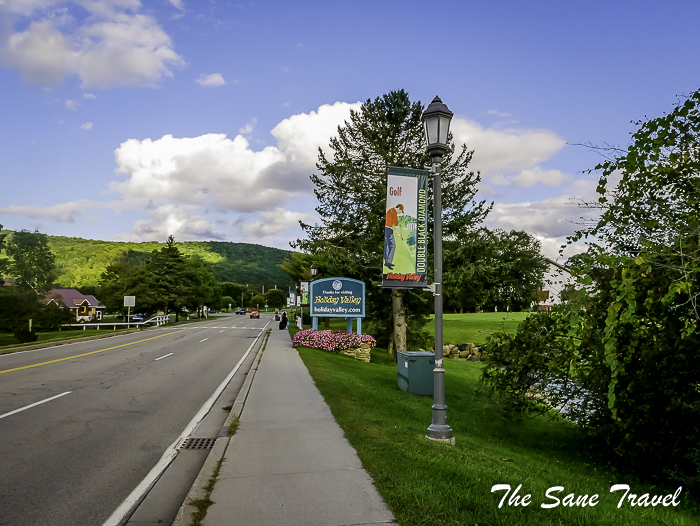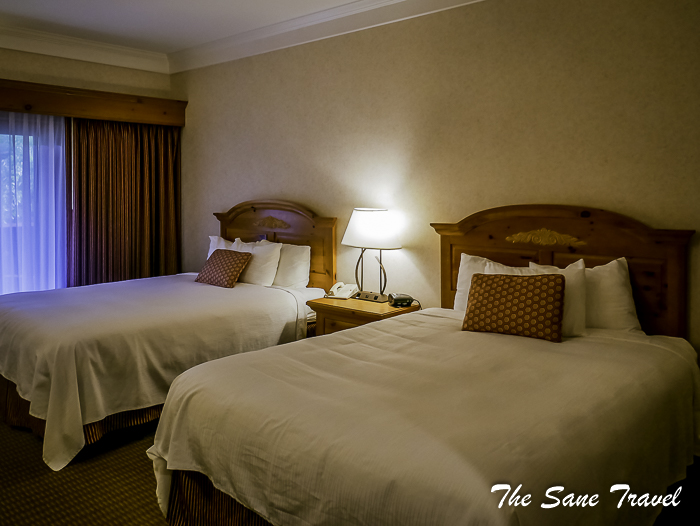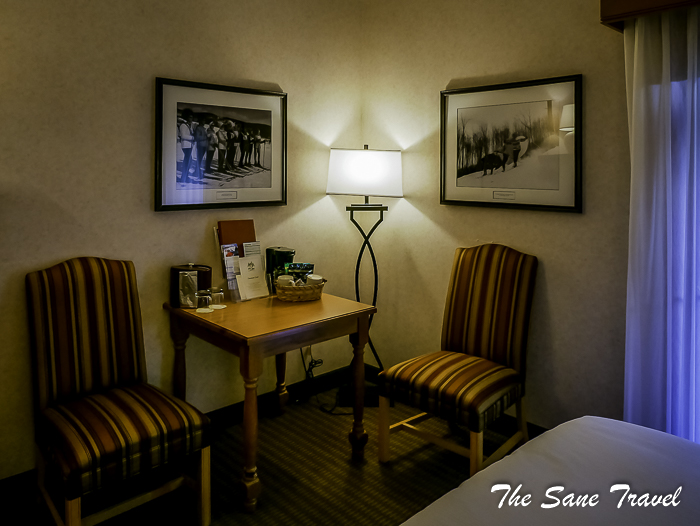 Every room has a private furnished balcony or patio. The complimentary wireless Internet is available to keep you connected. Private bathrooms feature rainfall showerheads and complimentary toiletries. Enjoy the heated pool and complimentary a continental breakfast the following morning.
Disclaimer: This article is a part of my press trip experience in NY, US. I was kindly invited by the team of TBEX conference organizers. As always, all opinions and thoughts are my own. I had a great time and I wish you the same! Happy travels!
What did you think? Have you been to Ellicottville? Or perhaps you're thinking of visiting there in the near future? Either way, I'd love to hear from you so please add your comments below.
Like it? Pin it!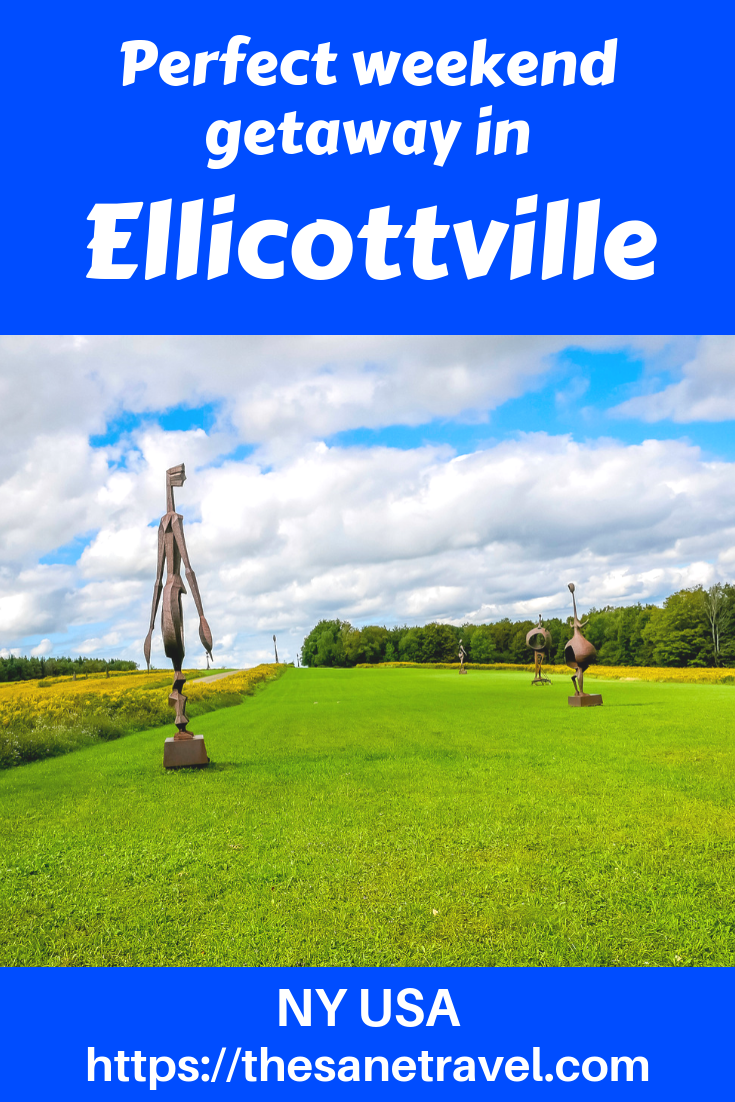 Published by Anita on October 06, 2018
Author: Anita Sāne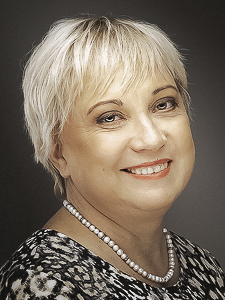 About the author
Anita is a part-time traveller, passionate photographer and a retired career woman from Latvia, travelling mostly solo for more than 15 years. She is a skilled travel planner who plans and executes her travels by herself. Anita wants to show you how to travel the world and open your mind to new experiences. Follow her on Facebook, Instagram, Pinterest, Twitter and Bloglovin.

{module Sign for my blog news! (2)}