If you love comedy, very likely you have heard about or even seen episodes of the most popular TV comedy sitcom of 1950's, "I Love Lucy". The star of the show Lucille Ball was born in Jamestown, New York, so it's a place filled with sweet memories about the actress and her iconic television show. By the way, did you know that I Love Lucy has its own Facebook page with almost 2 million followers? After the opening of the National Comedy Center, there is one more good reason for visiting Jamestown, it's immersing yourself in humor, fun and great memories.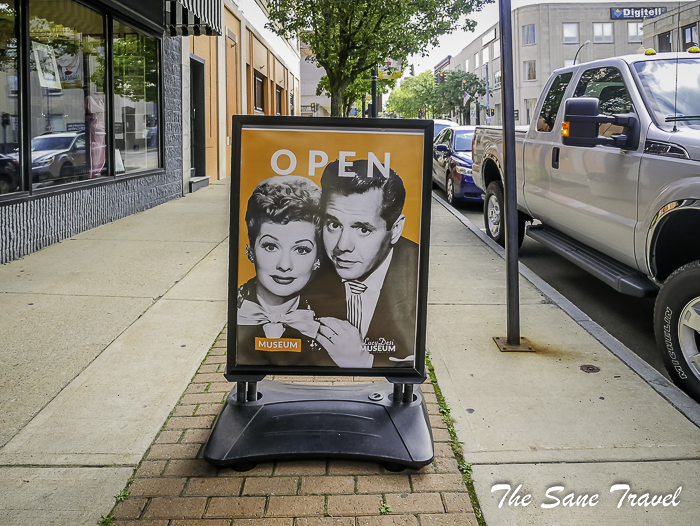 So here you go:
Already upon entering the town and approaching two museums dedicated to Lucille Ball and Desi Arnaz and their TV show, you can notice big mural with Lucy offering you Vitameatavegamin.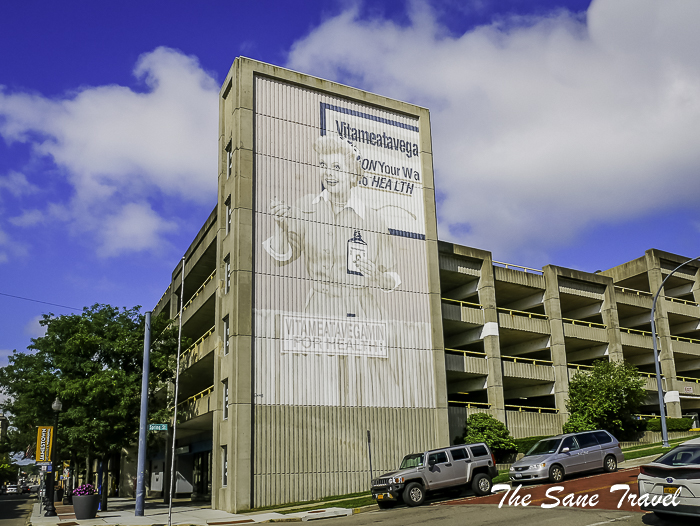 And finally, you have arrived at the West 3rd street in Jamestown where two museums are located next to each other: Lucille Ball Desi Arnaz Museum and Desilu Studios. So let's start with Lucille Ball Desi Arnaz Museum.
It tells the story of the life of famous singer, model, film star and comedian Lucy Ball and her husband Desi Arnaz who co-starred with her in their most famous TV show I love Lucy in 1950s. This show was ranked #2 on TV Guide's top 50 greatest shows of all time in 2002, behind Seinfeld and ahead of The Honeymooners. You will see many artifacts of her life, including costumes of her shows, paintings and many other things keeping memories of her life. Lucy Ball was born there in 1911 and visited her hometown also when she became famous and had her own studio in Hollywood. The healing power of love and laughter has and always will be the driving force that makes Lucille Ball and Desi Arnaz TV favorites for people of all ages. Desilu Studios is devoted to the I Love Lucy TV series. You'll find complete re-creations of Lucy and Ricky Ricardo's New York City apartment and the Hollywood hotel suite. You'll also find an interactive Vitameatavegamin set, a screening area, and showcases filled with vintage memorabilia as well as costumes that were worn on the show. It's interesting to learn that for the filming of the show several new inventions for TV were made, including using several cameras simultaneously for the first time.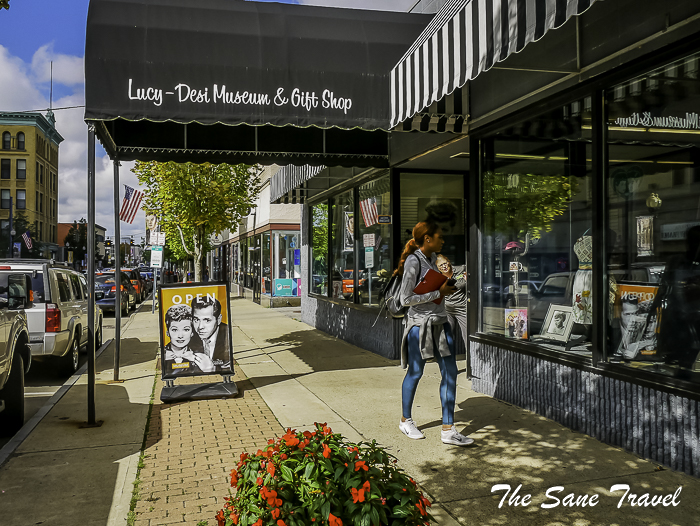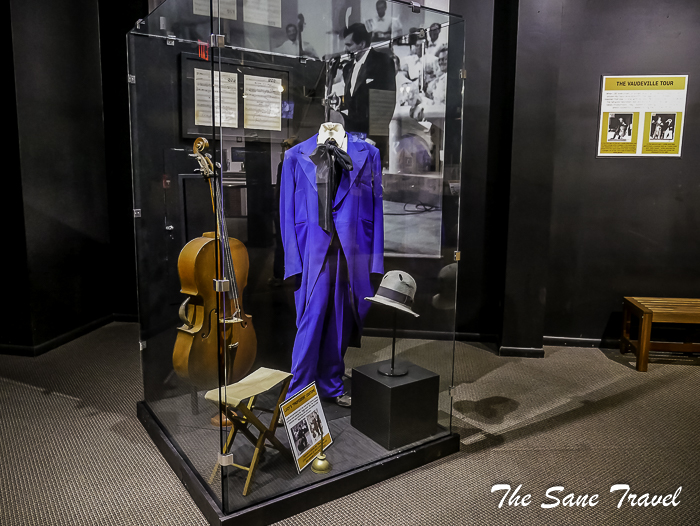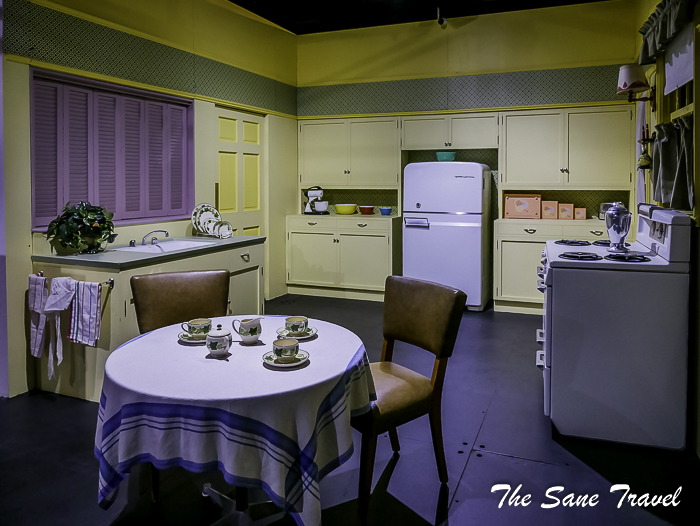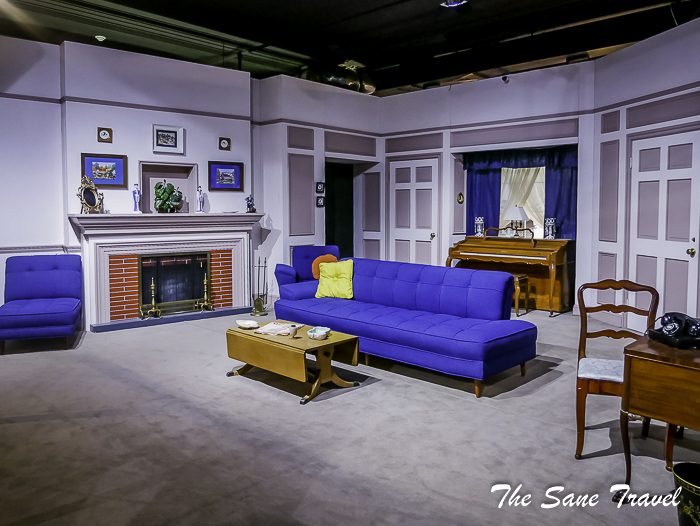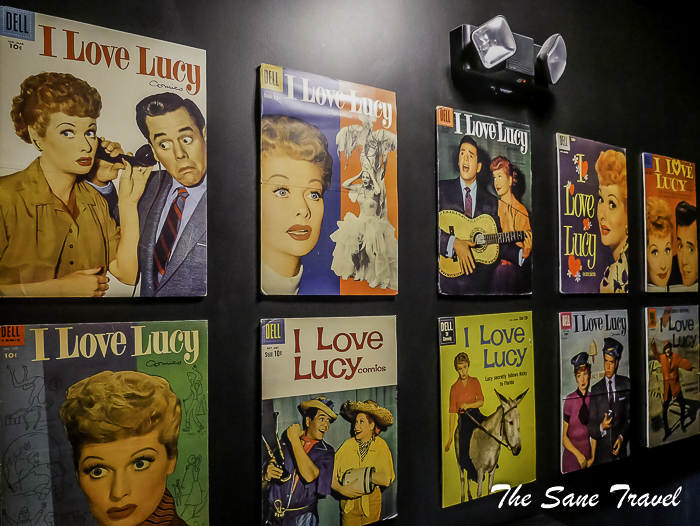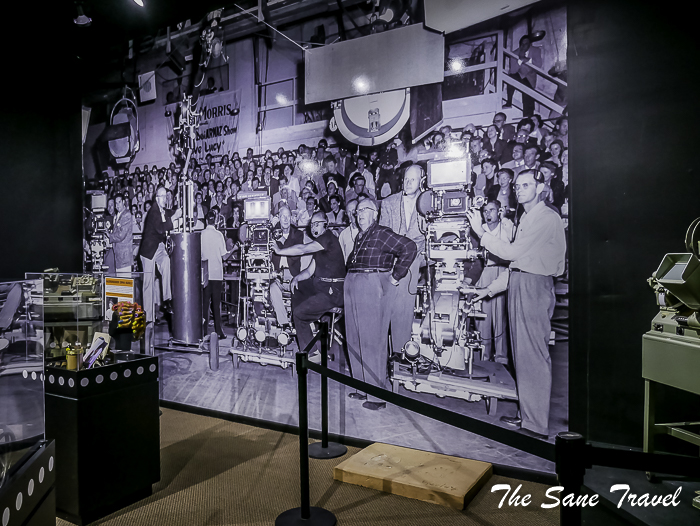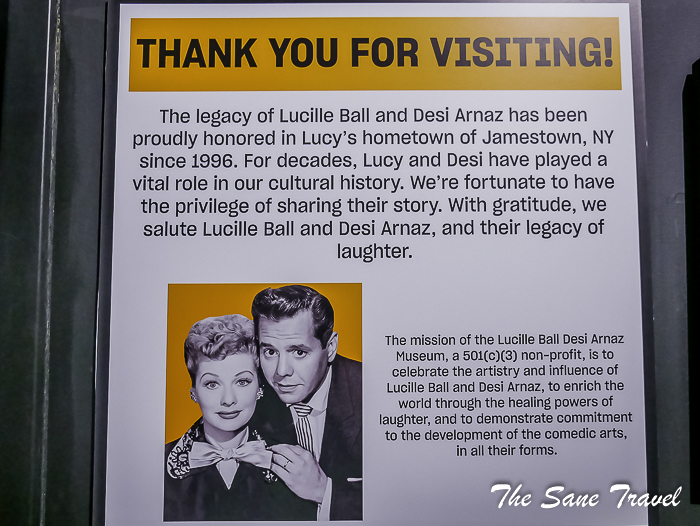 Do not forget to buy your I Love Lucy souvenirs in two souvenir shops at the museums.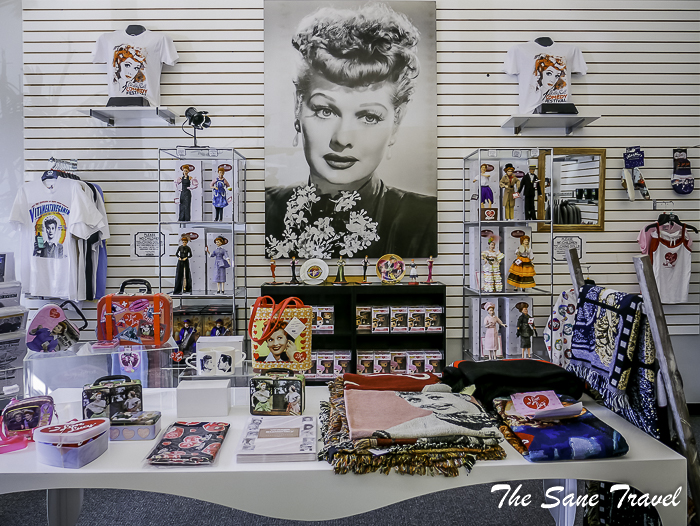 If you are planning a party in Lucy style, you are welcome to rent the Tropicana room, a recreation of Ricky Ricardo's famous Manhattan night club. The Tropicana Room is not open to the public; however, it can be rented for your special occasion.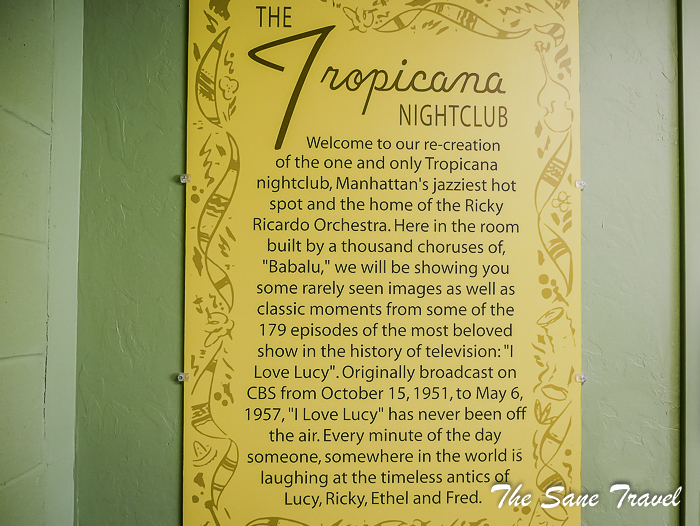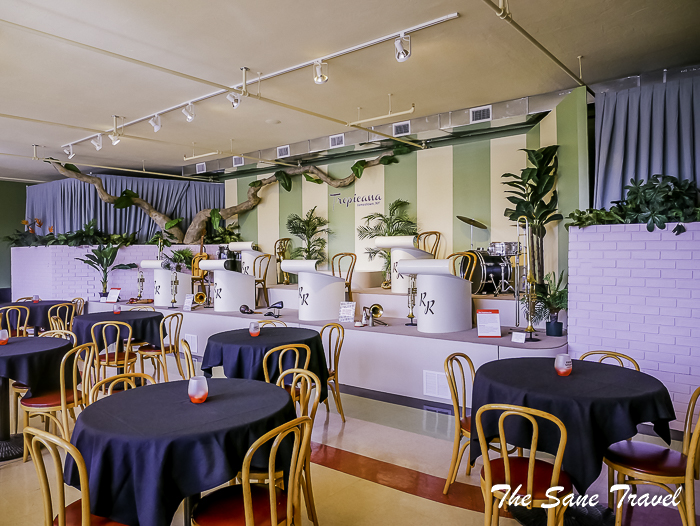 You must be hungry after your enriching visit of two museums, why not have lunch next door to the Lucy Desi Museum at Crown Street Roasting Company. It is a cosy shop for a light lunch right in downtown Jamestown that serves coffee, salads, and soups.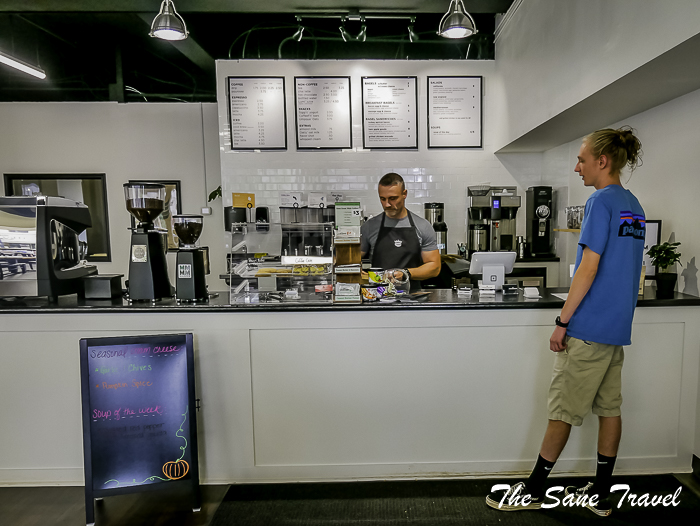 Address: 16 West Third Street, Jamestown.
So I hope now you are prepared to immerse in comedy and laughter even on a much larger scale. Let's go to brand new National Comedy Center opened in August 2018. It took seven years and 50 million dollars to build the first museum of its kind in America. It's featuring more than 50 immersive exhibits on 37,000 square feet space providing visitors with interactive experiences of all kinds of things related to comedy and humour. Be prepared to take your personal profile of humour at the entrance. With this, you will have the opportunity to have a tailored experience according to your taste during your visit.
The daughter of Lucille Ball, Lucie Arnaz, once told CNN that if there were ever a memorial for her mother in Jamestown, she wouldn't have wanted "a statue or a bridge or some stagnant memory" but something "alive and active". So here, it's a very special place where you see how entertainment elevated to a high class art.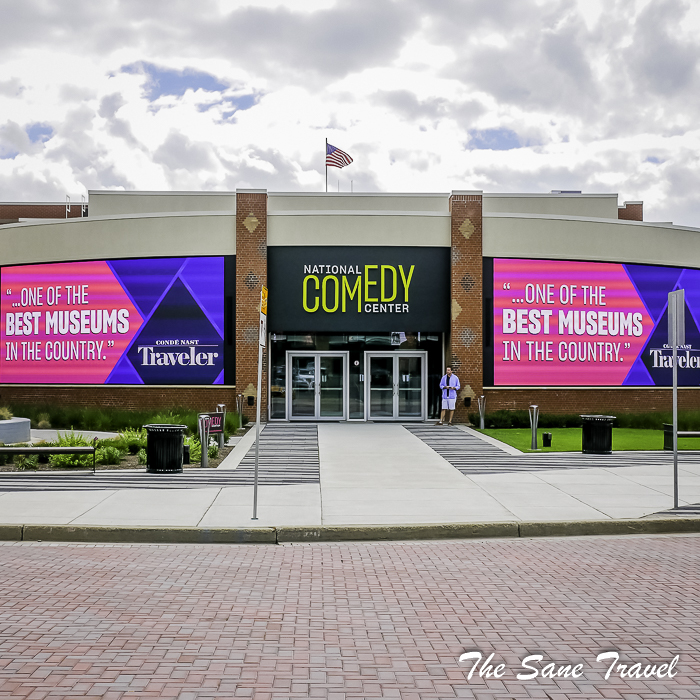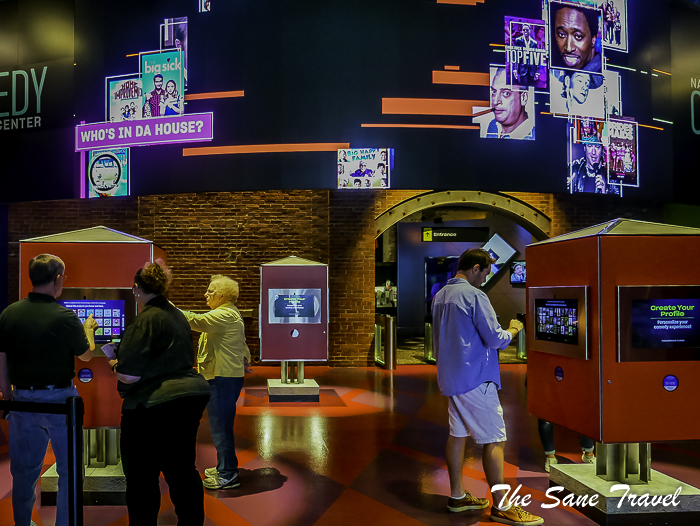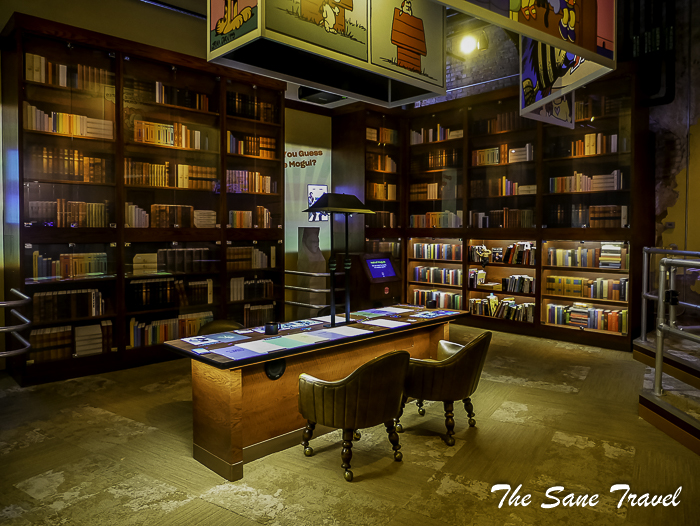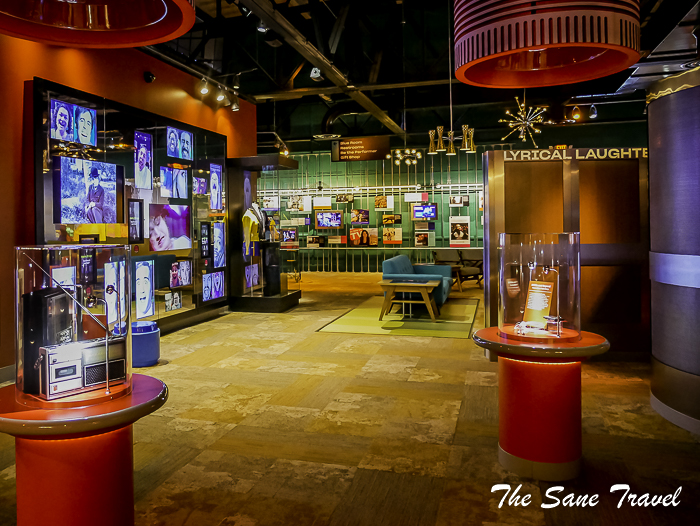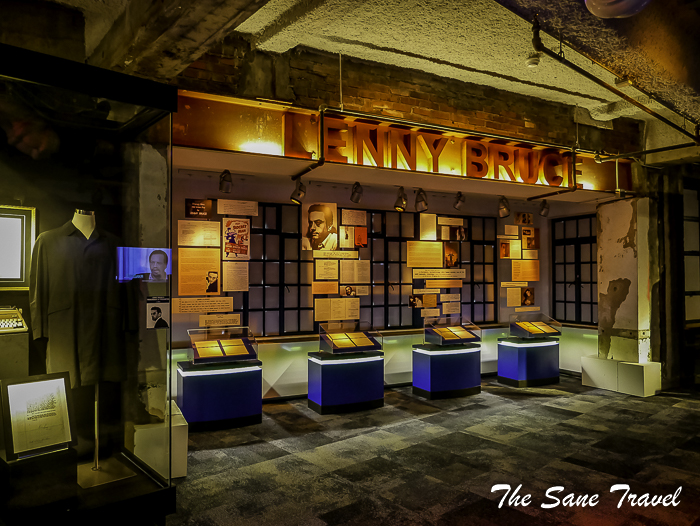 Address: 203 West 2nd Street, Jamestown
After a day full of experience and healthy laughter, you deserve a mouth watering dinner, a good night's sleep in a room with a view so head to the recently opened Chautauqua Harbor Hotel less than 10 minutes and about 3 miles from Comedy center. It is located on the former site of Celoron Amusement Park, with a spectacular Chautauqua Lake frontage. You can have a feel of the National Comedy Center even there, as the hotel has collaborated with it to showcase satellite exhibits in a special space adjoining lobby. Take your time to enjoy the relaxing feeling and awesome views of the lake and take a swim in the outdoor swimming pool, weather permitting. Your luxurious hotel room is waiting for you, with a comfortable bed and soft luxury bed linen, a fluffy bathrobe and conveniently located electricity sockets for charging your devices. I appreciated very much the walk in the shower and the excellent set of toiletries.
Are you ready for dinner? Head to Lakehouse Tap and Grille offering waterfront dining and cocktails.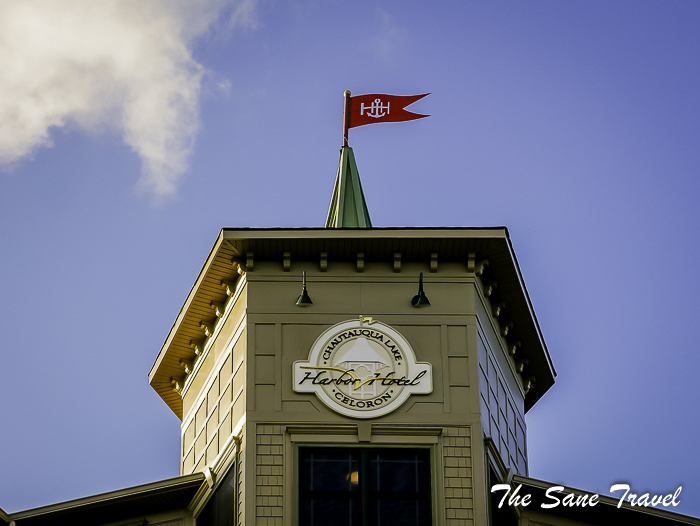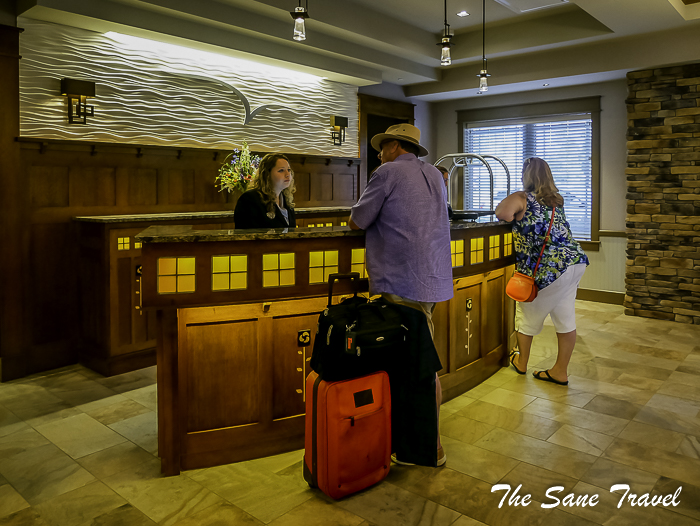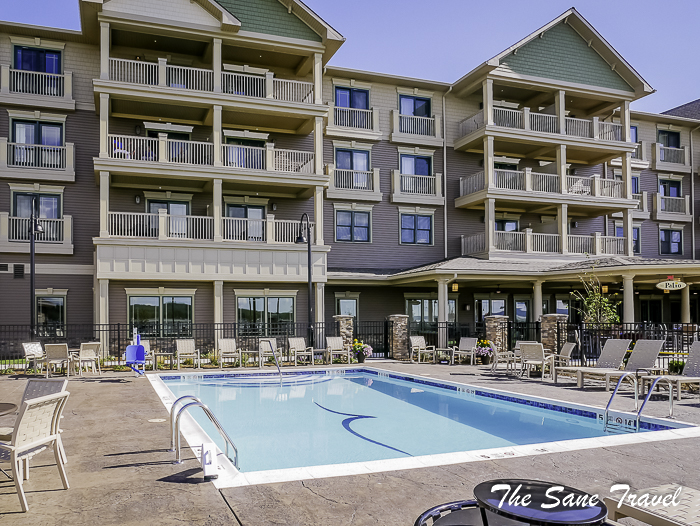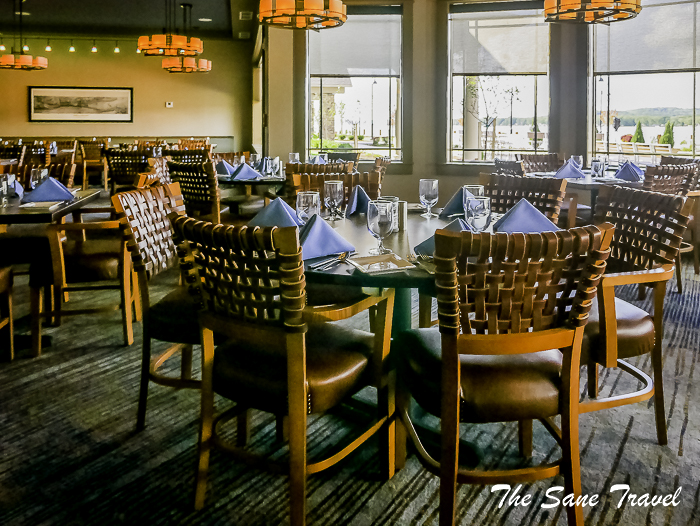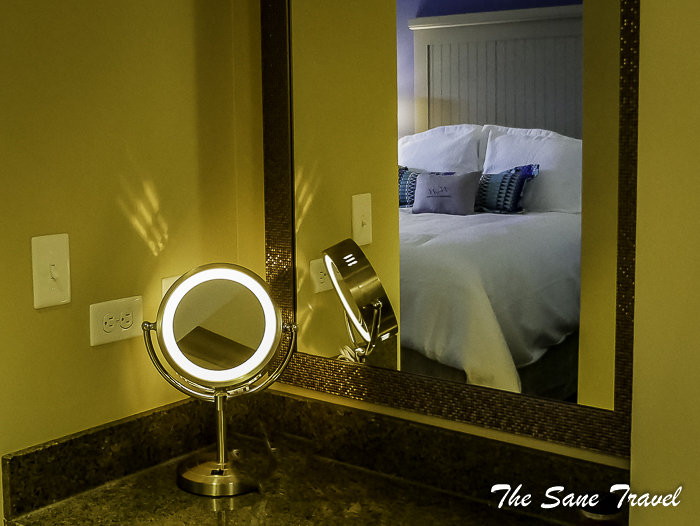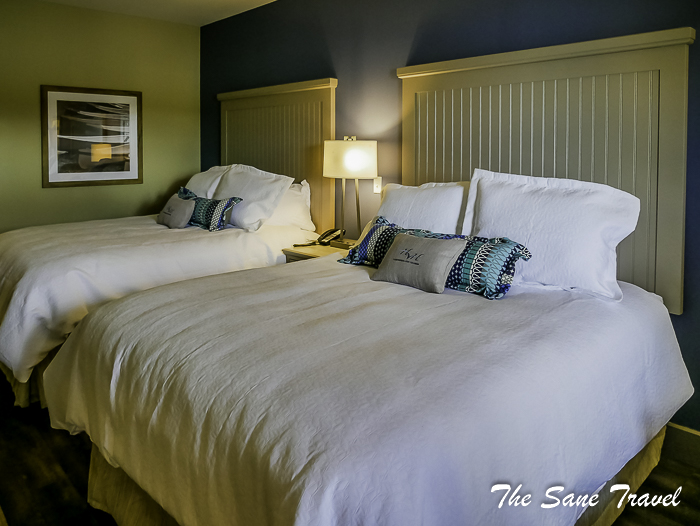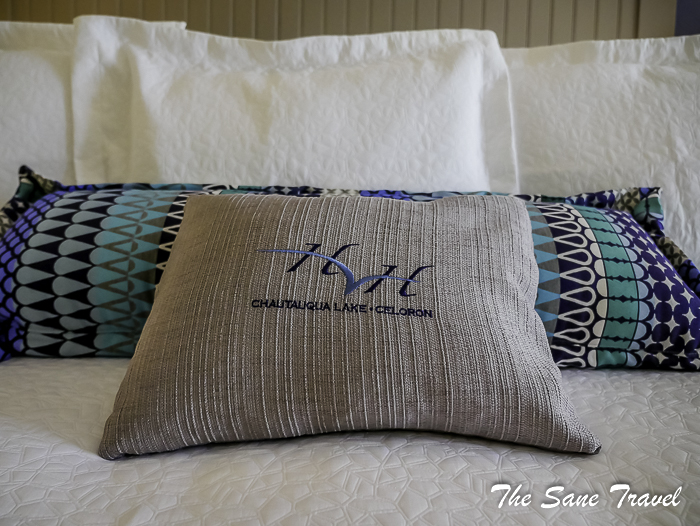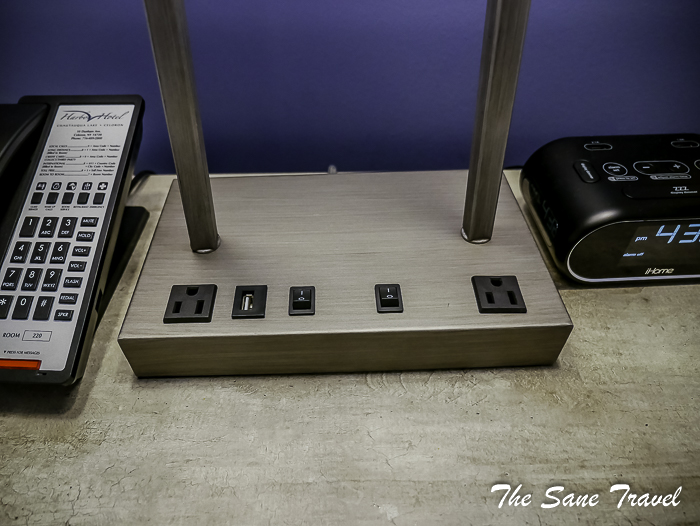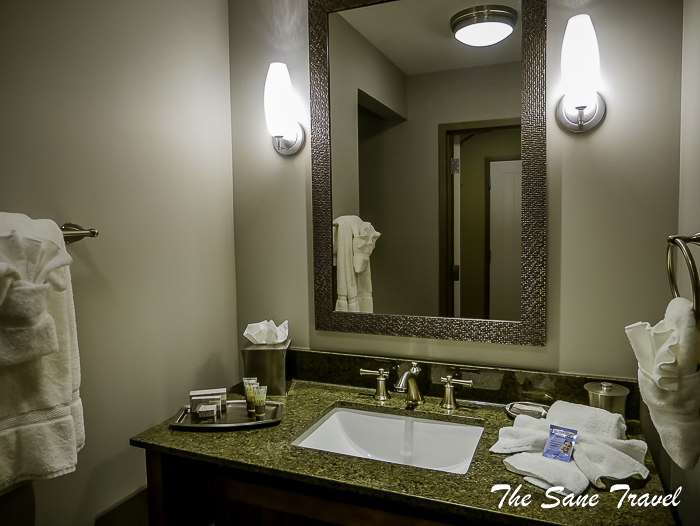 After a good night's sleep and before your breakfast in the morning, take the opportunity to get your complimentary morning coffee and tea at the bar on your floor.
Address: 10 Dunham Ave, Celoron, NY Like it? Pin it!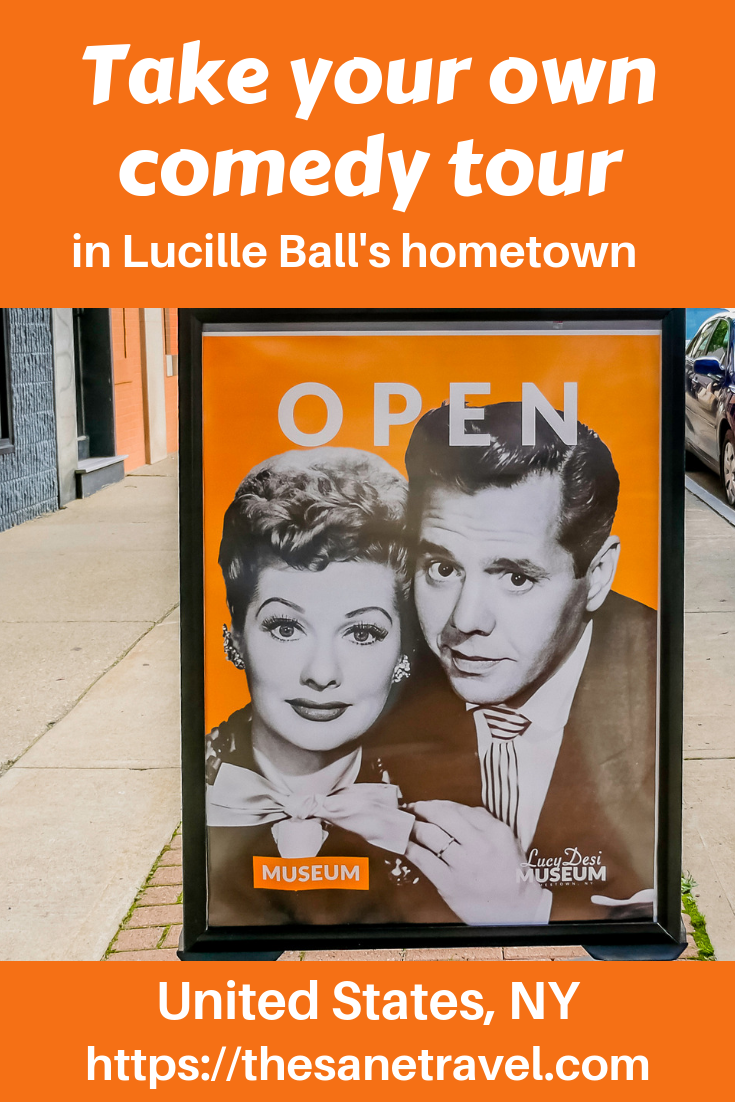 What did you think? Have you been to Jamestown, NY? Or perhaps you're thinking of visiting there in the near future? Either way, I'd love to hear from you so please add your comments below.
Disclaimer: This article is a part of my press trip experience in NY, US. I was kindly invited by the team of TBEX conference organizers. As always, all opinions and thoughts are my own. I had a great time and I wish you the same! Happy travels!
Published by Anita on October 13, 2018
Author: Anita Sāne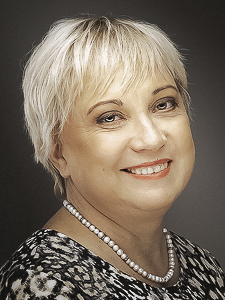 About the author
Anita is a part-time traveler, passionate photographer, and a retired career woman from Latvia, traveling mostly solo for more than 15 years. She is a skilled travel planner planning and executing her travels by herself. Anita wants to show you how to travel the world and open your mind to new experiences. Follow her also on Facebook, Instagram, Pinterest, Twitter, and Bloglovin.

{module Sign for my blog news! (2)}