Having a layover in Denver between flights or visiting a city for a day? Take this self guided tour of the city. I did not say "a walking tour of Denver" because it might be done partly walking and partly by public transport. The choice is yours. There you go! Let's start with some bits of city history. Denver, the capital of the 38th state of the US, Colorado, was founded in 1858 as a gold and silver mining town. The early days of Denver were indeed the Wild West: cowboys, saloons, brothels and gold diggers. In the 20th century, Denver relied heavily on the oil and gas industry and military contracts, therefore it became economically stagnant in the 1980s. In the last 30 years, the city of Denver has transformed from an economically stagnant "cow town" to America's best place to live.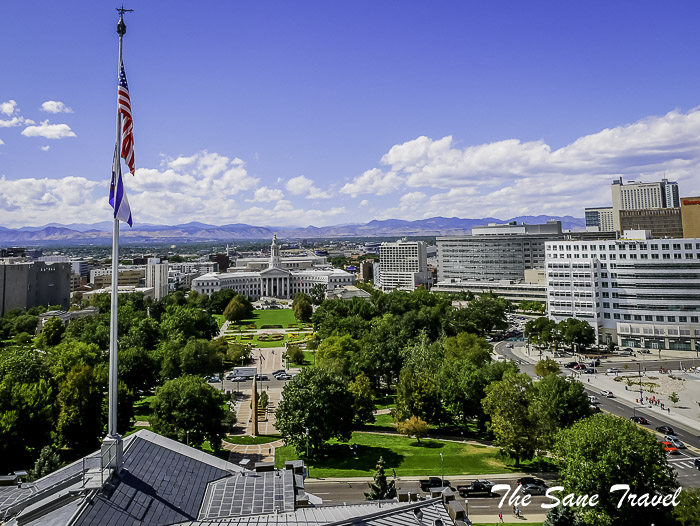 Most likely you will arrive at Union Station, so explore it first before you go further.
Union station
Denver's historic Union Station is a Beaux Arts masterpiece located on the edge of the city's central business district. The long story of Denver's Union Station begins in 1870, the year the railroad came to Denver. The building is comprised of structures built in three different times from the late 19th to the early 20th century. The renovation of the Union Station was completed in 2014, giving the building a fresh look and a lively feel. Today you can sip a coffee, buy flowers or do some computer work in the iconic Great Hall, or stay in the luxurious Crawford Hotel in the same building or just admire the elegant interiors and watch people passing by.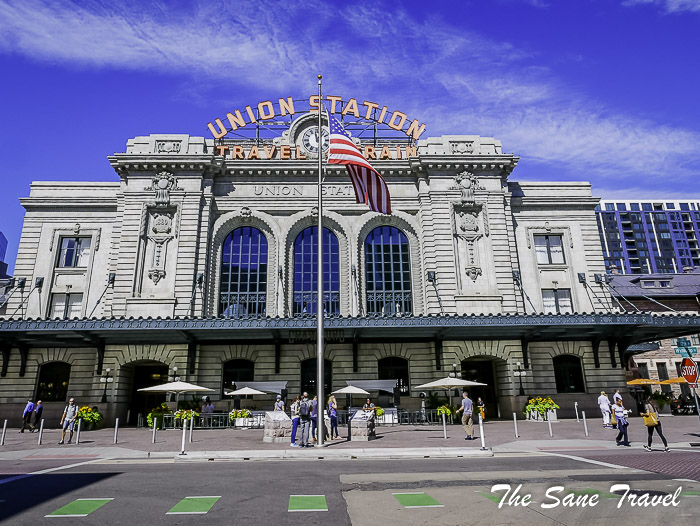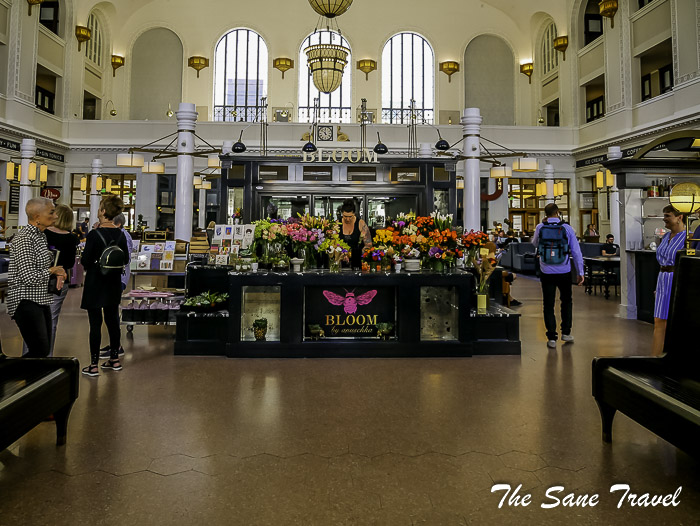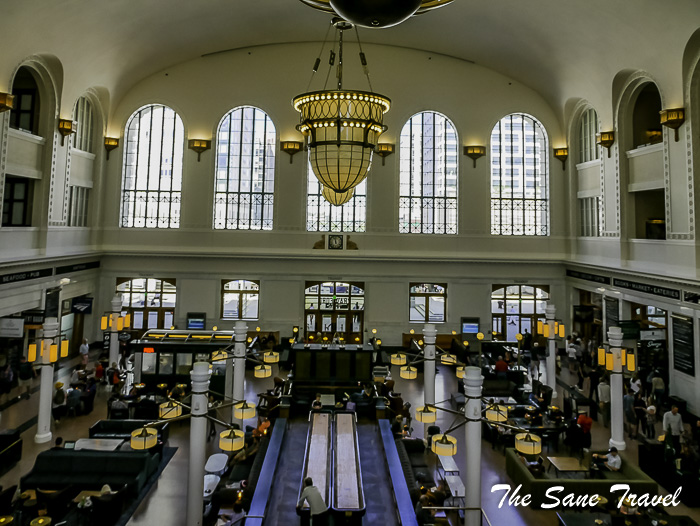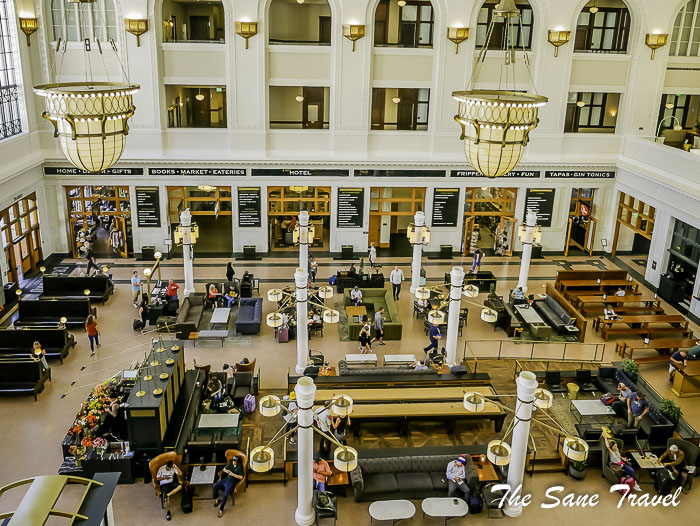 Oh, and not to forget that travellers arrive and depart from there going from and to Denver airport by train.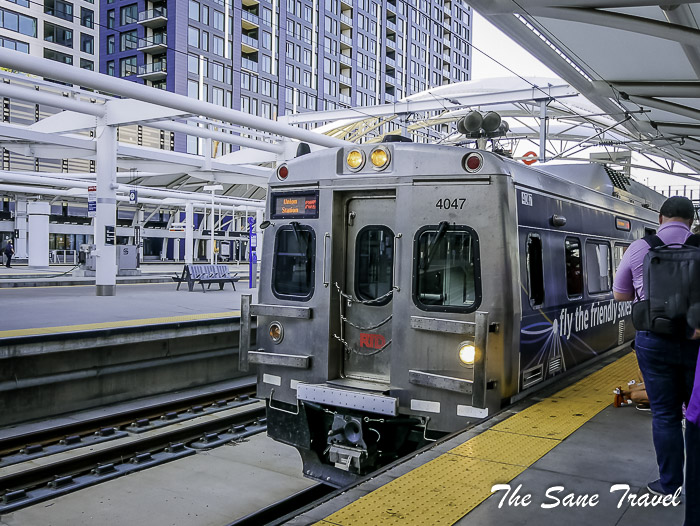 After exploring the Union station, head to the Civic centre park. As it is almost 2,5 kilometres (1,5 miles) away, you can choose to walk or take a FreeMallride bus riding on 16th Avenue.
Civic Centre Park
Civic Centre Park is green space, bordered by the Capitol, Art Museum, and the City and County Building. Civic Centre Park opened at the beginning of the 20th century. It features a symmetrical neoclassical design, with numerous statues, flower gardens, a Greek amphitheatre, and a war memorial. Throughout the year, there are numerous festivals, parades and protests in the Civic Centre. From the park, go to the Colorado state Capitol to enjoy a free tour of it starting every hour from 10 am to 3 pm on weekdays.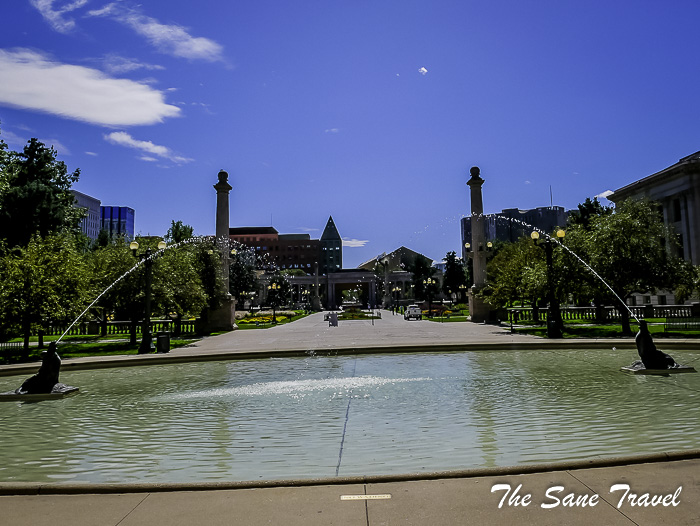 Colorado State Capitol
Colorado State Capitol was completed in 1908. The golden-domed building is one of the prominent features in Denver's skyline. The Neoclassical building serves as a sort of museum of Colorado history. One of the best spots to visit inside the capitol is Mr Brown's Attic. This exhibit area is dedicated to Colorado history, details of the capitol's construction, a space for kids and other interesting details about the building. The dome was plated with gold leaf to commemorate Colorado's Gold Rush and pioneers and miners who helped build Colorado.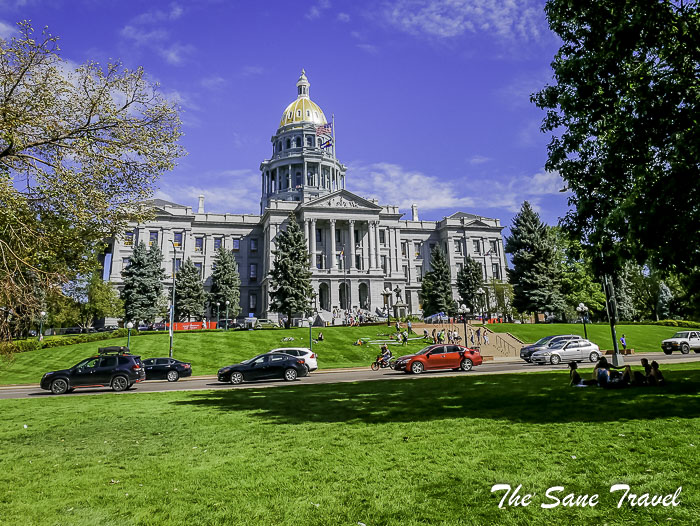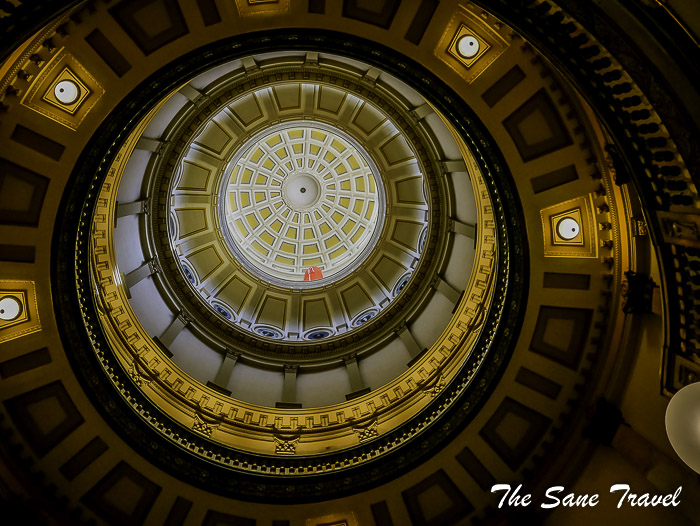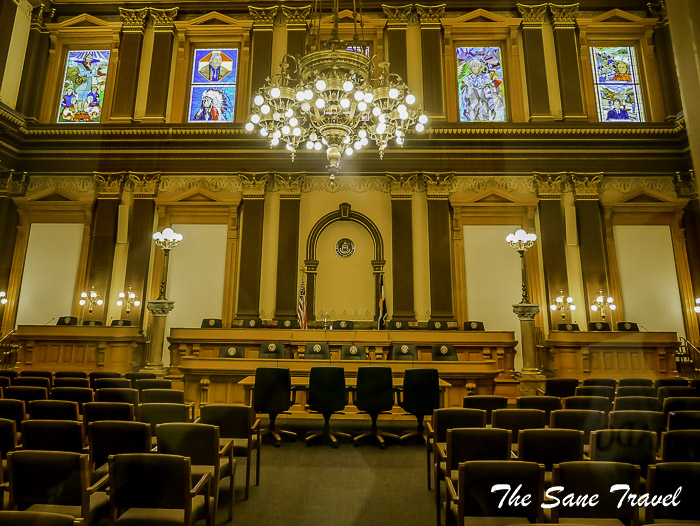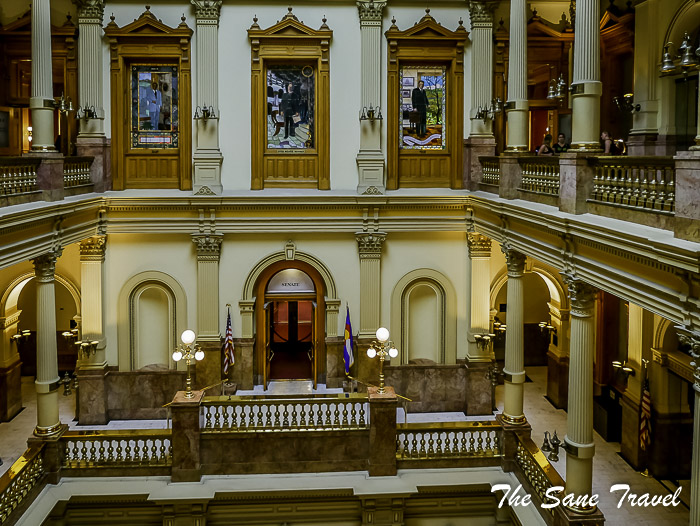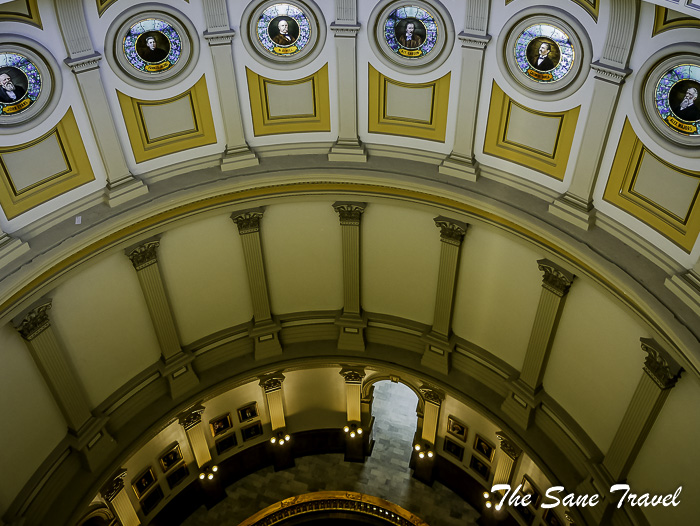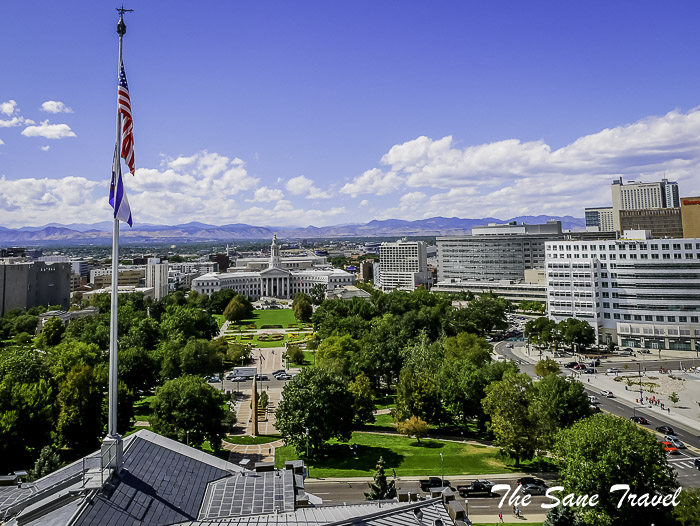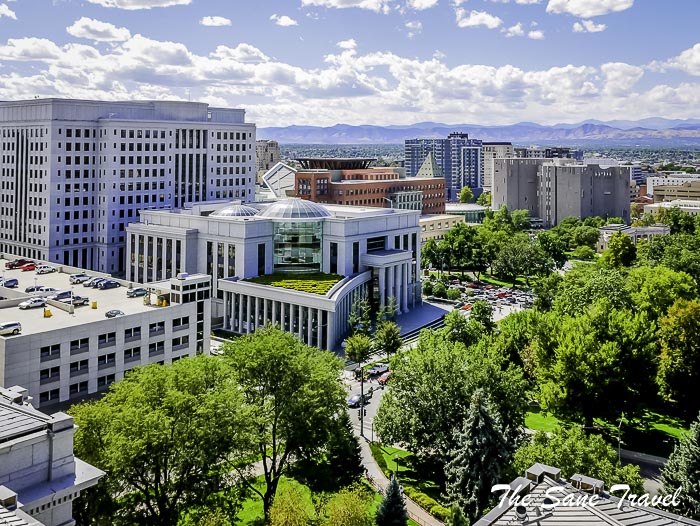 Free historical tours of the capitol building are offered 10 am to 3 pm Monday through Friday. Walk-ins are welcome. The House and Senate chambers are open to the public from mid-January through mid-May on weekdays. To learn more about the history of Colorado and the development of its legislation, visit the Learning centre of Colorado Judicial Centre.
Colorado Judicial Centre
Built in 2012, Ralph L. Carr Colorado Judicial Centre is home to Colorado's judicial and legal agencies. The four-story building houses the Colorado Supreme Court, the Colorado Court of Appeals, a number of other judicial and legal agencies and an interactive visitor's learning centre. In addition to the bronze entry doors, the courthouse features high-quality marble, granite, mahogany millwork and stained glass windows.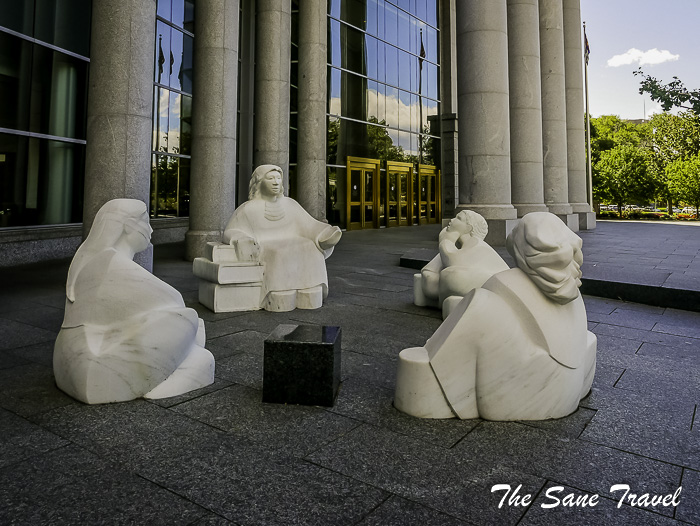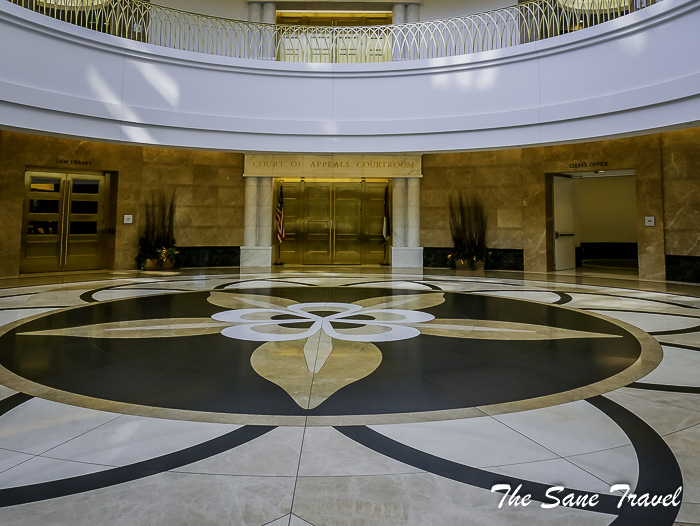 The Colorado Supreme Court Library is located on the first floor of the Ralph L. Carr Colorado Judicial Centre. Even if you don't study judicial books, have a look at the interior and the nice artworks located there.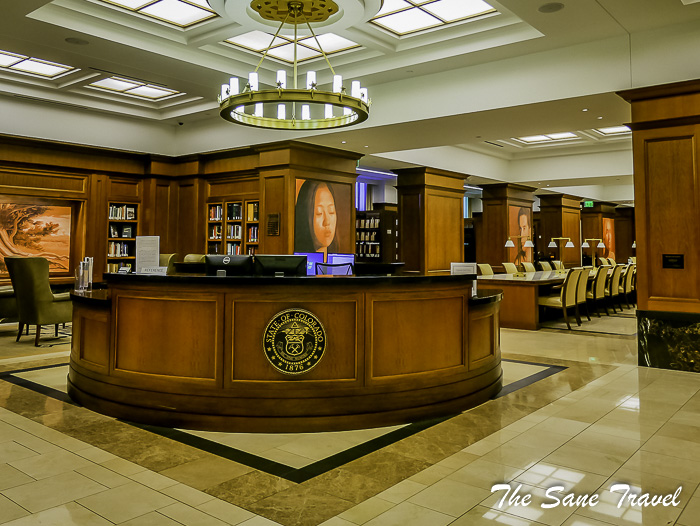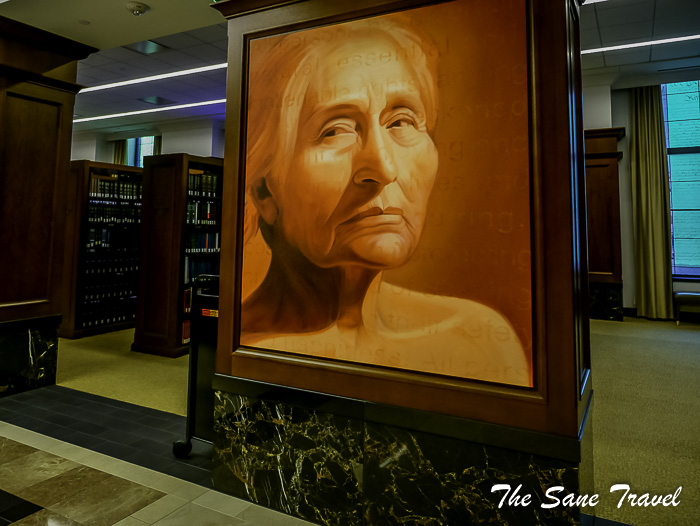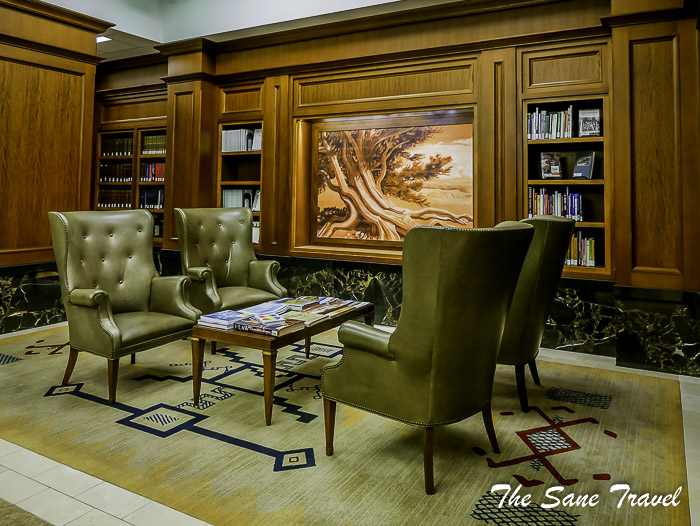 Then go to the Colorado Judicial Learning Centre next door. It is an innovative and engaging learning environment, inspiring visitors of all ages to achieve a better understanding of the laws and freedoms that govern our citizens, states, and country. The Learning Centre provides an interactive educational experience for everyone.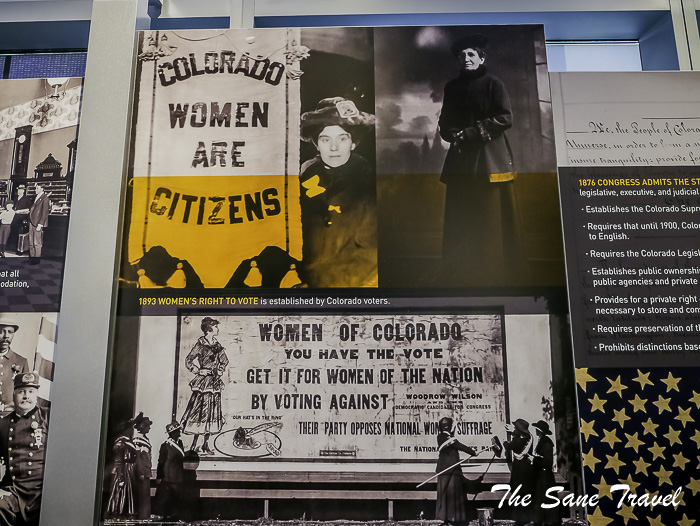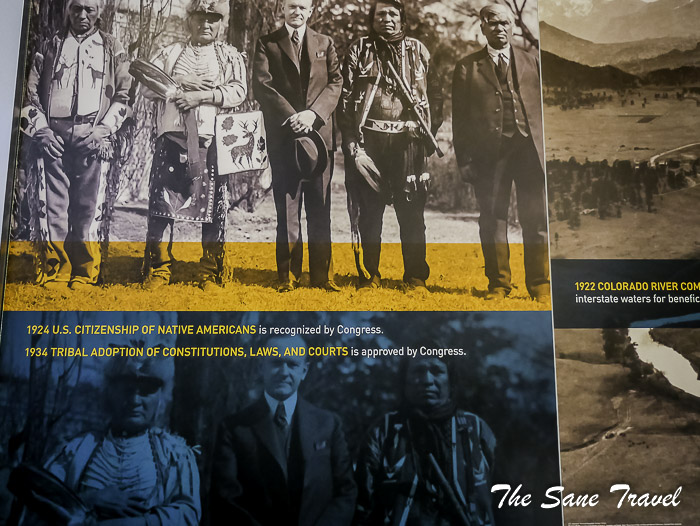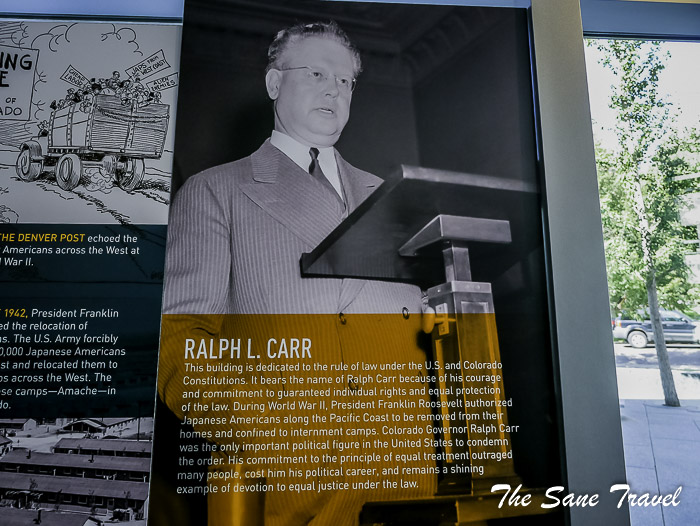 The Learning Centre and library are open Monday-Friday from 8 am-5 pm. Free admission.
After your visit, head to the Cathedral Basilica. On your way, notice some awesome pieces of street art on the side street.
Street art Denver
In the past decade, the street art scene in Denver has grown to a legitimate and bona fide movement. Some works are even commissioned by local business owners.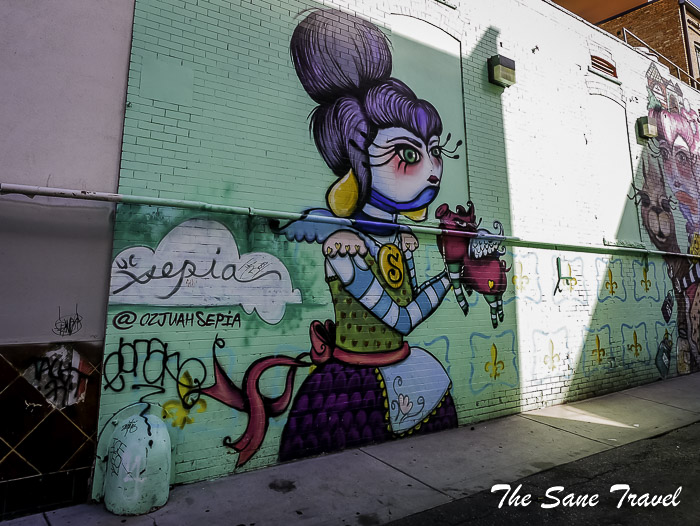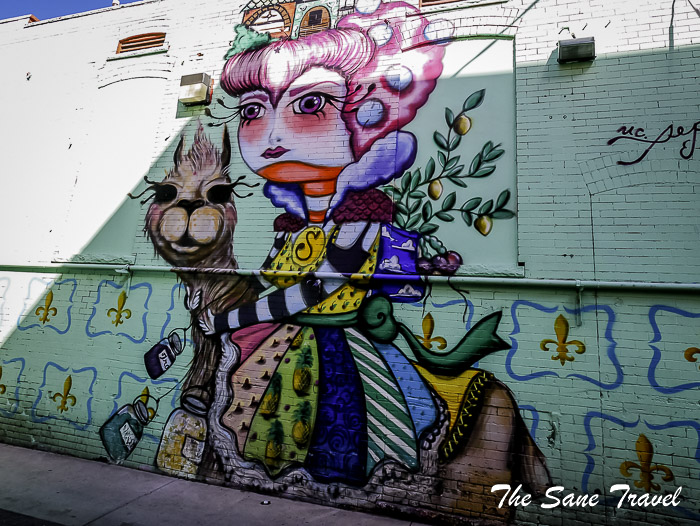 Many people attribute this growing acceptance of Denver's street artists to the city's annual art festival. If you have more time you can explore more street artworks on Street 27 and between streets 25 and 26 in Denver and also on art district on Santa Fe. Then step inside the Cathedral.
Cathedral Basilica of the Immaculate Conception Denver
The building of the Cathedral Basilica of the Immaculate Conception, created in the Gothic style, is a masterpiece of construction. Its front doors are made of brass and the altars, pedestals, statues, pulpit, bishop's throne and communion rails are made from the finest Carrara marble from Italy. The building has more than 75 stained-glass windows, of magnificent colours, crafted in Munich, Germany.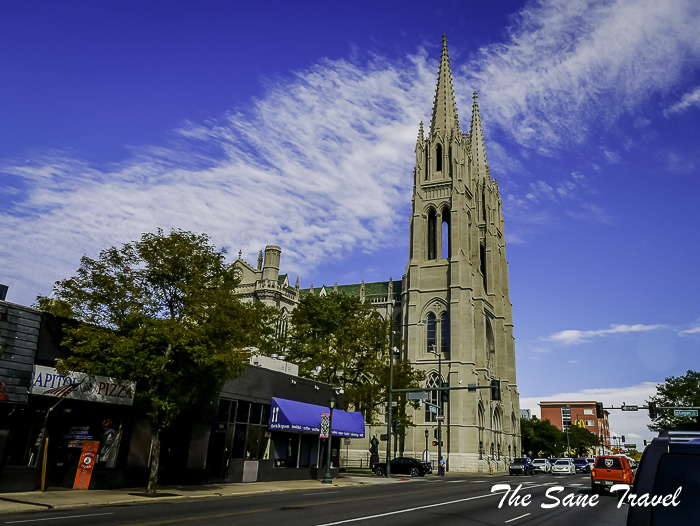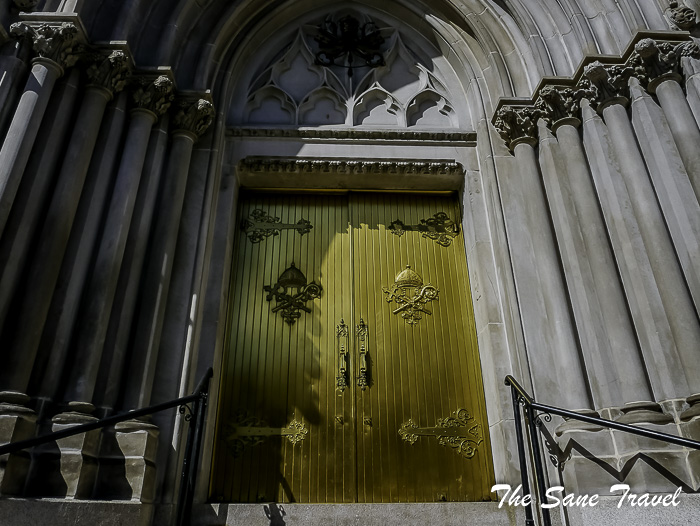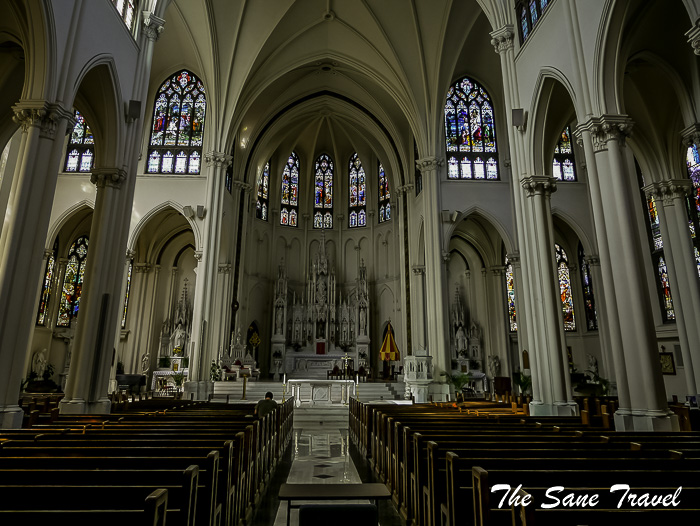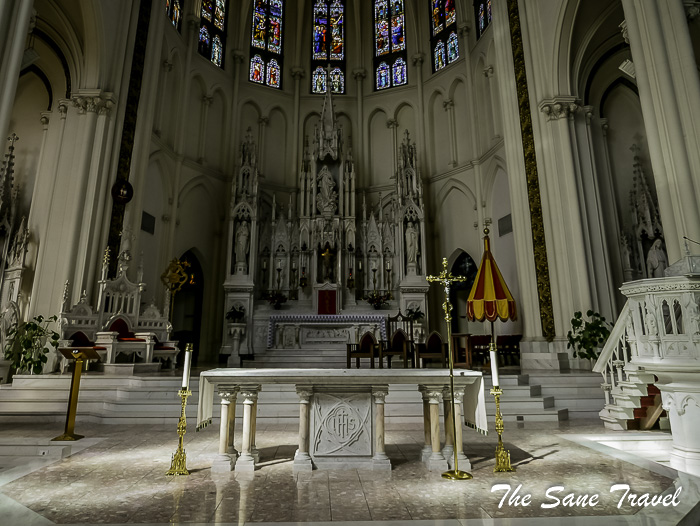 Certainly, a unique feature of the Basilica is that there is only one person entombed here: not a bishop, not a priest, not a prominent citizen, but a former slave Julia Greeley. She came to Denver in the late 1800's and worked in the house of Colorado's first governor, William Gilpin, and was known as "an angel of charity". After the Cathedral visit, head to the George Schleier Mansion.
George Schleier Mansion
The George Schleier Mansion from the late 19th century is listed on the National Register of Historic Places. The mansion, constructed of Colorado sandstone, was the most impressive of the homes. The mansion is built in the eclectic architectural design, prominent in Denver during the mining years. Its most distinguishing feature is an onion domed tower.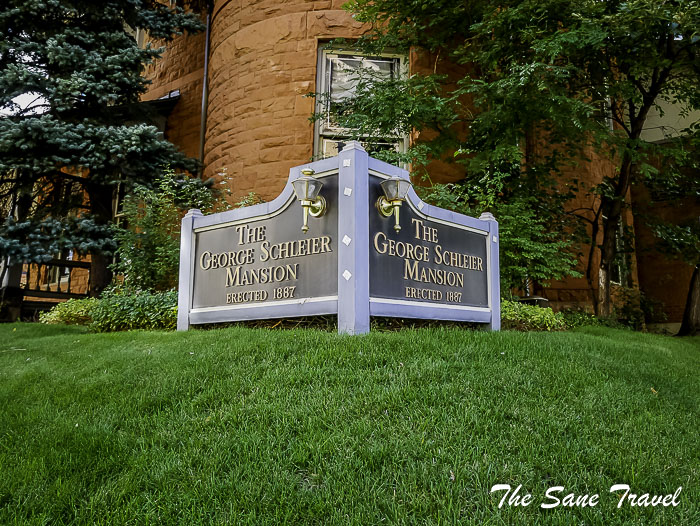 Then you are already not so far from the iconic Brown Palace hotel.
Brown Palace Hotel
Built by Henry Cordes Brown, real-estate entrepreneur from Ohio, and opened in the late 19th century, The Brown Palace Hotel and Spa has become one of the most beloved Denver hotels. The hotel has had numerous owners in its 120 years, and its elegance is known around the world.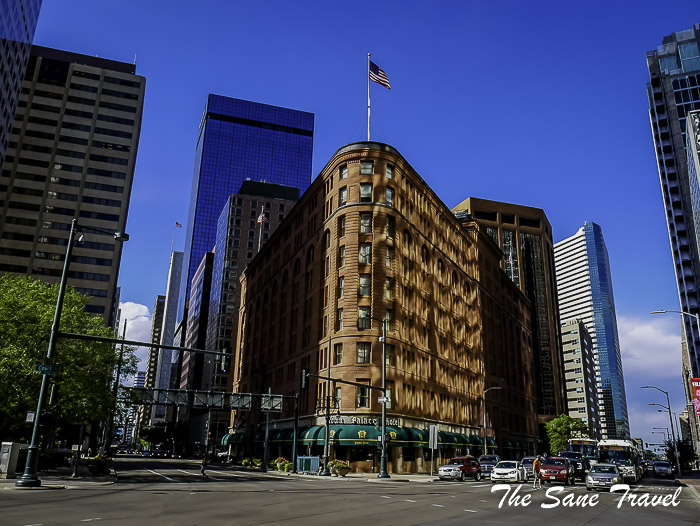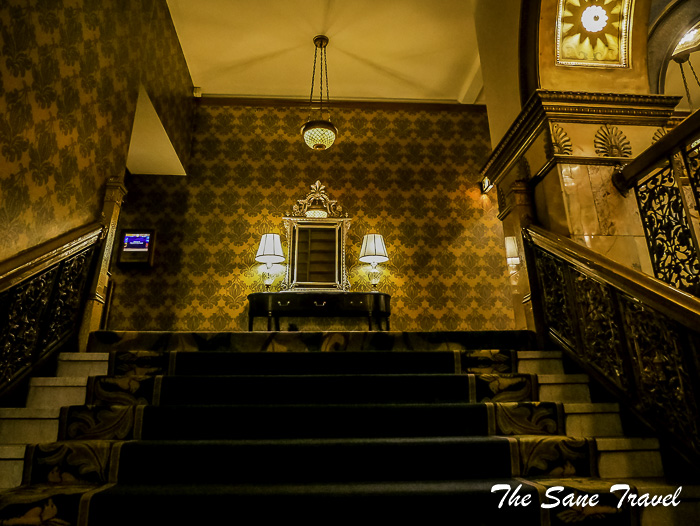 Some of the Brown Palace's famous clientele include Presidents Teddy Roosevelt, Truman, Eisenhower and Clinton, also Eleanor Roosevelt, the Beatles, and Oprah. You can also be among them while experiencing afternoon tea at the Brown Palace. Complete with herbal teas, scones, and finger sandwiches, tea room provides guests with the opportunity to witness the unique tradition of the afternoon tea in Denver. Complemented by the soft sounds of a harpist or pianist floating in the air, this is truly an experience you won't soon forget.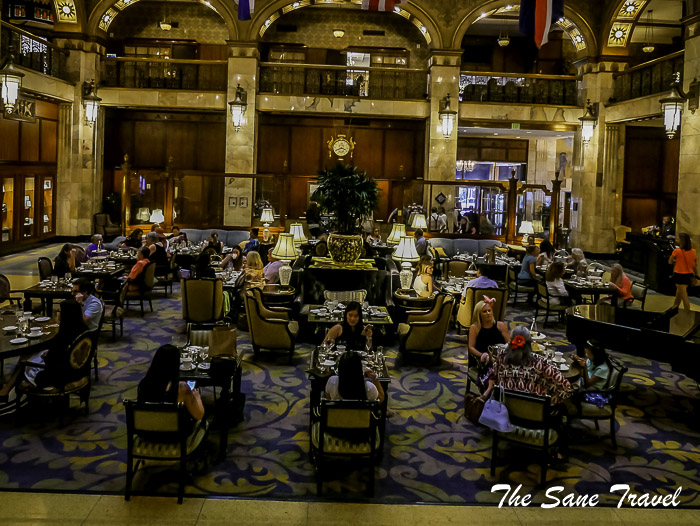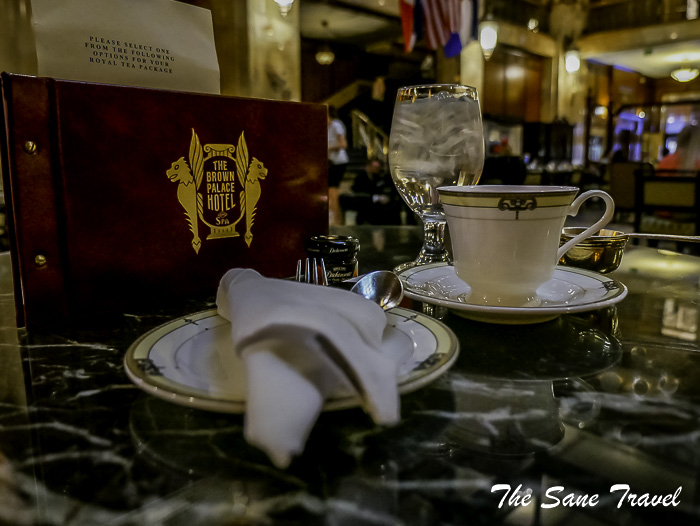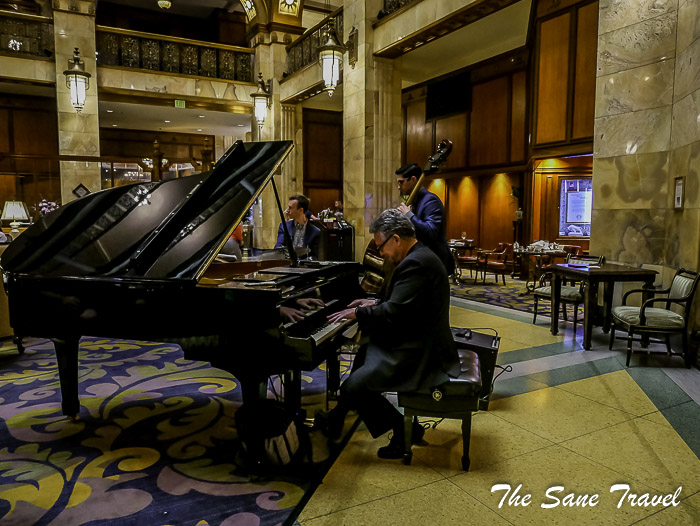 Available daily from 12 pm-4 pm.
Then get ready to going back to Union Station to have some rest at your hotel nearby or get back to the airport for your next flight. Again, the choice is yours to walk or take a FreeMallRide or FreeMetroRide. But before you leave for the airport, step into Whole Foods Market.
Whole Foods Market
This market at 1701 Wewatta Street near Union Station gives you an opportunity to grab a healthy snack and drink before your next adventures.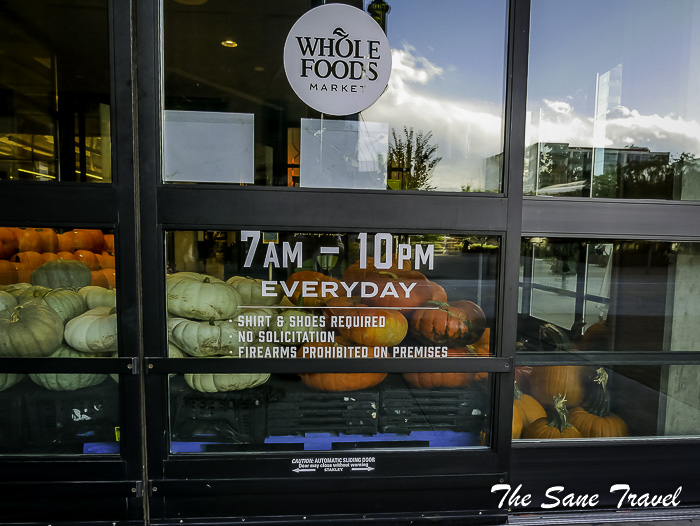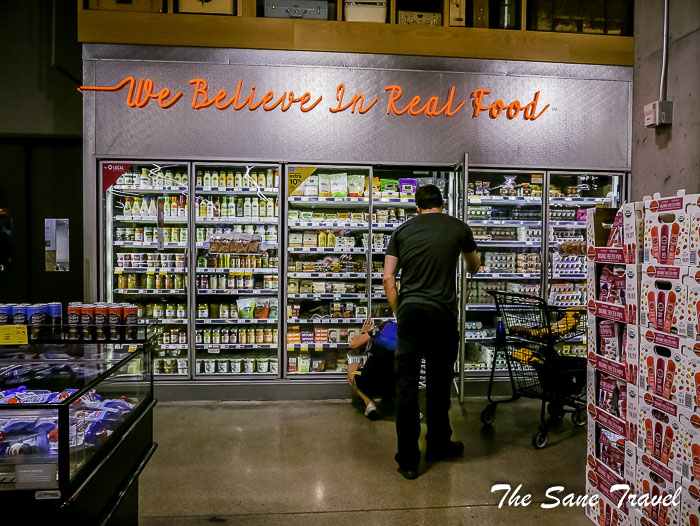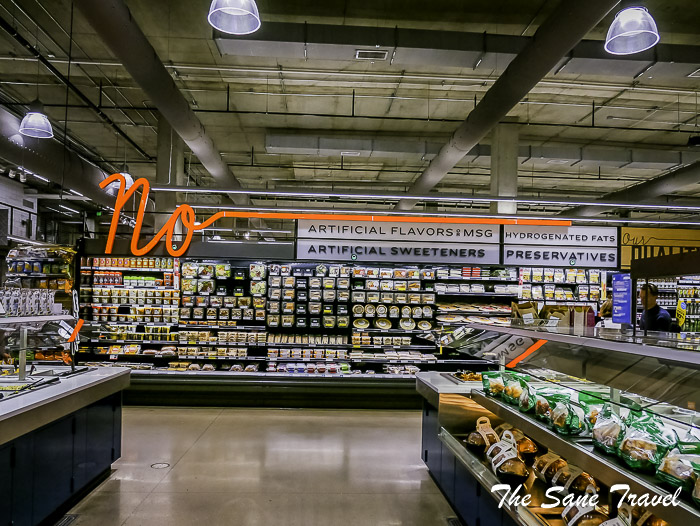 Where to stay in Denver
If just like me you arrive in Denver about midnight, I recommend staying at the Hilton Garden Inn Union station. This new upscale hotel is located in the heart of historic lower downtown Denver. You are just steps away from Coors Field, Union Station, and great restaurants. You will enjoy free high-speed internet, 24/7 convenience mart, fitness room and pool. Unwind after a long day in a cosy room with a comfy bed, HDTV, microwave, mini-refrigerator and Keurig® Brewing System. If you have some work to do, then an ergonomic chair, a large work desk and complimentary wireless printing will make it much easier for you.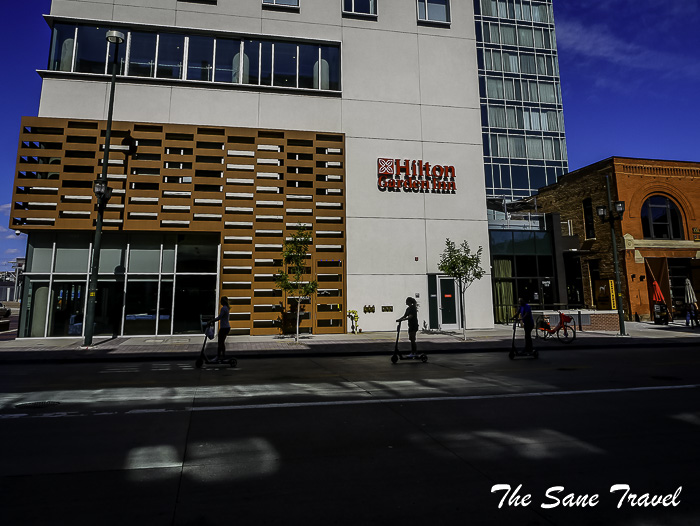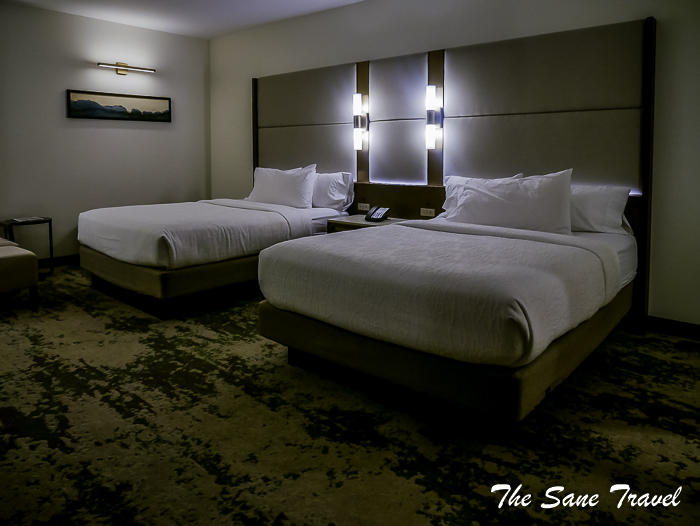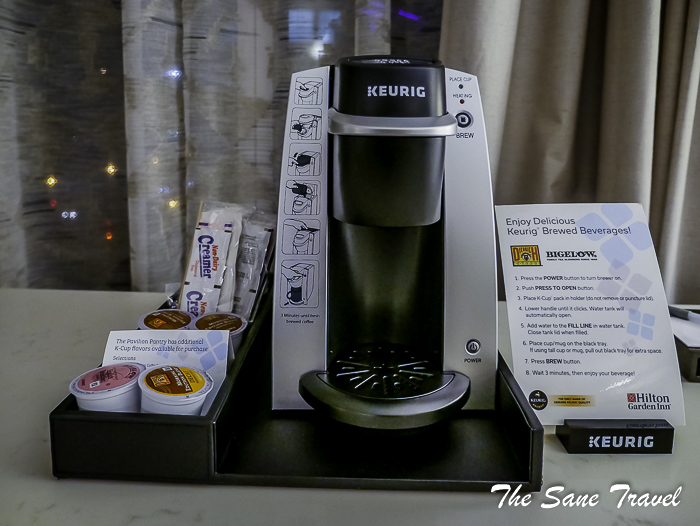 Like it? Pin it!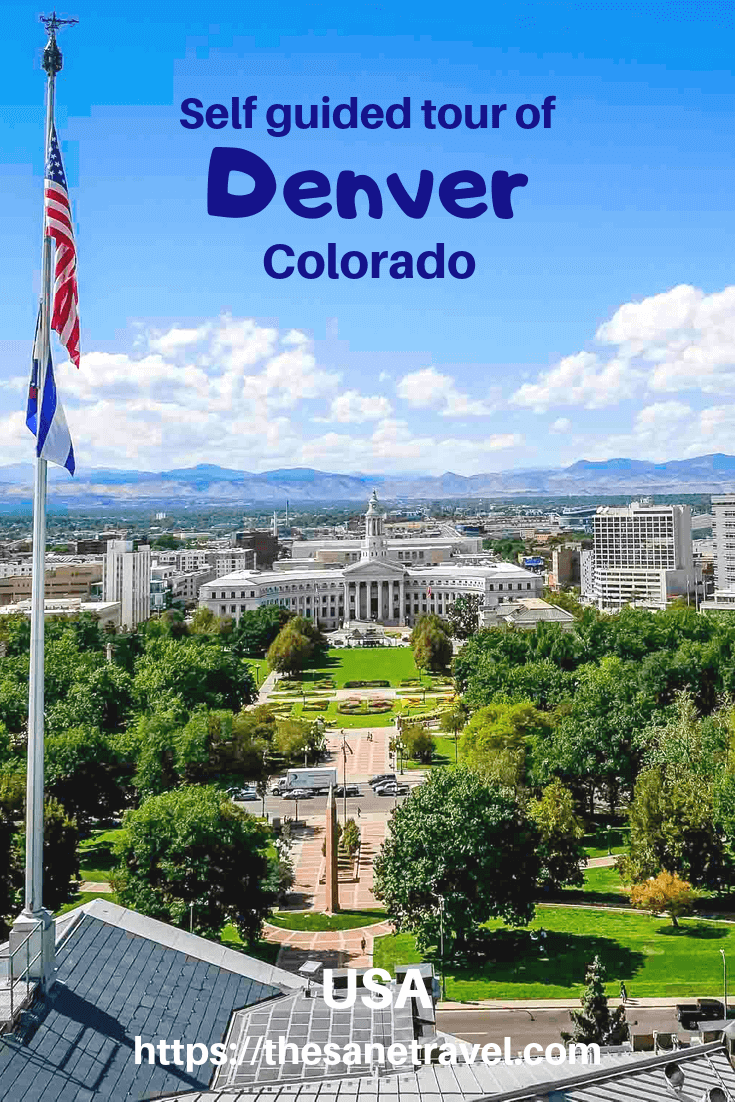 What did you think? Have you been to Denver, Colorado? Or perhaps you're thinking of visiting there in the near future? Either way, I'd love to hear from you so please add your comments below.
Published by Anita on October 11, 2019
Author: Anita Sāne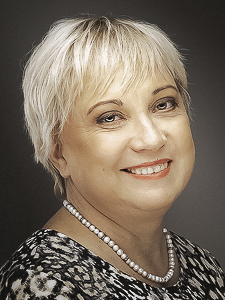 About the author
Anita is a part-time traveler, passionate photographer, and a retired career woman from Latvia, traveling mostly solo for more than 15 years. She is a skilled travel planner planning and executing her travels by herself. Anita wants to show you how to travel the world and open your mind to new experiences. Follow her also on Facebook, Instagram, Pinterest, Twitter, and Bloglovin.