My travels are often inspired by pictures I have seen on the Internet. Bastei is one of such cases. Bastei is the most famous rock formation in Saxon Switzerland, Germany. Bastei and the Bastei Bridge are the highlights of the German Saxon Switzerland National Park area. You shouldn't miss out on visiting this attraction! It can be reached in less than 1 hour from the capital of Saxony Dresden. Bizarre Bastei stone formations and spectacular views are only a few characteristics of this region that is ideal for hiking, but also for a relaxed day out. From the Bastei rocks and the Bastei Bridge, you have a wonderful panoramic view over the mountains. For those who like nature, it is surely the most beautiful landscape in Saxony. By the way, Bastei reminds me of Meteora in Greece a little.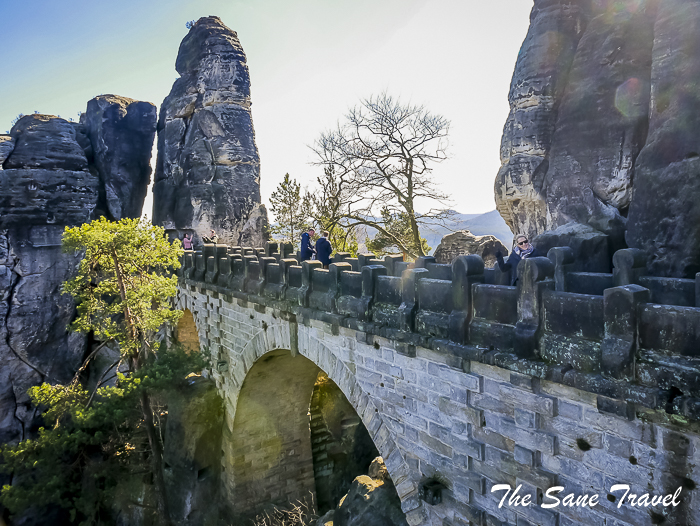 What is Saxon Switzerland?
Over millions of years, Elbe River has carved the graceful rock landscape and romantic gorges and valleys of Saxon-Bohemian Switzerland. The total area of a wilderness of Elbe Sandstone Mountains is more than 700 km2. It is divided between two countries: Germany and Czechia. There is a Saxonian Switzerland National Park with an area more than 93 km2 in Germany and Bohemian Switzerland National park in Czechia with a 79 km2 area. So there is plenty of space to explore besides Bastei. The name of Saxon Switzerland was given to the place by two Swiss painters Adrian Zingg and Anton Graff, who worked at the Academy in Dresden and painted the landscape along the Elbe in the 18th century.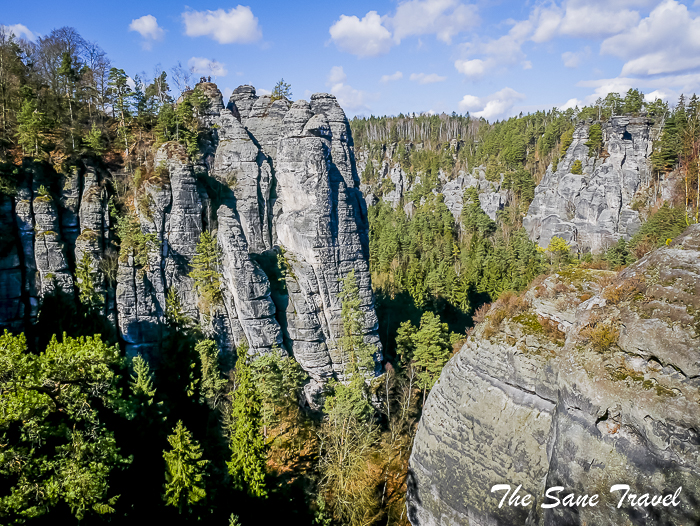 How to get there from Dresden?
Regional trains ("S-Bahn") connect Dresden and Saxon Switzerland at least every 30 minutes during the day. They stop in Pirna, Obervogelgesang, Stadt Wehlen, Kurort Rathen, Königstein and Bad Schandau. To me, the easiest way to get to Bastei from Dresden is by S-Bahn getting out at Kurort Rathen station, then taking a short ferry boat ride across the Elbe and hiking up to Bastei and Bastei Bridge. Bastei & Bastei Bridge, the highlights of Saxon Switzerland in Germany are free of charge! There are no opening or closing times. The area is not fenced. You can visit the famous Bastei rock formations at any time of the year.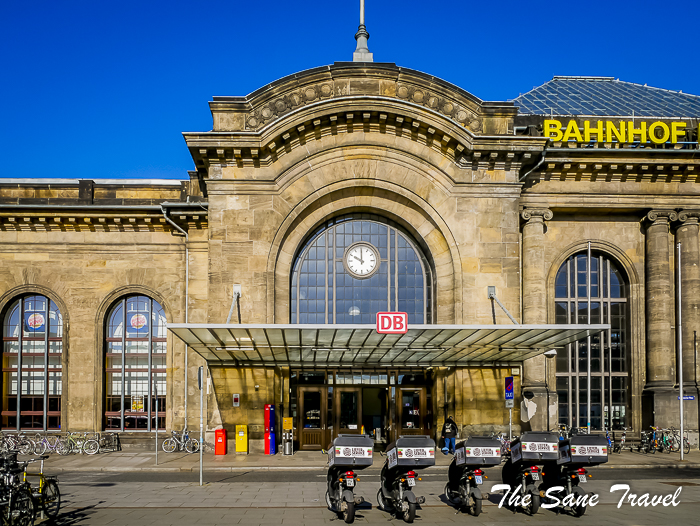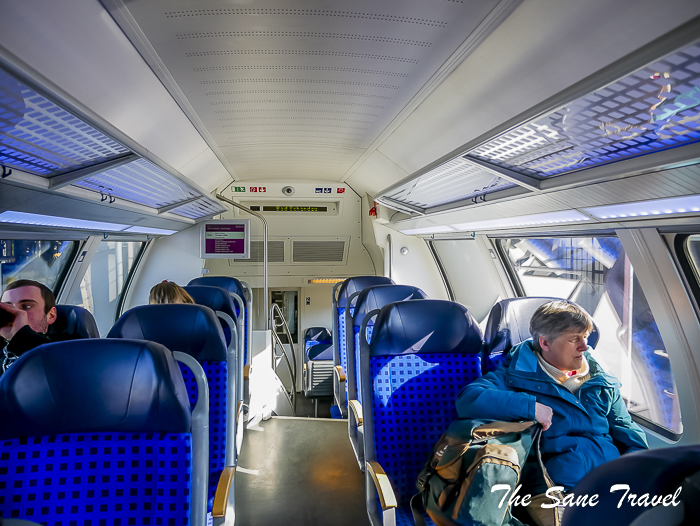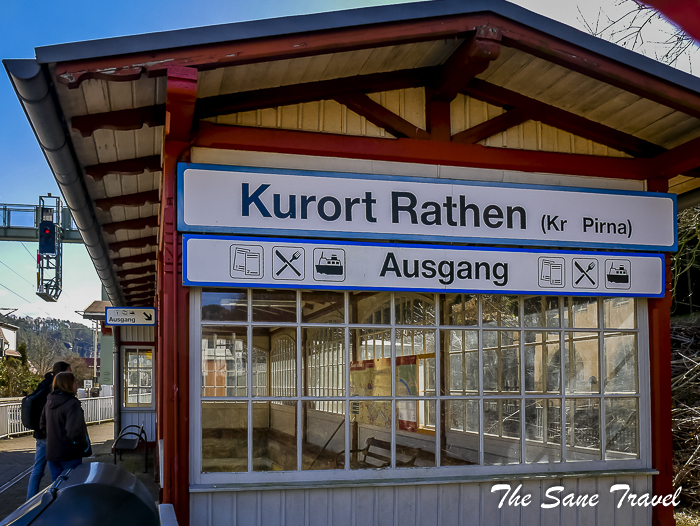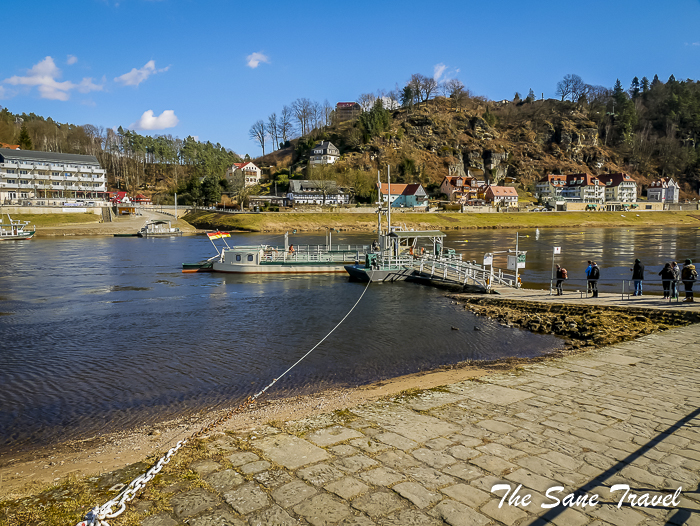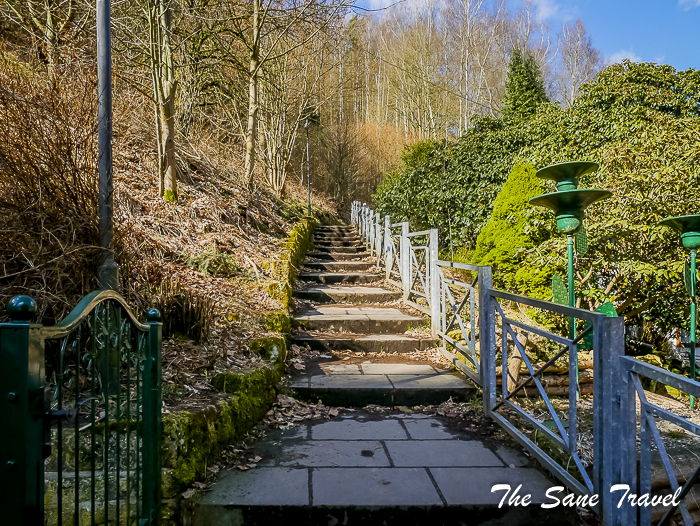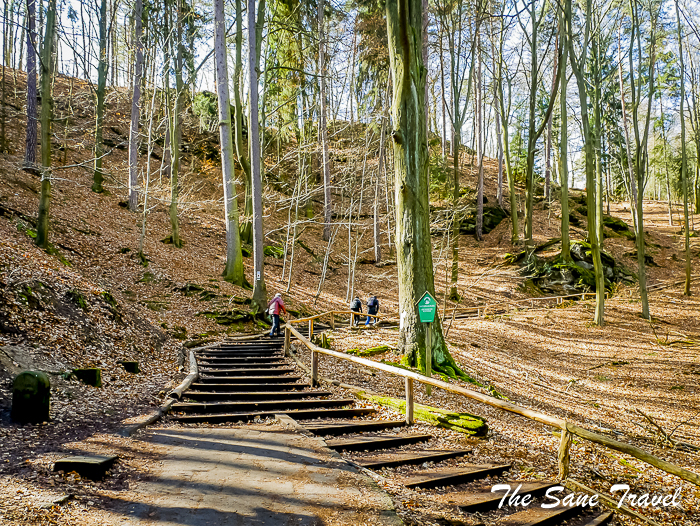 What to see there?
The Bastei rocks are the biggest attraction of NP Saxon, Germany. They are a rock formation almost 200 metres high, situated above the Elbe River. In the first half of 19th century, a wooden bridge was built between the rocks so that the visitors can enjoy spectacular views. 30 years later the locals decided to make a sandstone bridge that has remained intact since then. From the Bastei rocks and the Bastei Bridge in Saxony, Germany, you have a wonderful panoramic view over the mountains. You can see the river Elbe, the Lilienstein Mountain, and Koenigstein fortress just to name a few. Many of the rocks at Bastei, Germany near Dresden are said to have the appearance of a person or an animal. One set that looks like a pair of praying hands is called Der Mönch or The Monk. Some enterprising climbers have added their own rendition to the top of it, which seems to swivel in the wind much like a weather vane.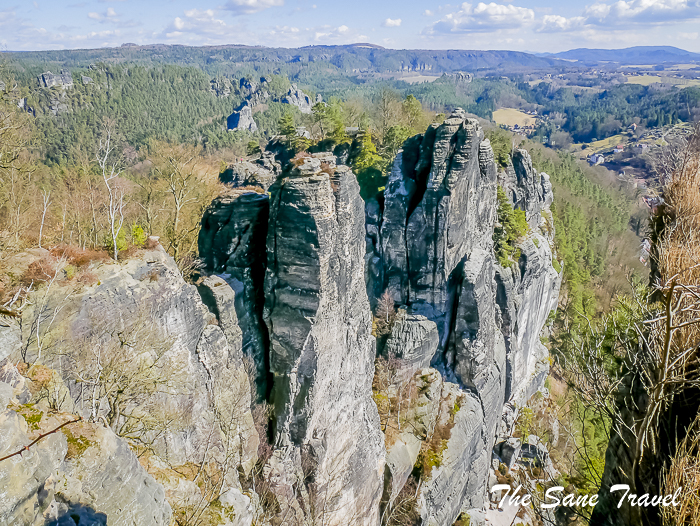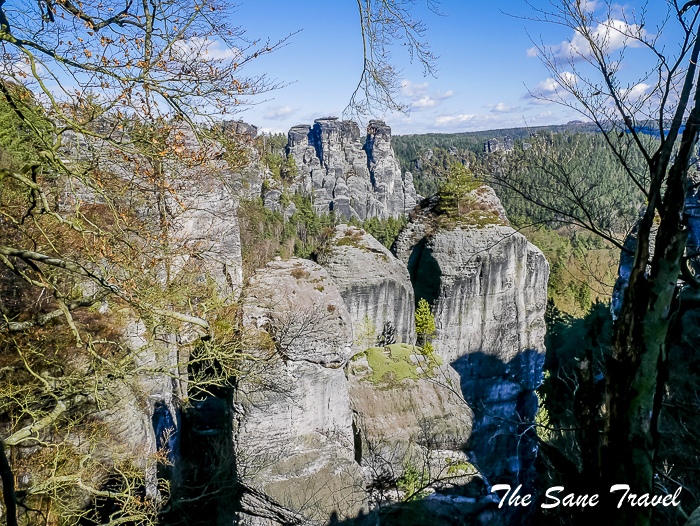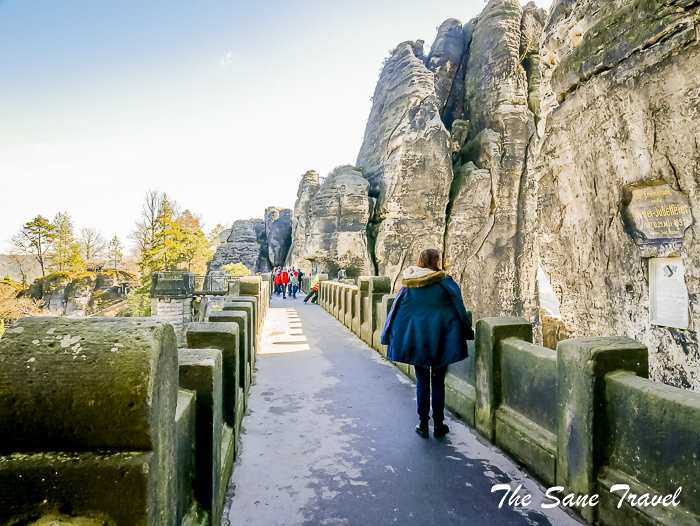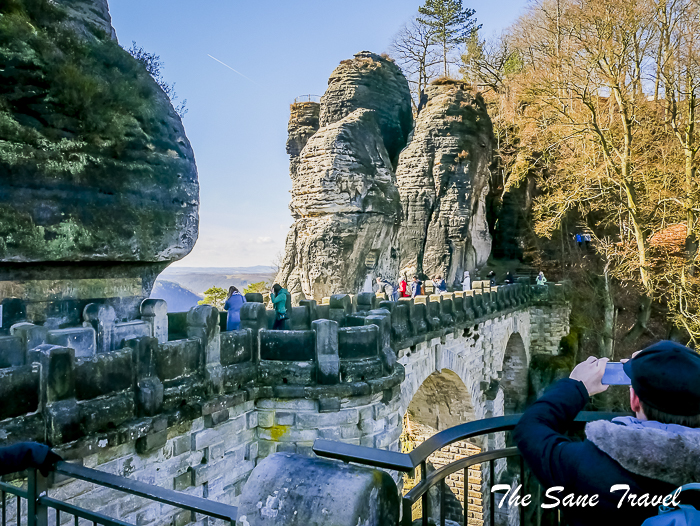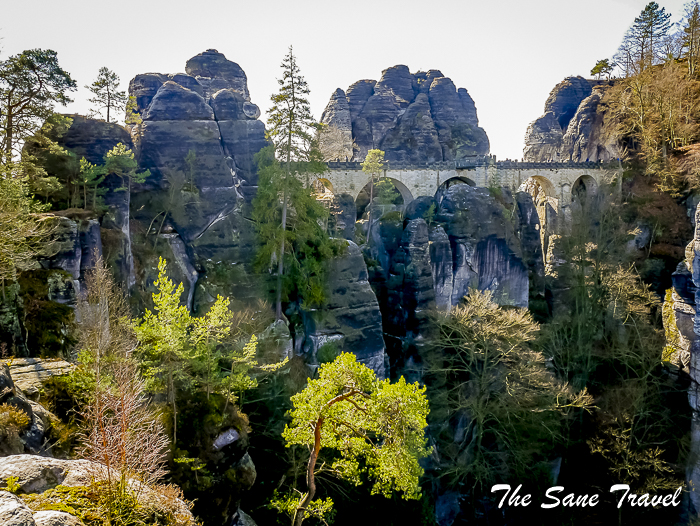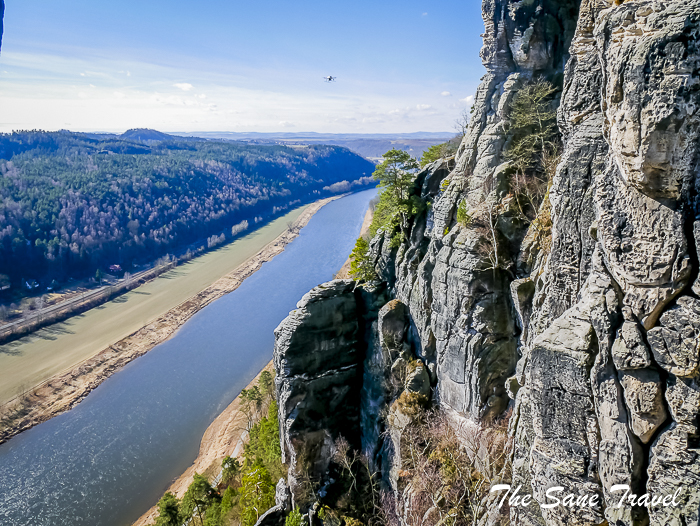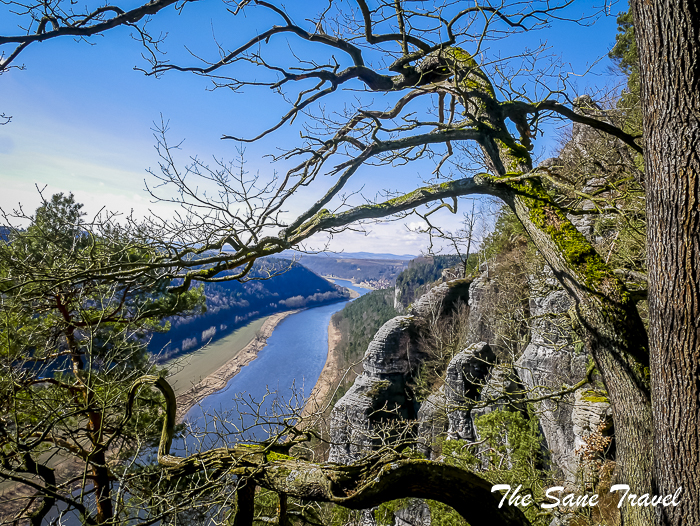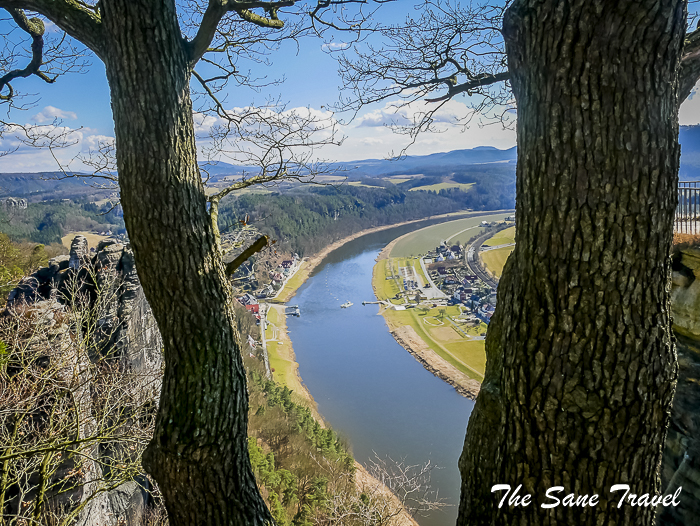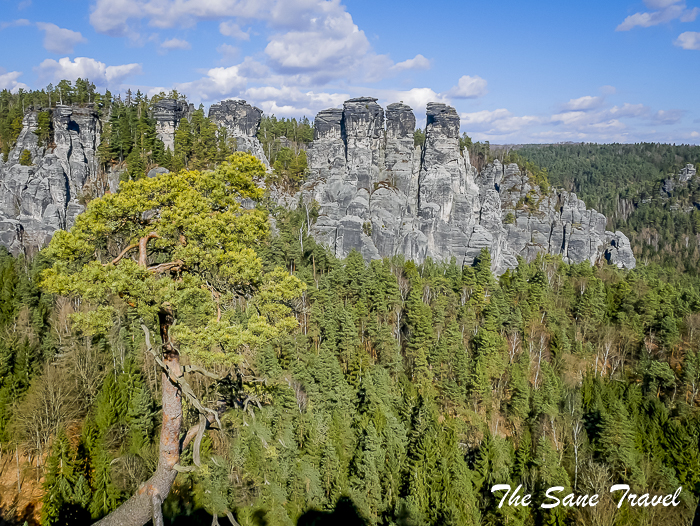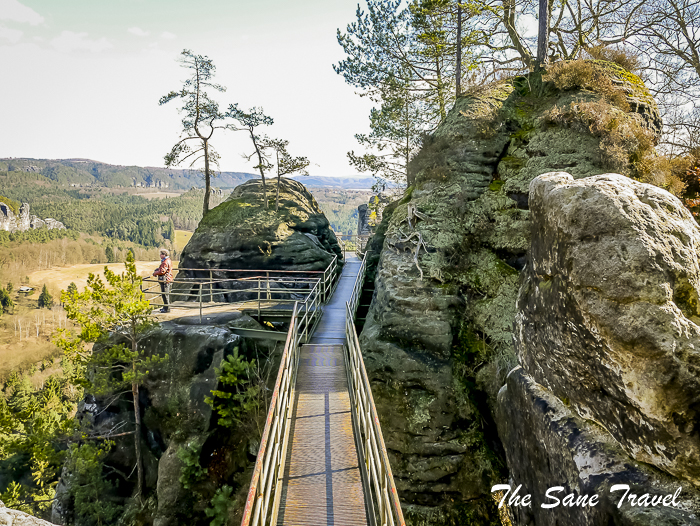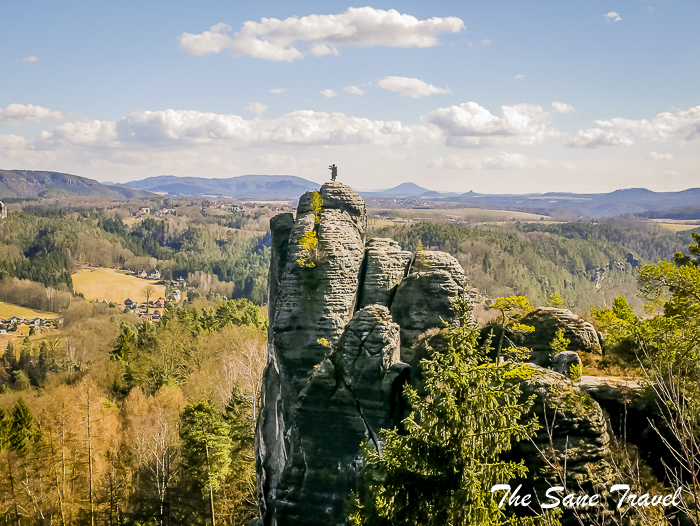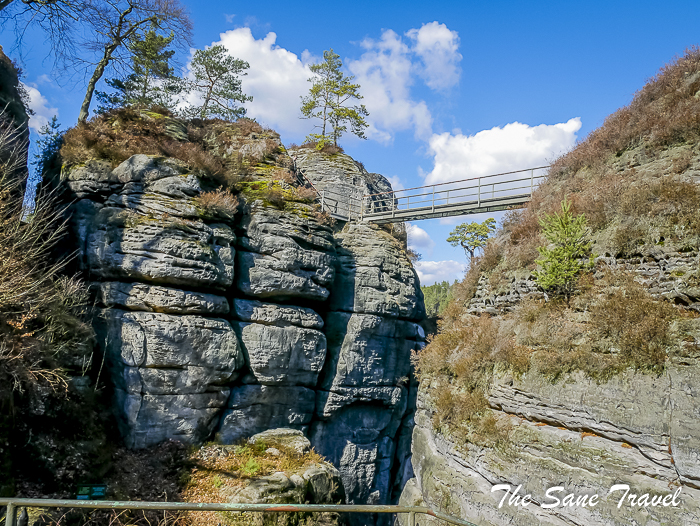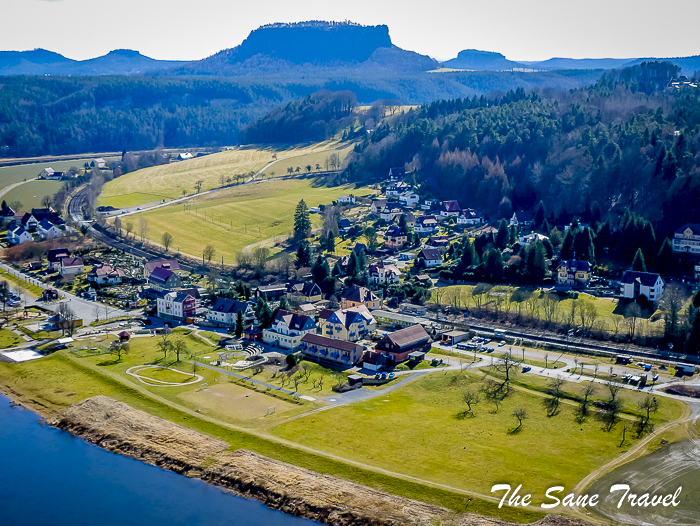 If you have more time
You can explore both National parks in Germany and Czechia on a several days trip. You can freely cross the border and do both parks on one trip. There are more than 1200 kilometres of hiking trails of varying degrees of difficulty from gentle walking paths to steep climbing treks available in the area. There are also about 860 kilometres of cycling paths along the Elbe available. You can take a romantic boat tour on the river Elbe on one of the world's oldest paddle steamers. Old beautiful steamships and also modern diesel ones serve as a route between Dresden and Saxon Switzerland. It is a very relaxing trip. There is only one tram entering the National park in Bad Schandau running to Lichtenhain Waterfall, so you can give it a try.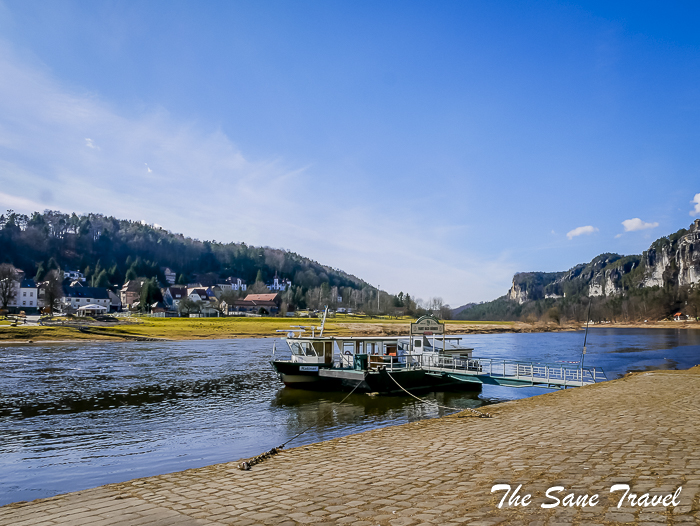 Practical information
To just see Bastei rocks, a half a day trip from Dresden is enough. The level of hiking difficulty is easy to moderate. It's better to have sturdy hiking shoes. A bottle of drinking water and a map could be handy as well. And don't forget a camera! Keep to the paths. Be especially careful in wet weather when paths can get slippery. The rocks are often icy in the winter. Also avoid narrow, steep paths during the winter period. Better have your passport or ID with you just in case of crossing Czechia border. It can get crowded in the summertime, so it's advisable to arrive early in the morning in this season.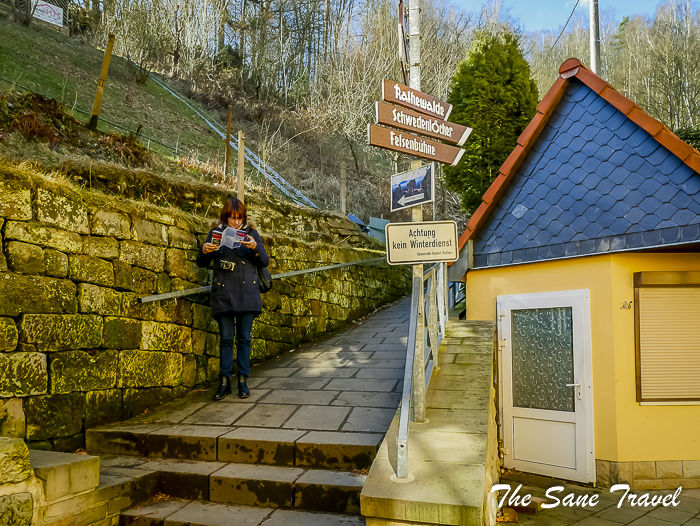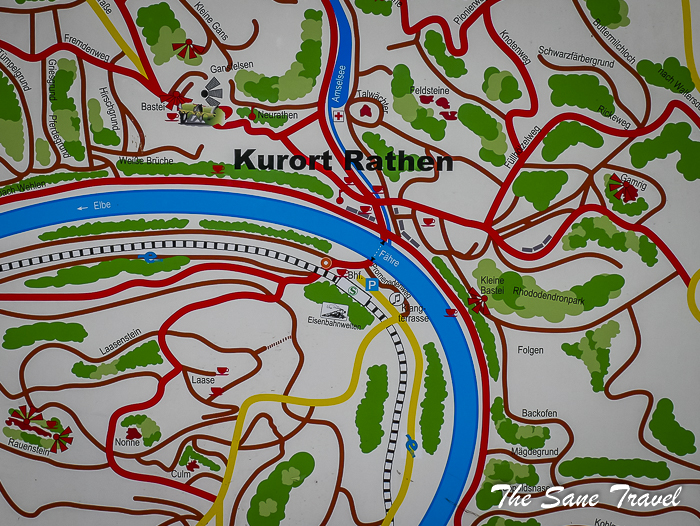 Read about things to do in Dresden clicking this link! Have you been to Bastei Bridge? Share your impressions in the comments section!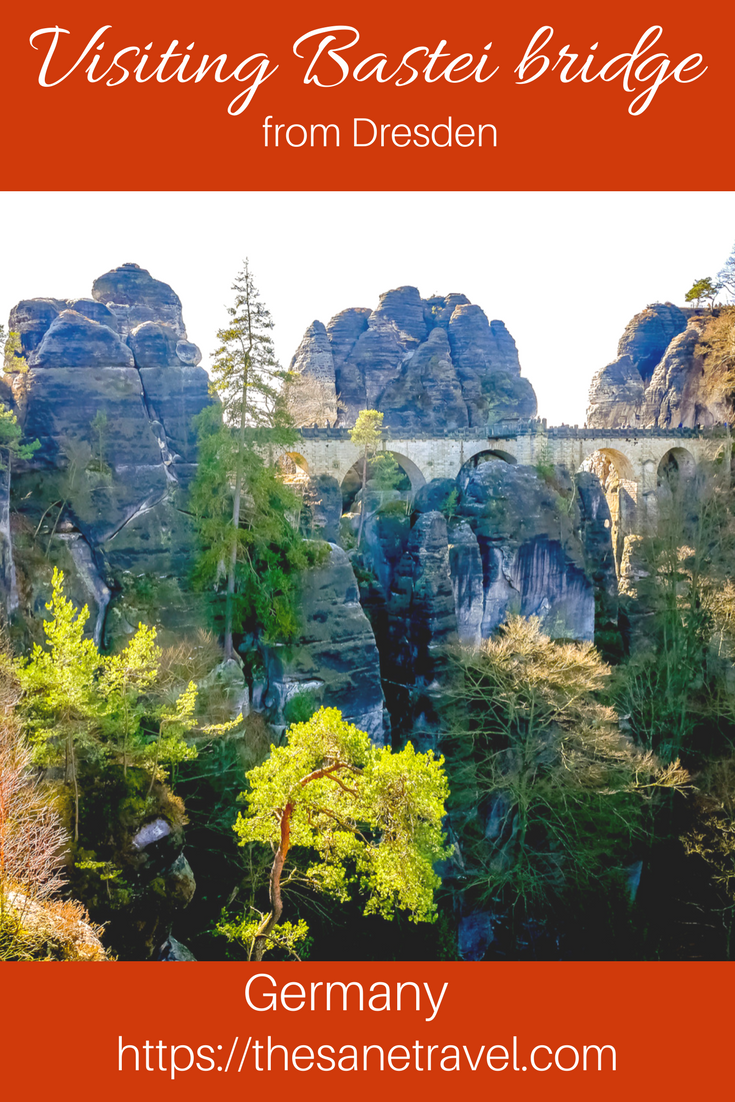 Published by Anita on March 31, 2018
Author: Anita Sāne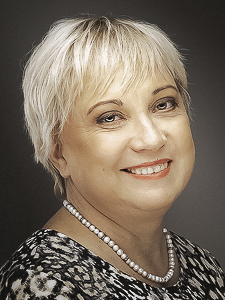 About the author
Anita is a part-time traveler, passionate photographer, and a retired career woman from Latvia, traveling mostly solo for more than 15 years. She is a skilled travel planner planning and executing her travels by herself. Anita wants to show you how to travel the world and open your mind to new experiences. Follow her also on Facebook, Instagram, Pinterest, Twitter, and Bloglovin.

{module Sign for my blog news! (2)}