Ludwigsburg is a city in Baden-Wurttemberg, Germany, just 16 km (10 mi) north of Stuttgart. The city is known as a city of three palaces, including the magnificent Ludwigsburg Residential Palace, Favorite Palace, and Monrepos Palace, making it well worth a visit. Ludwigsburg is located just to the west of the Neckar River. Many tourists visit Ludwigsburg Residential Palace on a day trip from Stuttgart; however, the city makes a good base for exploring other sights. The train station near the city centre offers regular services into Stuttgart and north to Heilbronn and Heidelberg. So check out the palaces of Ludwigsburg.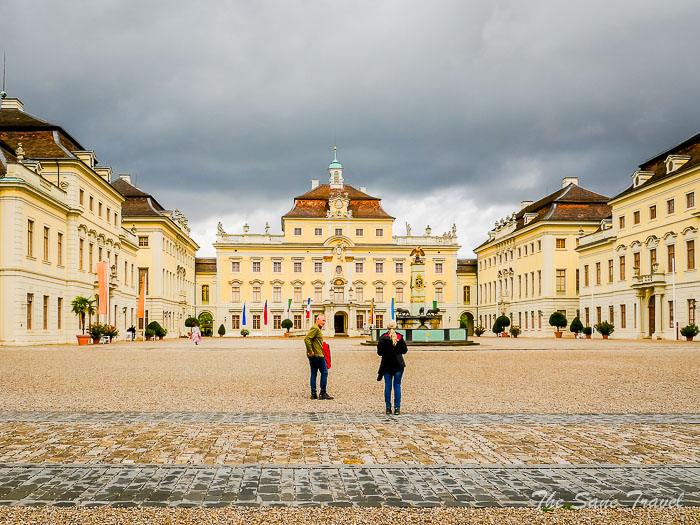 Ludwigsburg Palace
Ludwigsburg Palace has played a major part in Germany's history, starting as a ducal residence and later becoming the summer home of the first King of Wurttemberg. The Ludwigsburg Residential Palace is one of the largest baroque palace complexes in Europe. It covers more than 30 hectares and has more than 450 rooms in 18 buildings. The lavish architecture, with arches and columns, frescoes, and chandeliers, reflects the power and wealth of the dukes and kings, for whom this was home.
In 1704, Duke Eberhard Ludwig von Wurttemberg laid the cornerstone of a hunting lodge. This was the beginning of the impressive Baroque residence completed by 1733. It was no coincidence that this also allowed him to live with his mistress rather than his wife. It is unique in that the royal apartments from the Baroque, Rococo and Imperial periods are preserved in their entirety, including wall decoration and rich furniture.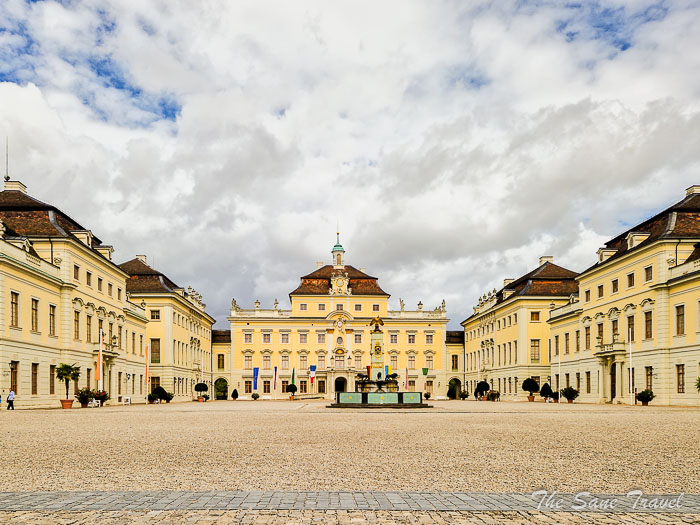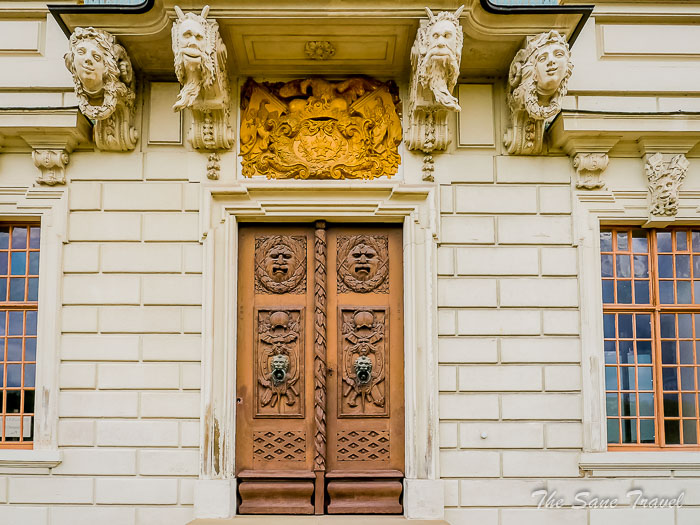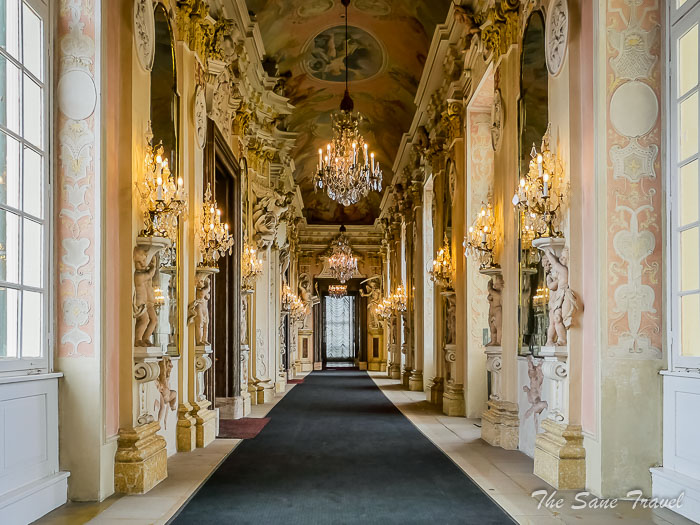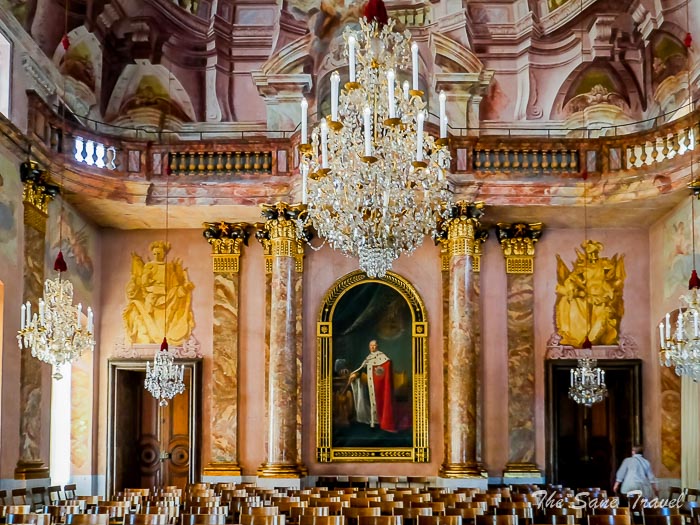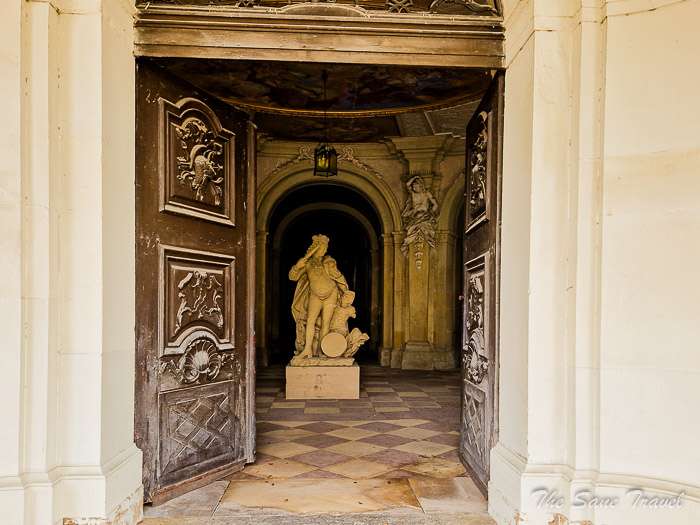 You are also welcome to explore the palace's galleries and museums. The Ceramics Museum has an extensive collection of fine porcelain and pottery, while the Fashion Museum focuses on apparel dating back to the 18th century. The palace has a special museum for children.
The palace is open daily, but the museums are closed on Mondays. The interiors of the palace may only be viewed as part of a guided tour. English-language tours run at least twice a day, so it is worth finding out the times of English tours in advance.
How to get there
The palace is about a 20-minute walk from the Ludwigsburg train station, and the site is also accessible by bus lines 421, 427, 430, 443, or 444 to the step Residenzschloss.
Ludwigsburg Palace gardens
The palace buildings are surrounded by formal gardens at the front and other garden areas at the rear. The gardens feature beautiful trees, lush lawns, lakes, and streams, as well as flowers that release the scent in the air from spring through autumn. Children will also love the fairy-tale garden within the extensive palace grounds.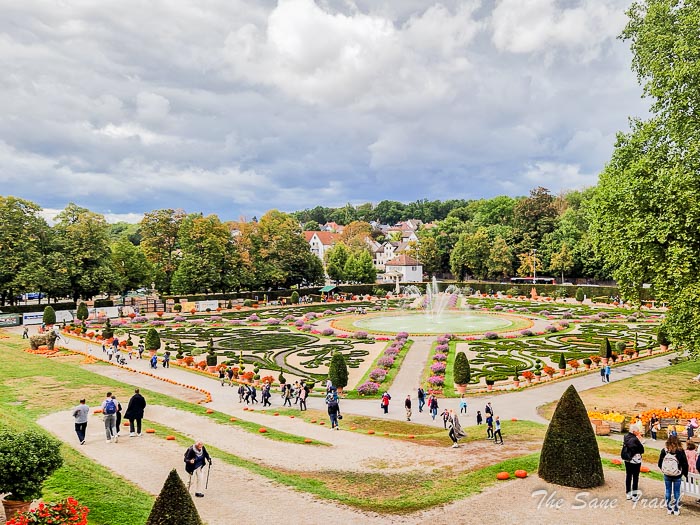 You have to buy a separate ticket to visit the garden areas.
Ludwigsburg Pumpkin Festival
From August to December, the grounds of the palace host the world's largest pumpkin exhibition.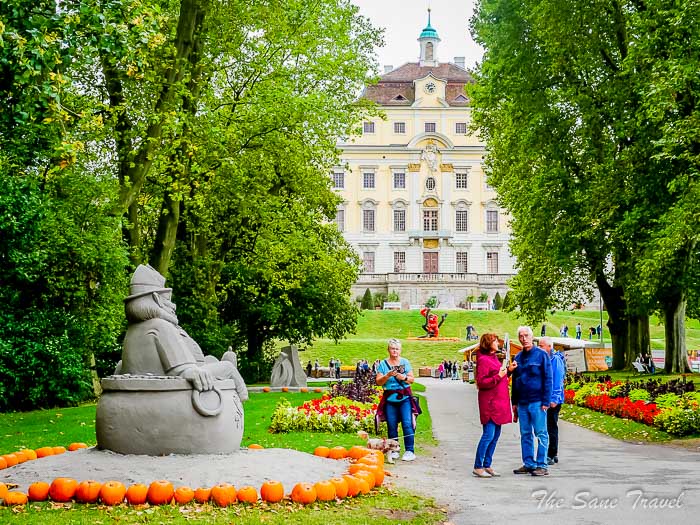 The exhibition features 450,000 pumpkins and 600 varieties. There are aromatic edible pumpkins and ornamental pumpkins, elaborately-carved pumpkin sculptures and delicious pumpkin-based dishes, such as soup, waffles, and local favourite Maultaschen, a dish similar to ravioli.
Favorite Palace
Favorite Palace is located directly north of Ludwigsburg Palace.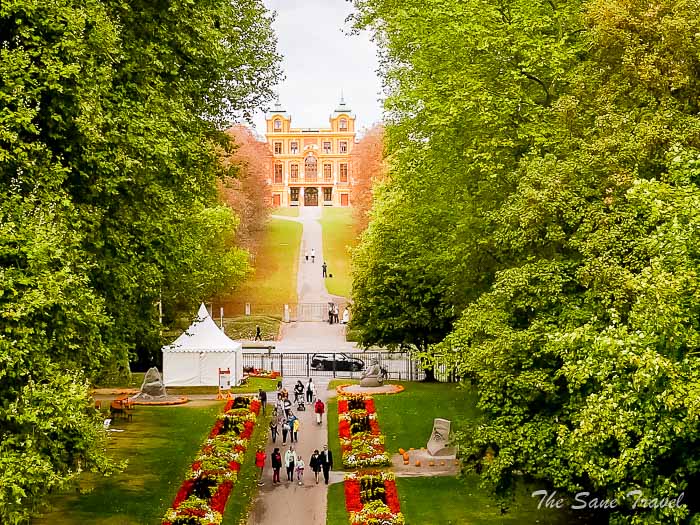 Built as a hunting lodge and a summer retreat, this 300-year-old palace is set in a large park. This delightful ochre and yellow mini-palace has turrets and balustrades, staircases sweeping up to the main entrance and a broad terrace dotted with classic Greek urns.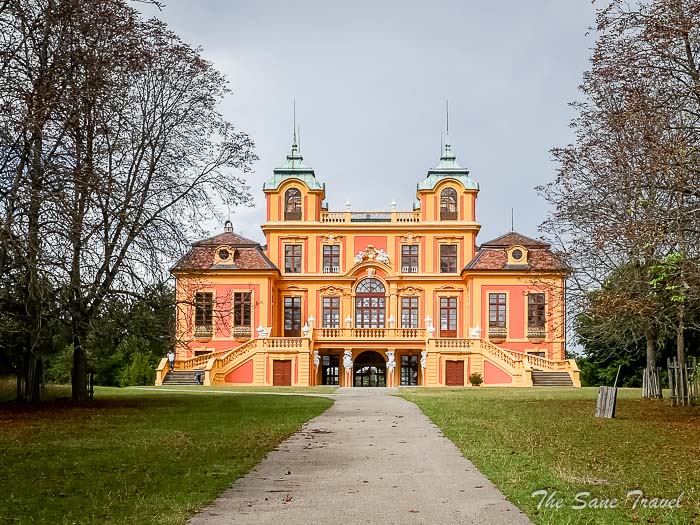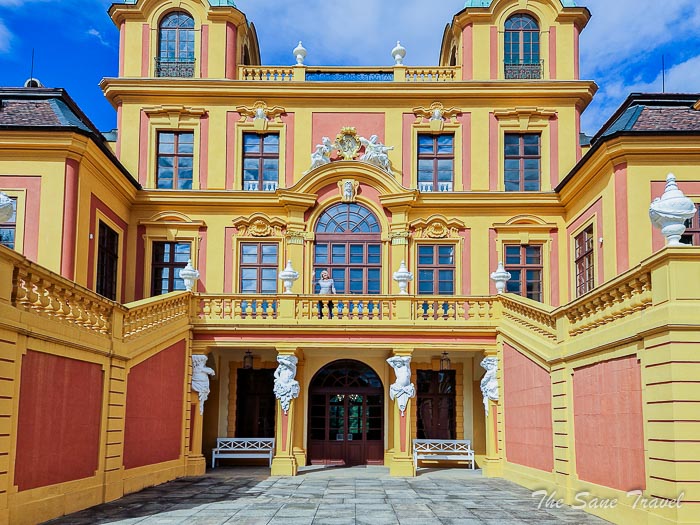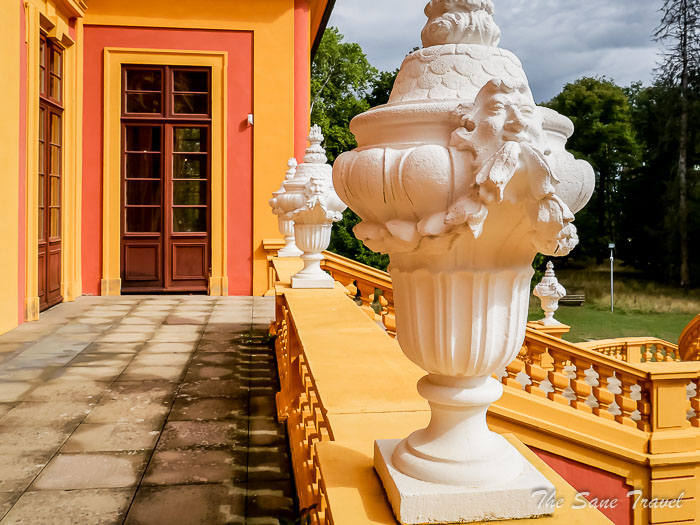 Favorite Palace was not intended for lengthier stays, but instead, it served as an eye-catching point designed as the northern end of Ludwigsburg's central axis. The palace, which was also used for hunting, served as a summer villa that provided a superb view from the terrace. The rooms can be viewed as part of guided tours. You can take a half an hour stroll through the park to the lakeside Monrepos Palace, also built as a hunting lodge.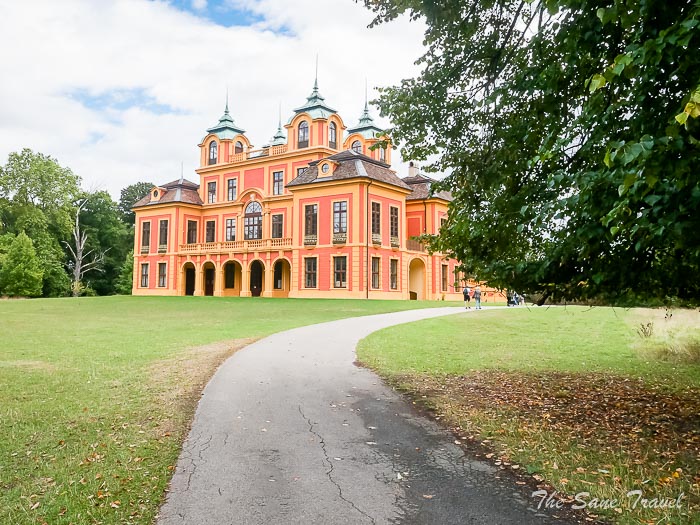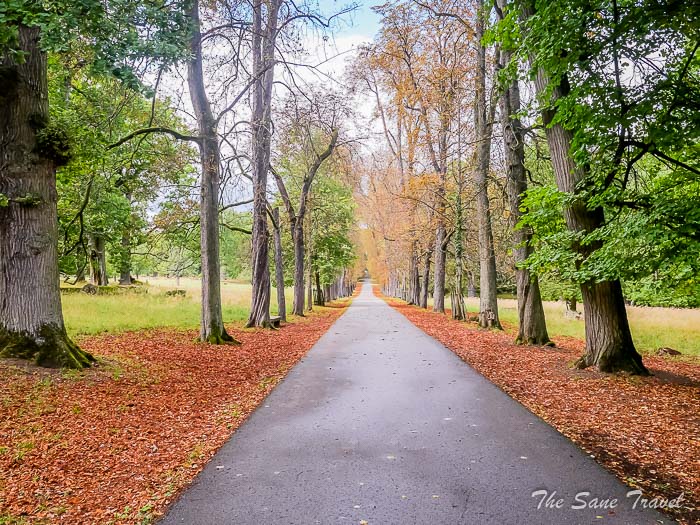 Monrepos Palace
In the mid-18th century, Duke Carl Eugen wanted a new hunting lodge, so a Rococo-style palace facing Eglosheim Lake was built. The Monrepos estate is still owned by the house of Wurttemberg and encompasses an English garden-style park spanning 250 hectares. The palace interiors are not available to visitors, though.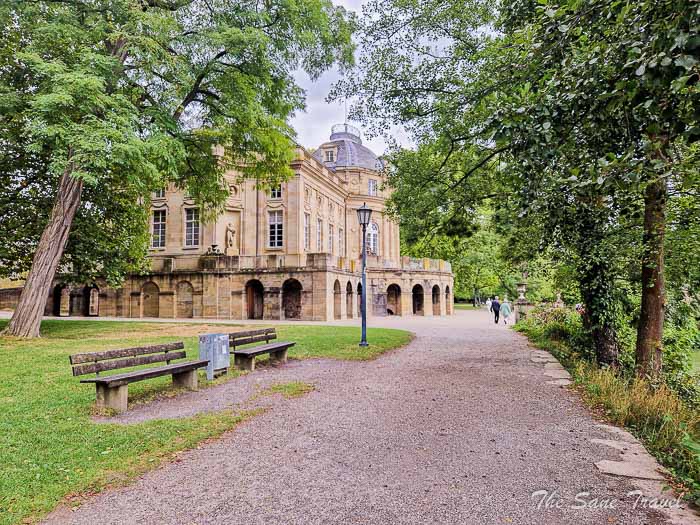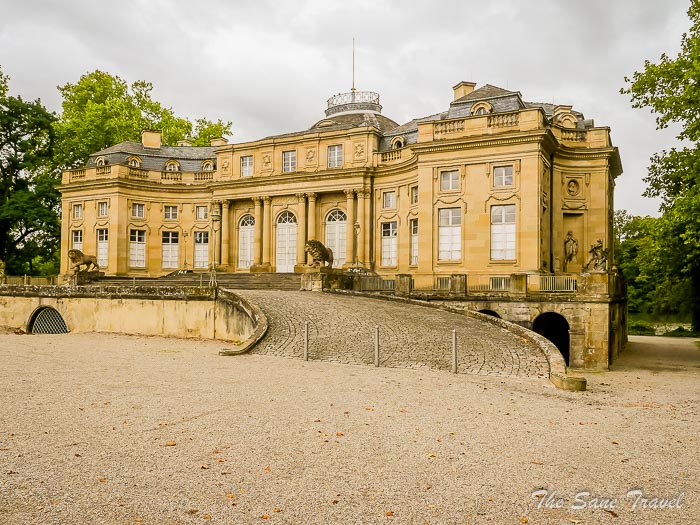 Rent a boat to enjoy views of the palace from the lake.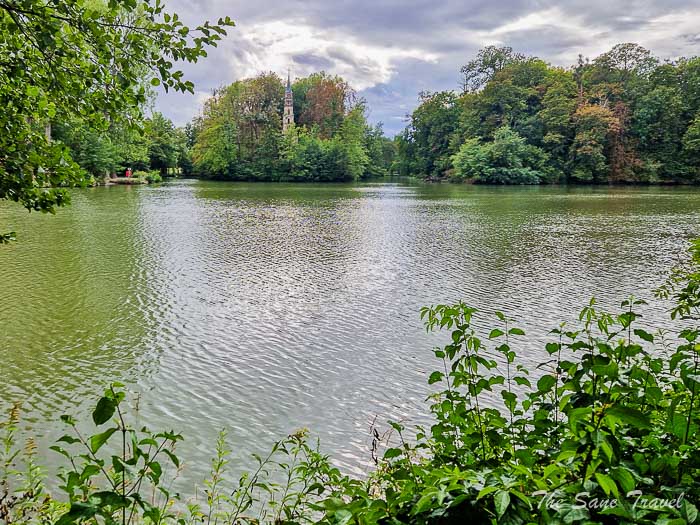 The estate also boasts a winery, an 18-hole golf course, riding stables, a hotel, a restaurant and cafés. With 40 hectares of land, Herzog von Wurttemberg winery is the largest private vineyard in this growing area. For generations, the Duke of Wurttemberg's Wine Estate has stood for outstanding wines from the best vineyard sites in the state. Visiting the winery is an opportunity for exclusive wine tastings, interesting tours and personal presentations.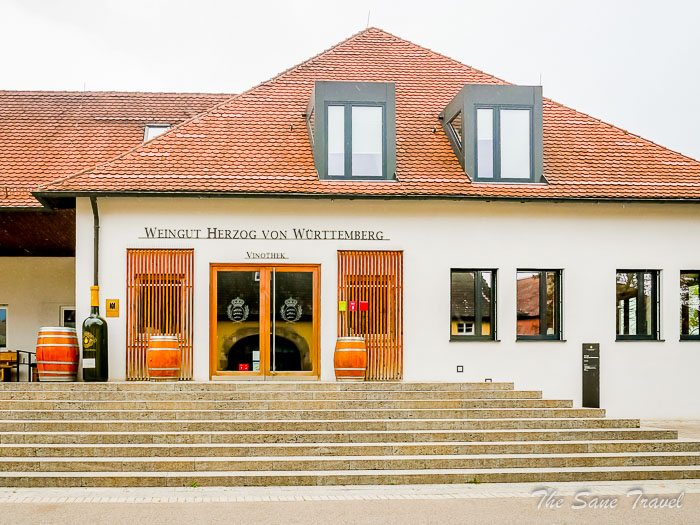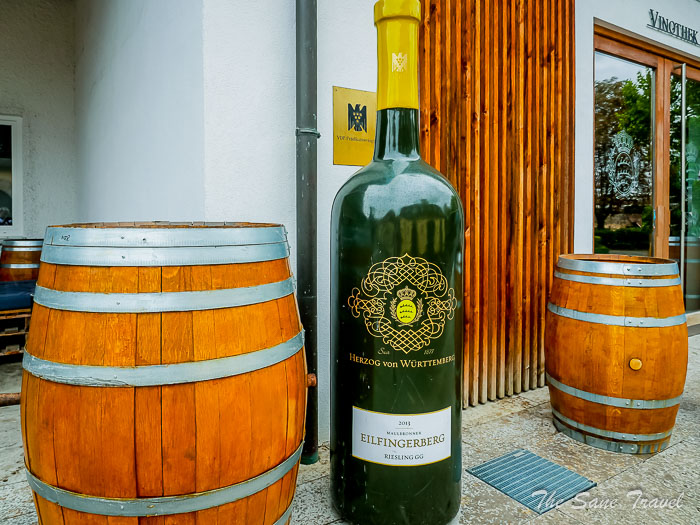 Check the vinery opening times to avoid disappointment. You still can buy winery wines from the wending machine in the park when the winery is closed.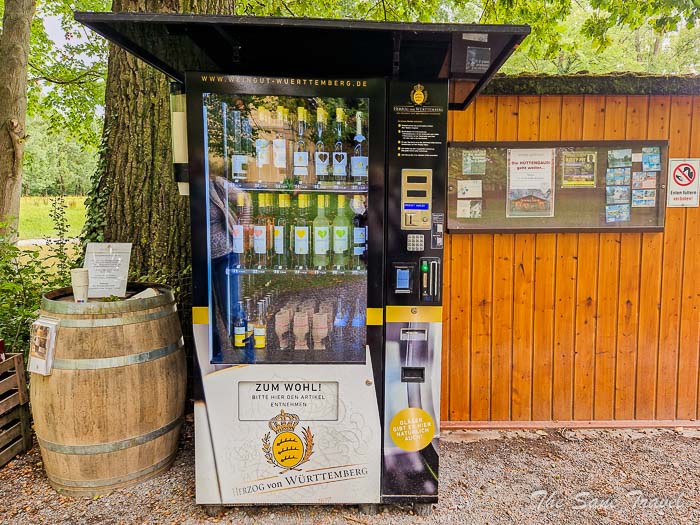 If you are very fortunate, you can be a guest at the biannual Ludwigsburg Venetian Festival.
Ludwigsburg Venetian Festival
In 1767, Duke Carl Eugen stayed in Venice for almost half a year. After returning to Wurttemberg, he initiated the Venetian Fair, which took place for the first time in January of 1768 in the Ludwigsburg marketplace. Nowadays, once in two years, Ludwigsburg houses Venice Carnival for three days. With 18th-century gowns and capes, masks, fans and hats, this festival features artists and musicians from all over Europe who provide concerts and shows galore.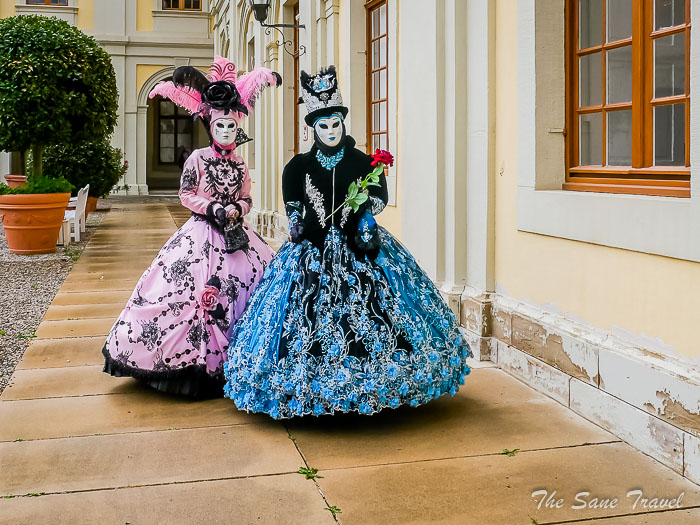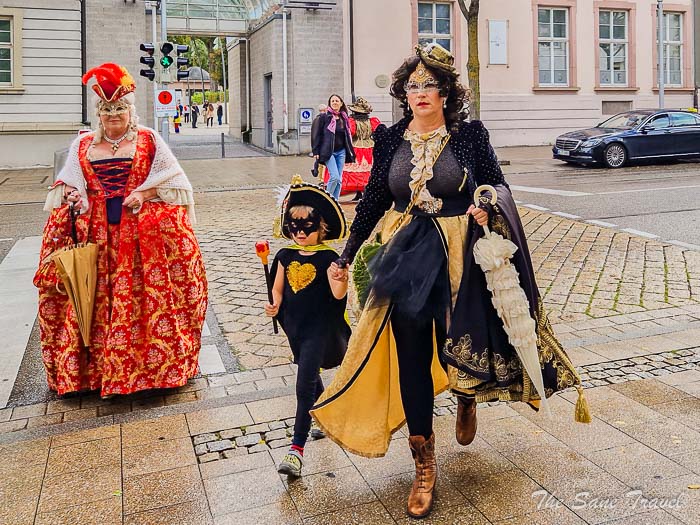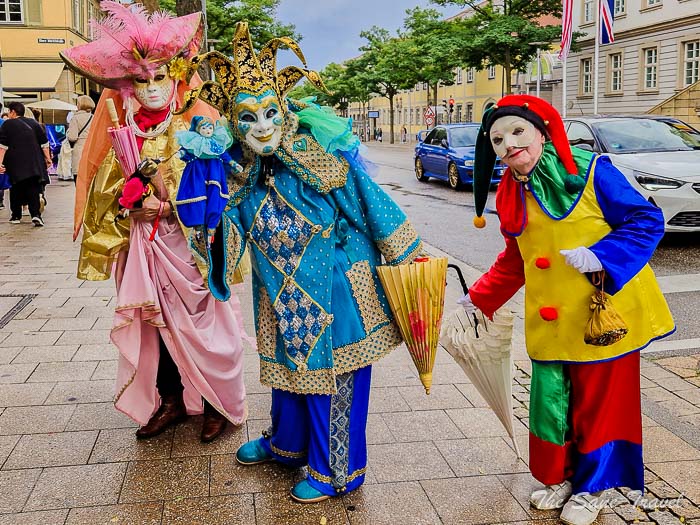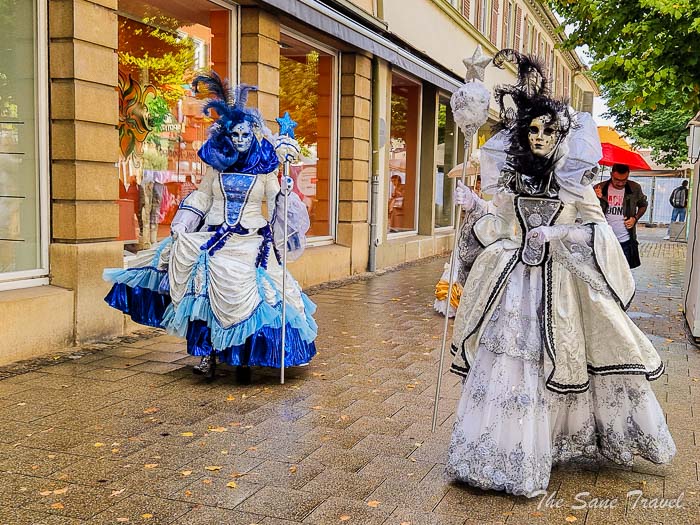 Wearing mysterious masks and elaborate costumes, 2,000 artists present a spectacular array of entertainment, from acrobatics, stilt walking, and fire juggling to music, drama, comedy, dance, and singing. Market Square is closed during the festival and tickets are required to enter.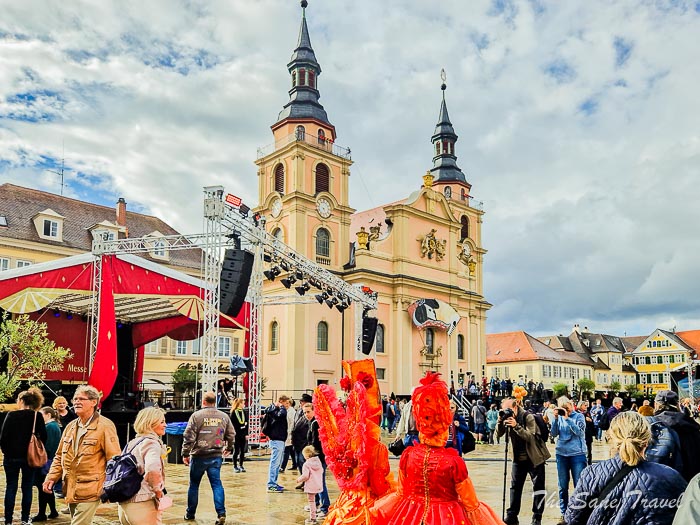 Practical information
You can reach Ludwigsburg by train from Stuttgart in 15 minutes. It makes Ludwigsburg an attractive day trip from Stuttgart. Check out these useful tips for traveling by public transport before you go. If you have time, you can stay in the city to enjoy the charms that Ludwigsburg offers. The other option is to visit Bietigheim-Bissingen first and then spend the rest of your day in Ludwigsburg, returning back to Stuttgart in the evening.
Like it? Pin it!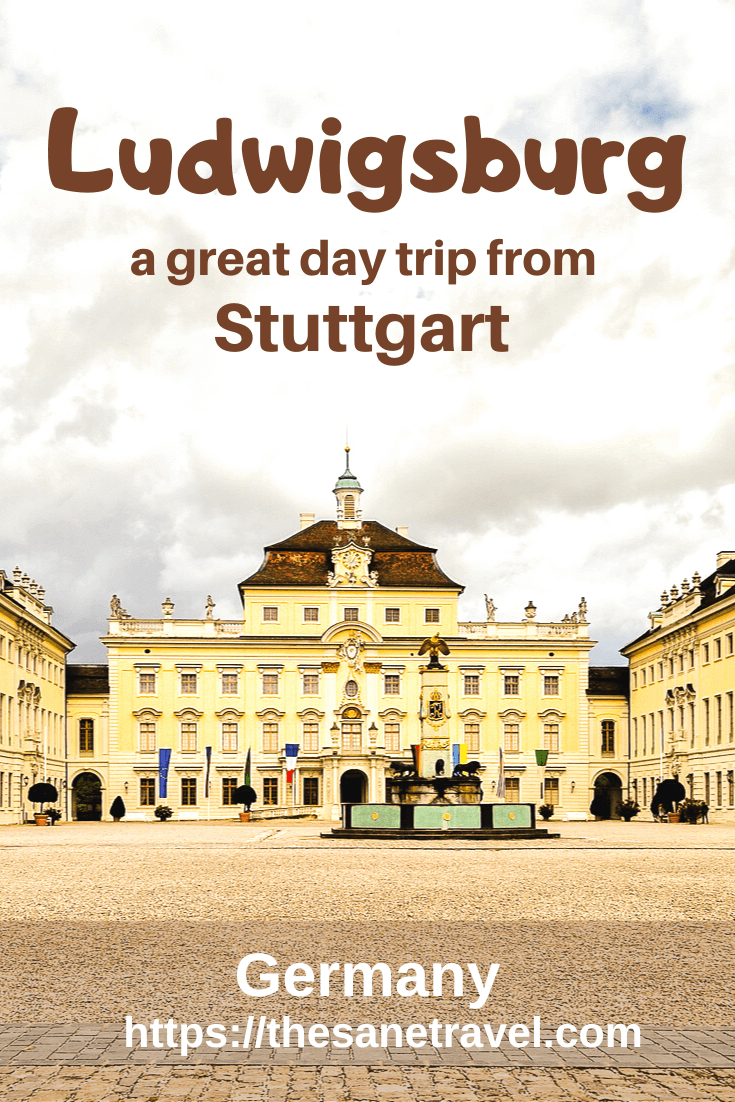 What did you think? Have you visited Ludwigsburg? I'd love to hear from you so please add your comment below.
Published by Anita on December 30, 2022
Author:Anita Sane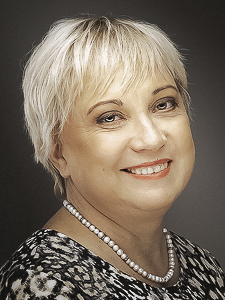 About the author
Anita is a part-time traveller, passionate photographer and a retired career woman from Latvia, travelling mostly solo for more than 15 years. She is a skilled travel planner who plans and executes her travels by herself. Anita wants to show you how to travel the world and open your mind to new experiences. Follow her on Facebook, Instagram, Pinterest, Twitter and Bloglovin.