When visiting this part of Germany, travellers head to world famous Heidelberg to see the Heidelberg castle and the well preserved historical centre of the city. I would like to draw your attention to Mannheim, located less than 20 km away from Heidelberg. Let me offer you my list of 5 must-see attractions of the city. There are several good reasons to visit Mannheim. First of all, it's not touristy, accommodation is cheaper and you can easily visit Heidelberg from there. It's also good for shopping but most importantly, it has Luisenpark which is especially beautiful in spring. But let's start from the very beginning.
Mannheim intro
Mannheim, with its population of more than 300 000 people, is the second largest city in Baden-Württemberg. It is situated at the confluence of the Rhine and Neckar rivers. In 1720 the capital of the Electorate of the Palatinate was moved to Mannheim.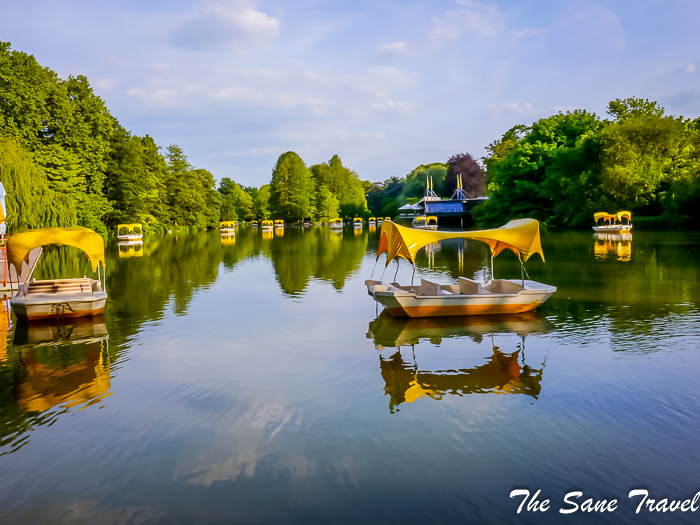 During this time Karl III Philipp began the construction of the Mannheim Palace and the Jesuit Church. It is the economic and cultural center of the metropolitan Rhein-Neckar region. Mannheim is also known as the Quadratestadt, or the City of Squares, for its grid-like pattern of the town center, unique in Germany. Daimler AD, the successor to the Karl Benz automobile manufacturing company founded in Mannheim, has a large presence in Mannheim, assembling both diesel engines and buses. The city hosts many large international factories and offices. Unfortunately, as a key Nazi industrial center, Mannheim was heavily damaged by the U.S. and British bombing in WWII and many historical buildings were lost. In 2007 Mannheim celebrated its 400th birthday.
And here is my list of 5 must-see attractions of the city.
1) Mannheim Palace
It is the largest Baroque palace in Germany with 400 rooms. It was built in the late 18th century and originally served as the main residence of Prince Electors of the Palatinate branch (House of Wittelsbach). The building is now mostly used by the University of Mannheim but there is also a museum with all the glory of the palace on display. Worth viewing are the elegantly decorated Knights Hall with its parquet inlay flooring, the elaborate ceiling frescoes by Cosmas Damian Asam and the Trabantensaal with its antique furniture exhibition.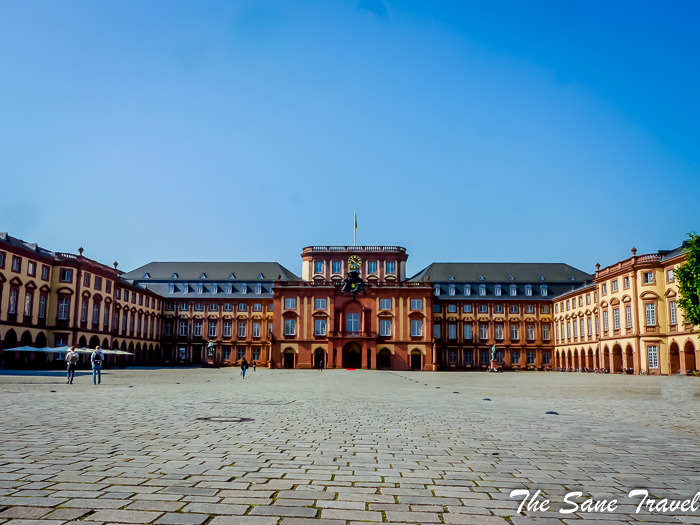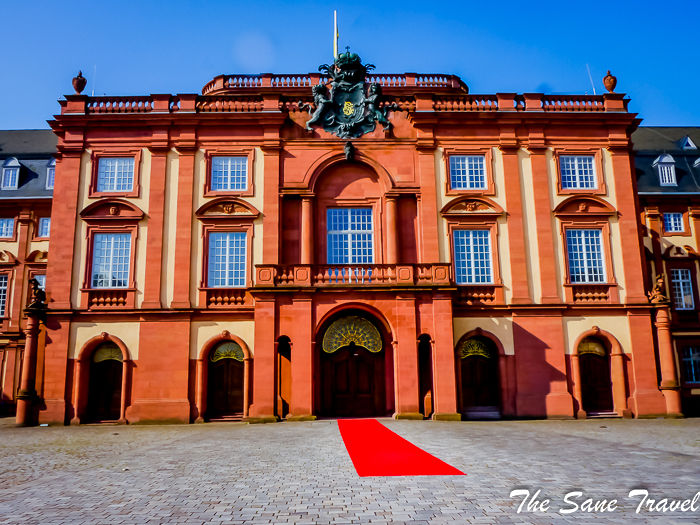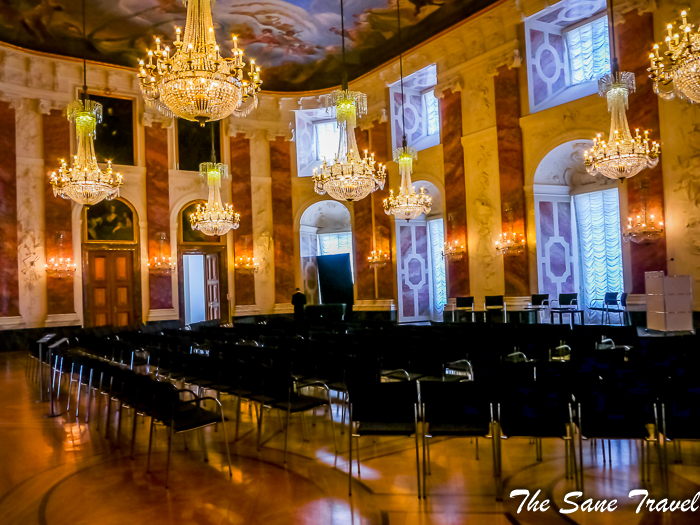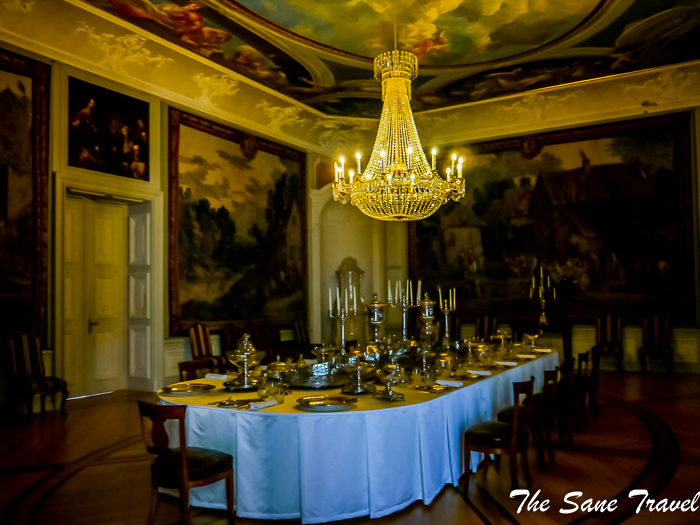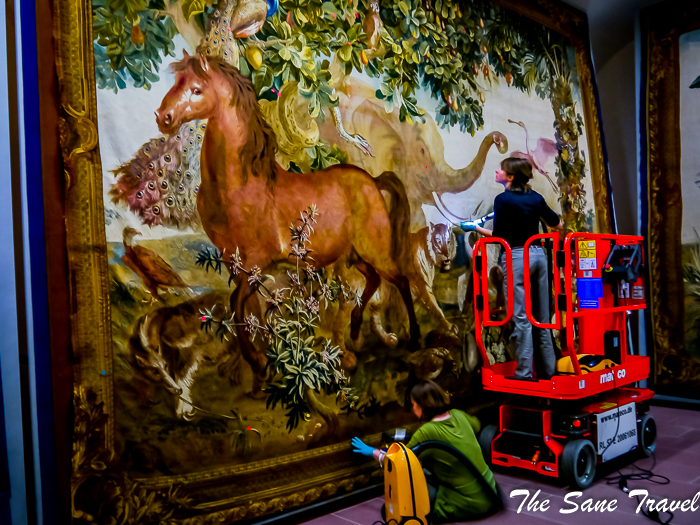 2) Jesuit Church
This Catholic Church, finished in 1760, was designed by Alessandro Galli Bibiena and is an accurate replica of the Church of the Gesù in Rome. The church was almost completely destroyed during the heavy bombing of the Second World War, but today shines in all its Baroque glory once again. The reconstructed altar, royal boxes, frescos and paintings are a feast for the eyes – even if churches aren't usually your thing.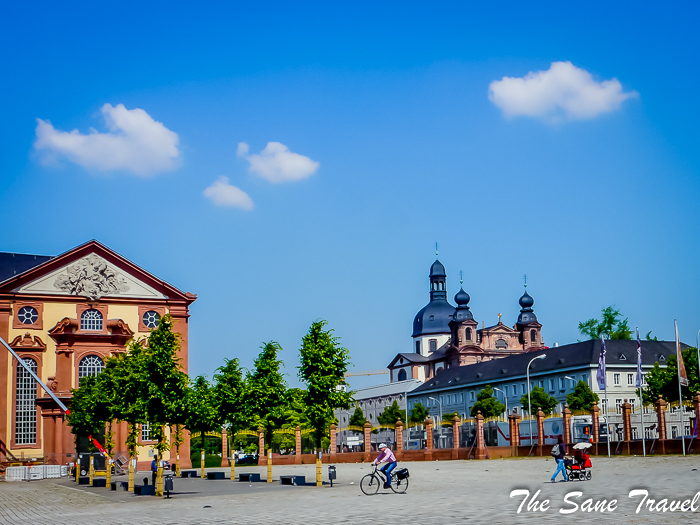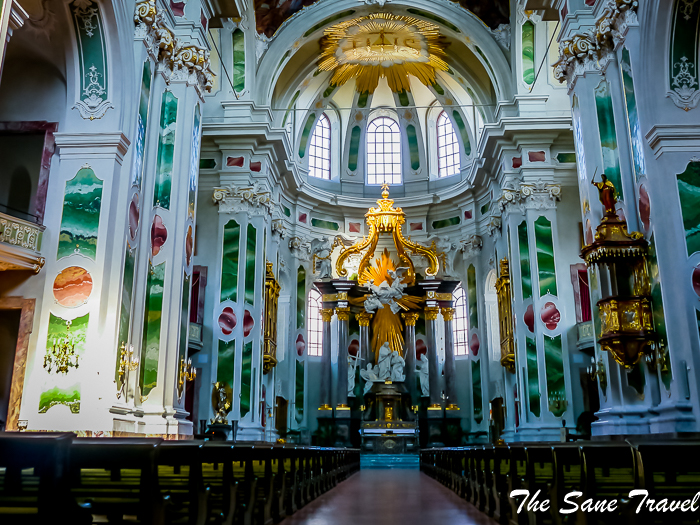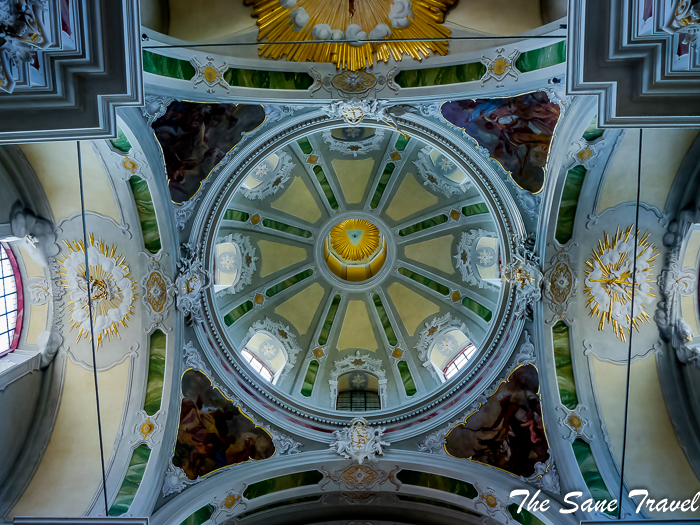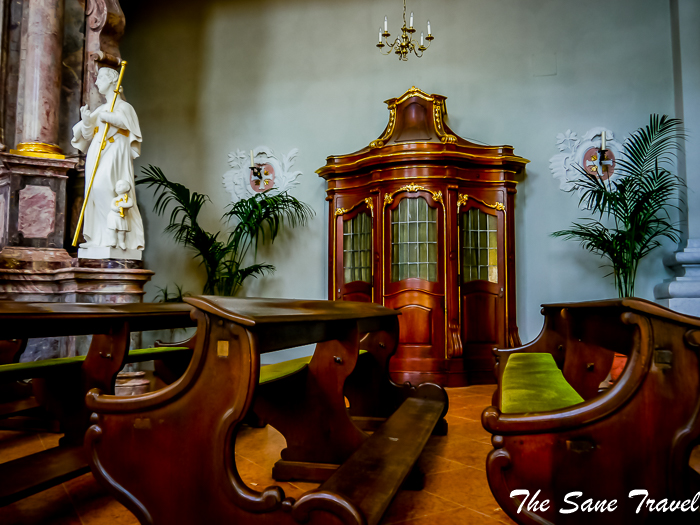 3) Paradeplatz
The heart of Mannheim is located at the Paradeplatz ('parade square') where two shopping streets, Planken and Breite Strasse intersect. A restored Pyramid fountain with the bronze pyramid designed by sculptor Gabriel de Grupello in early 18th century dominates the center.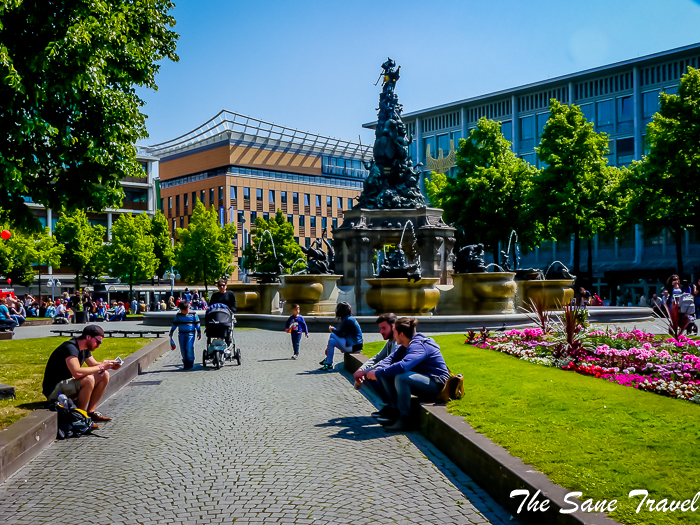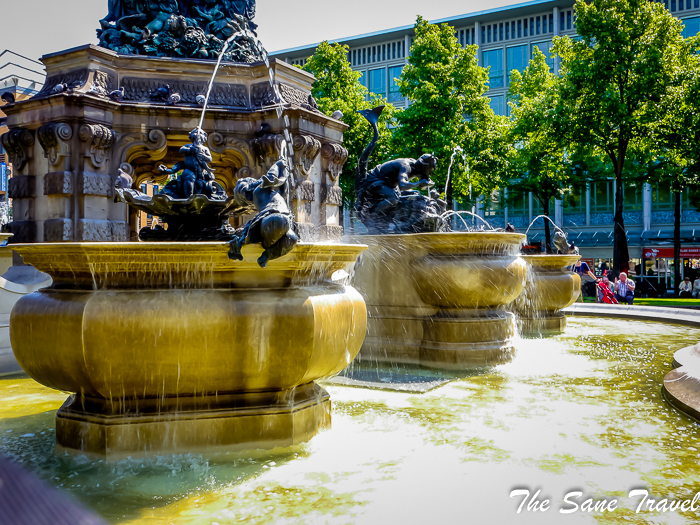 4) Luisenpark
When you are in Mannheim, do not miss out on a trip to Luisenpark. The park was established in 1892 and named after Princess Luise Marie Elizabeth of Prussia, a close relative of three German emperors. It is the biggest green space in Mannheim. More than 40 hectares of the park contain a number of gardens and attractions, including a Chinese garden, a rose garden, an arboretum, and a tree fern greenhouse. For me the symbol of the park is yellow-white gondolettas floating in the Kutzerweiher lake. The Chinese garden and its tea house located in the park were built in co-operation with Mannheim's Chinese twin city Zhenjiang.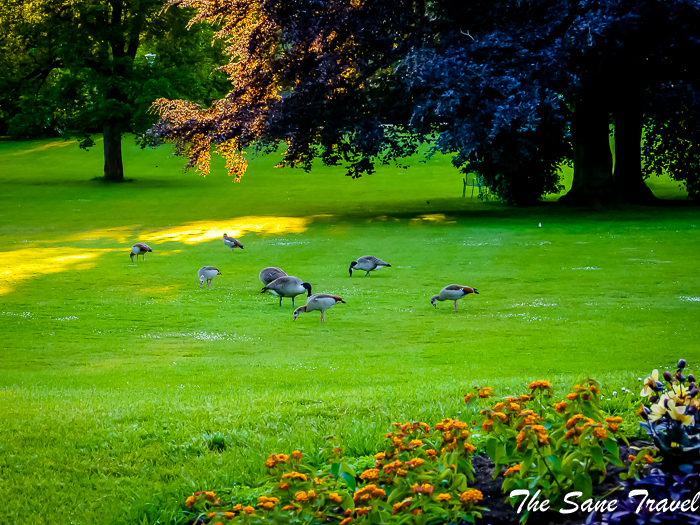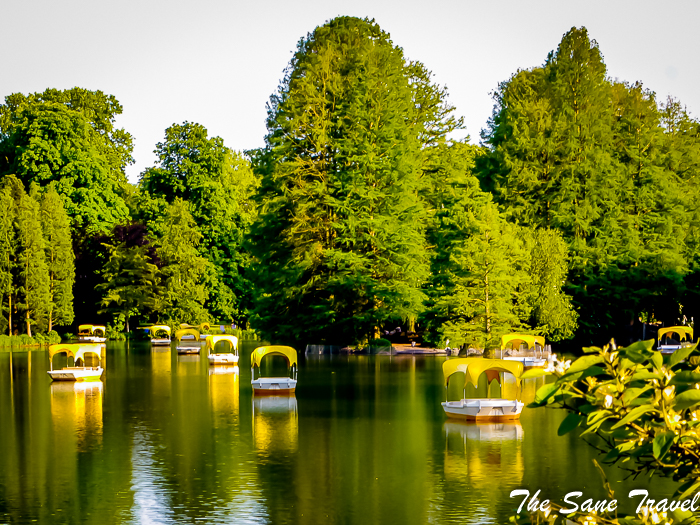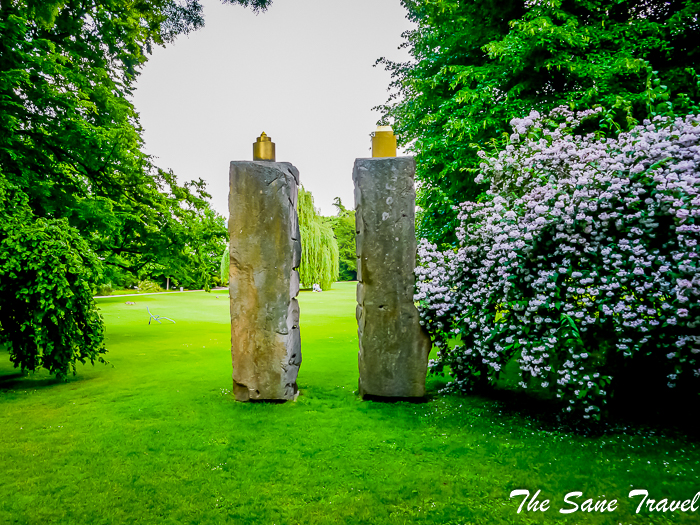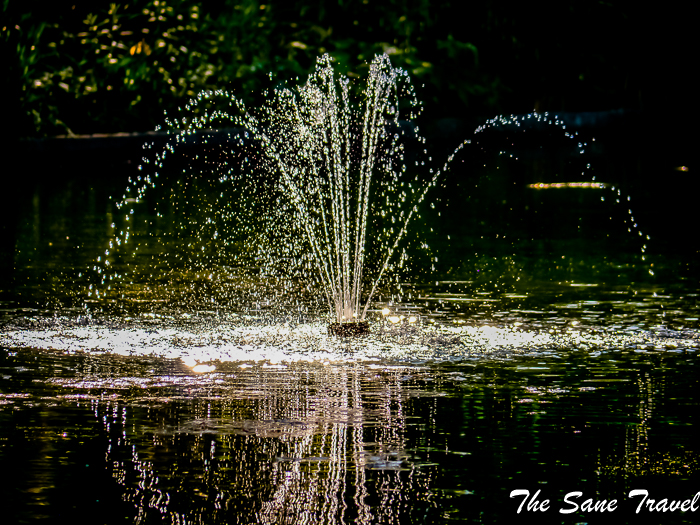 One of the main attractions of Luisenpark is its exotic and native animal and bird life. Many native bird species have made their own way to the park, including a large colony of storks. Exotic birds by contrast are introduced. Some of them live free, some in enclosures. You can watch storks, ducks, geese, pelicans, peacocks, 13 species of owls among others in the park.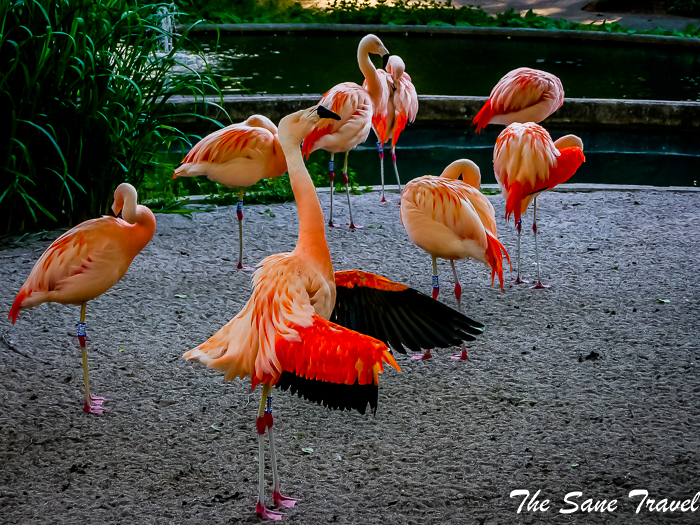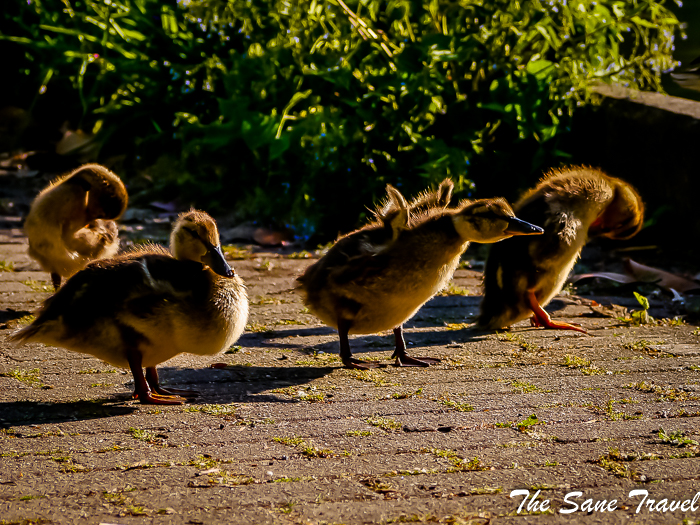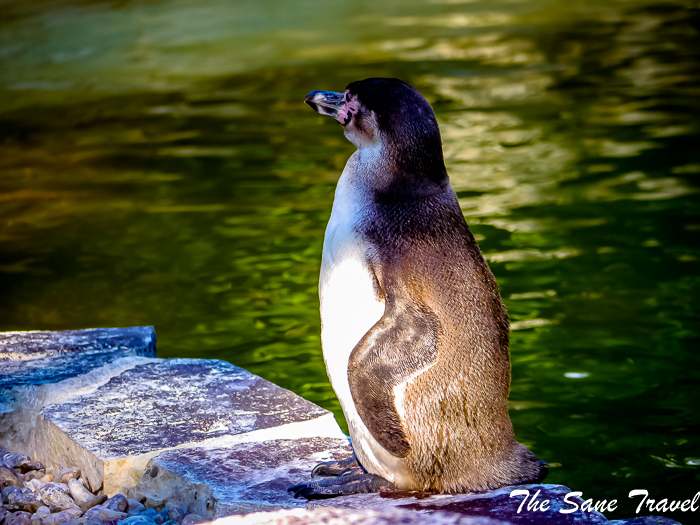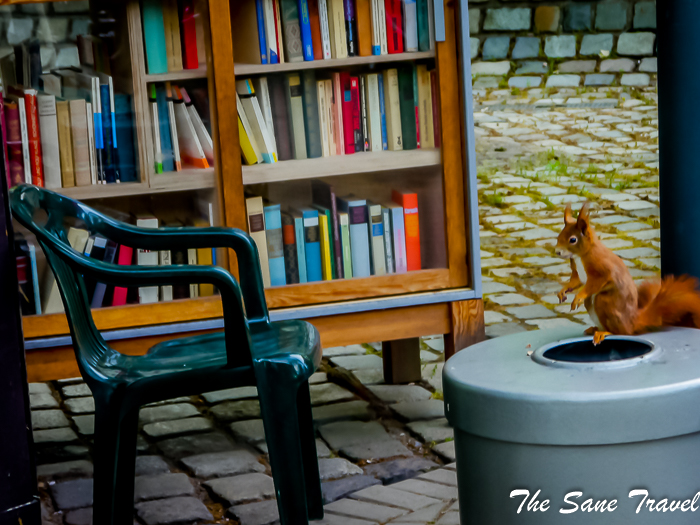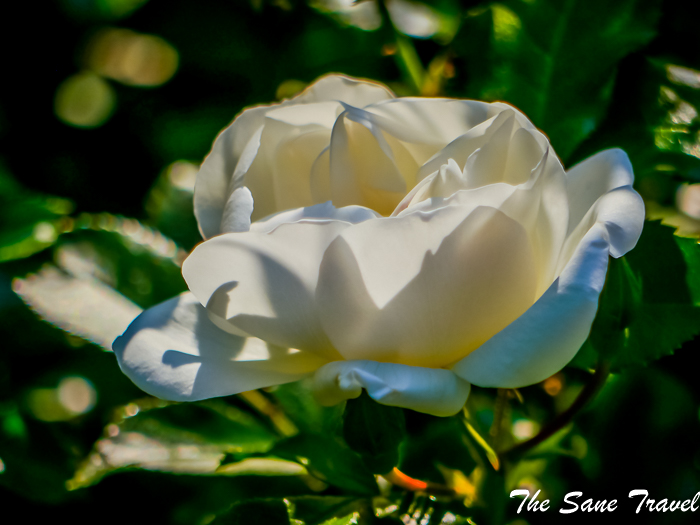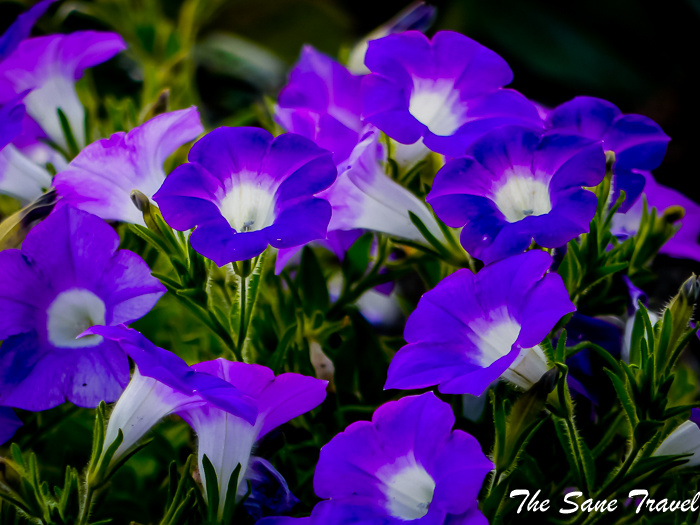 Initially, I had planned a mostly shopping trip to Mannheim, and only at a very late stage of planning discovered Luisenpark. I ended up spending two evenings there because it is too big to entirely explore within a few hours. I recommend that place to everyone visiting Mannheim.
A handy tip: after 6 p.m. the tickets only cost 1.50 Euros, while the regular price is 6 Euros. The park was open until 9 p.m.
5) Mannheim TV tower
If you want to see all of Luisenpark at once, getting up to the Mannheim TV tower may be a great idea. It's located at one of the park entrances and you can get back to the park later with the same park ticket. It is a 205 meter high telecommunication tower (Fernmeldeturm). The highest you can get is to the 124 meter revolving restaurant or the 120 meter observation deck. The views of Luisenpark, the city, the Palatinate forest, and Odenvald are striking.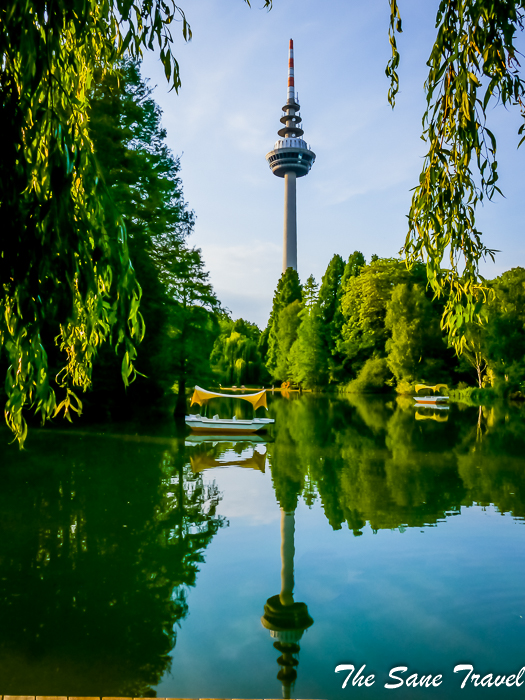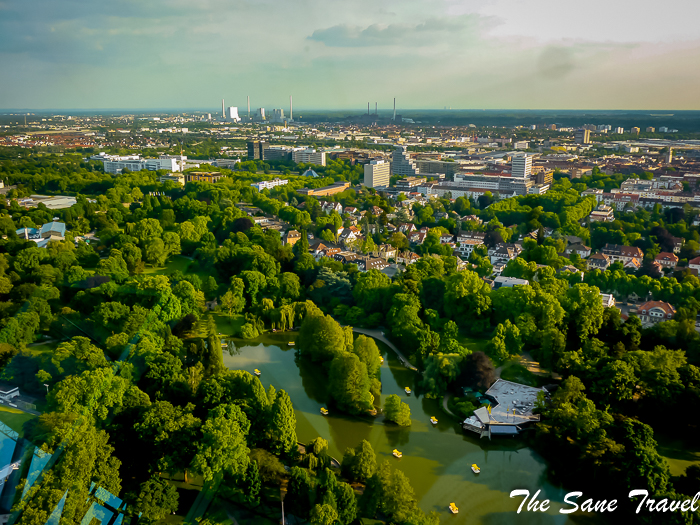 Mannheim Shopping Tip: don't put off your shopping for Sunday since most stores are closed. Shop hours are usually Monday through Saturday from 10 am to 8 pm.
Where to stay? 4-star hotel InterCityHotel Mannheim is located just a few steps away from Mannheim Train Station and 700 m from Mannheim Palace. It offers modern rooms and free WiFi.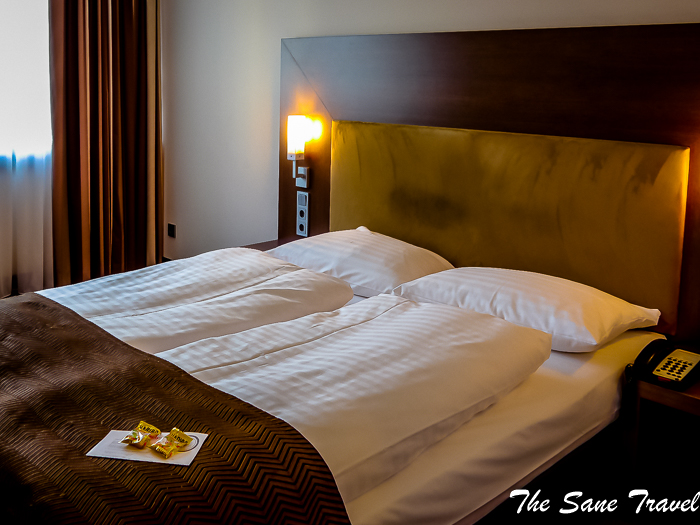 Read more about InterCity Hotel Mannheim by clicking this link.
If you have more time to spend in this area, follow my Rhine river valley itinerary by clicking this link. Also do not forget to visit Heidelberg just 30 minutes from Mannheim.
You might be also interested to learn about things to do in Dresden.
Have you been to Mannheim? Share your experience in the comments section.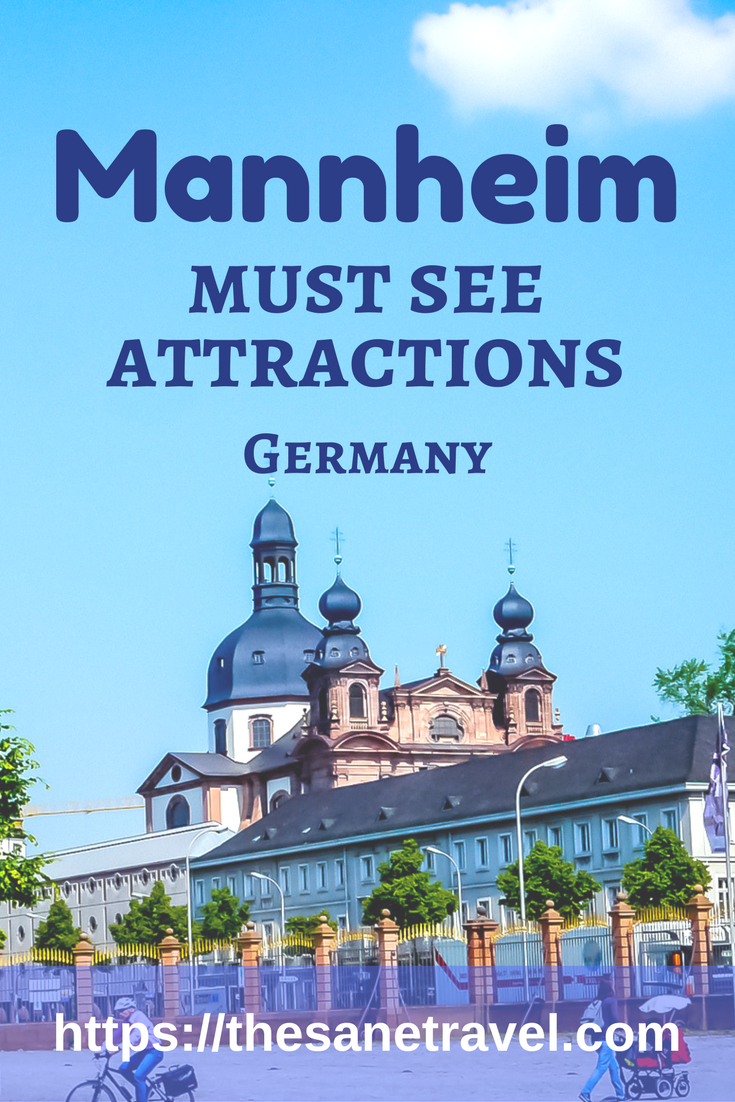 Published by Anita on March 25, 2017
Author: Anita Sāne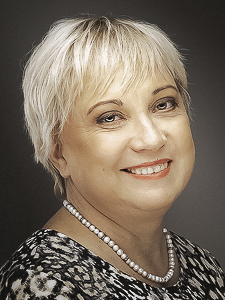 About the author
Anita is a part-time traveler, passionate photographer, and a retired career woman from Latvia, traveling mostly solo for more than 15 years. She is a skilled travel planner planning and executing her travels by herself. Anita wants to show you how to travel the world and open your mind to new experiences. Follow her also on Facebook, Instagram, Pinterest, Twitter, and Bloglovin.