The world of Instagram is quite special and fascinating to learn about. Just like in the real world, in many cases there is no correlation between the value and the level of recognition. My own proof of this is one and only of my photos on Instagram that I have posted twice: first soon after having started my Insta account in March, and then eight months later, in December. The second time, the same picture got ten times more likes than the first time around.
So I wanted to introduce 10 small and beautiful Insta travel accounts for your notice and liking. What were my criteria to define them as small, you may ask. They post their own pictures with over 200 (in some cases 100) posts, and have fewer than 7000 followers. Their accounts are listed in a random order. Intro picture: Best nine 2016 @arrivalsanddepartures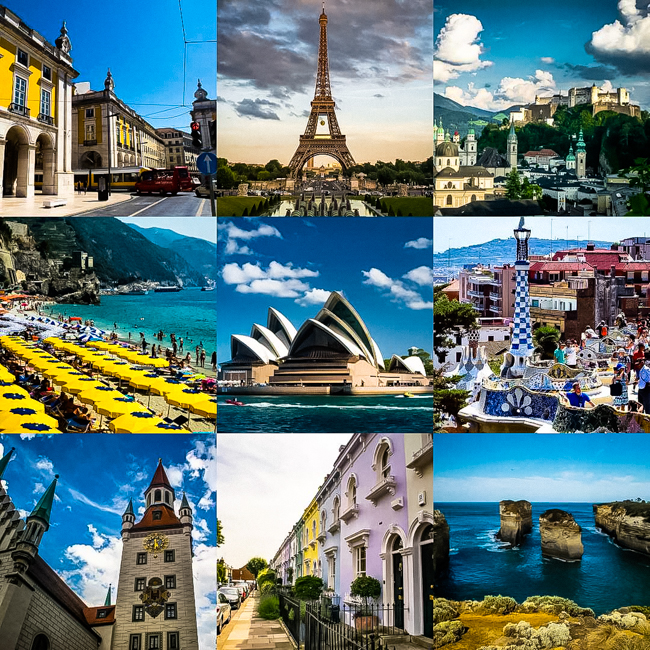 1)@walkinginlisbon
Pedro Leiria. Travel enthusiast, speaks 4 languages, has visited 49 countries. His interests are photography, movies, music travel and walking. His pictures show every corner of Lisbon and tasty Portuguese food. Website www.pedroleiria.com
2)@travelhobbyist
She is a Texan living in London, working full time, and exploring the world with her husband. Colorful pictures from her travels in different countries of Europe and other continents.

3) @adamwilson_nz
Adam Wilson is Queenstown based adventure seeker. In his gallery, he shows the beauty of nature in southern New Zealand.

4) @travelkiwis
Terry and Maura sold their home to travel. Travelkiwis have visited 42 countries. Colorful pictures from their travels showing architecture and nature. Website: www.travelkiwis.com.
5) @mrruuu
The lady from Warsaw, Poland. Posting travel pictures in an interesting color palette, mostly from Europe, both architecture and nature.
6) @bobmickspix
Robert is a traveller from Yorkshire, the UK. He is interested in architecture and the outdoors. Robert is a National Geographic Your Shot member. He posts fascinating pictures of nature and architecture from Britain and other countries.
7) @somedaytrips
They are two travelers and friends, Elaine and Stuart, exploring. The account has a very colorful and spectacular feed with shots from different parts of the world. Website: www.somedaytrips.com
8) @andrea.phototravel
Andrea is based in Italy, Perugia. He posts about Italian architecture, traditions, landscapes and colors.
9)@fatmomentsblog
Joy Generoso is a travel Junkie, shutterbug and foodie. She cherishes every moment, lives, loves & travels with joy! She posts her food & travel moments mostly from Europe. Website: www.fatmoments.com
10)@arrivalsanddepartures
Jason Walker lives in Melbourne, Australia and is an avid traveler and photographer. He has traveled with his partner through 21 countries across 3 continents, including Spain, Italy, Poland, England, Slovakia, Fiji, Cambodia and Indonesia. Website: www.arrivalsanddepartures.co
What is your favourite from this list? Please share in a comments section!
Published by Anita on January 7, 2017
Author: Anita Sāne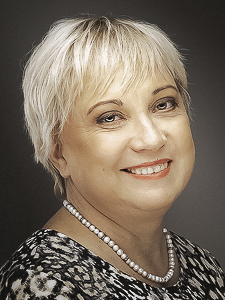 About the author
Anita is a part-time traveller, passionate photographer and a retired career woman from Latvia, travelling mostly solo for more than 15 years. She is a skilled travel planner who plans and executes her travels by herself. Anita wants to show you how to travel the world and open your mind to new experiences. Follow her on Facebook, Instagram, Pinterest, Twitter and Bloglovin.