2021 turned out to be a very rich travel year for me. Maybe you have heard that Google maps know everything about what you do. Here is what it tells me about my travel in 2021: I have travelled a total of 46,396 km, which is equivalent to going around the world once. According to Google, I covered 564 km on foot, drove 15,327 km, travelled 1,552 km by public transport, and flew an impressive 28,624 km. I visited nine foreign countries, two of them for the first time, namely Monaco and Malta. I was travelling intensively around my home country the whole year. I started travelling internationally only in June when borders were slowly opening in Europe. So let me begin with some highlights for each month of the year of my homeland travel followed by my international travel.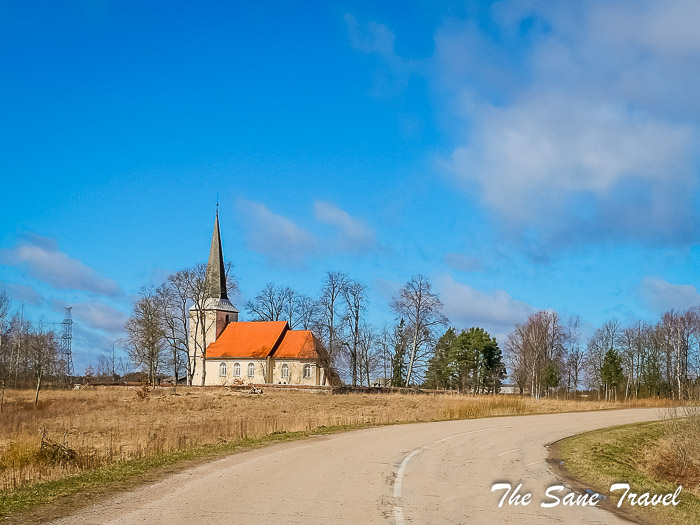 January. Auseklu Mill.
Some days in January 2021 were freezing in Latvia, and I guess, in the coldest one when the outside temperature was minus 27 degrees Celsius, I visited Auseklu Mill, located 70 kilometres south of Riga. The Auseklu Mill Museum is a place with a long history where the "Ausekli" watermill was built on the Iecava River in 1896. Now here you can find a farmstead with a renovated windmill and watermill. While visiting the watermill, you will have an opportunity to see the grain milling process, be able to appreciate museum exhibits – such as ancient agricultural and household items – and relax in the banquet hall.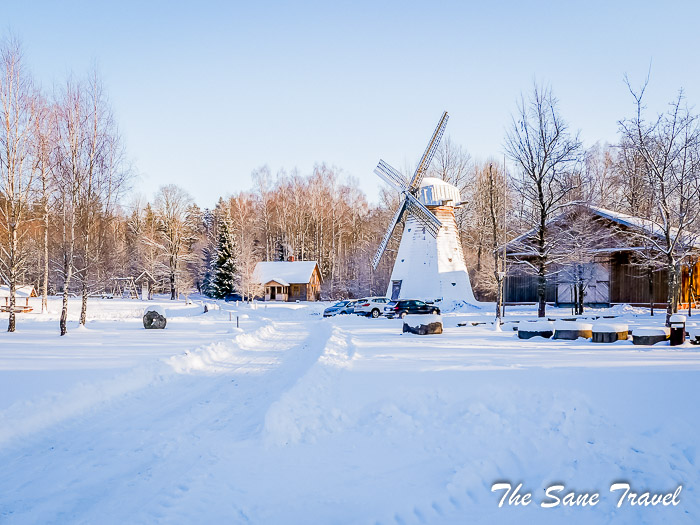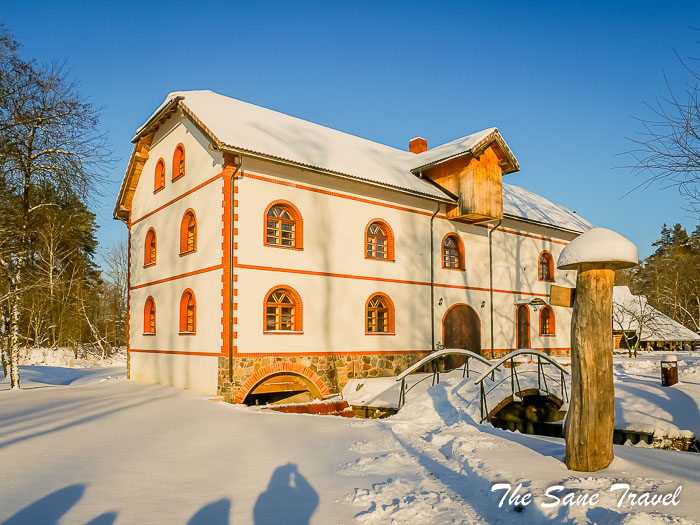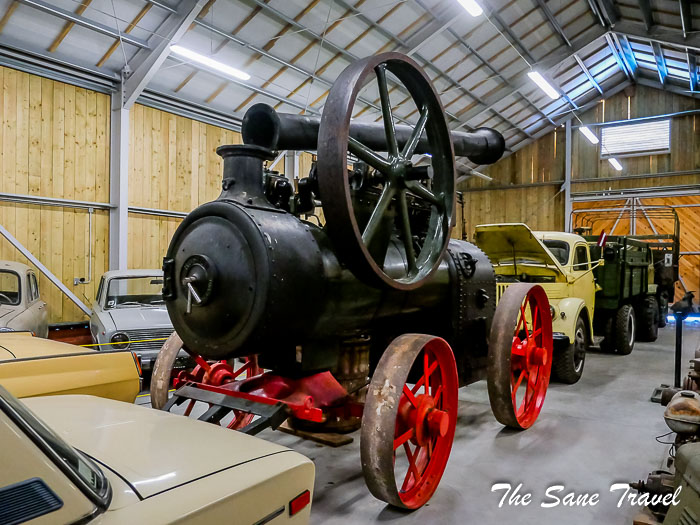 February. The Nature Park of Lake Engure and seaside villages.
The Nature Park includes Lake Engure and the land around it. Due to the diversity and the number of endangered species of plants and birds, the Ornithological Reserve of Lake Engure is one of the richest territories in Latvia. In winter, I did not see birds but had a chance to spot some wild horses and cows, and I also enjoyed views of the Baltic Sea in wintertime.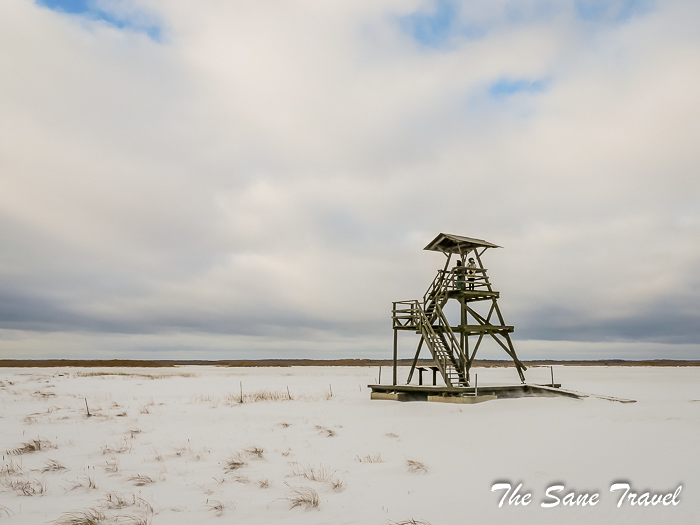 March. Lielstraupe Castle.
Lielstraupe Medieval Castle is one of the most outstanding castles in Latvia. The Great Straupe Castle was built during the 13th century by the Fon Rozen family, one of the German noble families who governed this area for 700 years. It is unique as both the castle and the church are located in one building.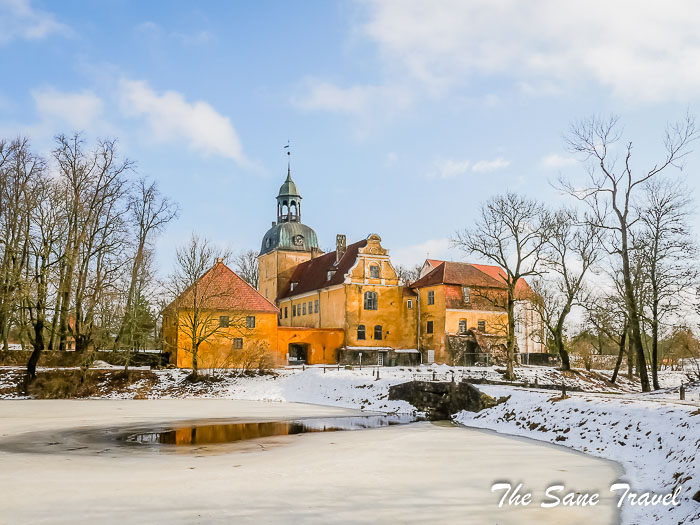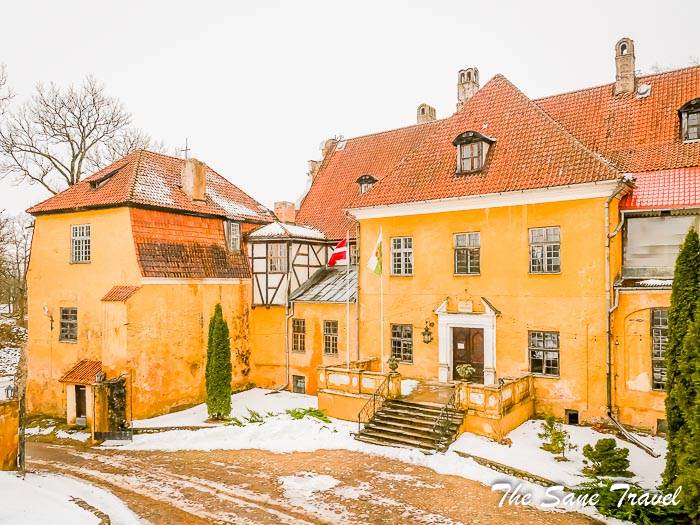 Even though this was my second visit, I saw the castle interiors only for the first time.
April. Apriki Church.
The first of April is my birthday and I celebrated it with a few days of travel to the Southwest of Latvia. A true gem of this trip was the brilliant Apriki Church near Aizpute. This country church from the 17th century is rightly considered to be the pearl of the sacred art of Kurzeme. The Apriki Church acquired its glorious interior in blue-white and gilded tones in the middle of the 18th century. The interior composition is dominated by the Rococo spirit, with some elements having distinctive Baroque style features. By the way, it has no electricity until now.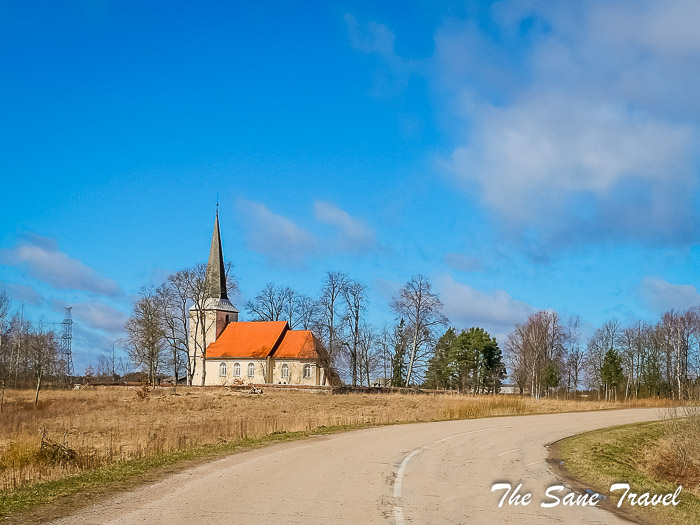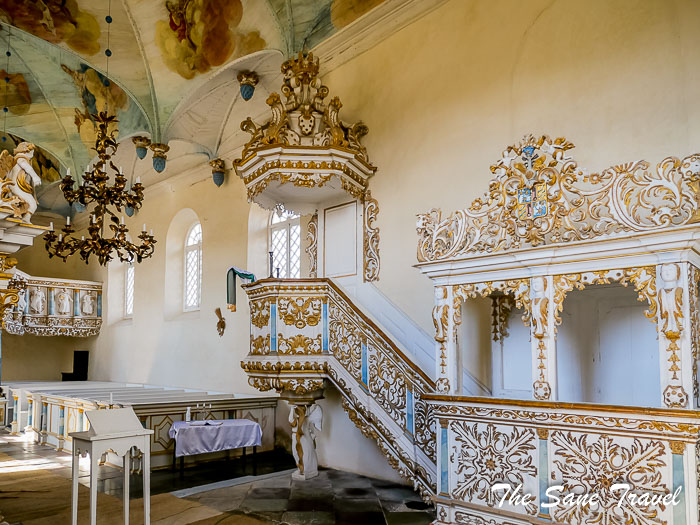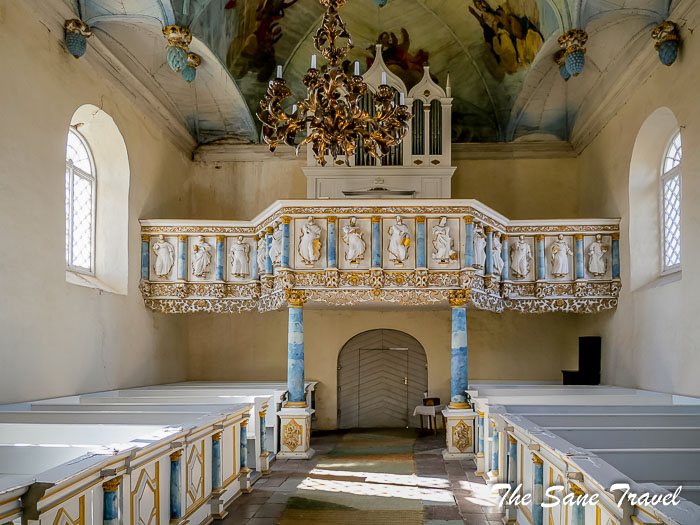 Flying fish in the Venta River, Kuldiga.
In the spring of 2021, I wanted to see a flying fish in the Venta River next to Kuldiga for the first time. Every spring, sea fish head up the river of Venta for spawning. On their path, they need to cross a 249-metre wide natural Venta Rapid, which is the widest in Europe, in the city of Kuldiga. Due to this, Kuldiga became famous as a "place where they catch fish in the air". As the weather was quite patchy, I just saw a few flying fish.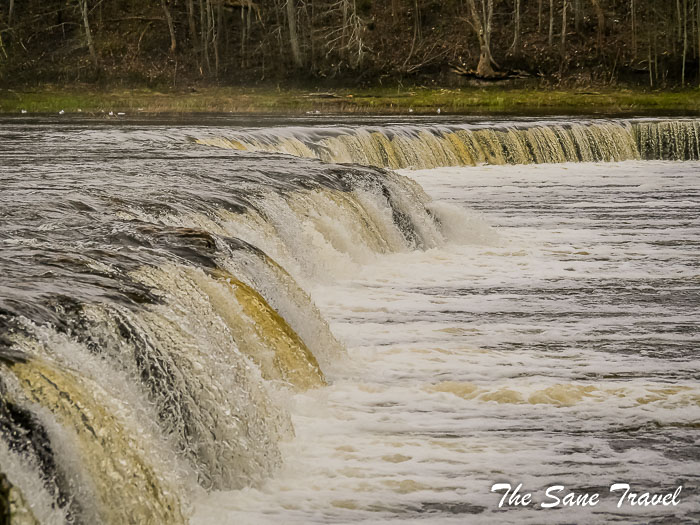 May. Talsi.
The name of Talsi city was first mentioned in 1231. The historical centre of Talsi is situated between two lakes. In Talsi, everything is nearby and close, twisted in a colourful picture. Nine hills and both lakes cherish the history of many centuries.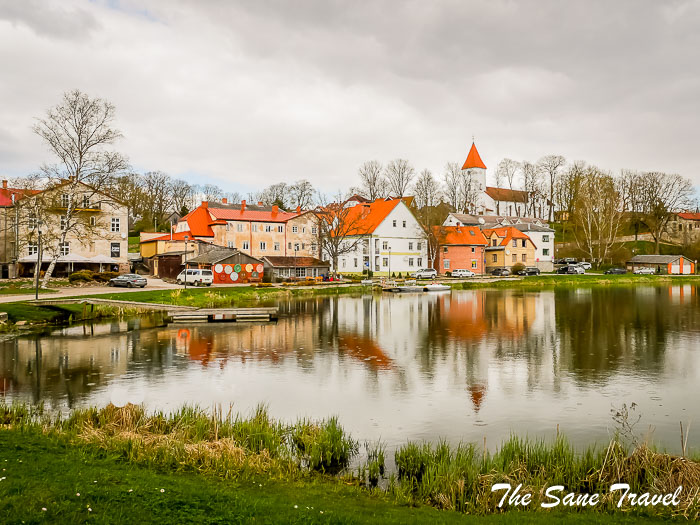 June. Hiking a part of the Baltic Coastal Hiking trail (Jurtaka)
The section of the trail between Roja and the Kaltene Church is one of the most extraordinary parts of the seashore of Latvia, where the coast is notched by small capes and coves with a very narrow beach. All over the coast, there are piles of boulders of different sizes with the green foliage of black alders hanging over them.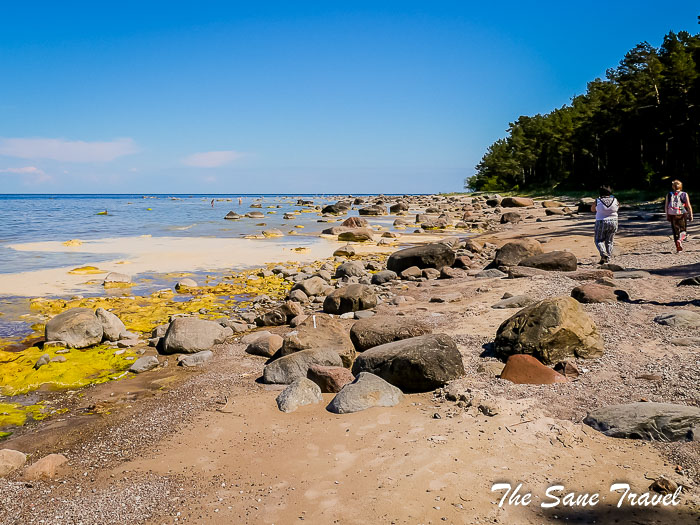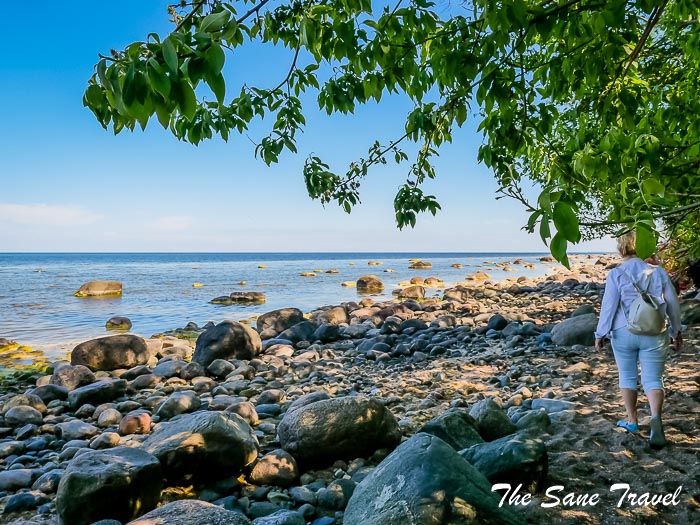 In some places, an unpaved road goes right along the coast and a lot of former fishermen homesteads are aligned next to it. It was not easy, but the scenery was beautiful.
June. Aluksne.
Small Aluksne town located about 200 kilometres northeast from Riga recently got very popular among local and international travellers.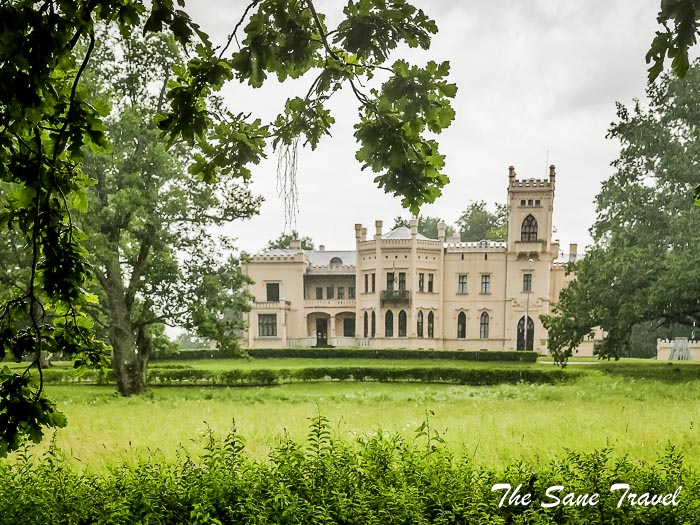 The main attractions of the town include a gorgeous Lake Aluksne, a stunning manor park with many masterpieces of small architecture, a narrow-gauge train multimedia exhibition, Aluksne Castle, and an extraordinary church.
July. Rundale Early Music Festival.
I was really happy to be able to pay my annual visit to one of many Latvia summer music festivals, the closing concerts of the Early Music Festival in Rundale Palace on the 3rd of July. The festival features the masterpieces by Handel, Vivaldi, Telemann, Gluck, and other Baroque masters. A combination of gorgeous outfits, authentic instruments and Baroque architecture gives the festival a unique presence.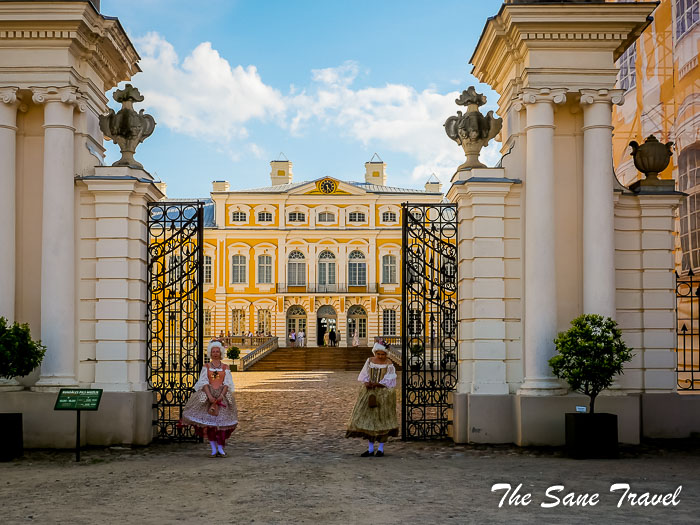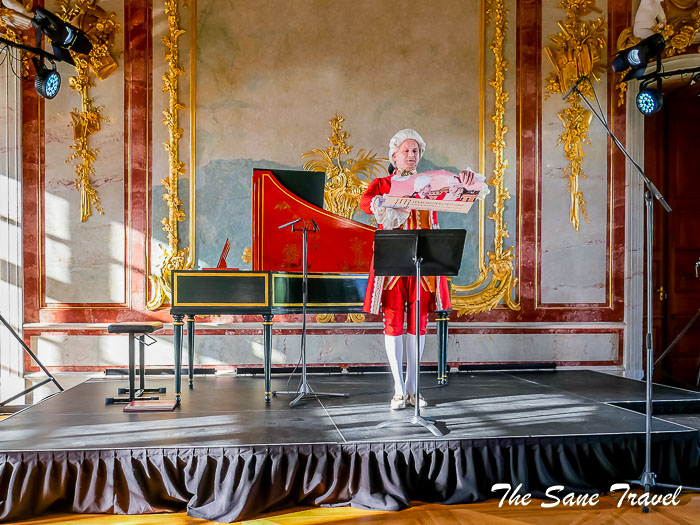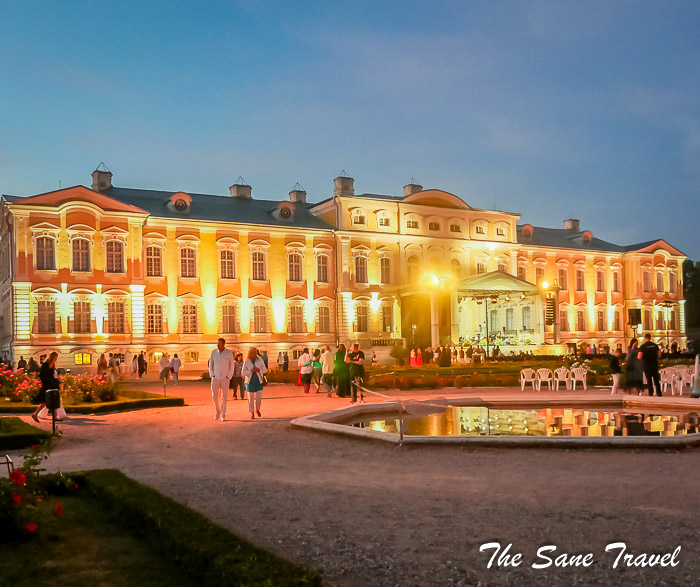 August. Ranka Manor.
Ranka manor house was built around the middle of the 18th century and was expanded later, but it was completely destroyed in two fires in the late 20th century. Since 2013, a huge effort has been invested into restoring the Ranka manor complex. It was not included on my list of most fascinating Latvian manor houses just because the manor house of Ranka is still in ruins.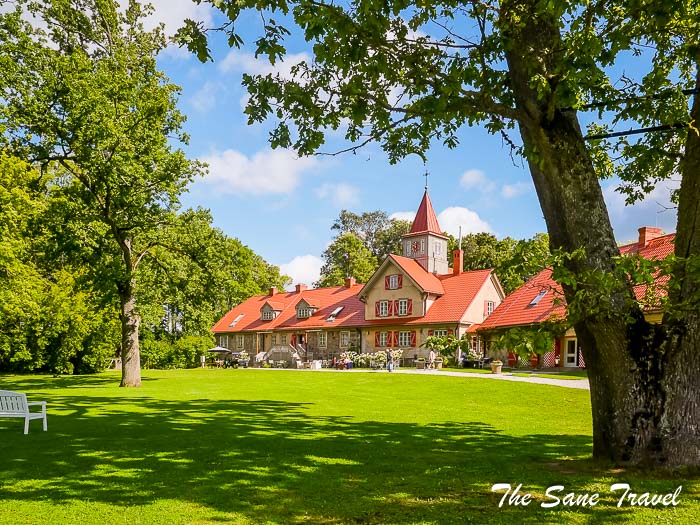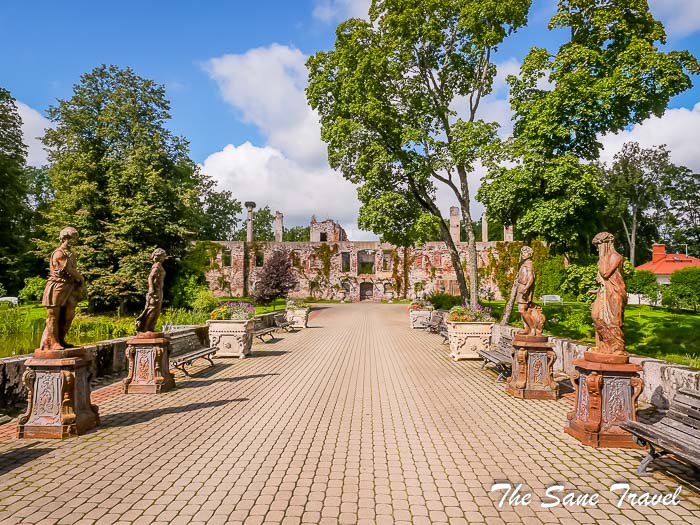 September. Renovated Landscape Park in Kemeri.
The park was created in the middle of the 19th century and features a network of winding paths interspersed with architectural objects – pavilions, rotundas, bridges across the artificial canals fed by the Versupite River that flows through the park.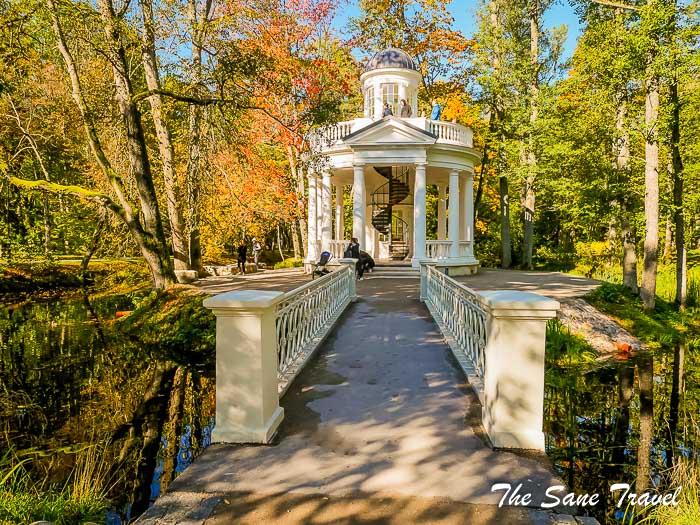 The Sulfur Water Pavilion, built at the turn of the 19th and 20th centuries, stands in the south-eastern part of the park. The park surrounds a former hotel building. This white building is a brilliant example of Neo-Classicism in Latvian architecture. The majestic outline of the building earned it the nickname of the White Liner.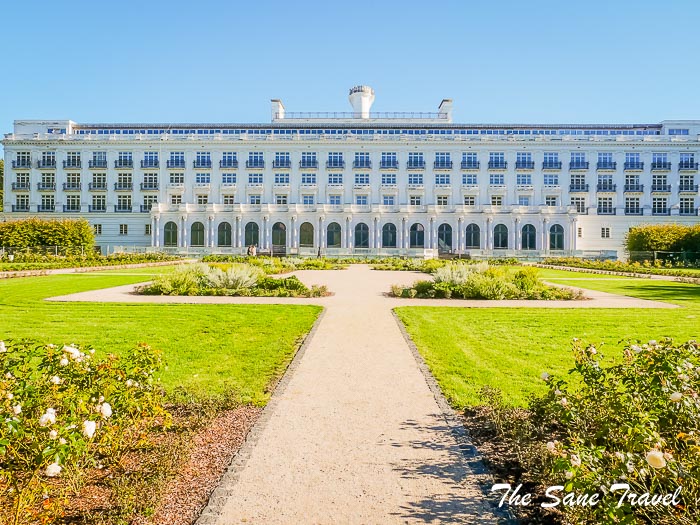 At present, visitors can admire the White Liner only from the outside. Hopefully, it will open one day again.
October. Ungurmuiza Manor.
Ungurmuiza Manor complex is a unique ensemble of wooden architecture from the 18th century. The manor is one of the few Baroque-era wooden manor houses still standing in Latvia. Today, the Ungurmuiza complex features a guest house and a museum, making it a perfect place for relaxation and recreation.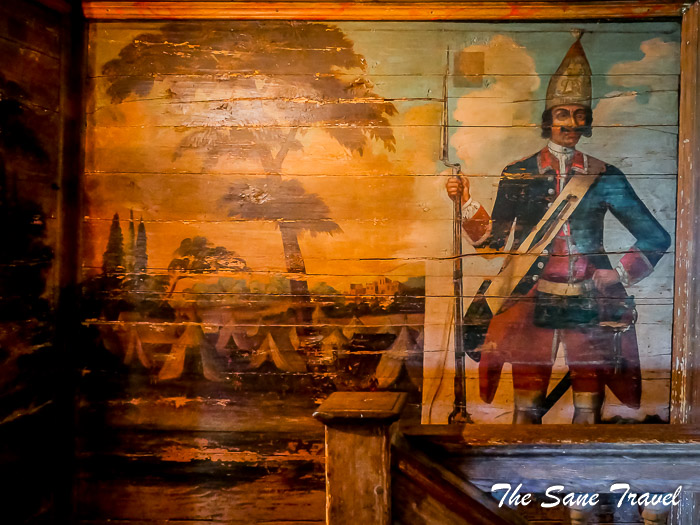 Visitors can enjoy the special atmosphere of the manor house by taking a walk in the park beneath the huge oak trees. The exquisite interior paintings of the building are also finely preserved. I used the opportunity to stay overnight in Ungurmuiza and enjoyed mouth-watering meals in their restaurant.
November. National day decorations in Ogre.
In November, the city of Ogre is decorated with national flags, an alley of red and white umbrellas is created in the central square of the city, and both pedestrian bridges over the Ogre River are illuminated in the colours of the Latvian flag.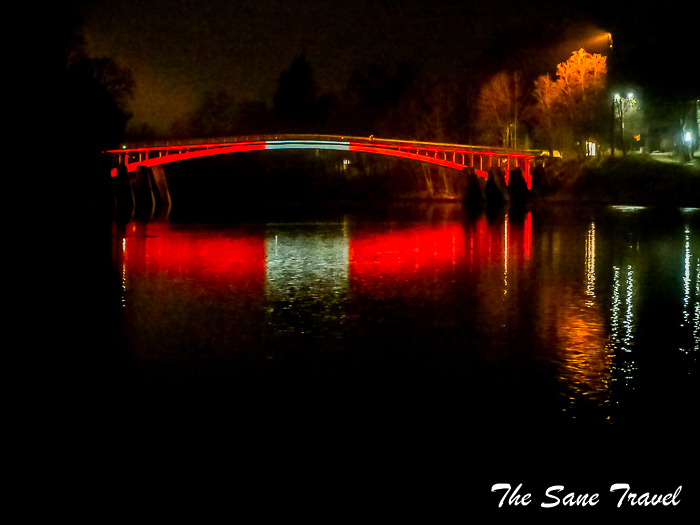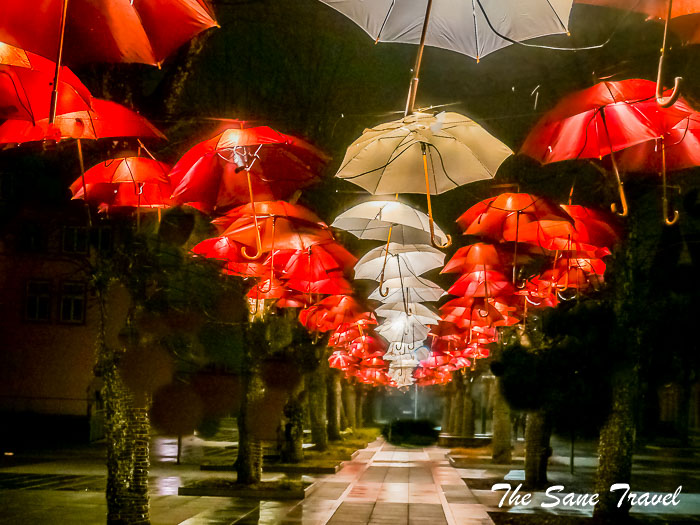 Those interested can walk the large circle, which is more than 7 kilometres or go for a shorter walk of about 2 kilometres. I did 7 kilometres and it was awesome.
December. The Janis Cakste Memorial Museum.
Janis Cakste (1859-1927) was Latvia's first president (1922-1927) whose residence was in Auci, about 60 kilometres from Riga. In 2018, a new exposition was opened in the renovated servants' house. This modern and contemporary exposition tells about the fate of the first President of Latvia and his family in the context of Latvia's history and the development of democracy.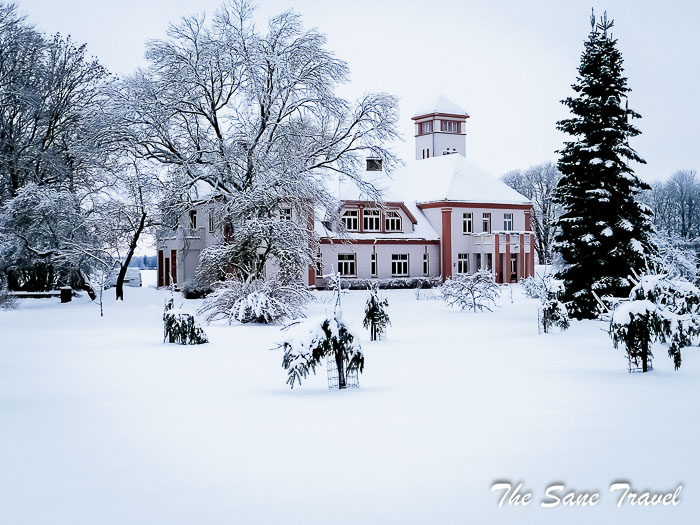 Basic information about exposition is also available in English.
International travel 2021
Starting from June, I was able to travel internationally. One thing special about my international travel in 2021 was that I travelled to more islands than any other travel year, including Crete, Santorini, Iceland, Madeira, Malta, and Gozo. Another thing I found out is that there is much more to see in every place than just the most popular tourist sights.
June. Crete and Santorini.
Greece was one of the first countries to open its borders for travellers in 2021, so I decided to go there. Even though Crete was not on my bucket list, I found it fascinating, with the highlight being the Samaria gorge hike.
I started and finished my trip in Heraklion and visited its stunning Archaeological Museum.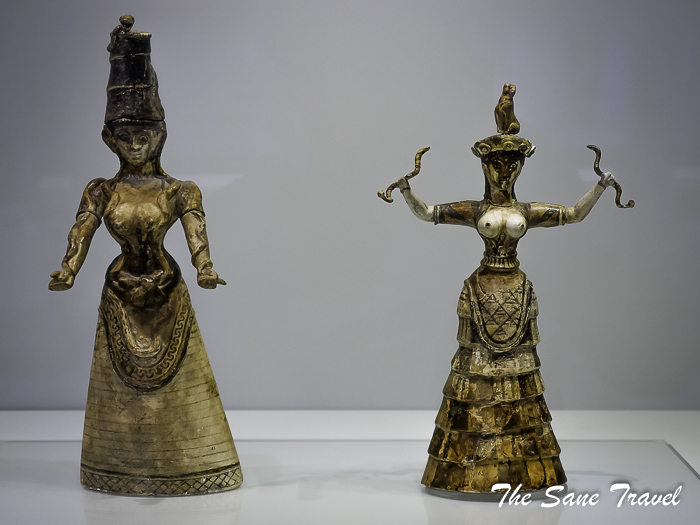 I also went on a boat trip to Santorini, but it seemed to me just a tourist trap.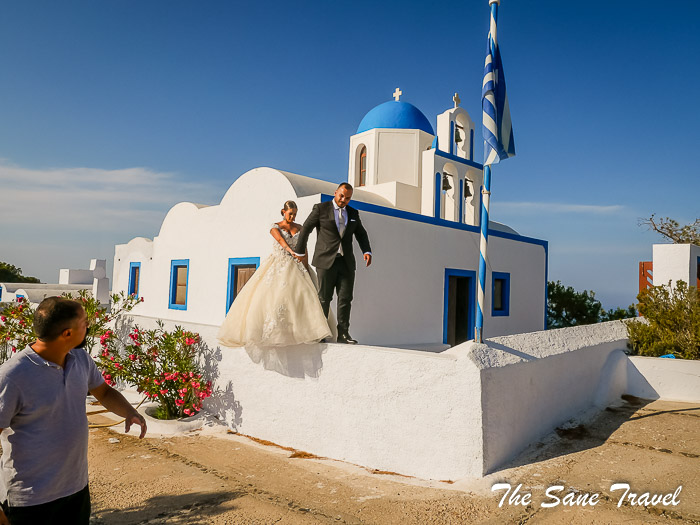 I was forced to stay there an extra day because of the transport employees' strike, which was really unpleasant.
July. Iceland.
It was my third trip to Iceland and the first in the summertime. I am a fan of colourful mountains, and because of that, I wanted to see Landmannlaugar, which is accessible only in the summertime. It was a blast.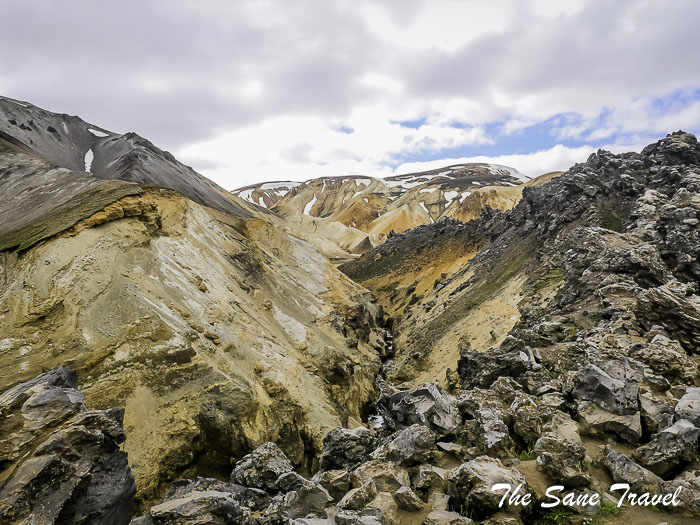 The other highlight of the trip was Diamond Beach, next to the Glacier Lagoon.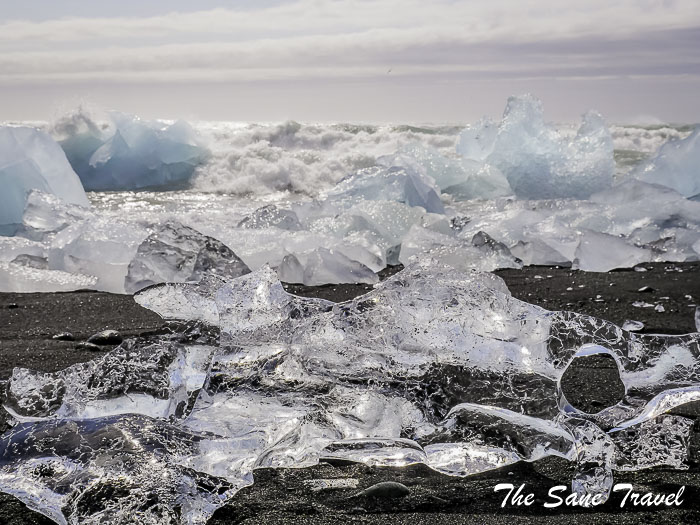 I saw a lot of stunning waterfalls as well.
And yes, I do not recommend using Blu Car rental. Their customer care is outrageous.


August. Tartu.
Tartu is the oldest city in the Baltics. It is the second largest city in Estonia and home to one of Northern Europe's oldest universities.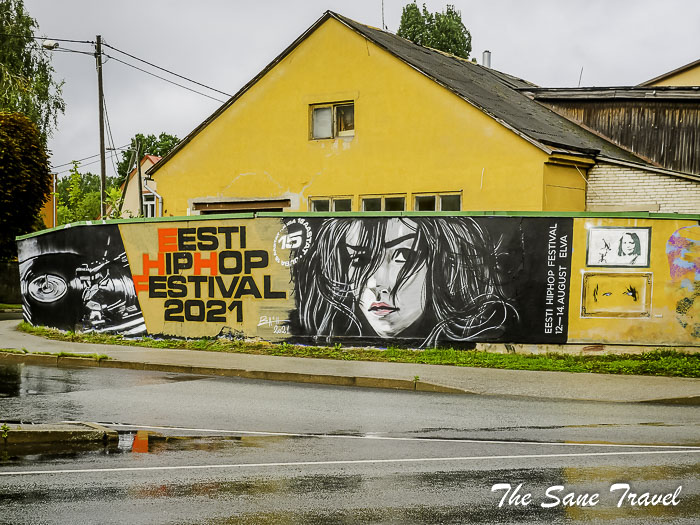 Recently, Tartu was elected to be the European Capital of Culture in 2024. Nice city, definitely worth visiting.
September. Cote d'Azur and Monaco.
I became interested in travelling to France just a few years ago, and yes, there is a direct airBaltic flight from Riga to Nice, so I decided to go. I really loved Nice, not so much Cannes.
Less visited Toulon was interesting, and a walk by the sea from Mourillon was fantastic.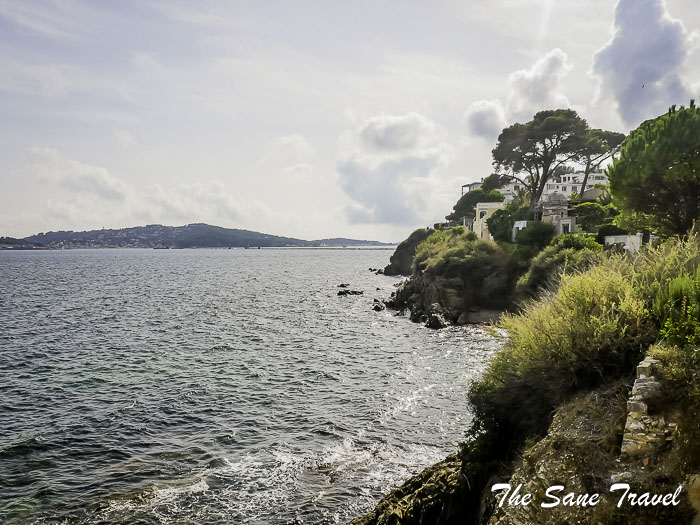 October. Rome, Lazio, and Umbria.
My fourth visit to Rome and its surroundings was proof that you should not limit yourself by visiting famous tourist sights but rather dig deeper to find more fascinating places and views. It's very true about Rome.
I also visited Orvieto on this trip and I think it's a real gem.
November. Madeira.
Madeira, a part of Portugal, is a compact island that can be discovered in a week. The island has a lot to offer: warm sunny weather, beautiful landscapes, great food and drinks, and a lot of activities. I enjoyed tours of local travel agencies in full instead of renting a car.
November. Malta.
There were two reasons I travelled to Malta in November: cheap direct Ryanair flight from Riga and the weather being warmer than in Latvia in November. Despite poor weather over several days of my trip, it turned out a real discovery due to the fascinating history of Malta and the stunning architecture of Valletta and Mdina.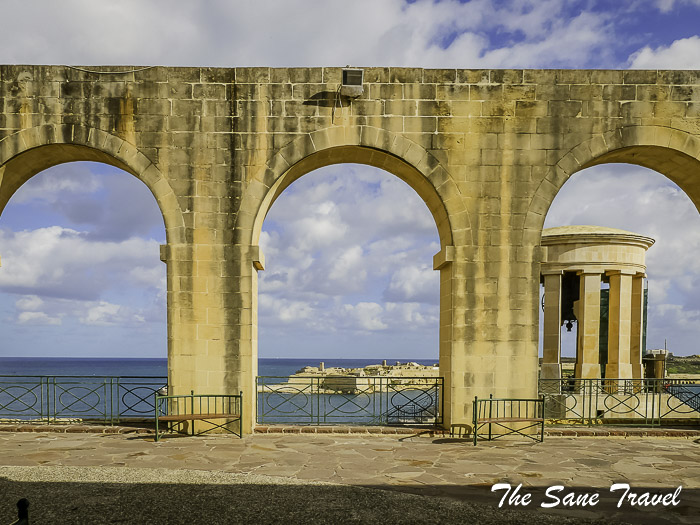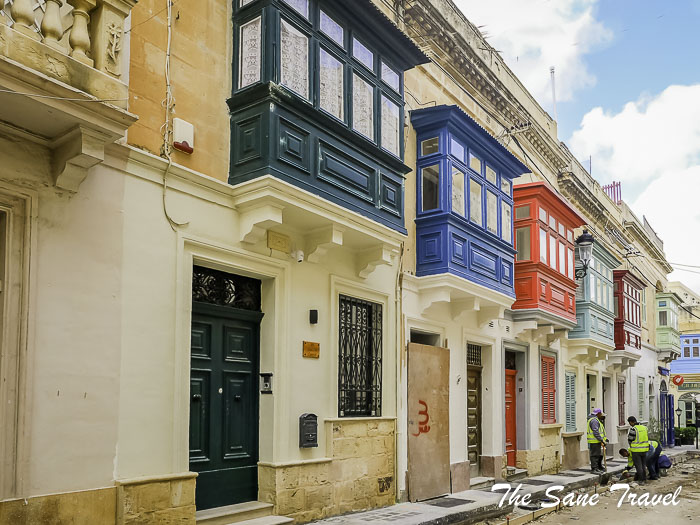 Gozo was completely different with its saltpans and down to earth life in general.
December. Vilnius.
I was happy to be able to take my traditional trip to Vilnius in December to see their Christmas tree in a Cathedral Square, and I must admit I was not disappointed.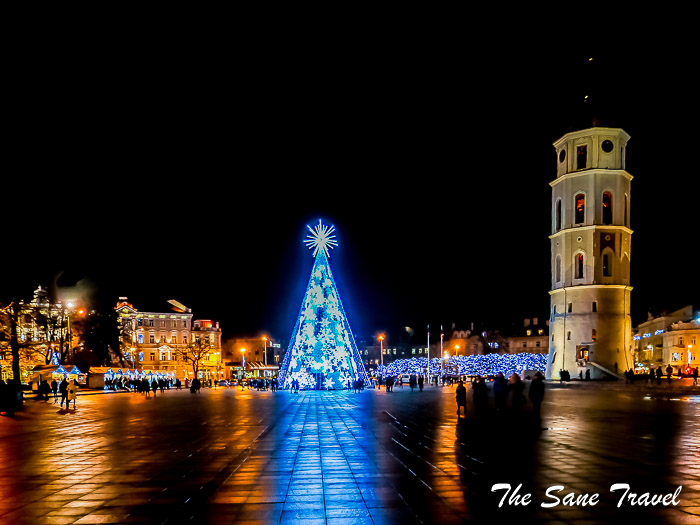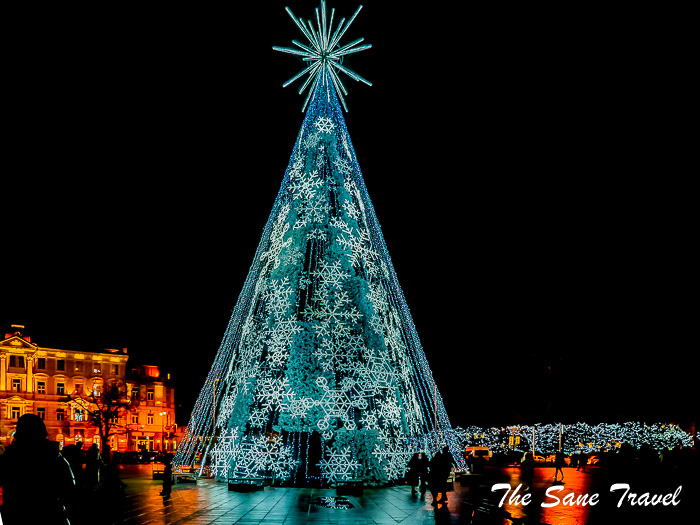 Like it? Pin it!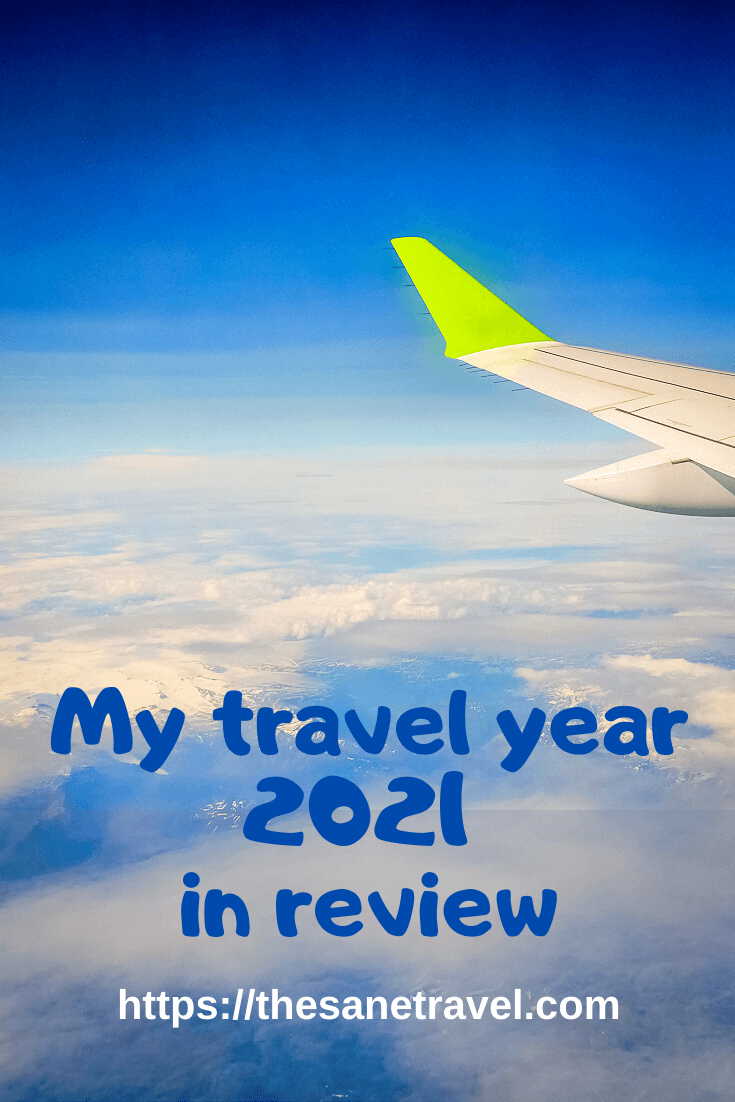 What did you think? What are your travel experiences of 2021? I'd love to hear from you so please add your comment below.
Published by Anita on January 21, 2022
Author: Anita Sāne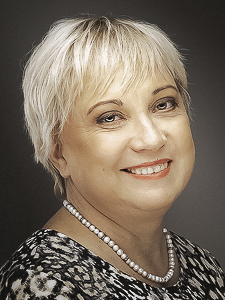 About the author
Anita is a part-time traveller, passionate photographer and a retired career woman from Latvia, travelling mostly solo for more than 15 years. She is a skilled travel planner who plans and executes her travels by herself. Anita wants to show you how to travel the world and open your mind to new experiences. Follow her on Facebook, Instagram, Pinterest, Twitter and Bloglovin.