With this article I want to celebrate my Instagram achievement of 20 000 followers and my first two pictures with more than 1000 likes, all achieved in seven months. Let me start with some background and lessons learned, and finish with my top 10 Insta recognised picture parade.
Background
My father was an amateur photographer, that's why I started taking pictures at a quite young age, learning and performing all the black and white process with film cameras. The gap in my amateur photographer biography accounts for quite a few years between the moment my last film camera broke down and the moment I decided digital cameras became good enough to work with (about ten years ago). At that time I began seriously learning through photography courses and workshops, and of course, I had to buy myself a new digital camera. I knew for certain that my travel camera had to be lightweight because I think of myself as a traveller with a camera, not a full-time photographer. So already since 2009 I use Panasonic Lumix cameras and my latest is G7.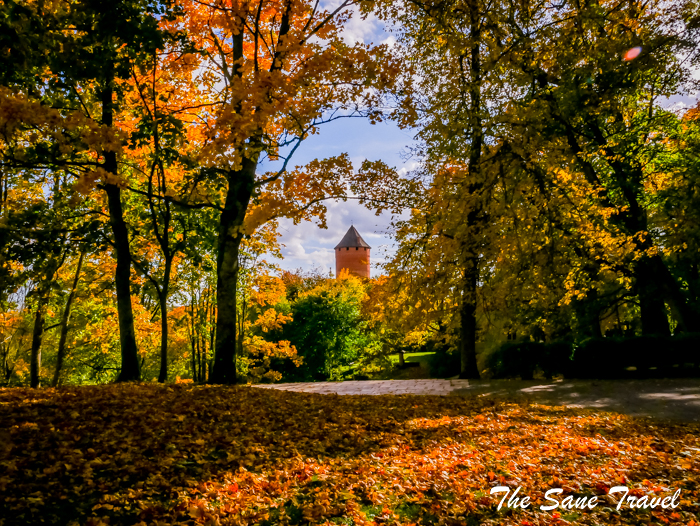 Currently I have about 60 000 pictures in my Lightroom storage, most of them are from my travels. I also like to take pictures of flowers. Meaning I have a large resource for posting on Instagram.
How I do it
Initially I was quite excited about Instagram and I thought my pictures were good and I would only post the best ones and it would be a quick success for me, but time passed and my best pictures got some 50 likes each and the number of followers was fewer than 500 in 5 weeks. I was really disappointed and discouraged but kept sticking to my strategy implemented constantly from my second picture:
• posting 7 pictures series about the same topic which could vary: countries, places, single buildings, etc. Later I tied picture series to my latest blog posts.
• writing captions for each one of my pictures.
• posting one picture every day in the afternoon or in the evening.
The use of hashtags was a long learning process for me and I think I will never be ready with this. At the moment, I always use all 30 hashtags for every picture describing what is in the picture, general Instagram hashtags, my camera, and hashtags about myself as a traveller.
A real breakthrough for gaining more followers and likes for me was joining Instagram Posse group on Facebook and one of their comment pods. Now I am a member of two not Posse related comment groups and I really like cooperating with members and their accounts.
I learned to engage with my followers by liking their pictures and actively following accounts I like. And things started to develop quite fast. I gained my first thousand followers a bit more than in ten weeks, the second thousand took me 15 days. There were some cases when I gained 1000 new followers in five days.
Some bits of my Insta learning experience were quite hard, especially about follow/unfollow game which I don't like and do not use myself, meaning I keep following the accounts while they follow me. I have read in quite many Instagram bios that unfollow=unfollow. It's also true about me. My possibility to follow other accounts became very dear after I reached Instagram 7500 following limit which I was initially not aware of. Still the number of my followers was about 10 000 at that time, and this limit was only slowing down the growth of my account but not stopping it. I can admit that the daily turnover of my followers is large which might be logical for this size of an account, but it always leaves a nice surplus.
My top ten pictures
And here it is: my top 10 Insta recognised picture parade. It was not as easy to make it as it seems. I believe that 100 likes for every of my first 70 pictures are worth at least the same as 500 for the latest ones, meaning for me the first likes have much more value than the latest ones. Everything is subjective of course. Anyway, please check my pick of top ten Insta photos from more than 270 posts. This rating is some kind of a balance between the number of likes and the time when pictures were posted. In the end, you can visit my Instagram account which I really love myself, and make your own choices of favourites. If you do, please let me know what they are in the comments section!
Number 10. Milford Sound, New Zealand
Number 9. Vernazza of Cinque terre, Italy
Number 8. Certosa di Pavia, Italy
Number 7. Cesky Krumlov
Number 6. Gervyaty church, Belarus
Number 5. Mir castle, Belarus
Number 4. Stratford upon Avon, England
Number 3. Autumn in Sigulda, Latvia
Number 2. Wallenstein palace, Prague
Number 1. Beautiful Alesund, Norway
Published by Anita on November 3, 2016
Author: Anita Sane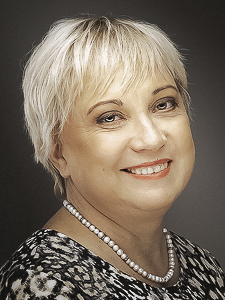 About the author
Anita is a part-time traveler, passionate photographer, and a retired career woman from Latvia, traveling mostly solo for more than 15 years. She is a skilled travel planner planning and executing her travels by herself. Anita wants to show you how to travel the world and open your mind to new experiences. Follow her also on Facebook, Instagram, Pinterest, Twitter, and Bloglovin.