On the one hand, accommodation costs can be a huge part of travelling expenses, something you would normally want to keep down. But on the other hand, choosing great accommodation is an excellent opportunity to add a very special feel to your travel experience! Some hotels can undeniably boast an unusual location / unique atmosphere / extraordinary architecture, design or artwork, along with special additional features, like beautiful gardens, pools and activities to keep you busy.
Here is my list of seven very special hotels I have stayed at, for you to try:
Shojoshin-in, Koyasan, Japan: A Buddhist Temple
The only time I have stayed in a temple so far was in Koyasan, the birthplace of Japanese Buddhism. Temple lodgings, known as 'shukubo', are popular accommodation among overseas visitors in Koyasan. In the past, they were only for monks engaged in ascetic practices, then gradually started hosting pilgrims as well. Now there are tourist temple lodgings in 52 Koyasan shukubos.
My travel mate and I stayed in Shojoshin-in.
This large traditional Buddhist Temple is one of the oldest on Mount Koya (Koyasan). Shojoshin-in has Japanese style guest rooms as well as private guest residences with separate bathrooms. The temple has Japanese style gardens and a pond. Our room was very plain with Japanese futons (thin mattresses) spread on tatami mats to sleep on.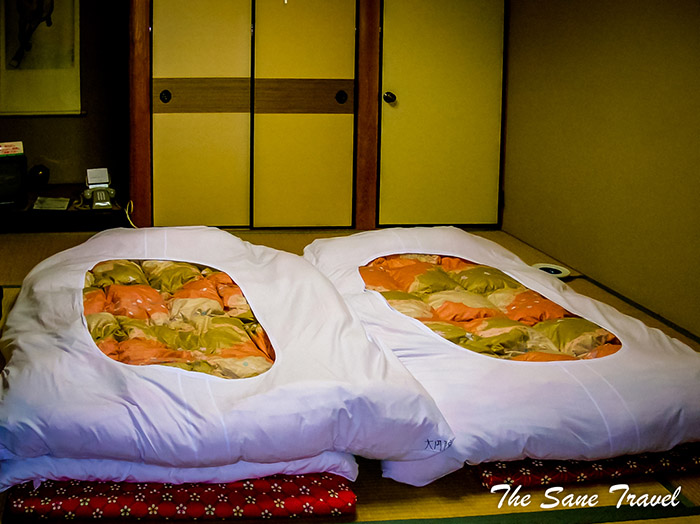 We attended Japanese style shared baths there – surprisingly, the Japanese take a shower sitting, not standing! Buddhist Monk vegetarian meals were brought to our room on little low tables.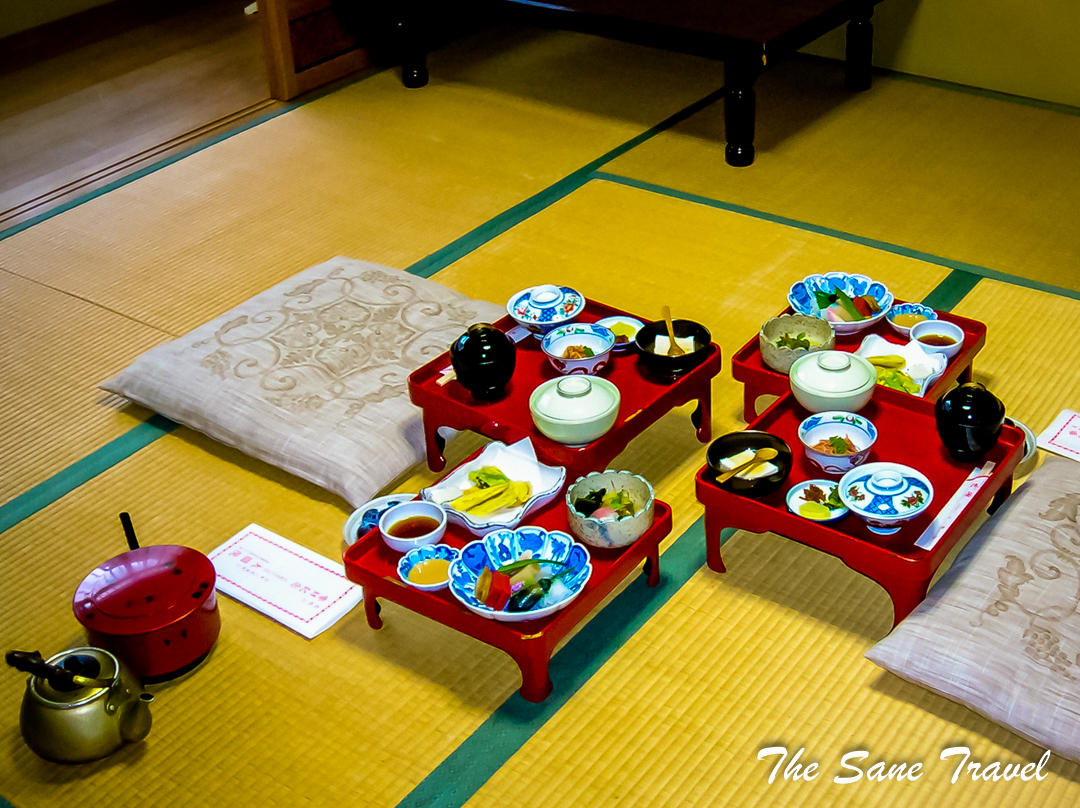 We also enjoyed the opportunity to watch an early morning service of monks.
Price: from 55 euros per night.
Cappadocia Palace Hotel, Urgup, Cappadocia, Turkey: A Cave Hotel
Soft soils of Cappadocia hills served well for people to make caves to live in. Now many of those caves are used as hotels. The Cappadocia Palace is a traditional Greek Guest House dating back to the 19th century, converted into a modern hotel with all comforts.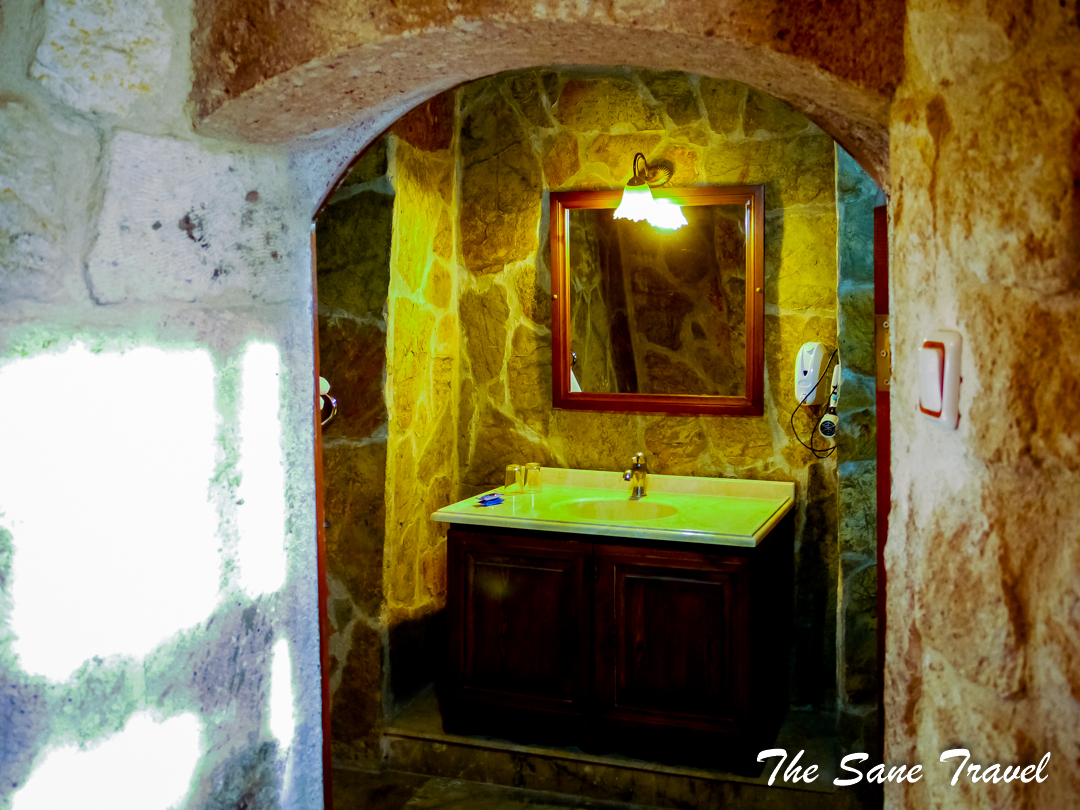 The hotel has a nice yard with separate entrances to the rooms and a beautiful cave dining room.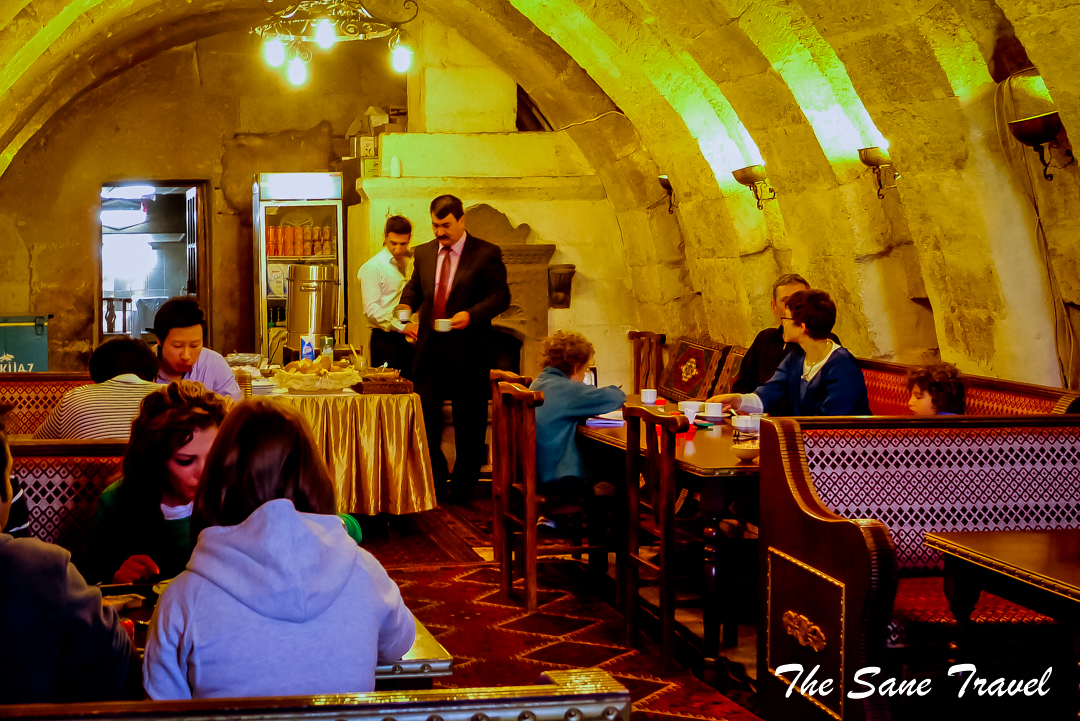 It was a good base for Cappadocia sightseeing tours and a hot air balloon flight (read more about that here). I forgot my nightdress there – a sign to return!
3 stars. Price: about 50 euros per night.
The Songtsam Retreat, Shangri La, Yunnan province, China: A Tibetan Style Hotel
Shangri-La is a town located in a breathtaking setting, 3300 metres above the sea level at the heart of the sacred region of three rivers – the Yangtze, the Mekong and the Salween. The Songtsam Retreat offers exceptional boutique accommodation in a distinctly Tibetan Style with spectacular views, being only 5 minutes away from the impressive Songzanlin Monastery.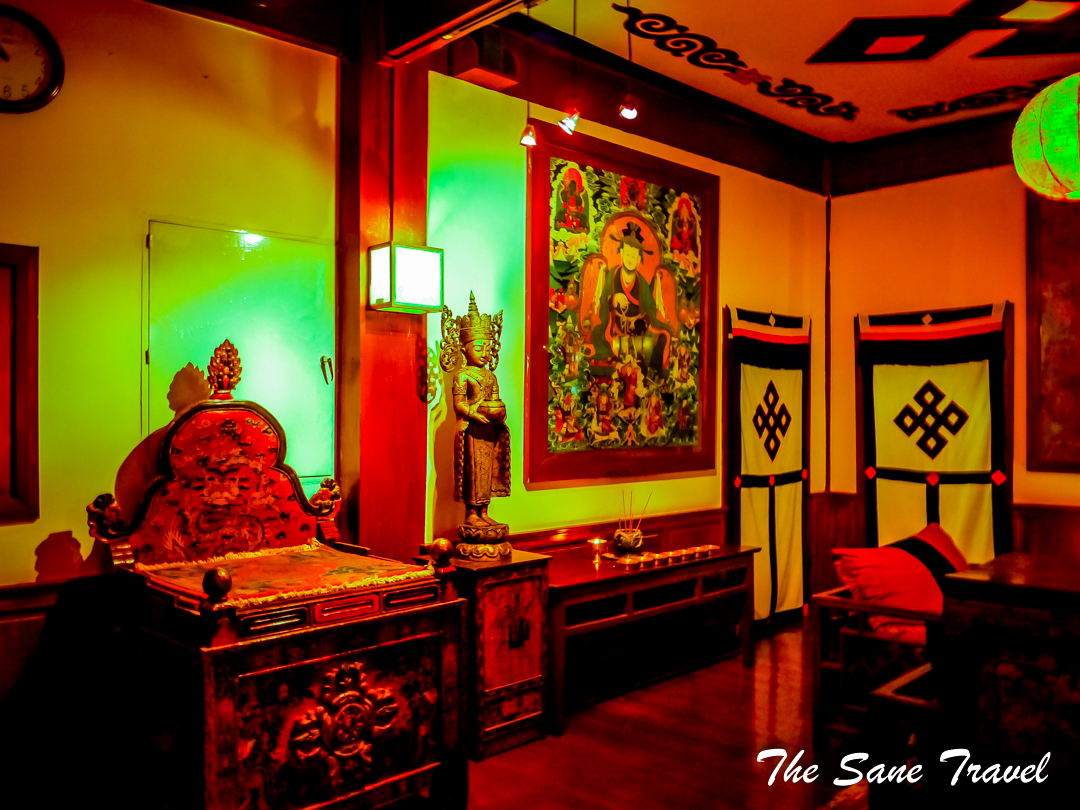 We arrived early in the morning by a flight from Kunming, and have been offered breakfast free of charge! The only reason for disappointment was we had booked this place just for one night.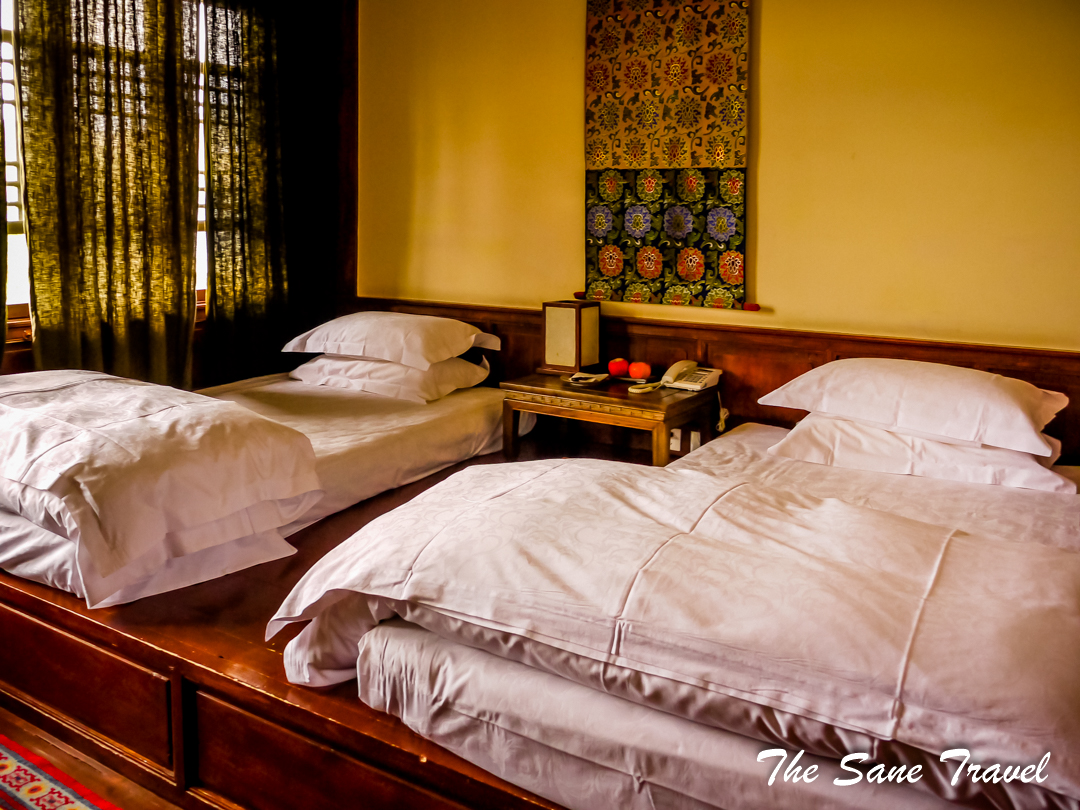 5 stars. Price: from 170 euros per night.
The Palais Salam Hotel, Taroudant, Morocco: A Former Pasha Palace
This hotel is located in the town of Taroudant at the foot of the Atlas Mountains, south of Marrakech and east of Agadir on the way to Ouarzazate and the Sahara desert. The town is called the "Grandmother of Marrakech" because it looks like a smaller Marrakech, with the same type of surrounding ramparts. In the 16th century the Saadians briefly used Taroudant as a capital. Today it has the feel of a small fortified market town on a caravan route.
Built in the 16th century, the Palais Salam used to be a pasha palace. Its legendary park is a green oasis at the heart of the city. It has fruit trees, flowers with fragrant scents and refreshing fountains.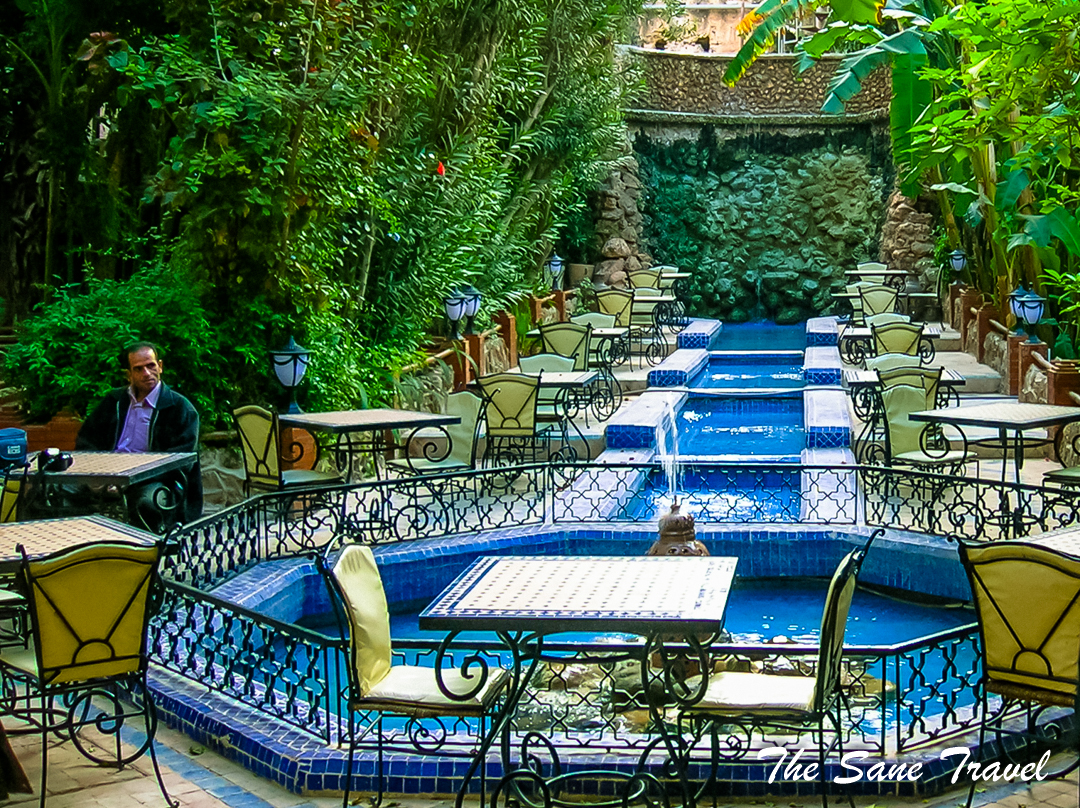 All hotel rooms are furnished in local Moroccan style. Some rooms have a balcony or a terrace to chill out on.
We stayed there as part of our two week trip to Morocco, on our way from Quarzazate to Agadir.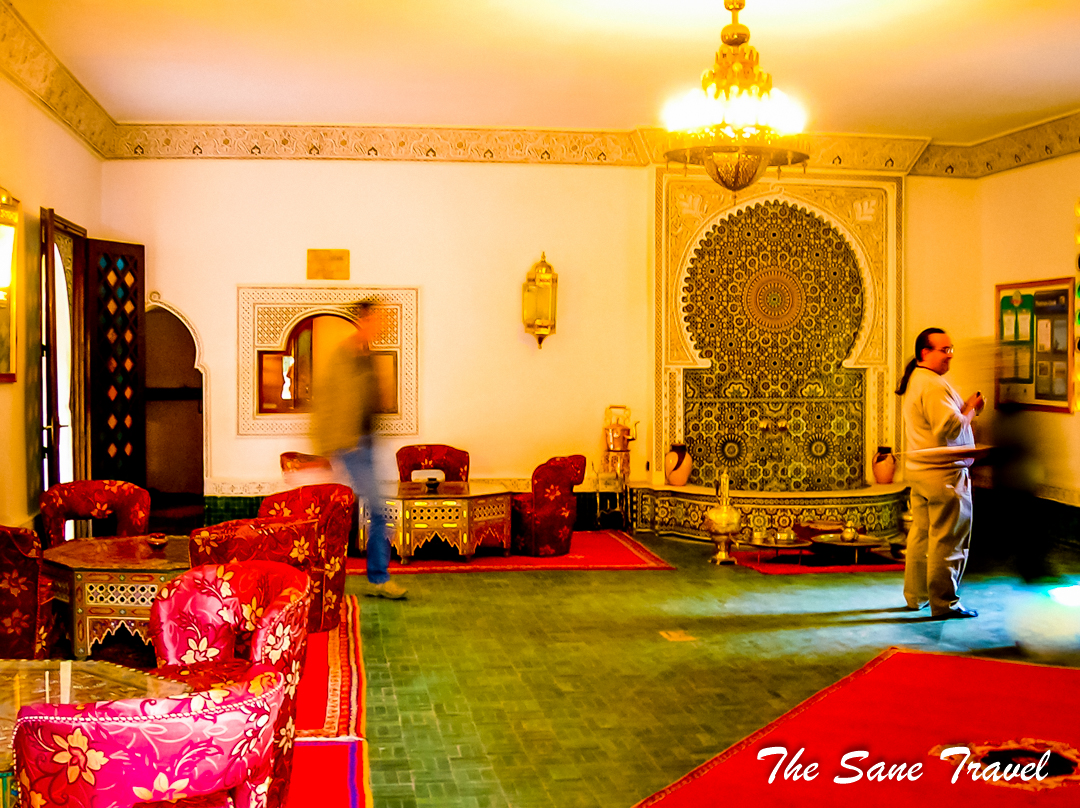 What would you say if you found yourself in a luxurious two level apartment with several bedrooms, decorated with marble columns? We were sure it couldn't be ours for the modest price we had paid! We even went to consult the staff about it! But they confirmed we were in the right room. One more memorable experience was freshly pressed orange juice at breakfast, served in a garden with peacocks and other birds wandering around.
4 stars. Price: from 59 euros per night.
citizenM hotel, Amsterdam, the Netherlands: special interior design
Every citizenM room has a wall-to-wall window, LCD television and an XL king sized bed, so big you'll need a compass to get out! There's more: a power rain shower, luxury bed and bath linen, a full length mirror with theatre lighting, and a hairdryer in each room. And don't forget the MoodPad – a tablet/remote control for everything in your room: television, window blinds, temperature, coloured lighting and alarm themes. The rooms are soundproof.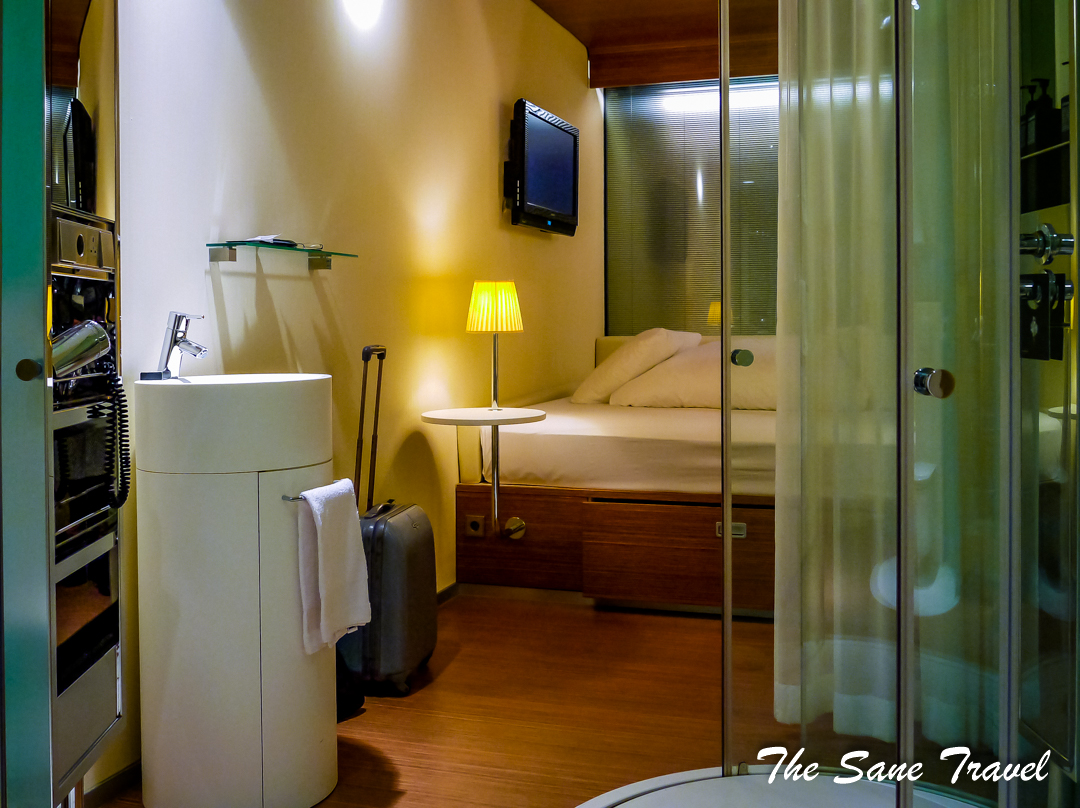 It is on my list because I enjoyed the special room interior design, though admittedly some people don't like the toilets and showers in clear glass cylinders. citizenM is a hotel chain, so you can also enjoy its affordable luxury in Glasgow, London, New York, Paris and Rotterdam.
4 stars. Price: from 89 euros per night.
The Arabian Nights Village, the United Arab Emirates: a desert experience
I think that a stay in the Arabian Nights Village has to be factored into any visit to Abu Dhabi. Paved walkways lined with ambient lighting and flower beds carve a palm tree shaped path through a natural desert habitat, leading you to five clusters named after Abu Dhabi's Shahama, Baynouna, Remah, Hameem and Razeen neighbourhoods.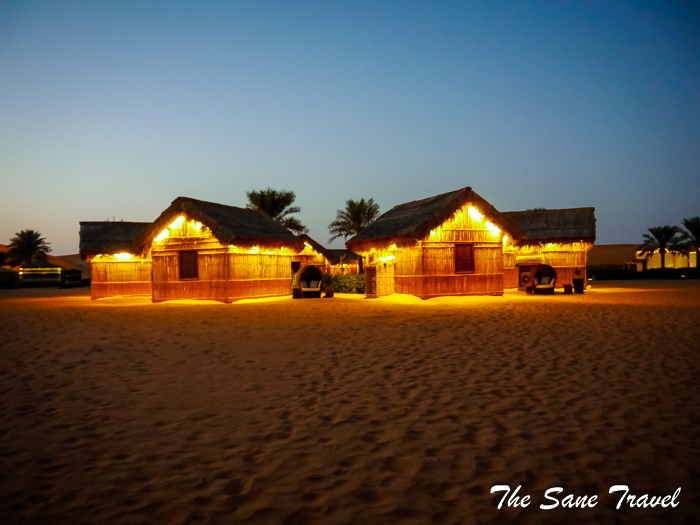 All rooms are in private, detached houses with Arabian interiors. Decorated with dark woods, Arabian weaves, glasswork and natural materials, they immerse you in different lifestyles from Abu Dhabi's past. There are four kinds of rooms with Bedouin tents of different styles: 'Woven Houses' (Bayt Al Shaaer,) 'Beach Houses' (Bayt Al Bahar), 'Desert Houses' (Bayt Al Bar), and 'The Fort Tower' (Al Manhal).
I stayed in a Beach House.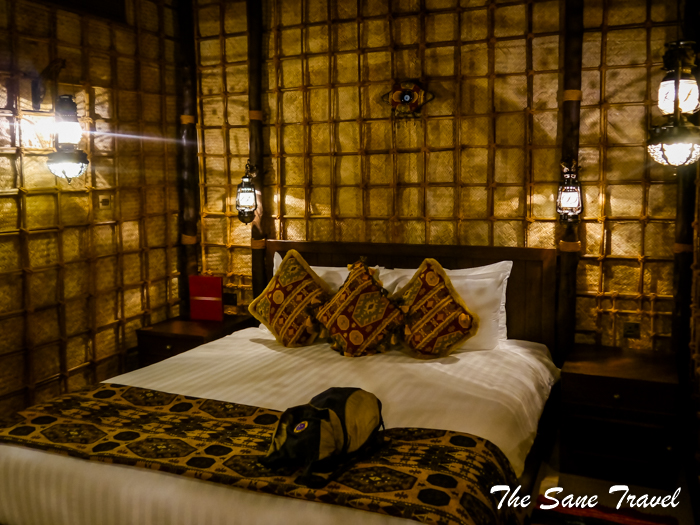 There was no TV, Wi-Fi or international telephone in the rooms to keep you enjoying the local atmosphere with no distractions. Read more about my trip to the desert and the Arabian Nights Village here.
3 stars. Price: 280 euros for a package.
Nong Bang Village bamboo hut, Thailand jungle
This last one is actually not a hotel but a bamboo hut, the one night accommodation included into the two day Karen Jungle trekking tour I bought from Good Time Travel agency in Kanchananburi, Thailand. The tour is designed for experienced trekkers only! Visitors of the Nong Bang Village participate in the preparation of meals, listen to traditional Karen music and learn more about Karen culture, and then go to sleep in these charming bamboo huts without electricity.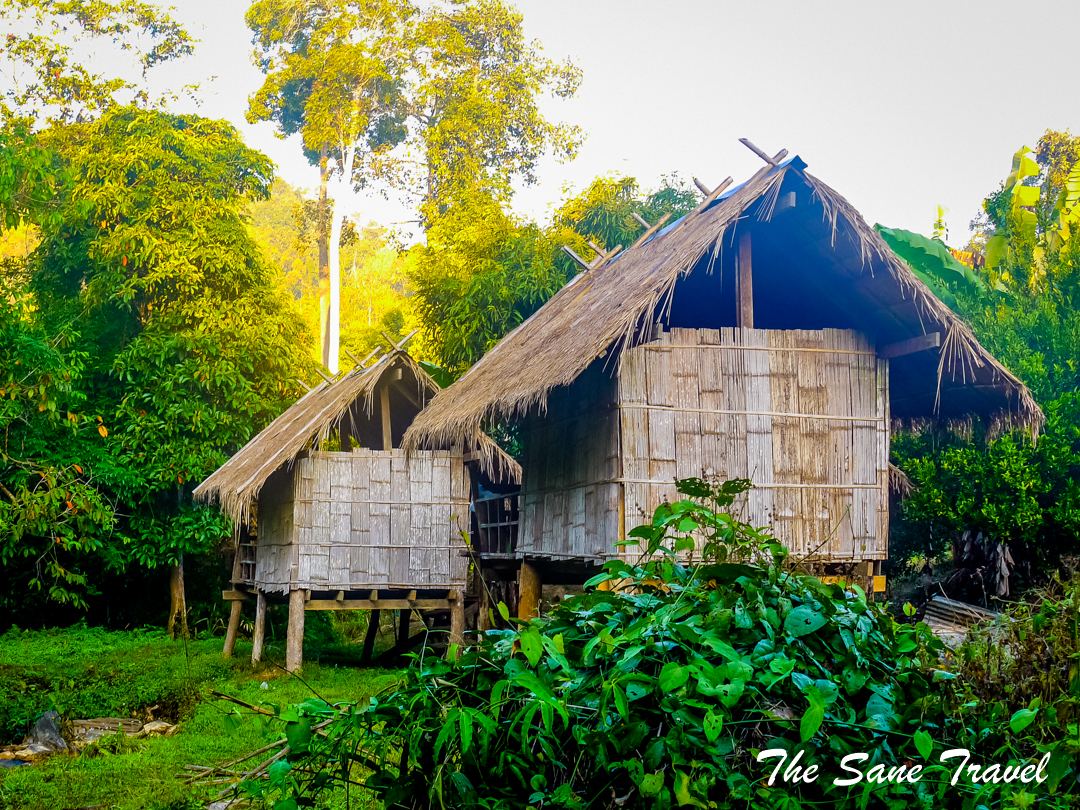 Price: 120 euros for a two day guided trekking tour from Kanchananburi with food and accommodation included.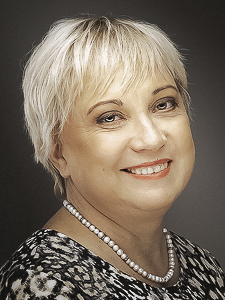 About the author
Anita is a part-time traveller, passionate photographer and a retired career woman from Latvia, travelling mostly solo for more than 15 years. She is a skilled travel planner who plans and executes her travels by herself. Anita wants to show you how to travel the world and open your mind to new experiences. Follow her on Facebook, Instagram, Pinterest, Twitter and Bloglovin.