Going on a holiday in the Philippines is probably one of the best vacation decisions you can ever make. The country is full of hidden getaways, surprising sights, exotic food, quaint customs and interesting festivals that make for a truly unforgettable experience.
Be warned, the traffic in Manila is very complicated. Without nerves of steel, you'd better think twice about driving there, notorious as the city is for its traffic jams and aggressive drivers.
Unless you intend to get around in a guided tour bus, you will certainly find yourself dealing with different means of public transportation to go from place to place.
There are lots of cheap options for traveling in the Philippines. For long distances on bigger islands, buses are your best choice. Taking the train is only possible on the northern island of Luzon. Check out the most common means of transportation across the Philippines and see whether you'd like to try all or some of them: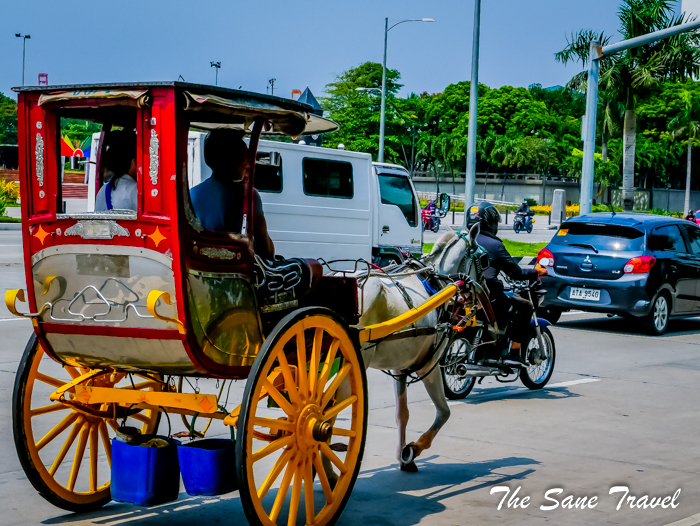 Calesa or kalesa
Before the jeepneys ruled, there was the kalesa. These days, it could only be seen in tourist spots such as Intramuros and Vigan. A kalesa is a horse-drawn carriage that used to drive around the streets but is now mostly left for tourists' use. Manila and Intramuros in particular offer a kalesa ride the old-fashioned way, with your coachman serving as tour guide, in a complete costume. I didn't use kalesa but was allowed to get in for a picture in Intramuros.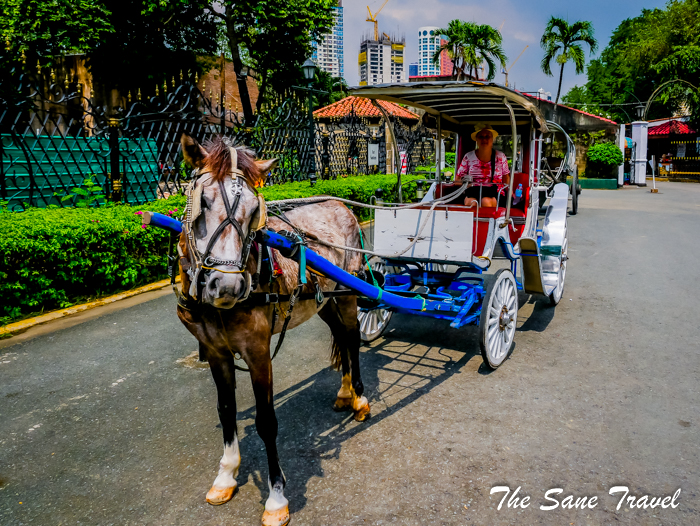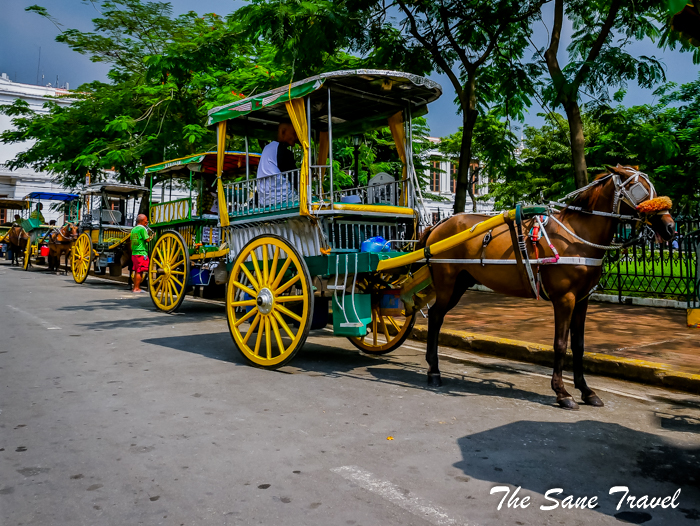 Taxis
Taxis are widely available in the Philippine capital and offer a cheap way to travel. Remember to remind your driver to switch on the meter though. Some drivers deliberately neglect to do so or try to convince you to pay a lump sum, which usually amounts to more than a metered trip would. There is a wide variety of taxis to choose from in the Manila area. Some are old pieces of junk that don't even have air conditioning. Taxi drivers generally have no scruples about ripping you off. Don't hesitate to cut your ride short and get out if the driving is too bad. The flag-down fare is 30 PHP, and 3.50 PHP is charged for every 300 meters, as well as for every 90 seconds of waiting time, so a lump sum is an option if the traffic is too tight. My experience was taking a metered taxi from a domestic airport, and it was a pleasant trip. Both times when I caught a taxi on the street, they refused to use a meter and I agreed to a lump sum. In both cases, they asked me to pay a road toll on top of that which I didn't like at all. Once I caught a taxi and the driver did agree to use the meter though.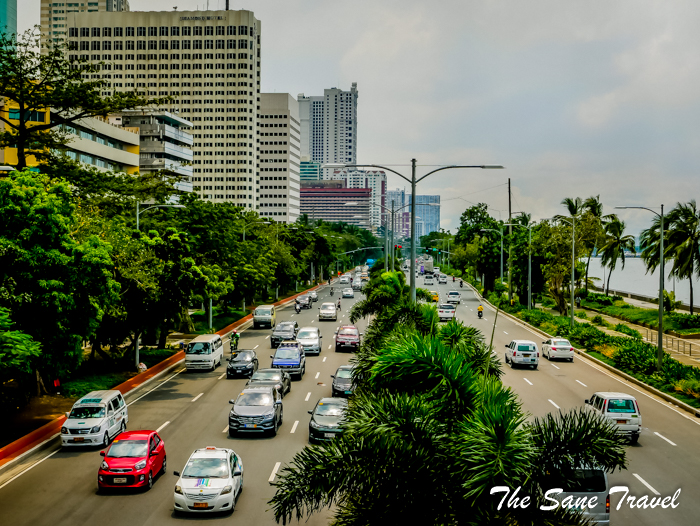 Buses
Local buses run all throughout the city, connecting major destinations in Makati and other districts of Metro Manila. While taking the bus is an incredibly cheap way to travel and explore the city, they are prone to traffic jams and, therefore, delays. Buses are also a good option for long-distance travels. However, it's not always easy to find the right bus or even the right place of departure, as there is no central bus station and no central information centre. Most likely, your best bet is talking to a taxi driver, as they usually know all about buses. Another option is taking a bus.
Busses can be air-conditioned or not. The prices start at 4 pesos (not air-conditioned busses) or 9 pesos (air-conditioned busses). Half a peso must be added for every successive km.
I used buses to go to Capas for my Pinatubo mount trek and to get Taal and Lipa cities from Manila. The most valuable information you can get from locals is which bus station or terminal to take for a particular trip. In all cases buses were air conditioned and a few even had wifi. Quick tip: air conditioned buses are usually very cold. Make sure you have a jacket, a coat or something else to keep you warm.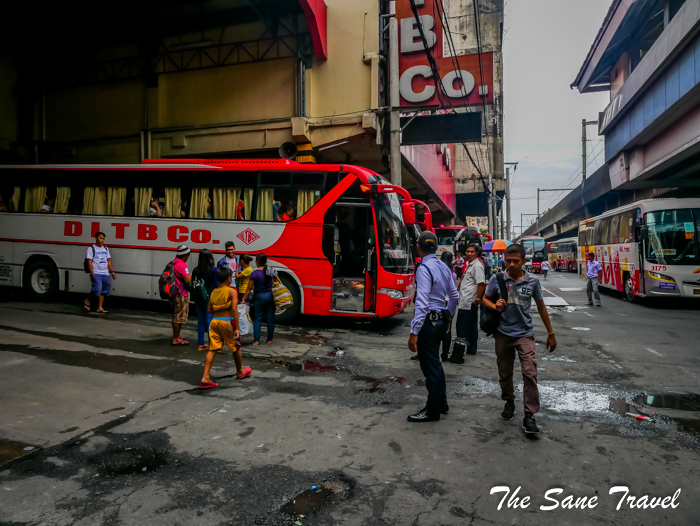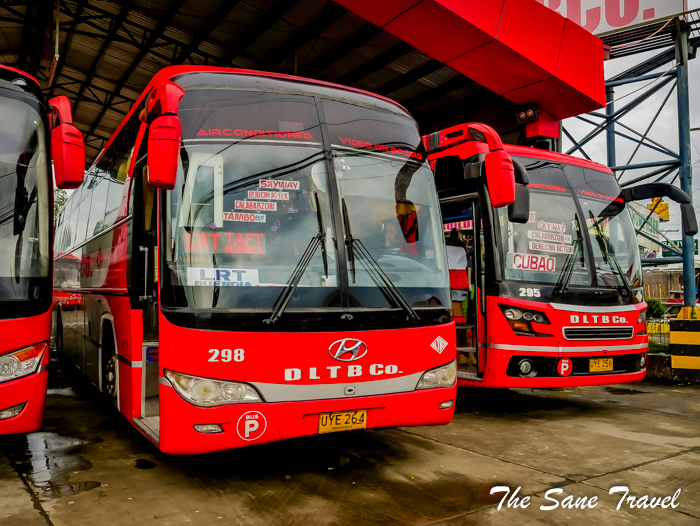 Tricycles
For the shortest trips, you will probably end up in a tricycle. Tricycles in the Philippines resemble the auto rickshaws of India and the tuk-tuks of Thailand and other Asian countries, except that the cab is attached to the right side of the motorcycle instead of being in front or at the back. These are motorcycles with a small sidecar attached to it. These can be found everywhere, except on certain city roads, and they will take you anywhere. Costs vary, it's often best to agree on a price before you get in. Depending on the construction and discretion of the driver, the tricycle can ferry from 2 to 7 people.
I used a tricycle in Taal to get to the bus for Manila and back, and also in Lipa city to get to my hotel. In all cases, I agreed on a price before the ride. I am not sure how good my deal was but not so expensive anyway.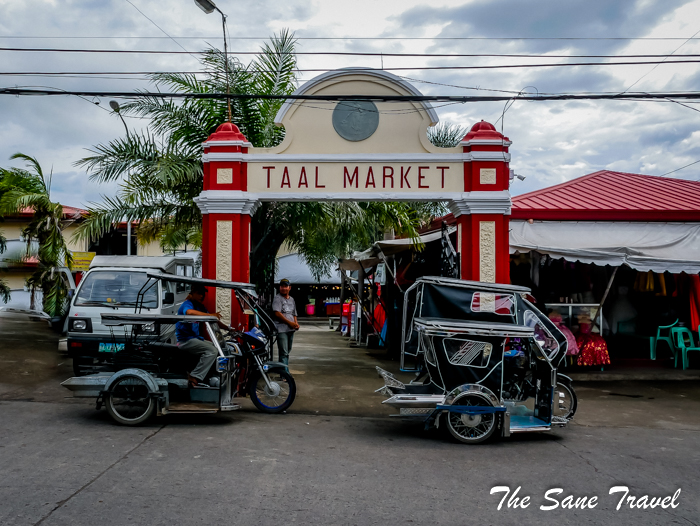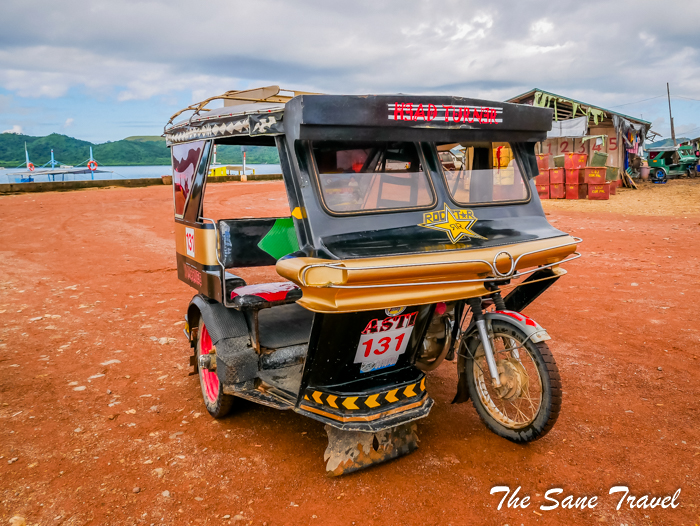 Pedicabs
These can be considered to be the silent version of tricycles as bicycles are essentially used, with a passenger cab attached to the side or in the front. The driver uses pedal power to transport passengers. Normally you will see pedicabs on side streets and some subdivisions that don't allow for tricycles to enter. Pedicabs can seat a maximum of three passengers. I used pedicab in Intramuros, with the driver serving also as a guide.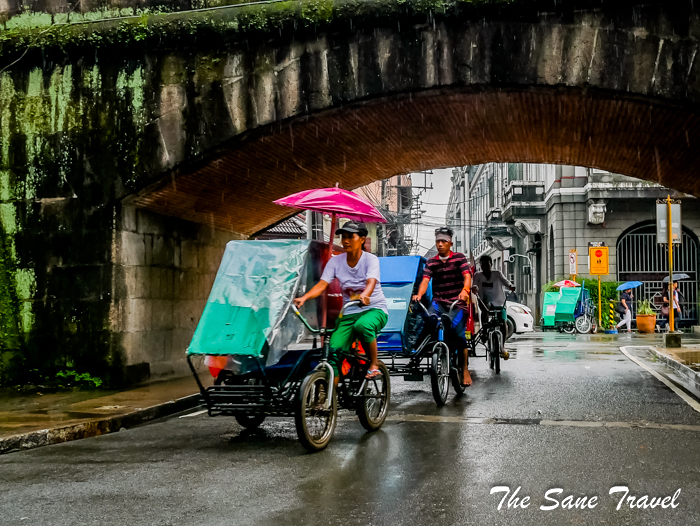 Jeepneys
Lots of inner-city travel is carried out on "jeepneys". A jeepney is a combination of a jeep and a bus. An extended jeep, as you may call it. The idea came up because American jeeps had been left in the Philippines after the Second World War. Jeepneys can also be considered pieces of art. They are all decorated differently, according to the taste and means of their owners. It's very unlikely you could find two jeepneys looking the same.
Jeepneys are pretty confusing and tend to be left to experienced expats or adventurous tourists. This is the cheapest kind of transportation here in the Philippines. If you want to try out the Jeepney, the regular fare is 8.00 pesos by now. But it also depends on how far you need to go. Make sure you have coins because paying with a 1,000 peso note will not make you popular. This equals a few days salary of the drivers. Make sure you know where you are going and where to stop because jeepneys drive around everywhere. Be ready to wait for a little while as drivers are allowed to wait until their jeepney is full.
I used a jeepney in Lipa city. The locals were very welcoming and explained to me which jeepney I have to take and where to get off.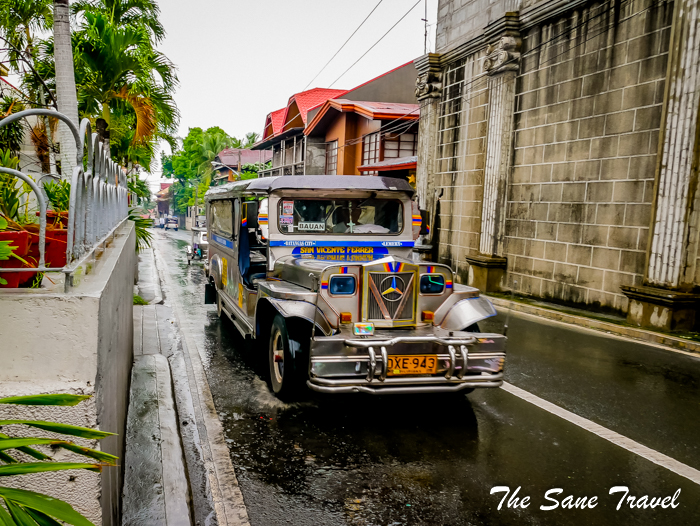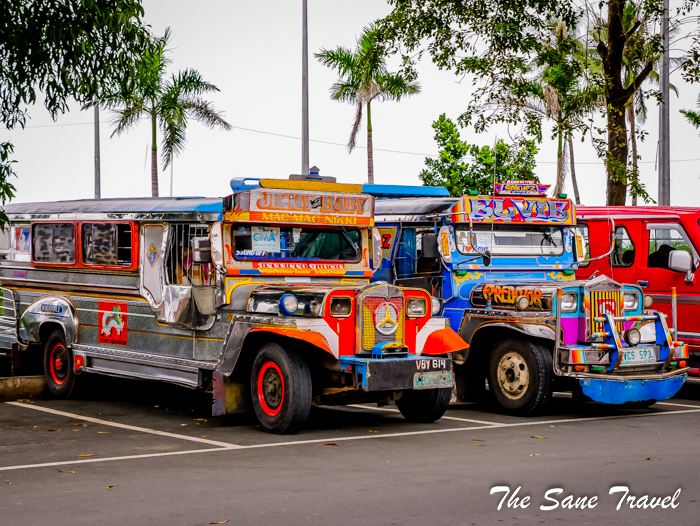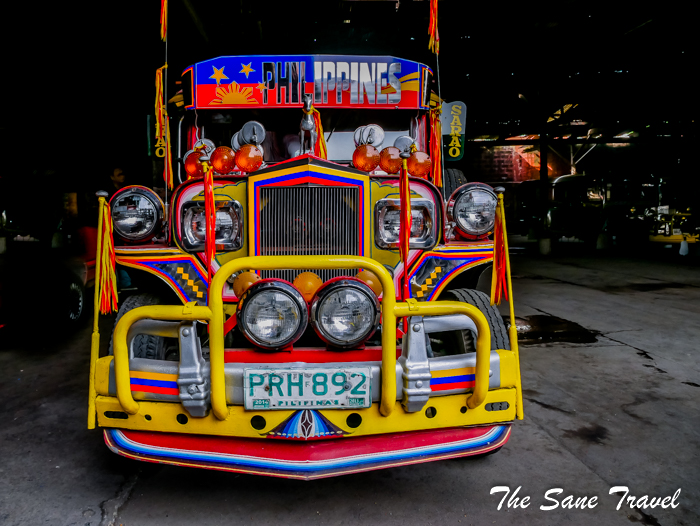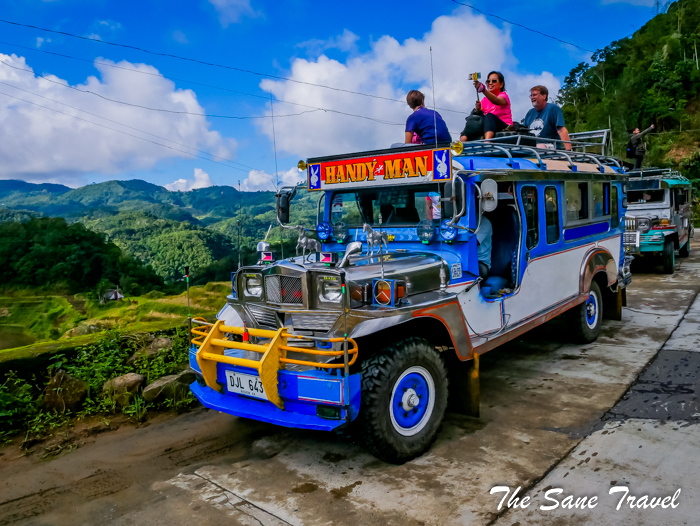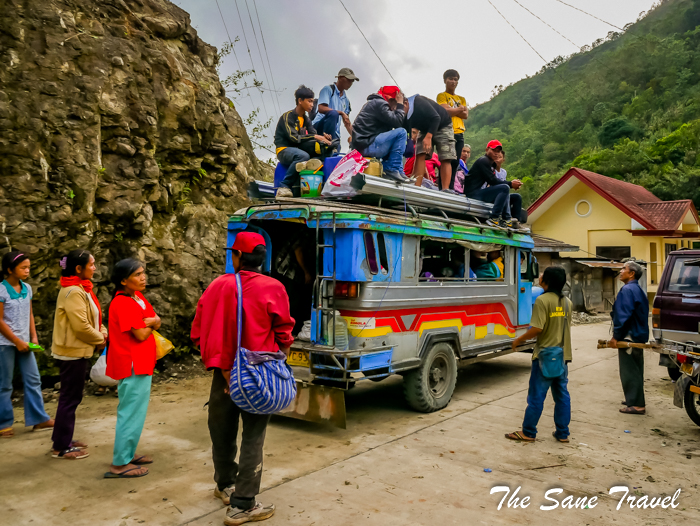 LRT
During the latter years of the Marcos era, the Metro Manila Light Rail Transit System (LRT) was established to provide cheaper and faster direct routes in Metro Manila. Currently, there are 29 LRT stations. I have no experience with them.
Flights
Three major airlines – Philippine Airlines, Cebu Pacific Air and Air Philippines serve for domestic routes while several smaller airlines offer flights to and from selected destinations. Rates are higher than sea travel but most airlines offer discounts to those traveling with a single hand carryon luggage. One thing I did not like too much was that in many cases you have to make your way through Manila because smaller cities are not directly connected. I have my own experience with Cebu Pacific Air going to Cauayan and Sky Jet going to Busuanga for Coron island hopping. SkyJet was cheaper than Cebu Pacific Air for Busuanga. It's why I chose it. In all cases, flights were on time. Just SkyJet plane windows were unbelievably scratched so I had no chance to make good quality pictures from my window seat. By the way, did you know that the Philippines is one of the comparatively cheap Asian destinations to fly to?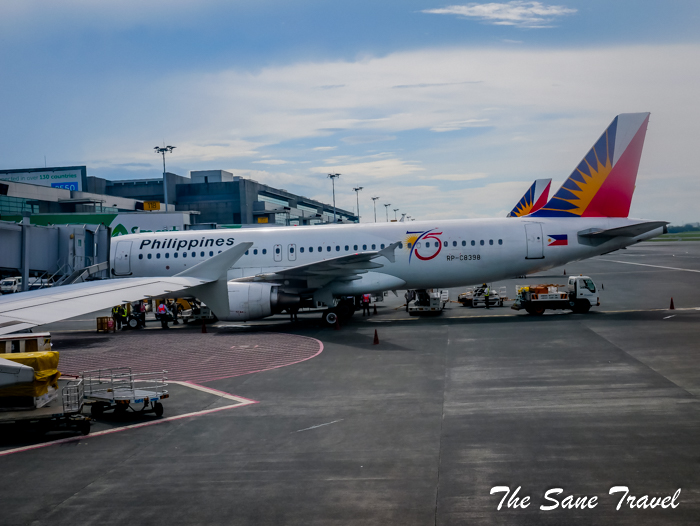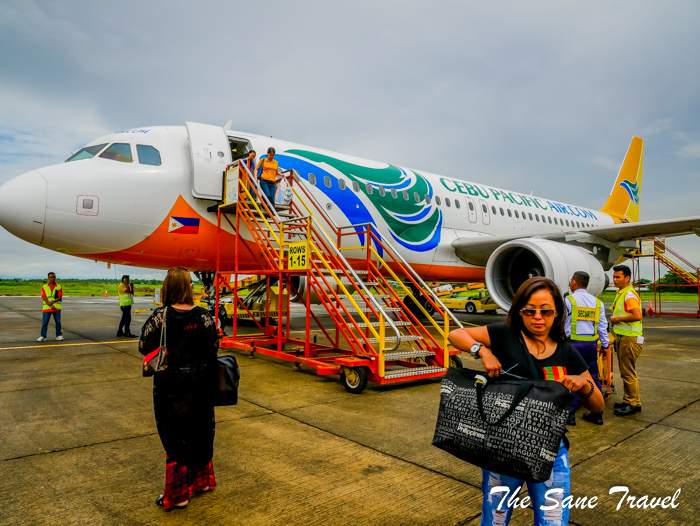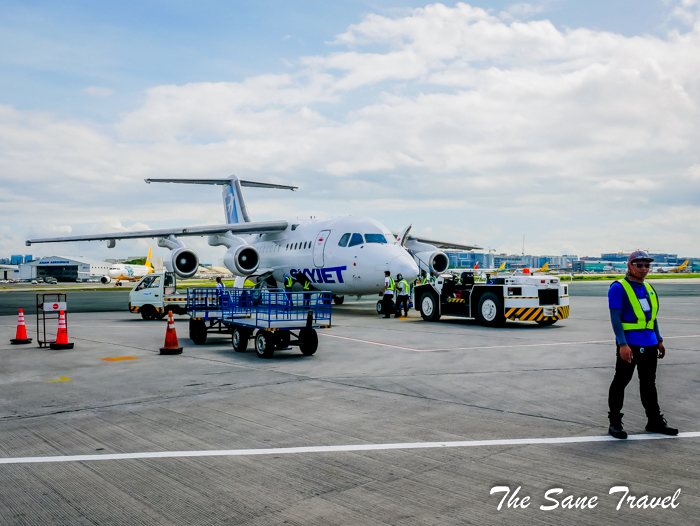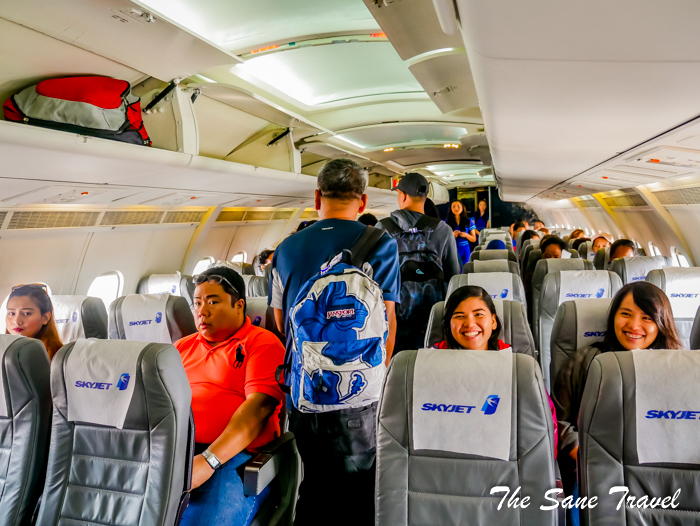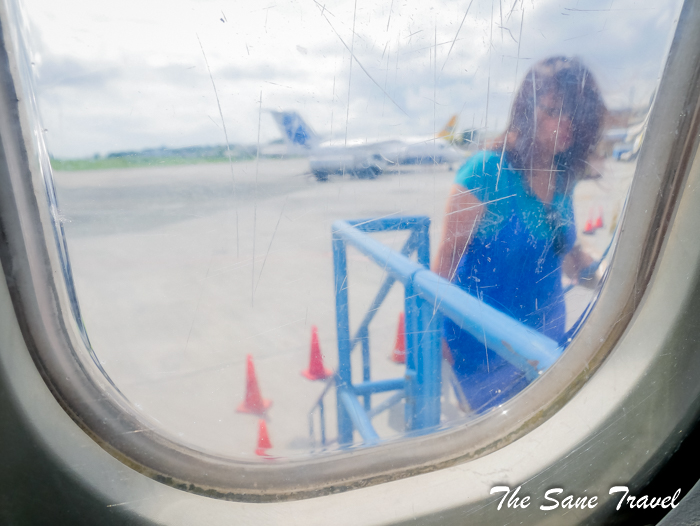 What is your favorite mode of transport for in-country travel? Share your opinion in the comments section!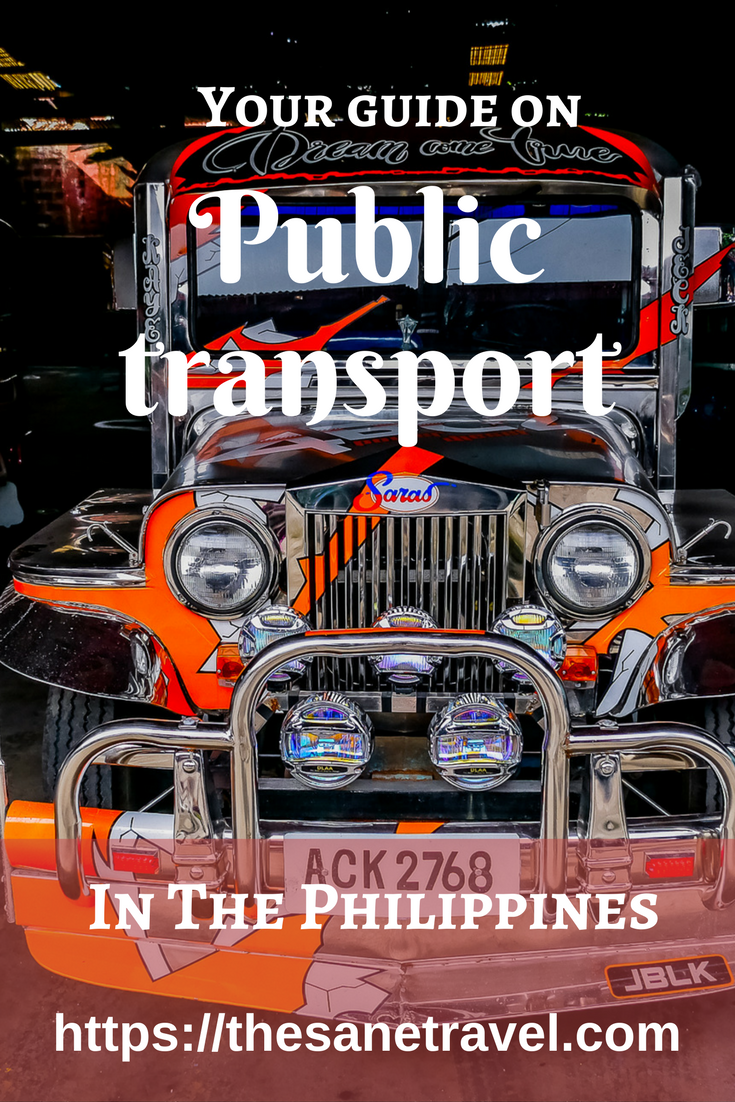 Published by Anita on November 21, 2016
Author: Anita Sāne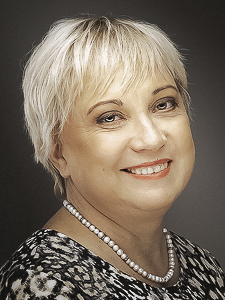 About the author
Anita is a part-time traveller, passionate photographer and a retired career woman from Latvia, travelling mostly solo for more than 15 years. She is a skilled travel planner who plans and executes her travels by herself. Anita wants to show you how to travel the world and open your mind to new experiences. Follow her on Facebook, Instagram, Pinterest, Twitter and Bloglovin.